May brings heatwaves in Europe: Estimates of national maximum temperatures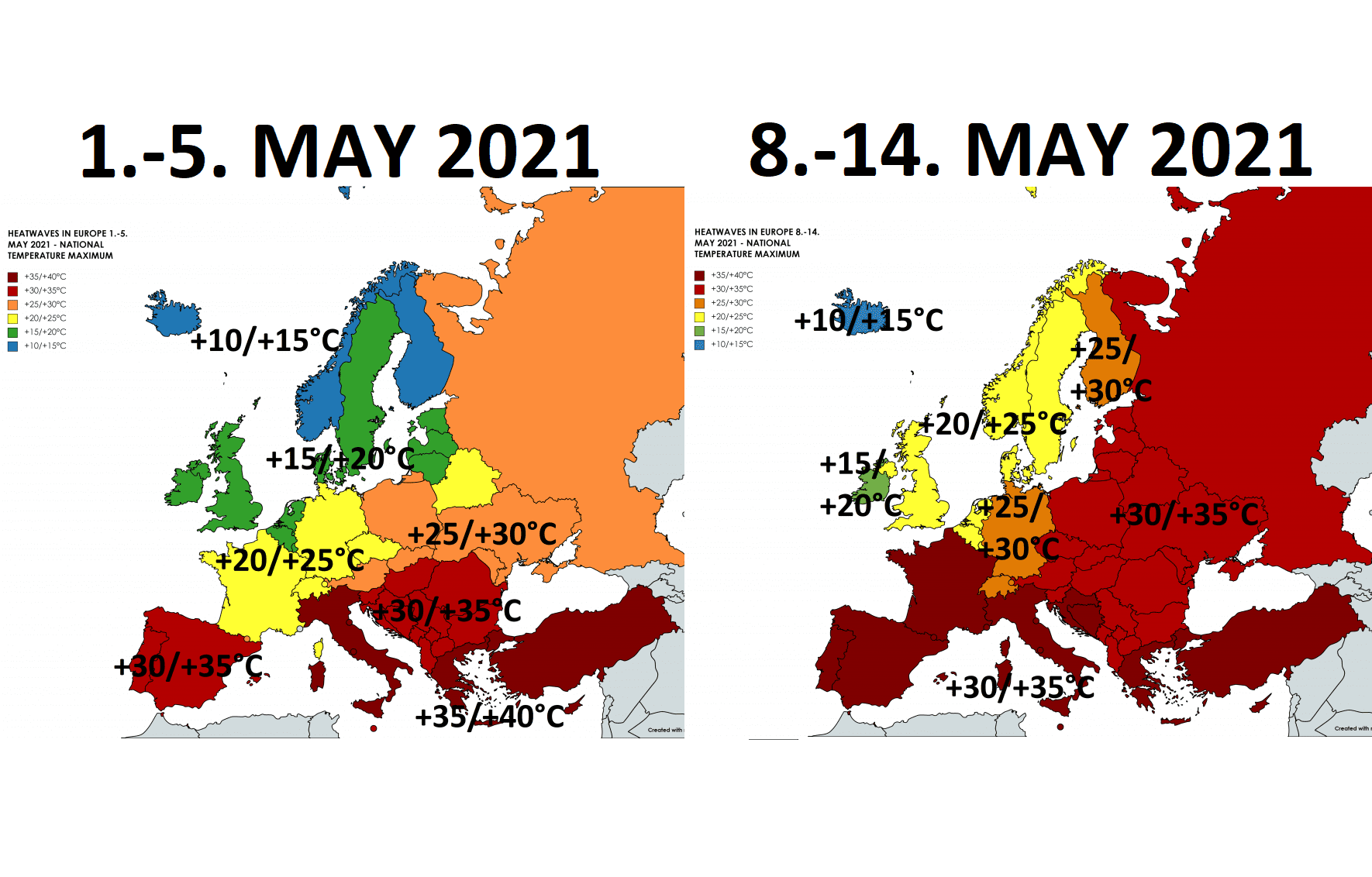 Although, the first 6 May 2021 days preliminary brings next frosts and ground frosts into British Islands and continental Europe and early May heatwave hits only southern half of the continent, the second, large heatwave should already bring hot weather in large parts of Europe.
The first, early May heatwave (1.-5. May 2021) will be very strong in Italy, Greece and Turkey, where temperatures between +35/+40°C should appear.
Very hot will be too Balkan and Hungary, with national maximum temperatures between 1.-5. May 2021 above +30°C, in many parts with the first tropical day of the year.
Summer days above +25°C should surprise southern parts of Slovakia, Austria, Poland, Ukraine and Russia.
In Germany, France, Switzerland, Czechia and Belarus will stay relatively fresh, with national TOPs only +20/+25°C.
Any heatwave however hits British Island, Benelux, Sweden and Baltic countries, with maximum national temperatures only +15/+20°C, in Finland, Norway and Iceland only +10/+15°C.
The second heatwave (8.-14. May 2021) should be according to the newest outputs of GFS more interesting, with widespread tropical days across Europe.
Mediterranean should report +35/+40°C, Central Europe, Balkan and Eastern Europe, including Baltic states should enjoy tropical days above +30°C.
Germany, northern France or Switzerland should hit cold front earlier, than temperatures reach extremely high values, but some summer days above +25°C are possible, similarly such as in southern Finland.
In the UK, Benelux, Sweden and Norway will be warmer than during early May heatwave, but still only +20/+25°C according to forecasts.
Ireland and Iceland should be the coldest, Ireland with national TOP only +15/+20°C, Iceland +10/+15°C.
Forecasts will be on Mkweather updated soon.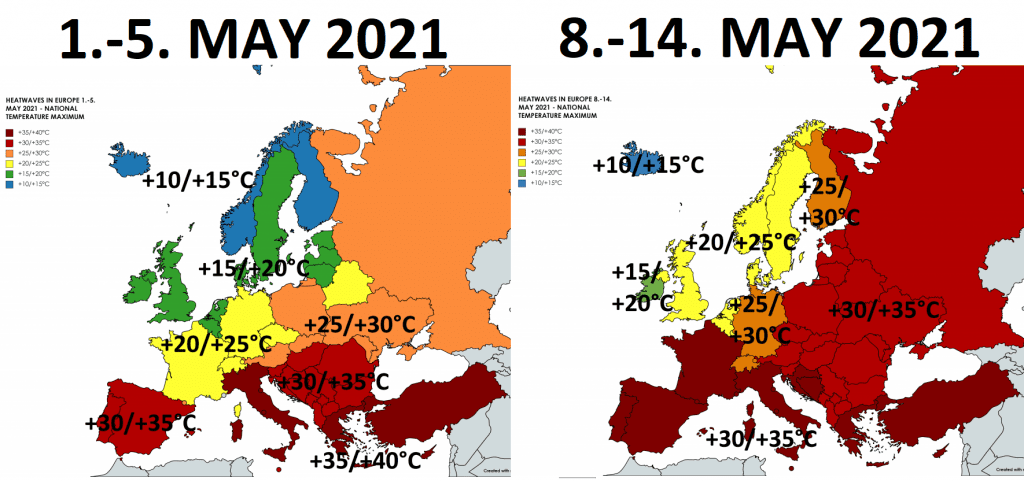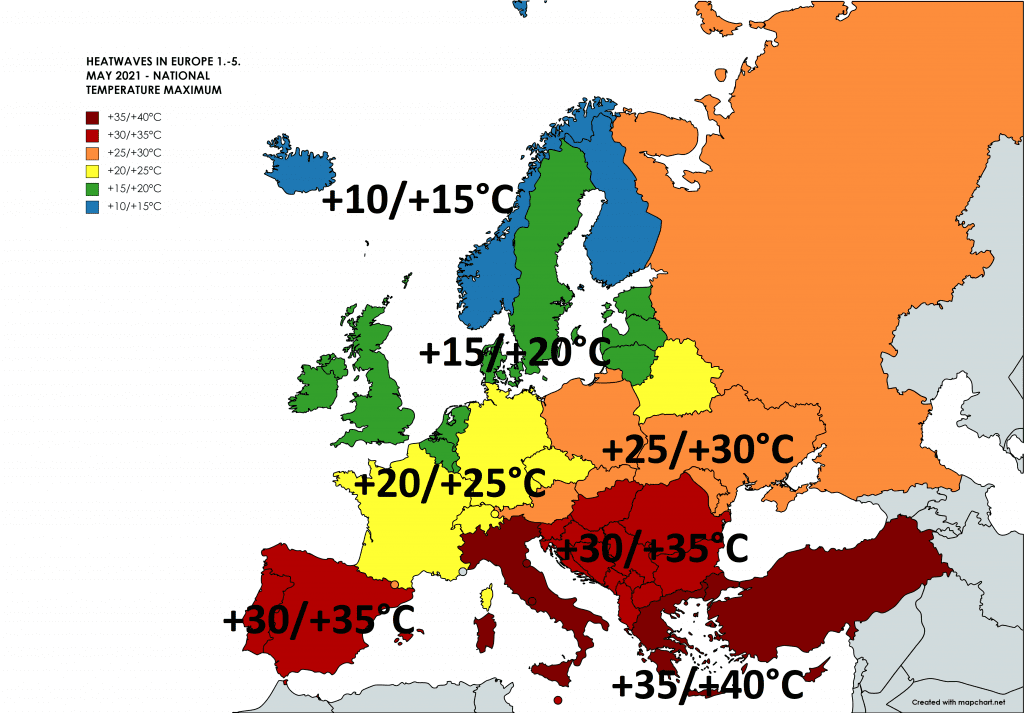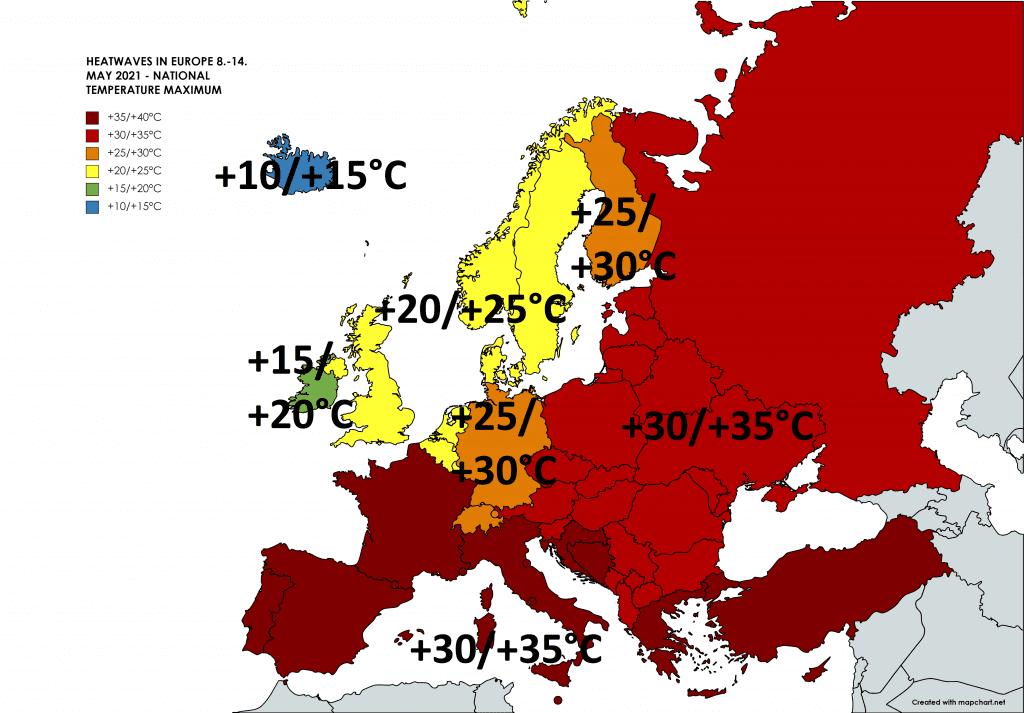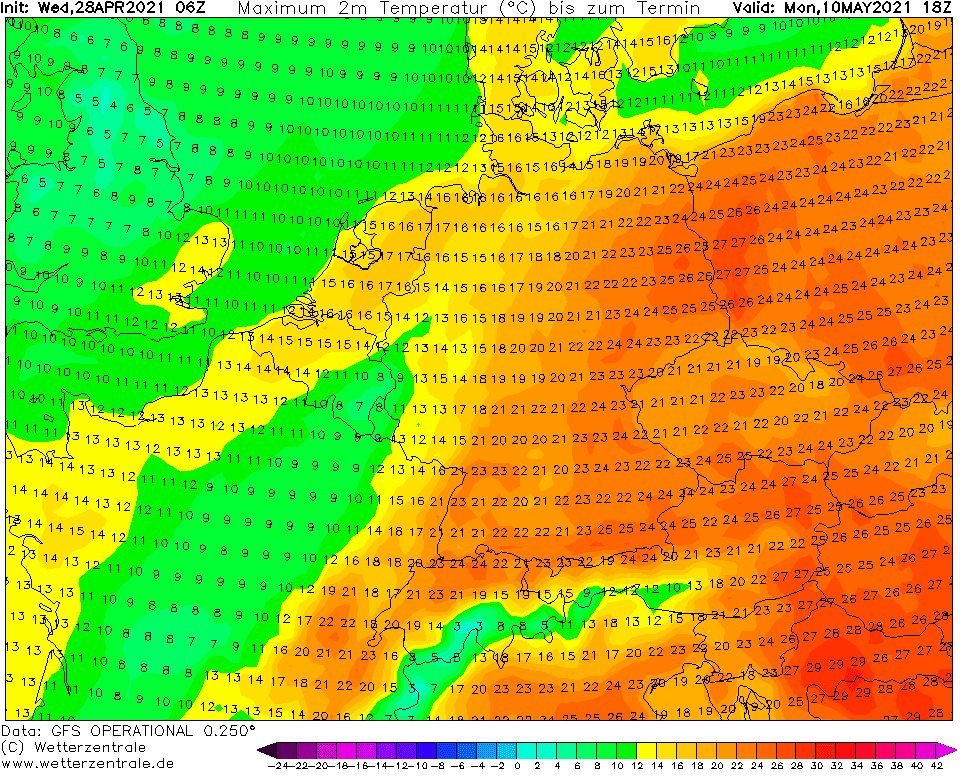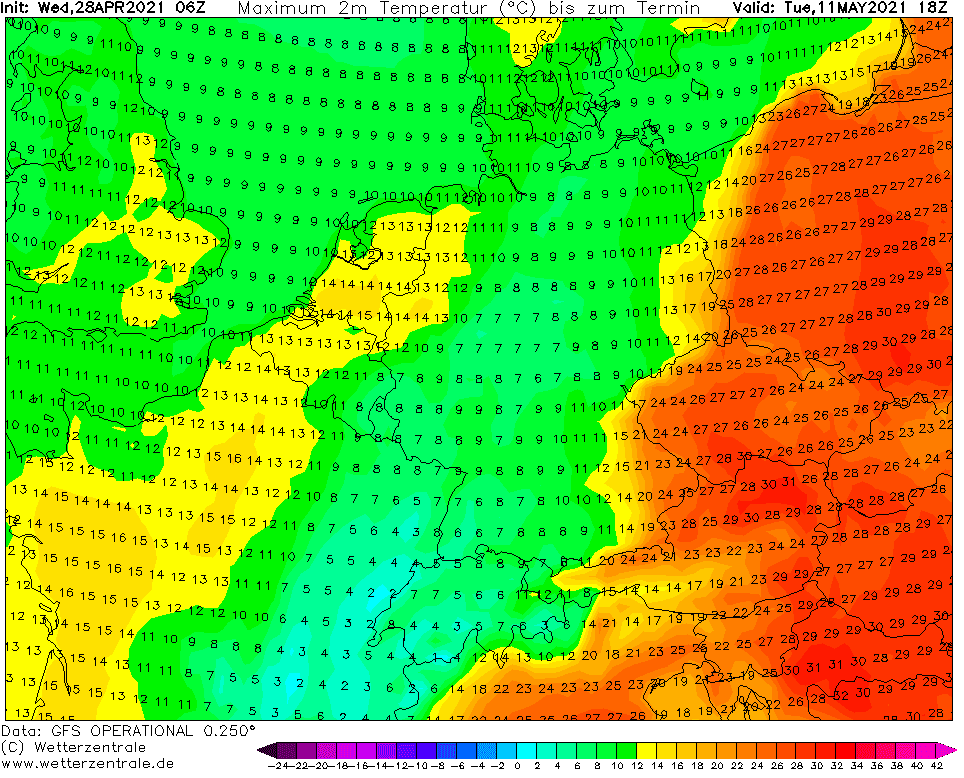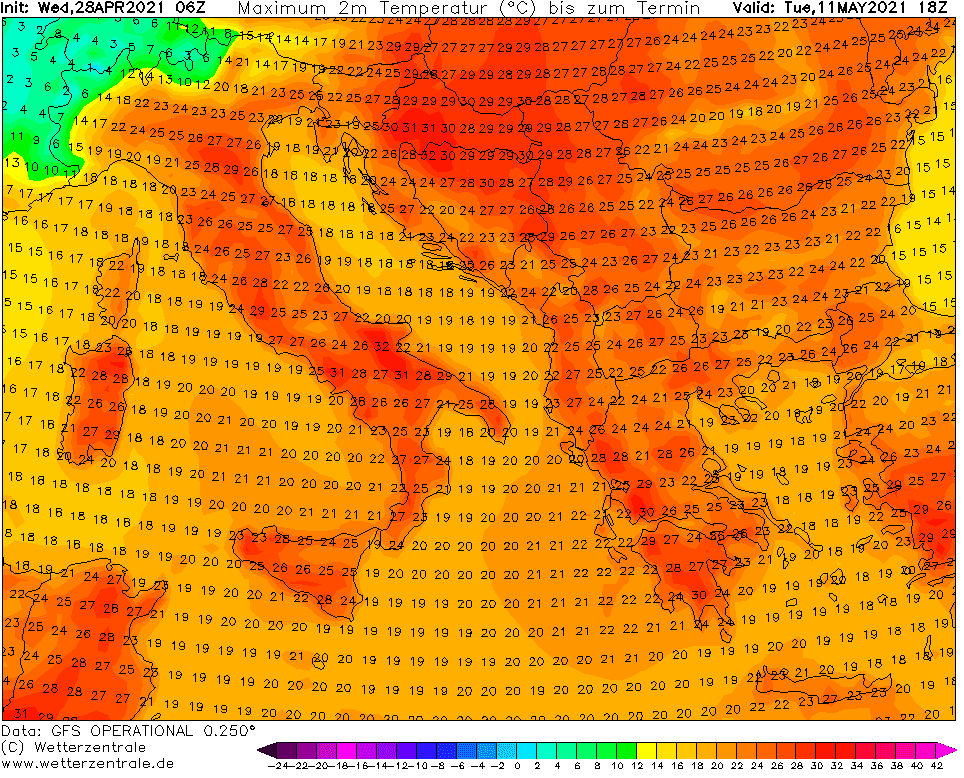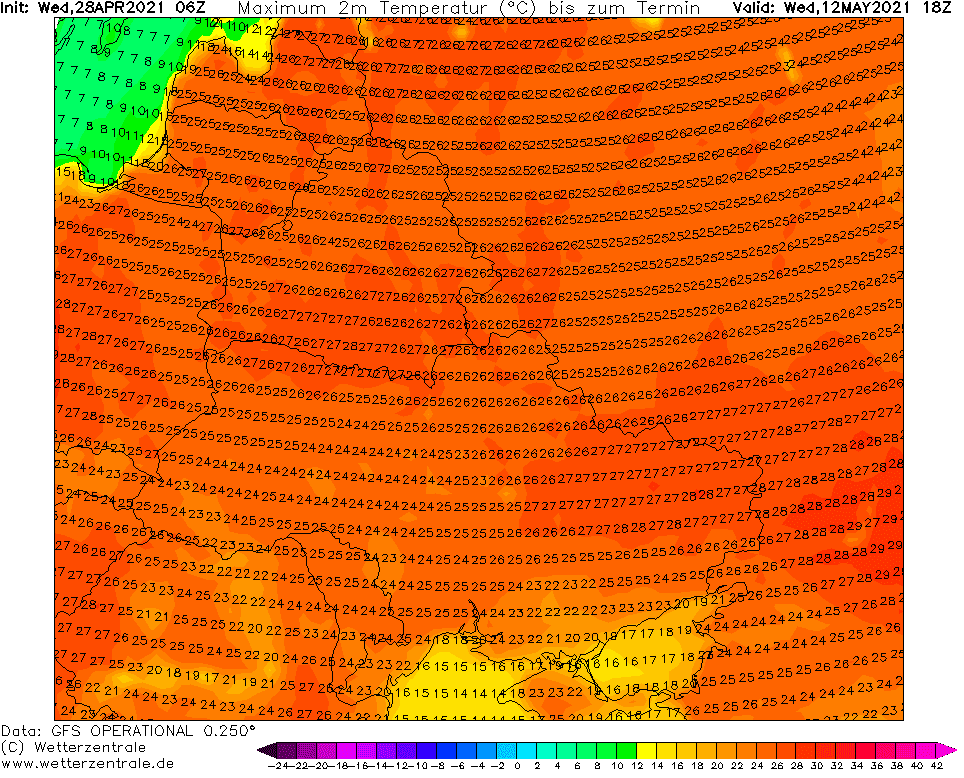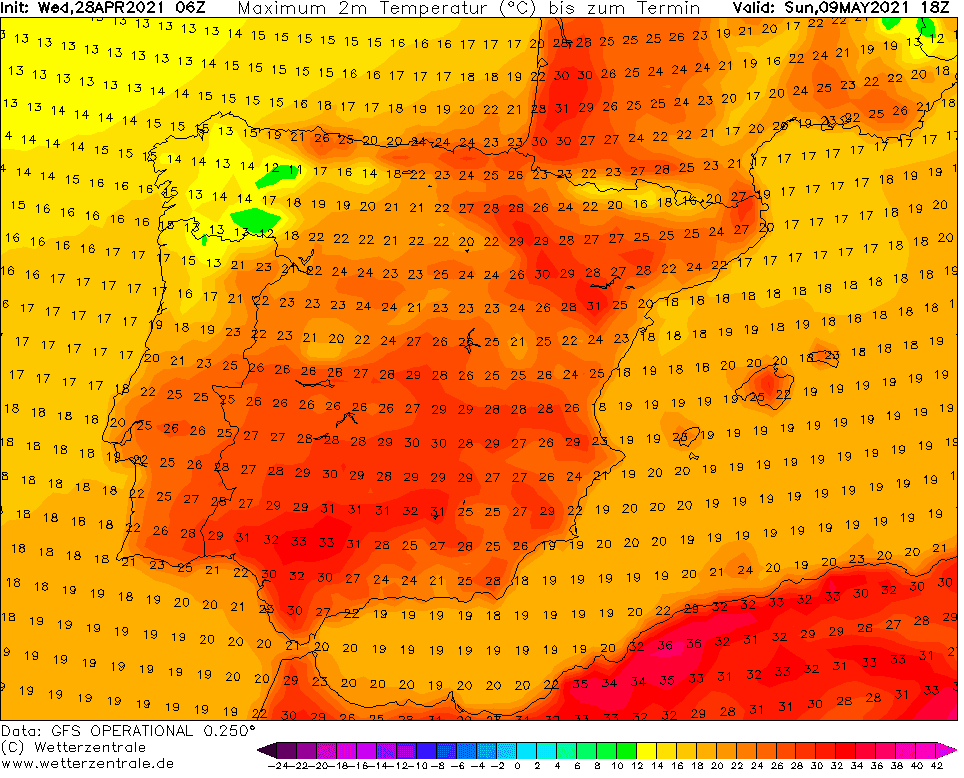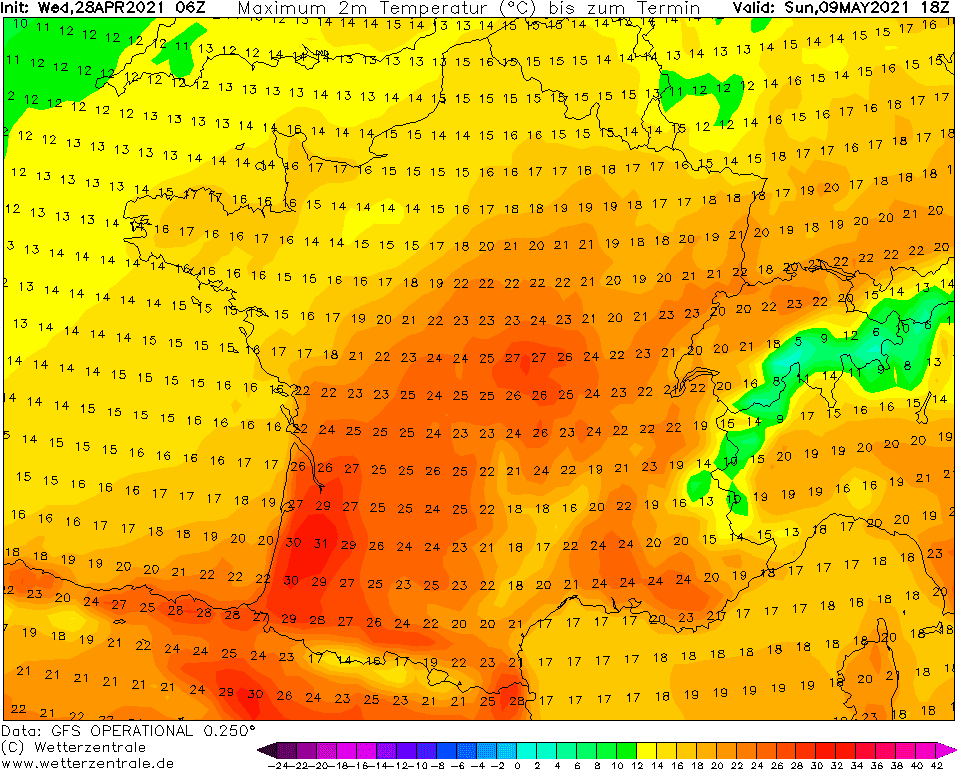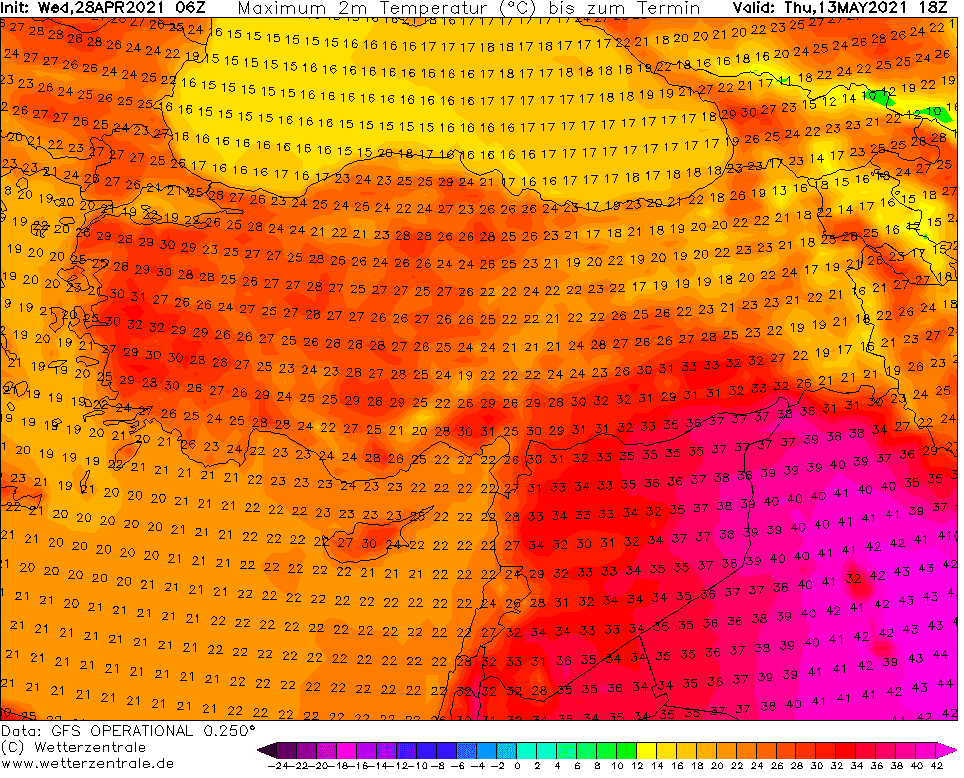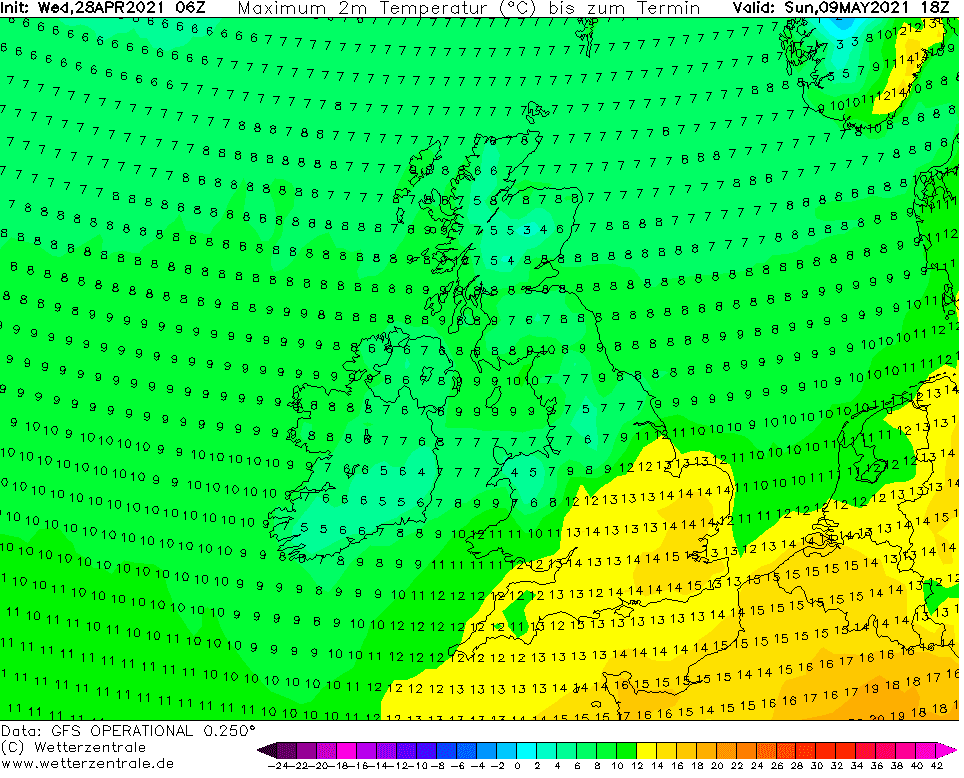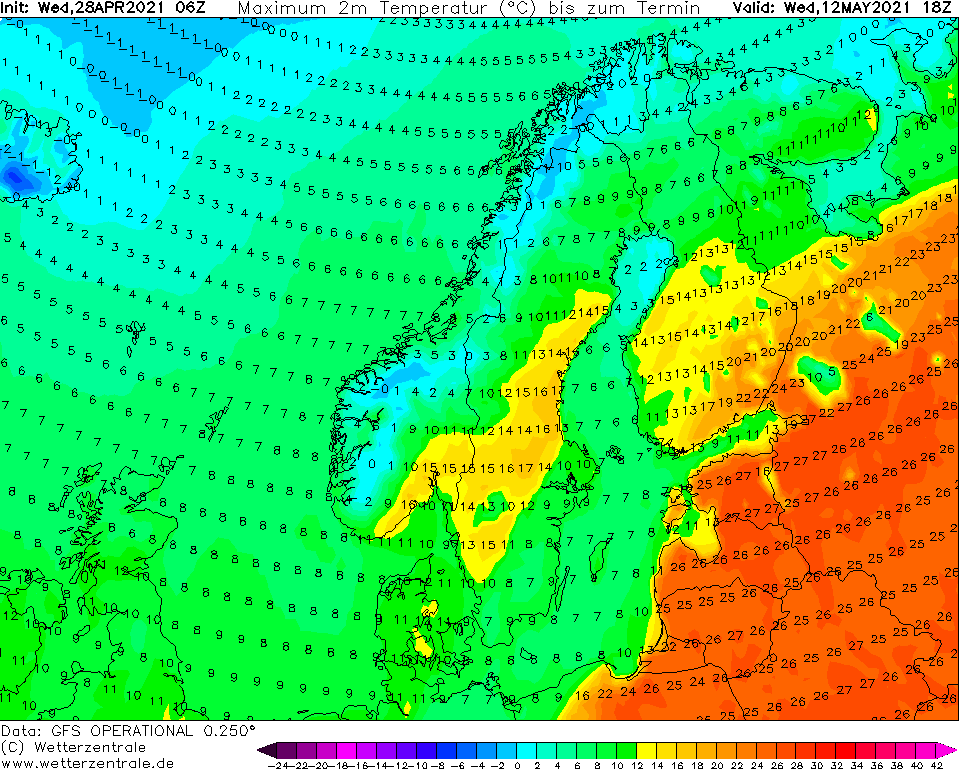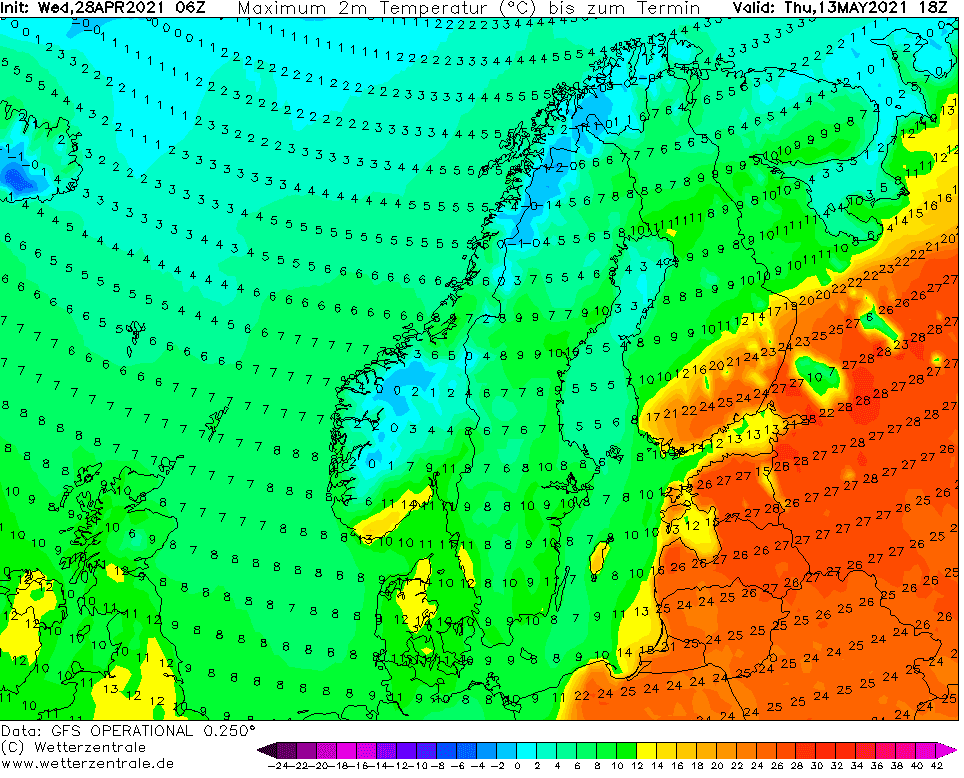 Source: wetterzentrale.de
Read more: