Heatwaves and drought in Hong Kong and Taiwan: All-time April temperature record and microchip crisis
Only before a few days we informed about tropical weather in Japan and both Koreas /https://mkweather.com/superyphoon-surigae-and-its-surprise-for-korea-and-japan-tropical-temperatures//.
Hot and dry weather however has persisted above region since March 2021 /https://mkweather.com/japans-cherry-blossom-earliest-peak-since-812/; https://mkweather.com/taiwan-the-worst-drought-in-73-years-extreme-2021-mk/; https://mkweather.com/hong-kong-34c-on-easter-after-record-temperatures-in-march//.
Meanwhile, China is fighting with more often duststorms with origin in Gobi desert /https://mkweather.com/gobi-desert-is-growing-fastest-on-earth-beijing-hit-already-3rd-major-dust-storm-in-5-weeks//.
According to the meteorological news from region of East Asia, the next heatwave hit Hong Kong, with all-time April temperature record, +35,6°C. During early April 2021, similar heatwave with temperature maximums up to +34°C hit country, too, meanwhile in Japan was reported before a month the earliest cherry blossom in history, since records began in 812 (before more than 1200 years).
Taiwan´s drought crisis has continue already 2nd month and the newest reports from the country say about drought such as a threat for hi-tech industry, mainly microchips production due to lack of water supplies.
Taiwan until the start of May already expects sporadic rain, in some windy regions up to 100 mm.
Relatively big coldwave is forecasted for Japan and Korea around 1. May too.
Parts of Japan, North Korea, SE and NE China and N and E Japan expect in next 16 days powerful storms, while Beijing region, South Korea and S and W Taiwan are forecasted to stay relatively dry.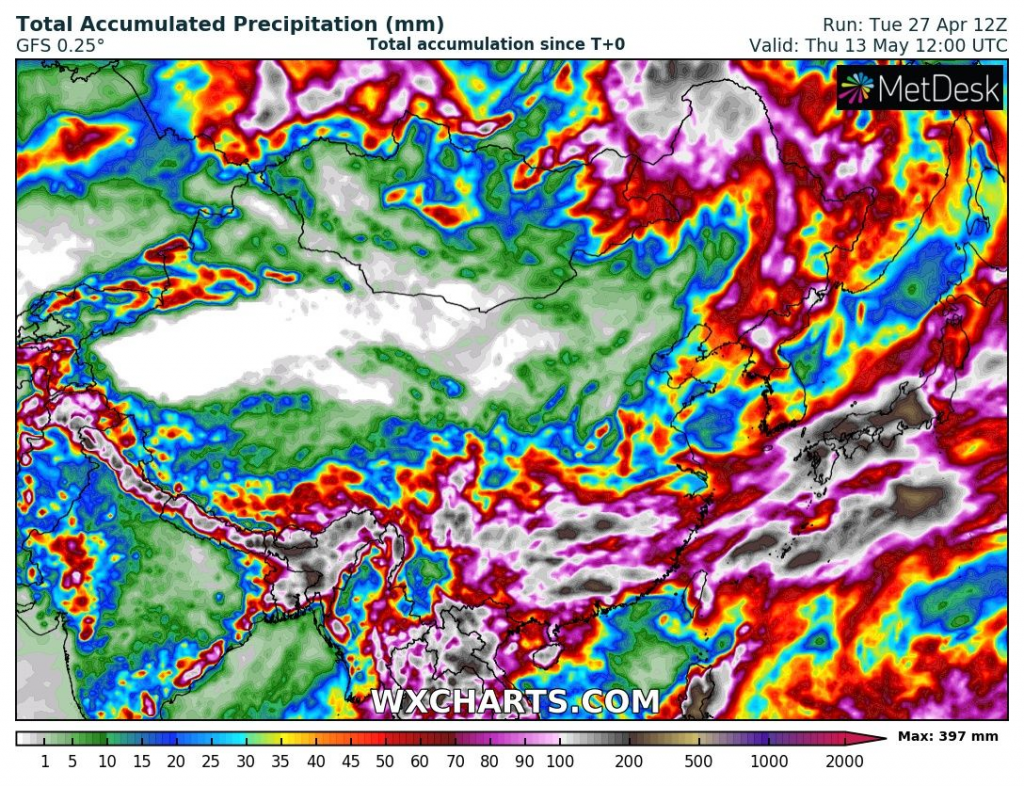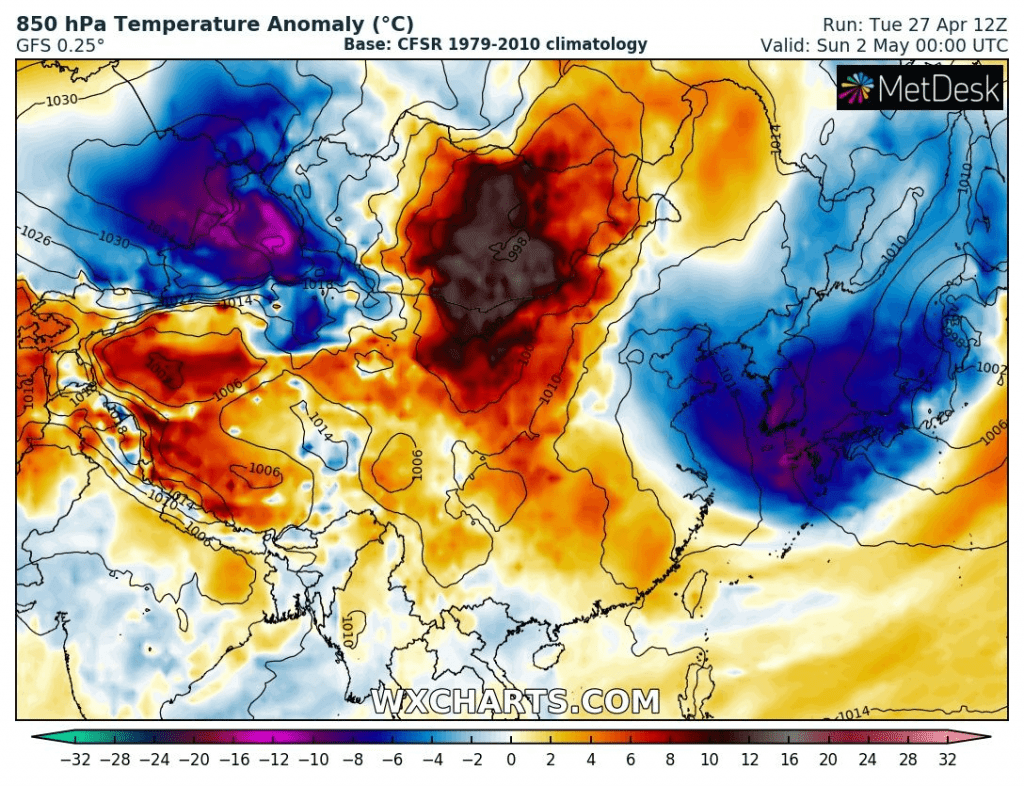 Read more: