Summer for southern half of Europe at the start of May 2021!
Momentally, it appears very promising for southern half of Europe, which should hit the first stronger summer, in southern parts tropical heatwave of the year 2021.
Tropical +30°C should be measured in southern parts of Central Europe, even, e.g. in Hungary, Portugal, southern France, Spain, Italy and Balkan should have temperatures from +30°C in Iberian Peninsula to +35°C in the hottest parts of Italy and Balkan. In Turkey, even higher temperatures, above +35°C are expected, but a few days later.
Southern half of Central Europe, it means Switzerland, Austria, southern Germany, Czechia, Slovakia and southern Poland should see after long time summer +25°C and more.
However, in northern half of Europe, still very cold weather will persist, with temperatures not higher than +15/+20°C in British Islands, Scandinavia or Baltic states.
The heatwave hits firstly Iberian Peninsula, already around 28.-29. April (next late workweek), then will quickly shift above France and Central Europe eastward, but in Italy, Balkan and southern part of Eastern Europe, same as in Turkey it should be longer, not only 2 days as in continental Europe, but 4-5 days regionally, in Turkey more.
Forecasts for the start of May 2021 are however still changing and during the next week we will see the next European warm spell in 2021 more clear as now.
Between 22.-27. April 2021, before forecasted heatwave, the next round of frosts in many parts of Europe is again expected /https://mkweather.com/the-next-round-of-frosts-between-22-27-april-hope-for-summer-in-early-may//.
According to the newest materials, it´s possible, that cold weather will return in May 2021 relatively quickly, if not ground frosts, then heavy rains and storms thanks to Central-European monsoon should occur.
Long-term forecasts for Europe will be on Mkweather updated soon.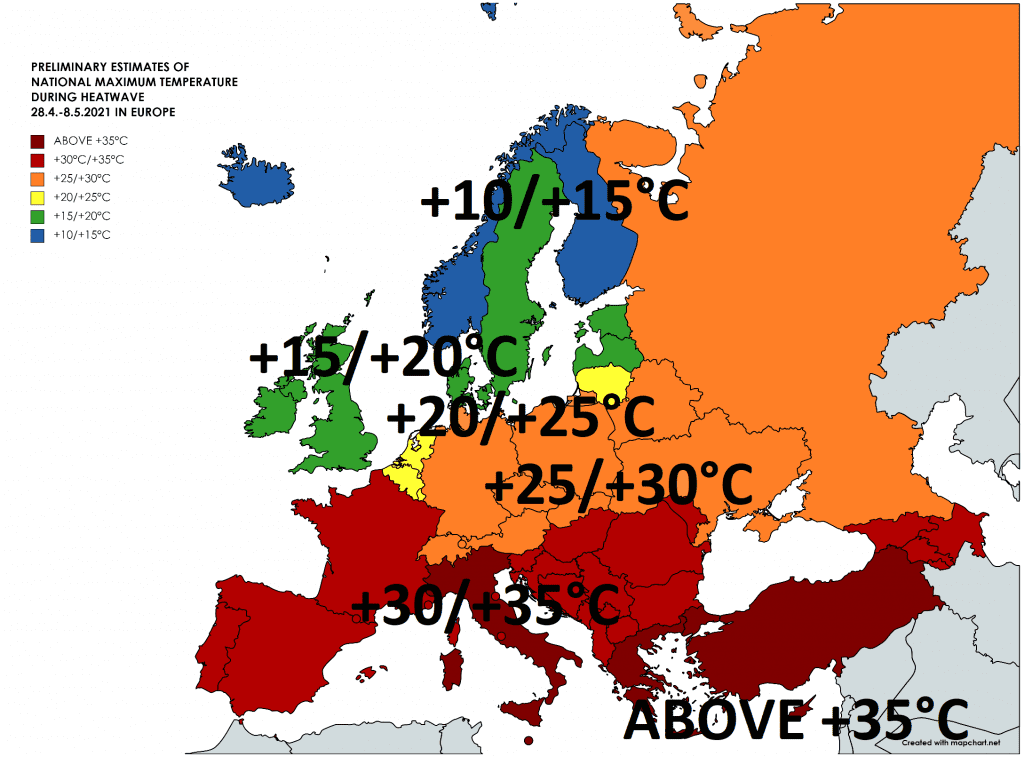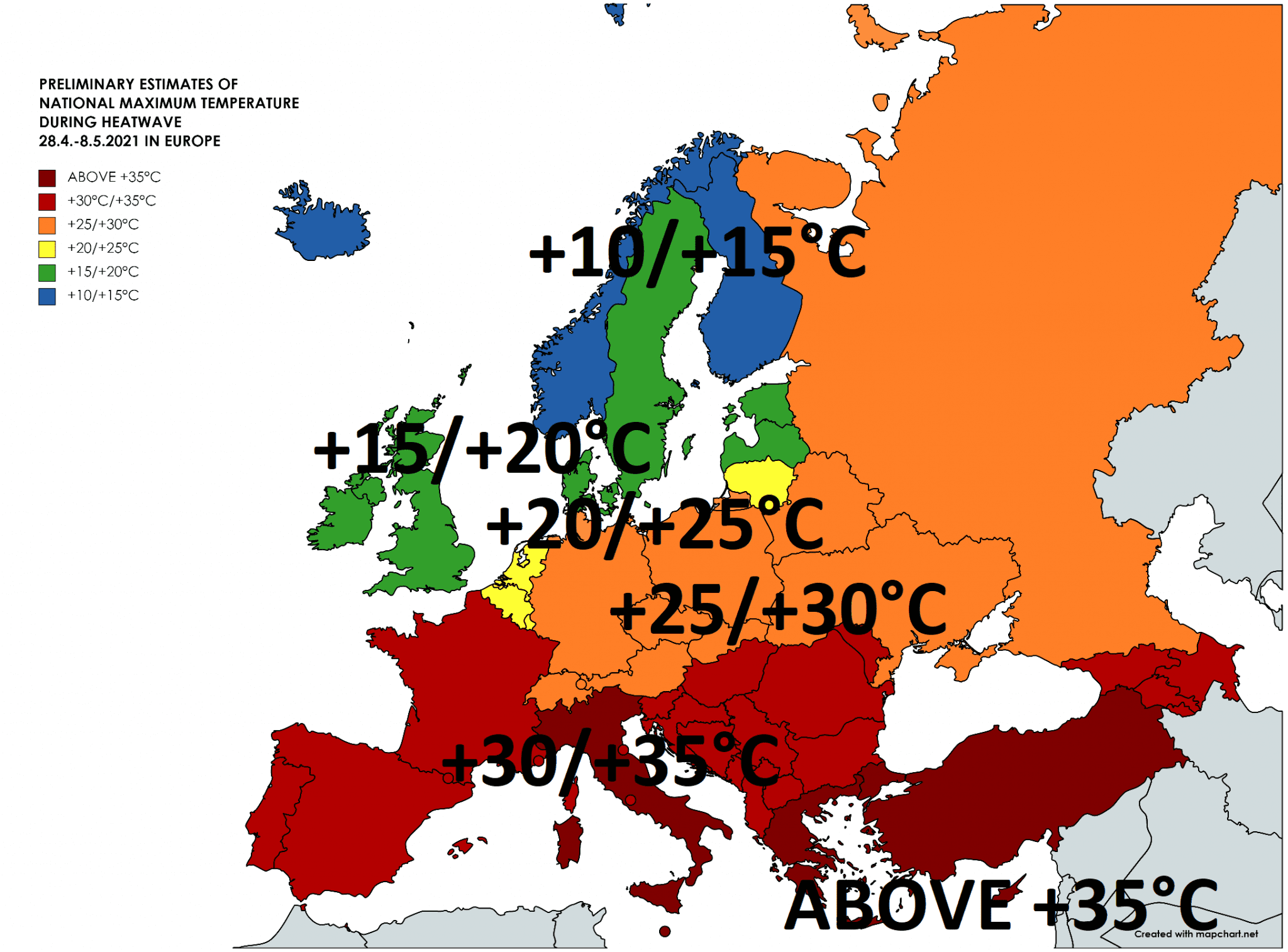 Infographics: wetterzentrale.de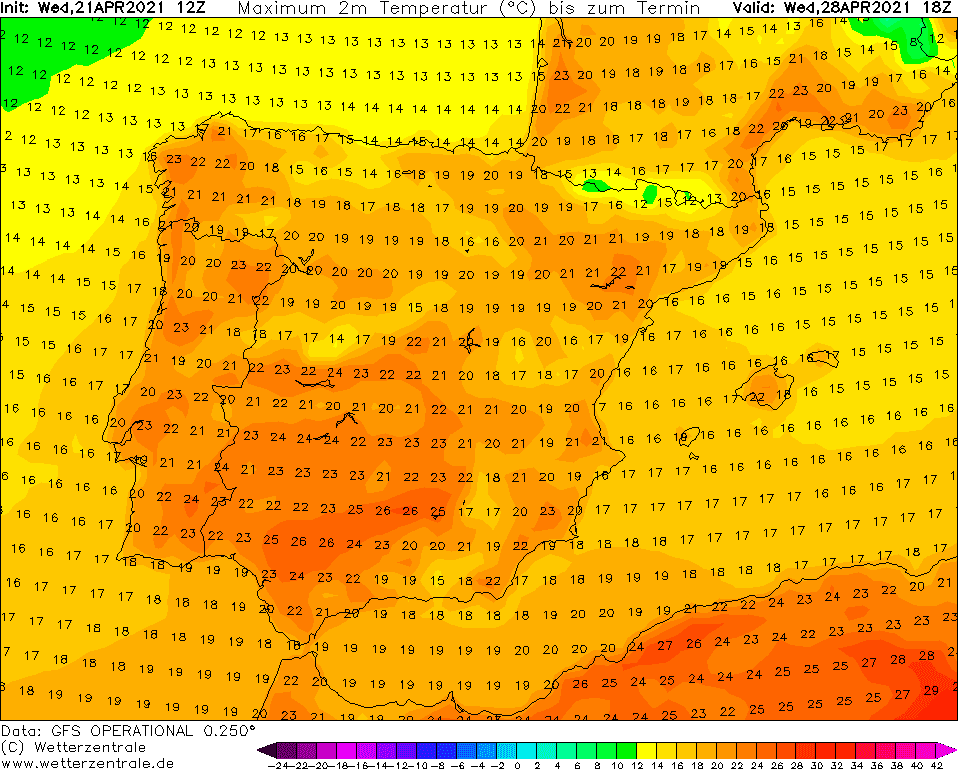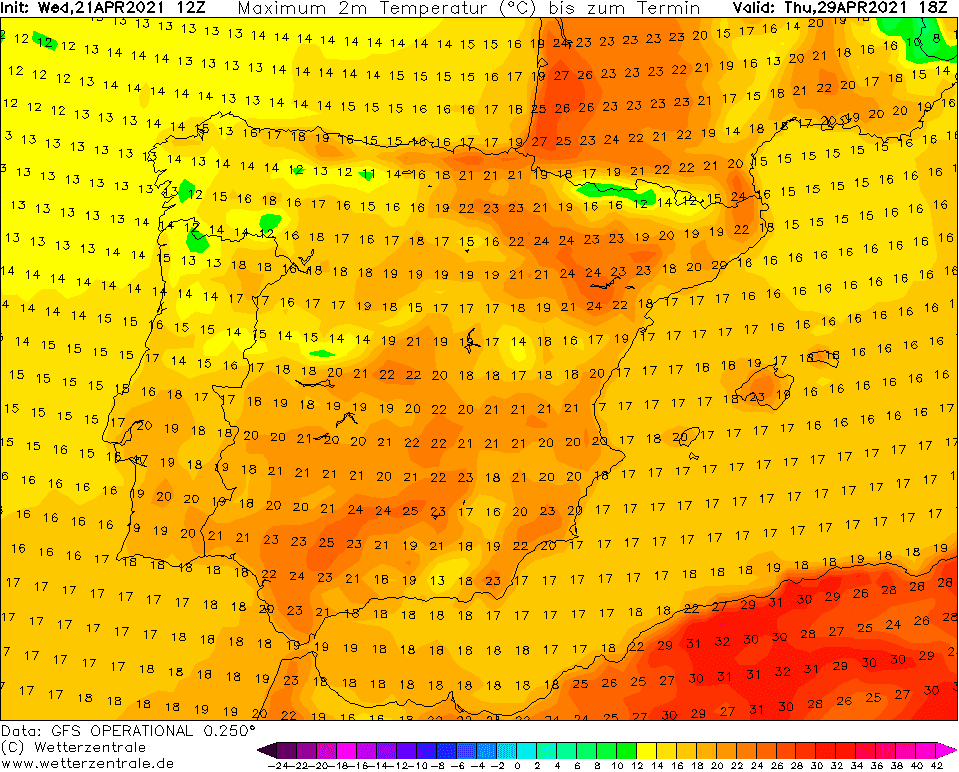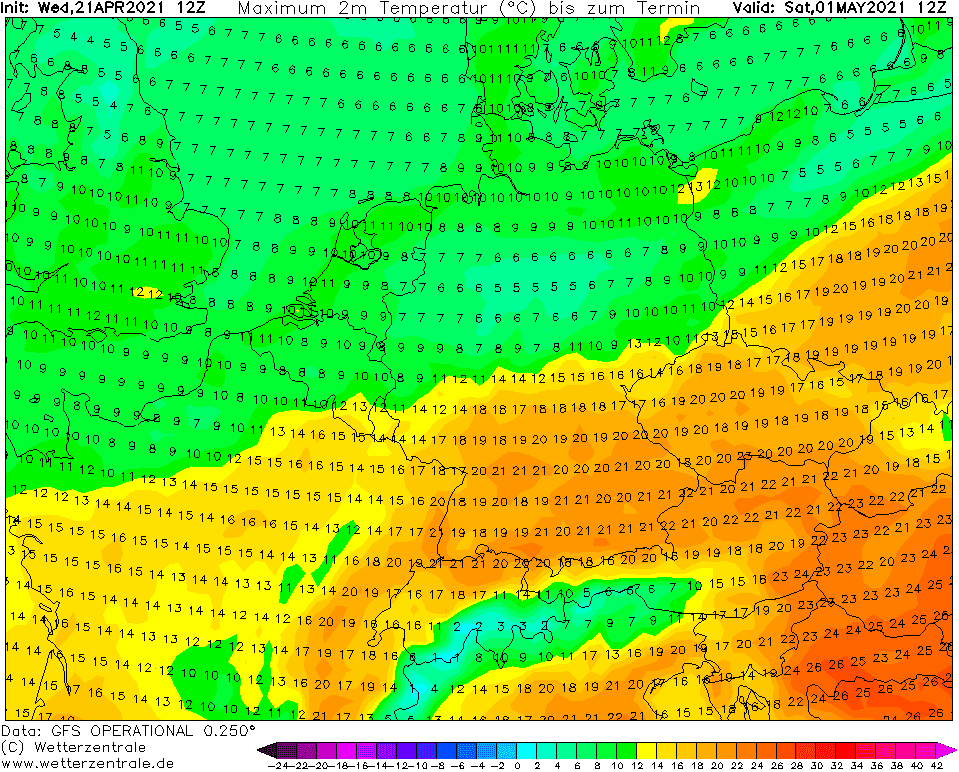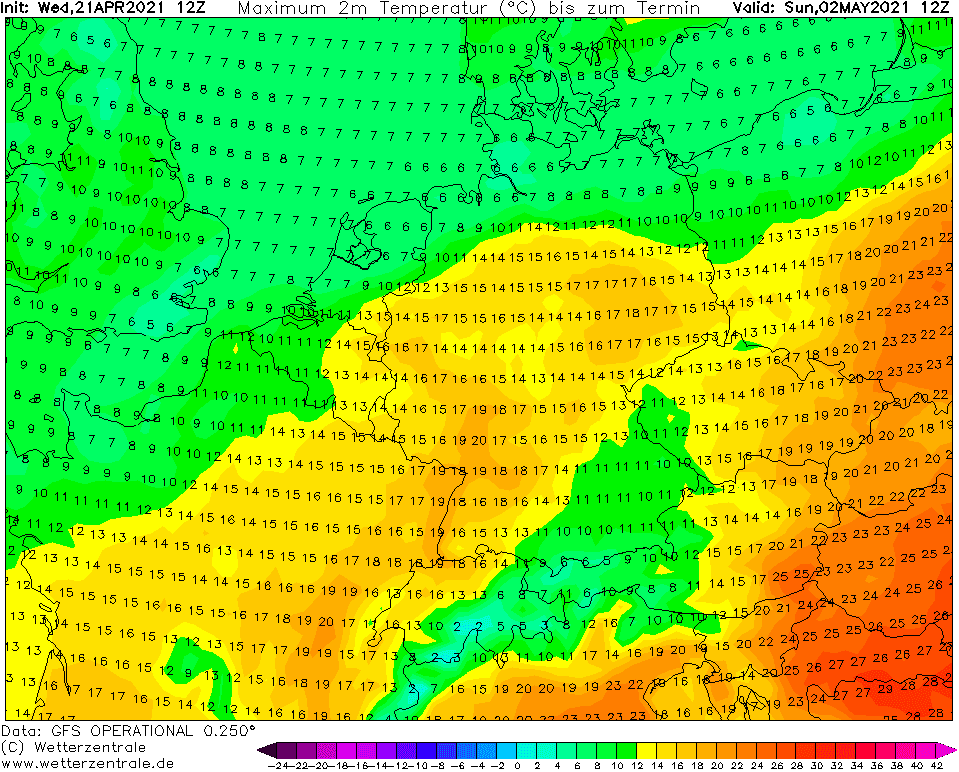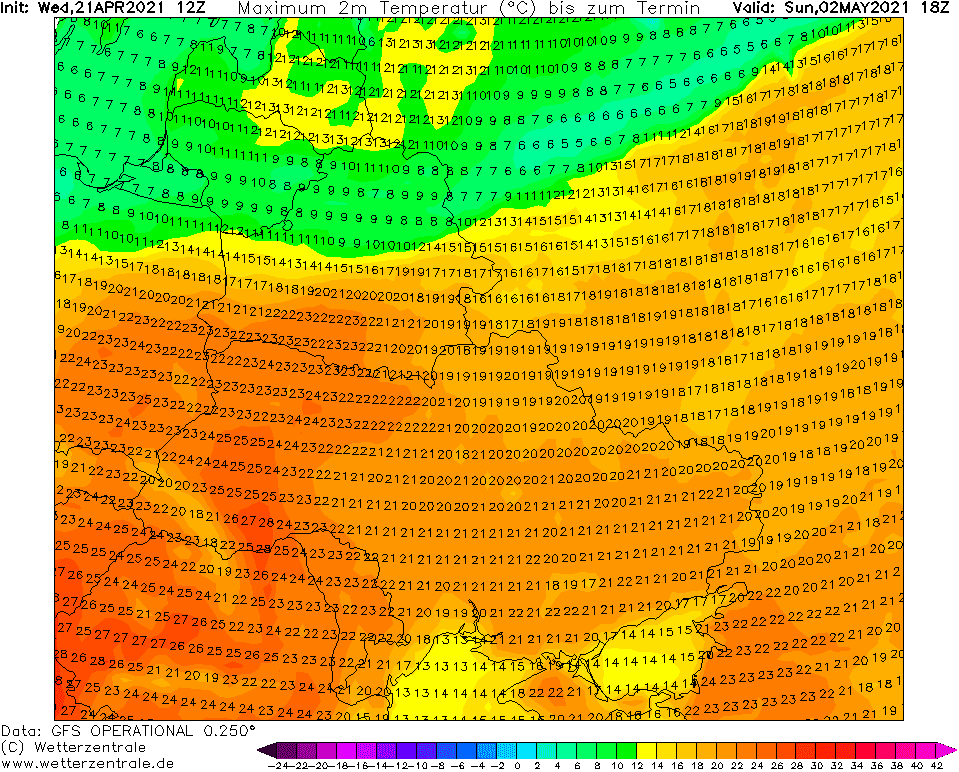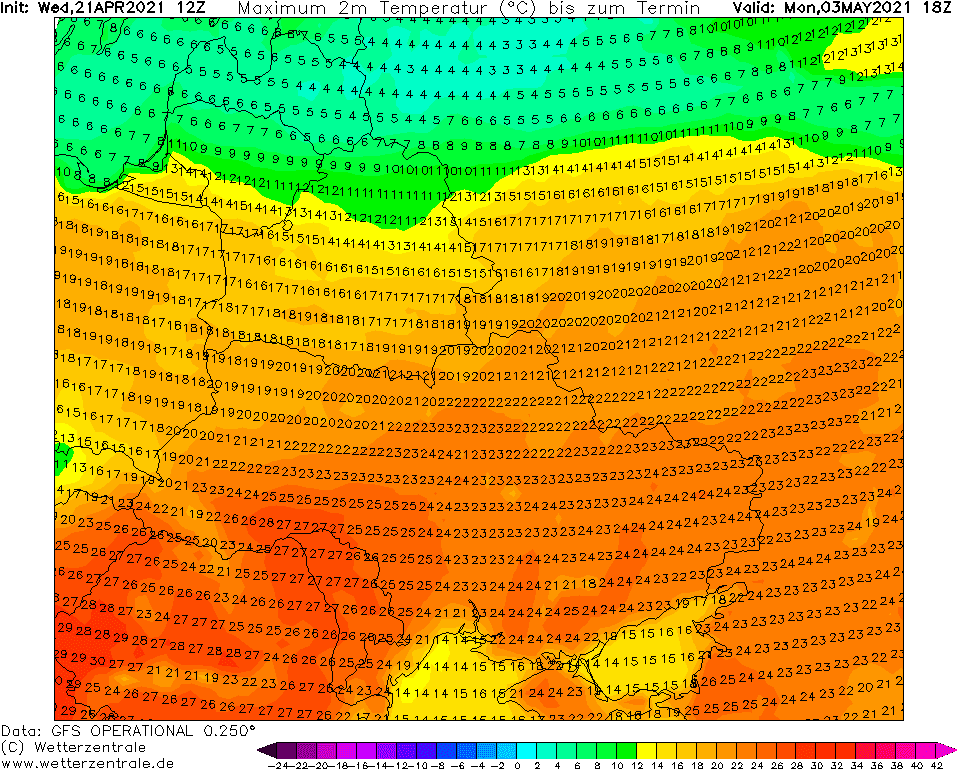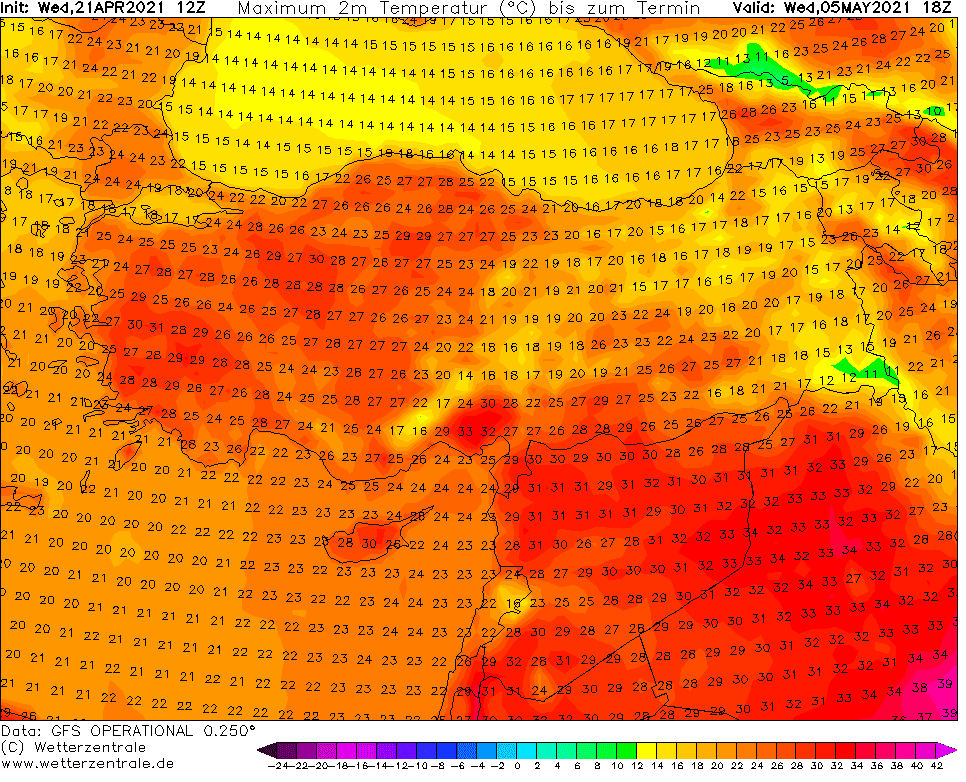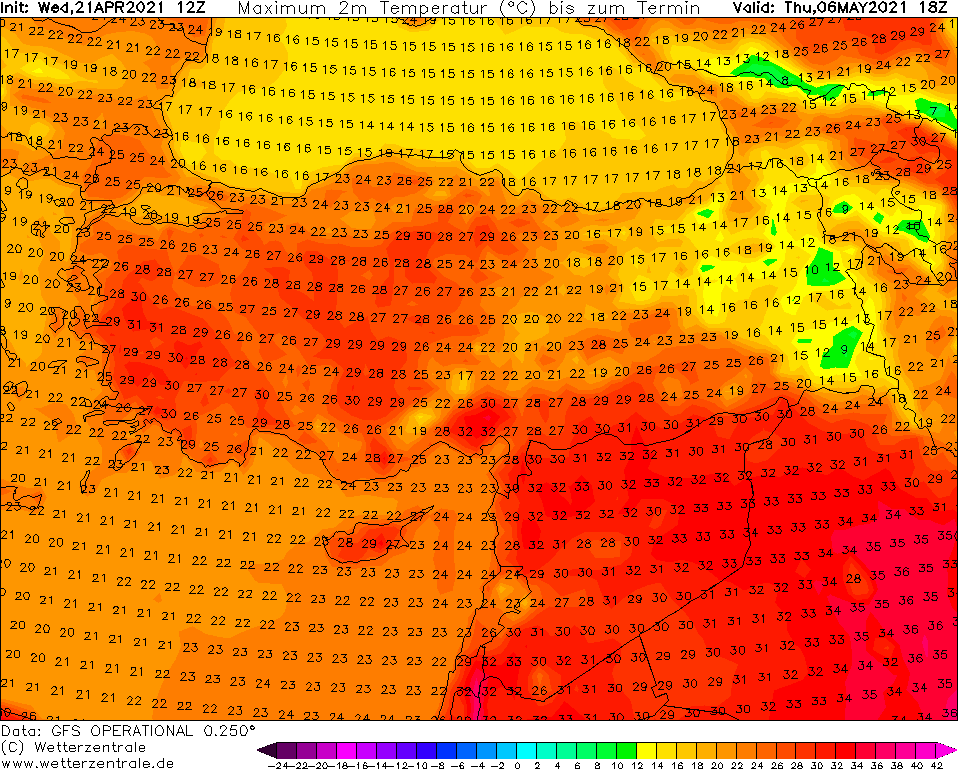 Read more: