Singapore after the worst rainfall for 40 years with damaging floods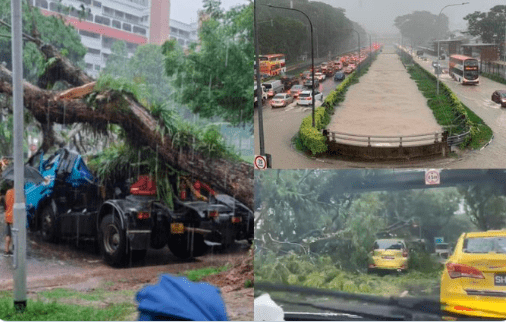 Not only Supertyphoon Surigae /https://mkweather.com/the-strongest-april-typhoon-in-history-supertyphoon-surigae-category-5-winds-315-km-h-devastated-palau// – the strongest April typhoon in history (Category 5), but too heavy rain from monsoon storm systems currently hits Southeastern Asia.
While Surigae hit after Palau northeastern Philippines, with maximum reached wind gusts 315 km/h and 100 000 people in Philippines were at the weekend and on Monday, 17.-19. April 2021 evacuated, in Malaysian Peninsula was making problems strong downpours.
Extremely strong storms went trough Singapore on Saturday, 17. April, with 161,4 mm (6.3 inches) of rain recorded only for 3 hours.
It´s the strongest rainfall in Singapore for last 40 years and according to many sources, it caused devastating floods mainly in western Singapore.
Storms were accompanied by severe wind gusts and fallen trees, too.
Season of drought in Southern Asia is away /https://mkweather.com/severe-drought-in-thailand-mekong-with-critical-levels-only-around-1-meter// and countries from Indonesia trough Malaysia, Singapore, Brunei to Thailand, Vietnam, Cambodia, Laos, Myanmar and Philippines already experienced with heavy downpours, which are bringing regional flash floods.
The next flash flood event with several died was during last days reported from northern Vietnam, too.
According to Mkweather Spring 2021 forecast for Asia, Southeastern Asia expects severe storms during spring months, but in Summer 2021, region will divide to hot and dry north and stormy south and east /https://mkweather.com/spring-2021-forecast-for-asia-2021/; https://mkweather.com/summer-forecast-for-asia-hot-but-strong-indian-monsoon//.
Stronger rainfall in many parts of monsoon Asia are generally associated with negative phase of ENSO – La nina.
Currently, the strongest La nina event for last minimally 7 years /https://mkweather.com/march-2021-as-the-2nd-month-below-temperature-average-on-the-earth-for-last-7-years// is ongoing and it should effect weather around the world according to the newest prognosis almost whole year 2021.
During the summer, monsoon period, it is very probable, that many severe flash floods or typhoons will be reported from Southeastern Asia.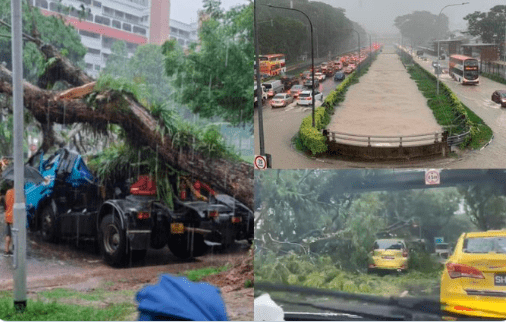 Read more: