Norway +20,6°C, Sweden +20,4°C, possibly warmest since Christmas 2020
Temperature after a long winter increased on 19. April 2021 above +20°C the first time in season in Sweden and Norway and very warm weather reported Finland, too /https://mkweather.com/france-spain-and-algeria-still-with-late-frosts-norway-sweden-and-finland-extremely-warm//.
In Scandinavia is these days regionally warmer such in parts of France, the Spain or even Algeria.
Lastly, so high temperatures were measured in some regions of Scandinavia before Christmas 2020, when +18,6°C in Norway was measured (almost a new winter temperature record for Scandinavia /https://mkweather.com/almost-a-new-winter-temperature-record-for-scandinavia-norway-186c//.
About more exact national maximum temperatures such from International Exchange Database informed traditionally Twitter page /https://twitter.com/extremetemps/.
+20,6°C was on Monday, 19. April measured in Stord Lufthavn, Norway and +20,4°C in Goteborg, Sweden (updated information).
Although southern Scandinavia was very warm, northern parts of region according to coolwx.com weather tool reported higher anomalies from long-term average, with new all-time daily temperature records.
E.g. Tromso, northern Norway, reported on 15. April 118 cm of snow, but on 19. April only 80 cm of snow near maximum temperatures +12,1°C.
Inari, northern Finland (Lapland´s capital) reported on Monday +13,7°C and 29 cm of snow.
Very warm weather is expected to stay in Scandinavia on Tuesday, 20. April and in Finland and eastern Sweden on Wednesday, 21. April 2021, too, with the next possible temperature records above +20°C.
Parts of western and central Europe will be however colder such an average, with the next possible frosts until 27. April 2021 in many regions.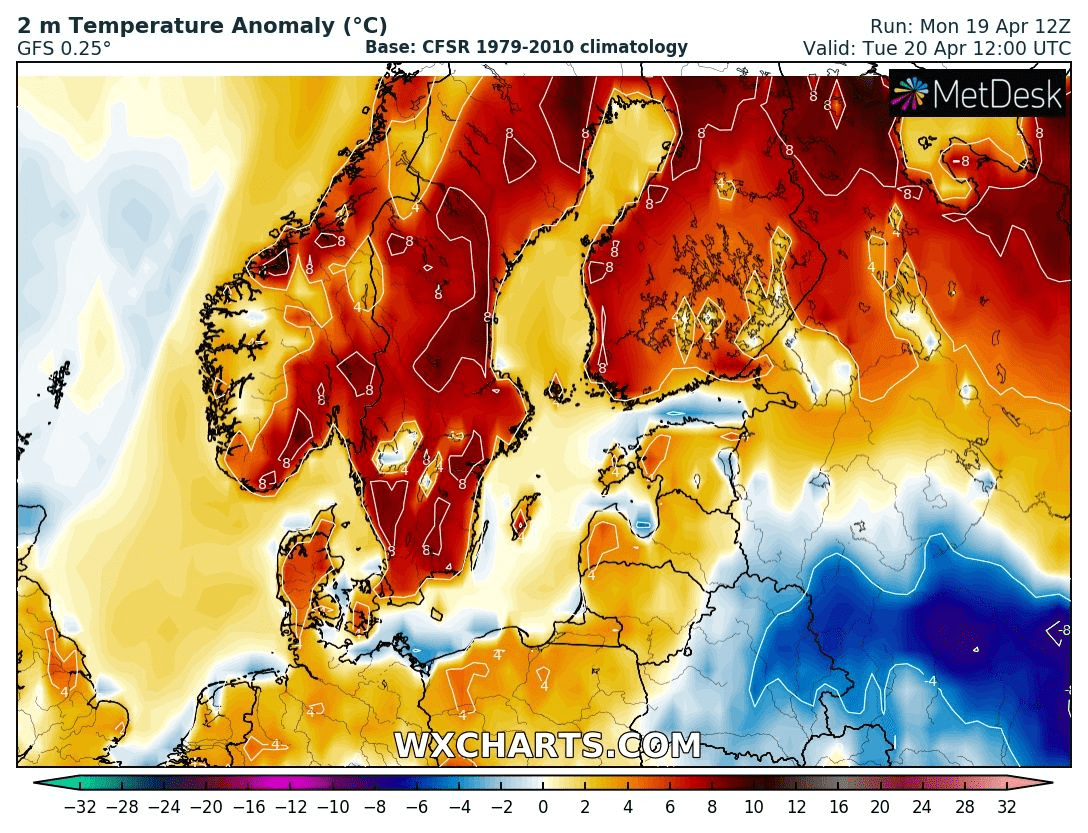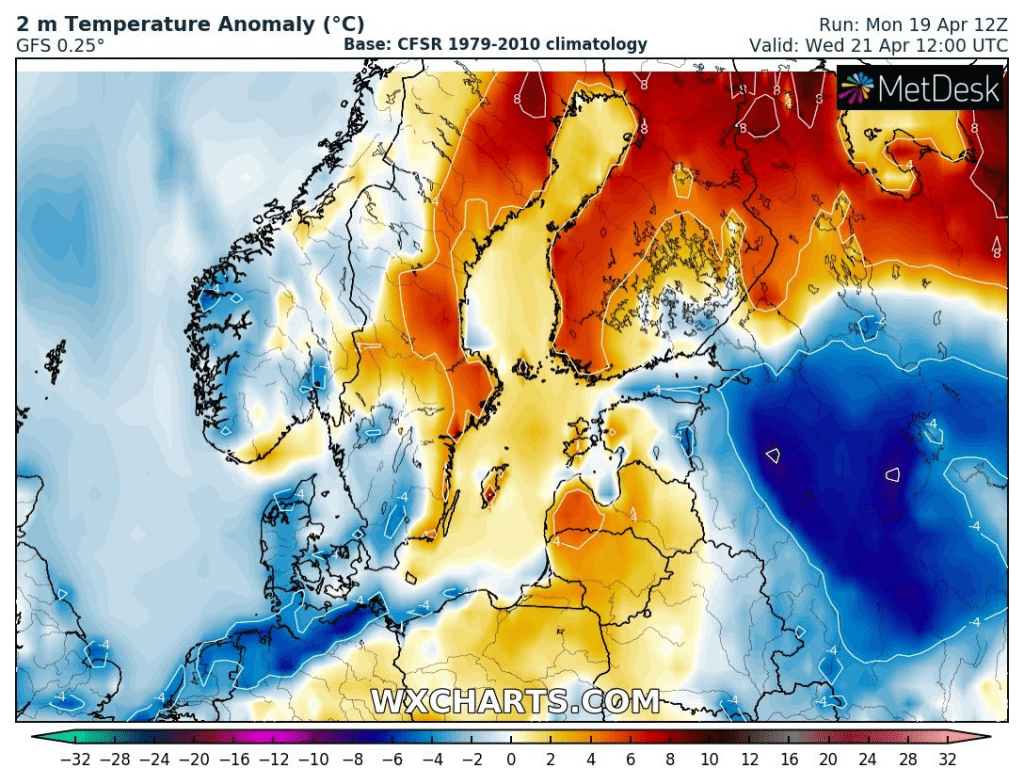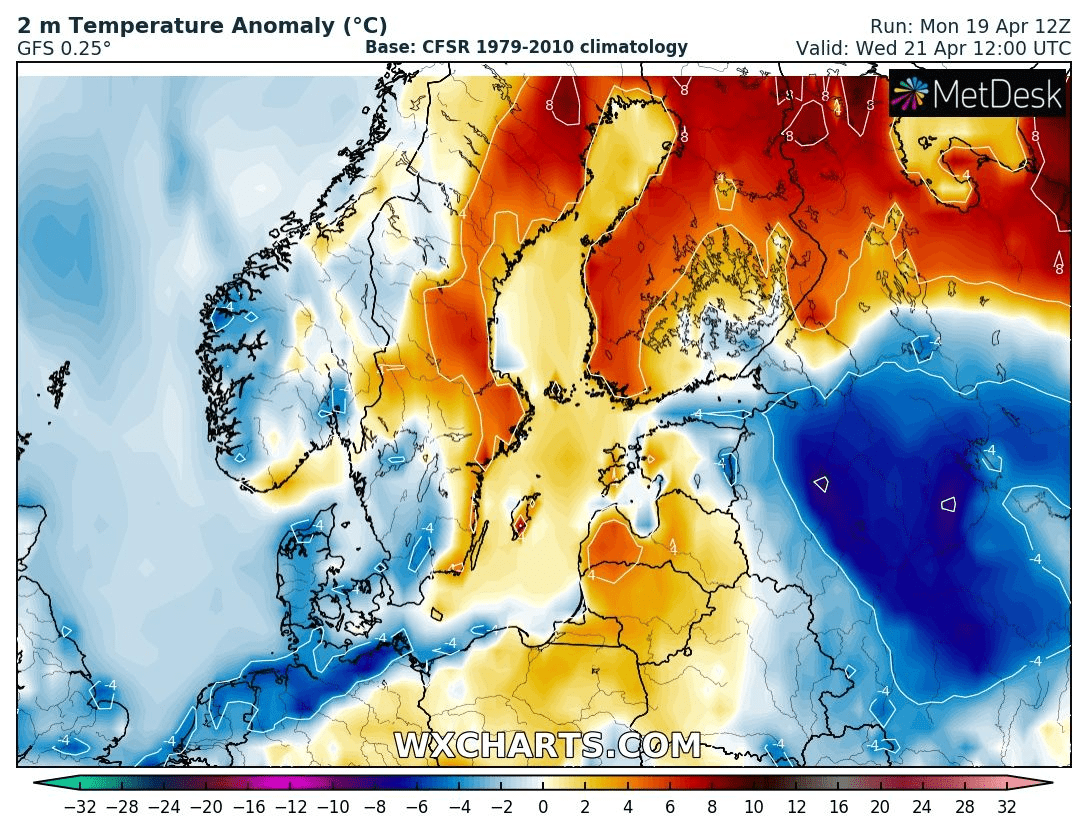 Read more: