Coldest April in the Netherlands in 30-50 years, in Belgium in 35 years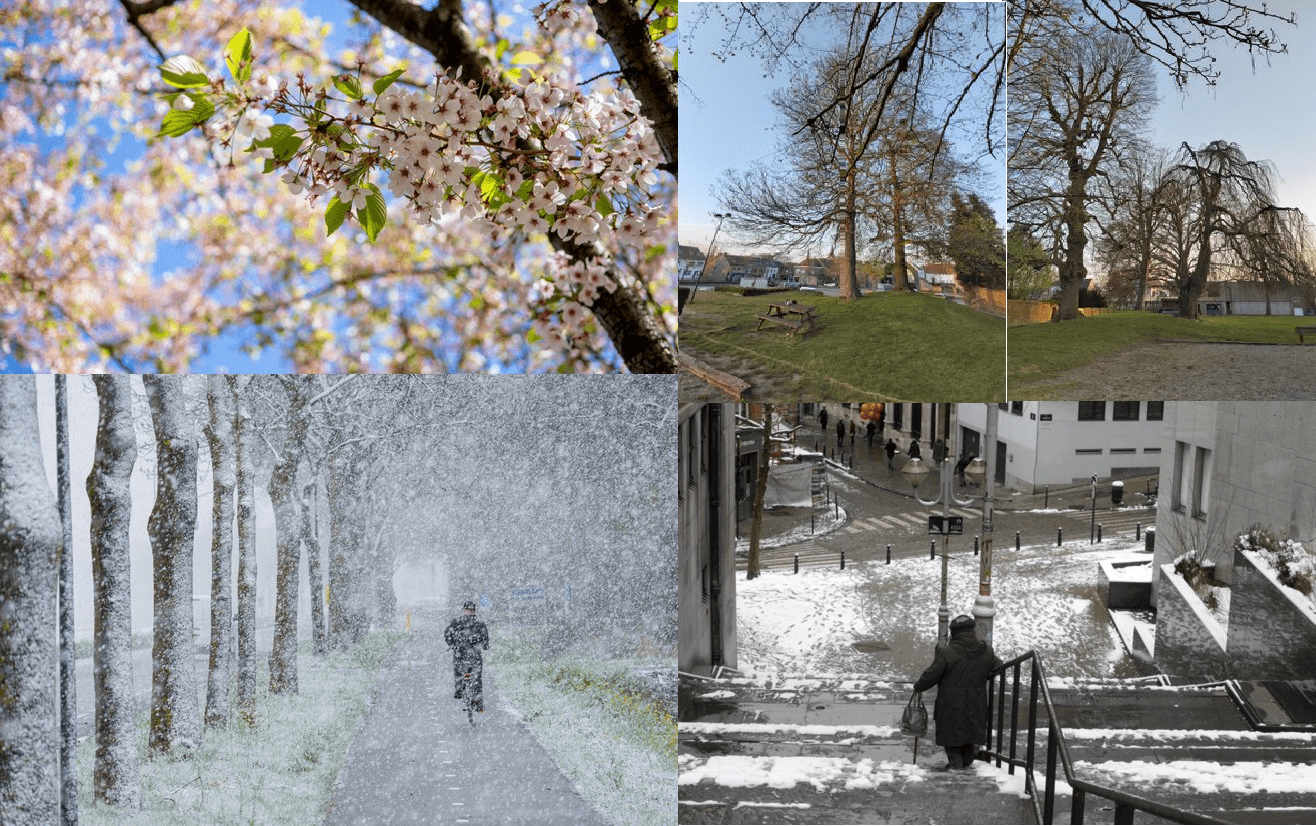 After preliminary estimates, that April 2021 should end in parts of the UK such a coldest since 1922 and in parts of Germany since 1917 /https://mkweather.com/england-april-is-colder-as-march-the-coldest-since-1922/; https://mkweather.com/germany-suffers-the-coldest-april-since-1917-extreme//, there are the next cold expectations from Benelux.
Meteorologists and watchers in the Netherlands expect, that April 2021 will end in the country such as the coldest in 30, or even 50 years (since 1991 or 1971).
In Belgium, the coldest April since 1986 (in 35 years) is forecasted.
According to people from Belgium: "Leafs are not fecking on most of the trees. Would normally have them in mid March. Outdoor dining would have been a disaster if allowed. Means that May is going to be most colorful month with cherry blossom."
In 2020, the average temperature in April was 12,6°C and the average maximum temperate in Belgium was 18,3°C, according to the Royal Meteorological Institute (KMI).
In April 2021, an average temperature of 6°C, the average maximum temperature around 10°C and the average minimum temperature is only 2 °C are reported according to /https://www.brusselstimes.com/belgium/165713/belgium-on-track-for-coldest-april-in-35-years-frank-deboosere-kmi-royal-meteorological-institute-weather-forecast// 4°C below temperature normal.
Biologists from Netherlands argue, that cold April shouldn´t mean fully bad conditions for nature: "Low temperatures are most likely to damage fruit trees,  such as plum and cherry trees who are more sensitive to the cold. Animals are less affected by the chilly weather -e.g. for birds, the late development of nature works in their favor. Grass grows slower, causing farmers to mow later. This gives young chicks a better survival chance." wrote server /https://nltimes.nl/2021/04/23/coldest-april-30-years-bad-says-biologist/
On average in April 2021, temperatures in the Netherlands are about 3°C below normal.
In last April days and in the first May 2021 decade, only milder warming up in the region is forecasted, with a possible ground frosts or even light frosts during the coldest mornings, or possible showers or light storms until 5. May 2021, after 5. May with risk of heavy rain or severe storms.
Already on Tuesday or Wednesday, 27.-28. April 2021, possible temperatures +15/+20°C are forecasted, but for 6. May, according to current GFS, rains and maximum temperatures only +3/+9°C should surprise.
Overall, cold May 2021 is according to ECMWF in Europe, except southern parts of Mediterranean, expected /https://mkweather.com/bad-news-for-europe-ecmwf-sees-cold-may-2021-across-the-continent//.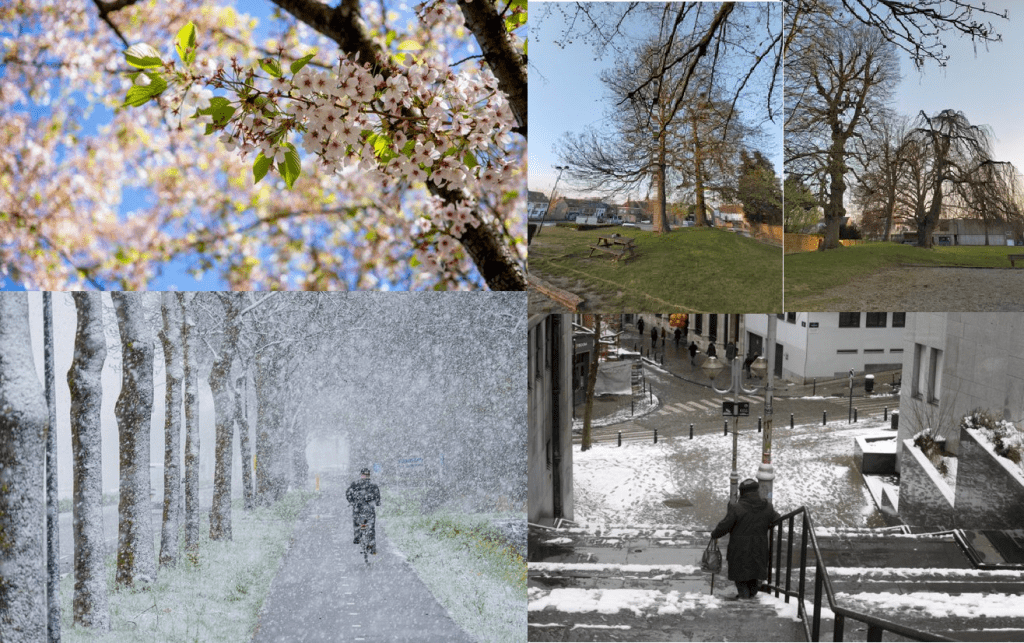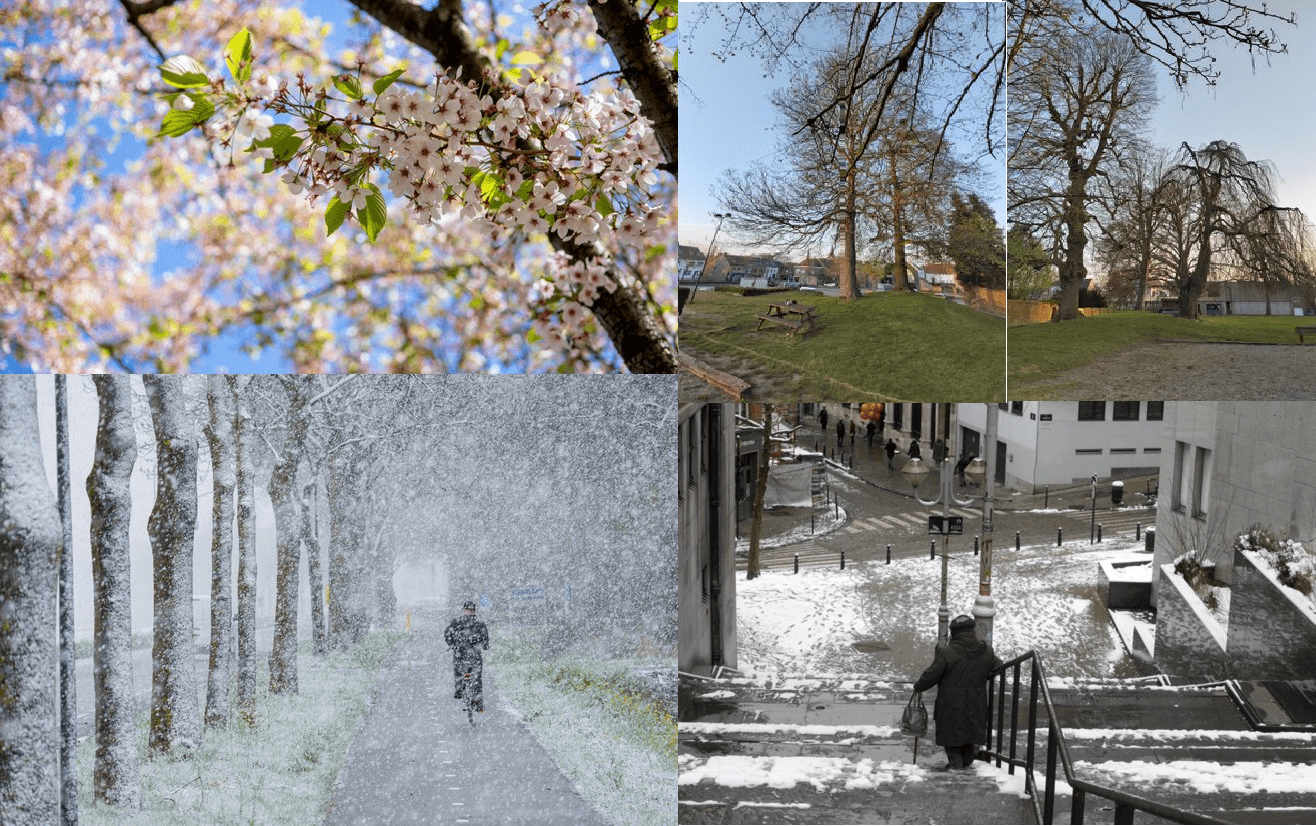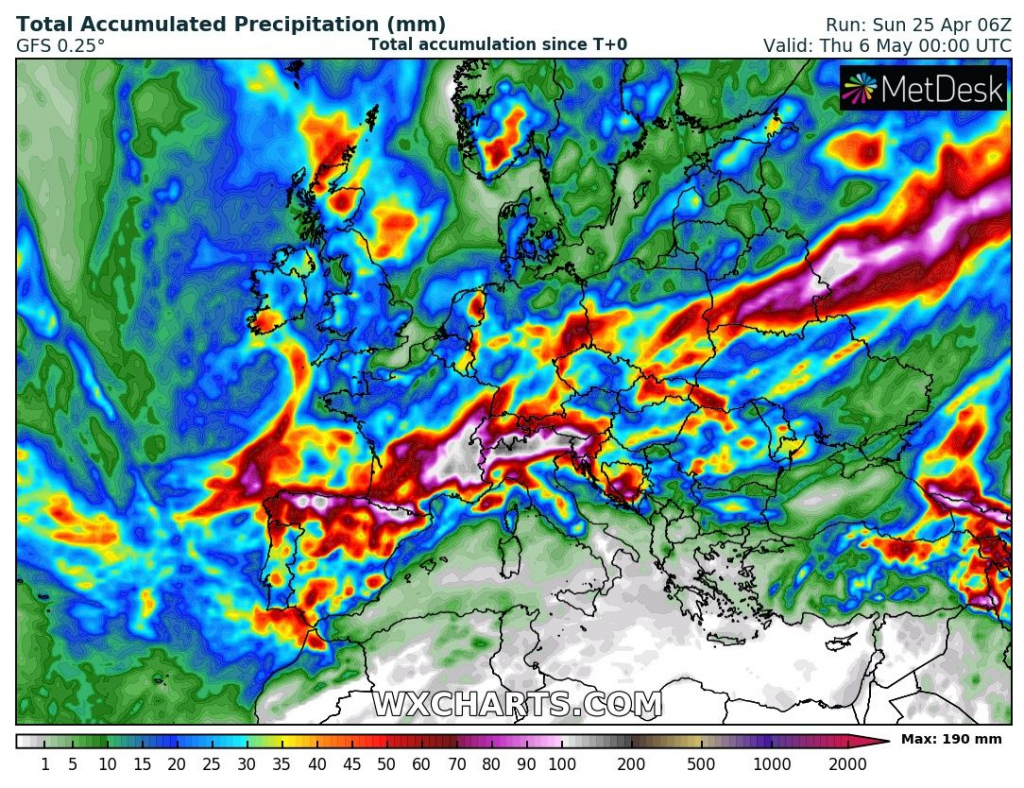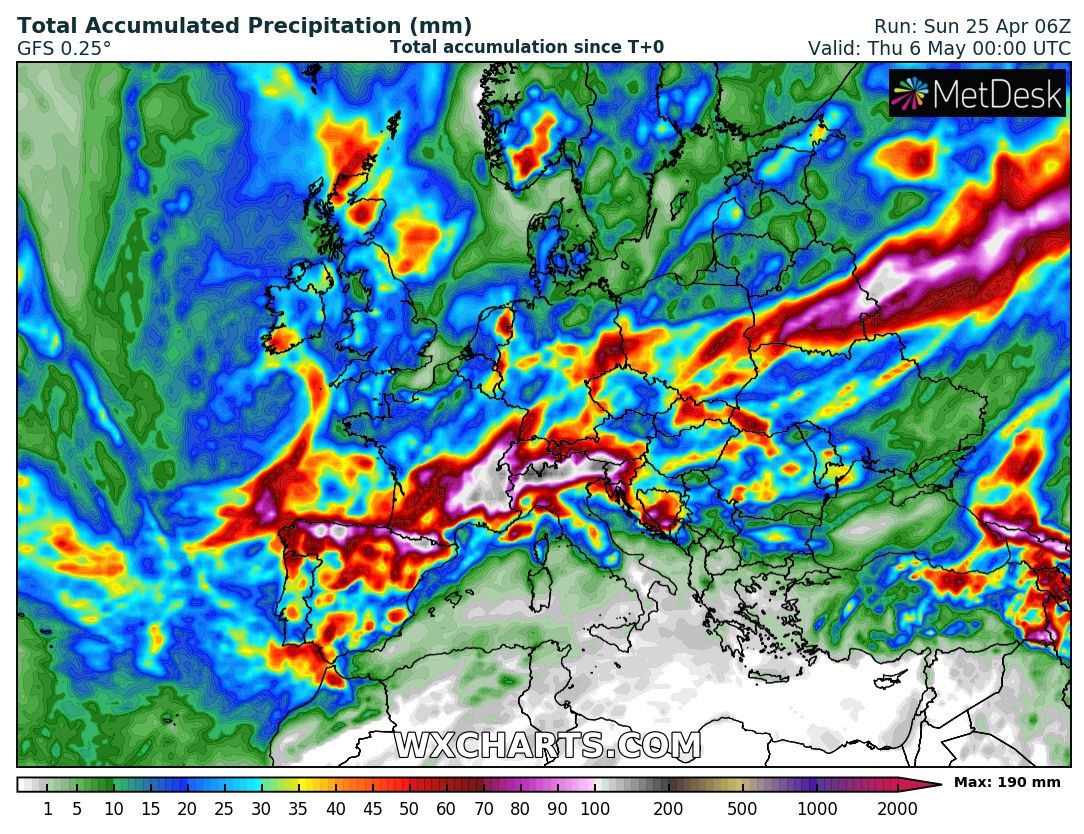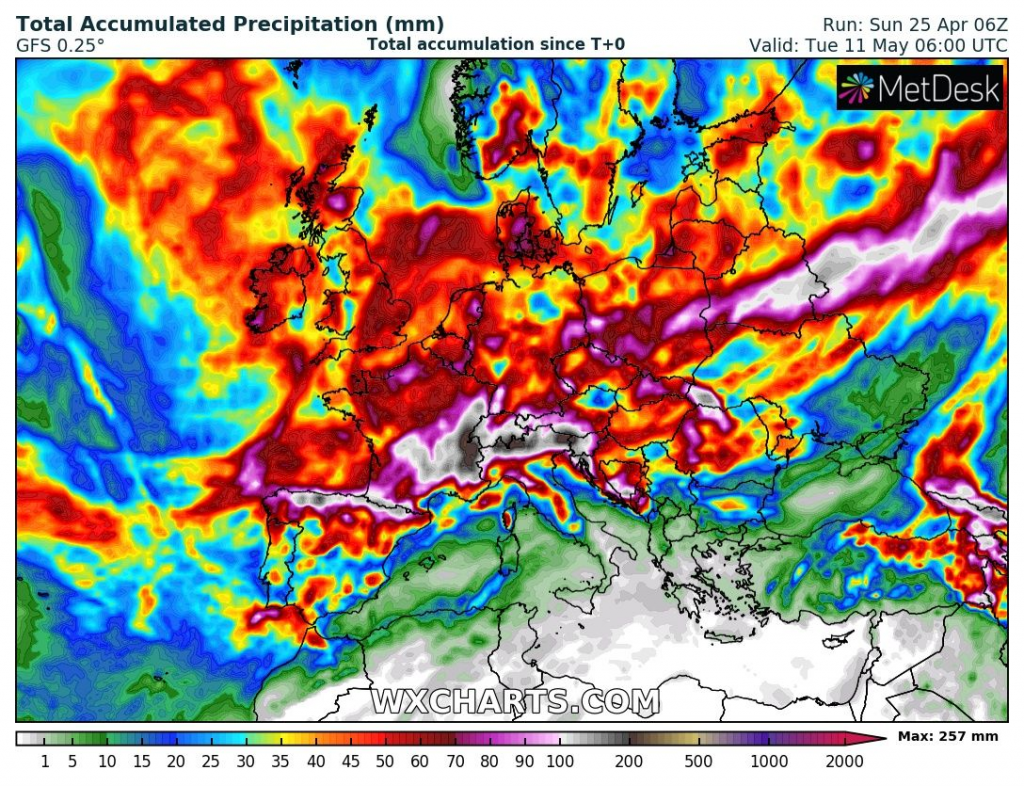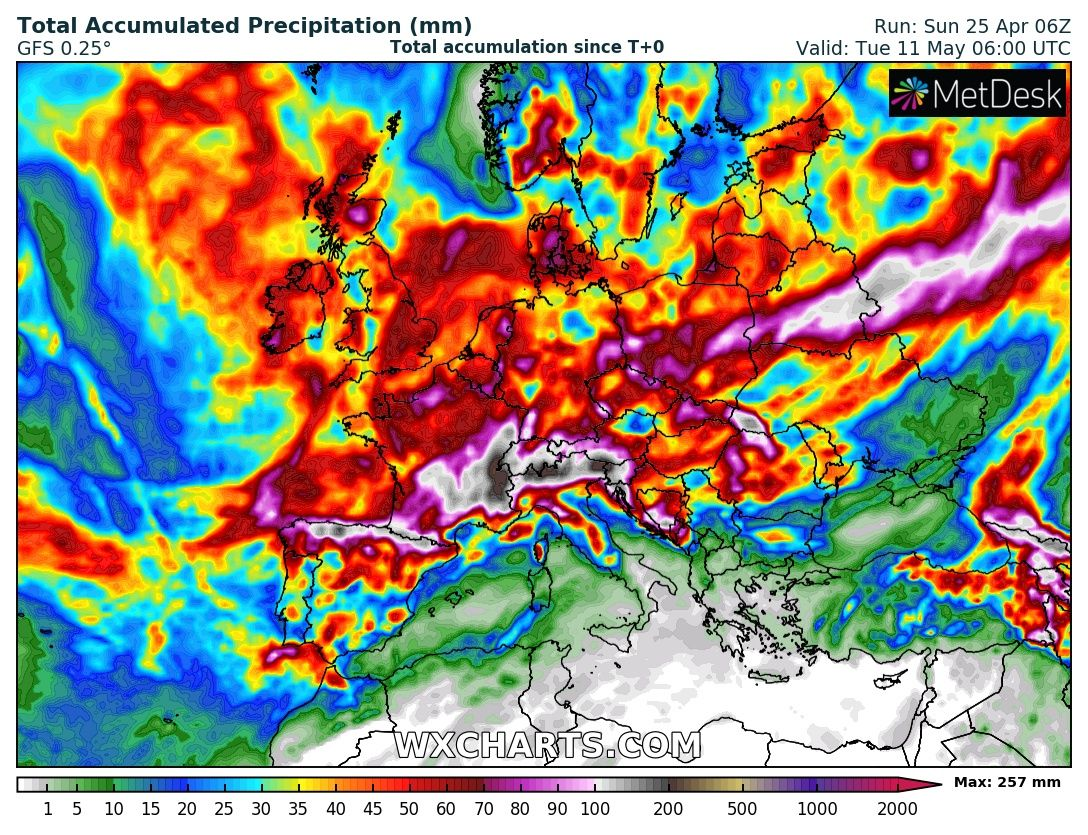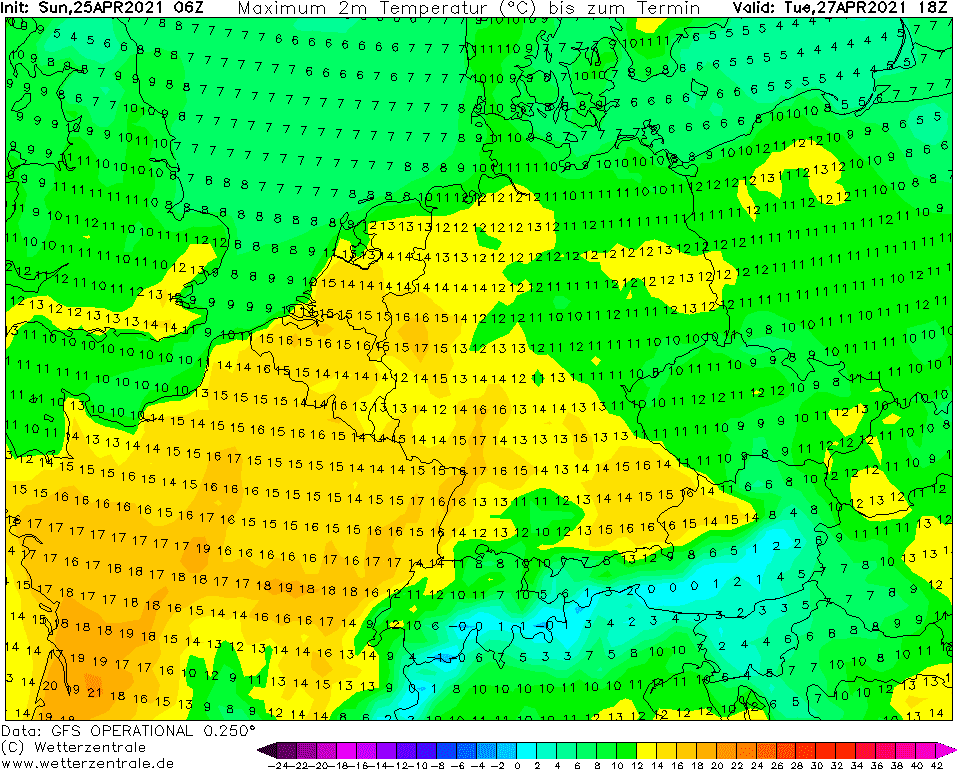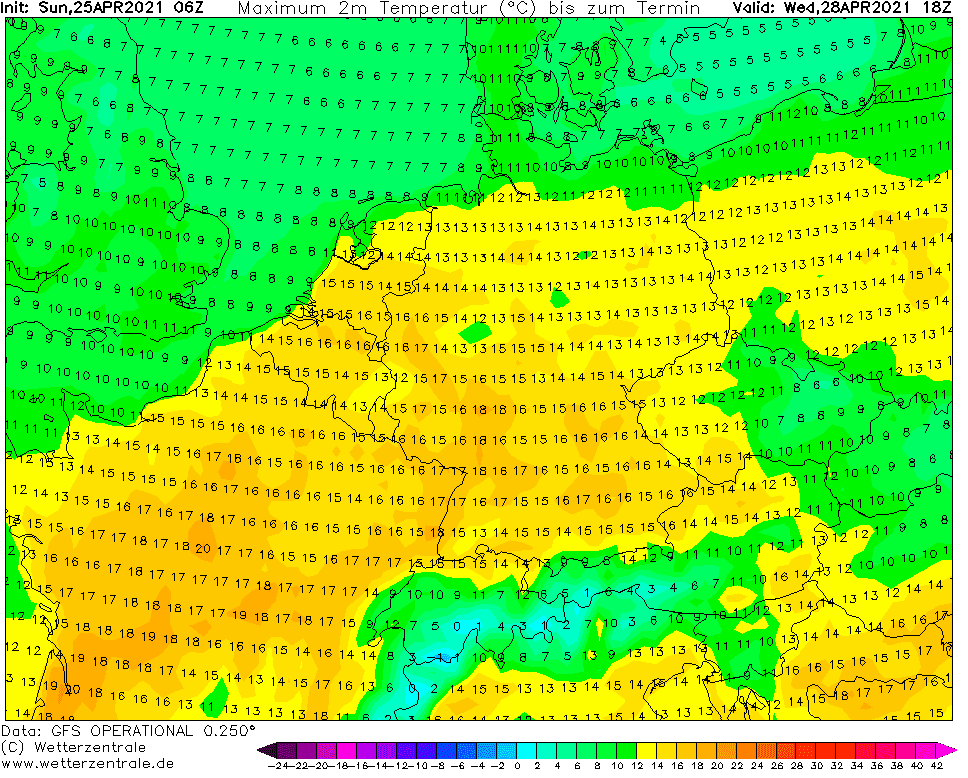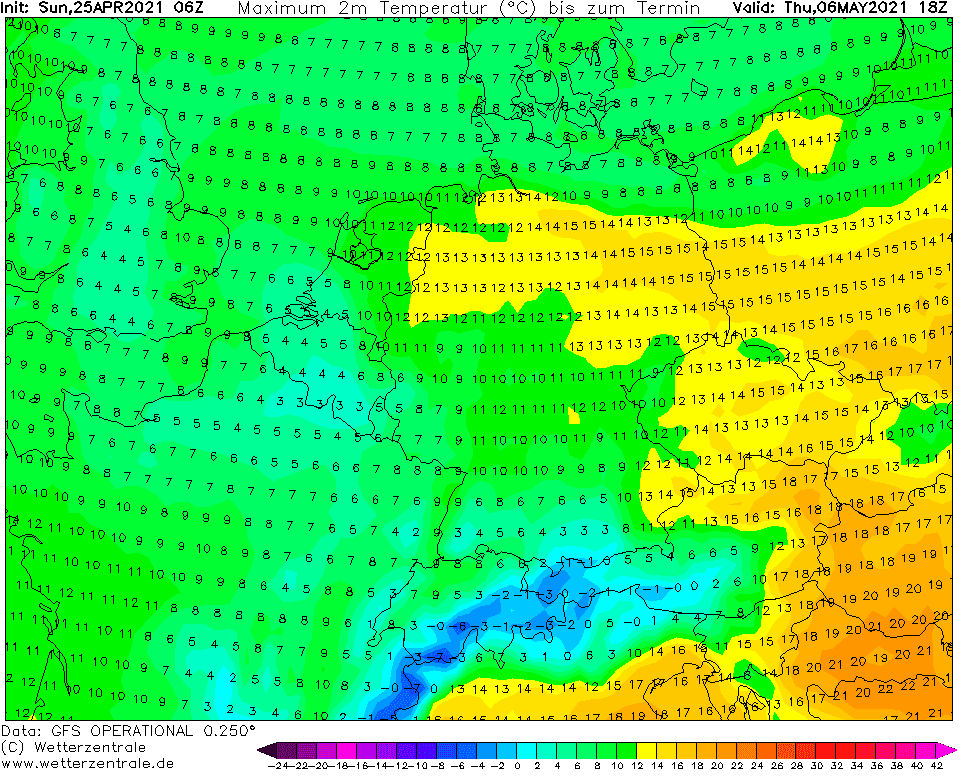 Read more: