Northern half of South America in flood crisis: Floods in Brazil, Peru, Colombia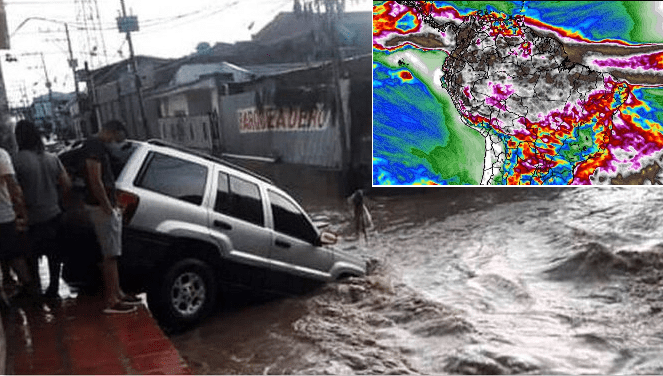 During the first half of Autumn 2021 (March and the first half of April) we were writing about shifting of heavy rains and storms in South America northward, from northern Argentina, southern Brazil, Paraguay, and Bolivia to northern Brazil, Peru, Ecuador, Colombia, Venezuela and Guyana region.
This shift is associated with seasonality in the region, when season of rains linked with ITCZ (Intertropical Convergence Zone) is moving from more southern regions in summer (DJF) into northern regions in autumn (MAM) (and in winter season /JJA/).
After time, we are bringing report from the next hit regions with severe floods – they hit during last period mainly northern Brazil, Peru and Colombia.
Heavy rains and storms last week hit mainly easternmost parts of Brazil, with severe floods in Reclife and Salvador. Several people have been killed and missing after an accidents since 15. April 2021.
Unusually heavy season of rain is reported too from Peru, where around 3000 people were displaced due severe floods in Yurimaguas, Amazon region, where floodwater reached 2,2 meters.
In Colombia, severe floods hit El Carmen de Bolívar, where local authorities have declared a state of disaster after devastating floods affected 4000 people.
As we should see on forecast map for South America (16-day precipitation forecast until 4. May 2021), regions with heavy rains 200 – 400, rarely up to 600 mm / 16 days are situated in northern Brazil, northern Peru, Ecuador, Colombia, southern Venezuela, Suriname and French Guyana.
Locally isn´t excluded 16-day rainfall around 1000 mm, mainly in windward regions of Andes.
Powerful season of rains in northern parts of South America is linked with ongoing La nina, which is bringing during the event heavier storms into northern Amazon and northern coast of South America.
La nina is forecasted according to the newest materials persits almost all year 2021, therefore summer (JJA) in Colombia, Venezuela and Guyana region should be very stormy, with deadly floods, after ITCZ will shift even more northward.
Amazon region, Ecuador and Peru similarly as Paraguay, Bolivia and northern Argentina expect in late Winter 2021 and in early Spring 2021 (JASO) the next season of drought, with possible wildfires.
In Argentina, Chile and southernmost Brazil, snowing should appear soon, during the Winter 2021 (JJA).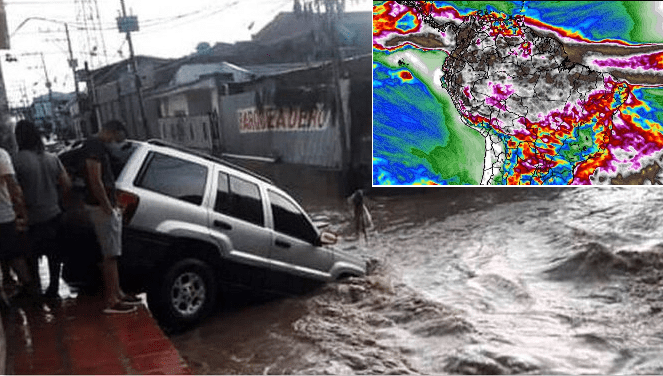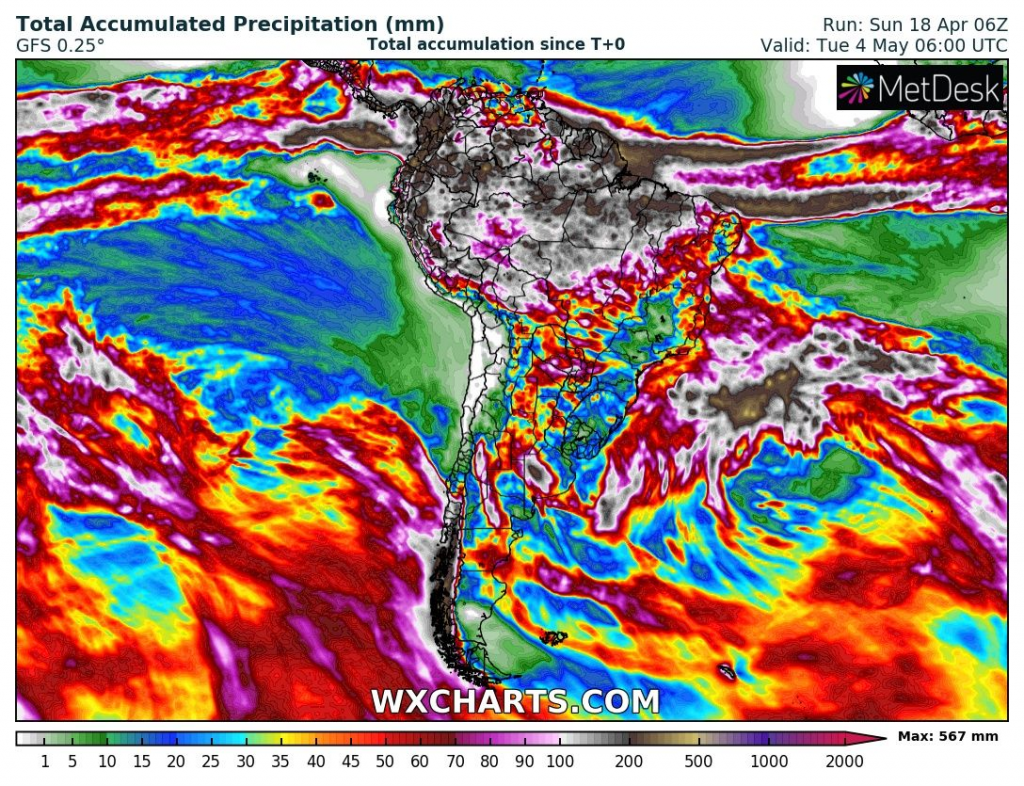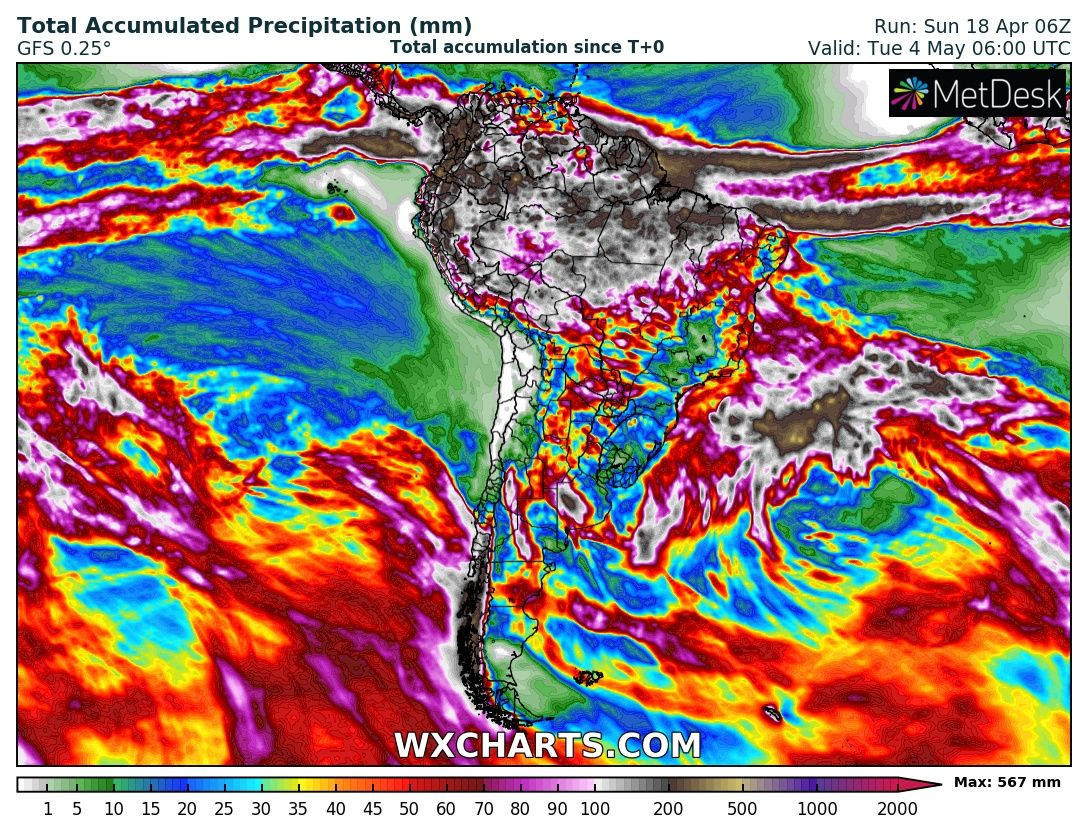 Read more: