USA: Historic latest snowfall in Kentucky, widespread temperature and snowfall records
Late frosts and snowfall from Canadian borders to Texas!
It´s reality in central USA in the middle of workweek, with many fallen temperature and snowfall records.
According to coolwx.com weather tool, daily temperature records were overcame across all Midwest from North Dakota to Texas.
From Wednesday´s minimum temperatures we should mention Cheyenne with -11,7°C, Casper with -10,6°C, North Platte with -8,9°C, Denver with -8,3°C, Rapid City with -7,8°C, Sioux Falls with -6,7°C, Indianapolis with -3,3°C, Amarillo with -2,2°C, Detroit and Minneapolis with -1,7°C, Oklahoma City with -1,7°C or Kansas City with 0,0°C (11 – 32°F).
Moreover, many regions including metropolitan cities such as Indianapolis, Detroit or Kansas City reported on Tuesday, 20. April daily snowfall records.
From Colorado, southern Rocky Mountains, 16 inches / 41 centimeters of snow is locally reported from populated regions.
Latest snowfall in history was reported from Paducah, Kentucky, as historic spring snowstorm crosses central eastern US.
Strong coldwave, which damages harvest is continue in its way into Southeast and Northeast and until Saturday, the next dose of Arctic air will shift above central USA from Canada.
Then, early next week, powerful coldwave for California and western USA is forecasted and it will spread above Rocky Mountains and Midwest quickly.
Meanwhile, in the middle of next workweek, Northeast and Great Lakes regions should see a big heatwave.
May 2021 should start with hot weather in eastern USA preliminary, but next cooldown is forecasted to come from the West in next May 2021 days.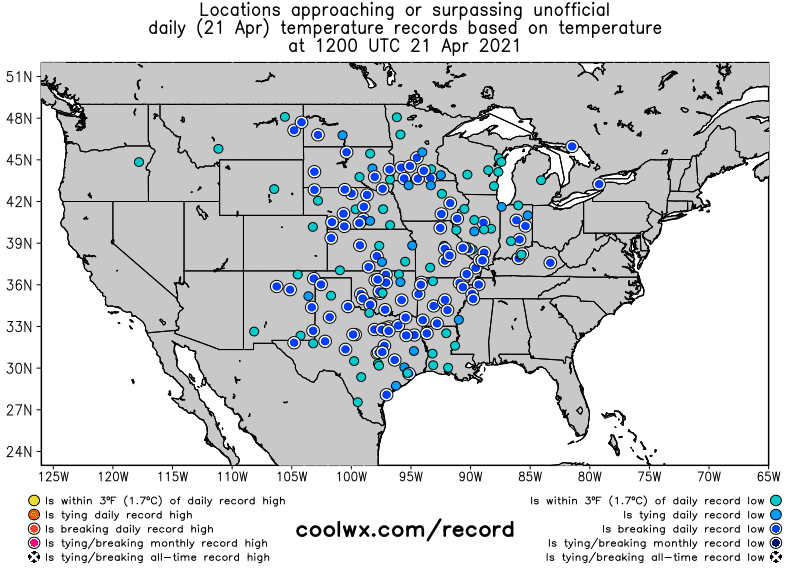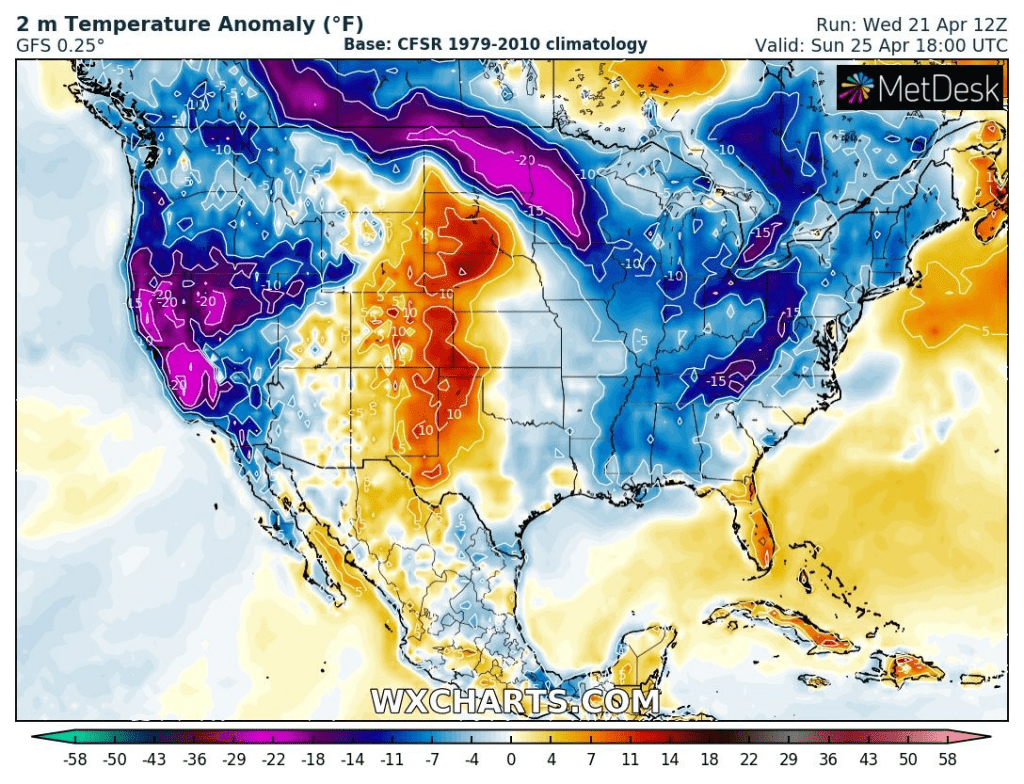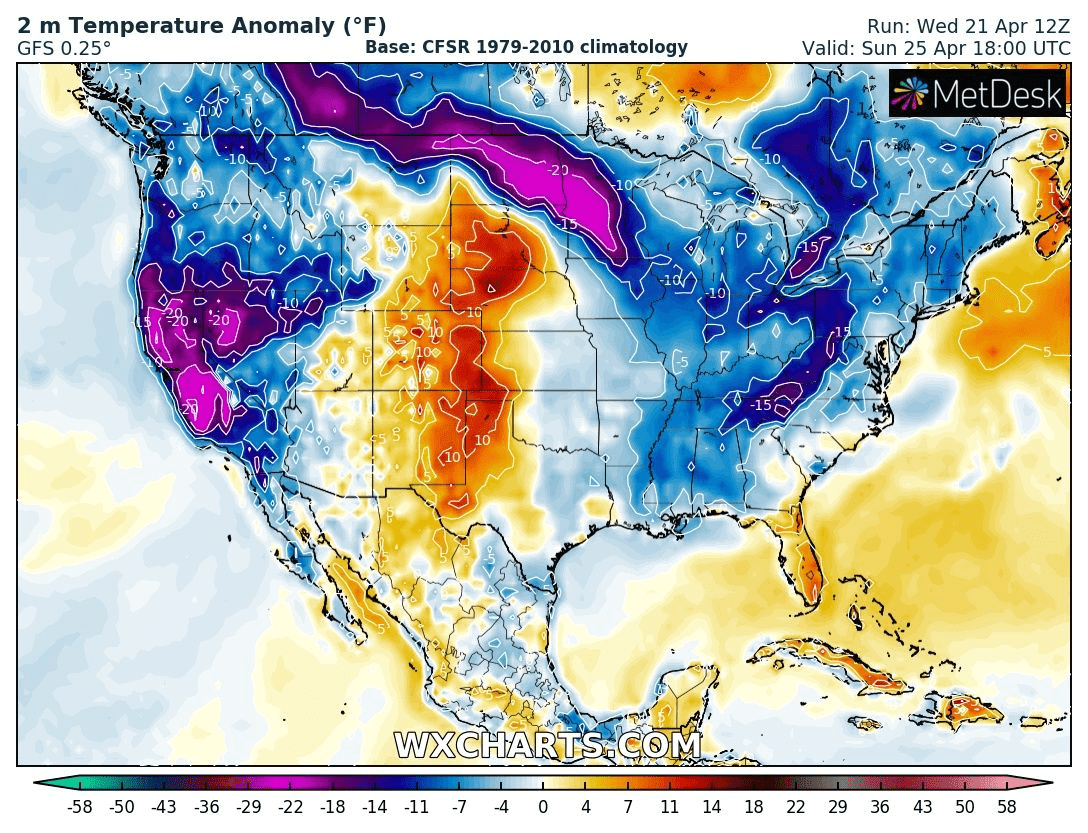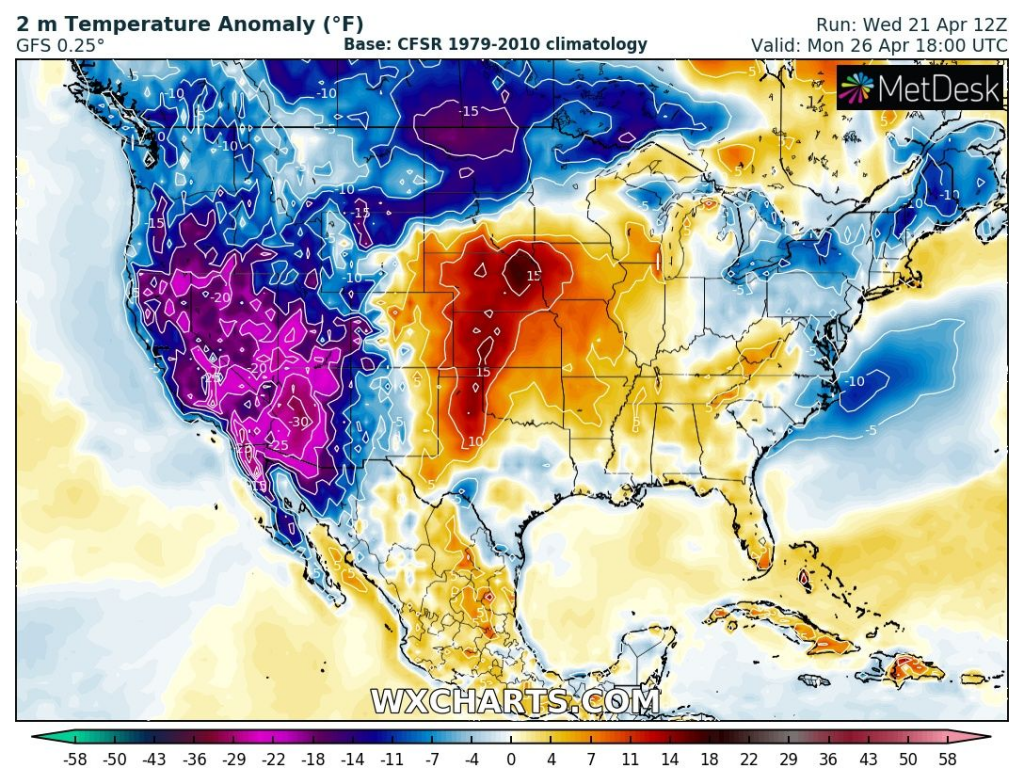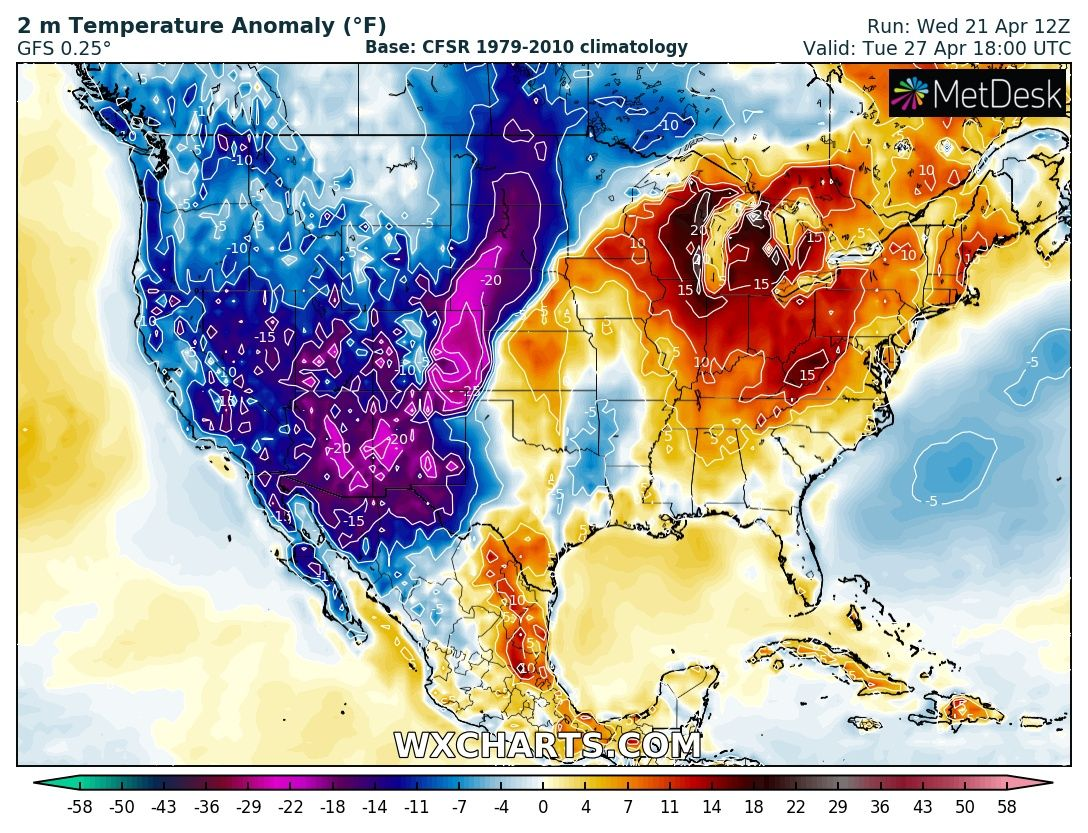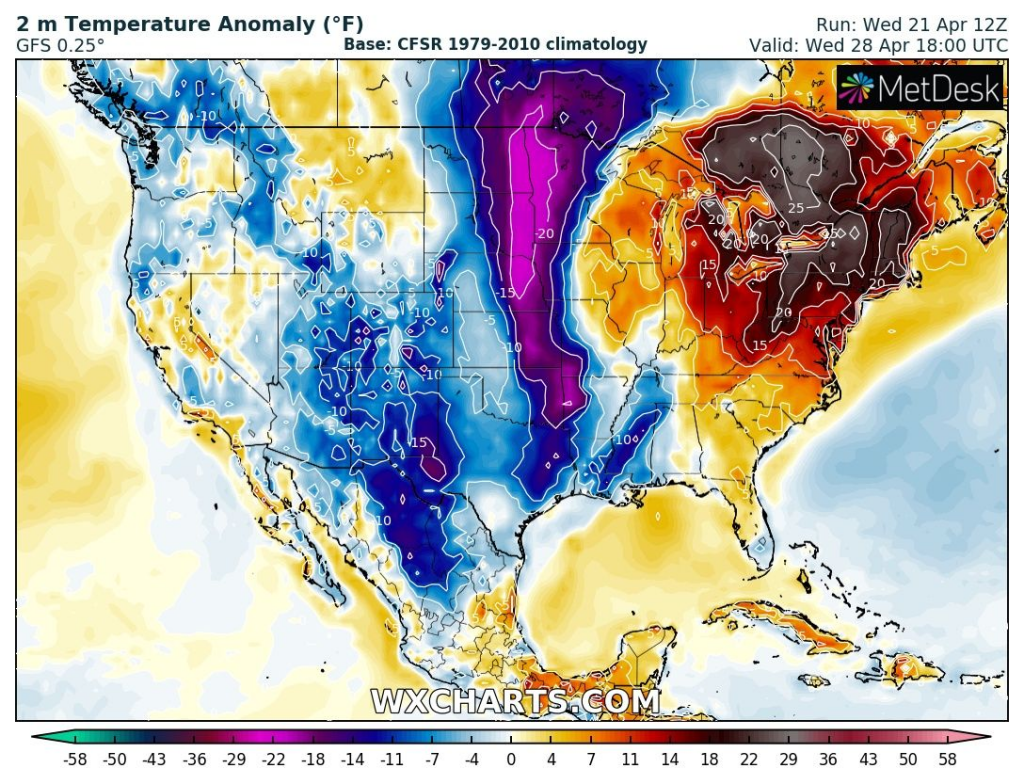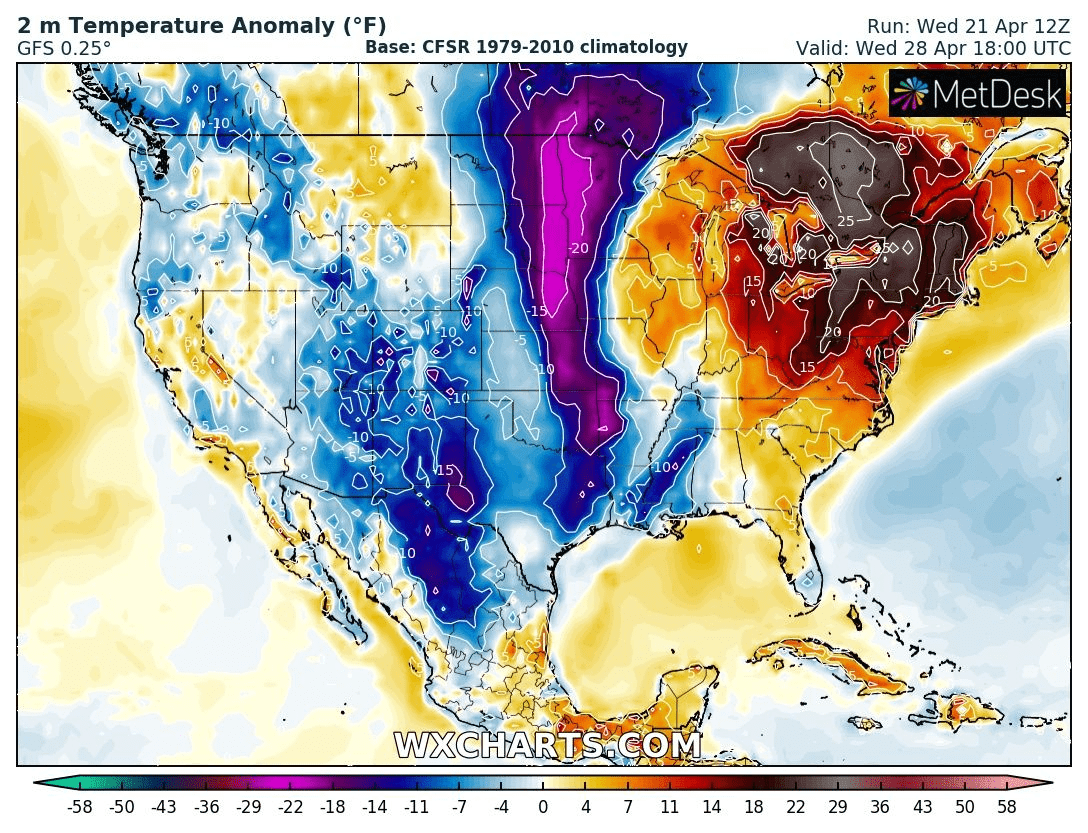 Read more: