Frost and ground frost forecast for Europe until 15. May 2021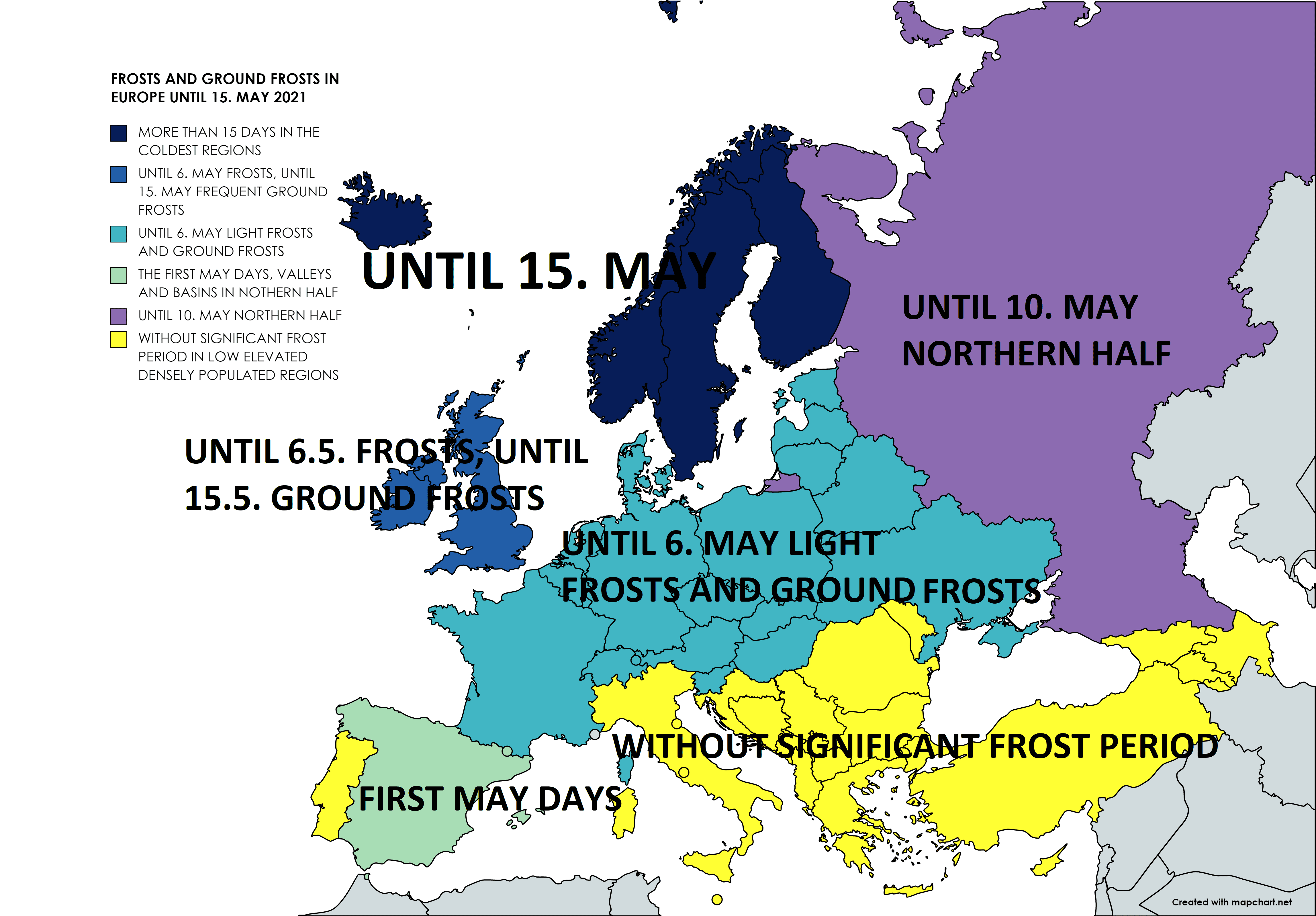 May 2021 is coming and before forecasted heatwaves /https://mkweather.com/may-brings-heatwaves-in-europe-estimates-of-national-maximum-temperatures-hot//, next rounds of severe, light or only ground frosts are waiting us in parts of Europe.
The strongest frosts are traditionally expected in Scandinavia – in northern regions temperatures should still drop below -20°C and frosts are in the coldest parts of Norway, Sweden and Finland appear during all outlook until 15. May 2021. Finland later will be warmer, without frosts, but Norway stays very cold all period. In southern Sweden and Finland are after 10. May 2021 possible very warm nights above +10°C.
In British Islands, strong frosts are expected minimally until 6. May 2021. In Scotland, temperatures should drop below -5°C, maybe up to -8°C in some mornings, in England it should be frequently below -2°C, rarely up to -5°C during the coldest nights. Then, until 15. May 2021, still ground frosts are possible in case of clear skies, mainly in Scotland.
In continental Europe, light frosts and widespread ground frosts are expected until 6. May 2021, then warmer period will bring only occasionally ground frosts in basins and valleys.
In northern Spain, only the first May 2021 days should bring frosts in basins and valleys.
In northern half of European Russia, frosts are expected until cca 10. May, then big heatwave is forecasted.
In Mediterranean, Balkan and Turkey, more significant frosts aren´t expected, maybe only ground frosts in basins and valleys should regionally appear.
Situation in the second half of May is for now uncovered, but its possible, that colder weather should persist in British Islands and Scandinavia according to ECMWF outputs for May 2021.
Shorter periods of ground frosts should appear in continental Europe, mainly in basins and valleys in the second half of May 2021, too – we will inform about their possibility on Mkweather.
Frosts in Europe until 15. May outlook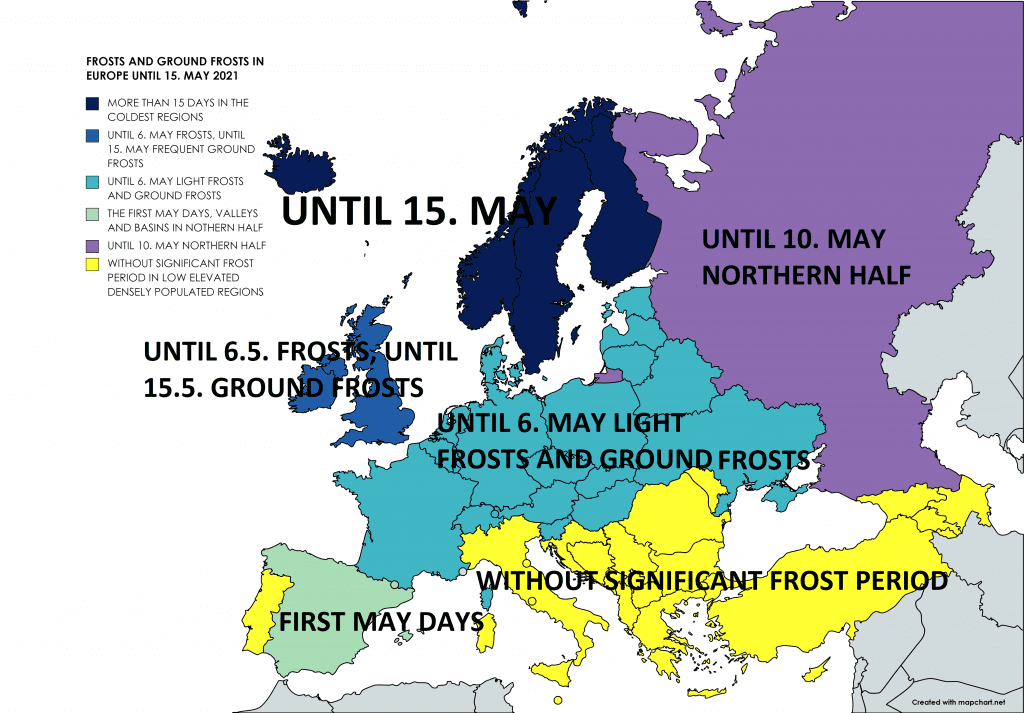 Read more: