Almost 90 million Americans under frost or freeze warnings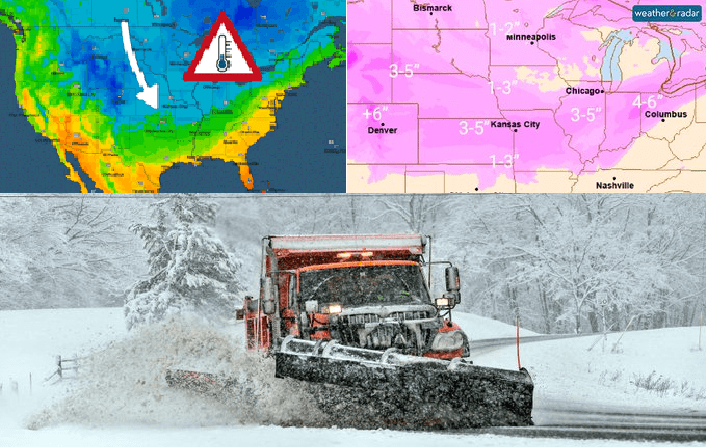 Nearly 90 million people in the USA are under a frost or freeze warnings in the middle of workweek.
As we forecasted in last article for the USA /https://mkweather.com/harvest-in-the-usa-in-danger-arctic-blast-is-bringing-late-snowfall-then-hits-severe-frosts//, central parts of the country already hit severe frosts and eastern parts of the USA for extremely cold weather are only waiting.
On Tuesday, 20. April, daily temperature records were overcame according to coolwx.com weather tool in parts of Rocky Mountains, western Midwest and northern Texas and Arctic air is continue after cold front to shift above East and Southeast.
E.g. in Casper, -12,2°C, in Cheyenne -11,7°C, in Denver -9,4°C, in Rapid City -7,2°C, or in Amarillo -1,7°C was measured.
Parts of Central USA were therefore on Tuesday colder than Alaska, where temperatures up to +23,9°C (Klawock) were in last days observed.
Mainly on East Coast, severe storms are gradually expected.
Frosts should hit mainly northern parts of eastern USA in next days and in belt trough Midwest and Northeast, snowfall is even expected.
Severe frosts should destroy harvest mainly in Cornbelt region, but too in more southern areas.
In southern states, damaging ground frosts should be problematic, too.
Late-spring cold blast is arriving into the USA after extremely warm weather in the first half of the month and after extreme cold April 2021 (so far) in Europe /https://mkweather.com/england-april-is-colder-as-march-the-coldest-since-1922/; https://mkweather.com/germany-suffers-the-coldest-april-since-1917-extreme//.
More of returning cold blasts such as usual across Northern Hemisphere is very strongly associated with ongoing La nina /https://mkweather.com/march-2021-as-the-2nd-month-below-temperature-average-on-the-earth-for-last-7-years//.
Despite of cold effects of La nina to weather in winter half of the year, hot and on the West dry, on the East stormy Summer 2021 is for North America forecasted /https://mkweather.com/summer-2021-forecast-for-north-america-hot-stormy-east-and-dry-west//.
Thanks to La nina, however, the next powerful Hurricane and Tornado season 2021 is expected /https://mkweather.com/hurricane-and-tornado-season-2021-in-the-usa-above-average-expected-thanks-to-la-nina-forecast//.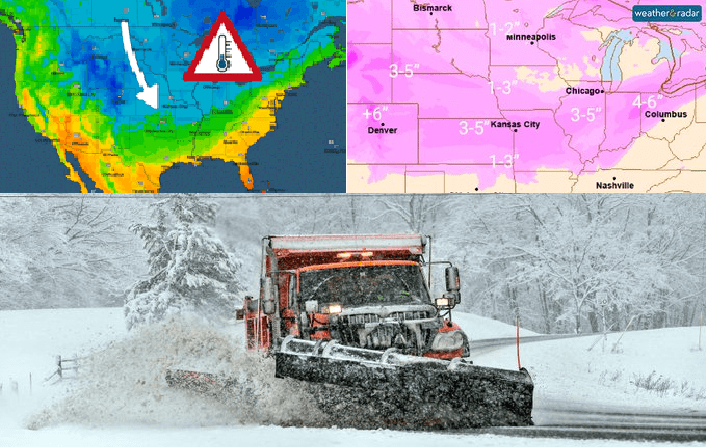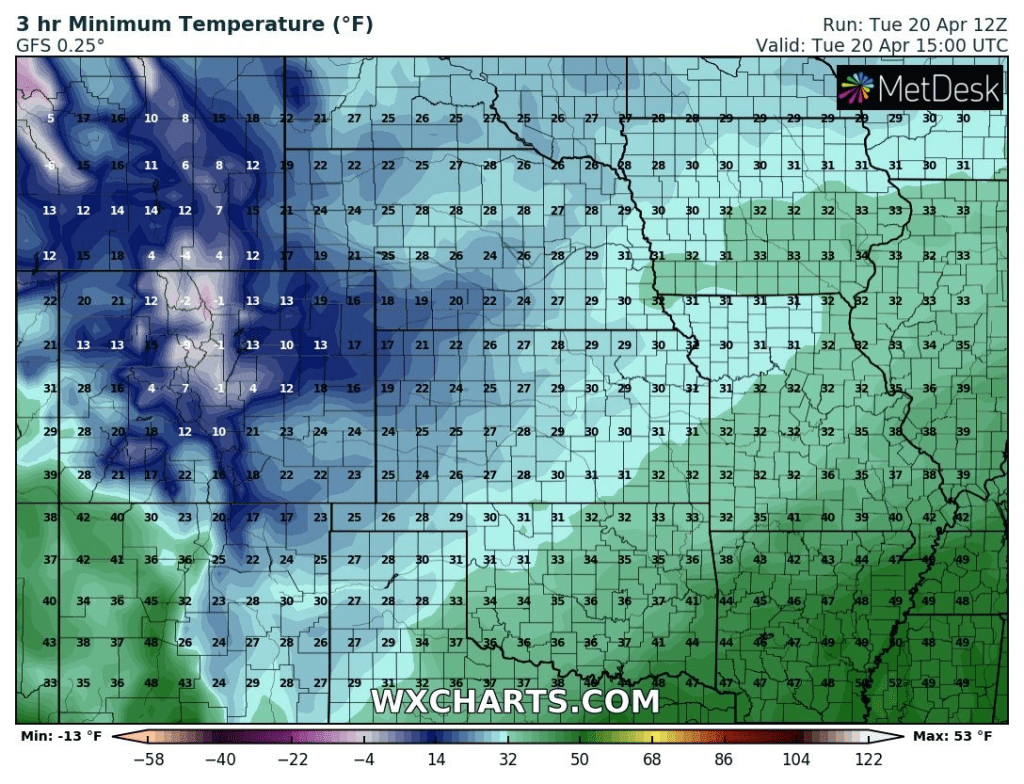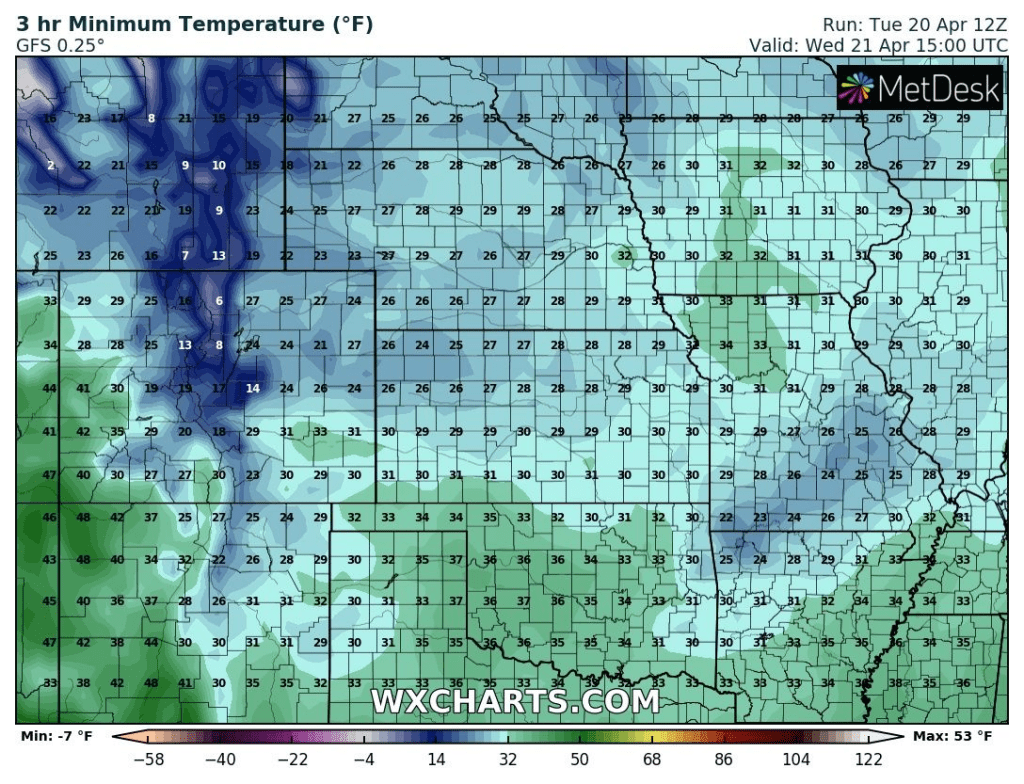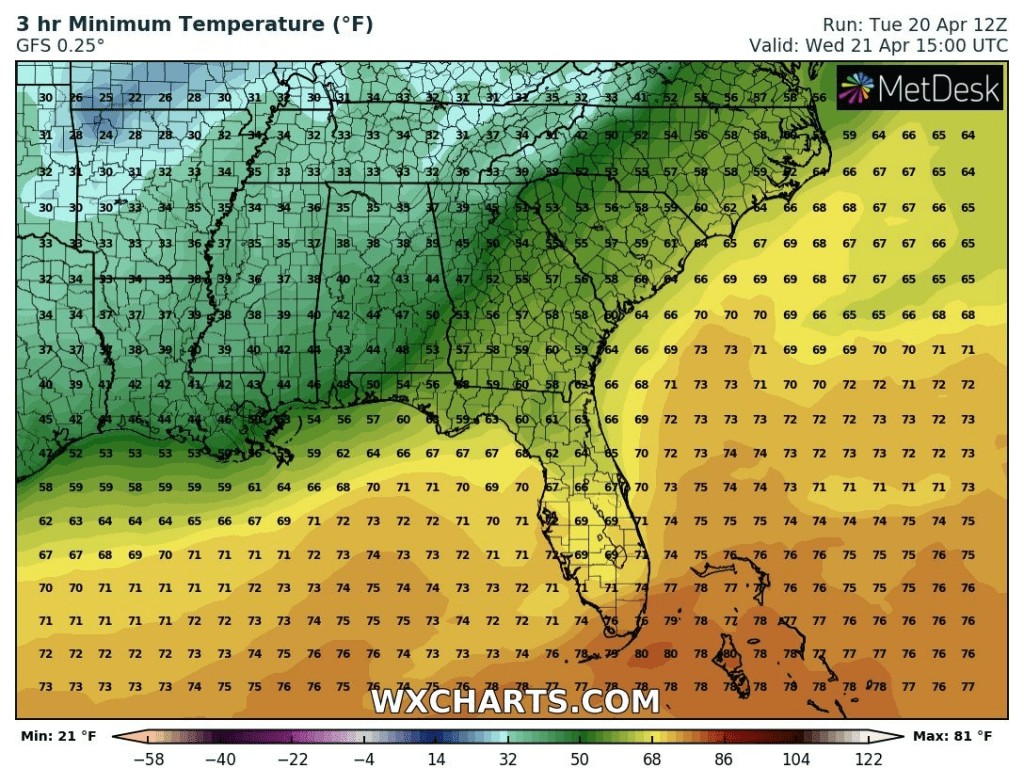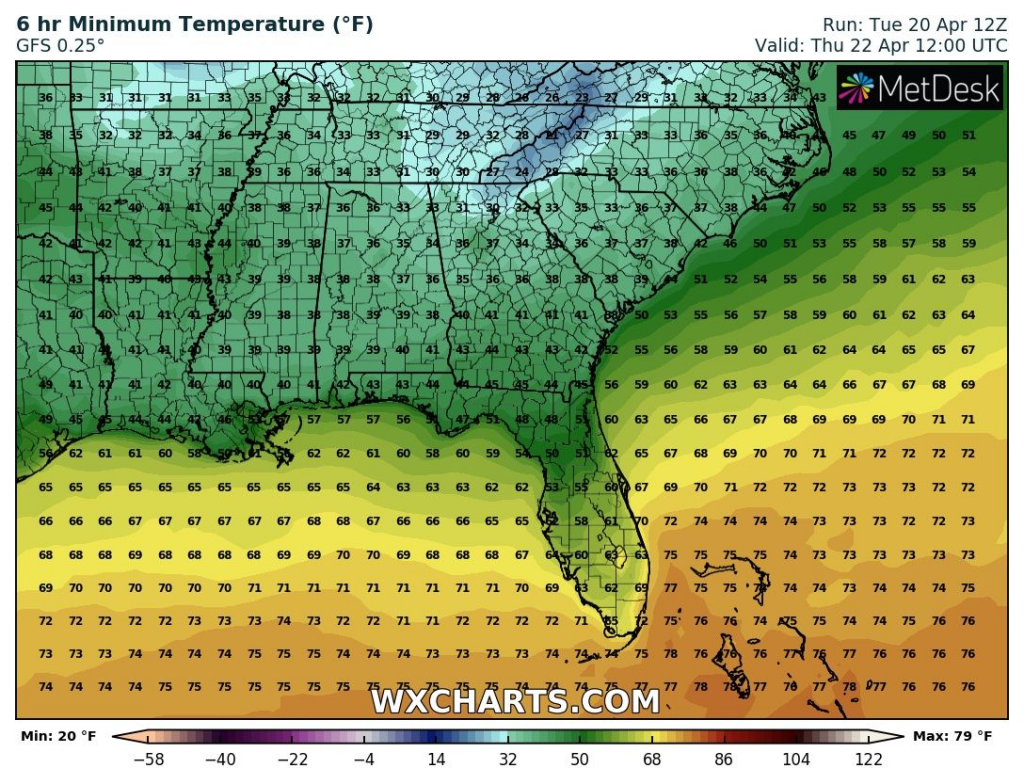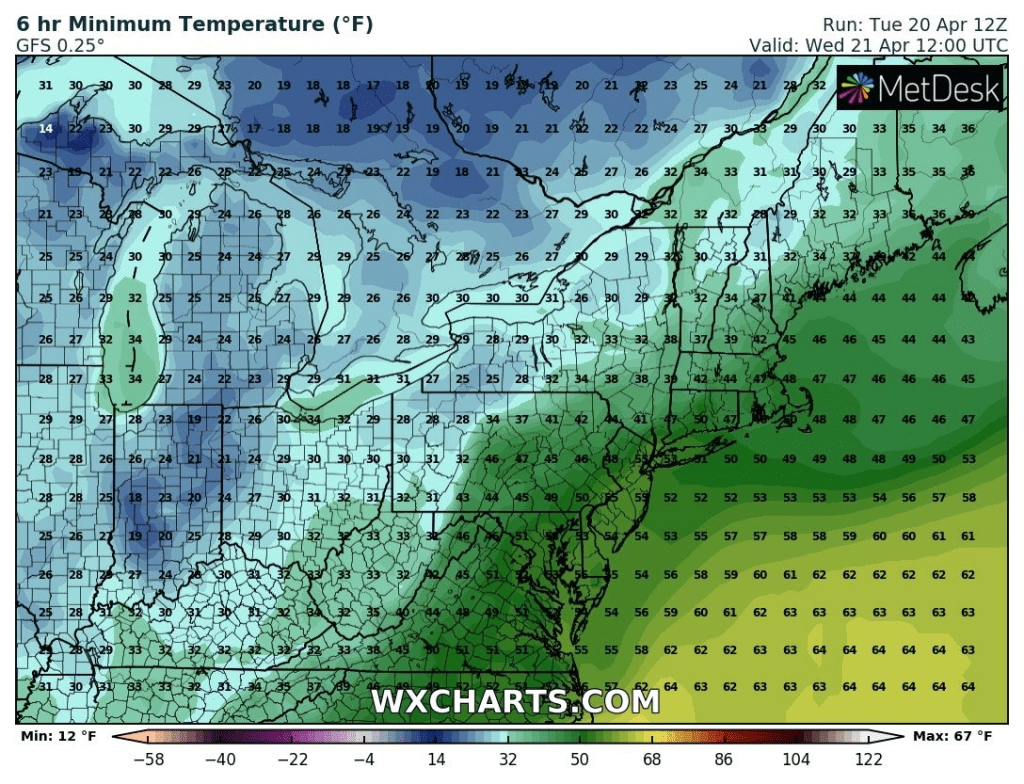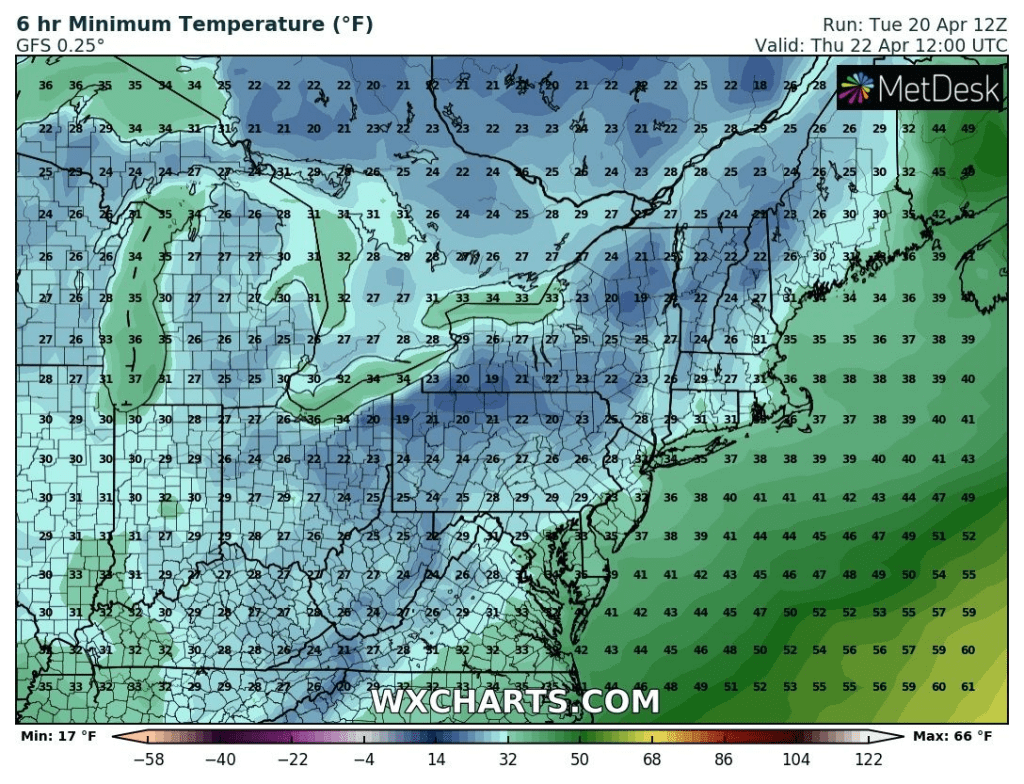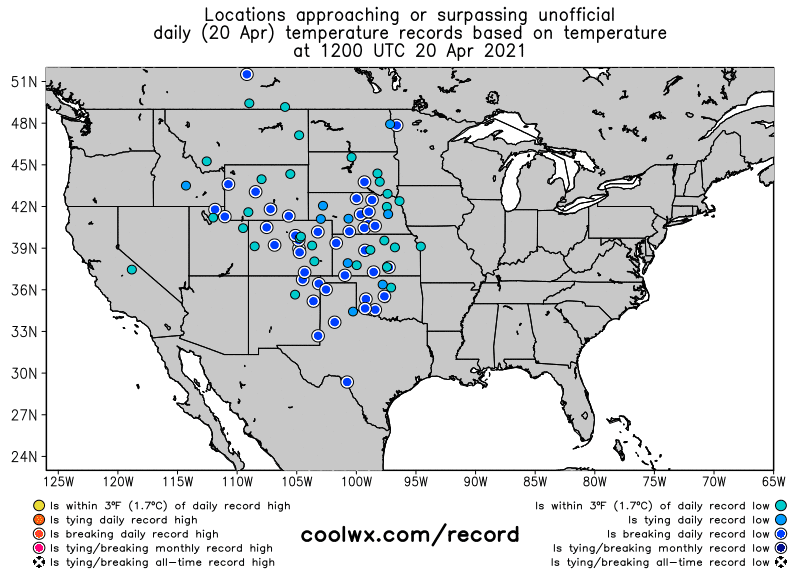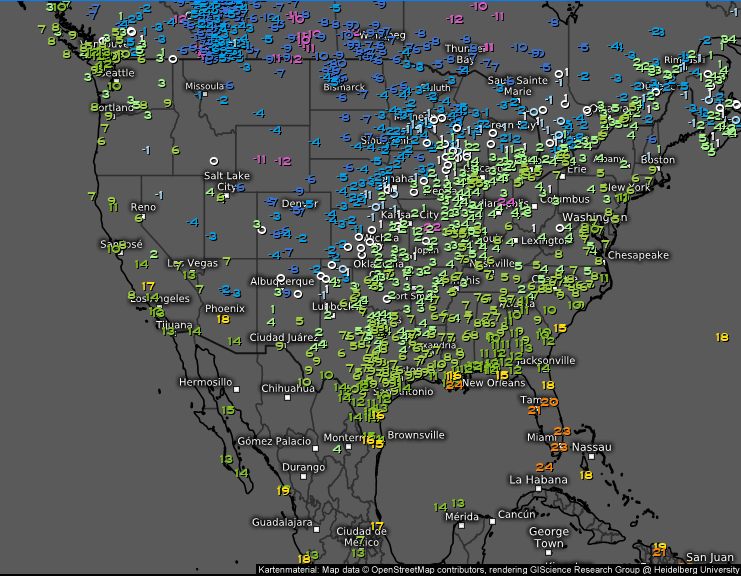 Read more: