The next round of frosts between 22.-27. April, hope for summer in early May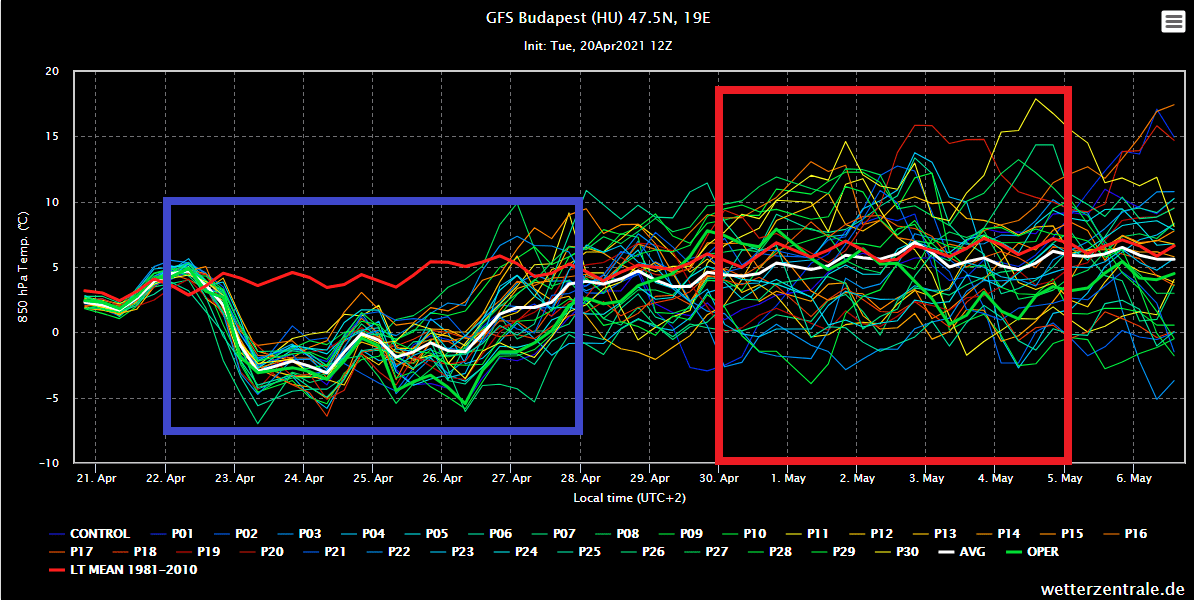 Earlier forecasts about possible +30°C in Central Europe are staying in the game, because main run of GFS expects colder weather such as many runs /https://mkweather.com/gfs-predicts-30c-for-central-europe-during-the-first-days-of-may-heatwave-should-hit-italy-balkan-and-eastern-europe-too//, but warm weather should according to the newest forecasts hit Europe in traditional direction from southwest, including western Europe and before this warming, the last round of late frosts is prepared for the British Islands and continental Europe.
Difference between 2 relatively different periods is evident from ensemble forecasts for European cities (Budapest was selected in this article, the next ensembles you will find here: https://www.wetterzentrale.de/de/show_diagrams.php?model=gfs&var=2&lid=ENS&h=0).
The next dose of cold Arctic air from Thursday to Tuesday, 22.-27. April will bring cold mornings 0/-5°C, rarely up to -8°C in parts of Europe. -10°C isn´t very rarely excluded, but not in densely populated areas.
Ensemble expect peak of very warm weather, with temperatures +25/+28°C in Central Europe already in the first May 2021 days, but main run (last outputs below) forecasts, that the warmest weather will come later, around 5. May (and only up to +26°C) 2021.
After a month of extremely cold weather, with possible coldest April in parts of Europe approximately in last 100 years /https://mkweather.com/germany-suffers-the-coldest-april-since-1917-extreme/; https://mkweather.com/england-april-is-colder-as-march-the-coldest-since-1922// therefore we see a big hope for summer weather (above +25°C) in many parts of Europe already at the start of May 2021.
However, it is possible, that powerful La nina /https://mkweather.com/march-2021-as-the-2nd-month-below-temperature-average-on-the-earth-for-last-7-years// will show us its strength in May and June 2021, during Central-European monsoon time, yet.
Gradually, however, very hot Summer 2021 in Europe is forecasted, with possibility of record heatwaves and drought /https://mkweather.com/deadly-heatwaves-in-europe-soon//. La nina has stronger impact on weather in mid-latitudes in Northern Hemisphere in winter months such as during summer.
Infographics: wetterzentrale.de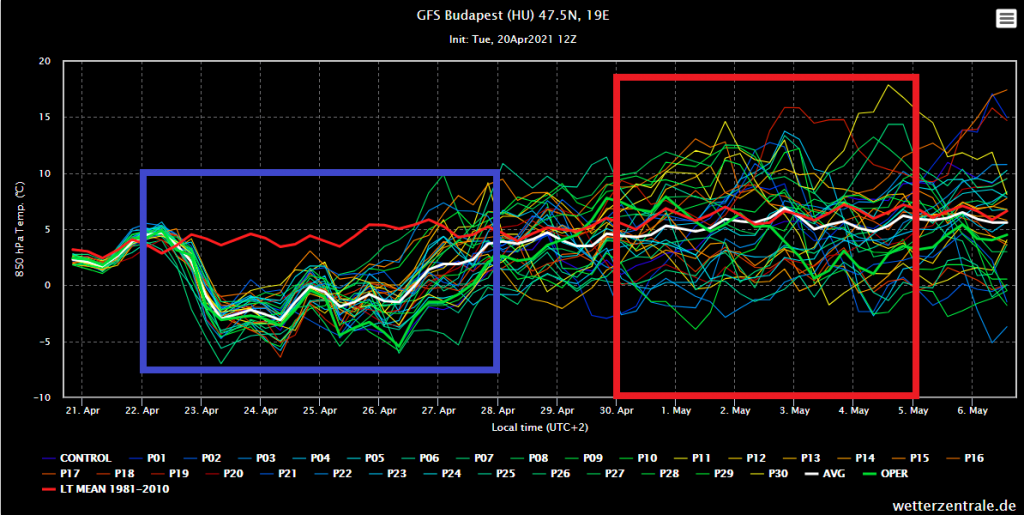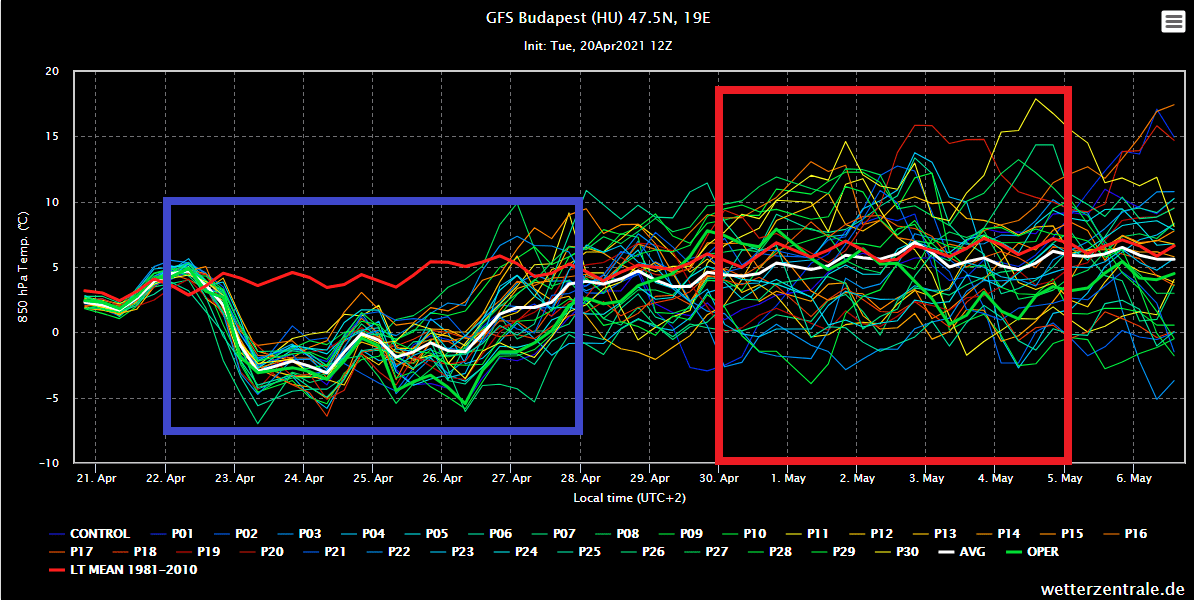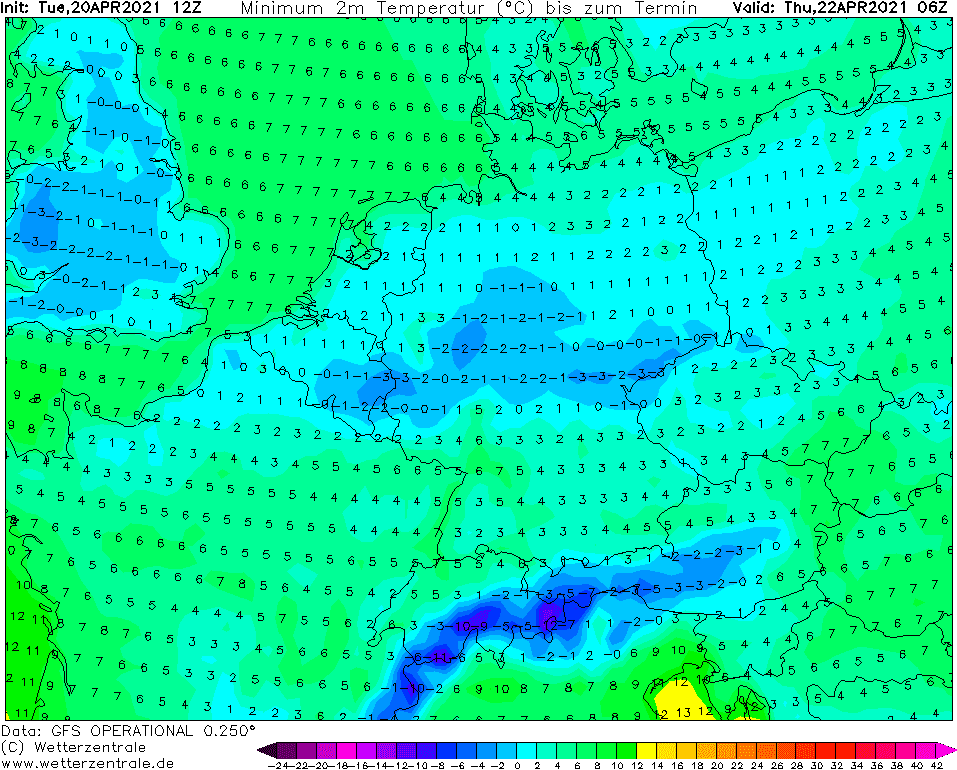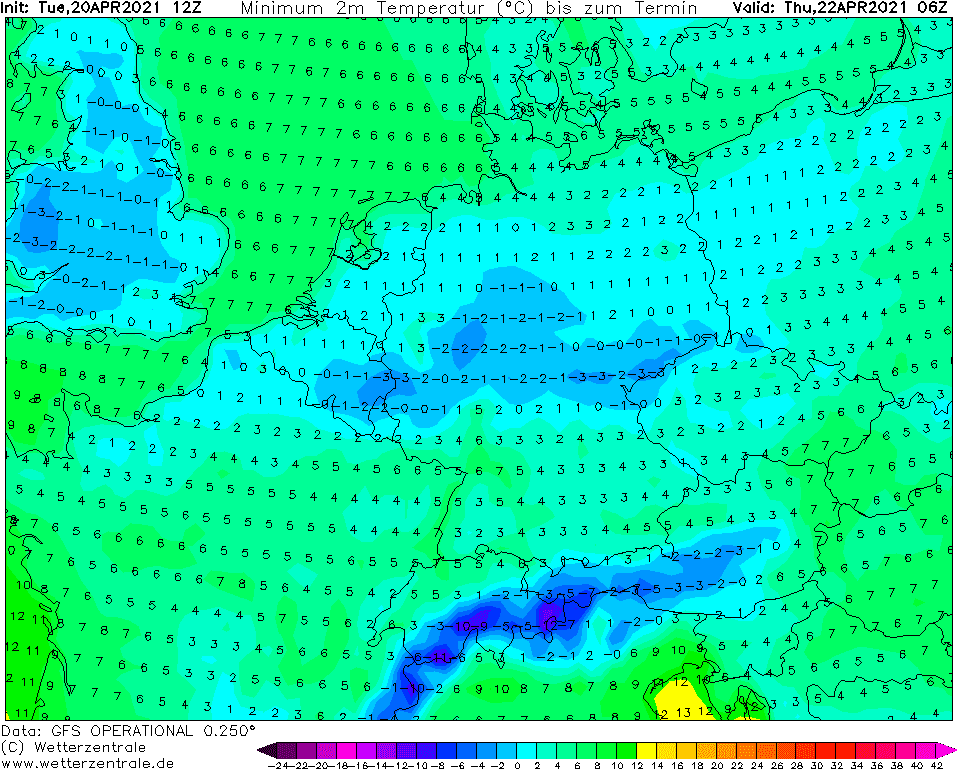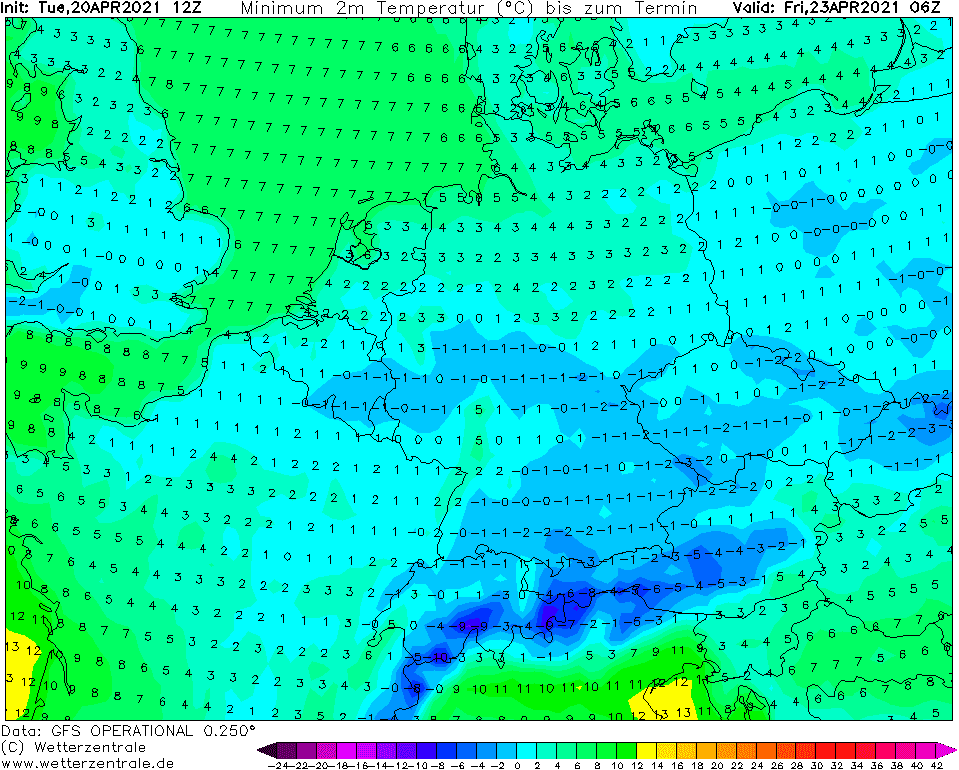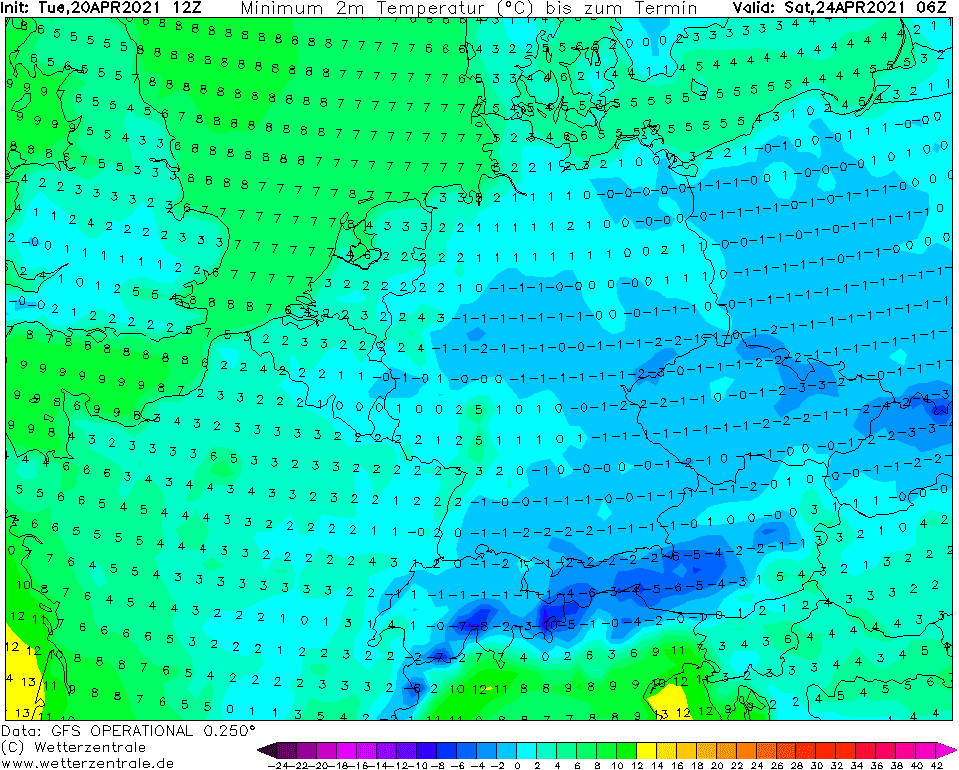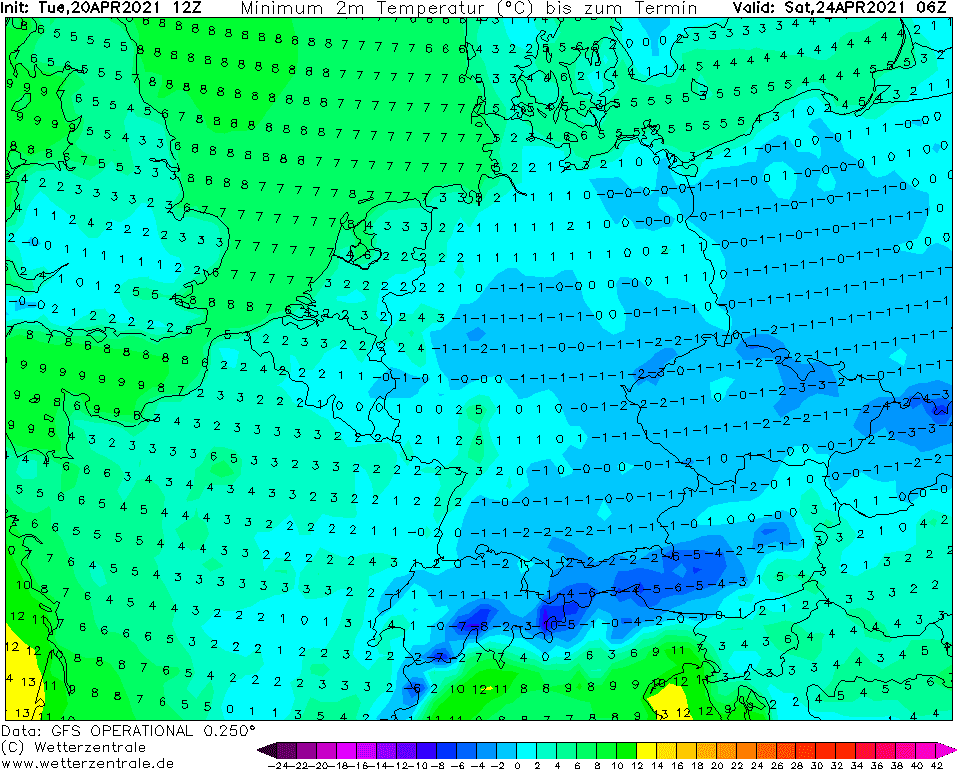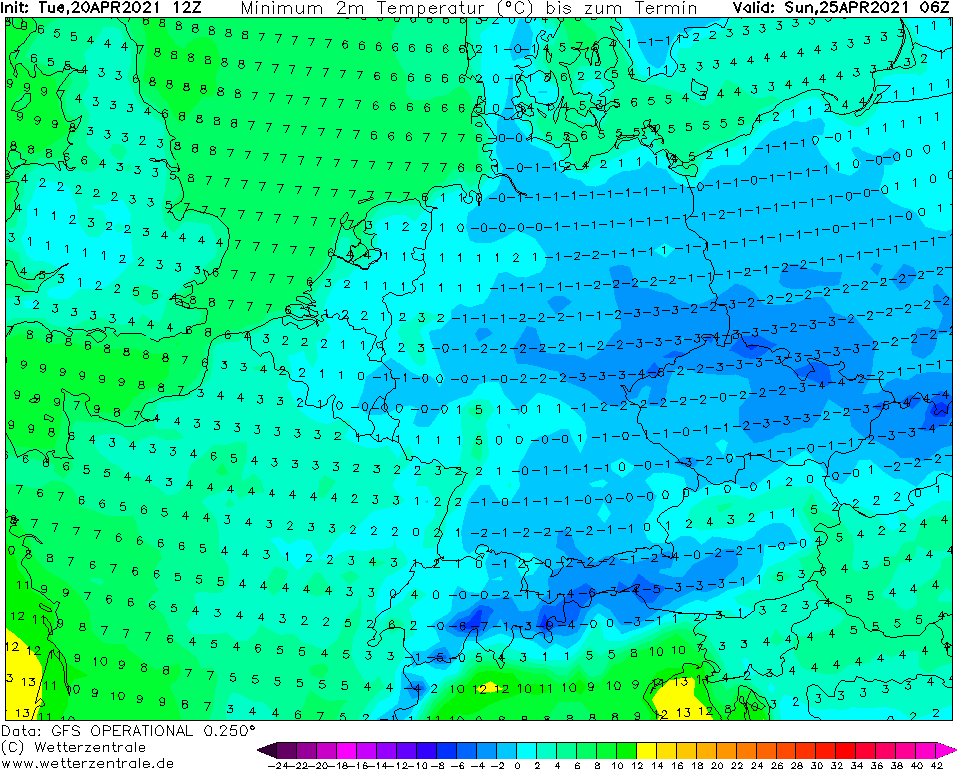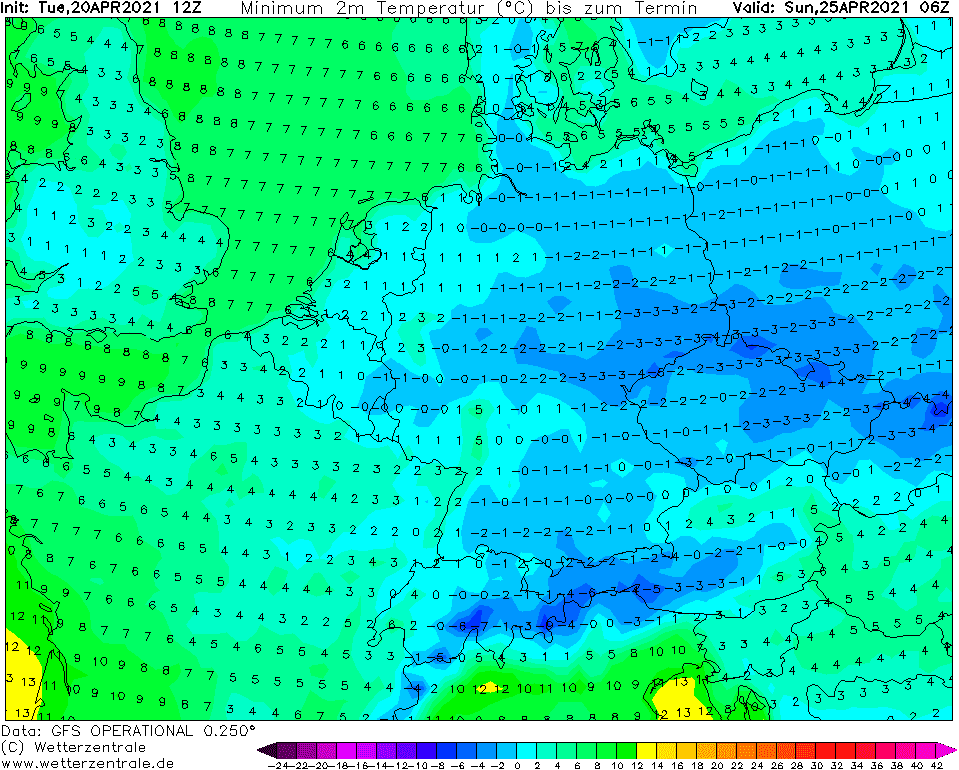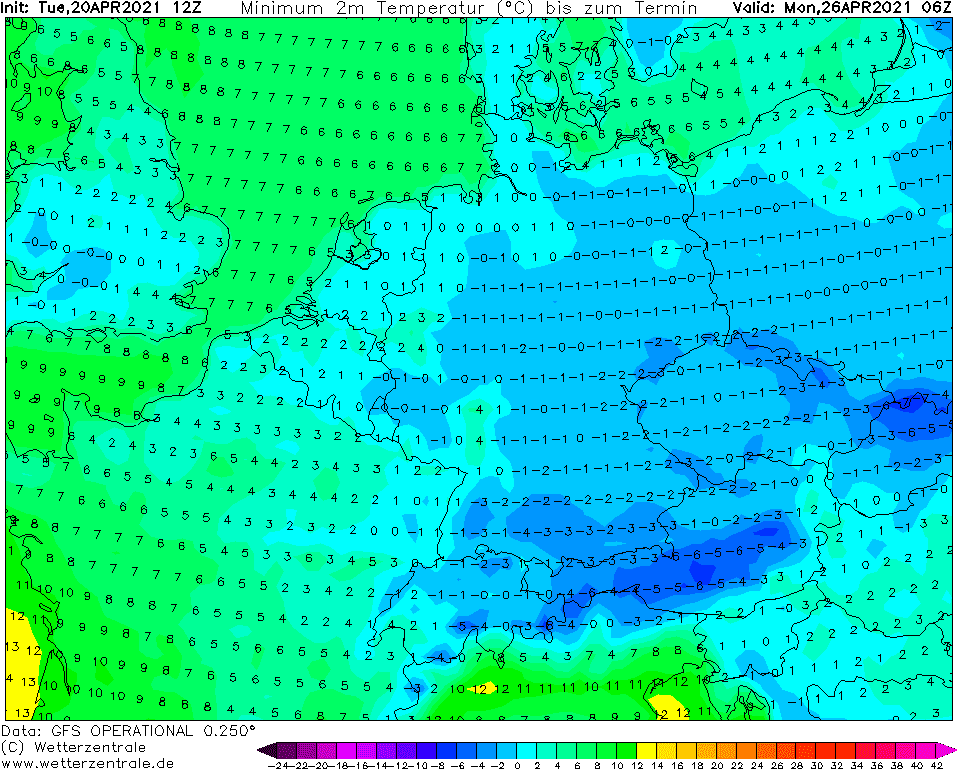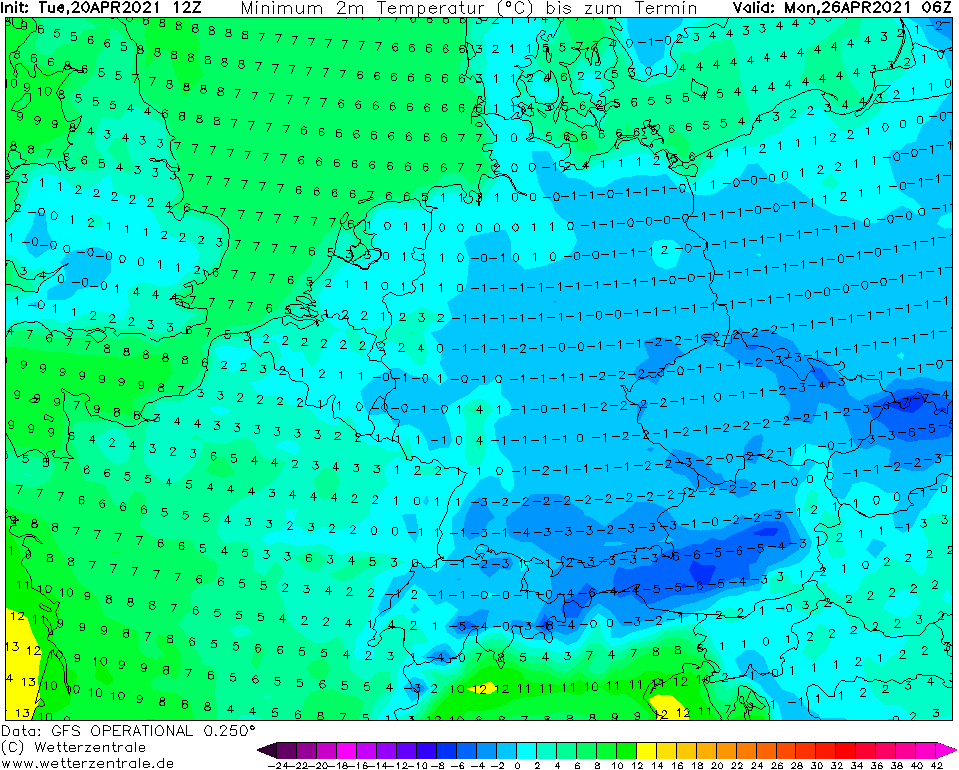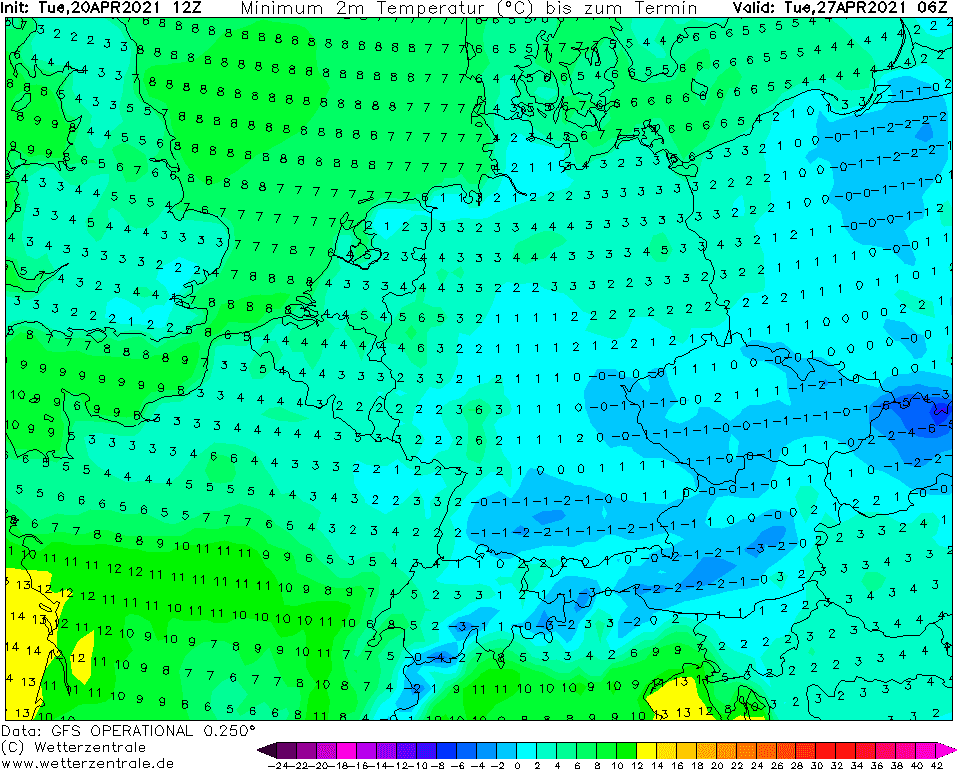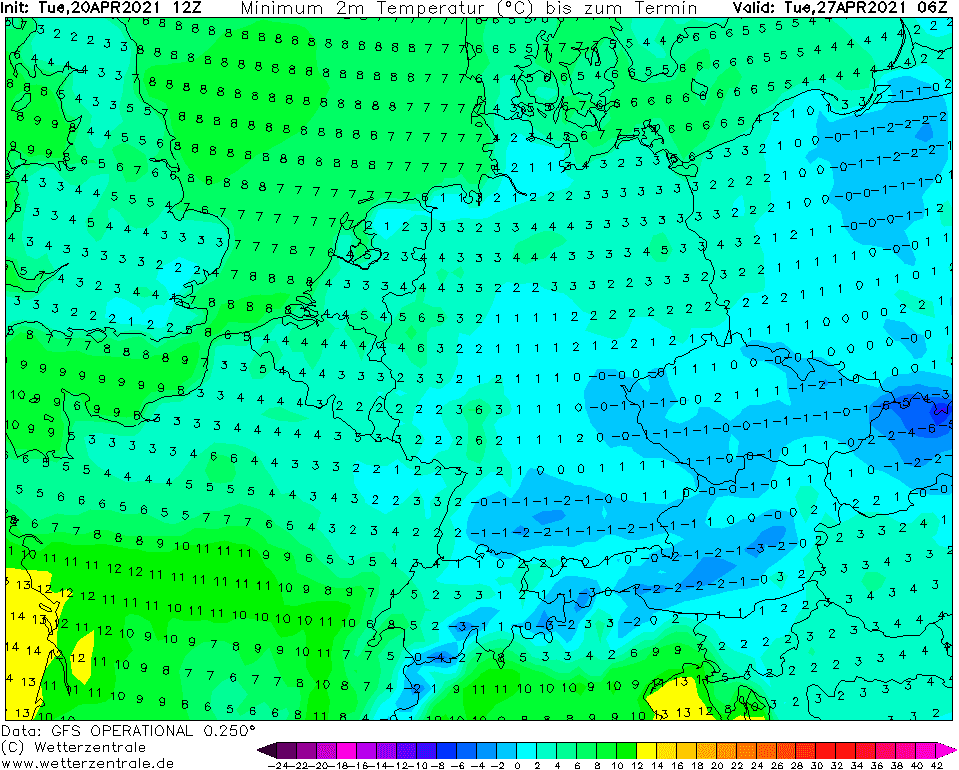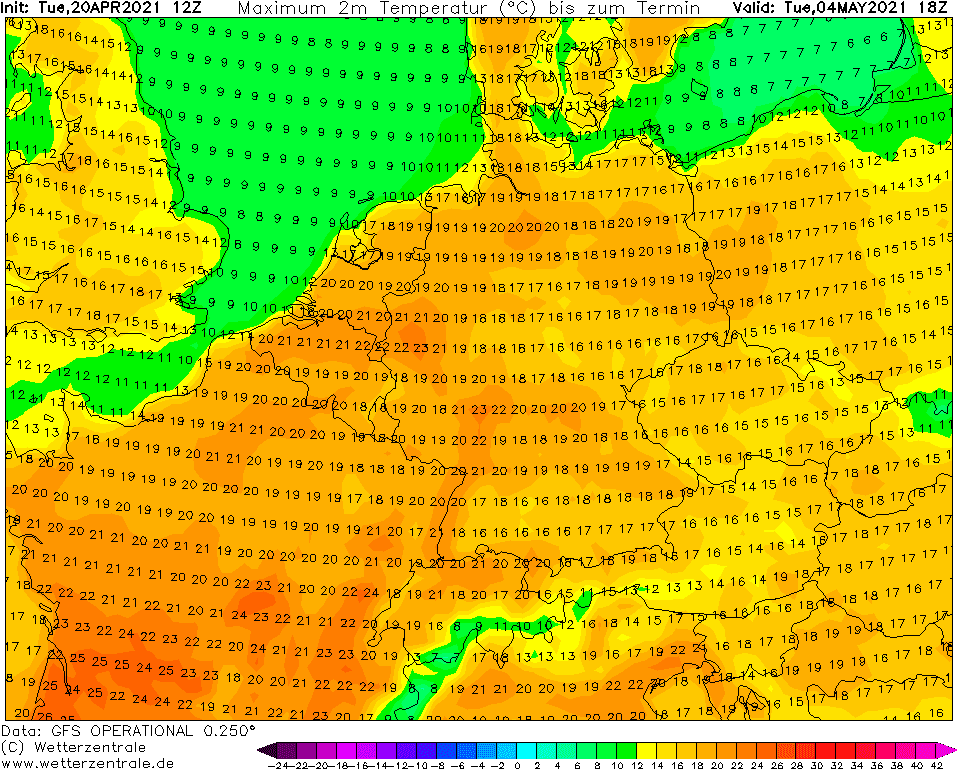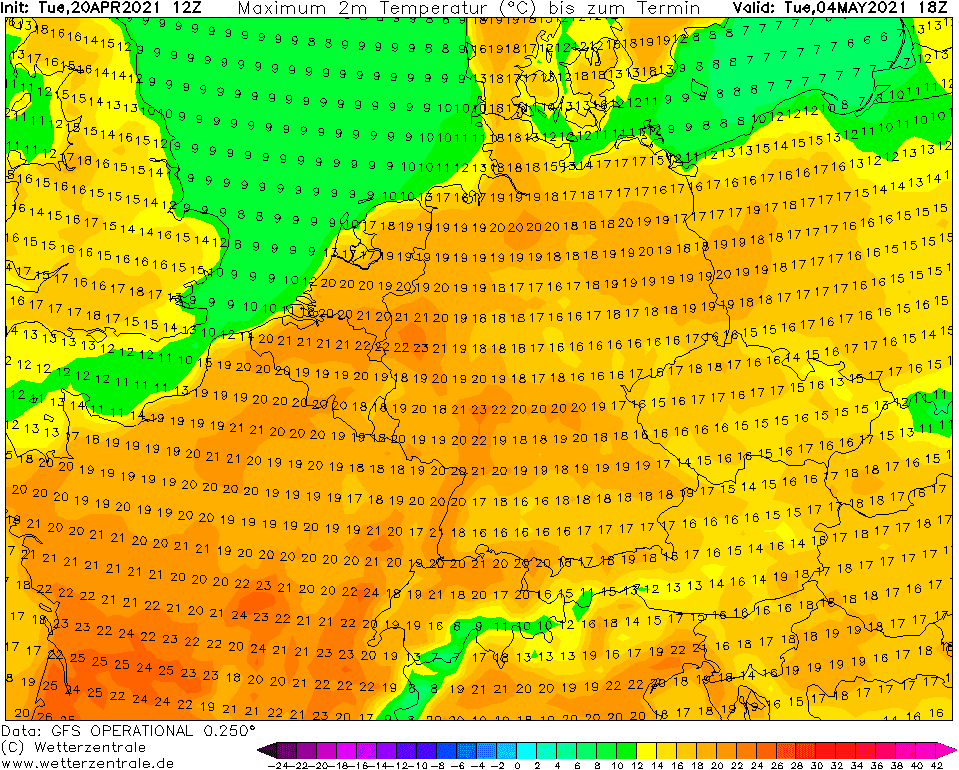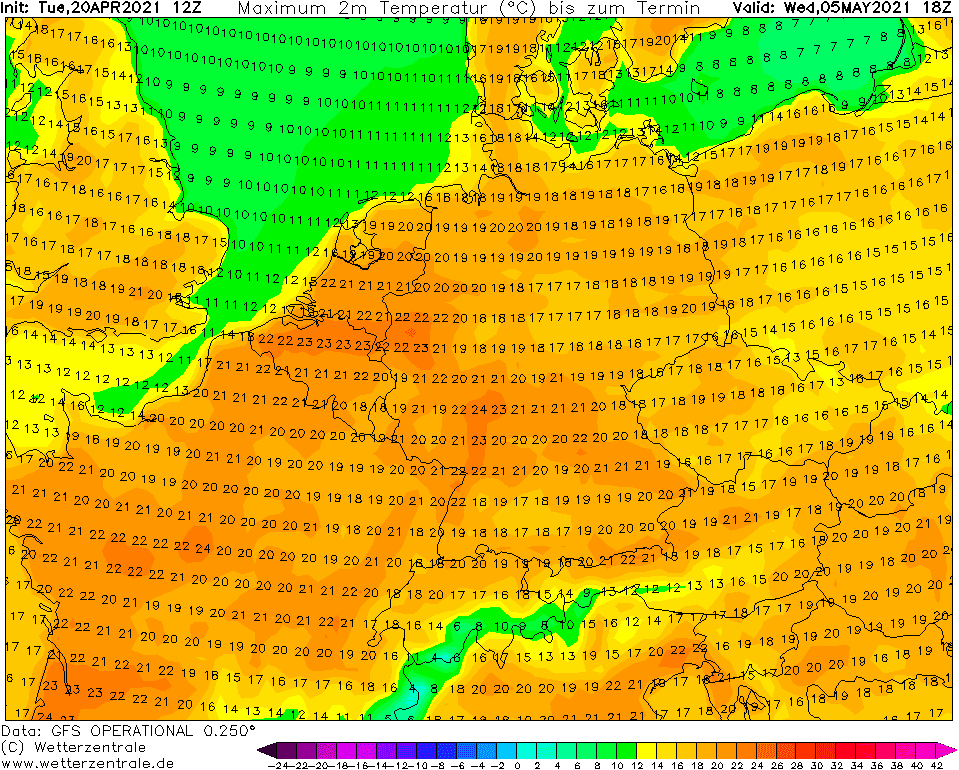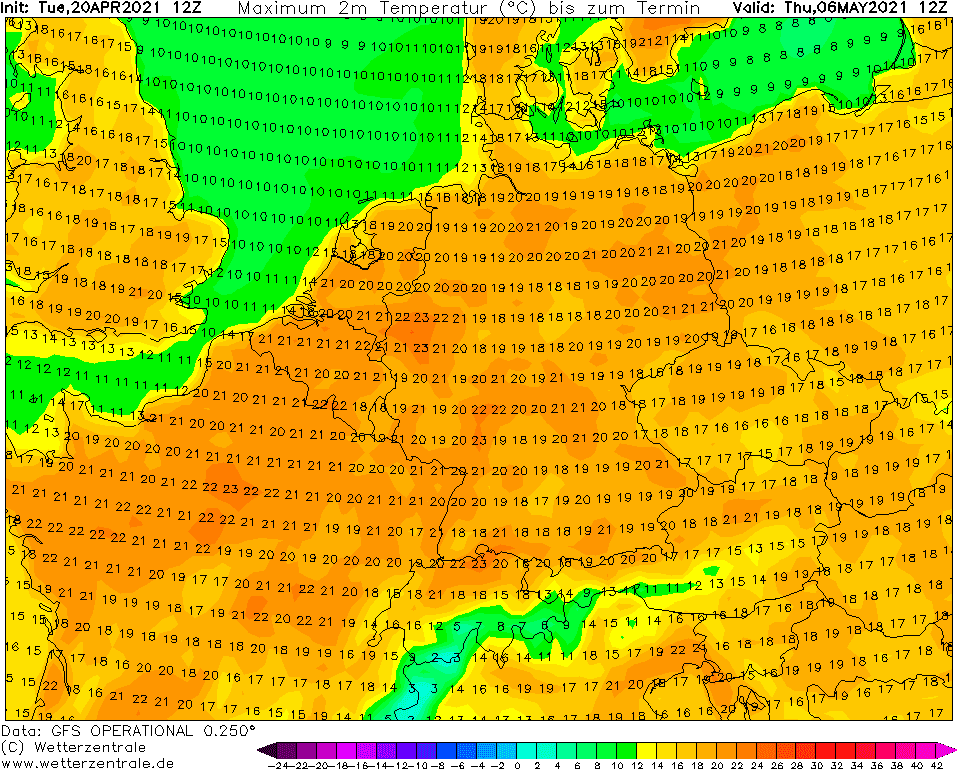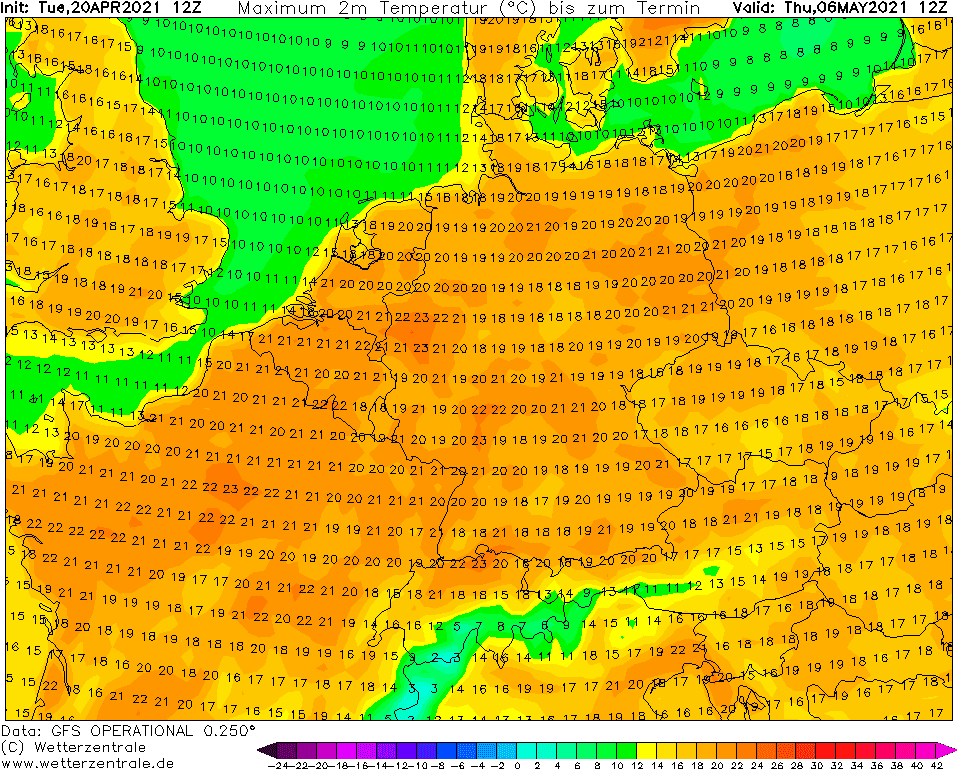 Read more: