Myanmar +44,8°C, regional all-time records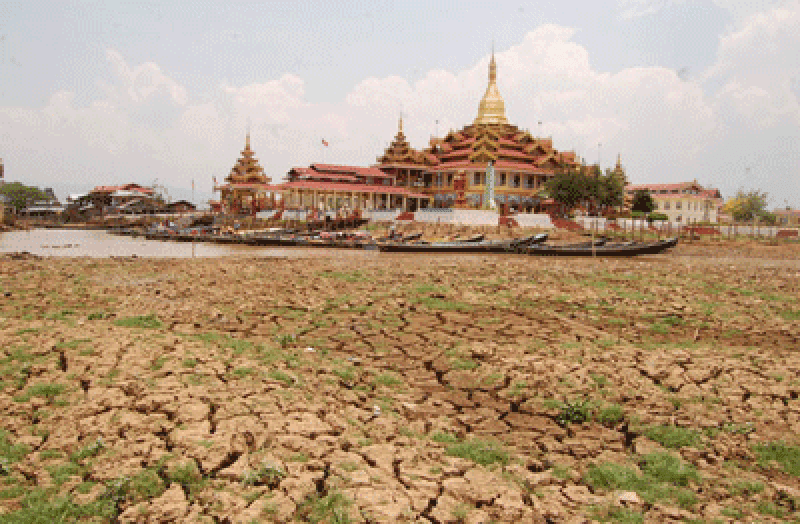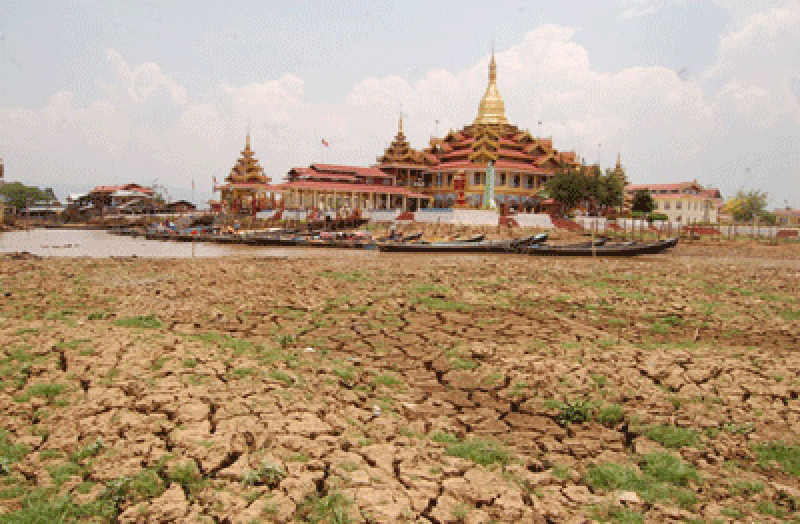 In March 2021, severe drought hit southern parts of Southeastern Asia and River Mekong reached extremely low levels /https://mkweather.com/severe-drought-in-thailand-mekong-with-critical-levels-only-around-1-meter/; https://mkweather.com/thailand-still-with-severe-drought-424c-a-new-march-record-measured//.
In April 2021, storm systems from the south, and the first cyclones and typhoons of the season appeared in the region /https://mkweather.com/tropical-system-90b-invest-hits-myanmar-and-thailand/; https://mkweather.com/the-strongest-april-typhoon-in-history-supertyphoon-surigae-category-5-winds-315-km-h-devastated-palau/; https://mkweather.com/supertyphoon-surigae-category-5-hits-philippines//.
Drought has shifted in April to northern parts of Southeastern Asia, mainly northern Myanmar, where currently, around 20.-25. April, +45°C temperatures and regional all-time temperature records were measured.
Extremely hot is all tropical climate zone from Sahara to Thailand and too in Mexico.
In Chauk, Myanmar, last 5 days (19.-24. April 2021), maximum temepratures reached +44,8°C / +44,8°C / +44,4°C / +43,6°C and +44,0°C.
Putao, Kachin State, northern Myanmar recorded +39,0°C, what is a new all-time high temperature for the city.
Yuanjiang in neighboring China reported +41,7°C and hot supertropical summer already started in southernmost parts of China, too.
Mae Hong Son, Thailand ,+41,2°C during last 5 days reported, but in March, during severe drought, Thailand reported +42,4°C, a new all-time March record.
Hot weather in last week hit thanks to Supertyphoon Surigae Japan and Korea /https://mkweather.com/superyphoon-surigae-and-its-surprise-for-korea-and-japan-tropical-temperatures//. All after the earliest cherry blossom in all-time history /https://mkweather.com/japans-cherry-blossom-earliest-peak-since-812//.
In May 2021, the probability of cyclone is higher over the Bay of Bengal than the Arabian Sea. These storms normally go for Myanmar and Bangladesh, therefore extremely hot period should be interrupted in next month.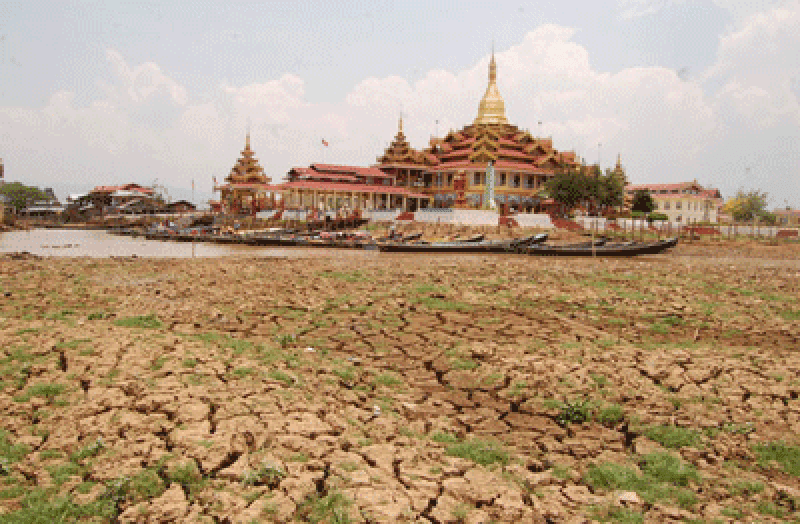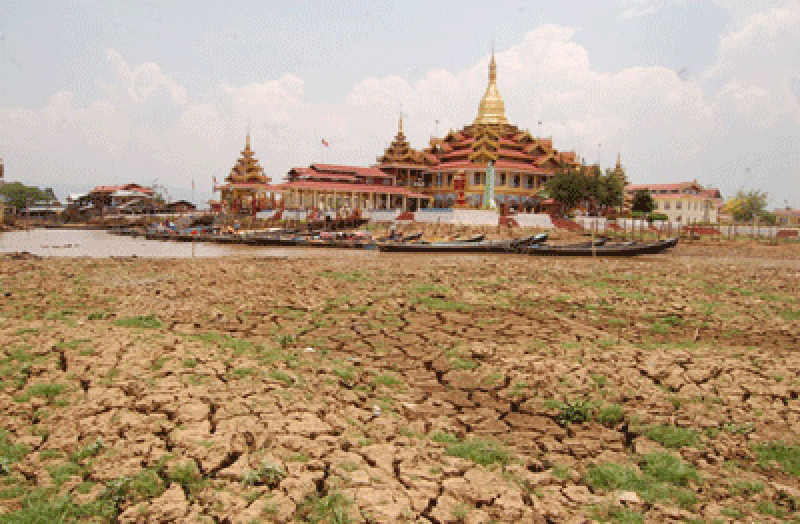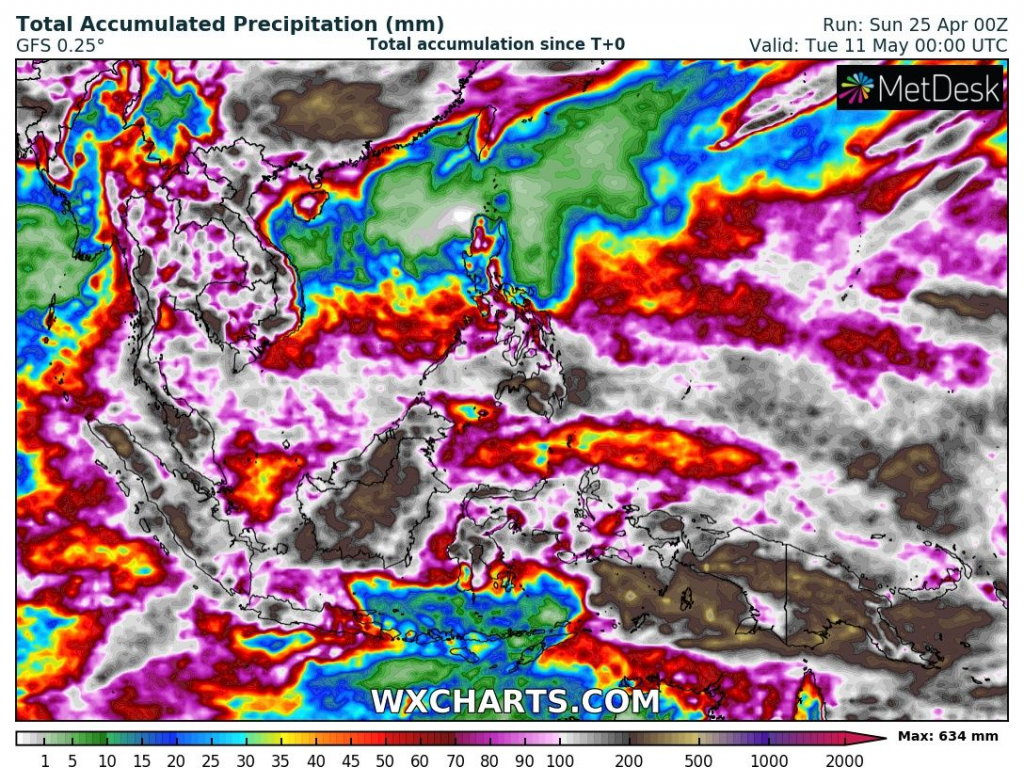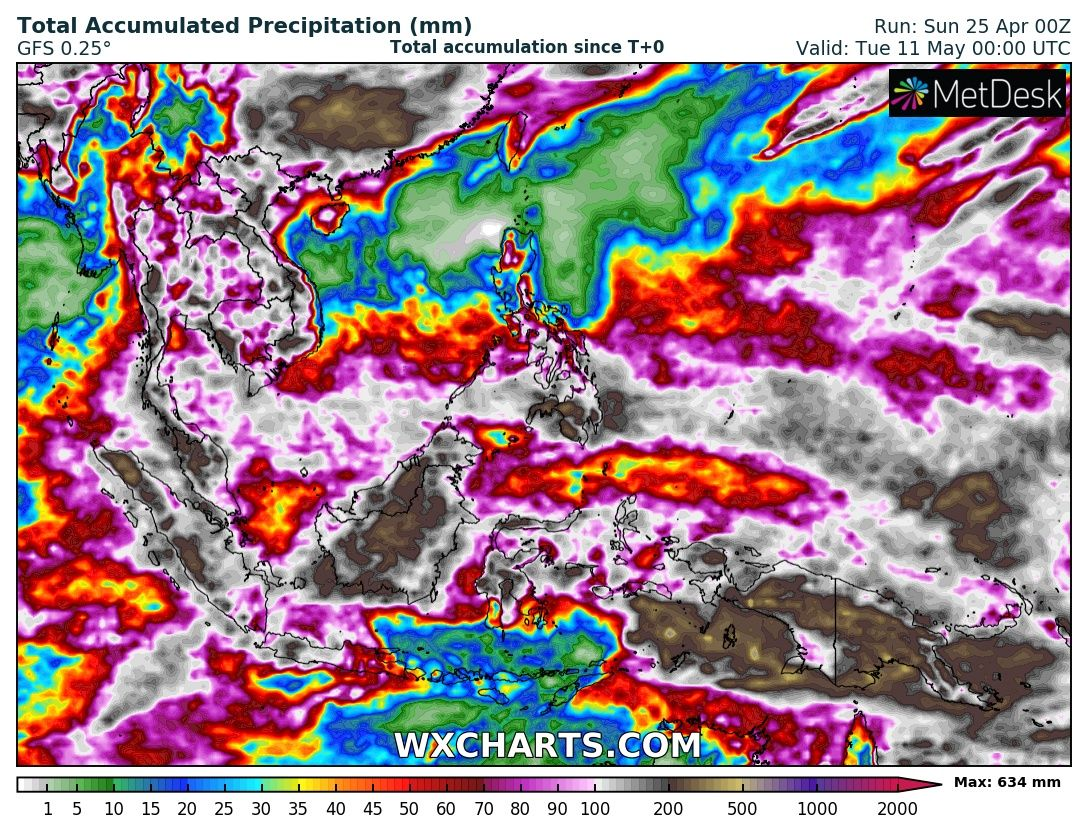 Read more: