Tragedy in France: 80% vineyards devastated after the worst frosts in 30 years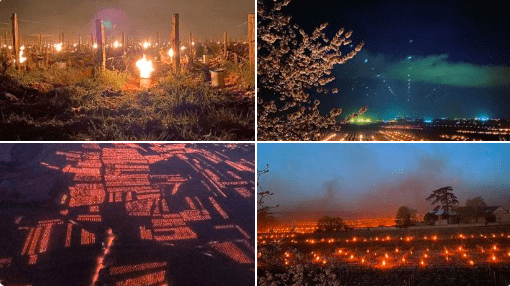 While frosts are forecasted in France after almost 2 decades of extremely cold weather, yet, country is slowly starting to calculate damages after the worst late spring frosts in last 30 years.
According to CNN Edition, the frosts has affected approximately 80% of vineyards in France's primary wine growing areas, according to the European Committee of Wine Companies.
Harvest of grapest will be regional the worst for last half century.
So extreme frosts France according to meteorologists and French officials hasn´t seen since 1991 – it´s 30 years.
While 80% of vineyards was damaged, some was nevertheless saved and finally, yield loss from 25% to up to 50% is estimated to caused in main wine regions.
Abnormal frosts in France in April 2021 has come after temperatures up to +29,9°C in southwestern France in late March 2021. During the first April decade, temperatures up to -11,4°C were reported from lower situated regions in southern France (under 1000 MASL) /https://mkweather.com/french-vineyards-are-fighting-with-extreme-frosts-temperatures-dropped-up-to-12c// and extreme frosts gradually hit Italy, too /https://mkweather.com/italy-subtropical-crops-suffer-10c-frosts-harvest-in-a-danger/; https://mkweather.com/abnormal-temperature-in-sardinia-mediterranean-80c-in-500-masl//.
French farmers used fires to try to save their vineyards during cold nights in last 2 and half weeks.
Extreme winter conditions surprised parts of Balkan, too – in Slovenia, -20,6°C was measured in lower situated populated regions /https://mkweather.com/european-april-arctic-blast-206c-in-718-masl//.
The frosts hit parts of the Spain, too – only at the weekend northern Spain reported frosts up to -5°C /https://mkweather.com/the-next-cold-morning-in-the-spain-43c-france-41c-the-uk-29c-and-the-netherlands-23c// and frosts even shift into northern Algeria.
As a main reason of extreme late frosts despite of climate change is considered meandering of Rossby Waves within changed atmospheric circulation worldwide, what means more dramatic temperature changes during this, blocking circulation, from Tropical to Arctic climate zone.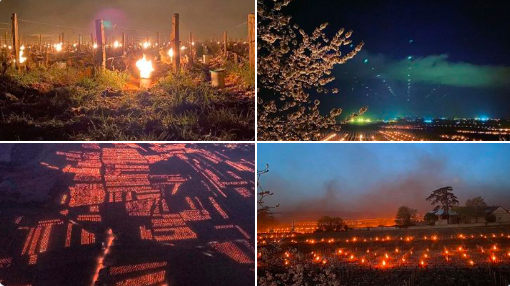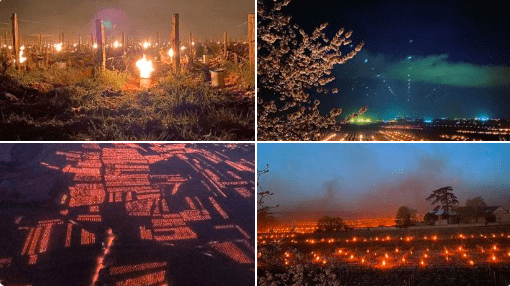 Read more: