Gaziantep, southern Turkey with severe storms ripping roofs off
In the middle of April 2021, parts of Turkey still reported snowing, then, heatwave with temperatures up to +35°C came into southern parts of the country.
+31,2°C was measured in Caucasus, too and Middle East hit temperatures up to +45,3°C (Kuwait) this week.
Heatwave is however alternated by severe storms – already on Thursday, 22. April 2021, brought severe storm in Gaziantep, southern Turkey, severe wind gusts, which ripped roofs from buildings off and caused many damages.
Havoc after T-storms you should look at videos below.
Series of severe storms with hails was reported from Greece, too and tornado reports were recorded according to ESWD /https://eswd.eu// in Italy in last week. Local T-storms with hails were reported in Spain, too, with one fatality caused by lighting.
Until 10. May, storms should hit mainly northern and eastern parts of Turkey, while south will be dry and very hot, with maximum temperatures later up to +40°C. In contrary, in the north, temperatures should reach only +10/+15°C near storms during the coldest days.
Extreme storms should hit Caucasus, mainly Georgia, where rainfall up to 200 mm / 16 days is forecasted, with possibility of flash floods.
Middle East is receiving the next doses of hot Saharan air at the weekend and heatwaves in the region in next 16 days will continue.
Europe, on the other hand, experiences with extremely cold April 2021 /https://mkweather.com/england-april-is-colder-as-march-the-coldest-since-1922/; https://mkweather.com/germany-suffers-the-coldest-april-since-1917-extreme// and cold air from the continent is episodically shifting just above Turkey.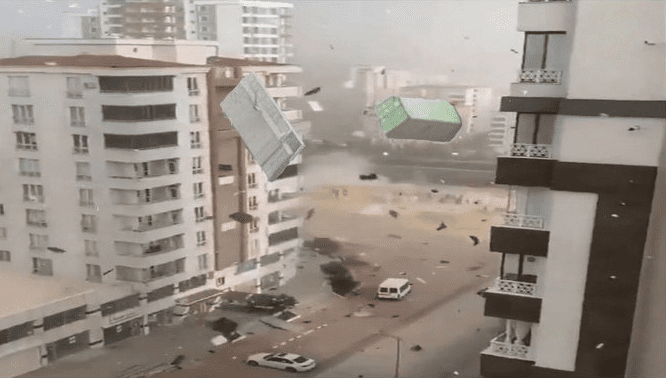 Read more: