New daily cold records from Great Lakes to Gulf Coast! After frosts, tornado season will come back!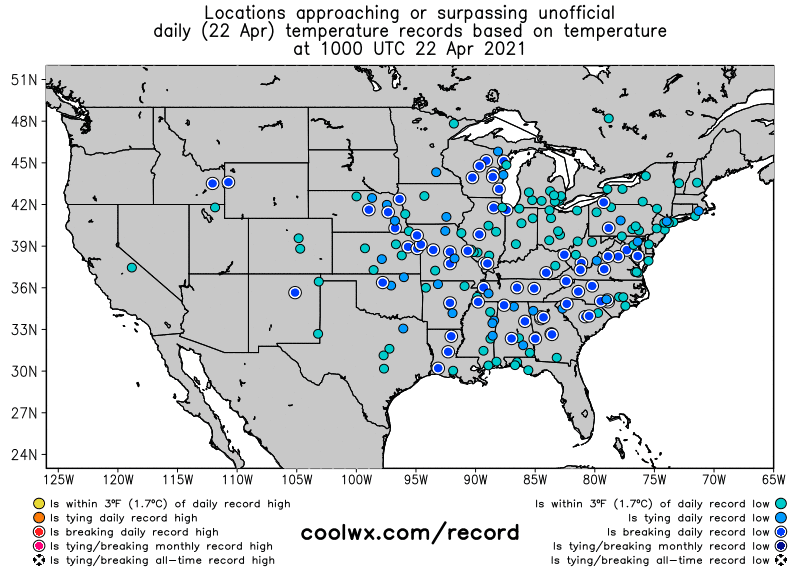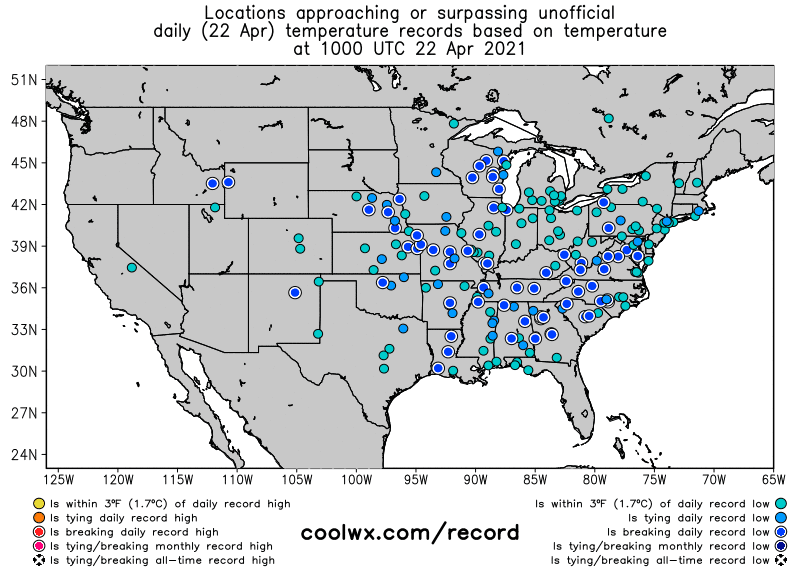 Coldwave in the USA has shifted from central parts of the country to East.
While in last days, many daily temperature and snowfall records were mainly from Midwest and Rocky Mountains reported /https://mkweather.com/usa-historic-latest-snowfall-in-kentucky-widespread-temperature-and-snowfall-records//, on Thursday, 22. April 2021 severe frosts have shifted more eastward, with new daily temperature records from Wisconsin to Louisiana in the north and south and from Idaho to Virginia in the west and east.
Not only latest snowfall in history in Kentucky, but too rare late-season snowfall in low situated parts of Oklahoma was observed.
In Mount Washington (around 1900 MASL) in Northeast, temperature dropped to -17,7°C / 0°F.
Casper reported on Thursday -9,4°C, North Platte -8,9°C, Rapid City -7,8°C, Cheyenne -6,1°C, Denver -5,0°C, Indianapolis -3,2°C, Duluth -2,8°C, Amarillo -2,2°C, Buffalo -1,7°C, Minneapolis -1,6°C, Oklahoma City -1,6°C, Kansas City -1,1°C or Pittsburgh -0,6°C according to International Exchange Site (15-30°F).
Such we forecasted in previous article (link above), severe frosts are regionally forecasted until Saturday, 24. April and then, early next week, new cold anomaly will appear above West Coast and will be spreading above Rocky Mountains.
Meanwhile, parts of eastern USA, mainly Northeast and Great Lakes region should see a heatwave during next workweek.
Around Saturday, 24. April, Wednesday, 28. April and Wednesday, 5. May (+/- 1-2 days), the next tornado outbreaks (!!!) should appear according to current materials and after cold times, tornado season should return in full power /https://mkweather.com/hurricane-and-tornado-season-2021-in-the-usa-above-average-expected-thanks-to-la-nina-forecast//.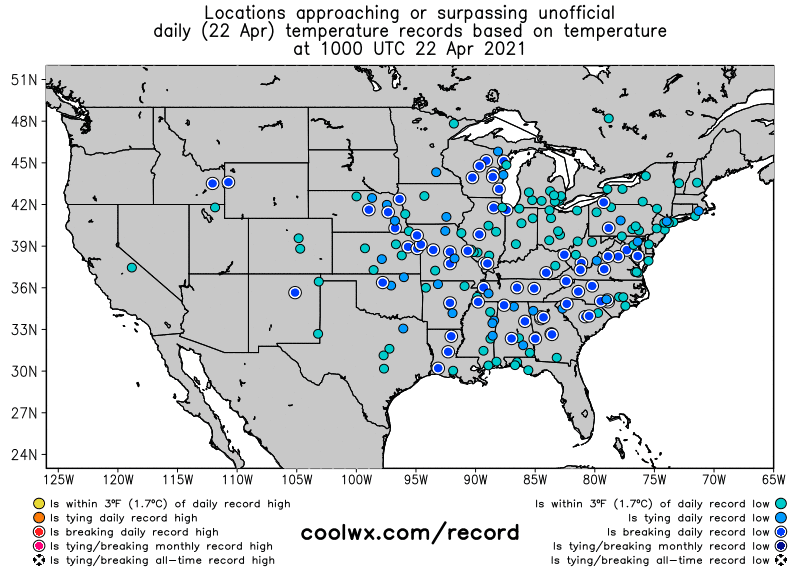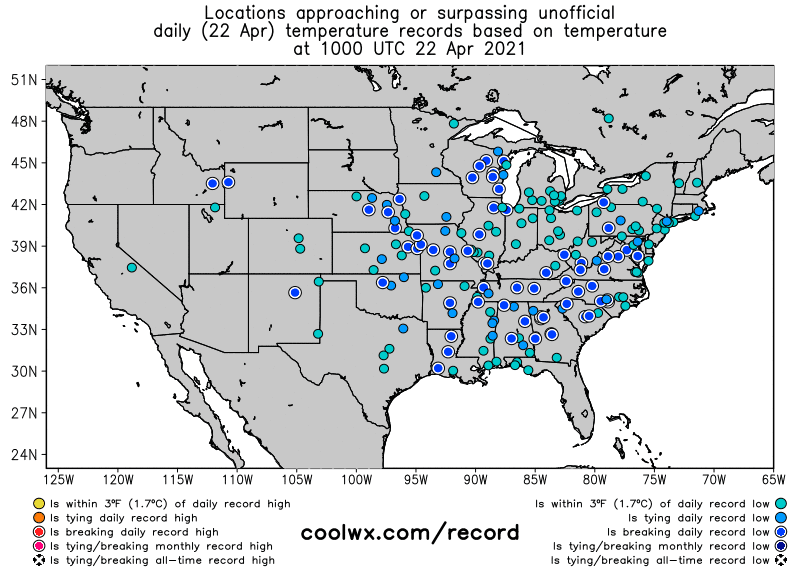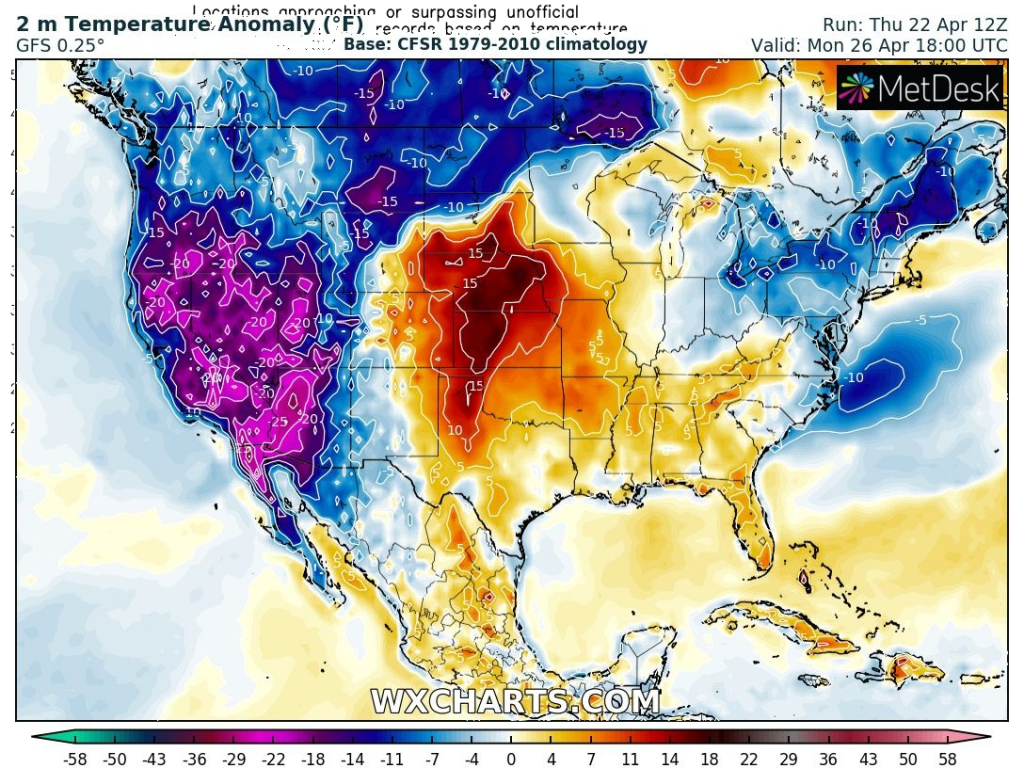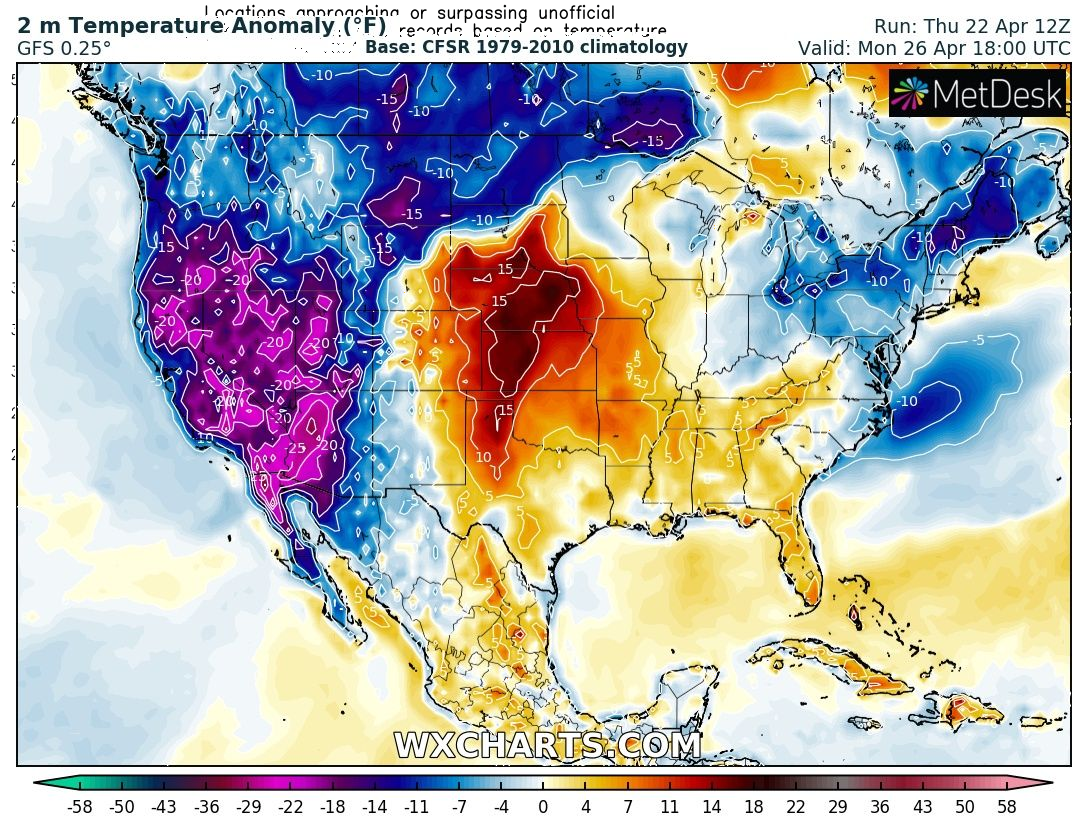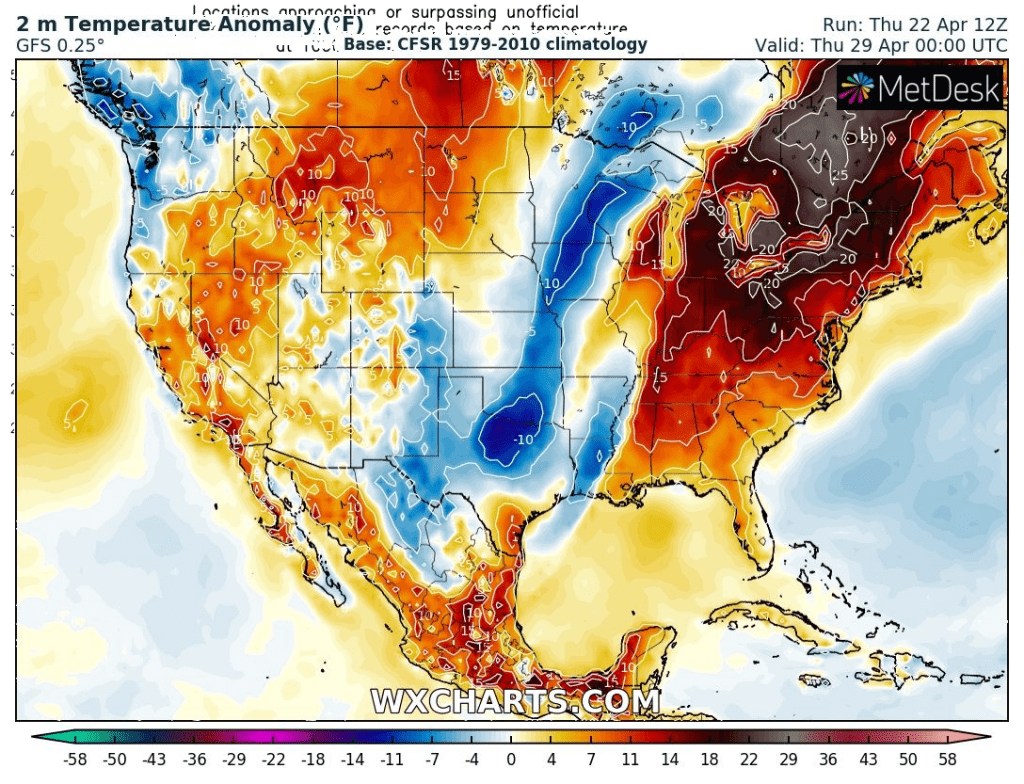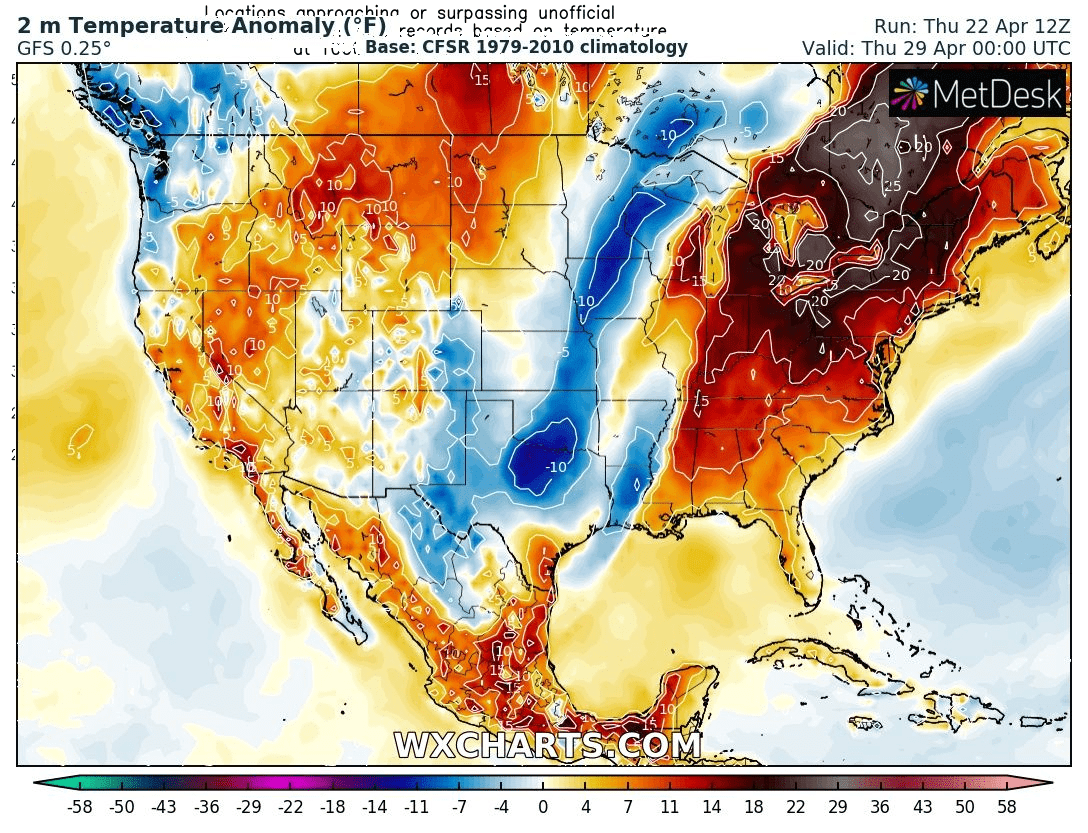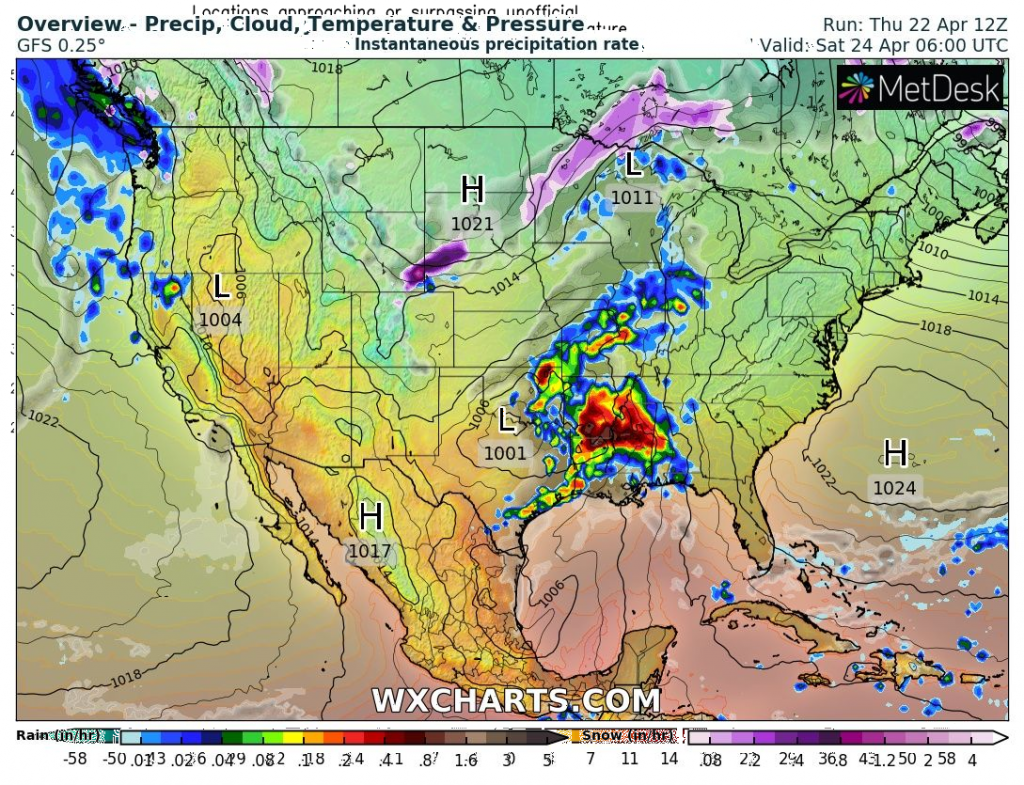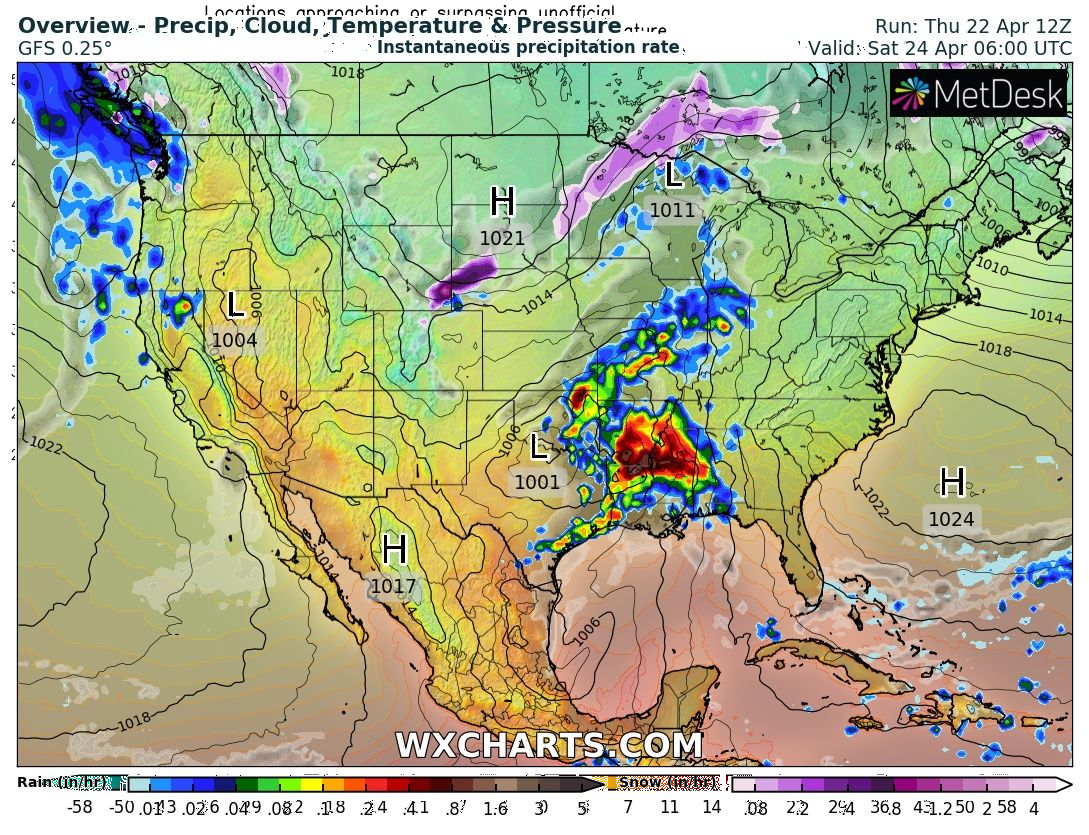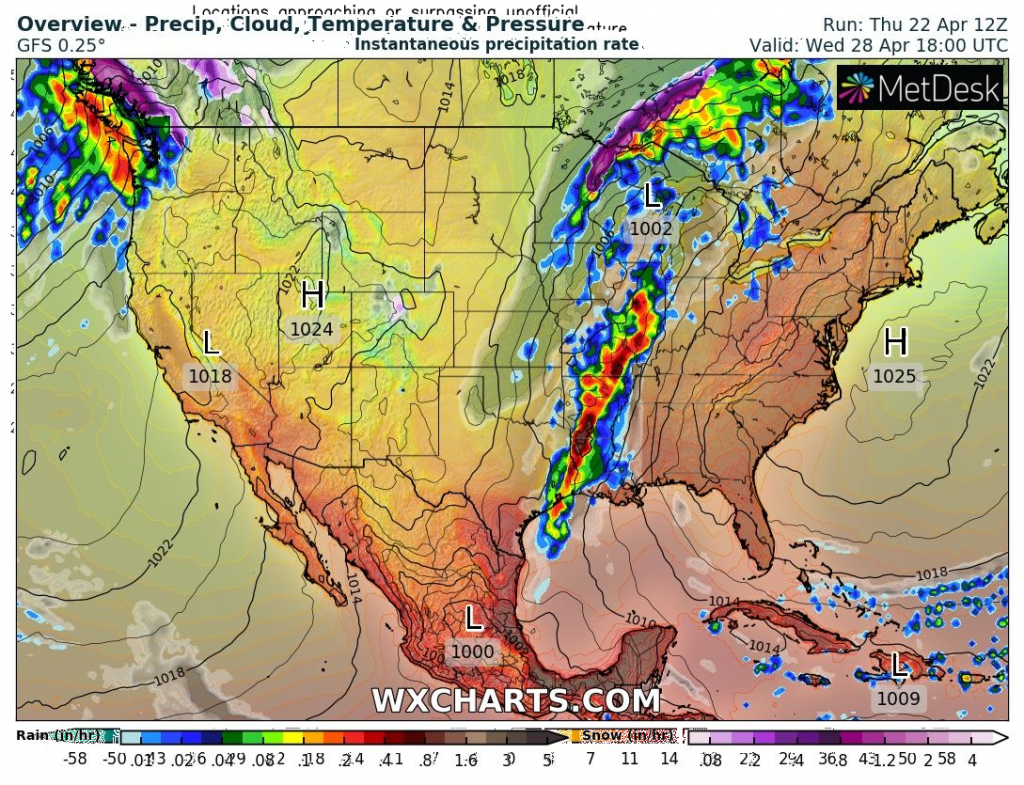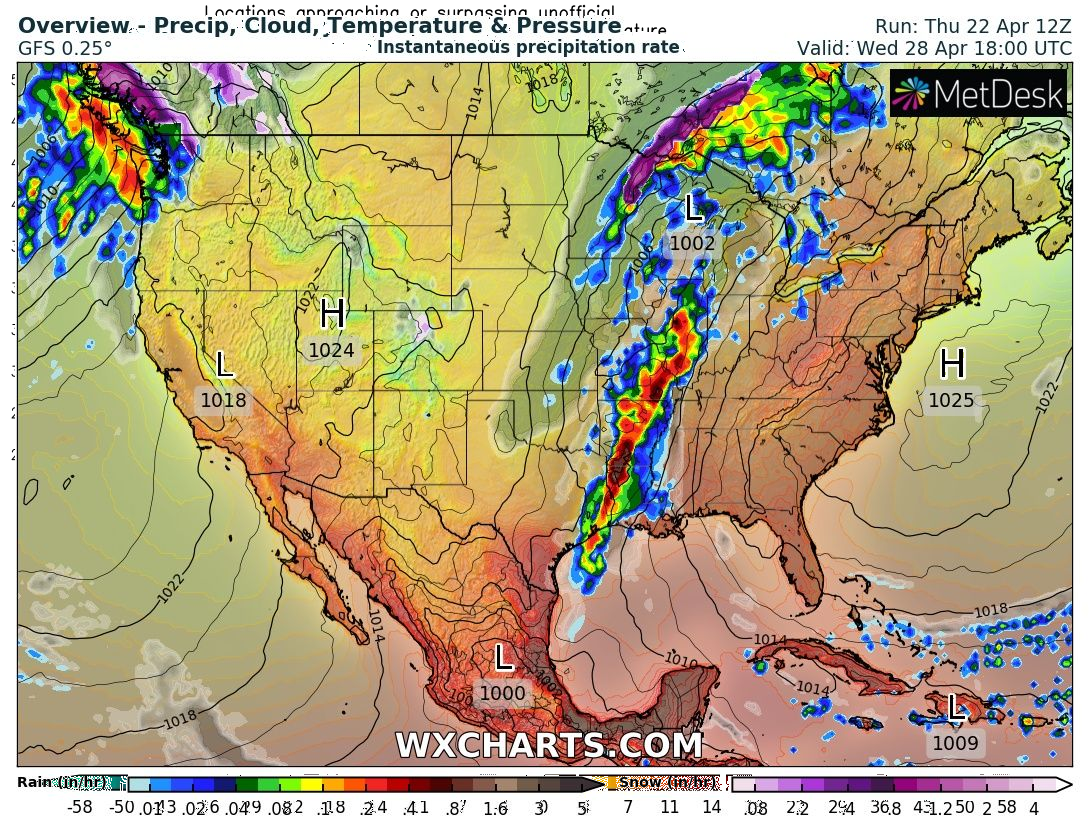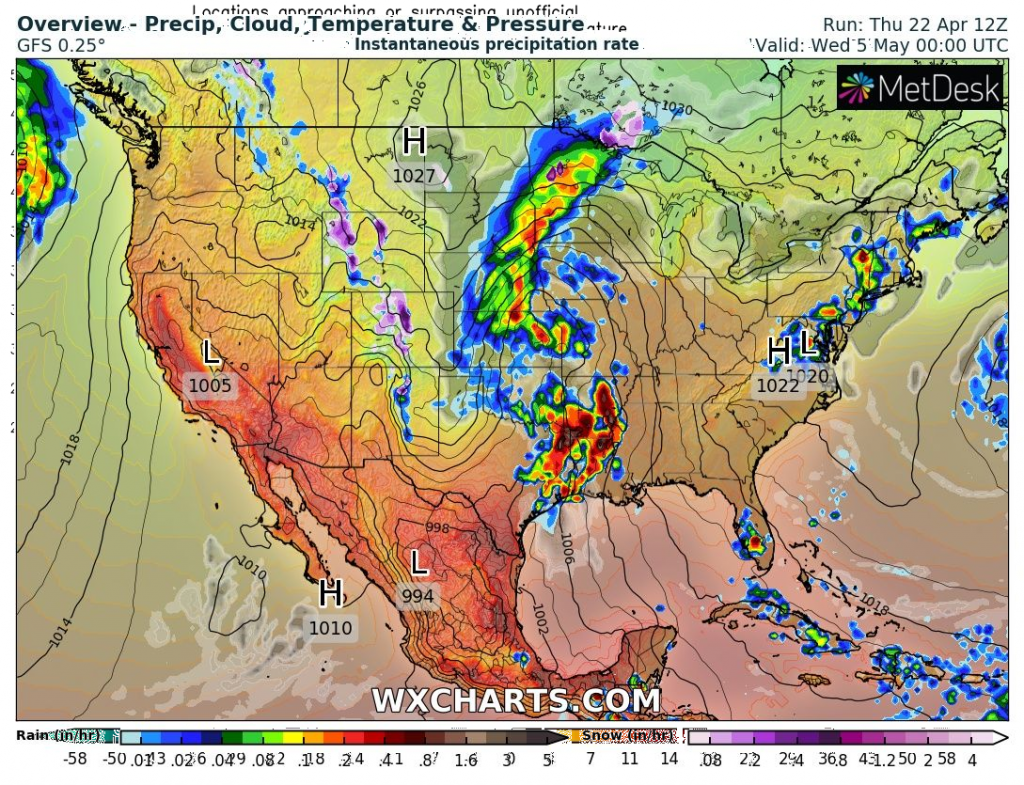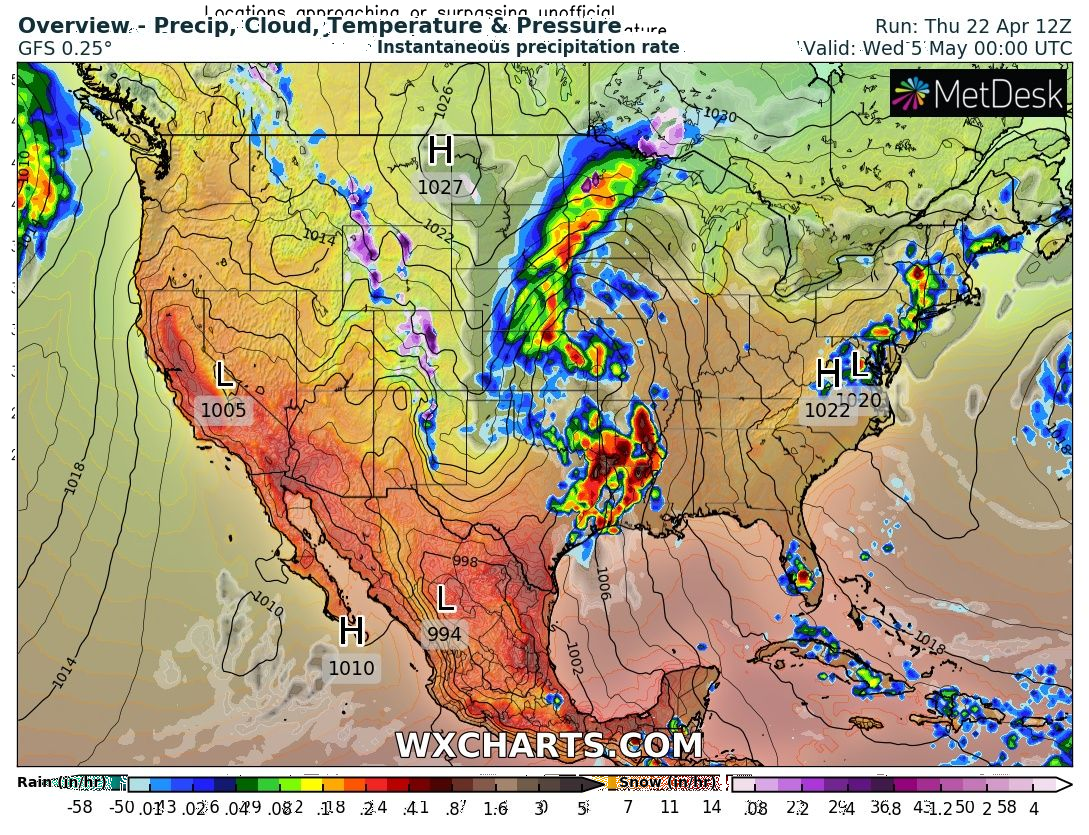 Read more: