Late frosts watch: Poland -6,5°C, Denmark -5,9°C, the UK -4,2°C, Czechia -3,9°C, Germany -3,1°C / International Falls -9,4°C, Duluth -6,1°C, Huron -4,9°C, Madison -1,1°C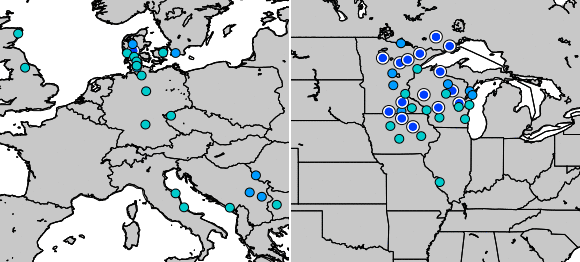 Late frosts in parts of Europe and the USA continue and we should look at Sunday´s, 25. April coldest places in both shores of Atlantic.
In Europe, colder than usual was from Scotland to Bulgaria, while in the USA, western Great Lakes region and upper Midwest reported daily temperature records regionally.
In Europe, the coldest was in Poland, in Cewice, 154 MASL only -6,5°C, Isenvad in Denmark, 60 MASL reported -5,9°C, Altnaharra, the UK, 81 MASL, -4,2°C (Aboyne 23/25 April days with frosts (!), Doksany, Czechia, 158 MASL, -3,9°C, Kahler Asten, Germany, 839 MASL, -3,1°C, Sluck, Belarus, 157 MASL, -2,5°C, Miercurea Ciuc, Romania, 602 MASL, -2,3°C, Narva, Estonia, 30 MASL, -2,3°C, Svencionys, Lithuania, 220 MASL, -2,2°C, Mont Rigi, 671 MASL, -2,1°C, Davgaupils, Latvia, 125 MASL, -1,9°C, Wettenspeld, Austria, 705 MASL, -1,7°C, Poprad, Slovakia, 694 MASL, -1,6°C, Vrsac, Serbia, 83 MASL, -1,3°C, Gospic, Croatia, 564 MASL, -1,2°C and Kocevje, Slovenia, 467 MASL, -1,1°C.
In the USA, interesting values were reported from International Falls, only -9,4°C / 15.1°F, Duluth, -6,1°C / 21°F, Huron, -4,9°C / 23.2°F or Madison, -1,1°C / 30.0°F.
Daily temperature records should be overcame in many parts of Minnesota, Wisconsin and Iowa, such as in southwestern Ontario, Canada.
Central Europe is waiting severe frosts 0/-5°C, in valleys up to -8°C on Monday and Tuesday, 26.-27. April, yet, then light frosts visit the UK between Thursday and Saturday, 29.4.-1.5. and light frosts are forecasted for continental Europe too between Sunday and Tuesday, 2.-4.5. 2021. Then, ground frosts should surprise during the first May half.
In the USA, during the workweek, powerful coldwave will be shifting from California and West Coast to New Mexico and Texas. Weekend will bring a heatwave in wider central region of the USA and between 3.-7. May and 8.-12. May, next 2 coldwaves should shifting from west to east across the USA.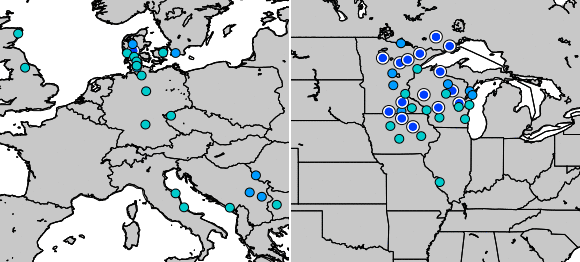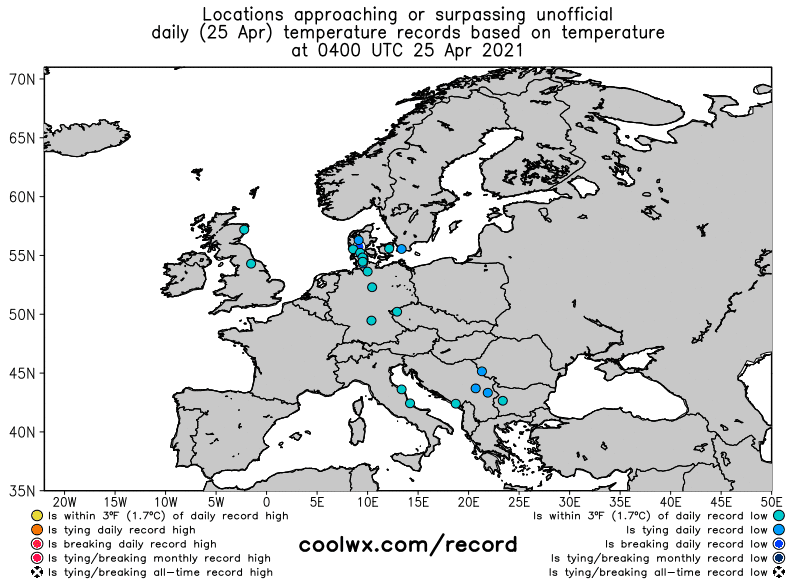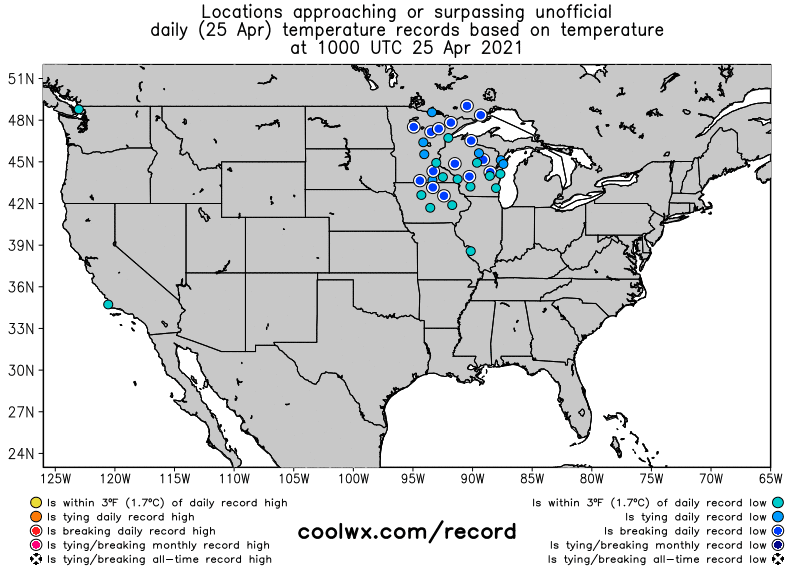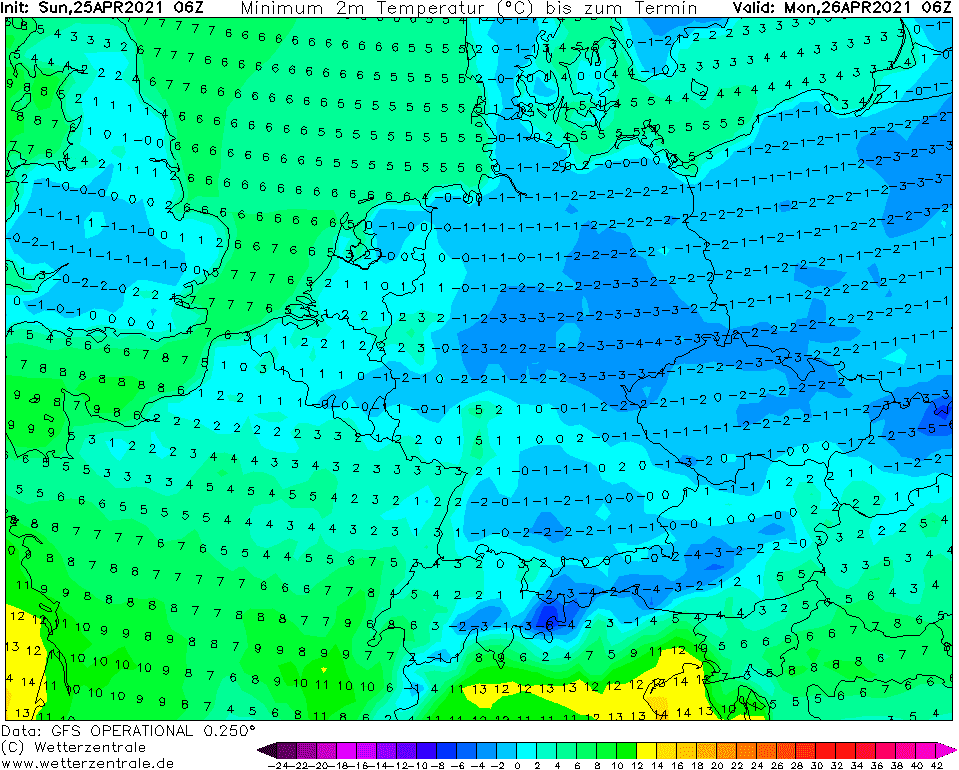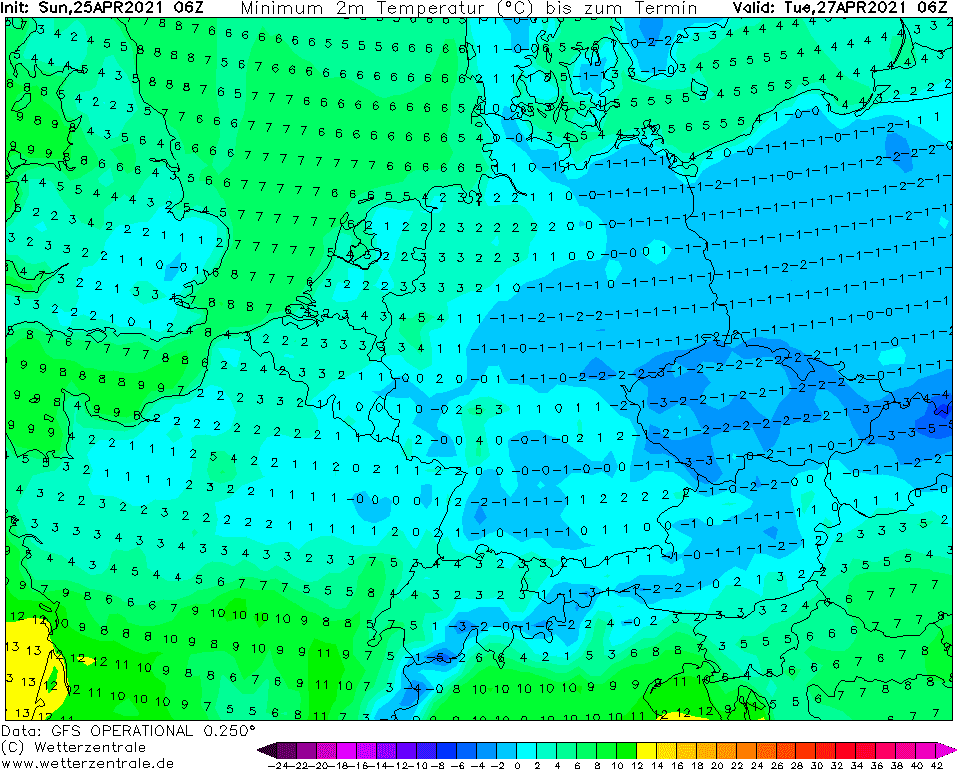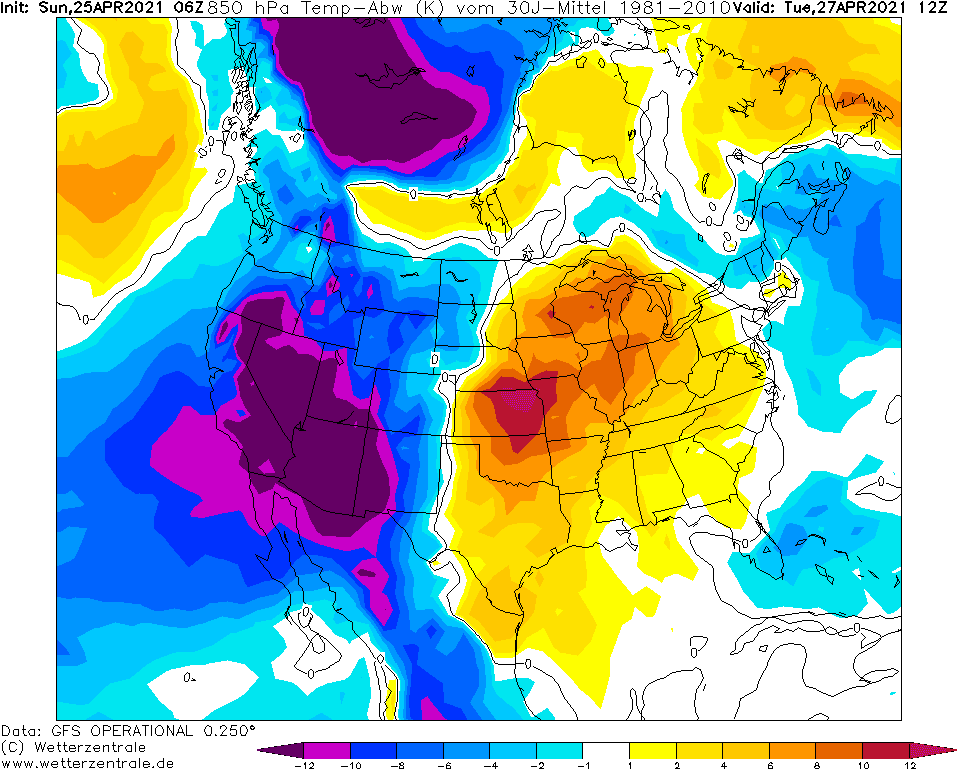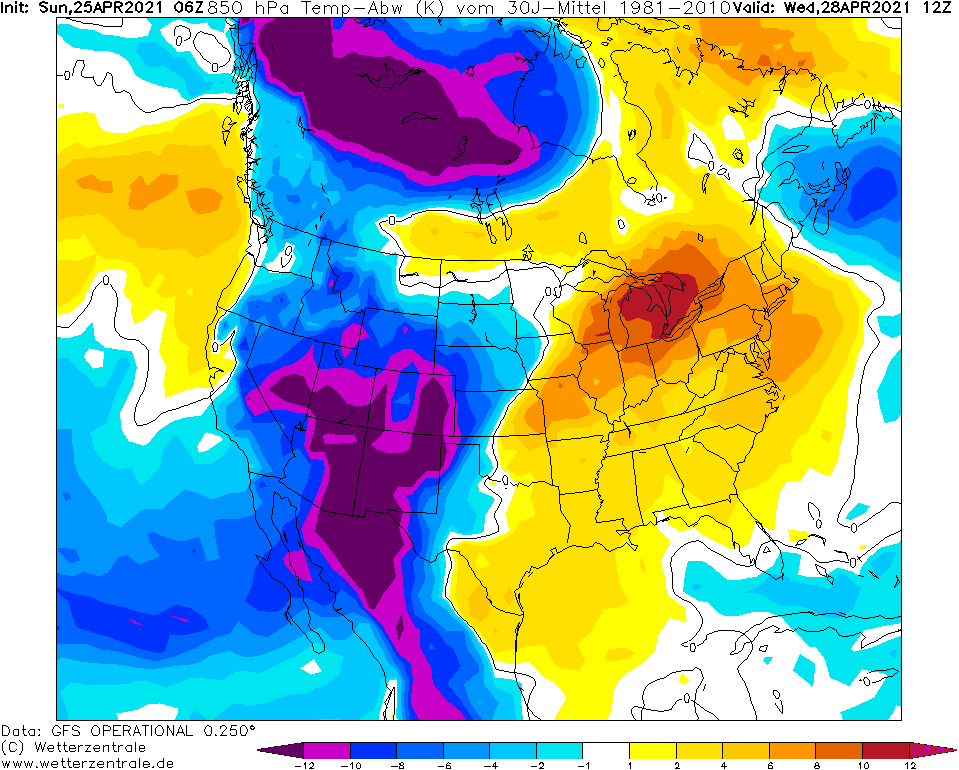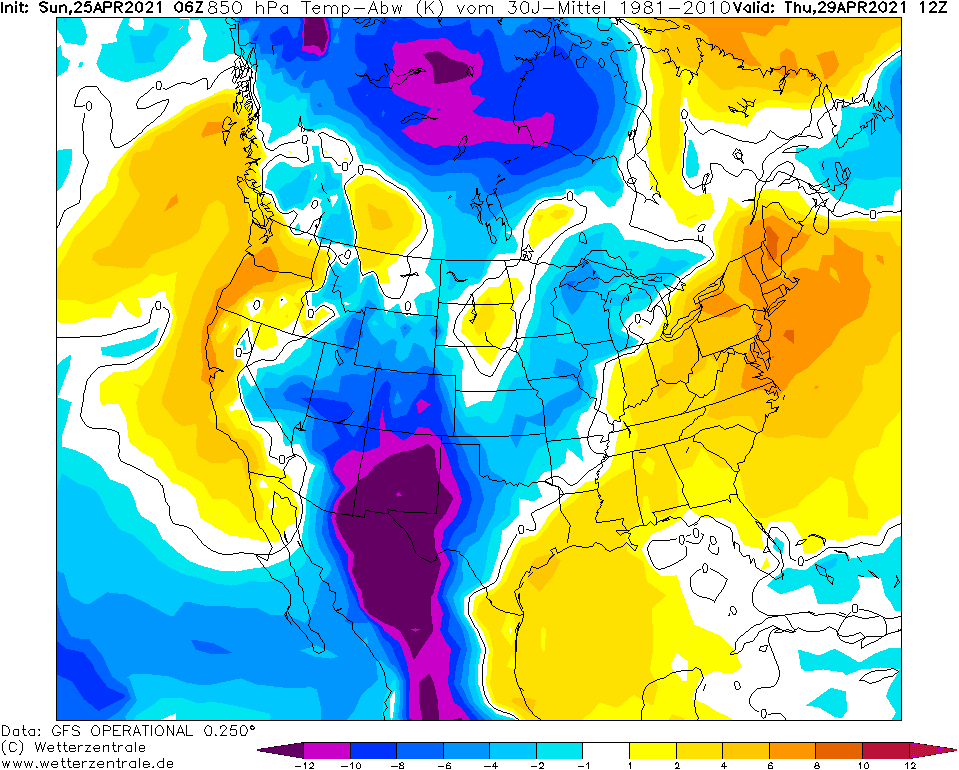 Read more: