Summer in West, Arctic air in Central USA and later East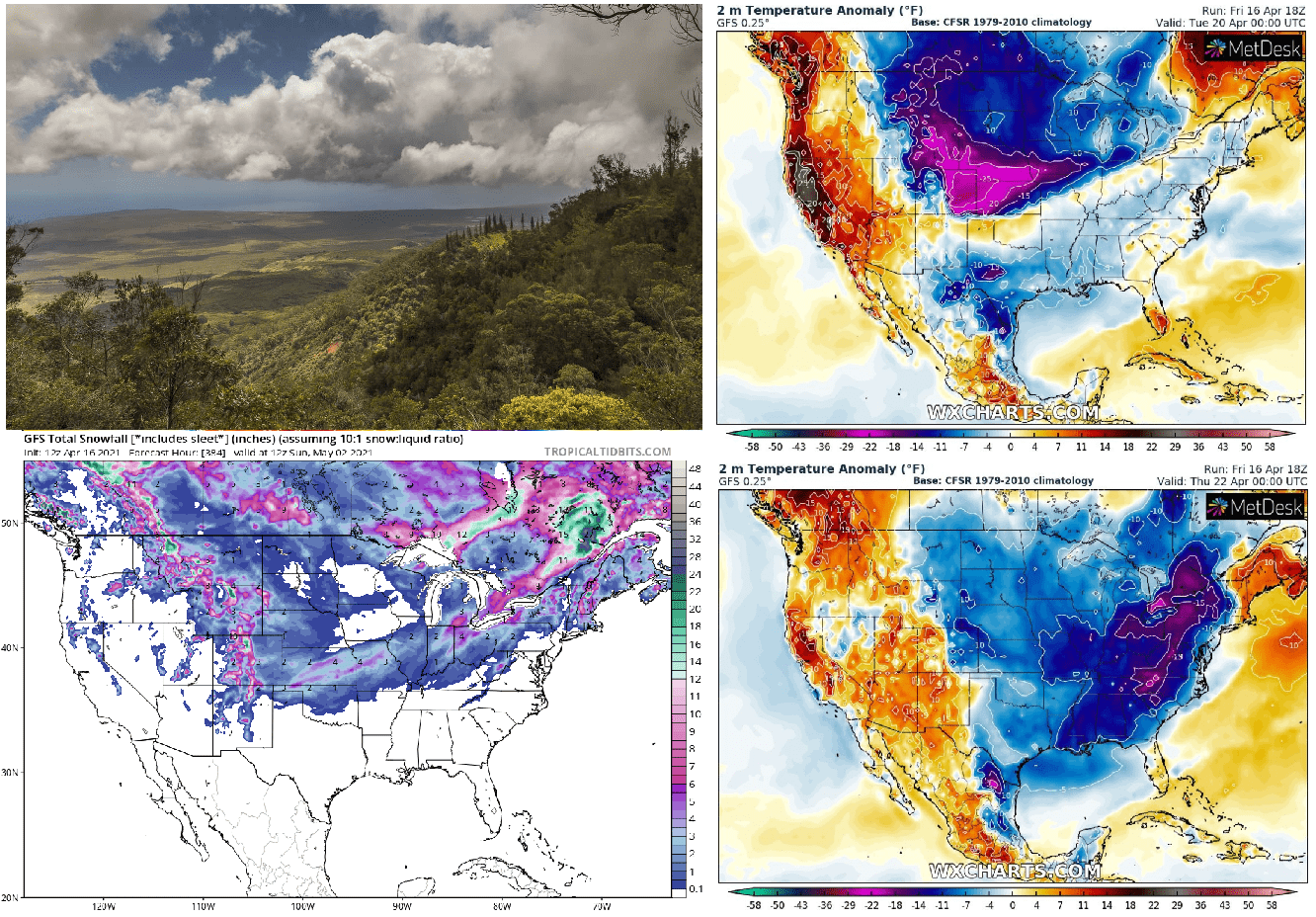 Forecast for the USA and Canada until the next weekend (24.-25. April 2021) promises various weather from winter- to summer-like for sectors from the West to the East.
During the last period we informed about extremely cold weather in Alaska, where -45°F / -42,7°C was measured and severe snowstorm in south-central Canada /https://mkweather.com/alaska-expects-record-april-coldwave-50f-below-45c-after-all-time-snow-records/; https://mkweather.com/central-canada-with-triple-average-april-snowfall-northern-canada-361c-33f-the-coldest-in-20-years/; https://mkweather.com/extremely-cold-air-from-alaska-will-shift-above-the-usa-late-frosts-and-snowing-in-outlook//.
Cold Arctic air from Alaska and Canada is currently shifting above Rocky Mountains, with the next expected move above Midwest / Texas and later East Coast, what should bring, similarly such as in Europe, devastating frosts for harvest, in some regions.
Moreover, across Midwest, surprising snowfall should appear and in Rocky Mountains, regular snowstorms are forecasted.
Currently, late-season snowfall appeared too in northern parts of Northeast in last days and during expected cold blast, some snowing is expected too in Northern Plains and Great Lakes area.
Meanwhile Central and Eastern USA will be suffering late-season Arctic blast, on the West will be extremely cold, in some parts more than +25°F warmer than average.
Summer-like temperatures already hit region from California to British Columbia and at the weekend and during the next week, additional temperature records are forecasted.
Warm pattern from the West will gradually spread above Rocky Mountains and at the end of April 2021 maybe even more eastward, above parts of Midwest and East Coast.
Meanwhile, in Europe, cold weather pattern is forecasted to persist into early May 2021 /https://mkweather.com/europe-hits-in-the-3rd-april-decade-the-next-coldwave-speculations-about-may-2021-cold-april-may//.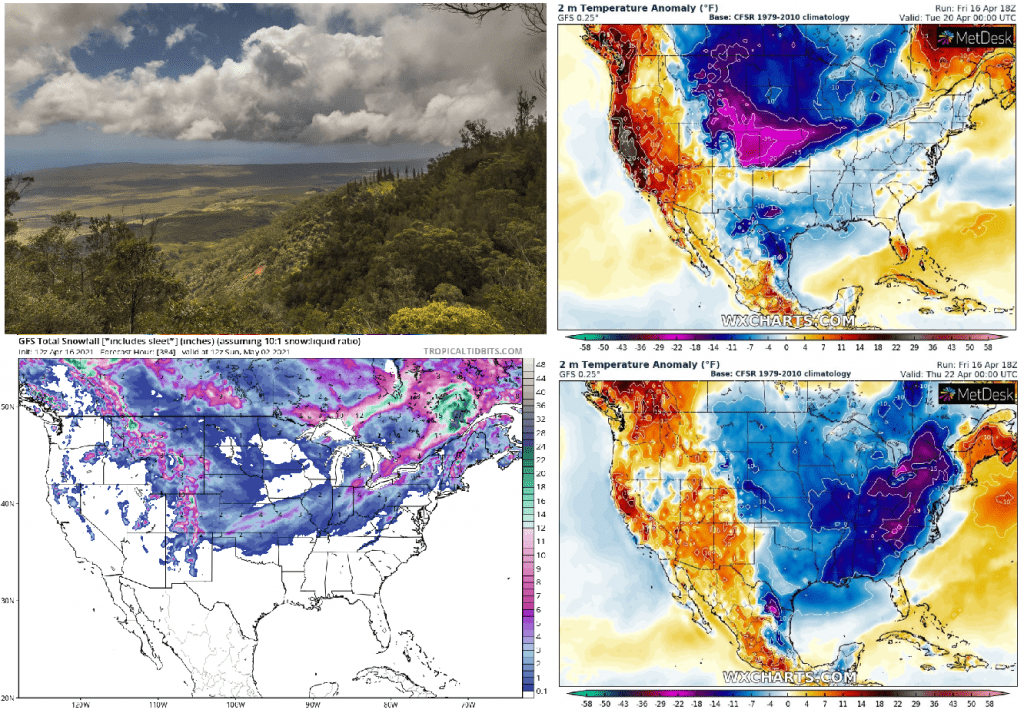 Forecasted snowfall in the USA until 2. May 2021 /tropicaltidbits.com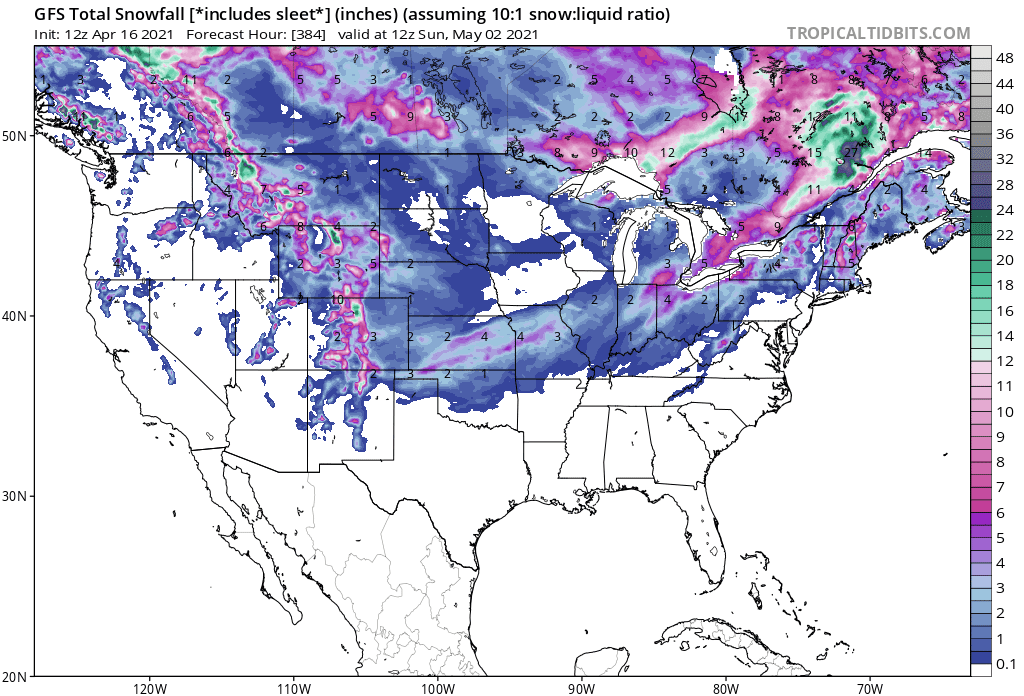 Forecast until the next weekend – T2m anomaly above the USA / wxcharts.com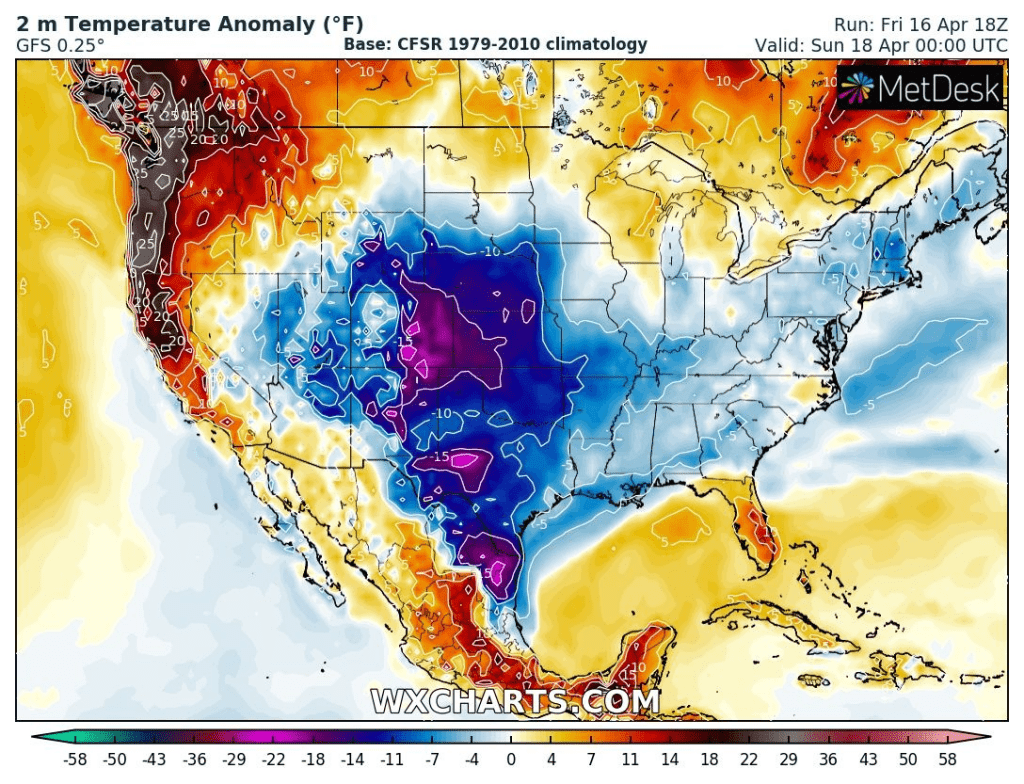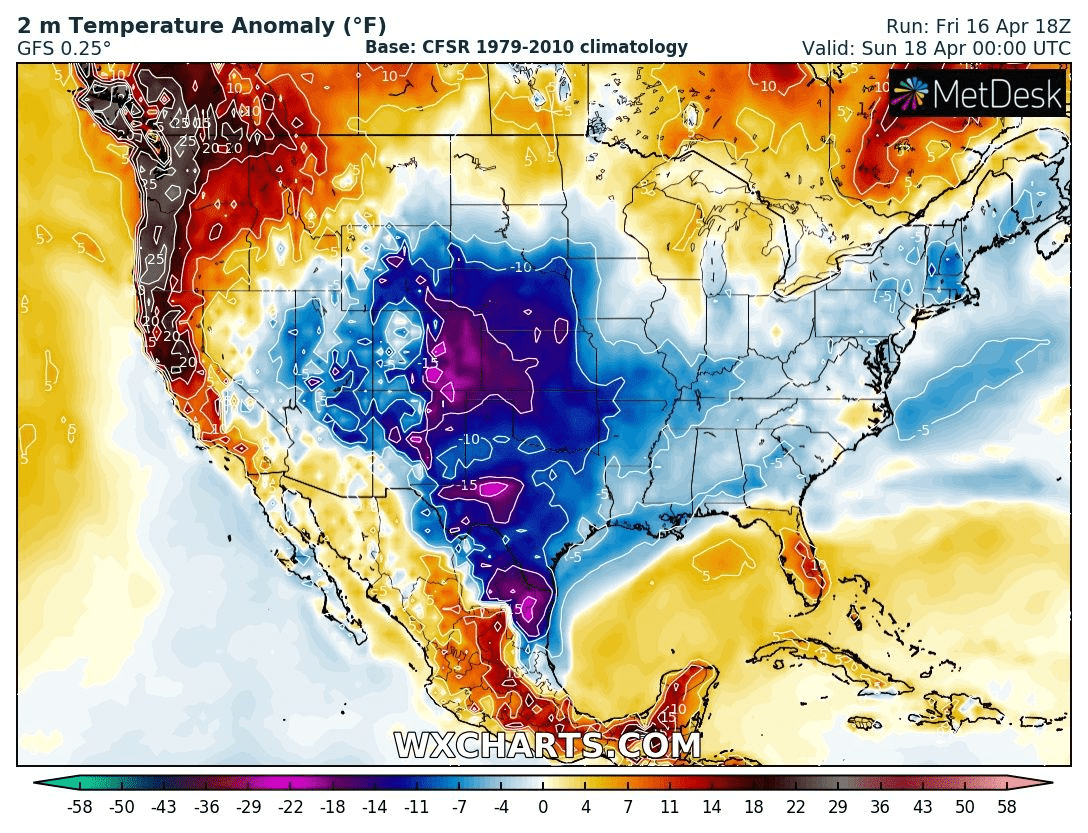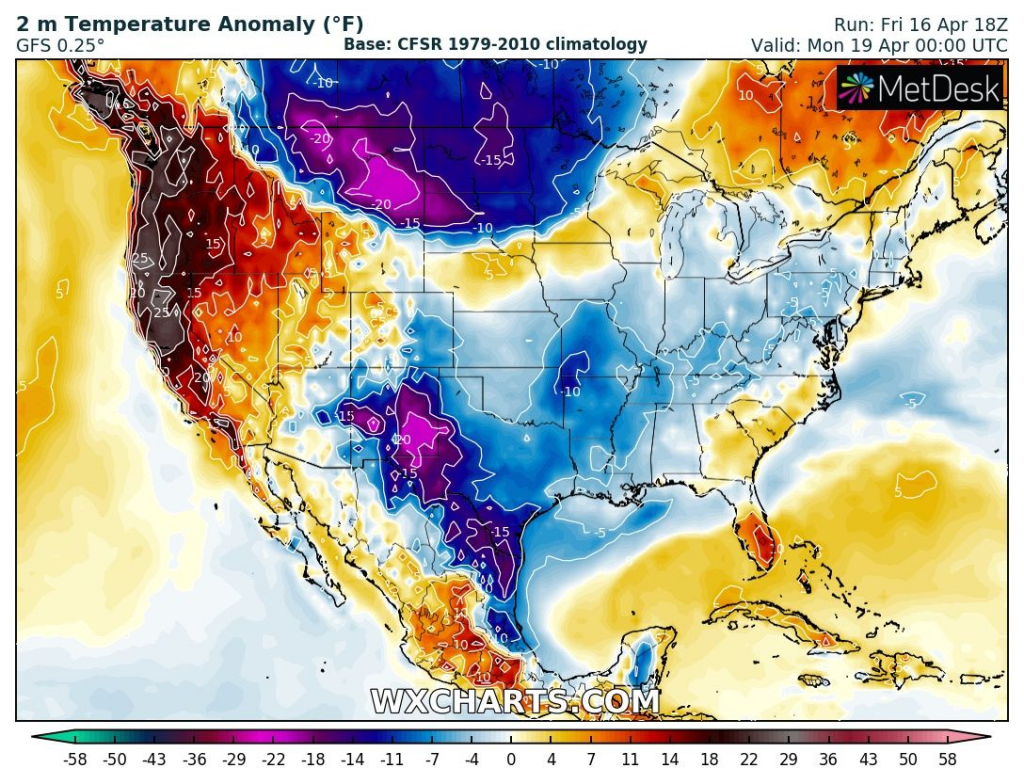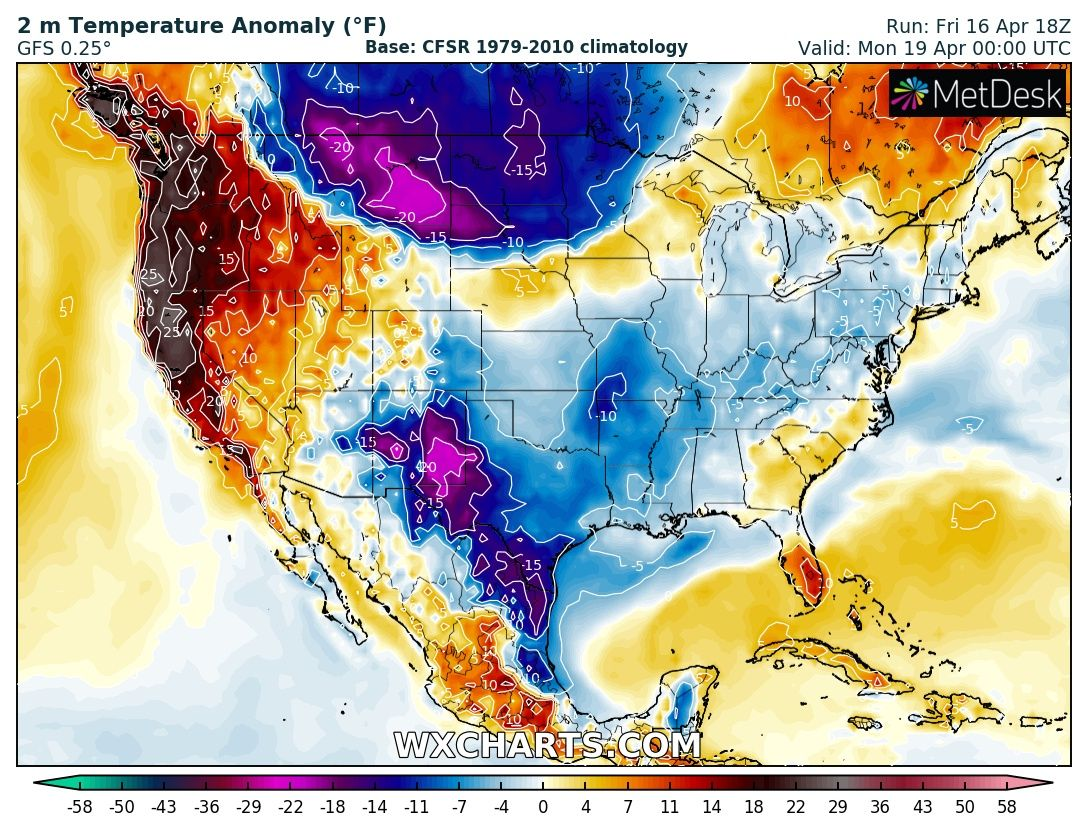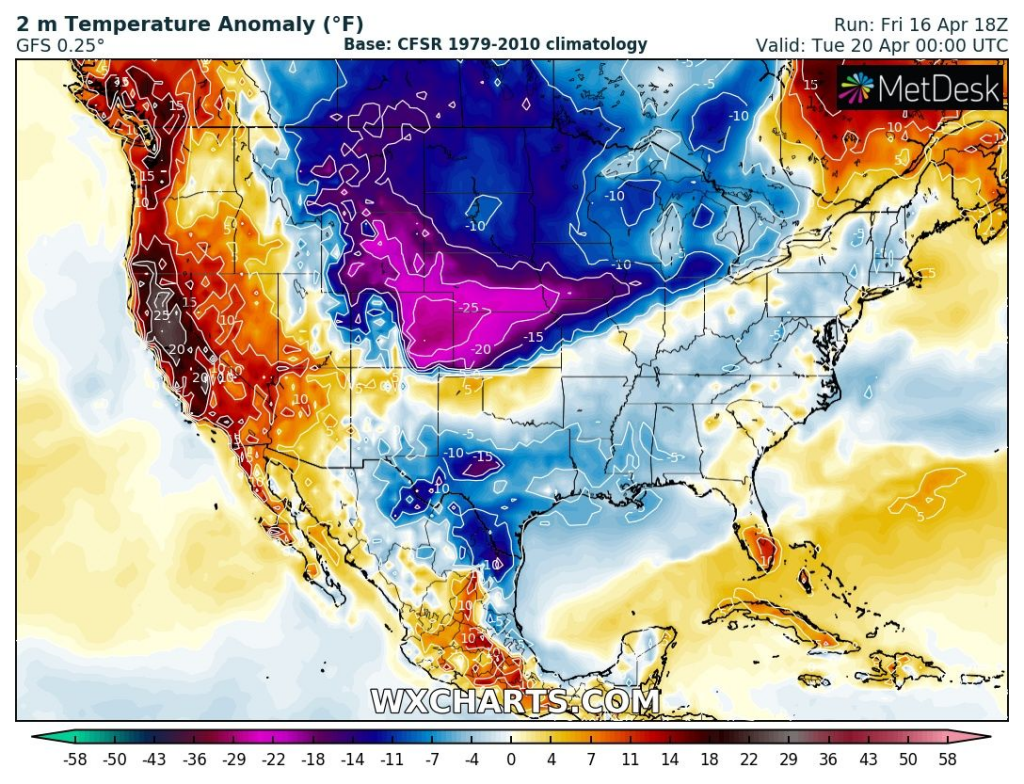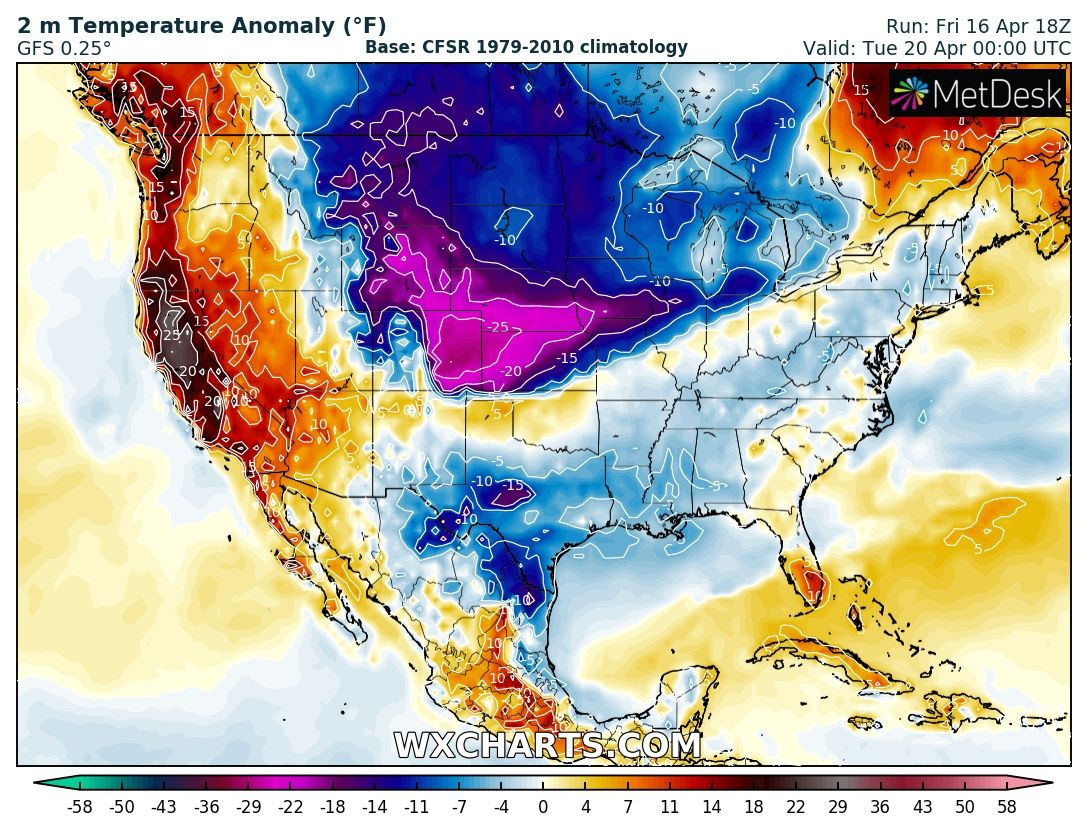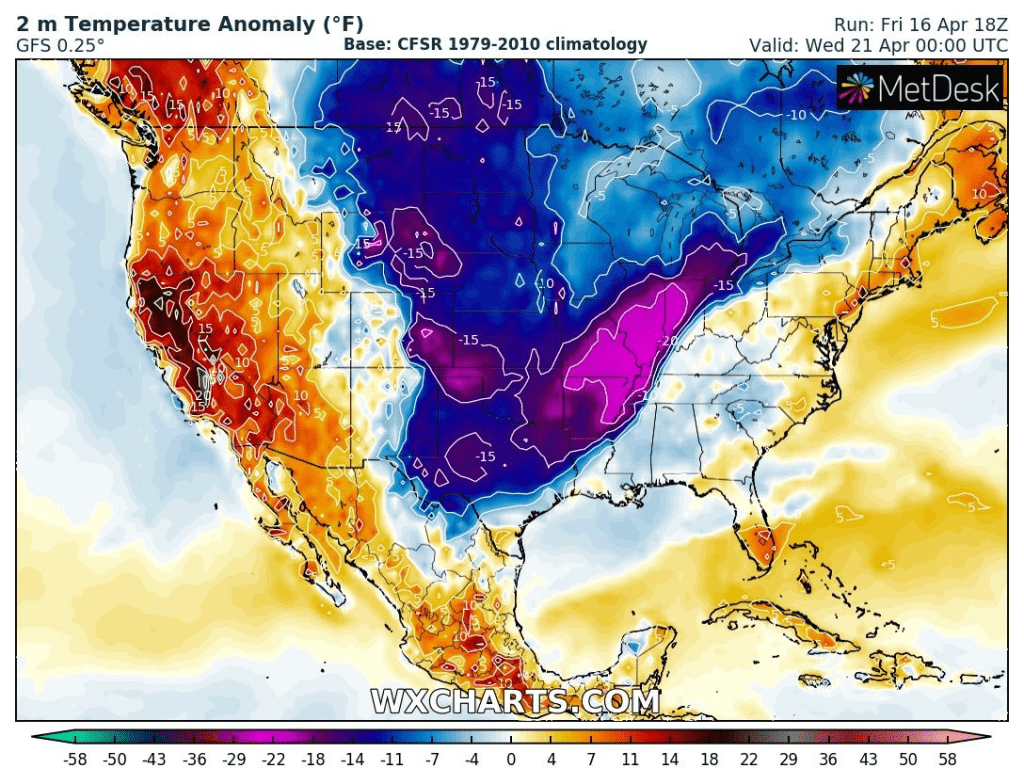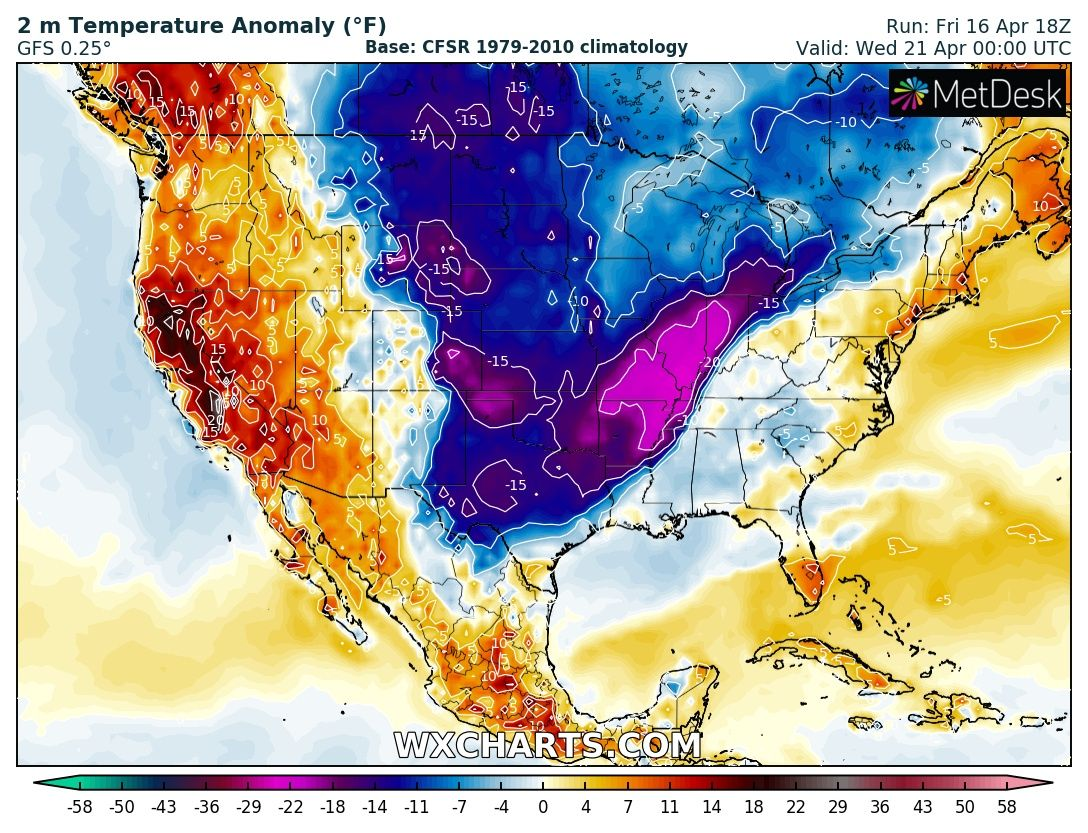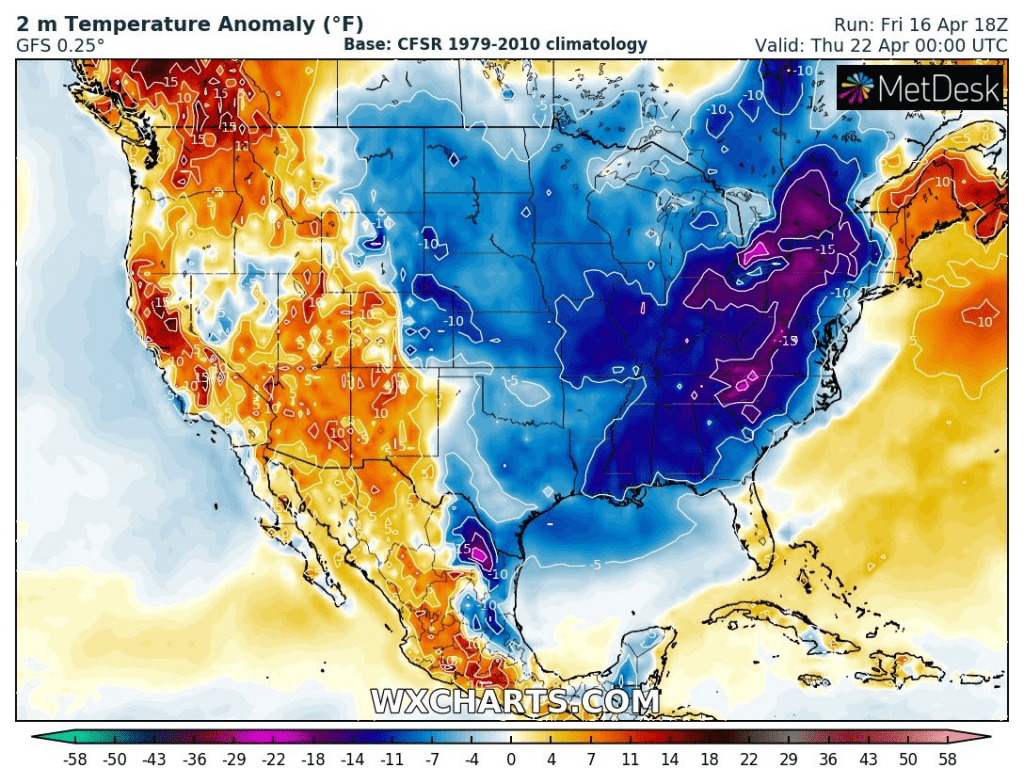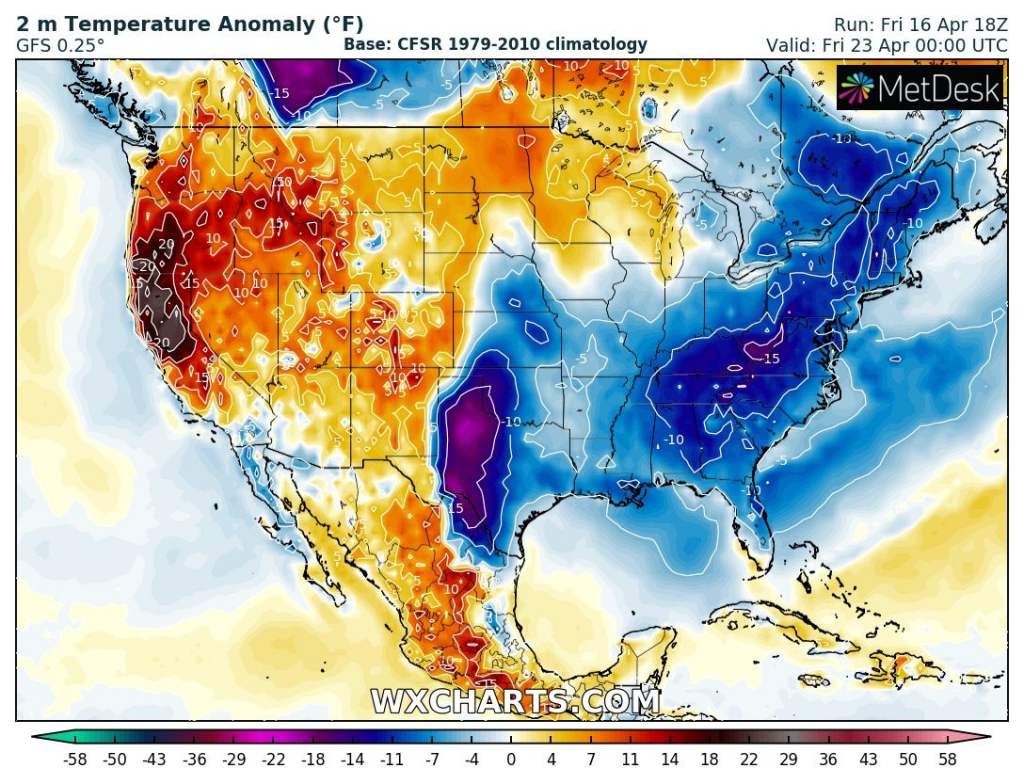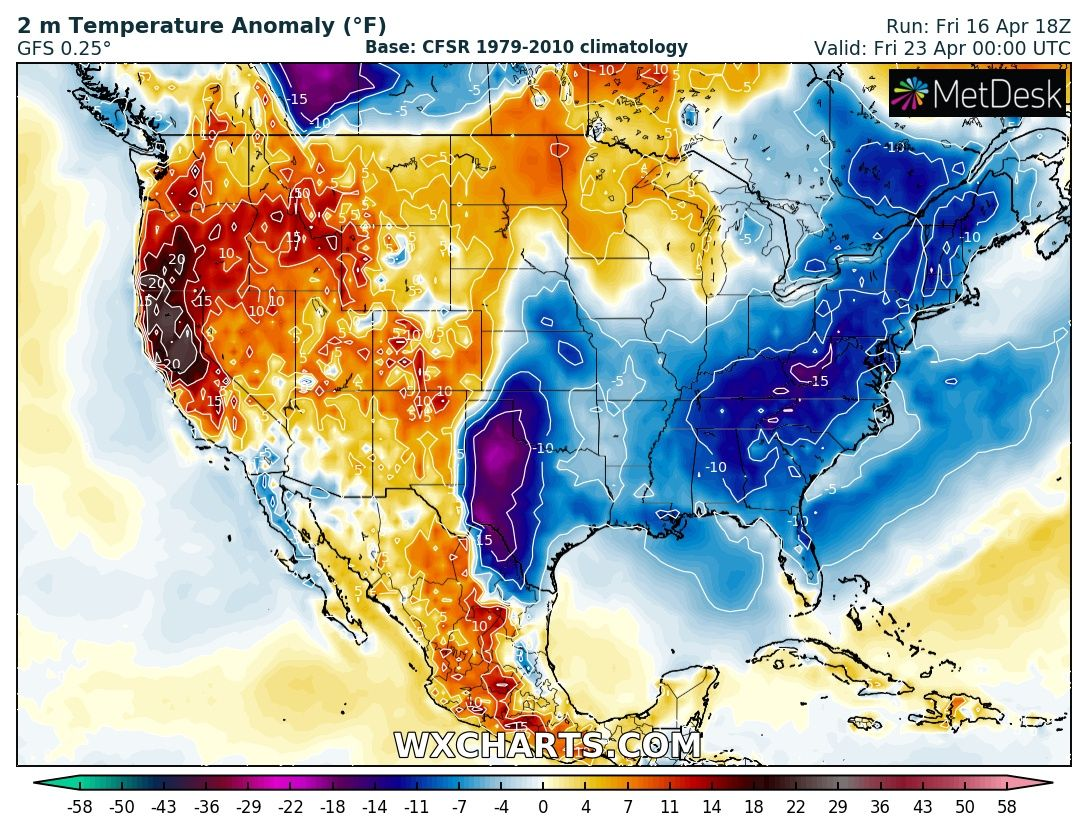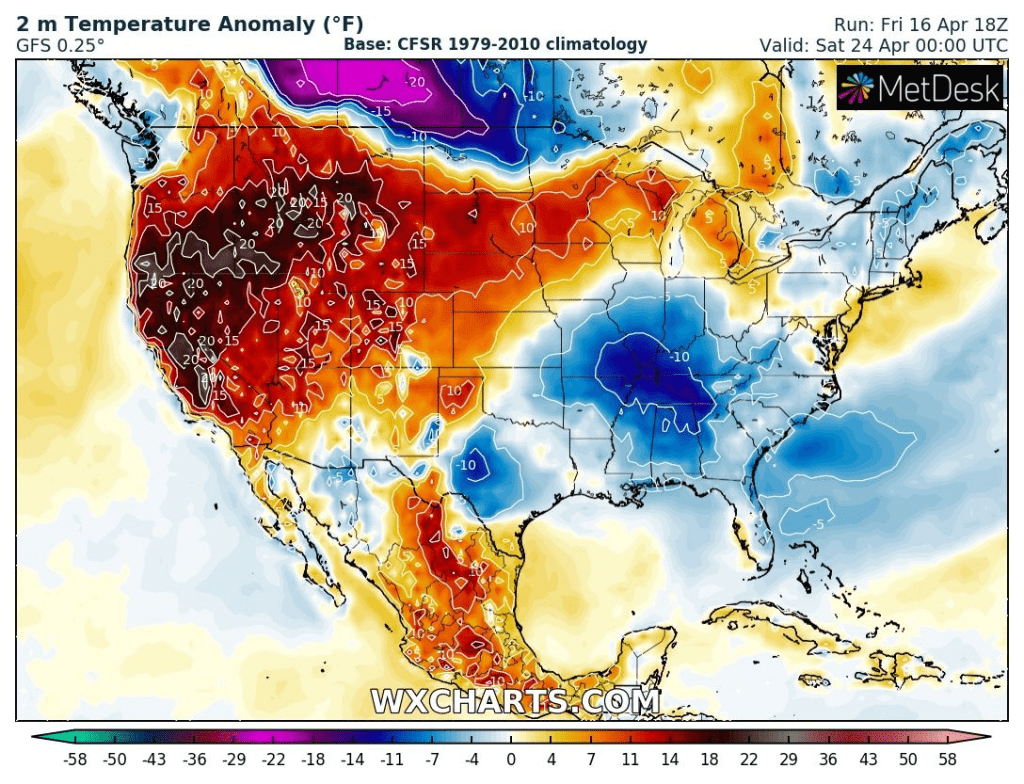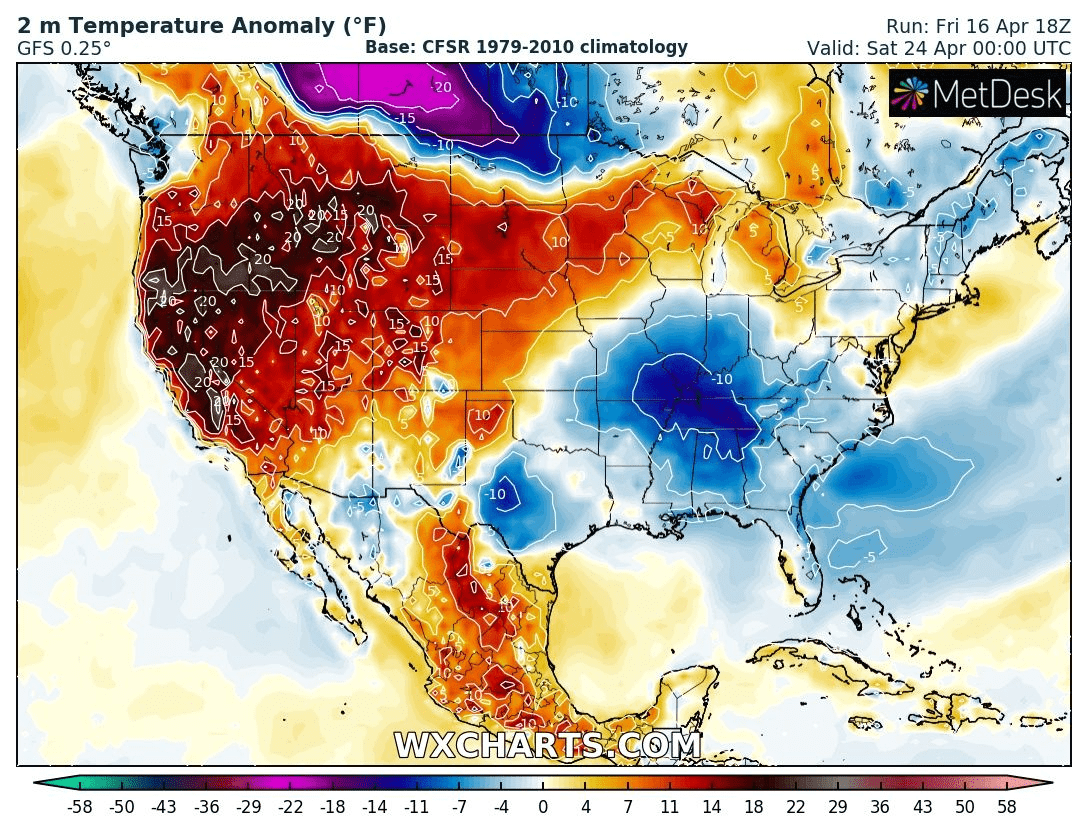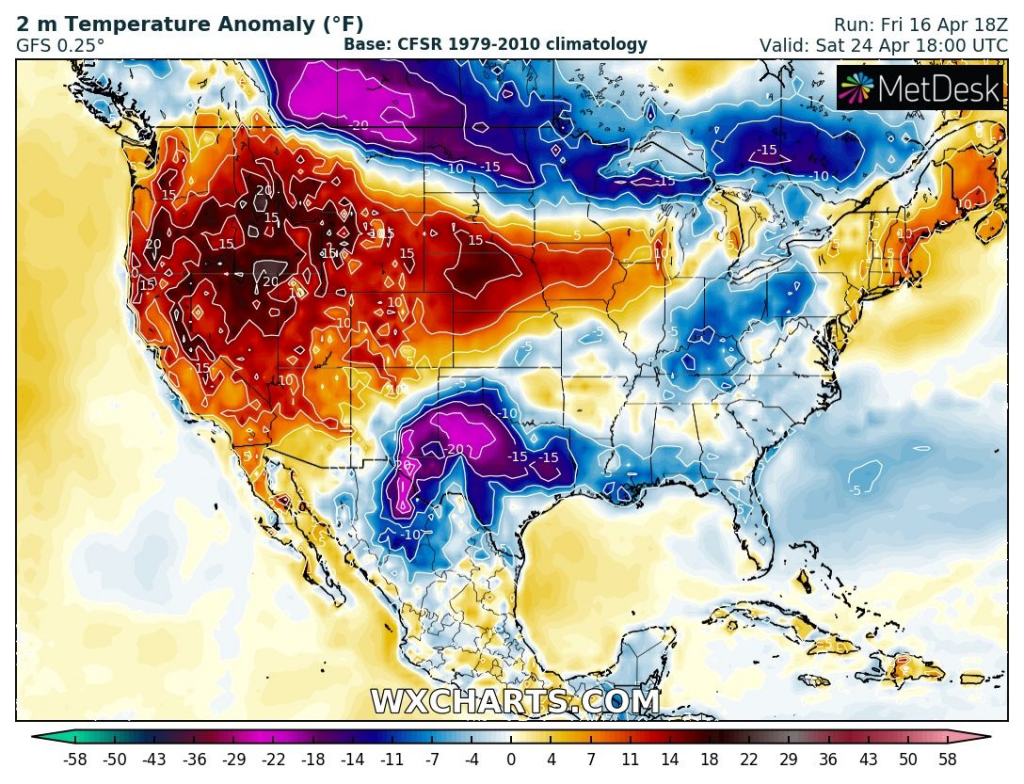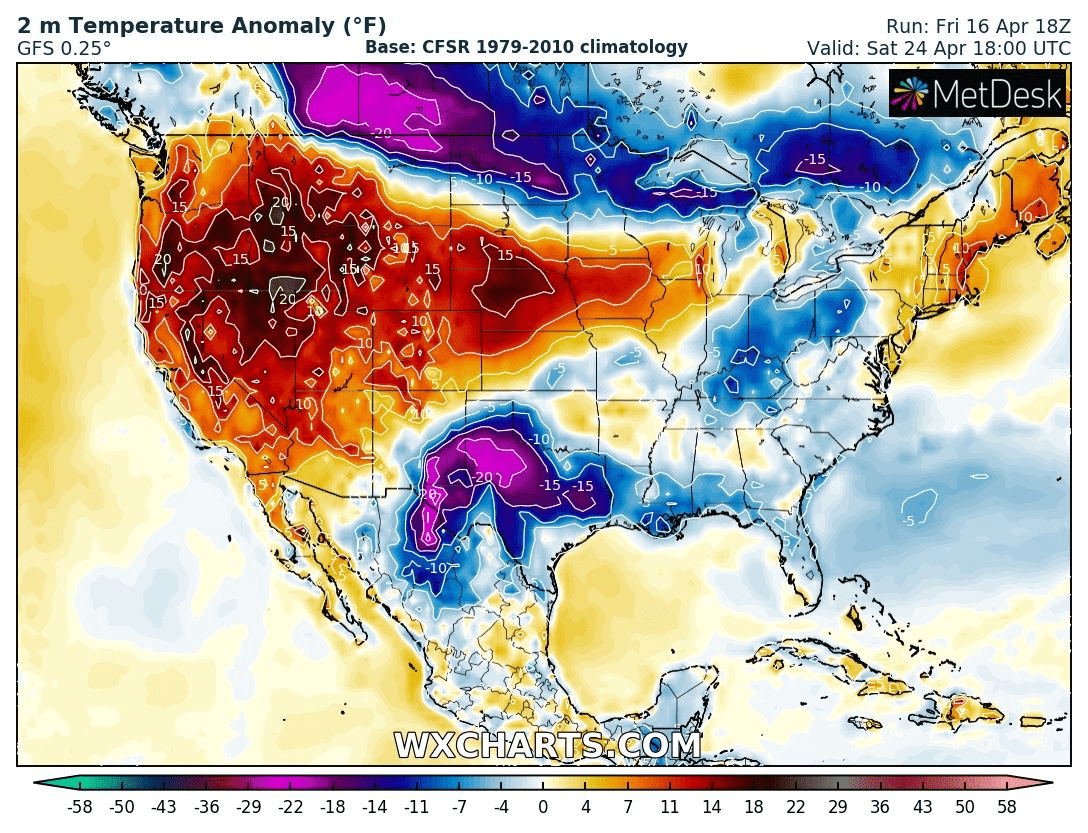 Read more: