Terrifying avalanche in Mont Blanc, France!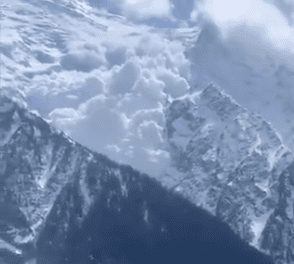 Spectacular avalanche hit massive of Mont Blanc, France on Thursday, 15. April 2021 afternoon.
Block of ice divided from the higher elevated parts of the peak near Dôme du Goûter, ~ 4.300m and continued on its way until it didn´t hit the lowest situated parts of the valley!
Remnants of the avalanche stopped near Taconnaz avalanche barrier, entrance to the Chamonix valley at 1 100m.
It´s unbelievable, that any injuries were reported from the accident.
Avalanche season in Europe and North America is in 2020/2021 extremely deadly.
After bad news from the USA /https://mkweather.com/deadly-avalanche-season-in-the-usa-the-worst-forecasts-in-history/; https://mkweather.com/deadliest-week-for-avalanches-in-the-us-in-more-than-100-years-2021// has come alarming news from Switzerland /https://mkweather.com/switzerland-with-deadly-avalanches-50-worse-than-other-seasons-27-died//, where 27 people have died so far, what is 50% more than in average.
Relatively good winter conditions across Northern Hemisphere in Winter 2020/2021 and Spring 2021 should be associated with persisting La nina pattern /https://mkweather.com/march-2021-as-the-2nd-month-below-temperature-average-on-the-earth-for-last-7-years//, which is associated with colder Earth, in comparison with months before an event around -0,5°C colder.
March 2021 was the second coldest month since 2014 on the Earth, if we consider global temperature anomalies and record cold blasts are persisting across Europe (and are returning into other parts of Northern Hemisphere) in April 2021 /see our homepage/).
Avalanche risk will be here thanks to melting of snow and ice until Summer 2021, therefore, if you plan vacation in the mountains, we recommend to you watch available professional sources and their news, forecasts and warnings.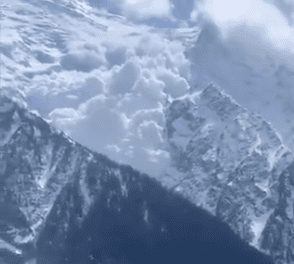 Read more: