Senegal (+47,0°C), Togo (+43,0°C), Ghana and Burkina Faso (+42,0°C): extremely hot weather hit western Sahel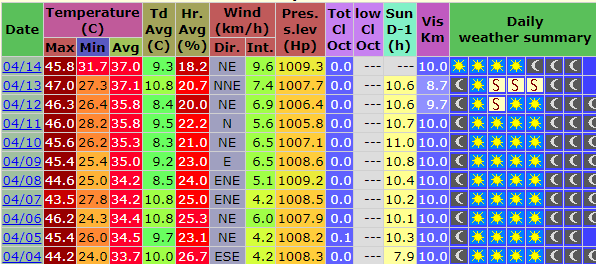 Only last week we informed about extremely hot conditions across parts of Sahara and Sahel /https://mkweather.com/mali-456c-only-24c-from-national-record-from-summer-months// – in Mali, +45,6°C was measured, what is only 2,4°C from all-time summer national record.
While in Europe, extremely cold weather is persisting, all tropical air is shifted above Sahel and Sahara, with the next exceptional temperature records in the region.
Extremely hot conditions reported in last days South Africa, with +44,8°C (a new April national record), too /https://mkweather.com/south-africa-with-a-new-april-record-448c-heatwave//.
At the same time such in South Africa, the hottest place on the Earth during so early season in history was located in Matam, Senegal, with maximum temperature +47,0°C.
According to Twitter account Extreme Temperatures Around the World, near all-time temperature records values were reported too from northern parts of Western Africa – Dapoan, Togo, reported +43,0°C and Wa, Ghana and Bobo Dioulasso, Burkina Faso, +42,0°C.
Extremely hot air until the end of the week will be shifting above Algeria, Libya, Egypt and northern Middle East, with some impact even above Turkey, where should be measured new mid-spring temperature records.
Spring and Summer 2021 forecasts for Saharan region expect hot weather, but in Sahel, gradually, devastating floods are in summer expected /https://mkweather.com/spring-autumn-2021-forecast-for-africa/; https://mkweather.com/summer-and-winter-2021-forecast-for-africa-hot-sahara-floods-in-sahel-drought-in-congo-and-east-africa//.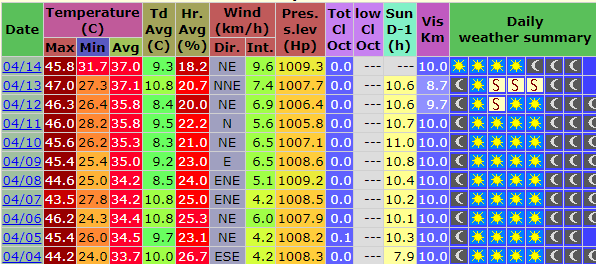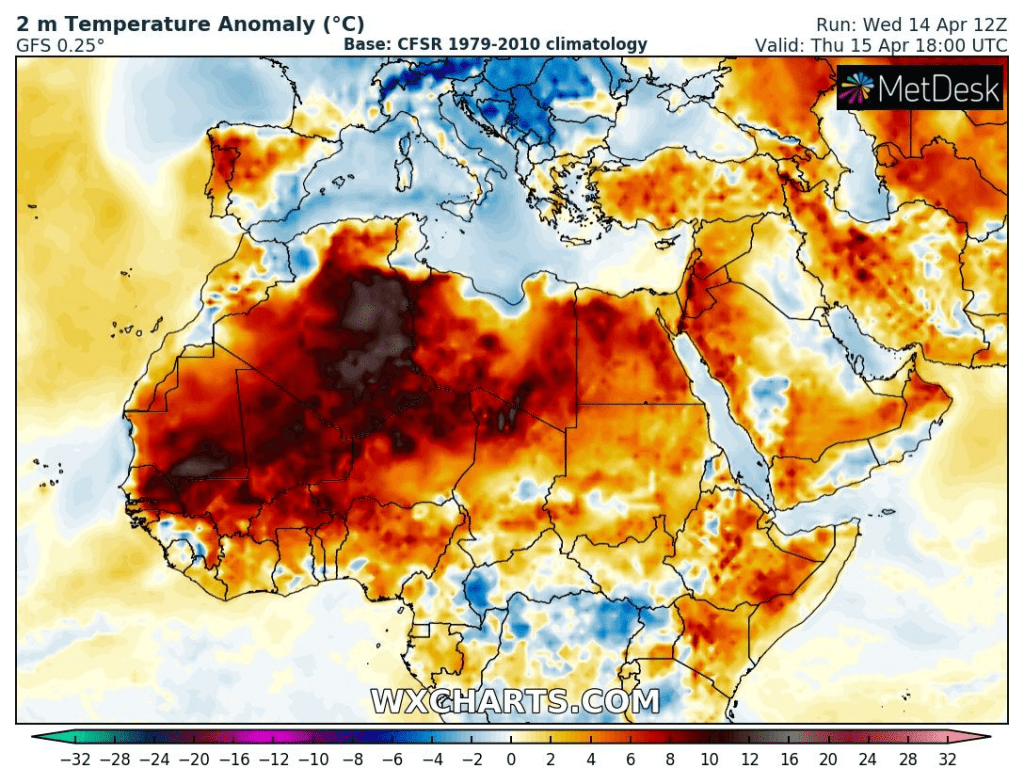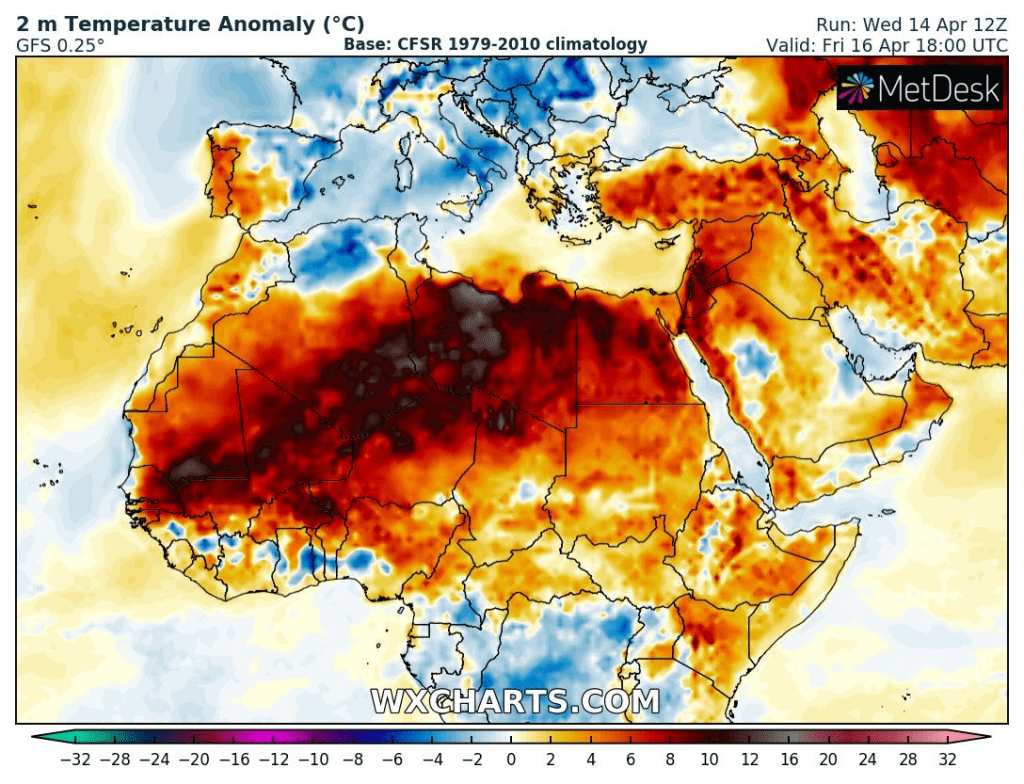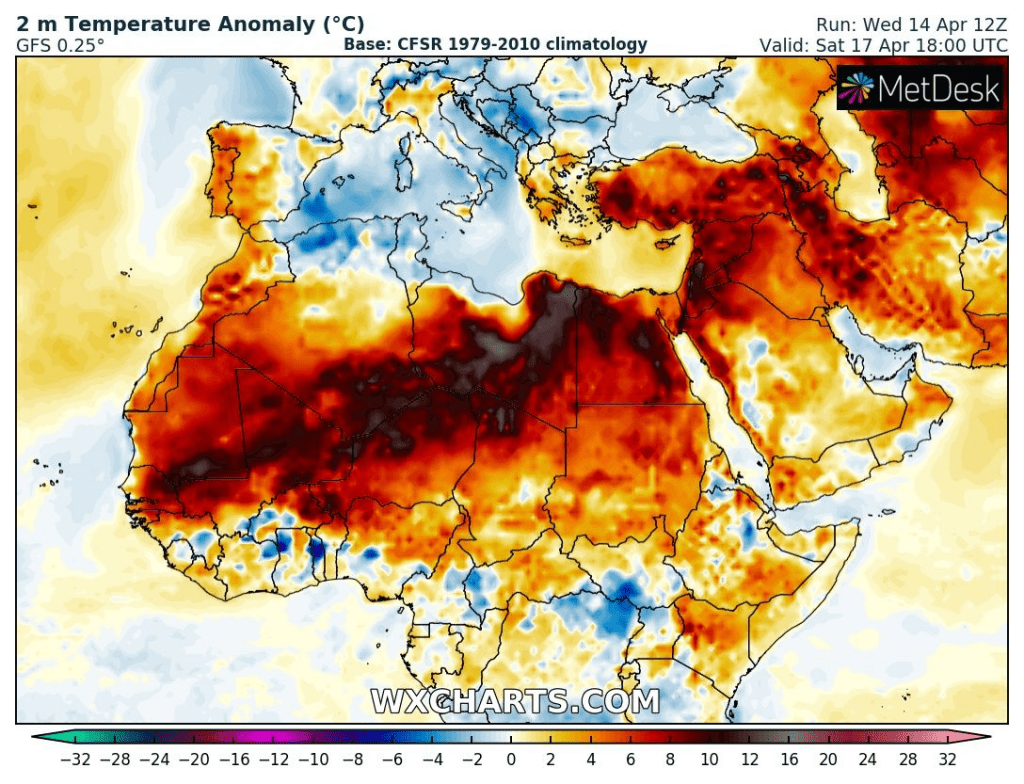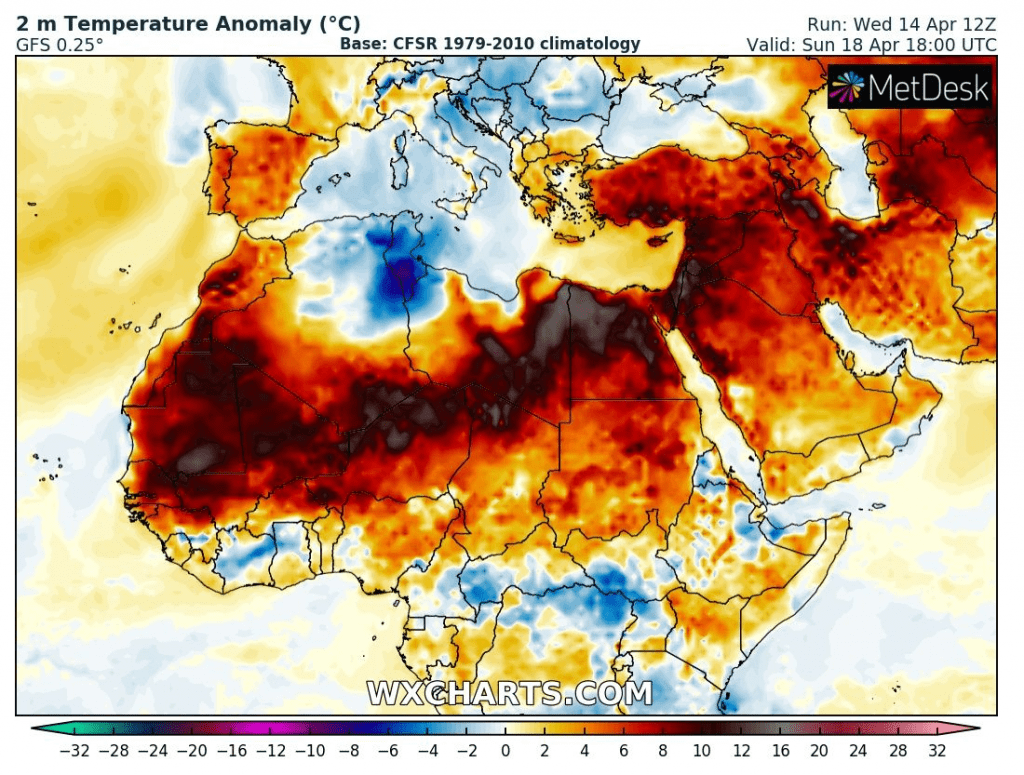 Read more:
https://mkweather.com/switzerland-with-deadly-avalanches-50-worse-than-other-seasons-27-died/