Supertyphoon Surigae (Category 5) hits Philippines!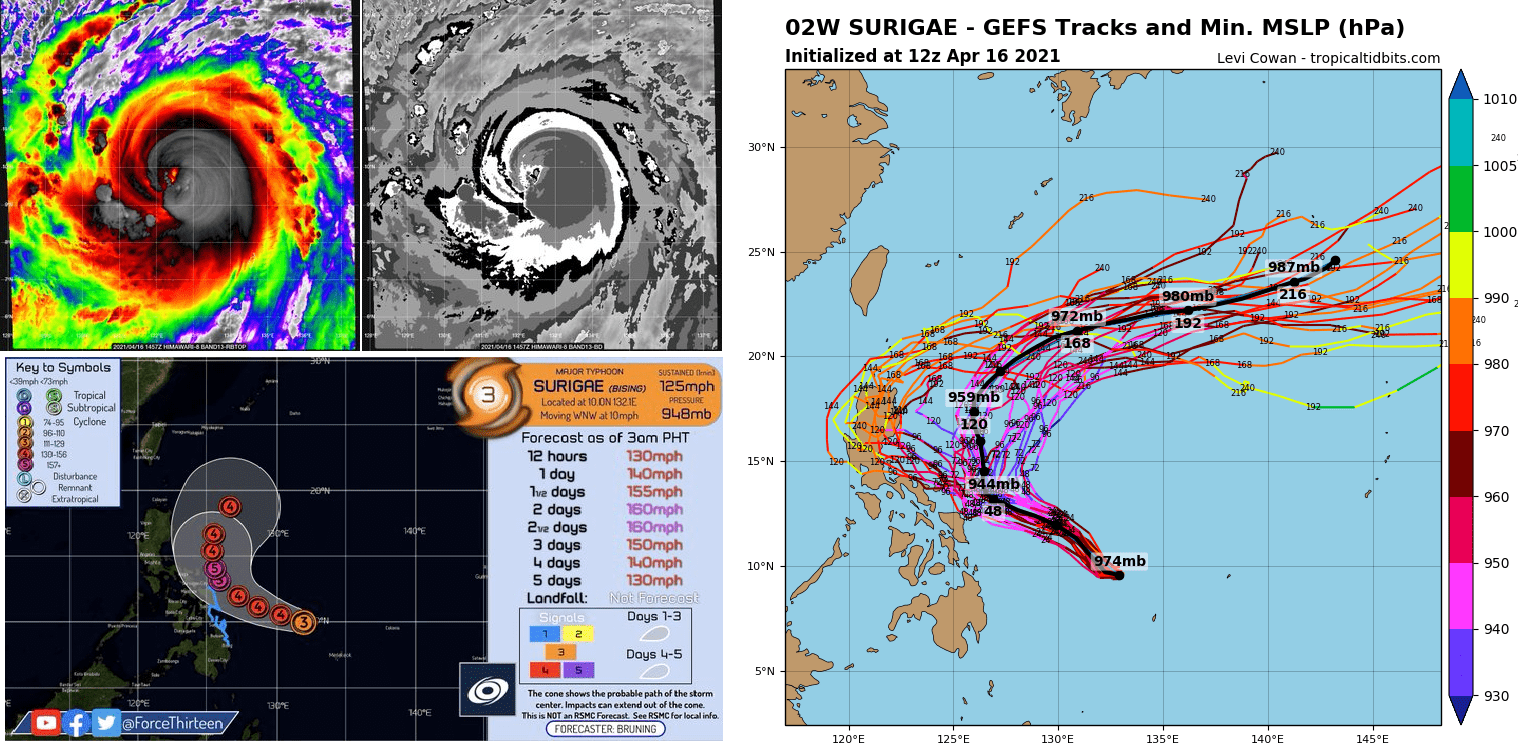 The first typhoon of 2021 season, Surigae, will be extremely strong!
Such a Category 5 Supertyphoon, Surigae should hit northeastern and northern Philippines already around Sunday, 18. April 2021!
Currently, on Friday, 16. April, strength of a system reached Category 4 Supertpyhoon and system continues to show signs of rapid intensification.
Only 13 storms have managed to reach Category 4 in April since 1945 in Western Pacific region.
According to some forecasters, only minor effects in Philippines are expected, other are more careful and warned before possible impacts in coastal areas or northern parts of Philippines.
Future trajectory of the system according GEFS forecast however isn´t fully known and there are a group of runs with transition system directly above northern Philippines (forecast from Friday evening for early next week).
Meanwhile, system 94P Invest is making landfall in Papua – New Guinea and its impacts were forecasted too in Queensland and Northern Territory, Australia.
In Indian ocean, system 95S Invest is forecasted to hit northern Madagascar, northern Mozambique, Tanzania and southern Kenya, too.
Thanks to La nina, typhoon and cyclone season in 2021, but too expected hurricane season in 2021 /https://mkweather.com/hurricane-and-tornado-season-2021-in-the-usa-above-average-expected-thanks-to-la-nina-forecast// are forecasted to be above average.
La nina is bringing into monsoon Asia more humid weatherm with increased risk of typhoons, tropical storms and tropical depressions, therefore it´s possible, that the next systems will appear in region soon.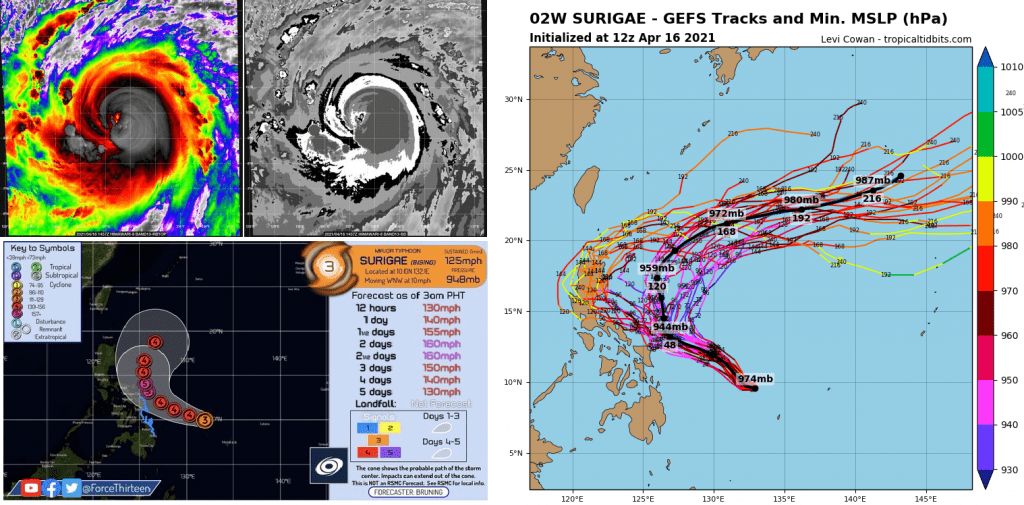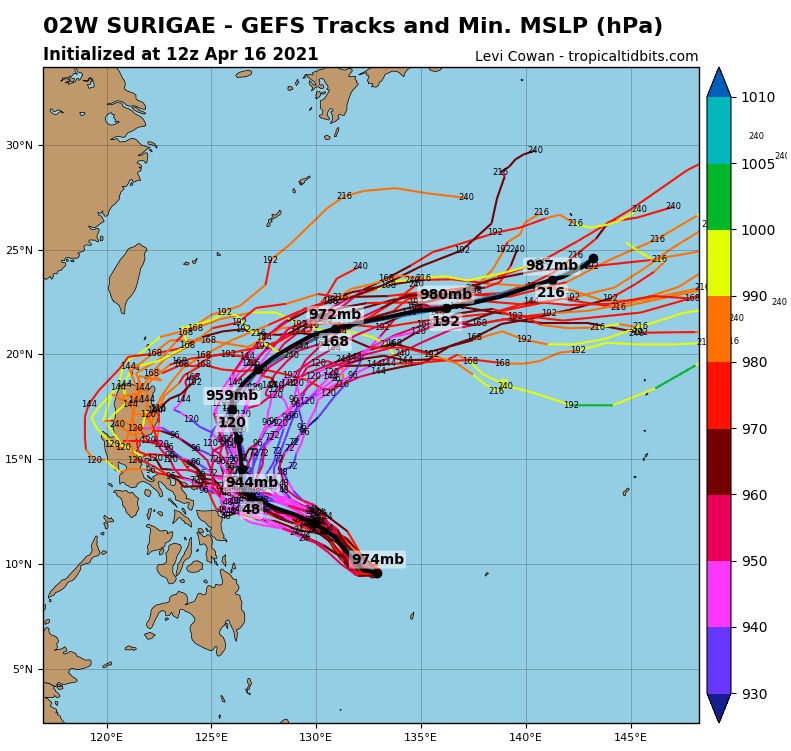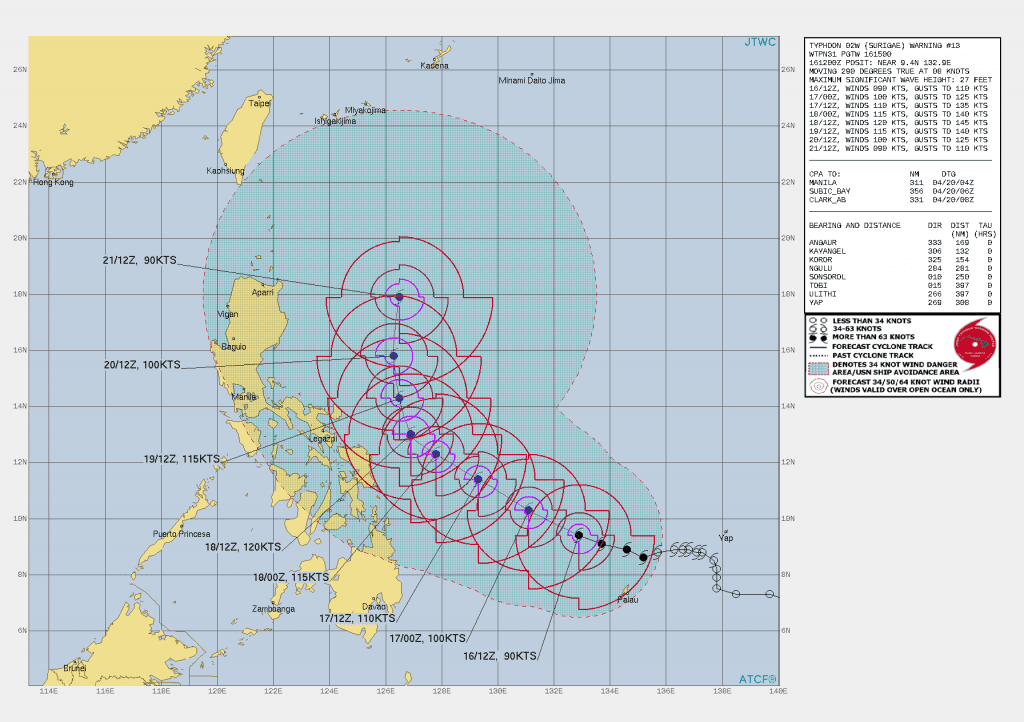 Read more:
https://mkweather.com/switzerland-with-deadly-avalanches-50-worse-than-other-seasons-27-died/