The strongest April typhoon in history! Supertyphoon Surigae (Category 5): Winds 315 km/h, devastated Palau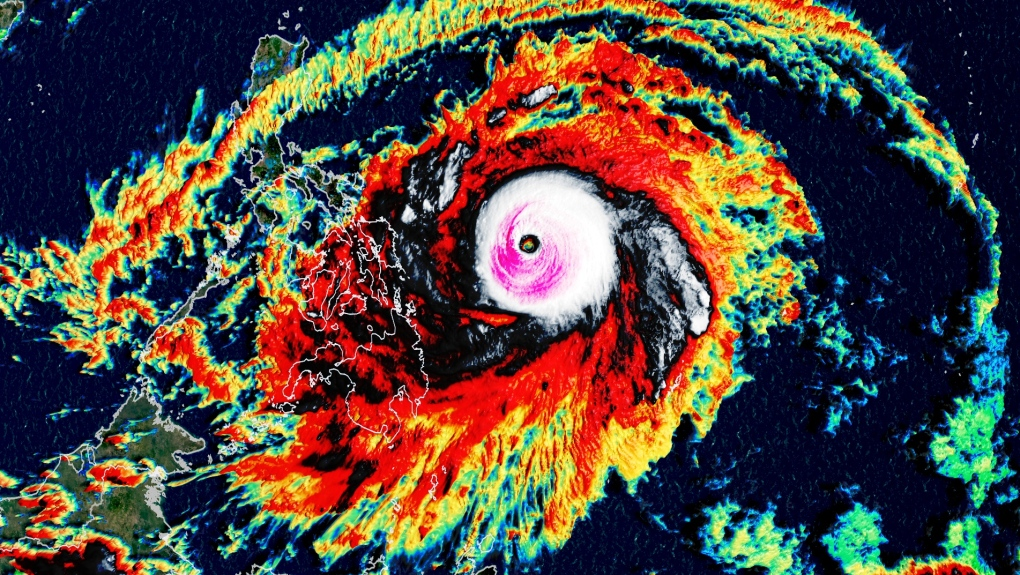 Only on Friday we have warned before devastating Supertyphoon Surigae, Category 5 /https://mkweather.com/supertyphoon-surigae-category-5-hits-philippines-mk//, which although hits Philippines with limited power, but some Oceanian islands hit in full power, with damaging winds exceeding almost 300 km/h!
Surigae became the strongest April typhoon in history, after strengthened to Category 5 with wind gusts up to 315 km/h and pressure in the middle of the system only 895 hPa.
Previous strongest April typhoon, Maysak, from 2015 reached pressure in the middle of sytem only 910 hPa and the next 3 typhoons in TOP5 only 920 – 935 hPa.
Surigae in full power hit Palau in Oceania, eastward from Philippines. Some first videos from the hit Oceanian country are already available. Partly was hit island Sulawesi, Indonesia and Micronesia, too.
Wave heights as high as 4,5 m are forecast near the eastern coasts of Visayas and Mindanao, Philippines around Sunday, 18. April 2021.
On Saturday, 17.4. 23:00 Central-European time, system is shifting 730 km eastward from Legazpi, Philippines and country is prepared for the first typhoon in Typhoon season 2021.
Only in Winter 2020/2021, very poor Typhoon season 2021 was forecasted, with below average count of tropical storms, typhoons and supertyphoons in SE/E Asia.
However, forecasts were changed after last corrections of La nina predictions, which should persist throughout the year 2021, not only until Summer 2021, such was previously forecasted.
Thanks to La nina, strong Hurricane season 2021 is expected, too /https://mkweather.com/hurricane-and-tornado-season-2021-in-the-usa-above-average-expected-thanks-to-la-nina-forecast//. Extremely strong Hurricane season 2020 however shouldn´t be overcame.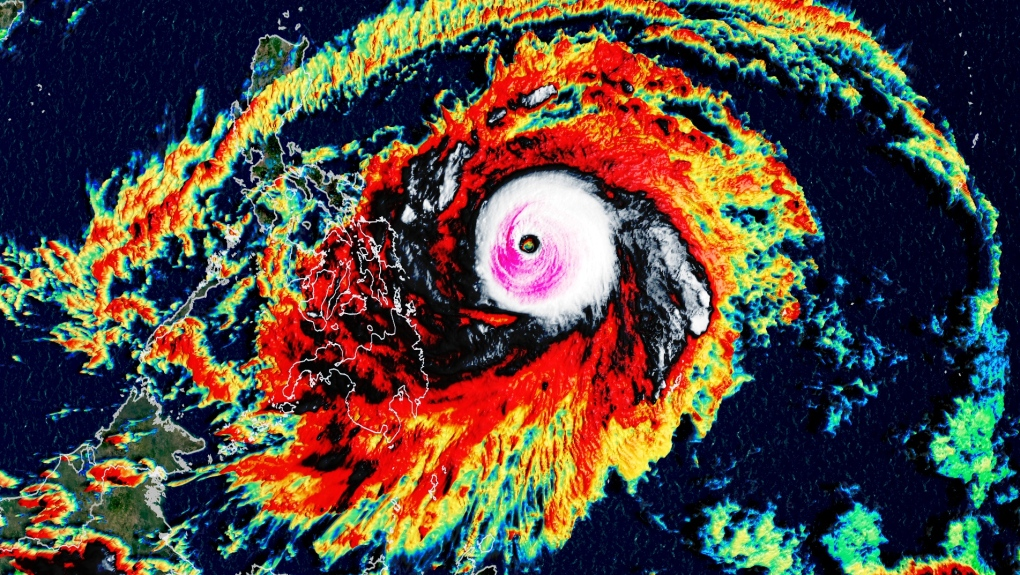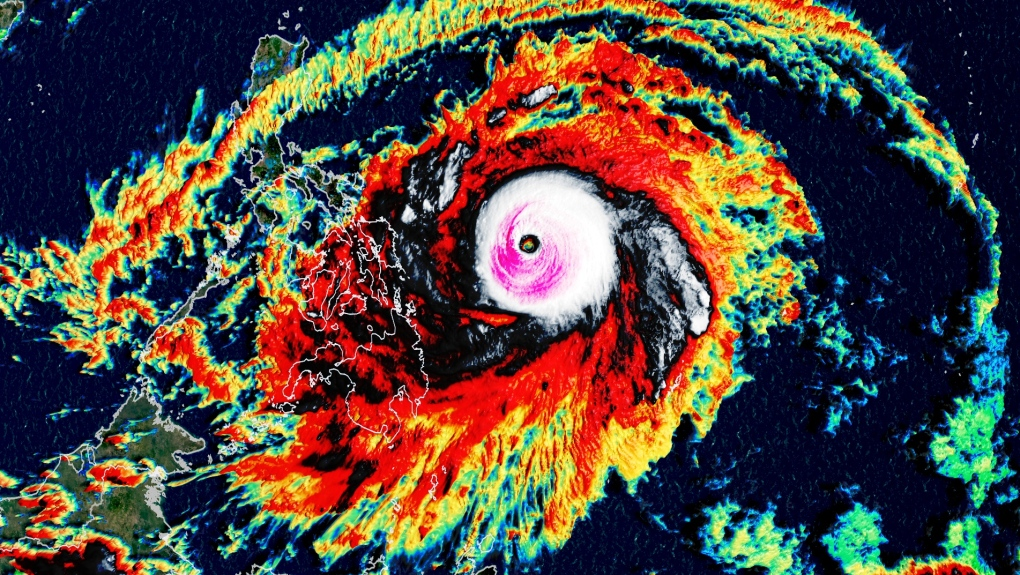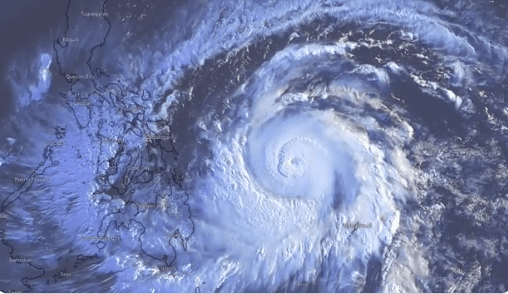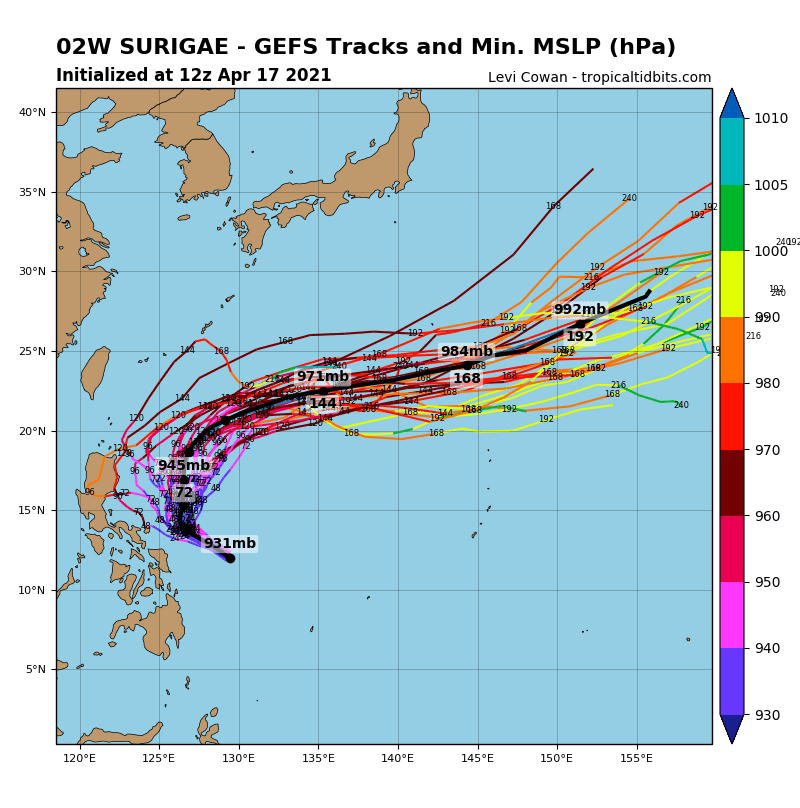 Read more: