Egypt +44,2°C, Libya +42,0°C, hot summer in southern Mediterranean, too! Next weekend will be even hotter!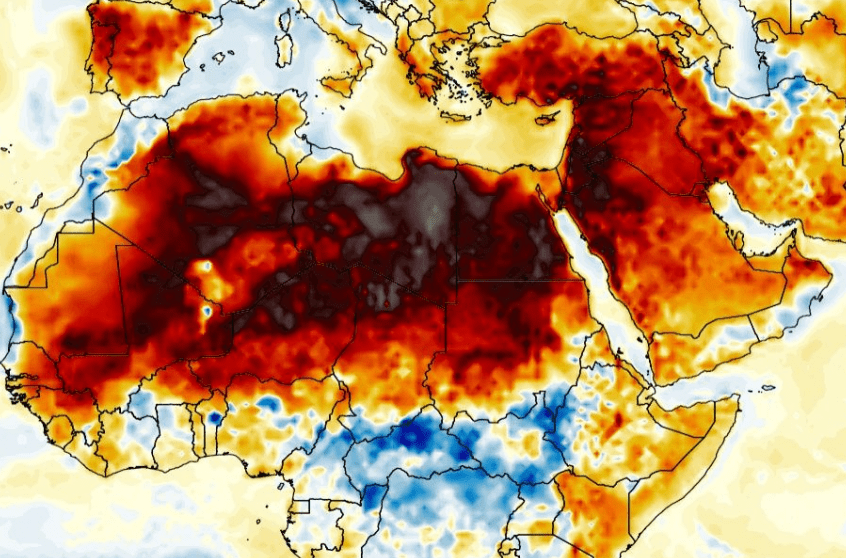 Severe early heatwaves already hit Saharan states and southern Mediterranean, informed Twitter account Extreme Temperatures Around the World.
+44,2°C in the oasis of Jalu and +44,0°C at Tazerbo was in Egypt on Saturday, 17. April, measured.
Hon, Obari and Tragen, central Libya surprised with maximum temperatures +42,0°C and ot +40,0°C was measured on Medoterranean coast, Sirte, too.
Extreme heatwave during last days persists over western Sahel /https://mkweather.com/senegal-470c-togo-430c-ghana-and-burkina-faso-420c-extremely-hot-weather-hit-western-sahel/; https://mkweather.com/sahara-is-extremely-hot-niger-452c-sudan-450c-chad-445c-and-egypt-440c-north-africa// and slowly shifted above northeastern Africa.
During the next days, extremely high temperatures will shift above Middle East and Turkey, with possible April daily, regionally all-time temperature records.
Extreme heatwaves however stay in northern Africa, too and the next extreme heatwave is forecasted for Algeria, Libya and Egypt, such as for northern Sahel countries already in around the next weekend (23.-25. April 2021 including Friday).
High temperatures from Sahara during the next months will be gradually shifting parts of Europe /https://mkweather.com/deadly-heatwaves-in-europe-soon//, firstly mainly the Spain, Portugal, France and Italy, then the rest of the continent, with result of very hot and dry summer according to current ECMWF prognoses.
While Summer 2021 in Sahara is expected to be hot, Sahel should hit extreme floods according to Mkweather Summer 2021 forecast for Africa /https://mkweather.com/summer-and-winter-2021-forecast-for-africa-hot-sahara-floods-in-sahel-drought-in-congo-and-east-africa//.
It appears, that during the next months, many interesting temperature records should be in the region overcame.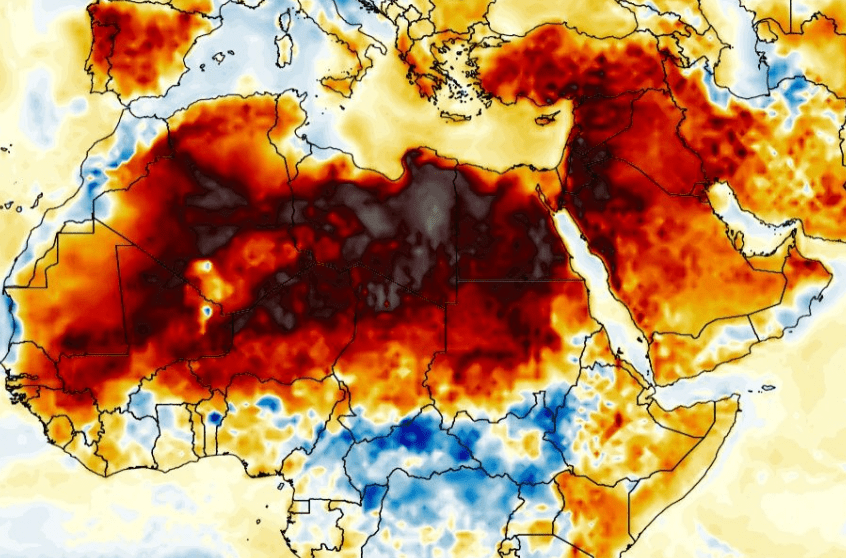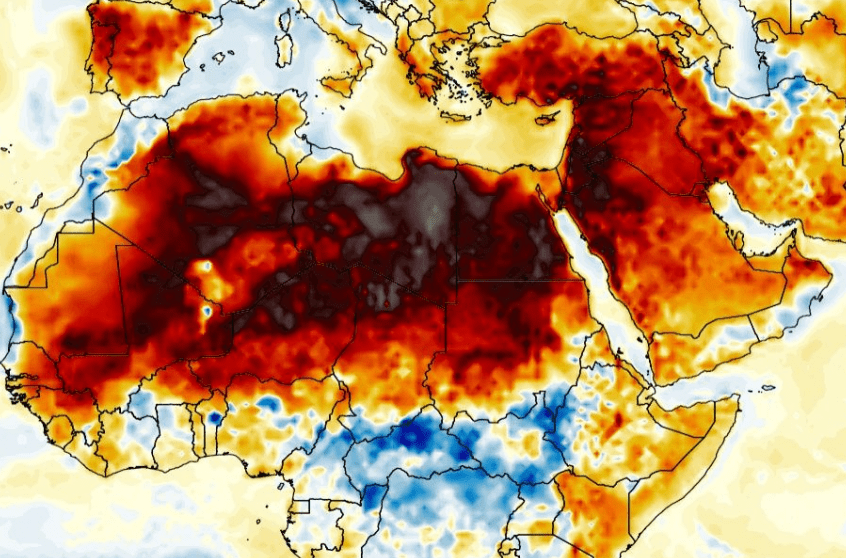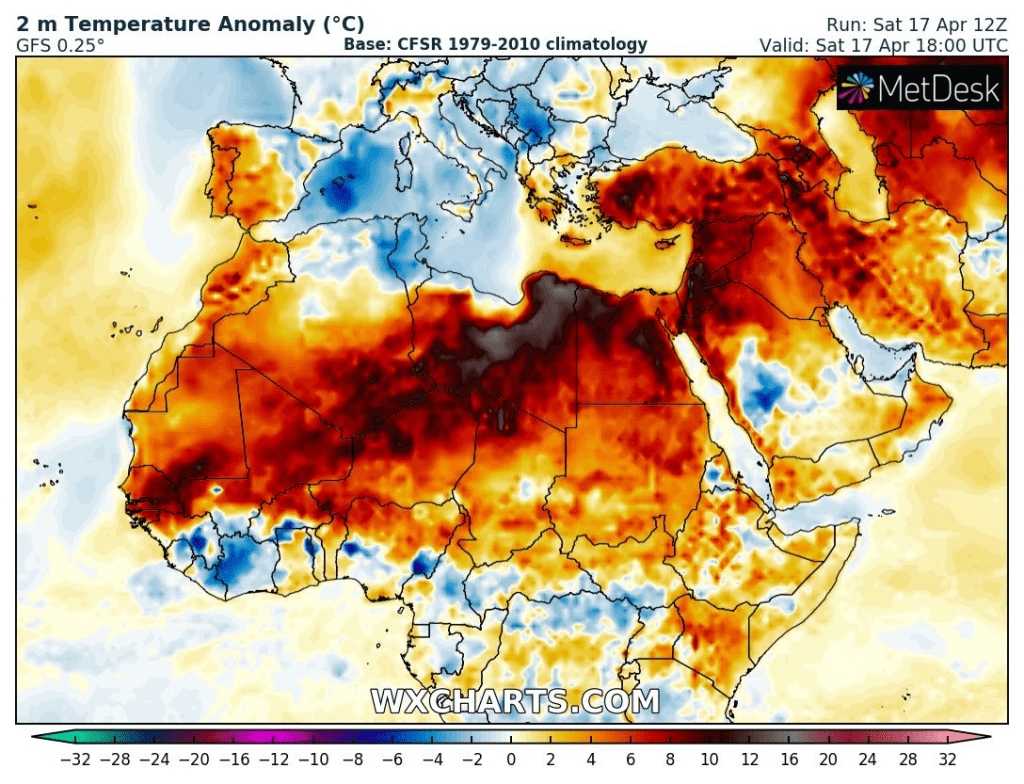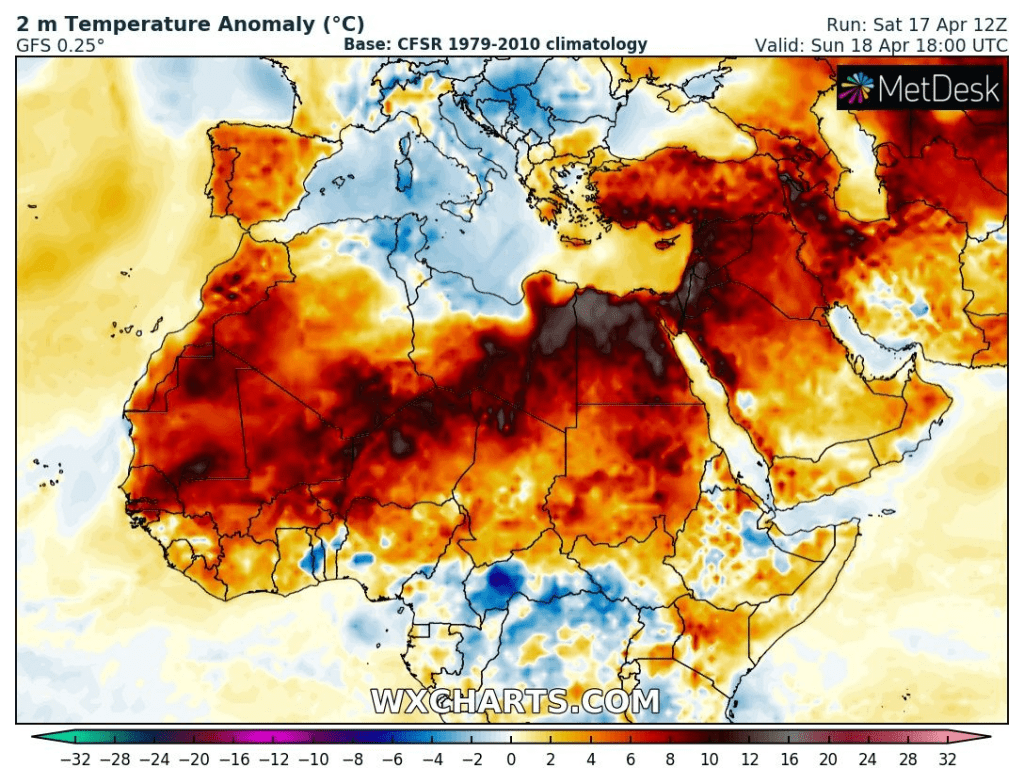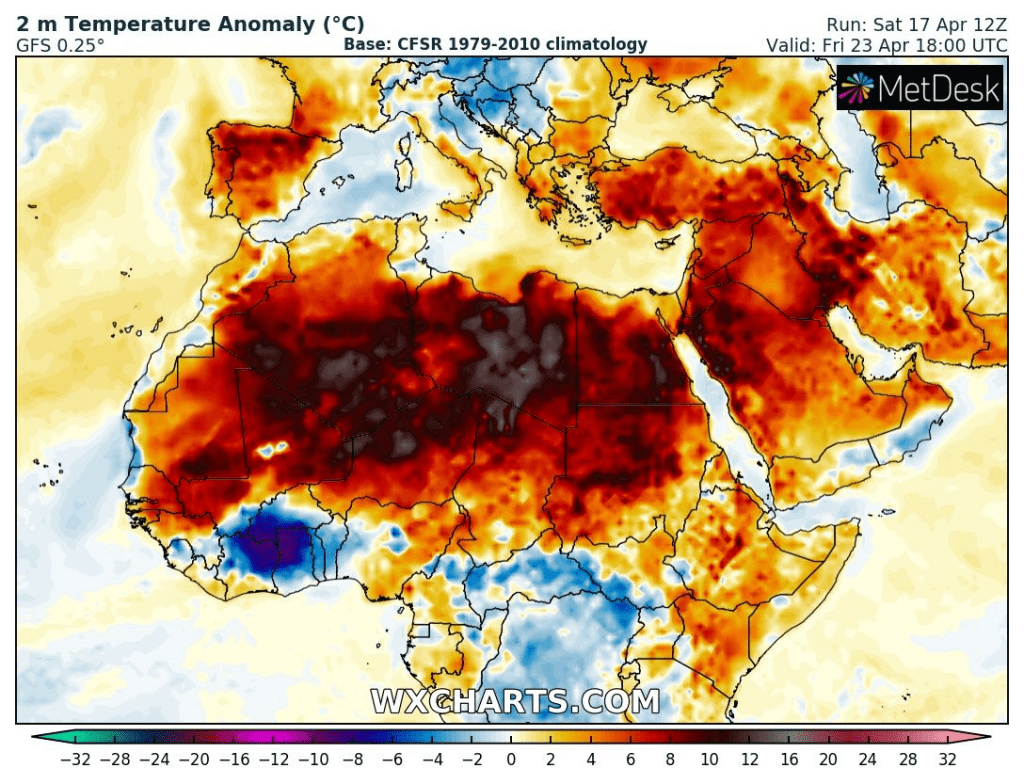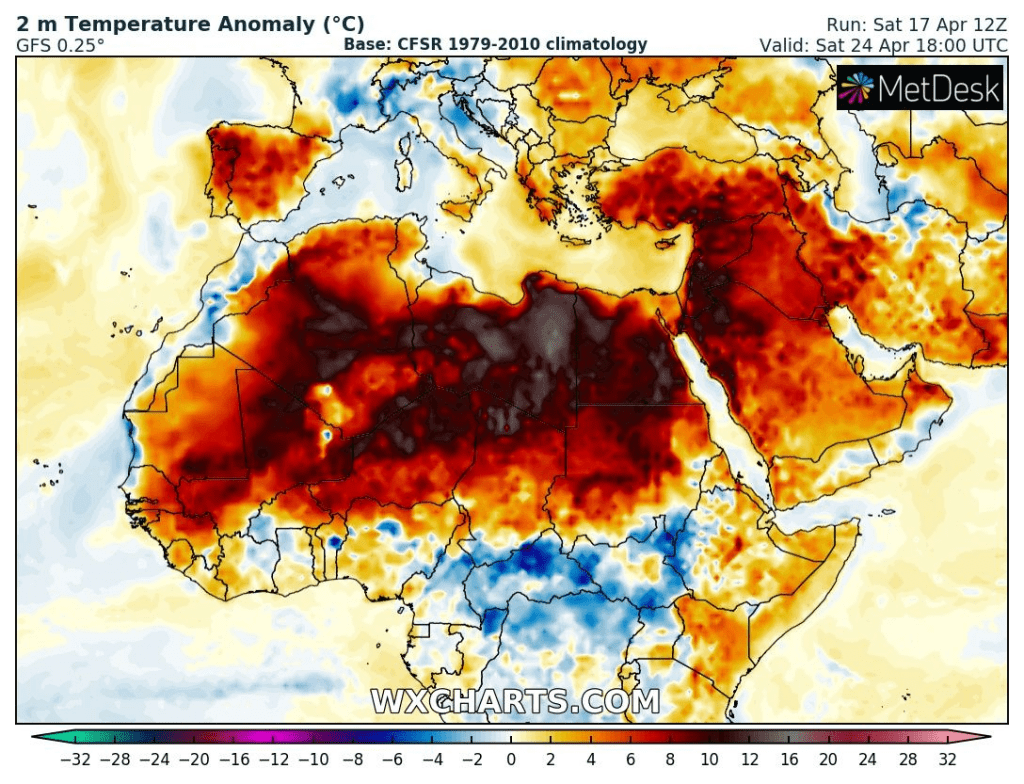 Forecast from wxcharts: this weekend, versus the next Friday / Saturday – next week heatwave will be even hotter /wxcharts.com
Read more: