Deadly heatwaves in Europe soon?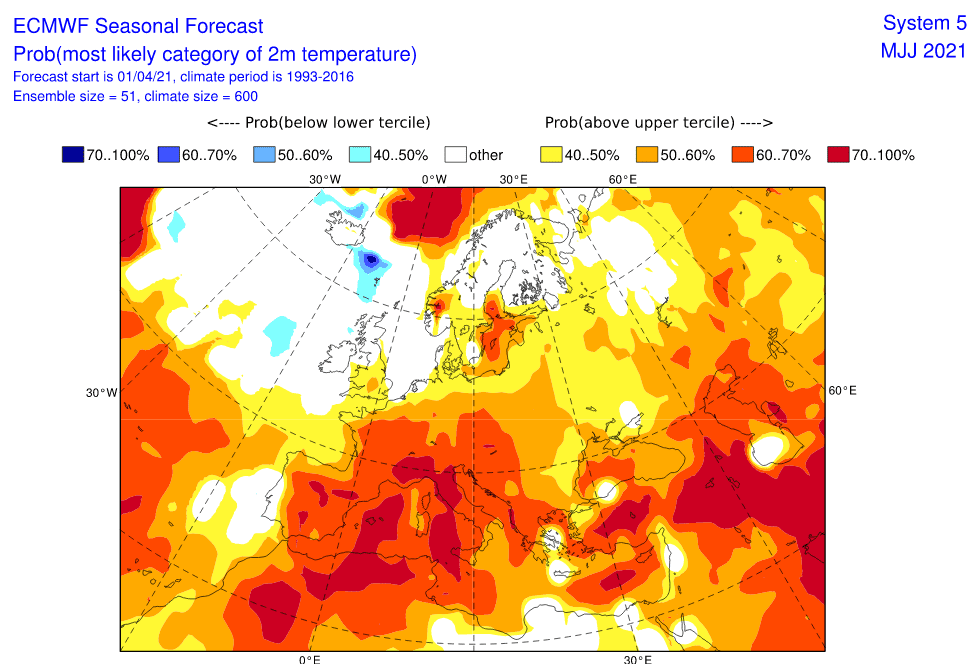 Maybe only a month, maximally two divide us from possible deadly summer heatwaves in Europe, forecasted by model ECMWF.
In some parts of Europe, such as the Spain, Portugal and France, above average temperature anomalies with powerful heatwaves are forecasted already for weeks of May 2021, mainly 3.-10. May and 17.-24. May 2021.
For many parts of western and southern Europe, including parts of Central Europe, extreme heatwaves, with strong positive temperature anomalies and drought (strong negative precipitation anomalies) are forecasted for 3-month windows MJJ (May – June – July), JJA (June – July – August) and JAS (July – August – September) according to model, with severe drought mainly in the Spain, Portugal, France, Italy, southern Germany, Benelux, the Alps, the Carpathians and western Balkan.
Sahara is forecasted according to Mkweather Summer 2021 forecast for Africa to be very hot /https://mkweather.com/summer-and-winter-2021-forecast-for-africa-hot-sahara-floods-in-sahel-drought-in-congo-and-east-africa// – mainly its western parts, what should have impact into heatwaves in southern and western parts of Europe.
Already in April, parts of Sahara and Sahel are extremely hot /https://mkweather.com/senegal-470c-togo-430c-ghana-and-burkina-faso-420c-extremely-hot-weather-hit-western-sahel/; https://mkweather.com/sahara-is-extremely-hot-niger-452c-sudan-450c-chad-445c-and-egypt-440c-north-africa// and +40/+42°C temperatures already reports Libya, including coastal regions.
According to Mkweather Summer 2021 forecast for Europe is expected hot and dry summer, only parts of northwestern Europe or Scandinavia should be colder or stormy /https://mkweather.com/summer-2021-forecast-for-europe-hot-and-dry-pattern-as-leading-heatwaves-drought/; https://mkweather.com/first-forecast-for-summer-2021-in-europe-la-nina-and-nao-hot-summer-is-probable//.
Forecasts from different season of the year for the next summer are little regionally different, but according to the newest materials, it appears for hotter summer for parts of western Europe, including northern France, Benelux, western Germany or even England, such previous forecasts showed.
It means, that almost in all Europe we should be prepared for hot Summer 2021, despite of ongoing La nina /https://mkweather.com/march-2021-as-the-2nd-month-below-temperature-average-on-the-earth-for-last-7-years//, which is main factor for severe coldwaves in winter and transitional seasons.
Next 2 weeks until 3. May 2021 / ECMWF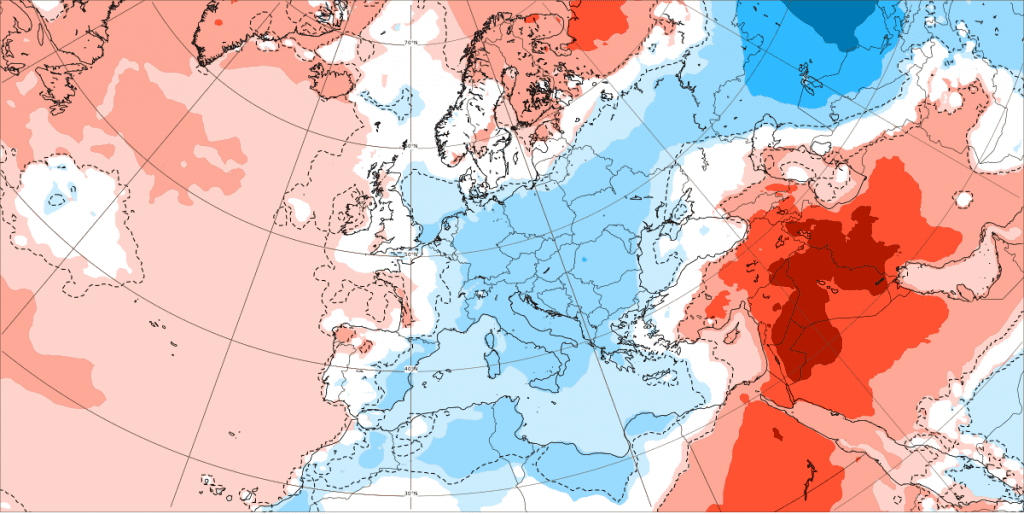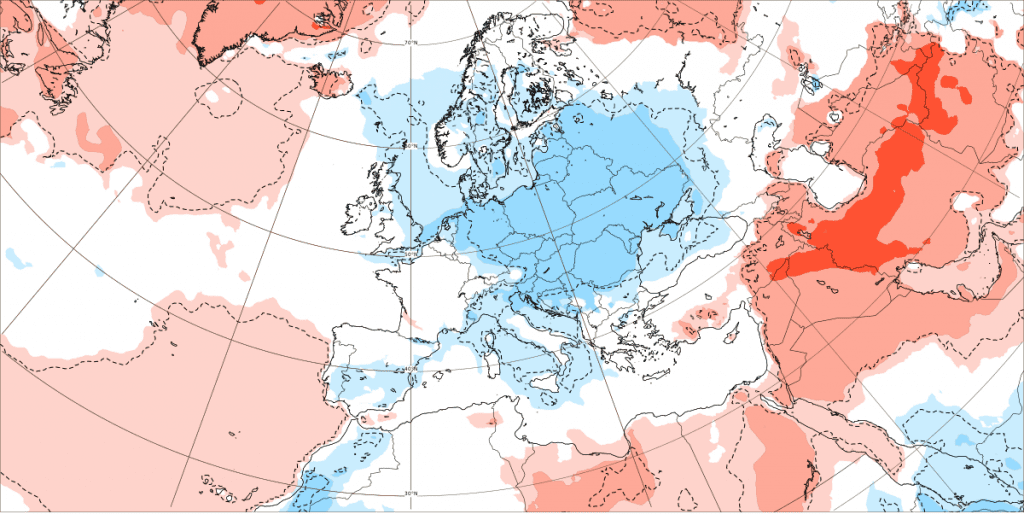 3.-10. and 17.-24. May 2021 – emphasis into Portugal, Spain and France /ECMWF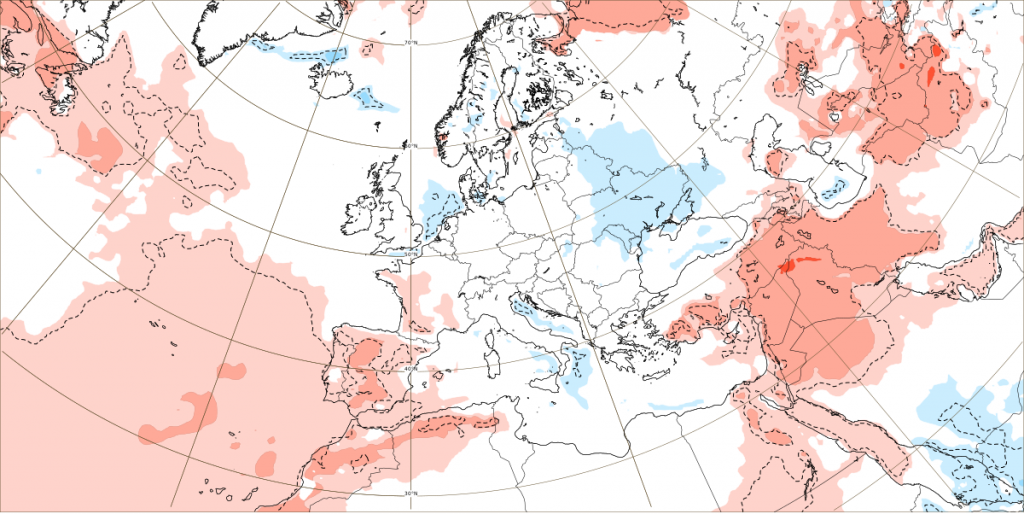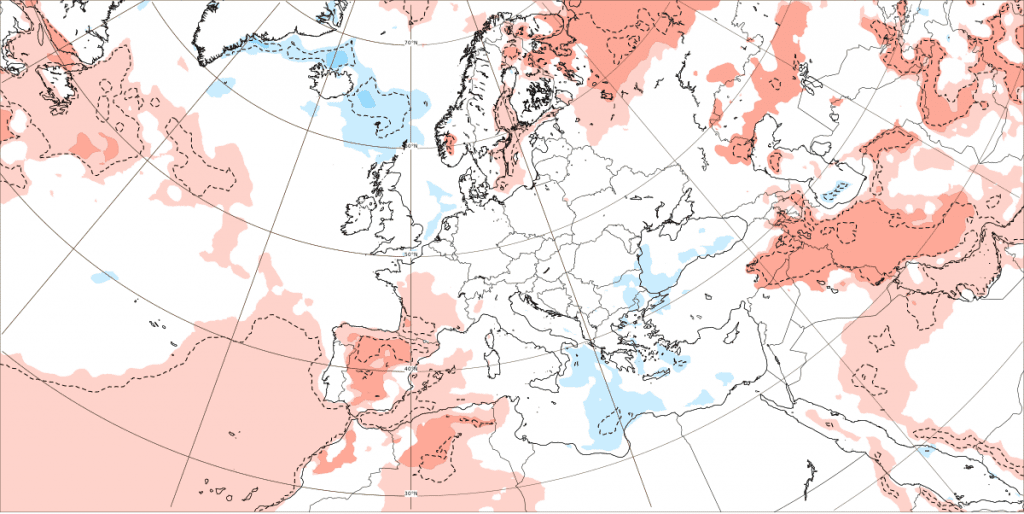 Forecast for summer season – temperature anomalies per 3-month windows /ECMWF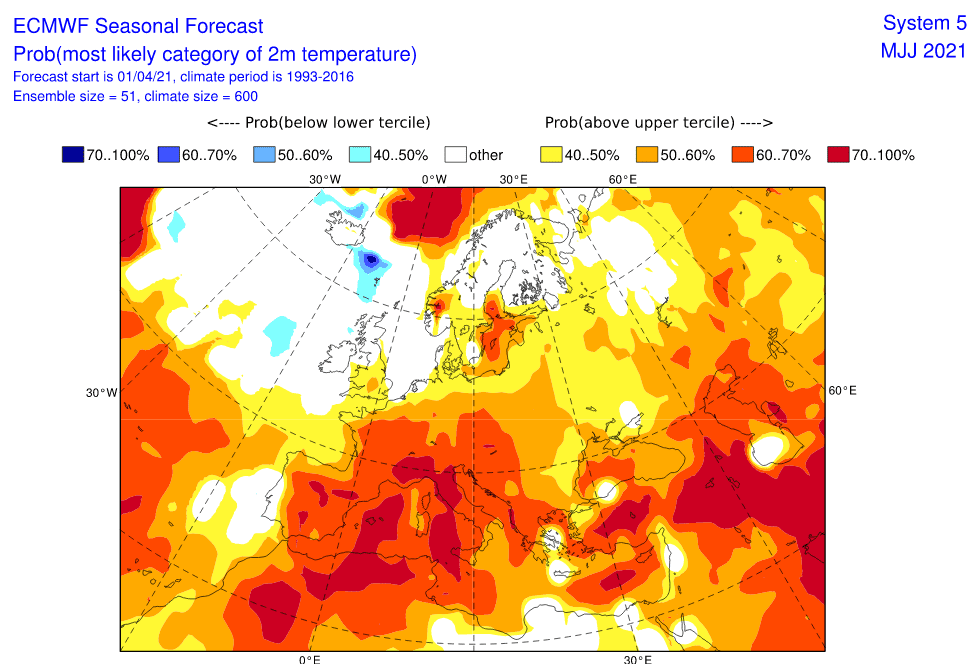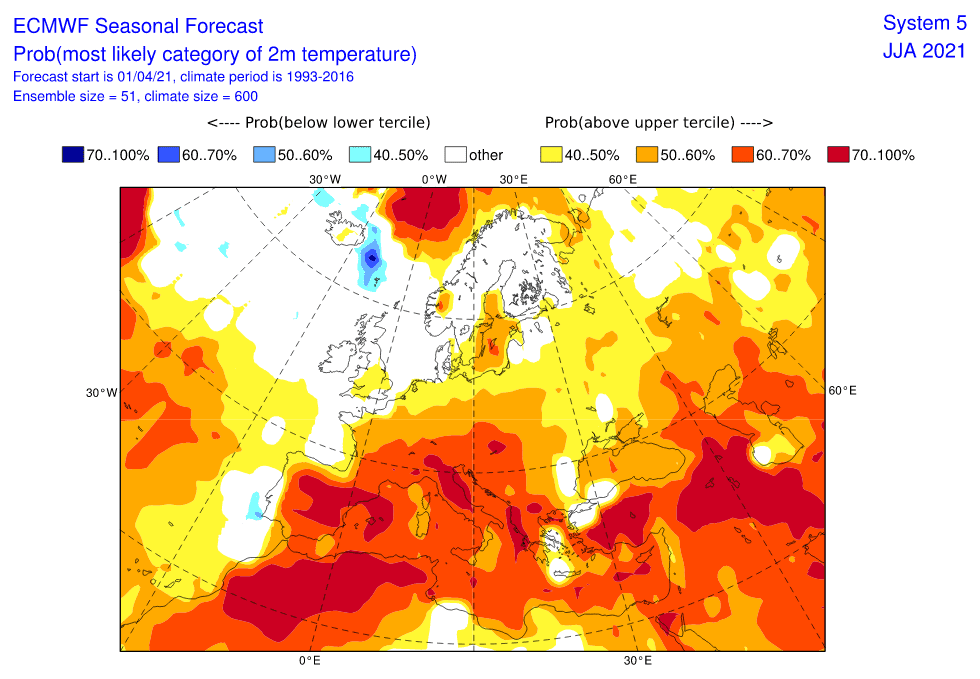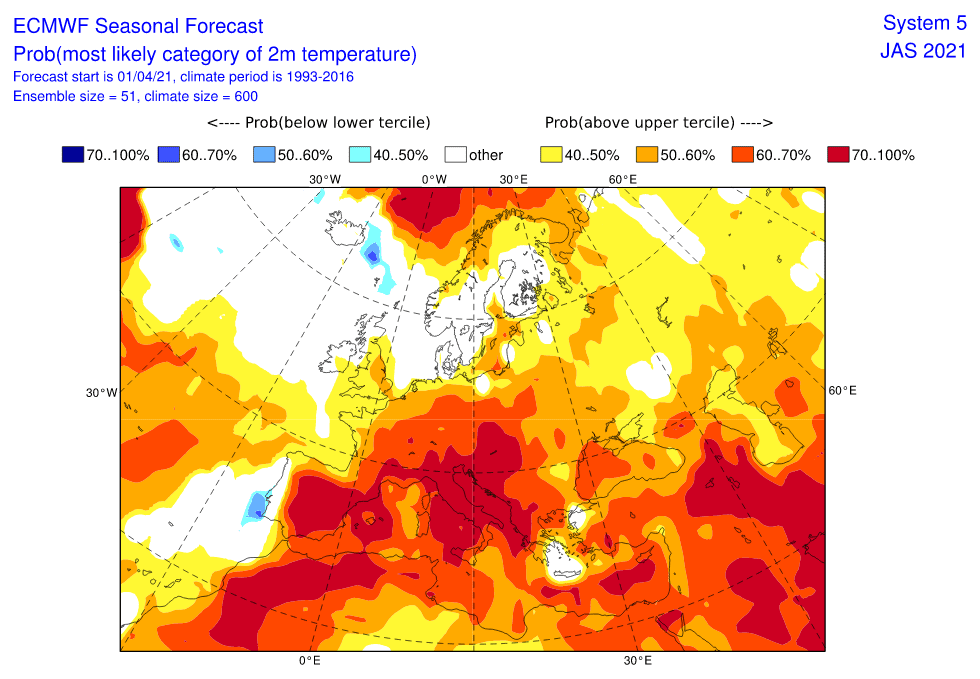 Precipitation anomalies per 3-month windows /ECMWF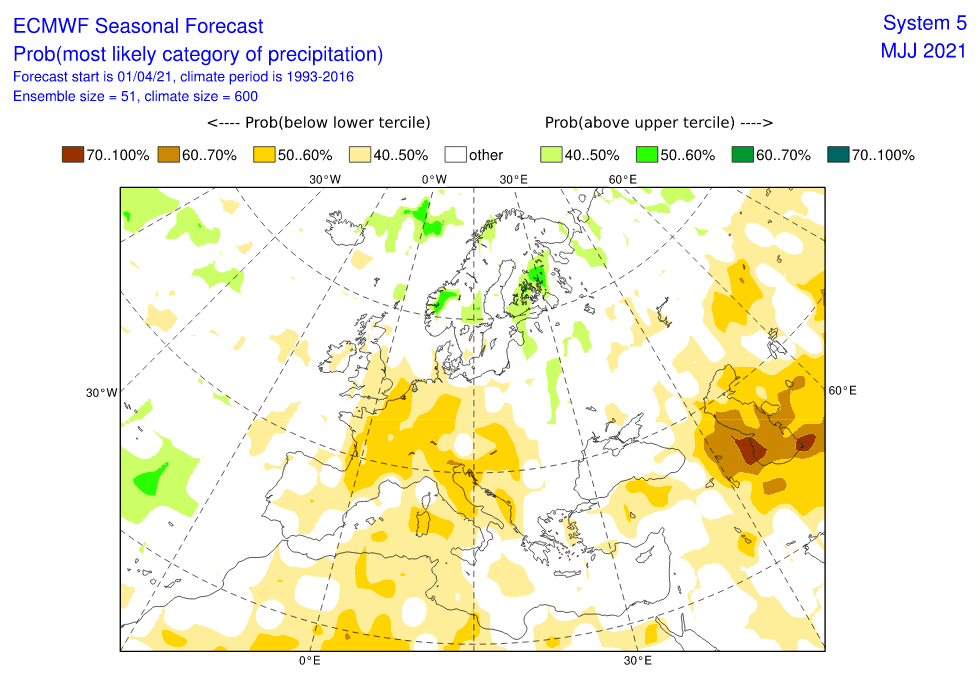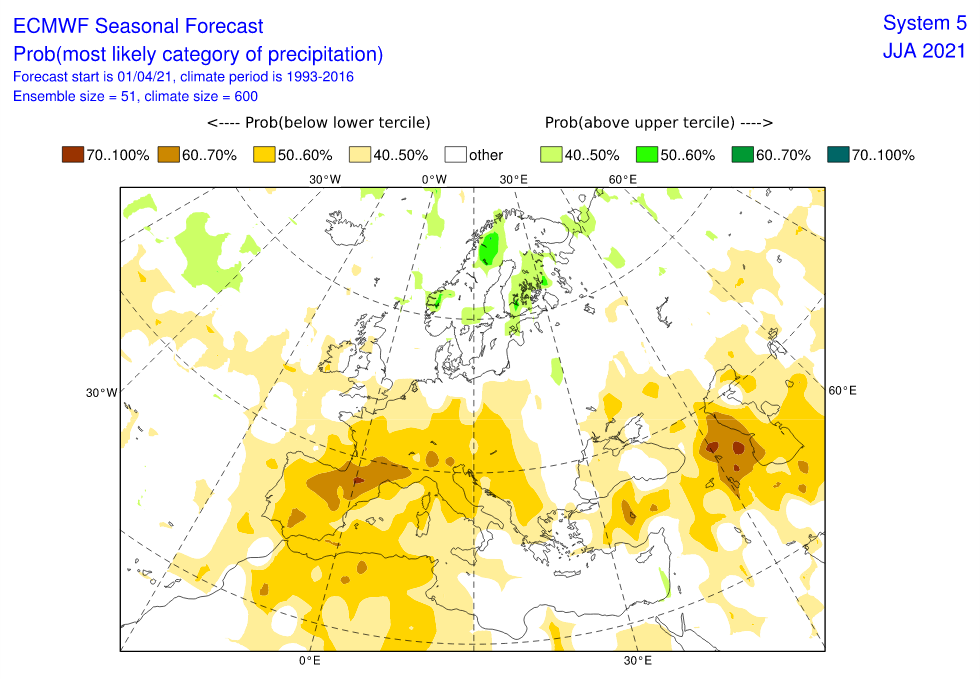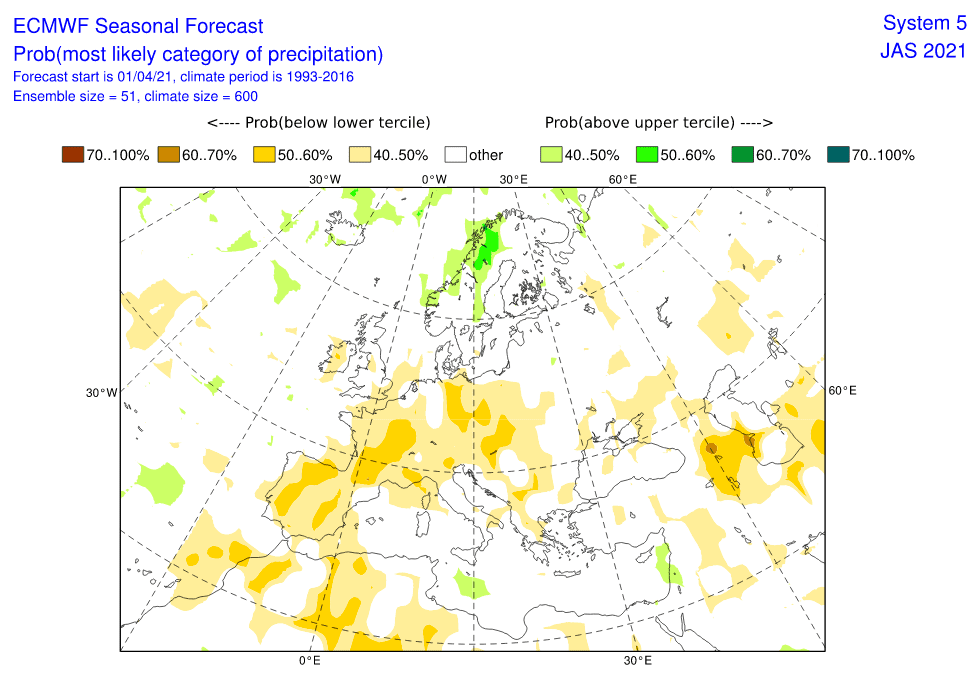 Source: Charts | ECMWF
Read more: