GFS predicts +30°C for Central Europe during the first days of May! Heatwave should hit Italy, Balkan and Eastern Europe, too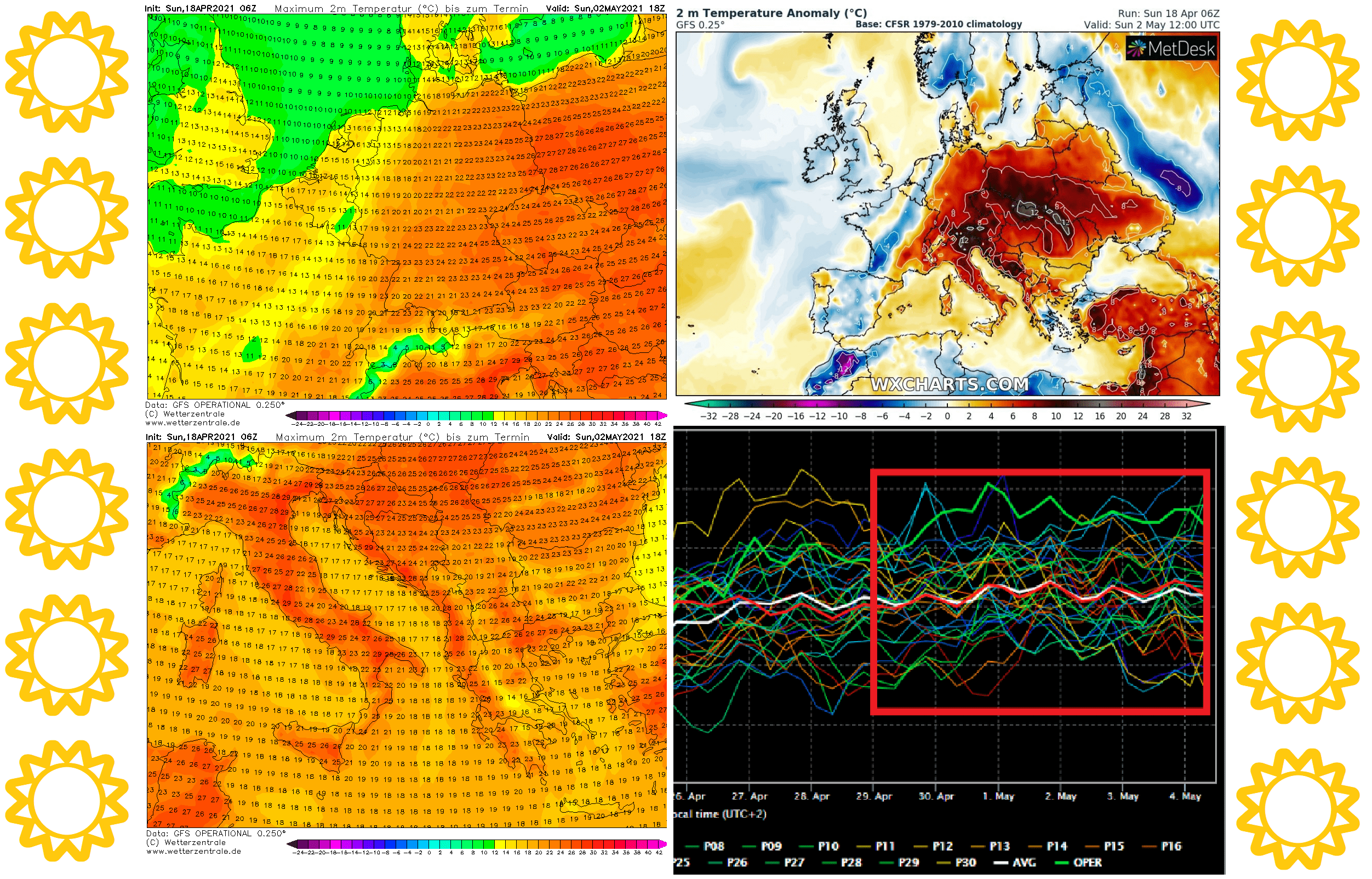 Although ensemble forecasts expect only with "basic summer warm spell (above +25°C)", with temperatures above +25°C, main run of GFS expect risk of the first tropical days (above +30°C) in Central Europe, and parts of Balkan, Italy and Eastern Europe, in 2021!
Hot air should move above continental parts of Europe withing hig pressure system from Central Sahara, above Libya and Central Mediterranean and parts of western Europe, such as the UK, France or the Spain should be hit only marginally.
GFS surprised with risk of tropical temperatures (+30°C and more) above Poland, Slovakia, Hungary and maybe Czechia, eastern Germany and Austria.
Rare tropical day accrording to these outputs should occur in Ukraine, Belarus or even Lithuania.
Temperatures +30/+35°C should surprise parts of Balkan peninsula and Italy, but very hot will be in Turkey, too.
Early May heatwave therefore should end one-month suffering of cold weather in parts of Europe, with severe frosts, rain and snow.
Although, it is only preliminary forecast and situation should little change, yet, chance for warm weather started to see many GFS runs for the first May pentade 2021.
Heatwave should be later ended by cold front with severe storms from the west.
Whereas this forecast is fresh and there is needed to confirm it during the next several days, Mkweather brings in next period updates of probable hit regions and possible national maximum temperatures within heatwave.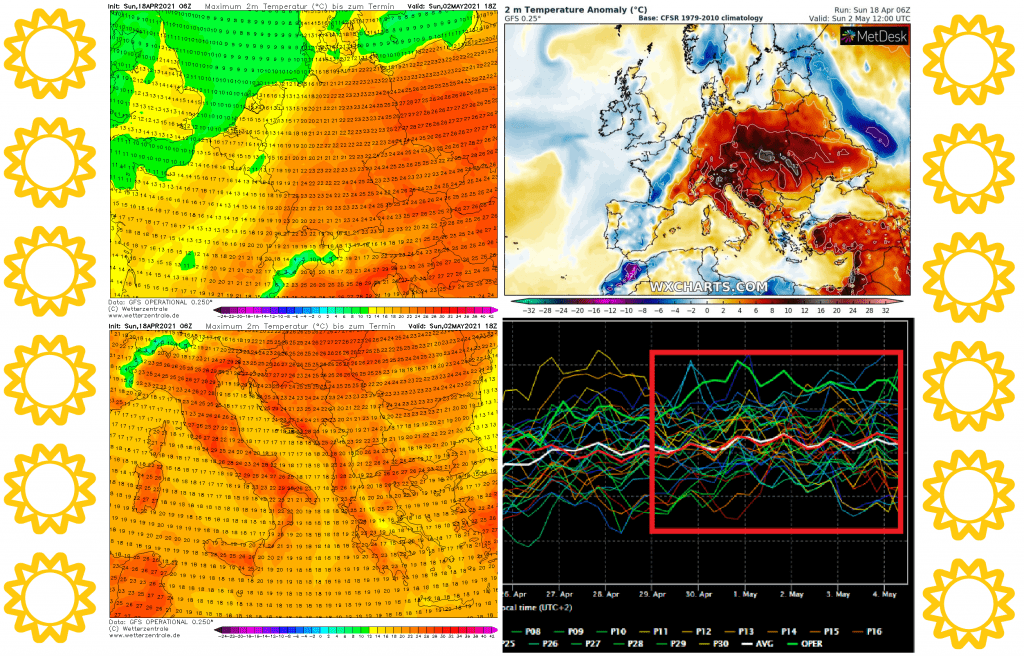 Inforgraphics: wetterzentrale.de, wxcharts.com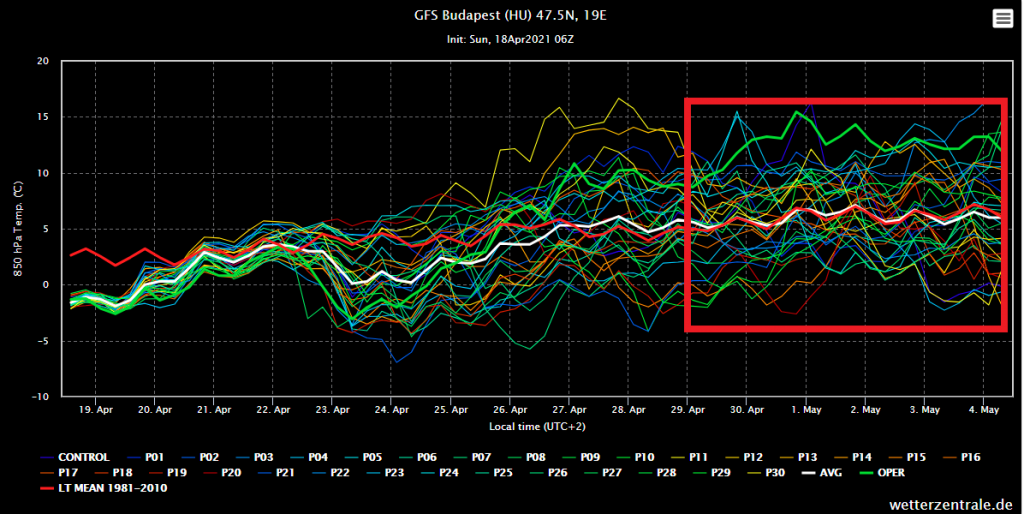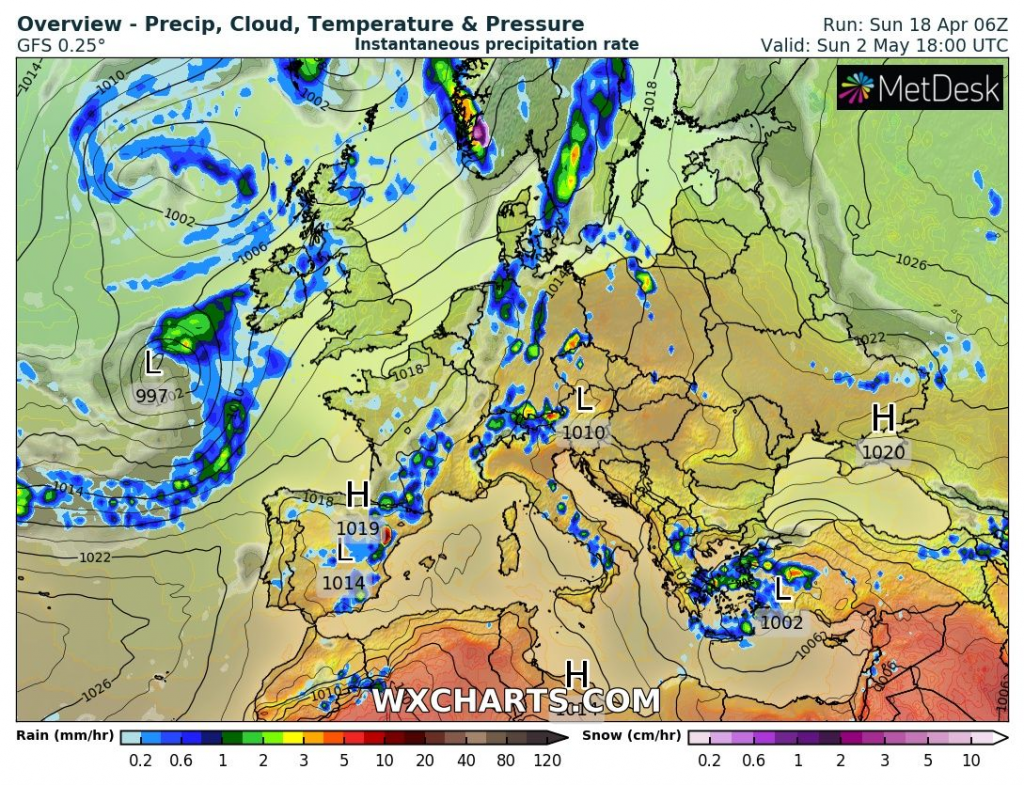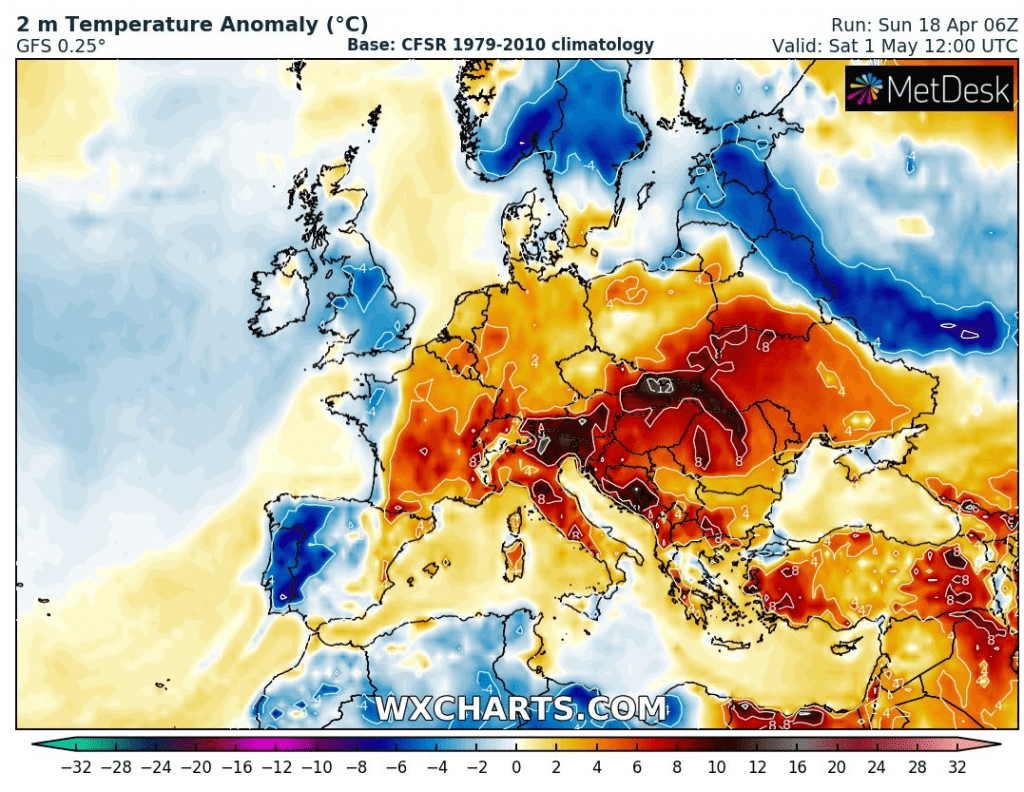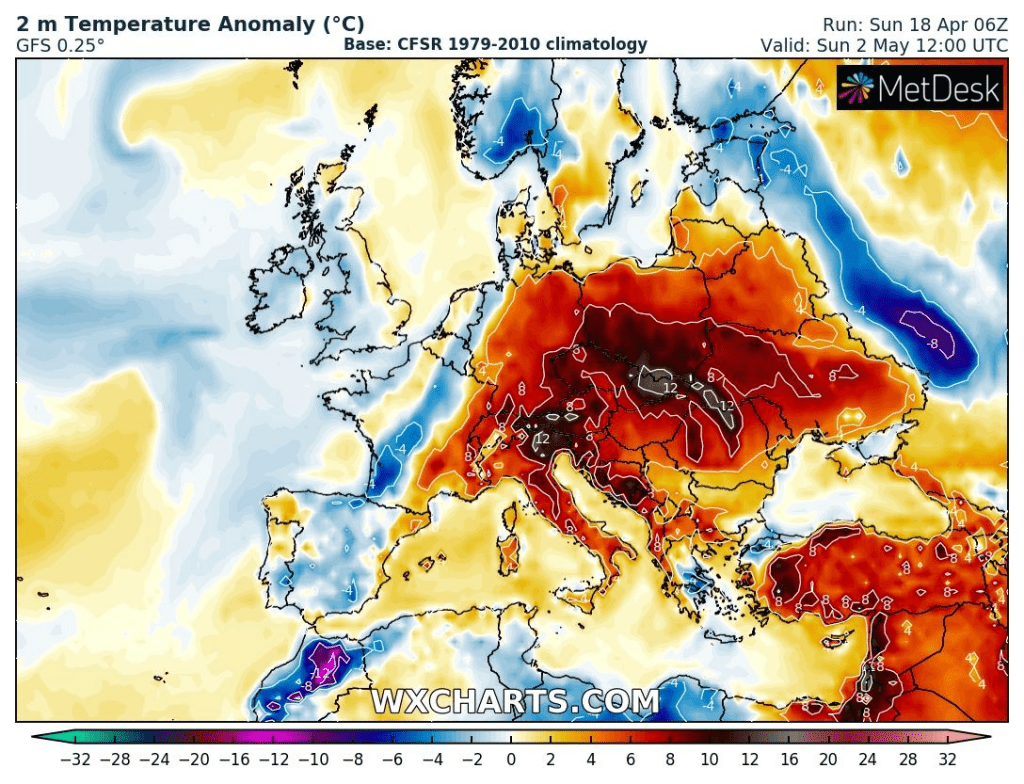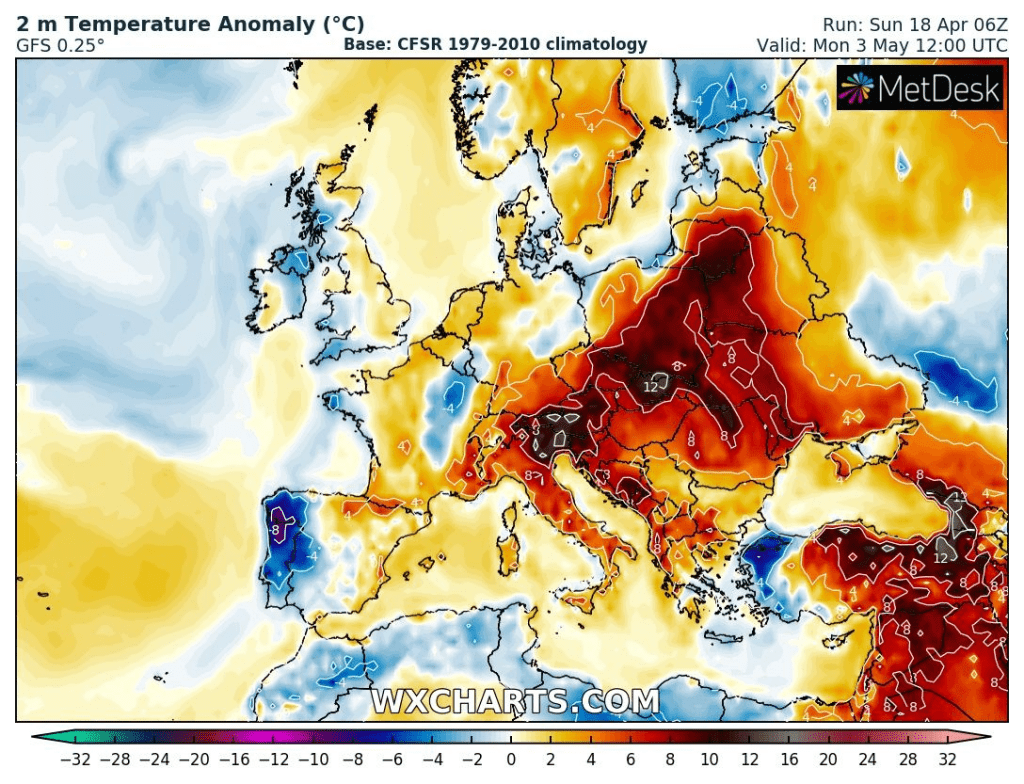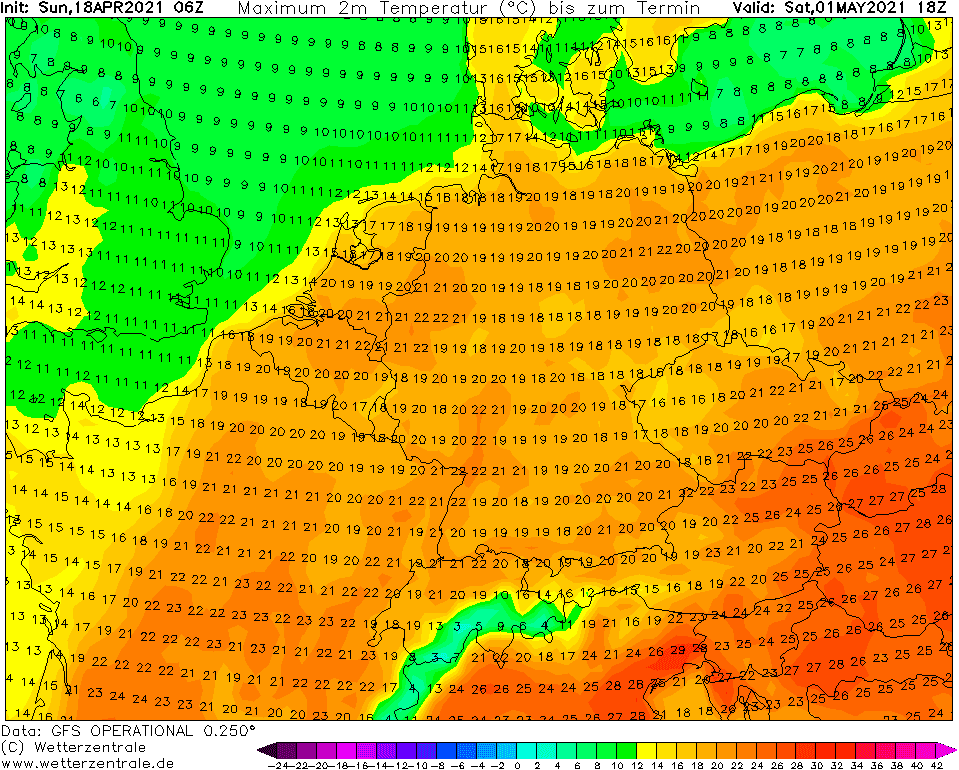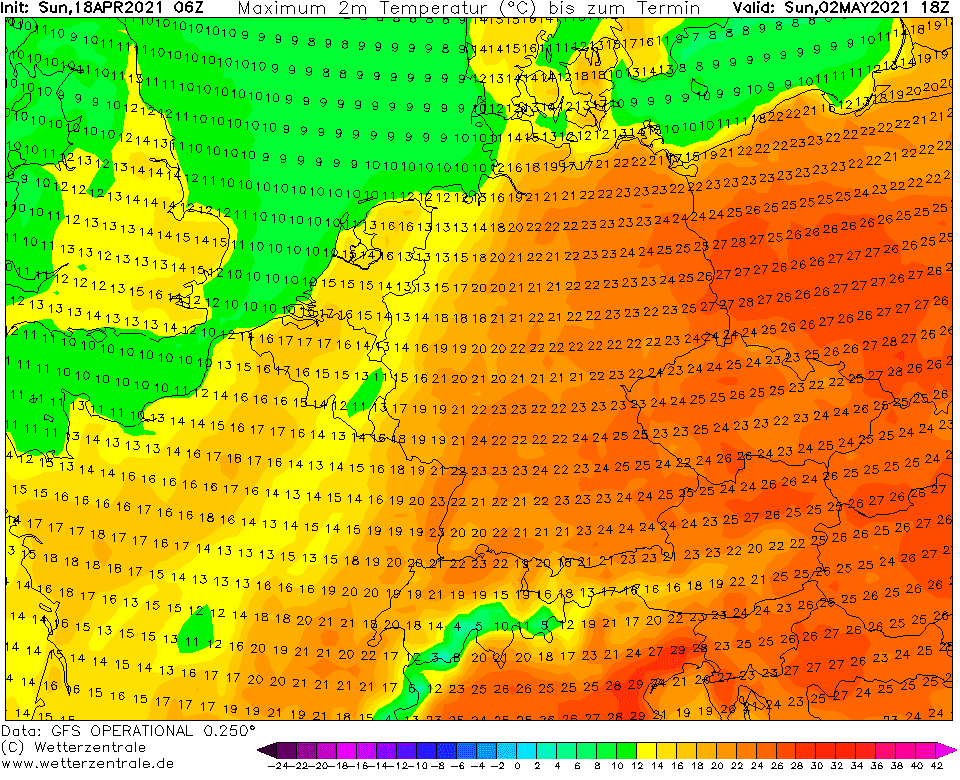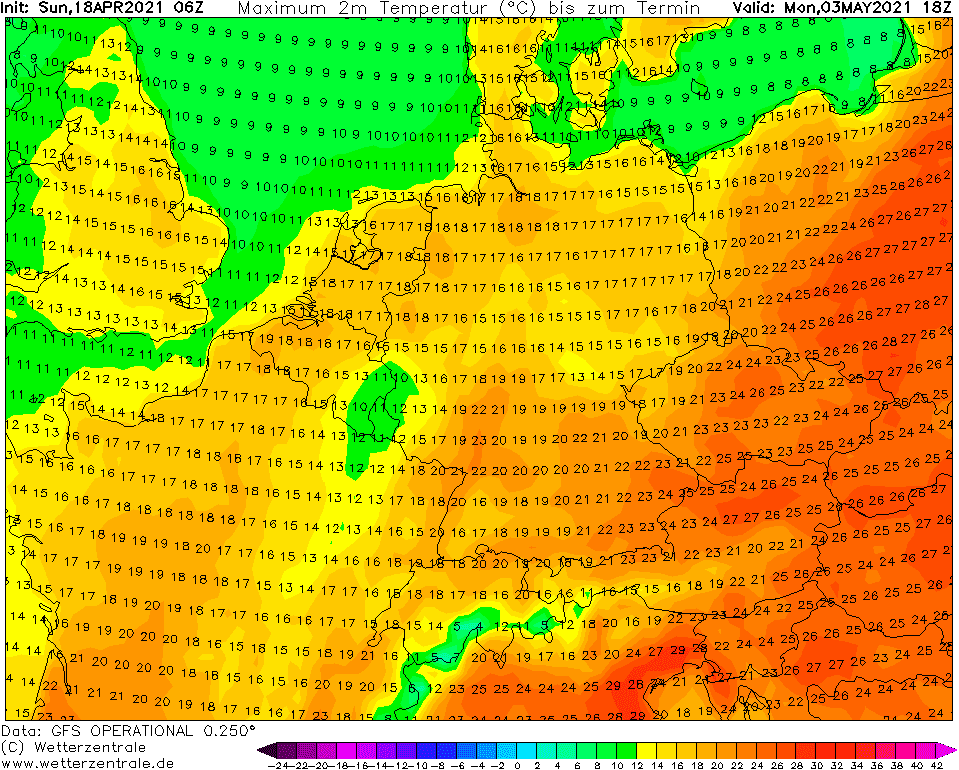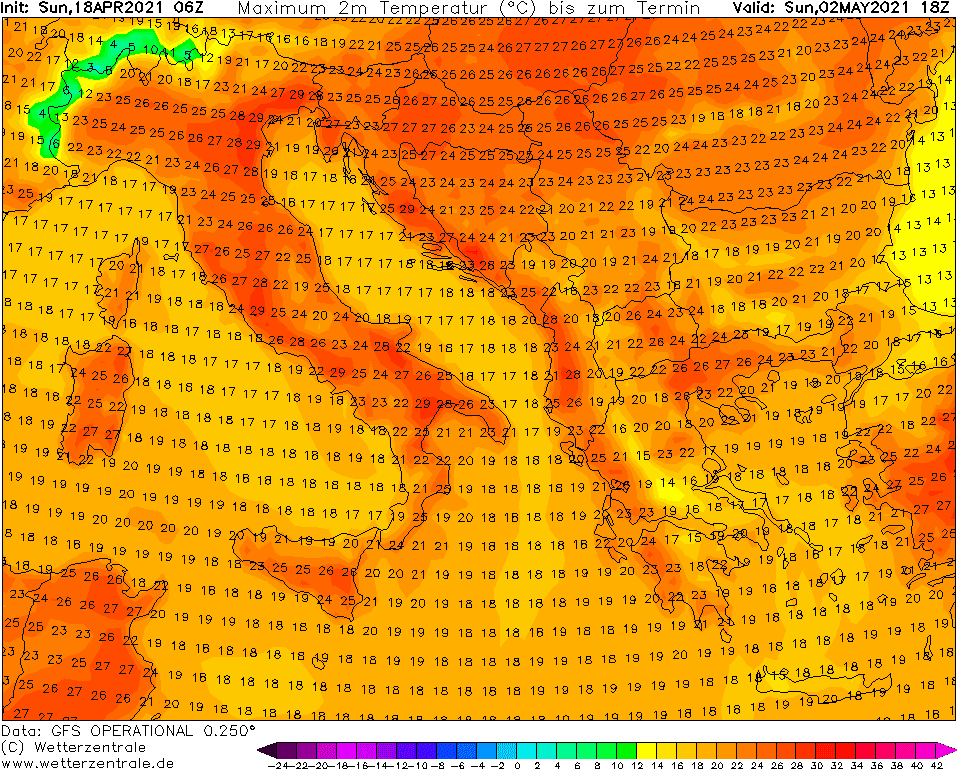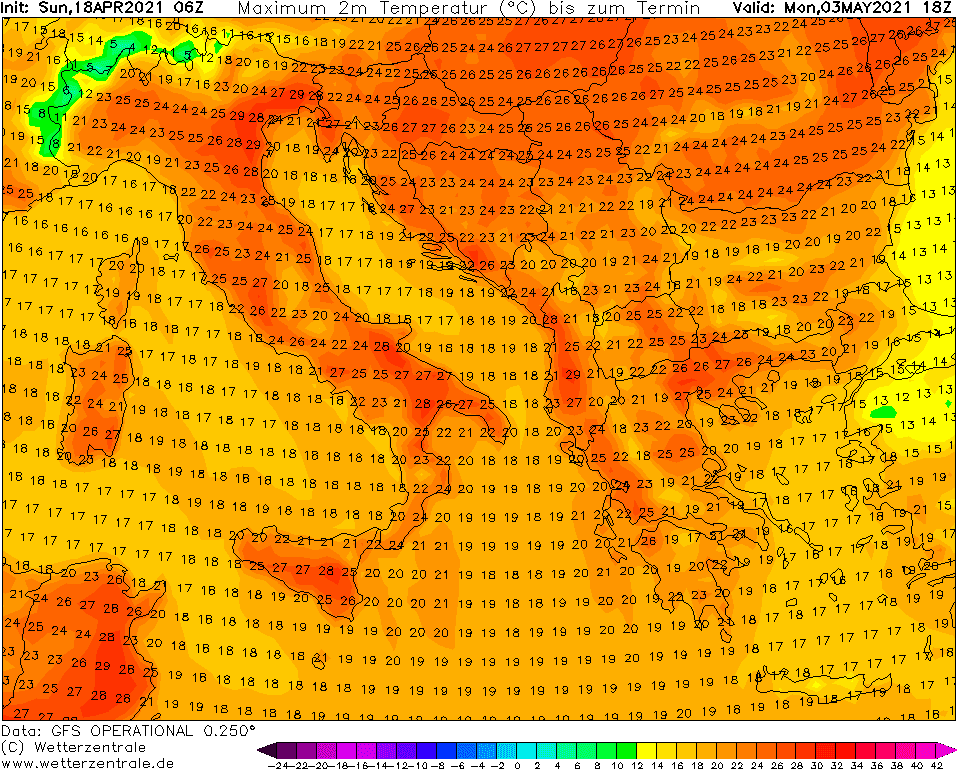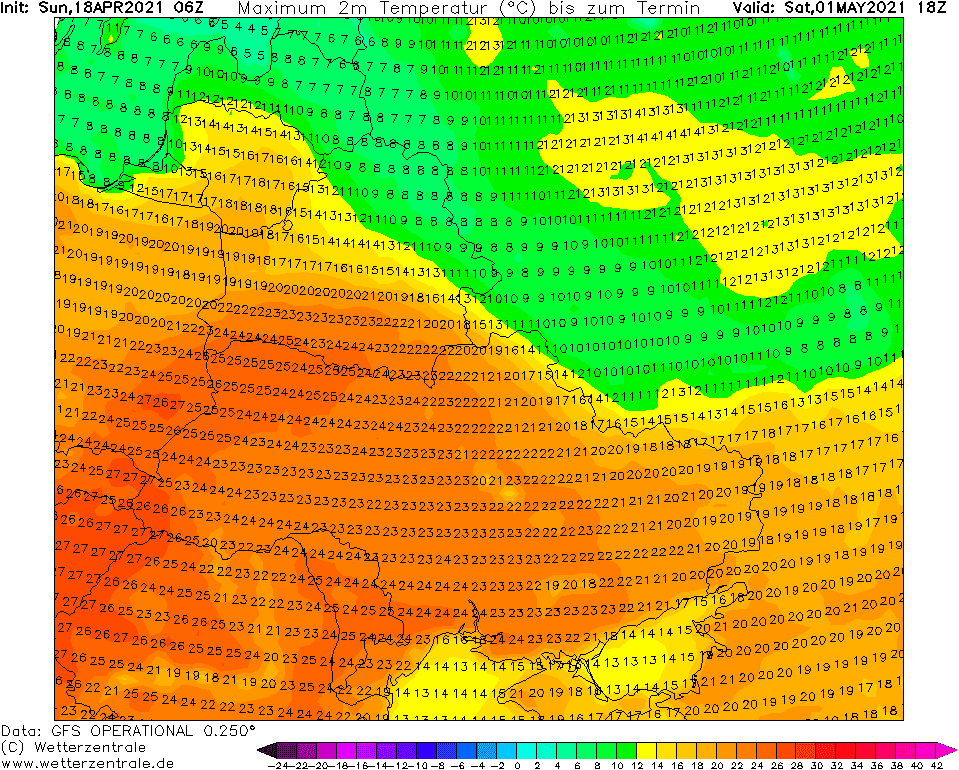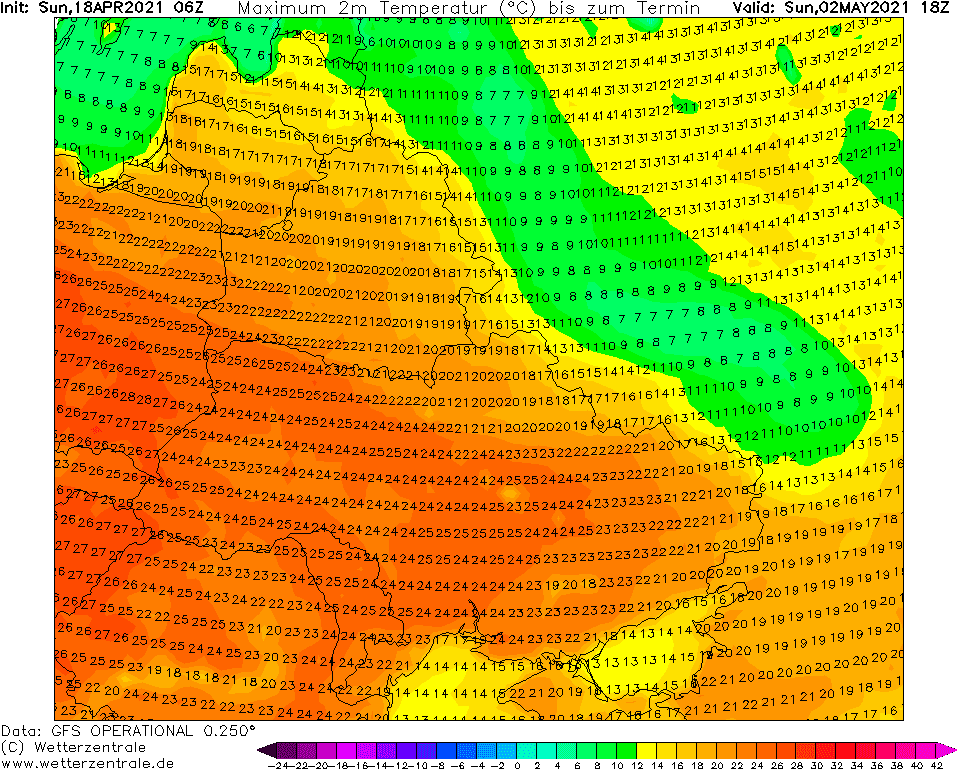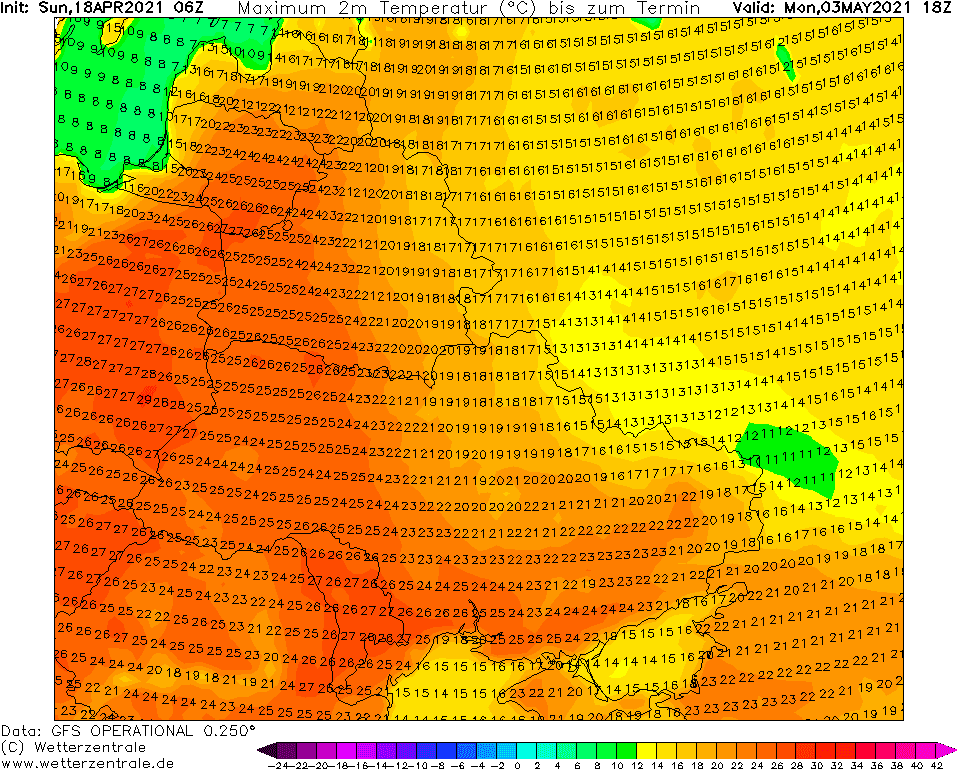 Read more: