Unusual seismic signals recorded at Mount Pinatubo, the Philippines – a volcano, which brought in 1991 the world's largest volcanic eruption to happen in the past 100 years and global cooldown -0,5°C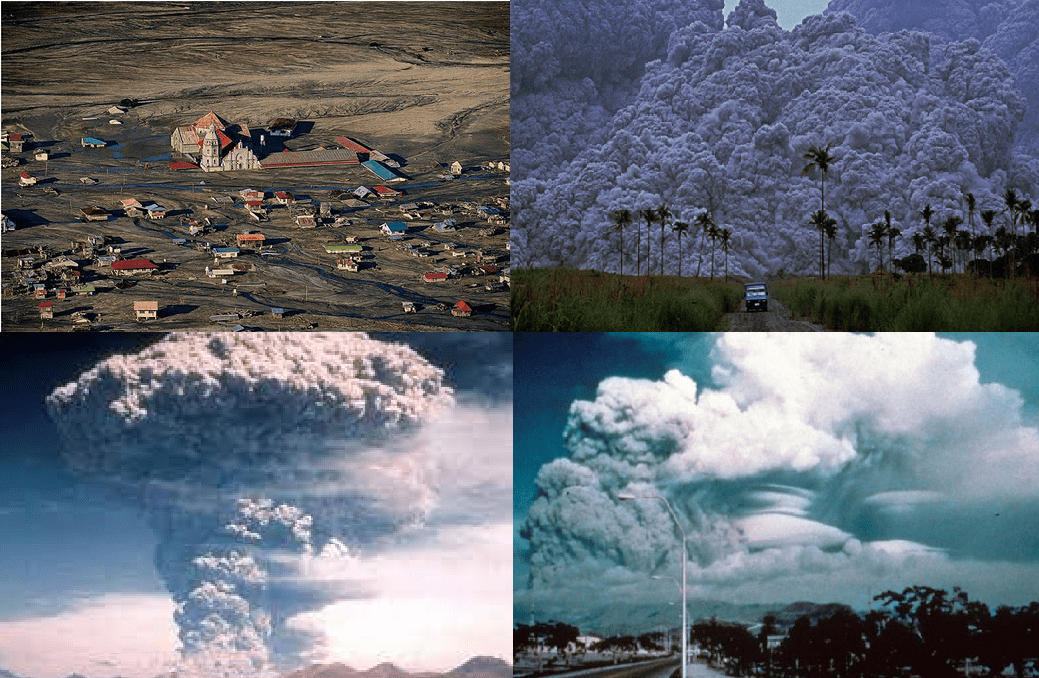 Unusual seismic signals were in the last days recorded at Mount Pinatubo – last erupted in 1991. It was the world's largest volcanic eruption to happen in the past 100 years and global cooldown -0,5°C!
"The seismic and infrasound signals are not typical of known volcanic processes and are currently being evaluated together with other potential sources," told Tokyo Volcanic Ash Advisory Center.
The current eruption was weak, but it should be a sign of a bigger eruption in close future, it means, the next several years.
Pinatubo is most notorious for its VEI-6 eruption on June 15, 1991, the second-largest terrestrial eruption of the 20th century after the 1912 eruption of Novarupta in Alaska and 1883 eruption in Krakatoa.
On 4. March 2021, the PHIVOLCS raised alert level 1 over Mount Pinatubo after reporting an increase in its seismic activity. 1,722 volcanic earthquakes were also recorded since January 2021.
On 11. August 2021, PHIVOLCS was downgraded to Level 0, due to a "continued decrease in earthquake activity and a return to baseline seismic parameters" /https://www.gmanetwork.com/news/scitech/science/778262/alert-level-1-raised-in-mt-pinatubo/story//.
PHIVOLCS said it noted a "significant decrease" in volcanic earthquakes, with a total of 104 quakes or an average of 2 – 3 events per day recorded from 1. July- 1. August 2021 /https://newsinfo.inquirer.net/1472571/phivolcs-lifts-alert-level-off-mt-pinatubo/.
On November 30, 2021, PHIVOLCS reported a weak explosion occurred on Mt. Pinatubo between 12:09 p.m. and 12:13 p.m., which produced a plume. A phreatic eruption was confirmed /https://news.abs-cbn.com/news/11/30/21/weak-explosion-recorded-on-mt-pinatubo/.
In 1991, more than 350 people died during the eruption, many from collapsing roofs. A disease that broke out in evacuation camps and the continuing mudflows caused additional deaths. The total death toll rose to 722 people, 200 000 people in the Philippines became homeless.
The volcano is about 87 kilometers northwest of Manila, the capital of the Philippines.