Iota with possibility to become 6th major hurricane of Atlantic hurricane season 2020 hits large region from Colombia to Mexico, with the strongest impact in Central American countries.
Weather warnings and hurricane watches are valid for Colombia, Panama, Costa Rica, Nicaragua, Honduras, El Salvador, Belize, Guatemala and Mexico.
Iota hits in full power in coasts of Nicaragua and Honduras already on Monday, 16. November 2020, with possibly deadly impact on places, which were hit by Hurricane Eta, Category 4, in early November 2020.
Forecasted winds are only little weaker than near Eta – the strongest hurricane of current hurricane season, with sustained winds up to 240 km/h (Iota probably reaches sustained winds around 200 km/h next hours thanks to rapid intensification).
Wind gusts will be even worse, maybe around 230 – 250 km/h, moreover, rainfall up to 42 inches / 1070 mm is expected in parts in Central America by weather models, what means, that until 22. November should fall in some parts of Central America locally up to 60 inches / 1500 mm of precipitation with a big contribution of hurricane Iota.
Eta has brought more than 165 dead and 127 missing (togehter 292 possible fatalities) and Iota should bad November 2020 death tool increase, yet, to around 400, or even 500 dead from both hurricanes.
Therefore, if you live in the region from Colombia to Mexico, watch current forecast, warnings and weather news, because the worst will arrive already in 36 hours.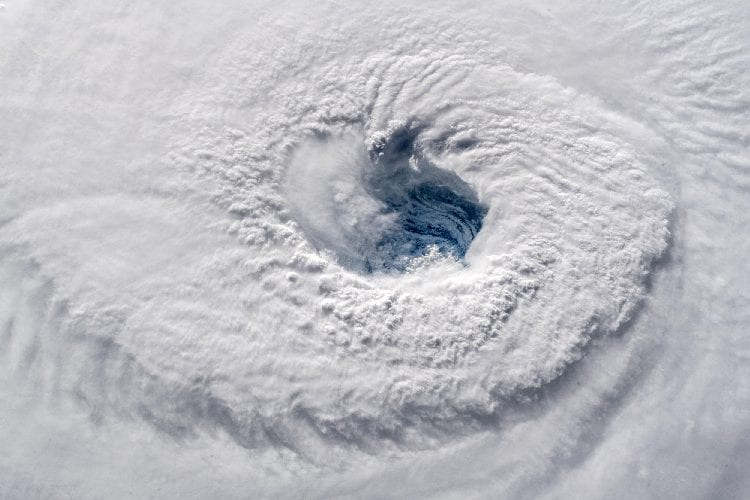 Infographics: NOAA, wikipedia.org, tropicaltidbits.com, wxcharts.com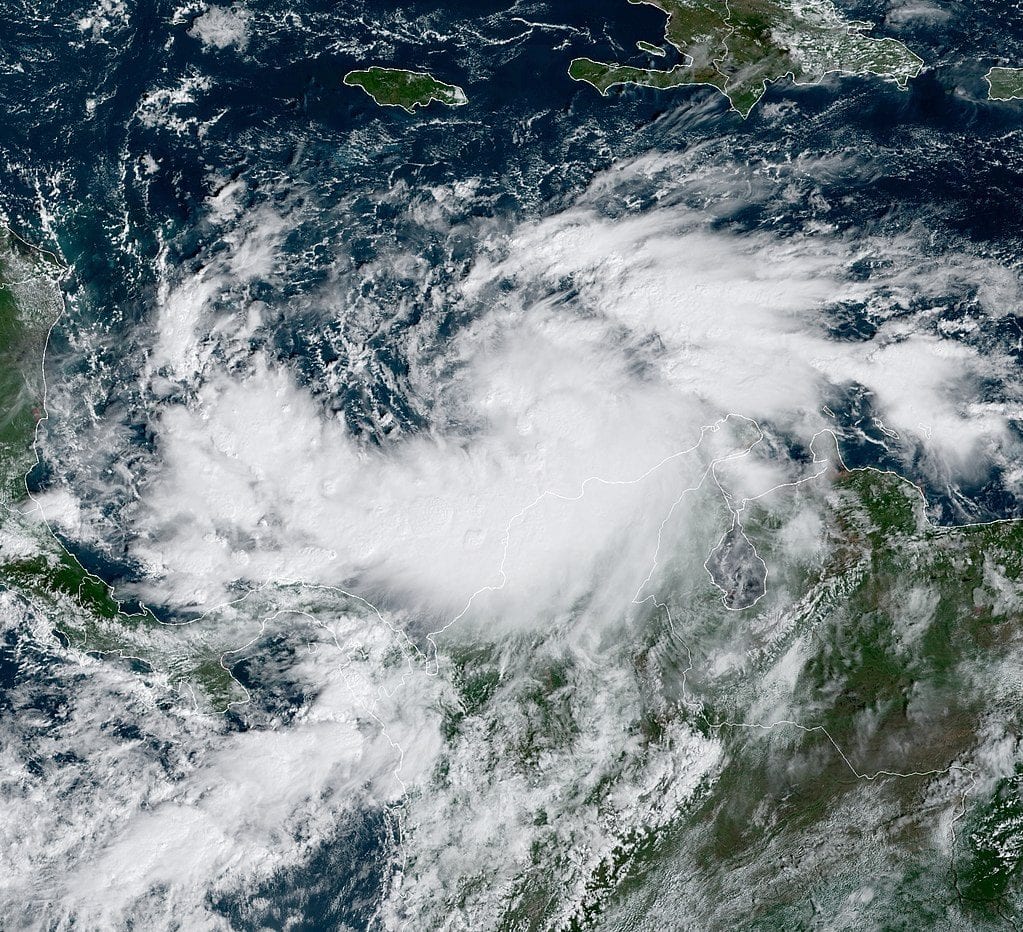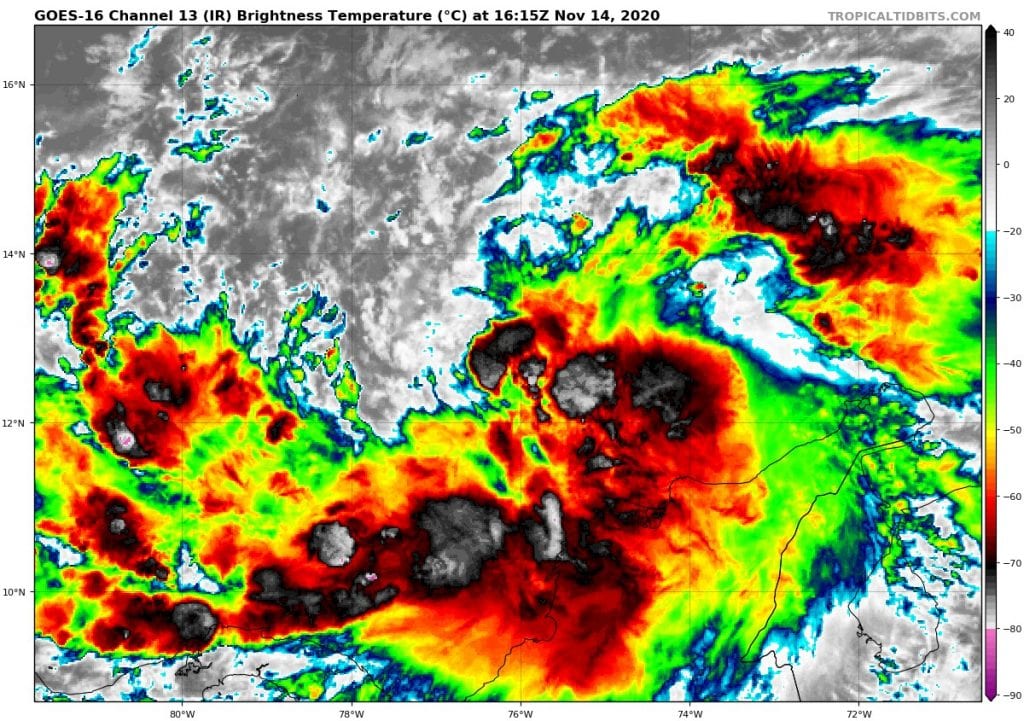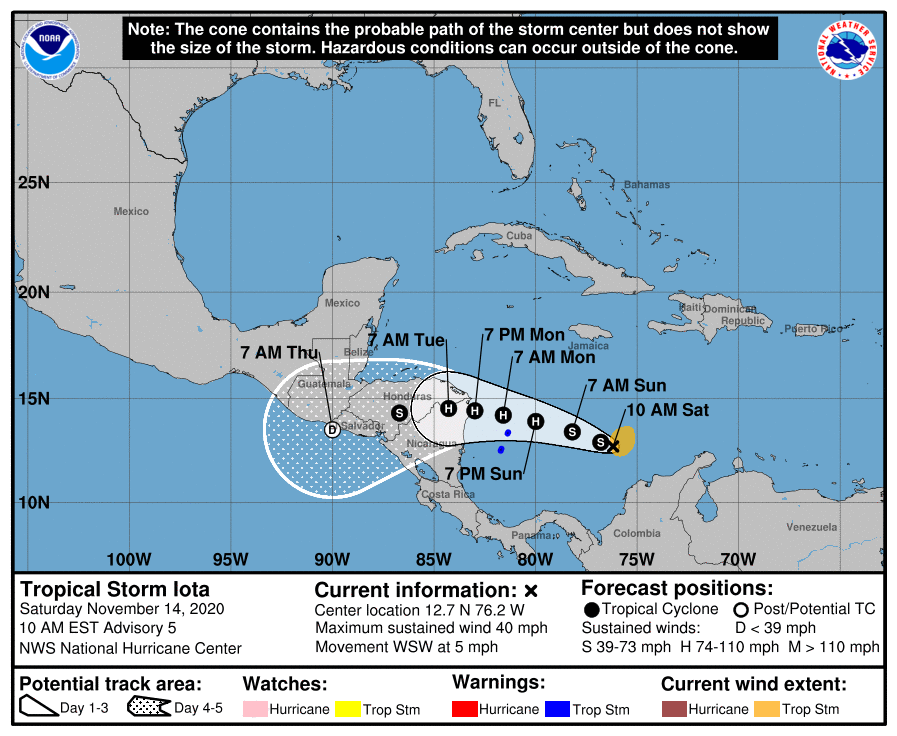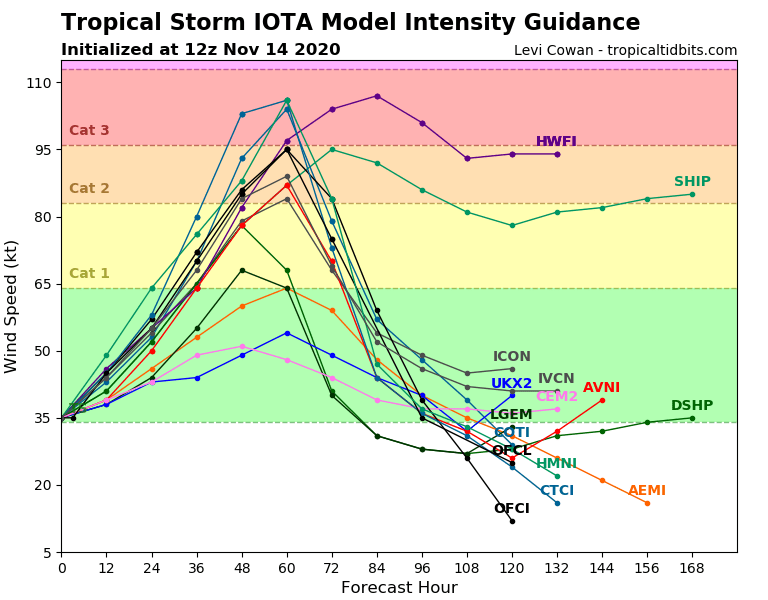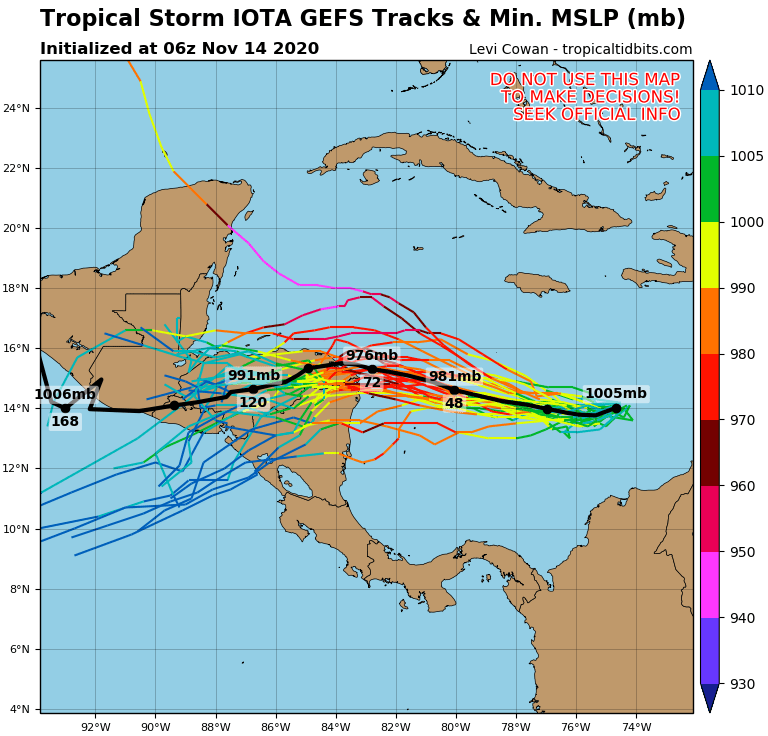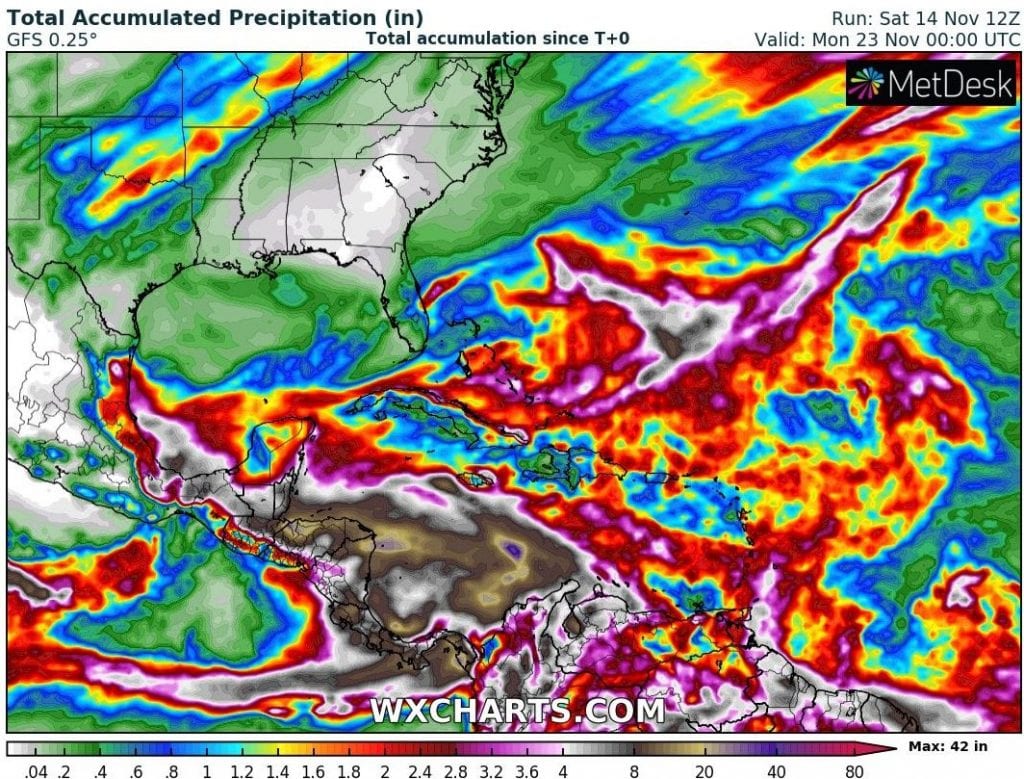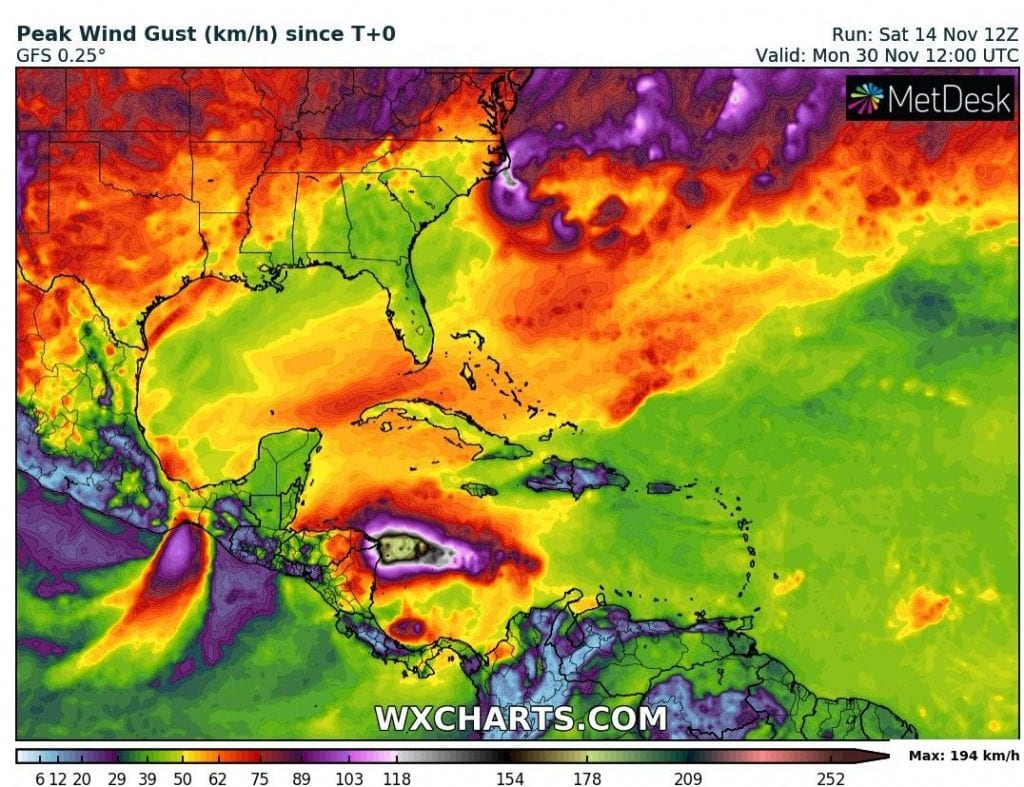 (Visited 32 times, 1 visits today)