Not only extremely strong hurricane season, but too recorded typhoon season reports South Korea and Japan. After typhon Bavi and supertyphoon Maysak comes to Japan and Korea next, and even stronger disaster – supertyphoon Haishen.
From Saturday to Sunday, winds of 200 kilometers per hour are expected in Okinawa and Amami, with maximum gusts of up to 290 kilometers per hour (equivalent of hurricane Category 4).
JMA (Japan Meteorological Agency) is expecting winds of 160 kilometers per hour in southern Kyushu, with maximum gusts of up to 230 kilometers per hour.
Officials say 150 to 300 millimeters of rainfall is expected in some parts of Amami and Okinawa in the 24 hours until Sunday morning.
In southern Kyushu and Amami, 300 to 500 millimeters of rain is expected in the 24 hours until Monday morning.
According to NOAA's historical hurricanes database, Korea between 1945 and 2019 has not been hit by three typhoons (sustained winds of at least 74 mph) in one year, so Typhoon Haishen's landfall will be historic. The NOAA database lists 14 typhoons that have passed over South Korea prior to 2020 – 10 at category 1 strength, three category 2s and one category 3. 3 from 14 typhoons passed over North Korea prior to 2020, all minimal category 1 storms with 75 mph winds.
All three typhoons brings together enormous amounts of precipitation to South and North Korea and neighbouring parts of China and Russia. Region is fighting with the longest monsoon season in record, least from 24. June 2020 already 2,5 months. According to wxcharts.com drops during the next supertyphoon event in South Korea next 100-200 mm (4 – 8 inches), in eastern North Korea 150 – 250 (6 – 12 inches) of rain. Remnants of the system will bring rainfall up to 180 mm in neighbouring parts of China.
We will monitor the situation and brings fresh news and videos from arrival of typhoon to Japan and Korea during next 48 hours.
Infographics: Supertyphoon Haishen forecassts and supplementary materials /tropicaltidbits.com, wxcharts.com and https://yaleclimateconnections.org/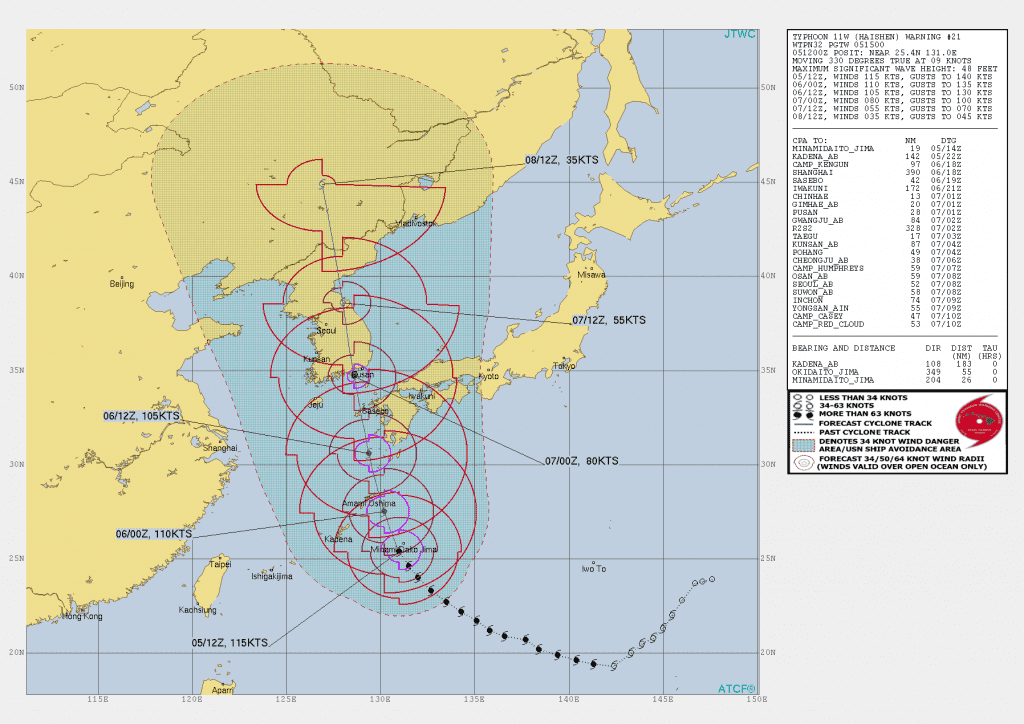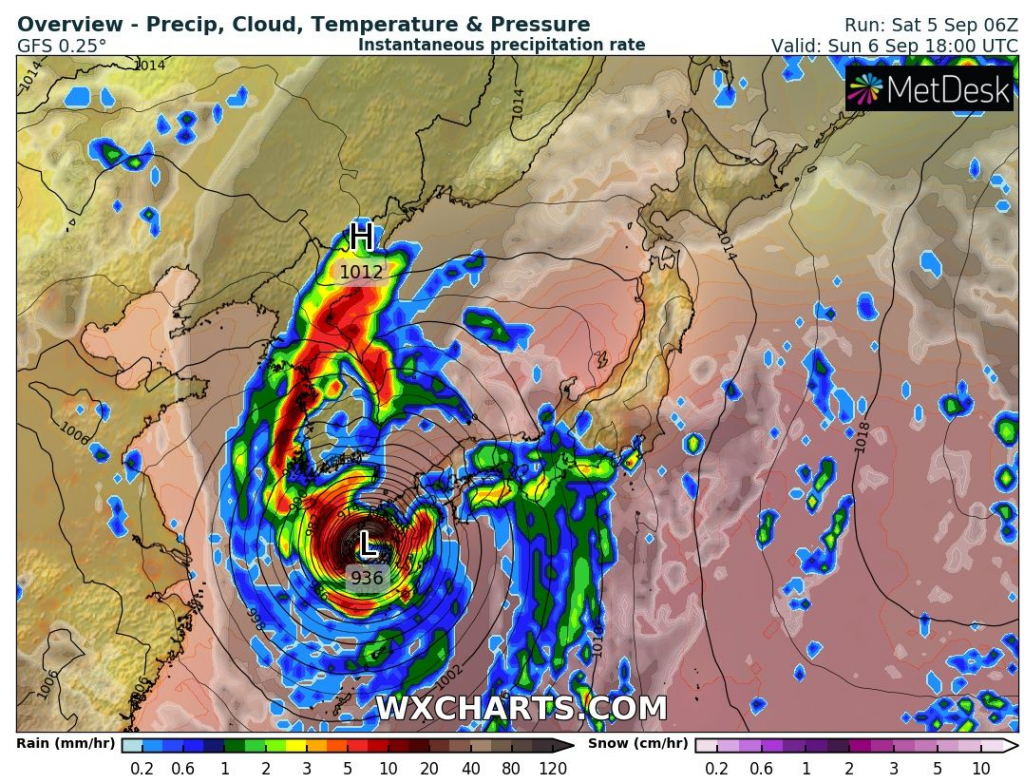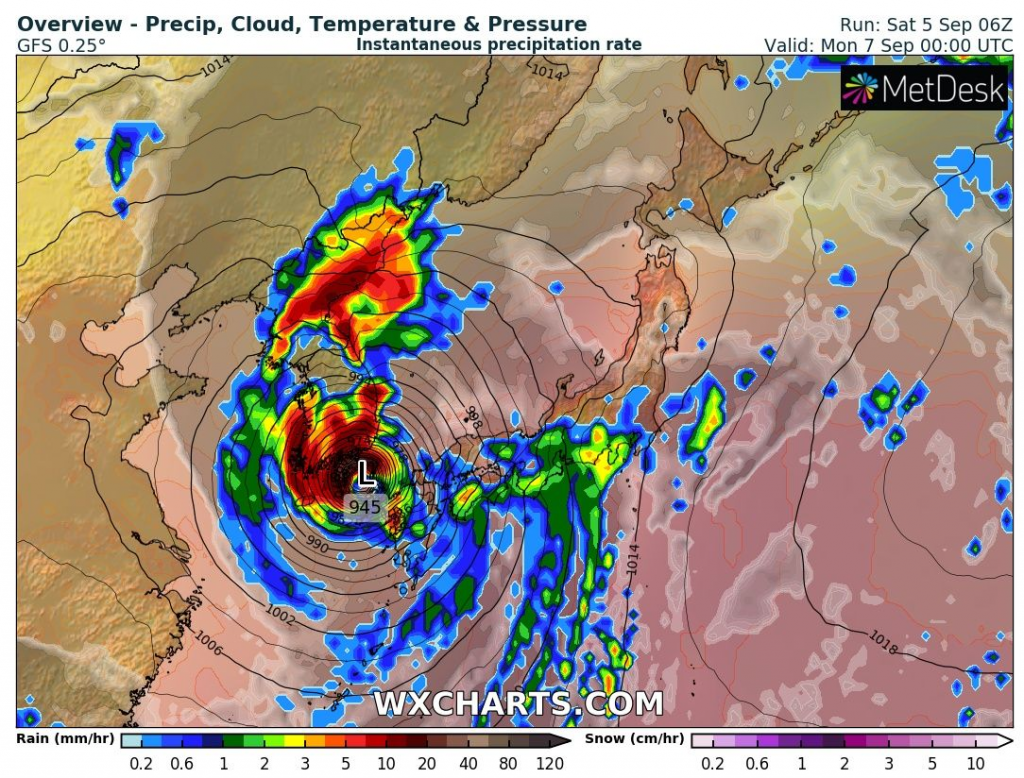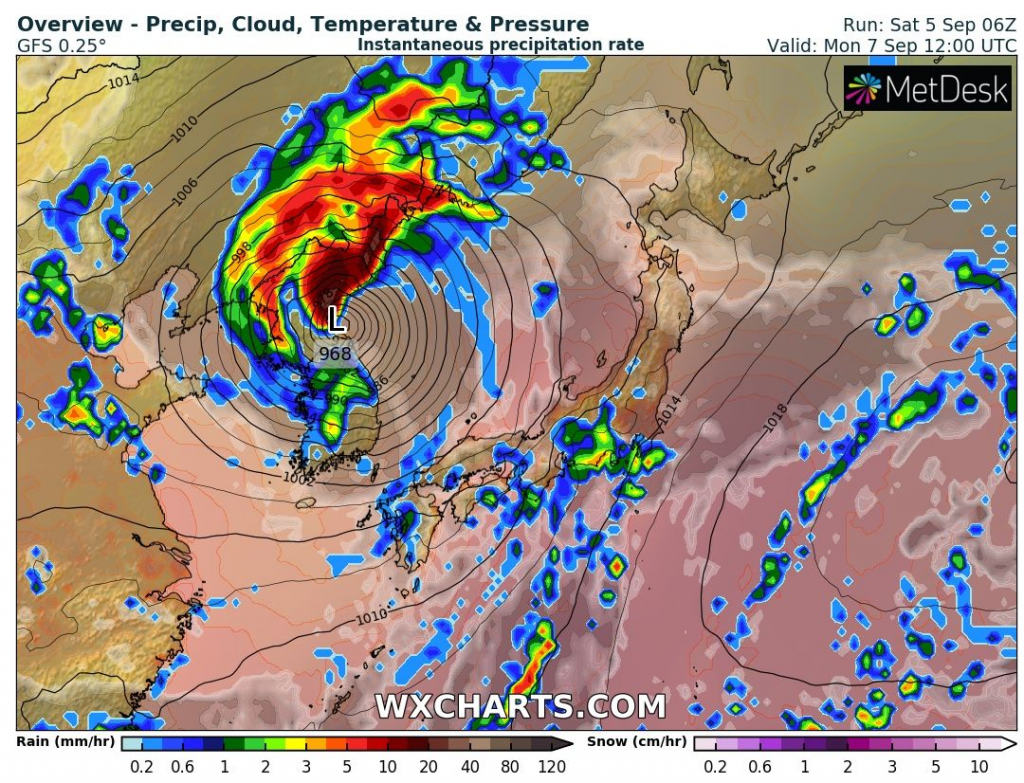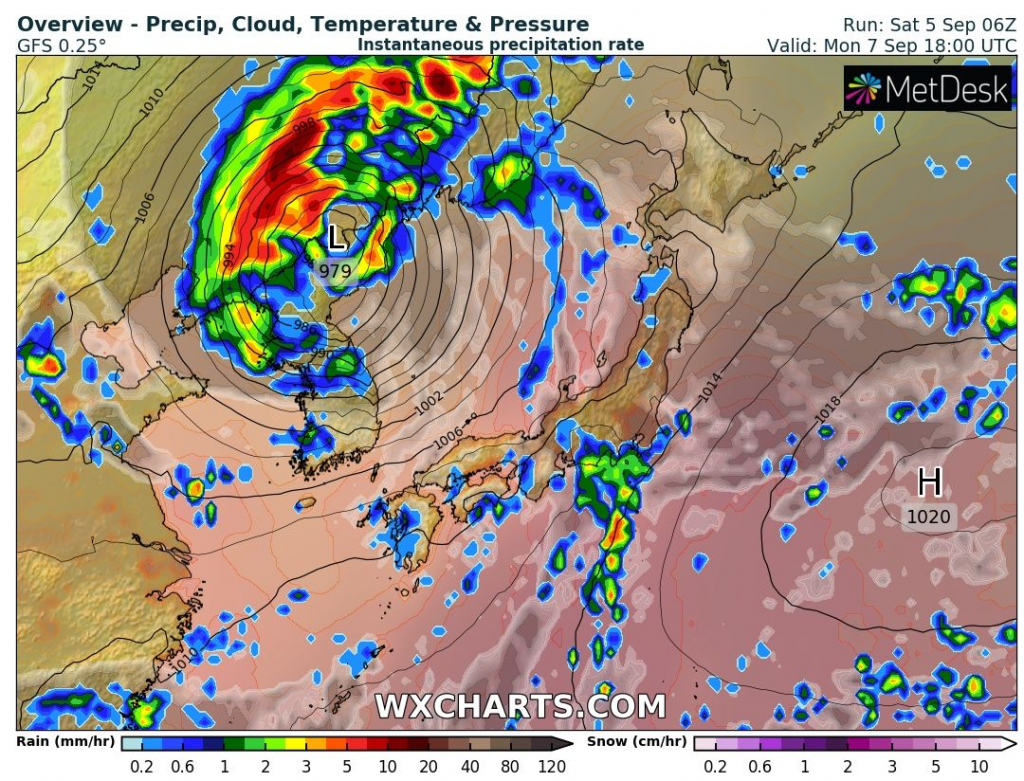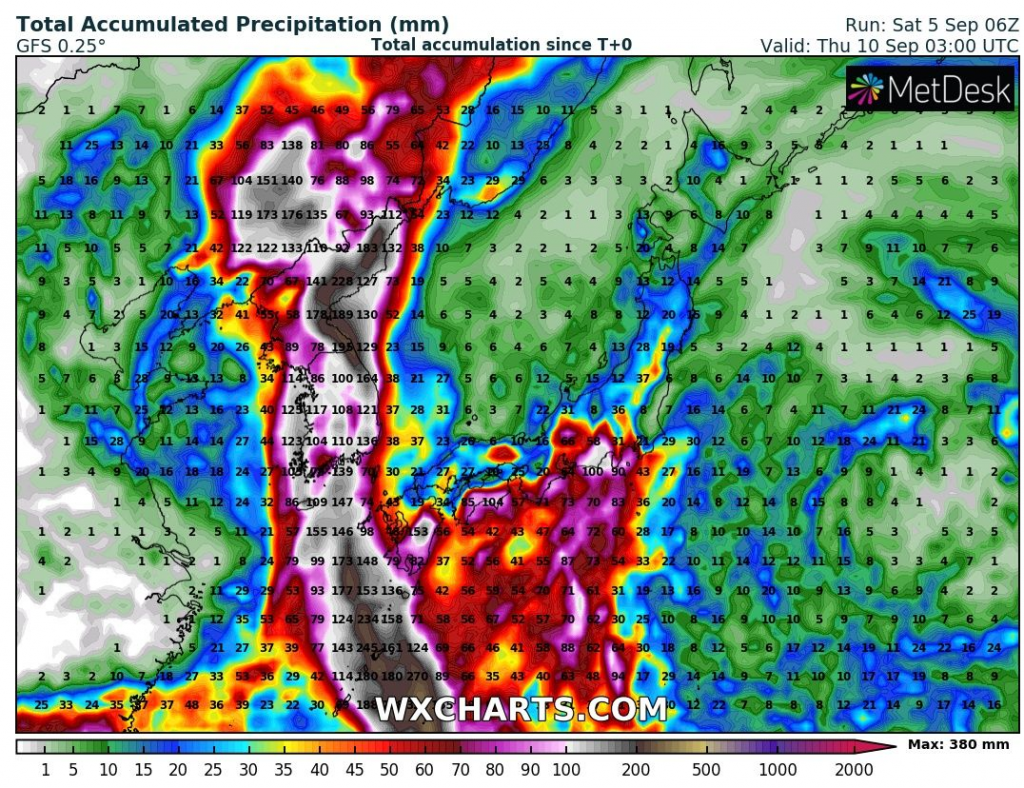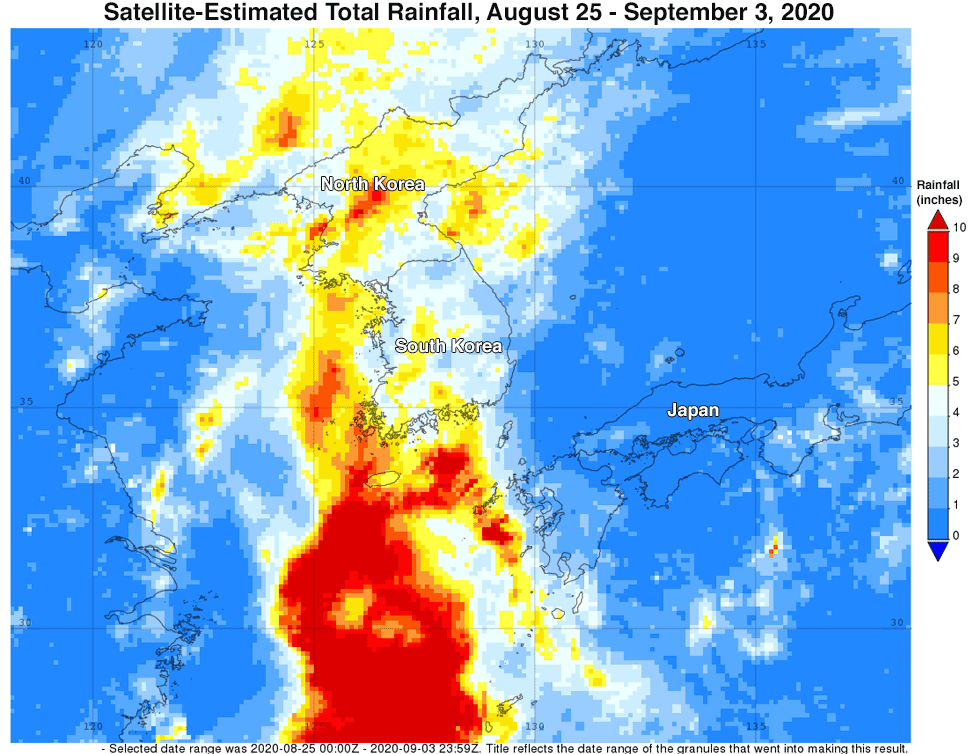 Sources:
https://www.europeworldnews.com/japan-is-preparing-for-haishen-the-strongest-typhoon-in-decades/
https://www.japanbullet.com/news/japan-on-high-alert-for-typhoon-haishen
https://www.tropicaltidbits.com/storminfo/#11W
Read more:
(Visited 50 times, 1 visits today)