Sarajevo, Bosnia and Herzegovina, +38,4°C: All-time July record! In Mostar +41,4°C, Banja Luka +40,2°C and Zenica +40,0°C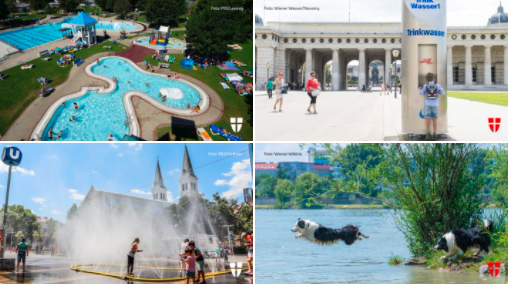 Record July 2021 European heatwave was peaking in Bosnia and Herzegovina on Thursday and Friday, 8.-9. July and both days brought in the country temperatures above +40,0°C, even, regionally with all-time July records.
Sarajevo, the capital city of Bosnia and Herzegovina reported on Thursday, 8. July record +38,4°C, which is the highest temperature measured in the city in the month of July in all-time history!
It´s 0,1°C higher temperature, such as during extreme June 2021 heatwaves, when all-time record in the city was broken 3 days in a row /https://mkweather.com/sarajevo-bosnia-and-herzegovina-383-old-june-record-359c-was-destroyed-srebrenica-with-severe-hailstorm-june-2021//.
In Mostar, +41,4°C was on Thursday, 8. July, measured, while Banja Luka reported on Friday, 9. July, +40,2°C or Zenica on Thursday, 8. July, +40,0°C.
Extremely hot was on Friday, 9. July in Konitsa, Greece, too, +40,8°C, Quiteti Stalin, Albania, +40,0°C, Podgorica, Montenegro, +39,3°C, Skopje, North Macedonia, +38,1°C, Valjevo, Serbia, +37,4°C (Belgrade +36,8°C), Split, Croatia, +36,6°C, Baja, Hungary, +36,2°C, Arad, Romania, +35,7°C or Sandanski, Bulgaria, +35,3°C.
In continental Europe appeared a round of severe storms with 11 cm hails or EF1 tornado /https://mkweather.com/large-hail-in-poland-11cm-hungary-9cm-and-croatia-9cm/; https://mkweather.com/tornado-ef1-hit-lurano-lombardia-northern-italy//.
Heatwaves in Balkan will persist with little breaks with T-storms minimally until early August 2021, therefore stay safe and watch current warnings, advisories, news, and forecasts, with Mkweather, too.