Siberian winter until the half of February! Early spring conditions are shifting!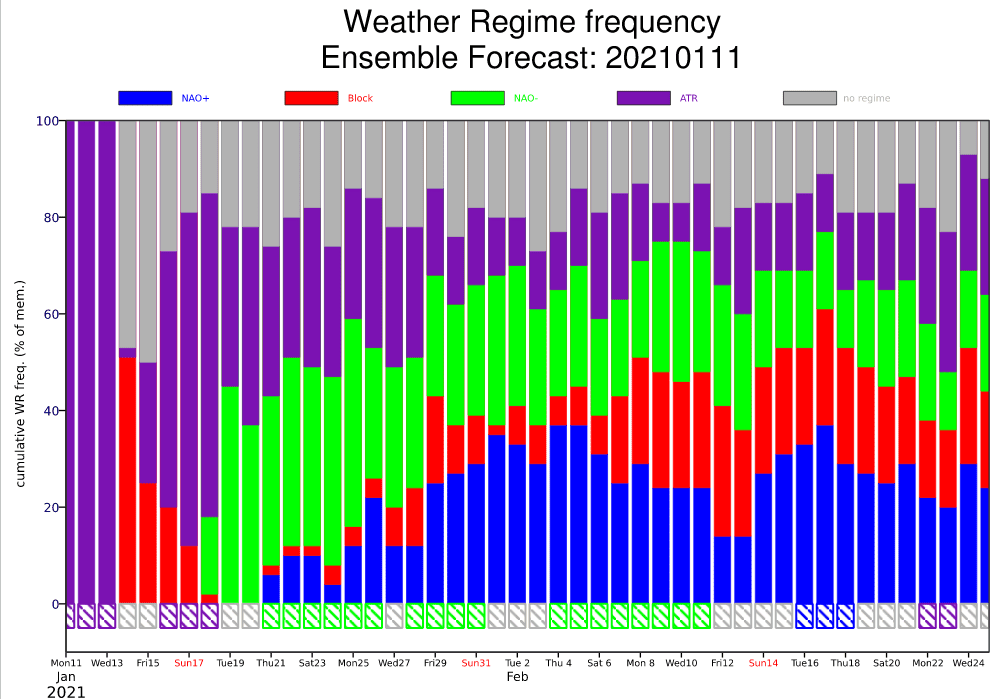 Pool of extremely cold air over northeastern Europe, with significant and aggressive Siberian outbreaks in Europe during next 2 weeks is taking its taxes – cold winter conditions thanks to persisting, or prolonged NAO- phase, should returning during the first half of February 2021, too, according to new ECMWF forecasts.
Long-term forecast from the start of January 2021 /https://mkweather.com/2020/12/29/in-2021-spring-come-earlier//, that in February comes early Spring, therefore have to be updated /https://www.ecmwf.int/en/forecasts/charts/.
In comparison with 2 weeks old outputs, cold conditions with possible strong Siberian blasts in Europe should be prolonged for 2 – 3 weeks.
Previously, arrival of NAO+ phase was expected already at the end of January 2021, with gradual early spring conditions, with Azorean high above Europe, with temperatures +10/+15°C, very rarely up to +20°C in mid-latitudes of European continents, and possible summer days in Mediterranean (+25°C and more).
Although, extreme Siberian winter will be the most probably the strongest around next 2 weekends /https://mkweather.com/2021/01/12/european-coldwave-is-owerwriting-history-next-2-weekends-will-be-critical//, extreme cold air should hold in northeastern parts of the continent during the first 2 February weeks, with additional potential of Siberian cold blasts in Europe.
Only after 15. February is finally forecasted NAO+ phase, with possibility of persisting NAO+ and very warm start of the Spring 2021 during March 2021.
After warm temperature records in March 2021 and possible early summer days in many parts of Europe /above +25°C/, again NAO- is forecasted for April and possibly May 2021, what means, that late coldwaves should damage a harvest this year again.
Seasonal forecasts for Spring 2021 for continents will be main topics on Mkweather immediately after the end of extreme Siberian coldwaves of upcoing weeks.
Weather regime frequency forecast until 26. February 2021 and NAO forecast until August 2021 /ECMWF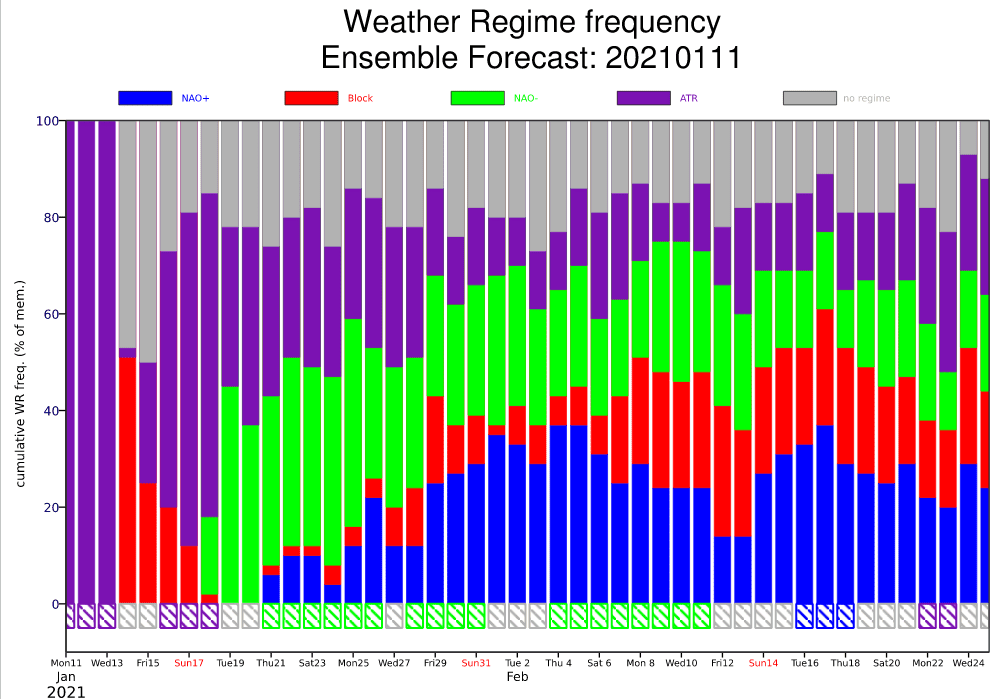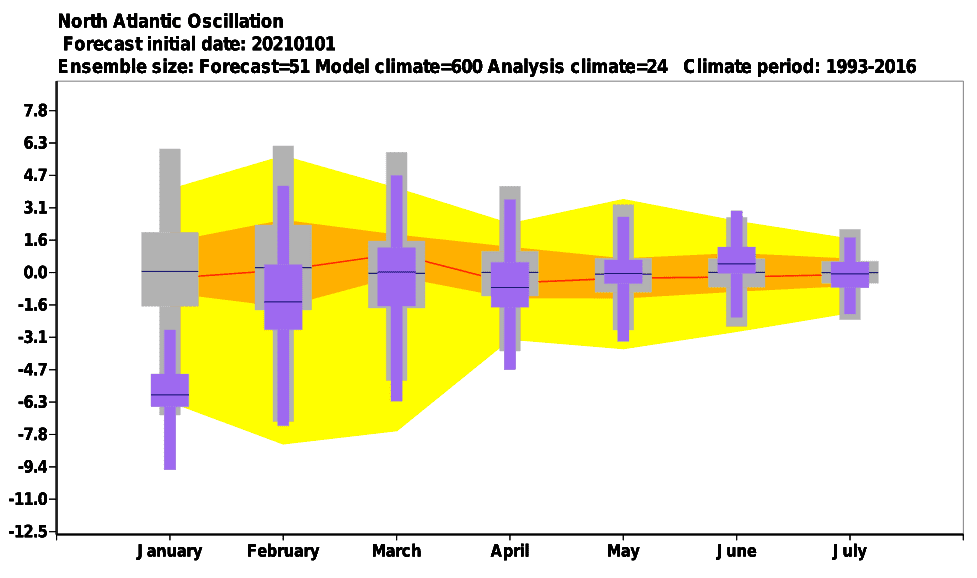 Air pressure and temperature in 2 m anomalies for the period 11.-18. January 2021 /ECMWF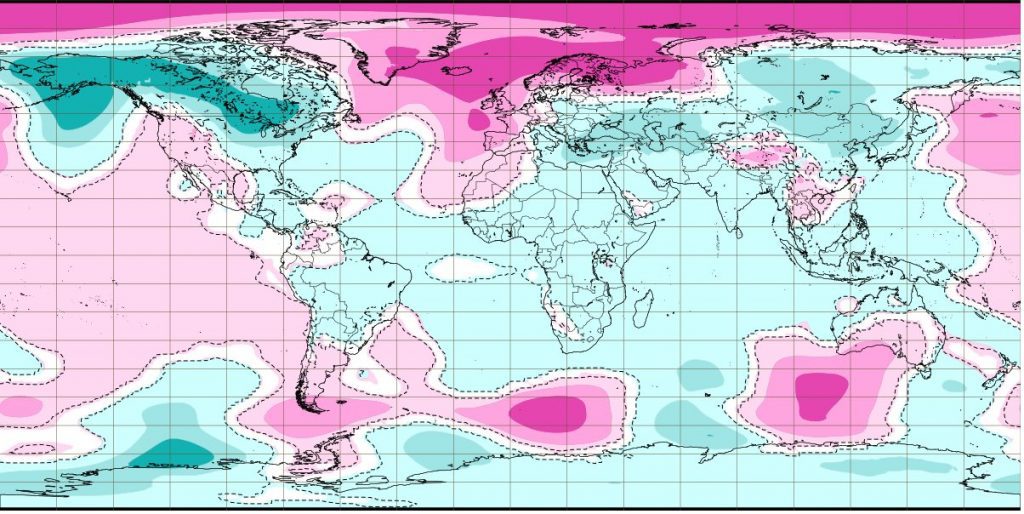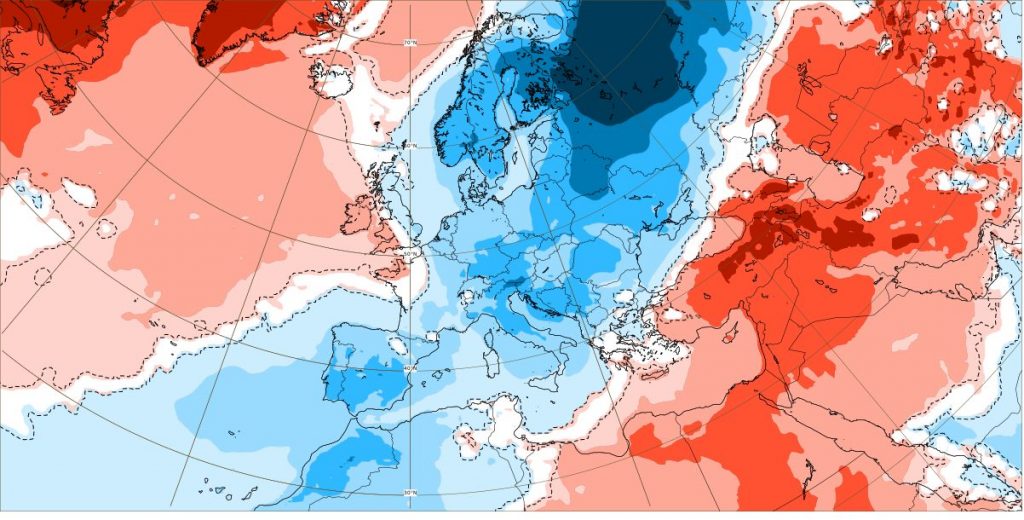 Read more:
(Visited 123 times, 1 visits today)