Tonga reminds a moon land: The first footages. The next catastrophic eruptions are possible!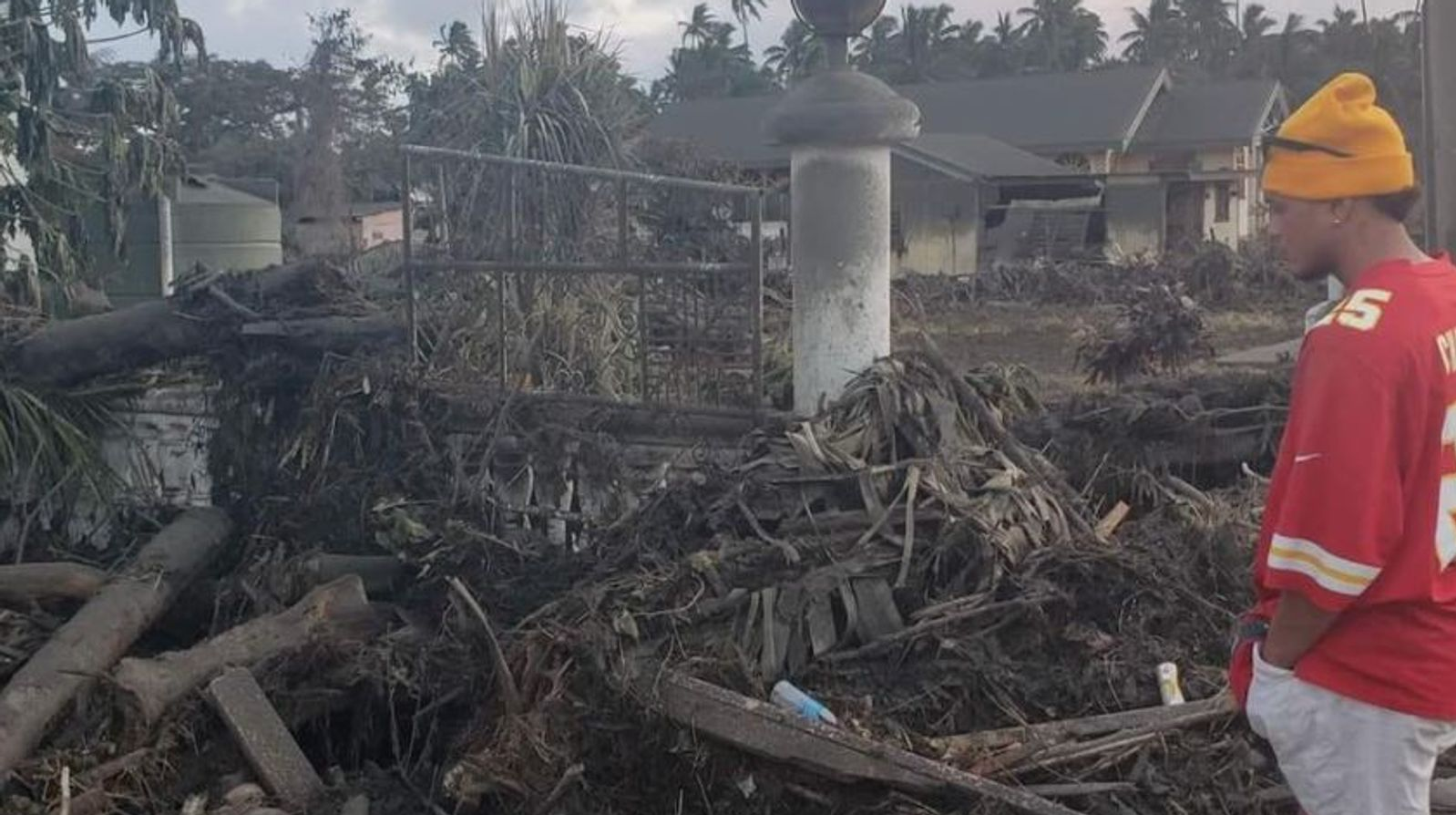 As we mentioned in the previous article, early data from Tonga's violent volcanic eruption suggests it is the biggest since Mount Pinatubo in the Philippines 30 years ago (1991), volcanologists are saying /https://www.rnz.co.nz/news/world/459657/tonga-eruption-likely-the-world-s-largest-in-30-years-scientist/. Data suggested the eruption could measure as high as 5 on the volcanic explosivity index (VEI5) /https://www.nzherald.co.nz/nz/tongan-volcano-eruption-likely-the-worlds-largest-in-30-years-scientist/4J57DACGGVUGLCLNYUGMQHH2ZQ// (full article here: https://mkweather.com/tongas-violent-volcanic-eruption-vei5-estimated-the-biggest-since-mount-pinatubo-in-the-philippines-30-years-ago-air-pressure-shockwave-tsunami-dead-in-peru-usa-or-japan-global-cooling-effe/).
Extensive damages in Tonga were observed by exploratory flights and satellite images in the last days.
Video from the region has brought e.g. INSIDER on Youtube, satellite images are available from MAXAR Technology.
Everything is covered by ash and the microstate changed into a moon land.
Water and food supplies for inhabitants of islands are still needed.
Despite extensive material damages on properties, minimal fatalities are fortunately reported.
From the first pictures from the islands is evident, that a deep cover of ash is everywhere – including damages on houses, cars, or agriculture.
"Houses, cars – it's all grey from the dust" / "Eruption had been "like a bomb"" according to Radio broadcaster Marian Kupu. /https://news.sky.com/story/tonga-tsunami-three-islands-suffer-devastating-consequences-from-waves-as-pictures-of-volcano-devastation-emerge-12519839/
Along the coast caused havoc a high, reportedly locally up to 15 meters high tsunami.
3 of Tonga's smaller islands have been "completely destroyed" by the tsunami according to Red Cross.
Communications are down, including internet cables.
More clean drinking water will be needed soon, but the first help has already come.
The estimated VEI5 strength of an eruption should cause cooling of Earth in 0,1 – 0,5°C (early estimates) of degree Celsius – eruption was high as almost 100 000 feet (98 425) / 30 km and particles have already injected a stratosphere.
Moreover, volcanologists aren´t sure, if in the next period the next devastating eruptions won´t appear. Many are warning before the next possible catastrophic eruptions in the next months or years (a volcano revived after 1000 years).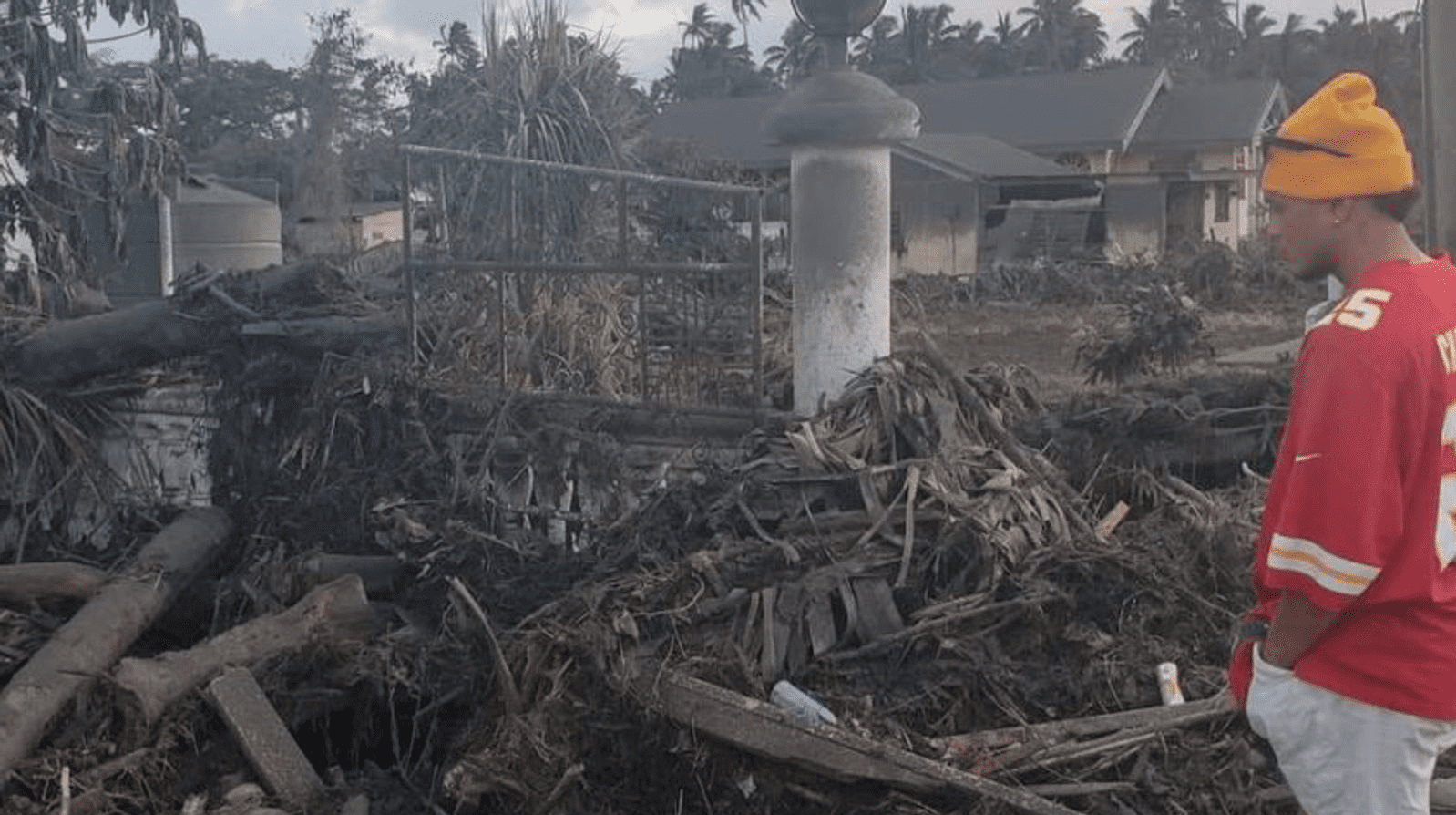 Source: https://news.sky.com/story/tonga-tsunami-three-islands-suffer-devastating-consequences-from-waves-as-pictures-of-volcano-devastation-emerge-12519839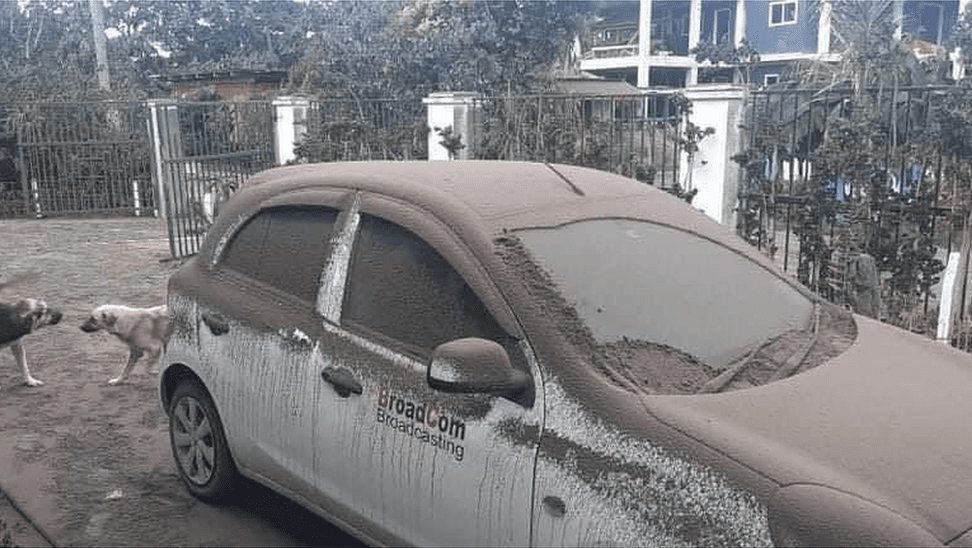 Source: https://www.bbc.com/news/world-asia-60034179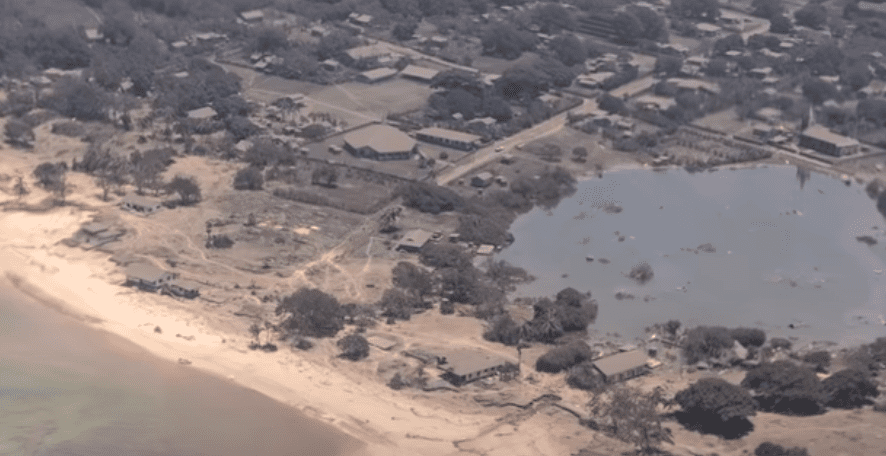 Source: https://www.youtube.com/watch?v=kU-M44tWm64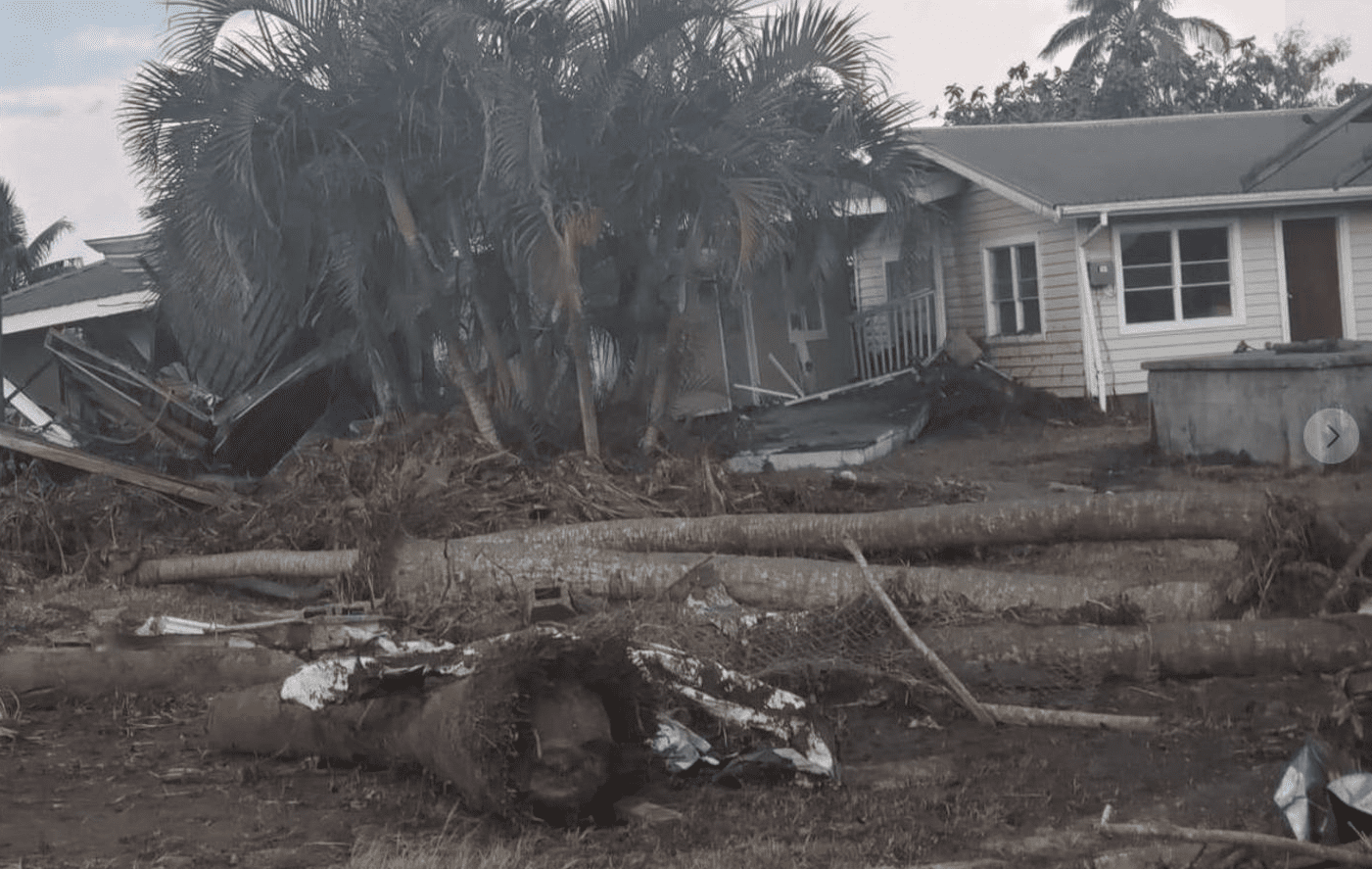 Source: https://news.sky.com/story/tonga-tsunami-three-islands-suffer-devastating-consequences-from-waves-as-pictures-of-volcano-devastation-emerge-12519839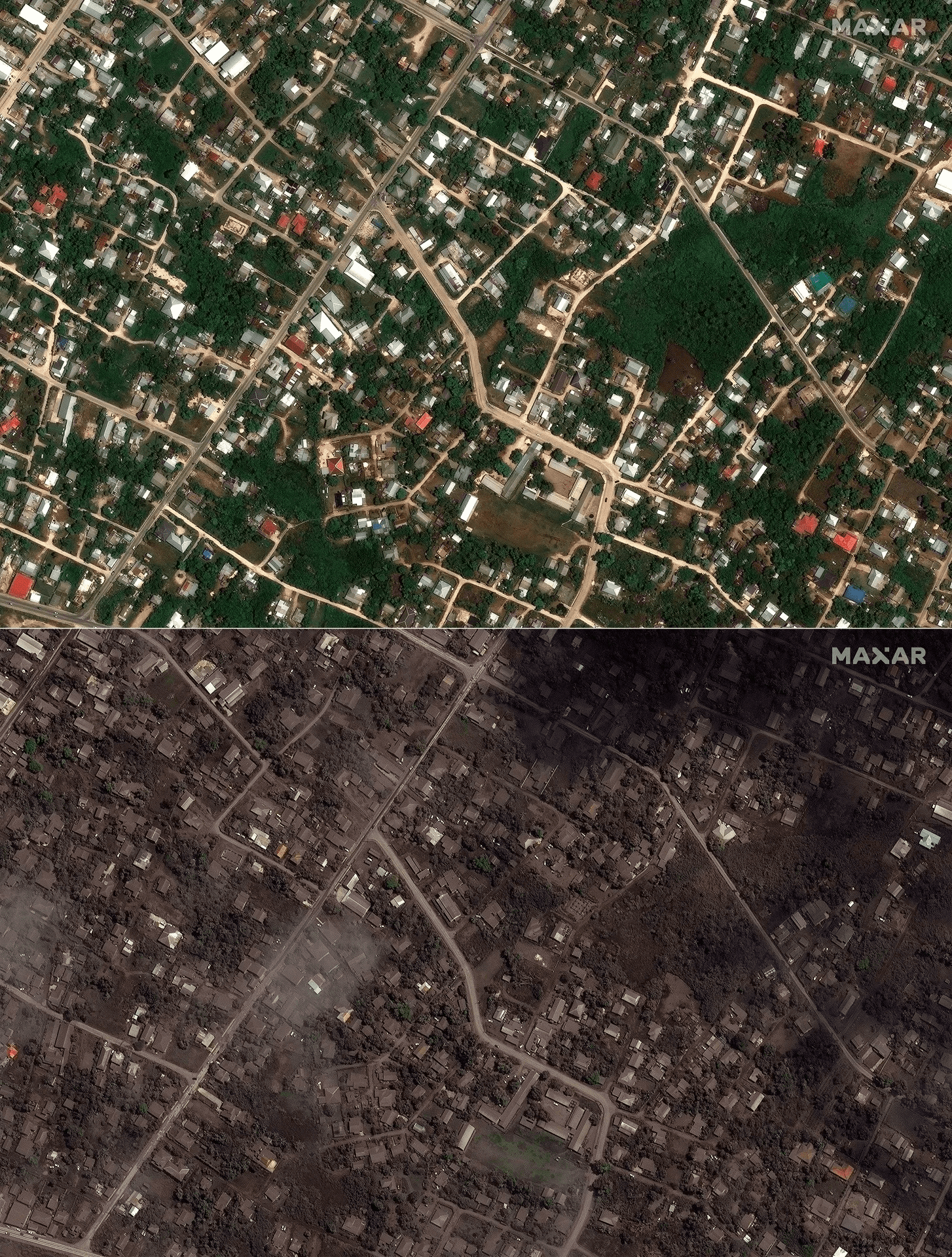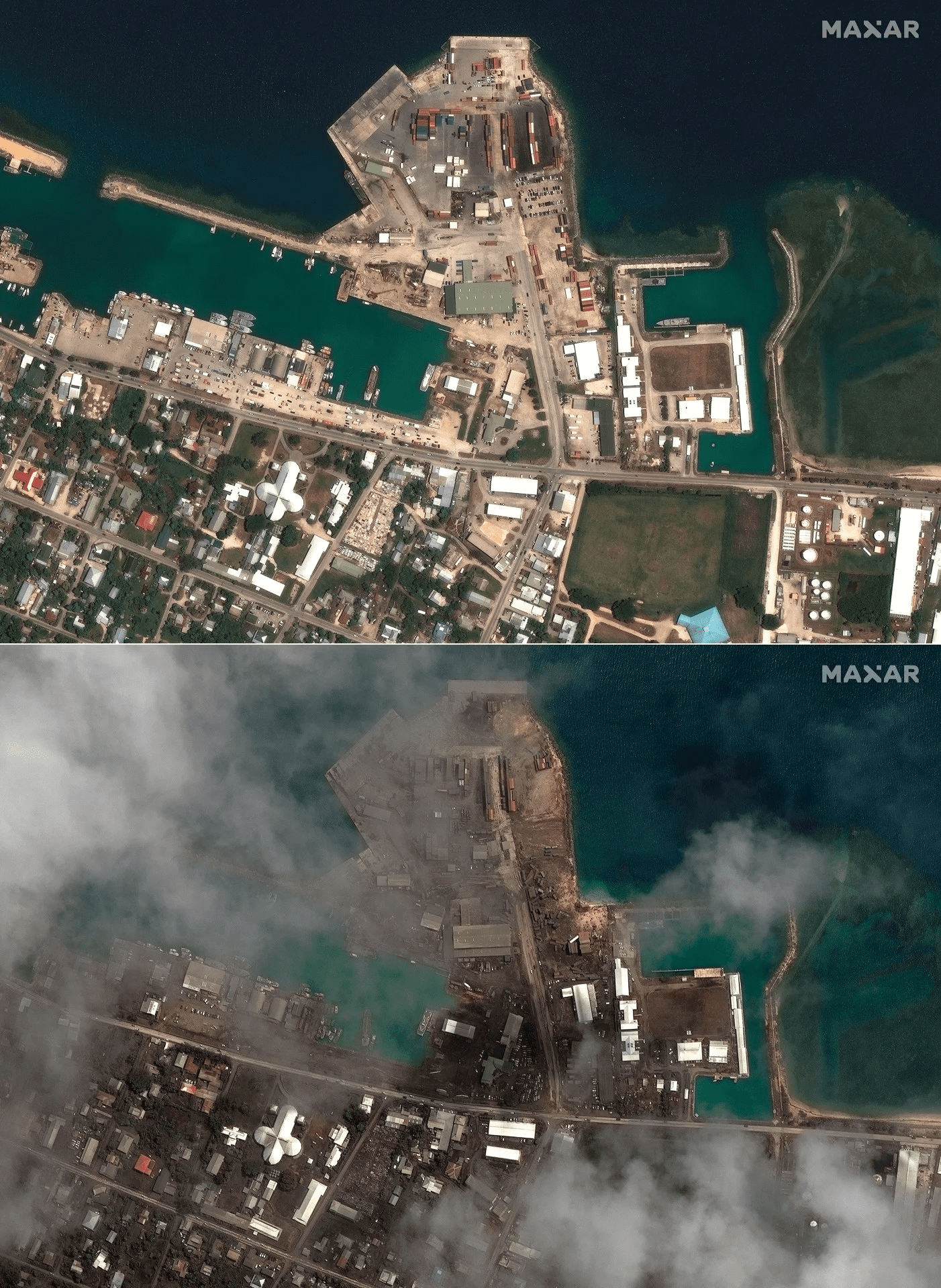 Source: MAXAR Technologies
(Visited 112 times, 1 visits today)