All Mediterranean last days was fighting with severe storms and floods caused by anomalous circulation typical for NAO- / AO- phases, with south situated stormtracks of Icelandic cyclone.
Not only Italy or Croatia /https://mkweather.com/2020/12/08/italy-the-level-of-the-river-rose-from-05-to-12-meters-during-the-night-extreme-floods/; https://mkweather.com/2020/12/06/floods-hit-split-cro-and-salerno-it-so-intensively-hasnt-rained-since-1975//, but too Lebanon hit according to few media historic storm, in this case hailstorm, with ice flood in Beirut on Saturday, 5. December 2020.
Beirut reported bad weather thanks to this circulation pattern already in late November 2020 /https://mkweather.com/2020/12/01/beirut-streets-turned-into-rivers//.
According to watchers.news dropped on Saturday 50 mm (2 inches) of rainfall only for 25 minutes with decrease of temperature from +21°C to +13,5°C.
Strong hailstorm like this appeared in Beirut in 1920, 1943, 1963, and 1968 – the last time before 52 years!
Floods and historic strong tornadoes have appeared during last days in other parts of Middle East, too /https://mkweather.com/2020/12/02/iran-widespread-floods-and-first-frosts/; https://mkweather.com/2020/12/09/saudi-arabia-hit-one-of-the-hugest-tornadoes-in-history//.
16-day forecats still expect heavy storms in Mediterranean and northern parts of Middle East until 26. December 2020. Around Chritmas, rain and snow occurrence will increasing in western Europe, while central parts of a continent, such as southern parts Middle East, will be drier.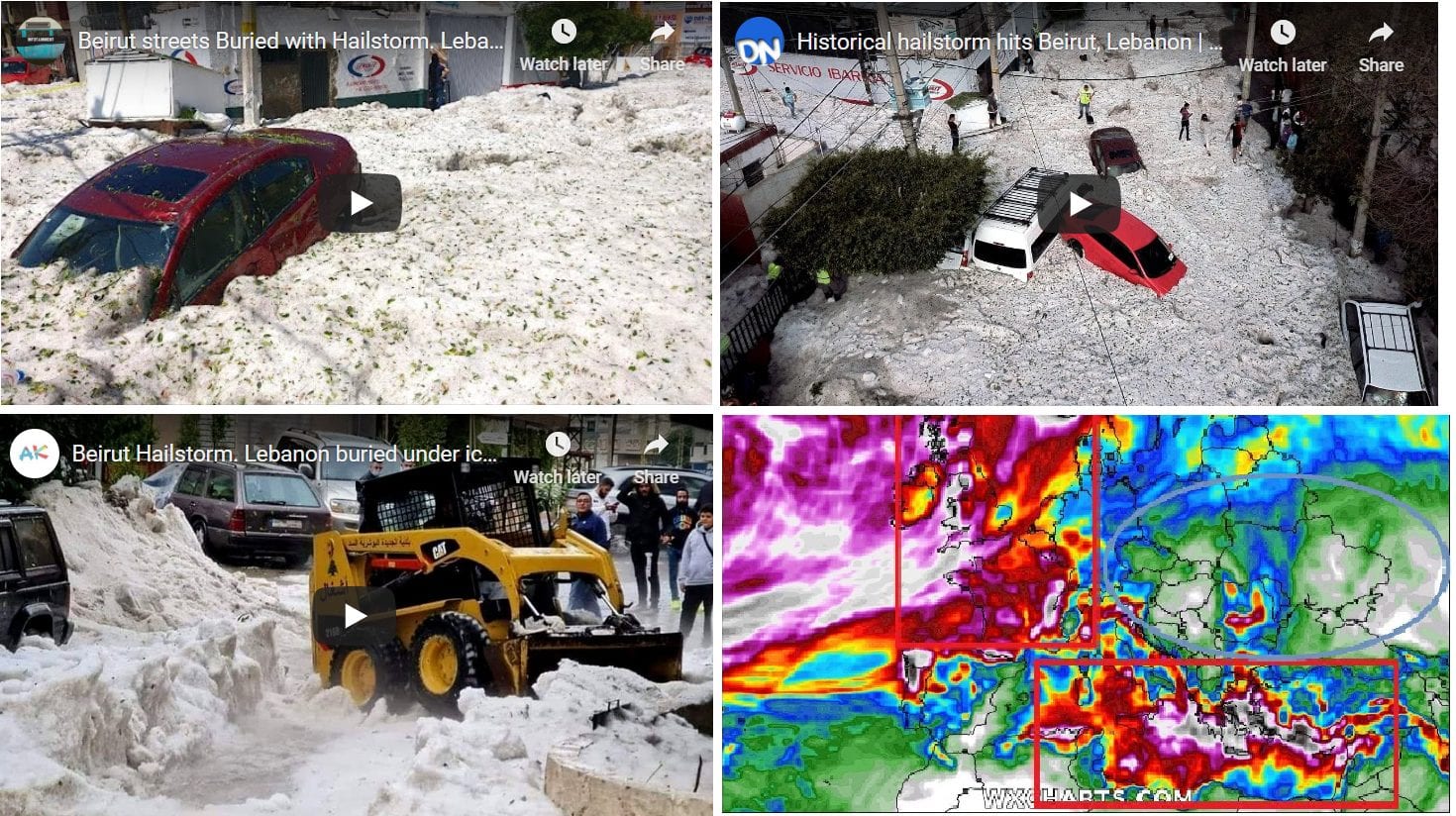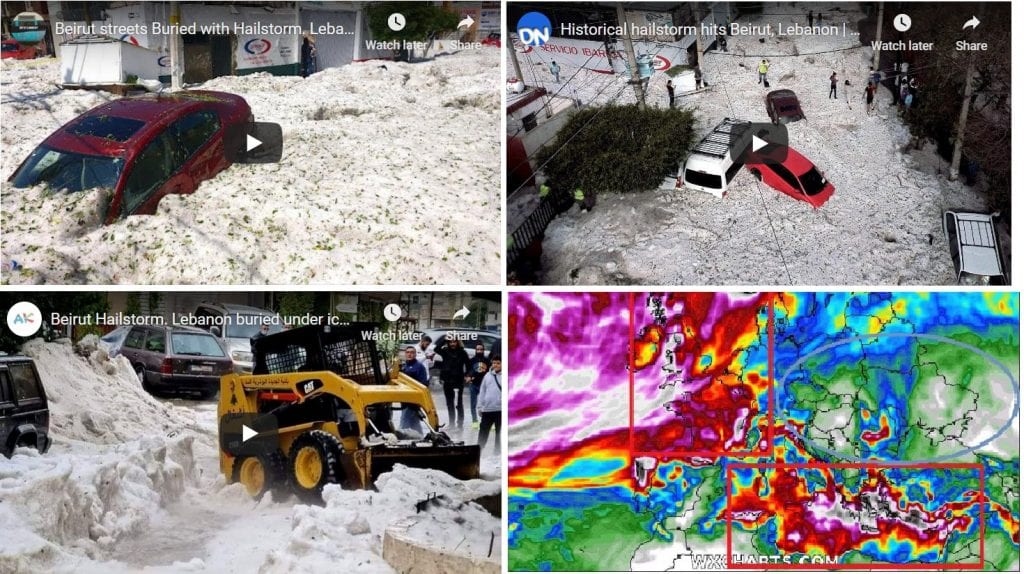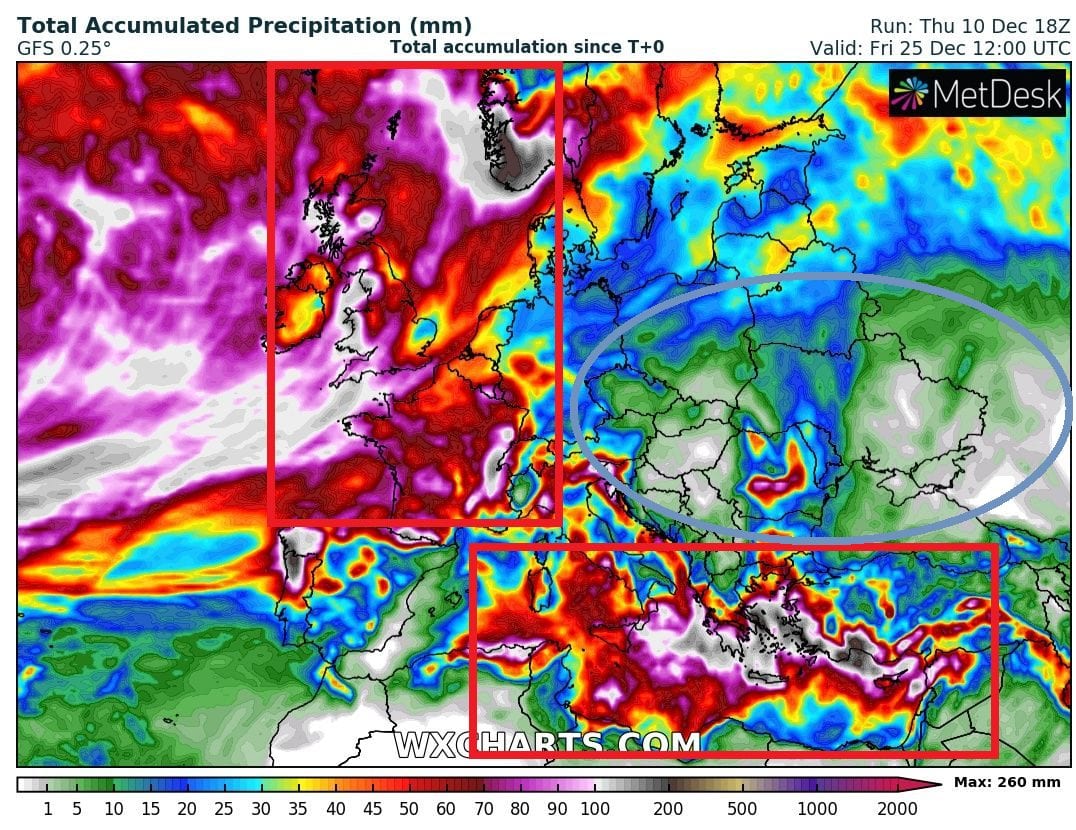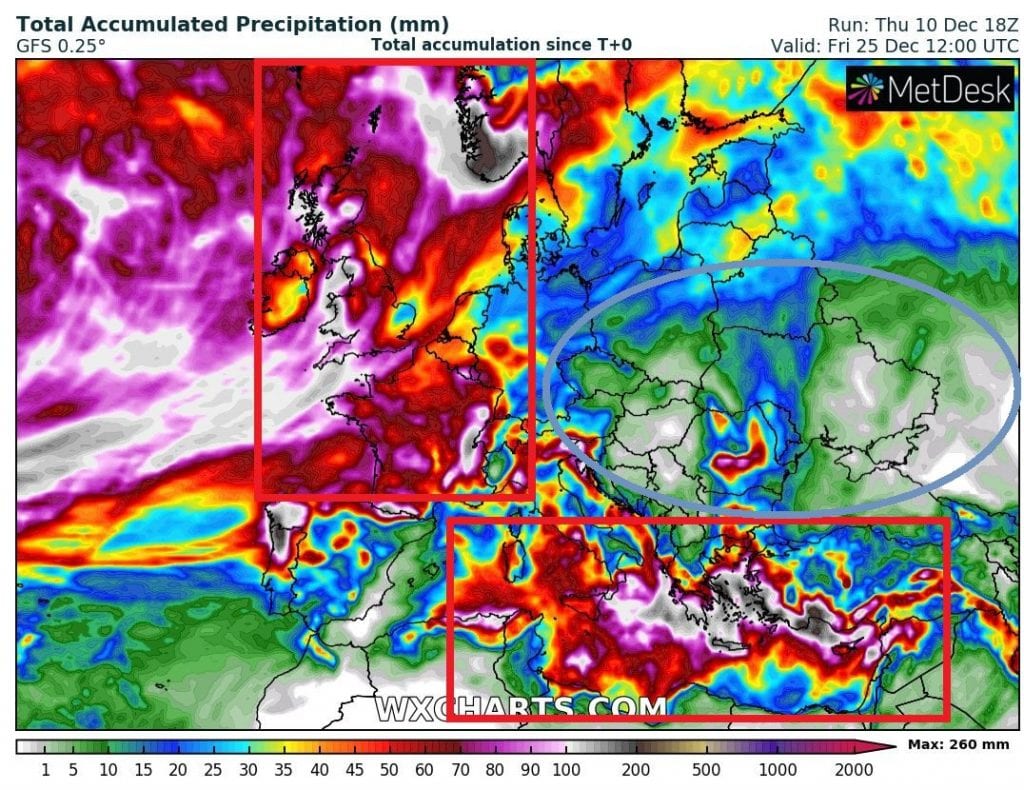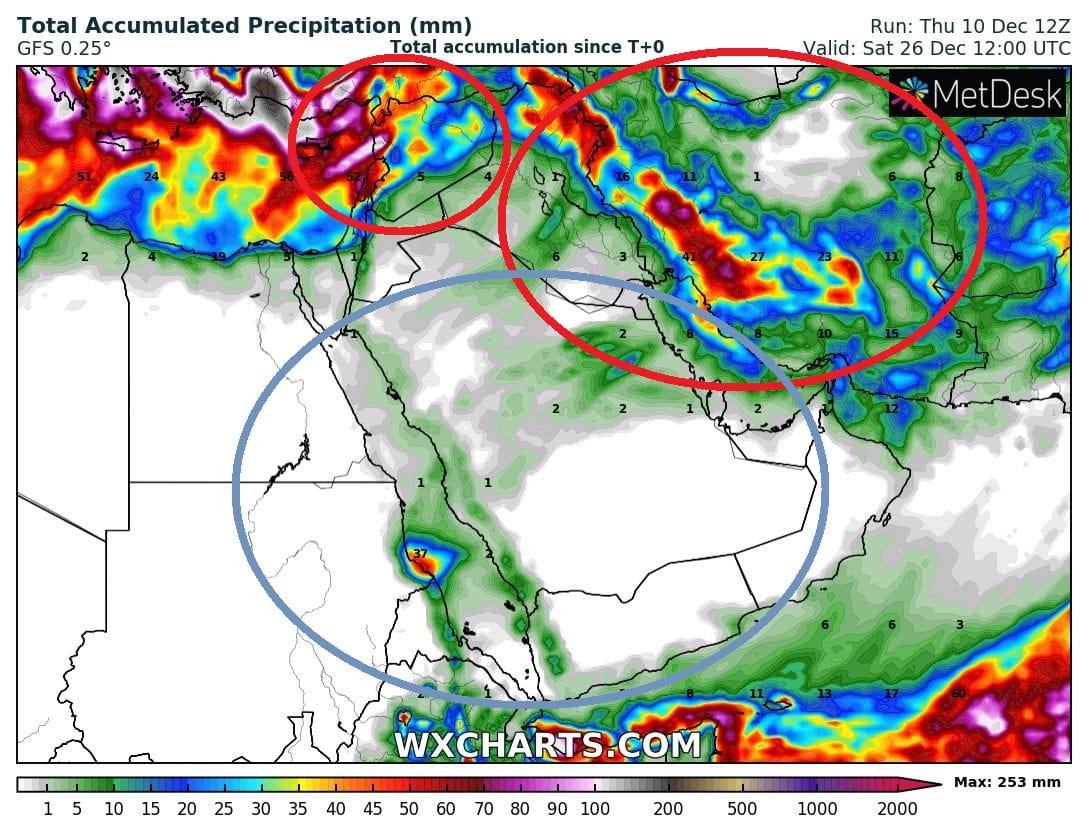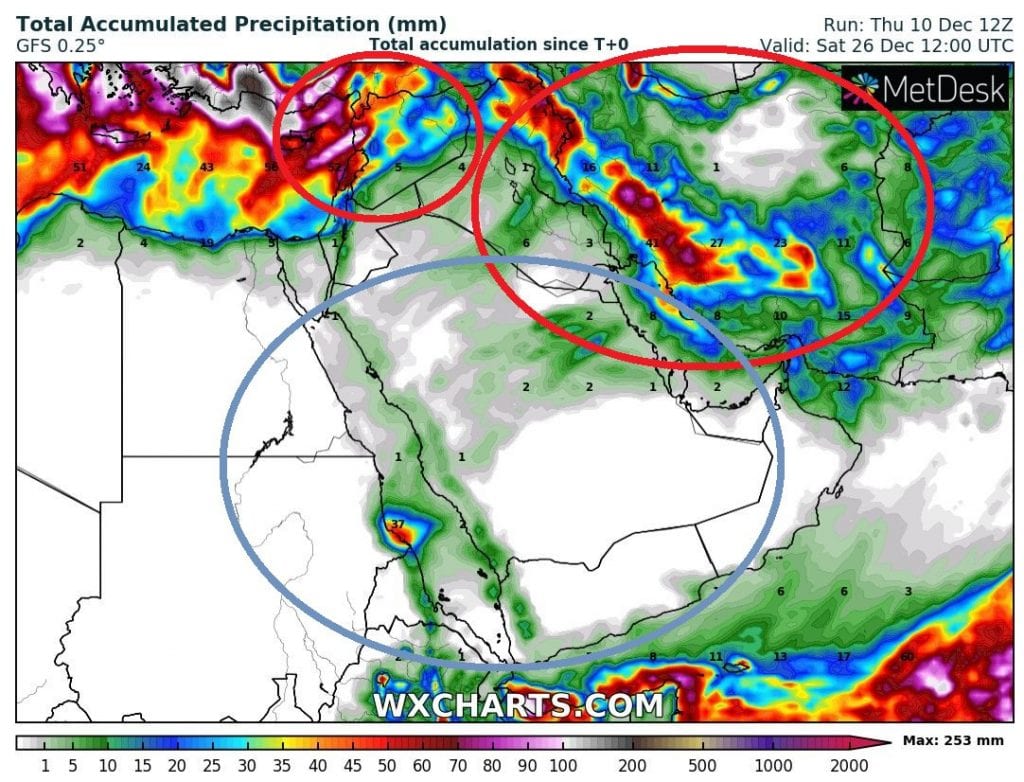 Read more:
(Visited 97 times, 1 visits today)