Cold weather in Europe until 20. August! Cold anomaly will flood large parts of the continent!
Only in Italy, Balkan and Russia, heatwaves will be regenerating.
Large parts of mid- and northern latitudes will be suffering anomalously cold period, which should regionally last more than 3 weeks!
Cold weather is beginning already these days in Western Europe /https://mkweather.com/a-big-and-long-coldwave-for-western-gradually-continental-europe-between-25-july-10-august-2021-j21// and during the first 12 August 2021 days (maps below), it will spread almost into all continental Europe!
According to ECMWF, the cold period should continue in central parts of the continent until the third August week (between 17.-23. August).
Maximum temperatures only +15/+20°C during the coldest days and minimum temperatures around +5°C in frost basins during the coldest nights are possible, severe storms or heavy rains are forecasted mainly for the Alps, eastern continental Europe, and northern parts of Europe (British Islands, Benelux, Scandinavia, North, and Baltic sea region).
Cold weather should arrive in 2 peaks – around 1.-4. August and around 8.-12. August 2021, with some possible third peak before 20. August.
While Spain and Portugal will be relatively colder, Italy and Balkan will be still relatively good for holidays and vacations. However, in parts of mid-latitudinal and northern Europe, we should prepare for fresh summer weather, in many places not only without tropical (above +30°C), but too summer (above +25°C) days.
Activities near water areas, during chilly days in the mountains, or sunbathing near high temperatures, will be for a time not fully possible, but it still won´t be the end of Summer 2021 – it should return in August´s the third decade and early September 2021.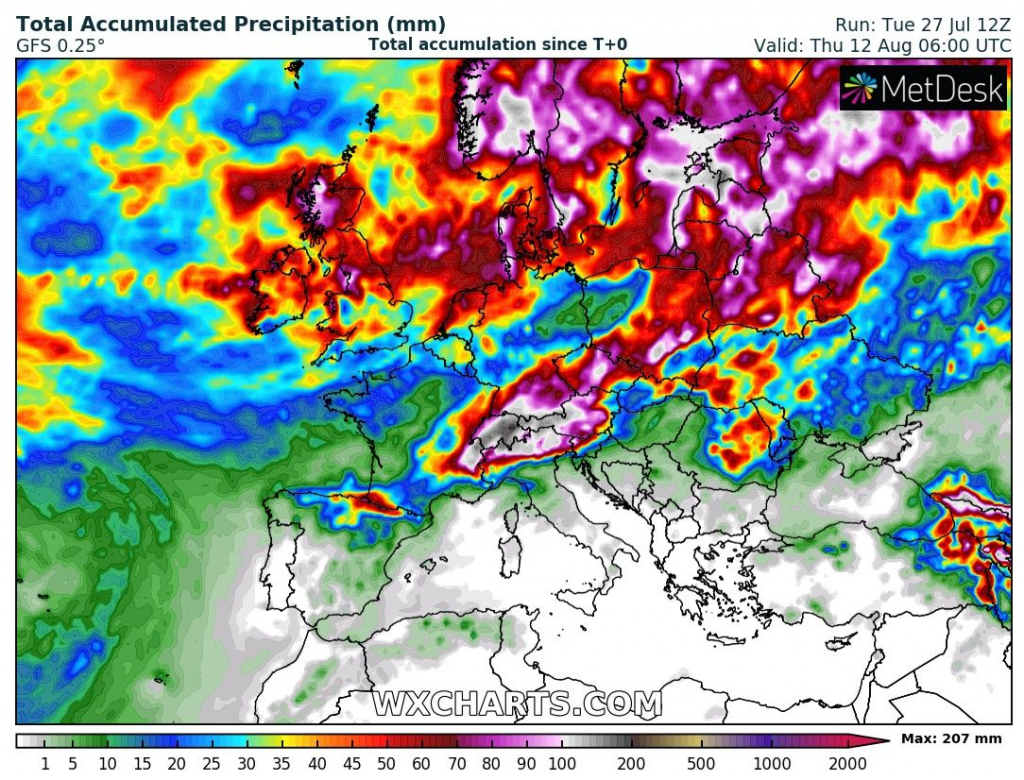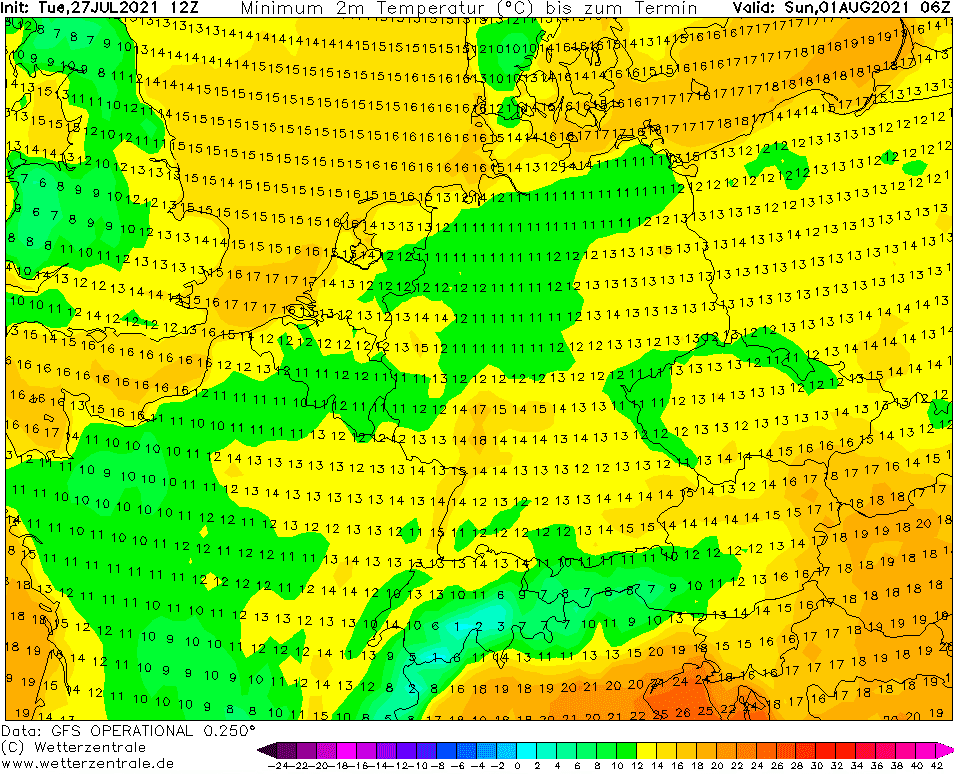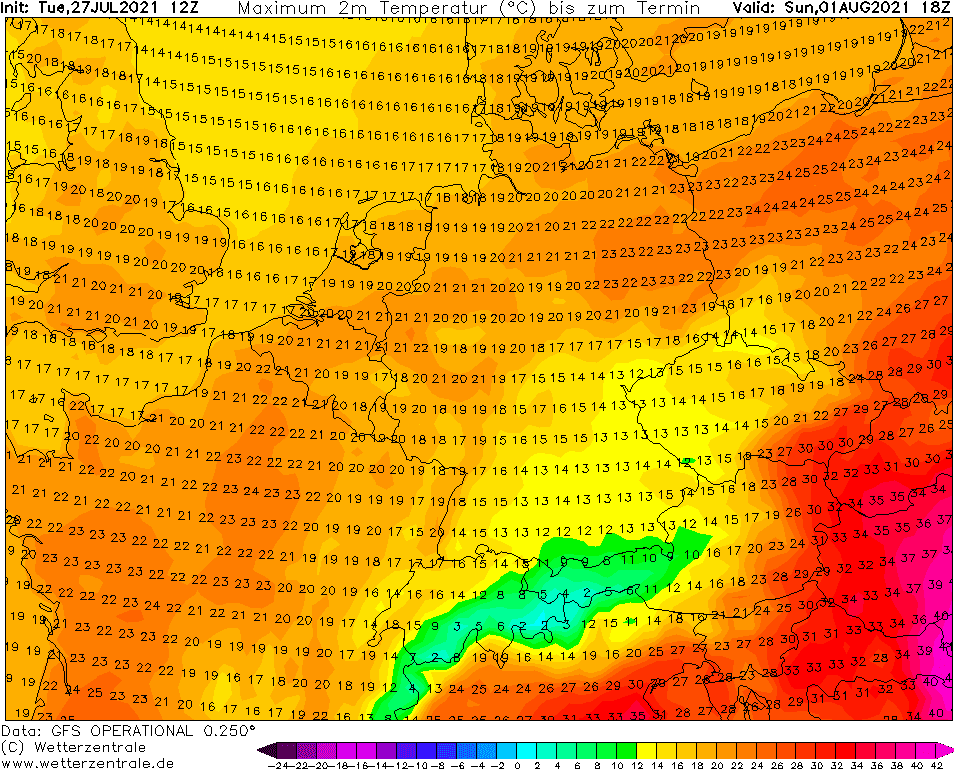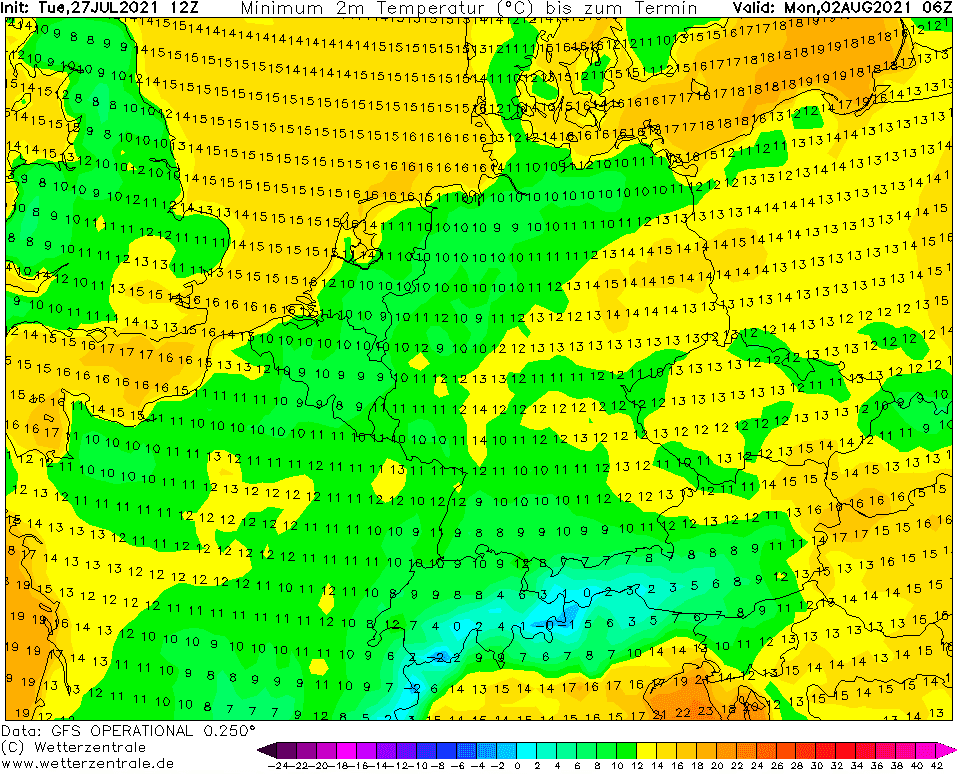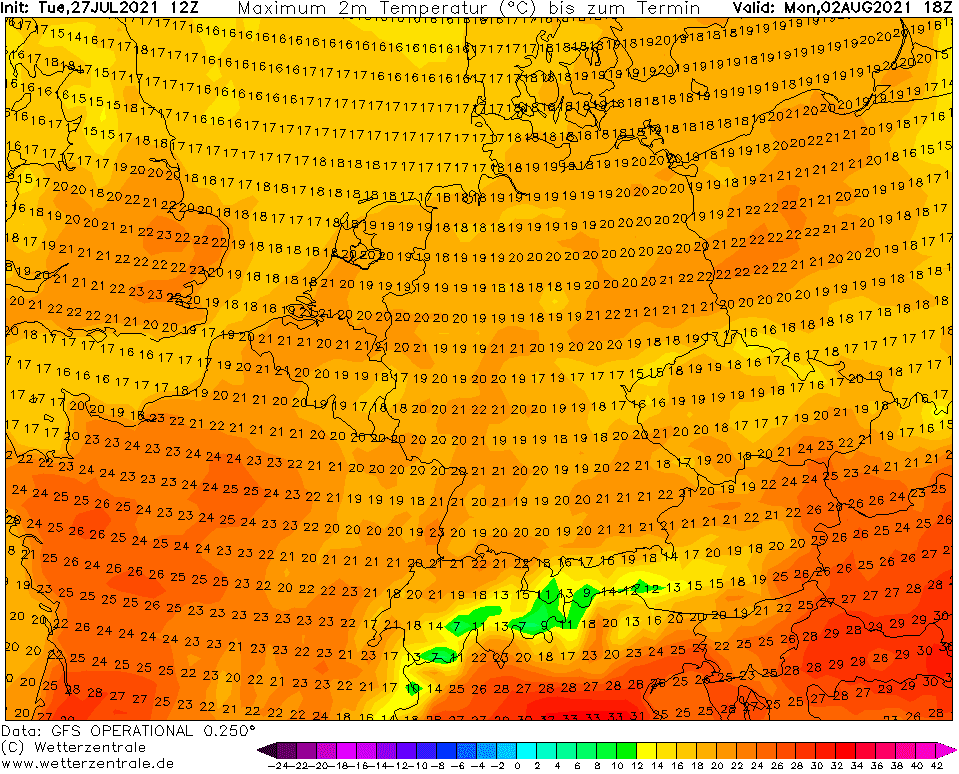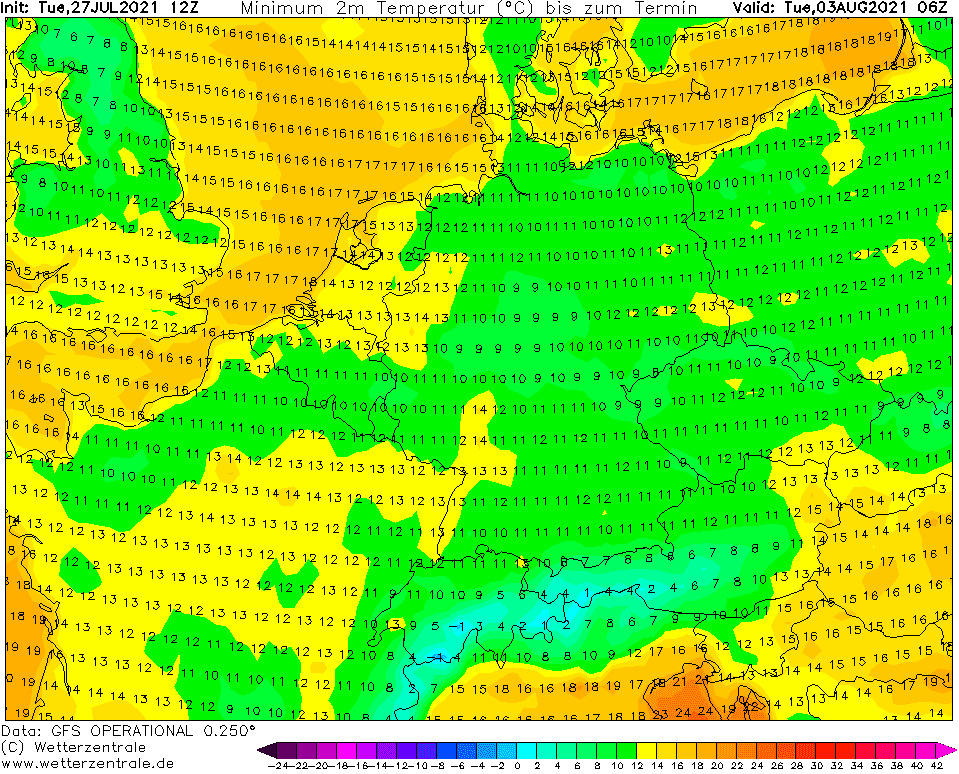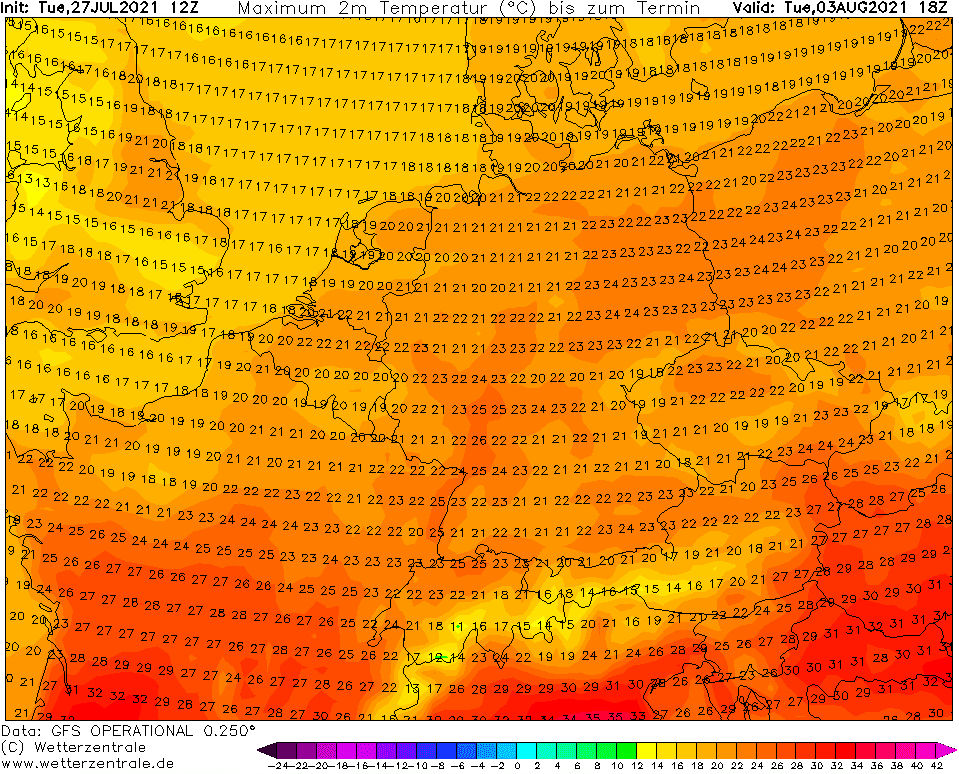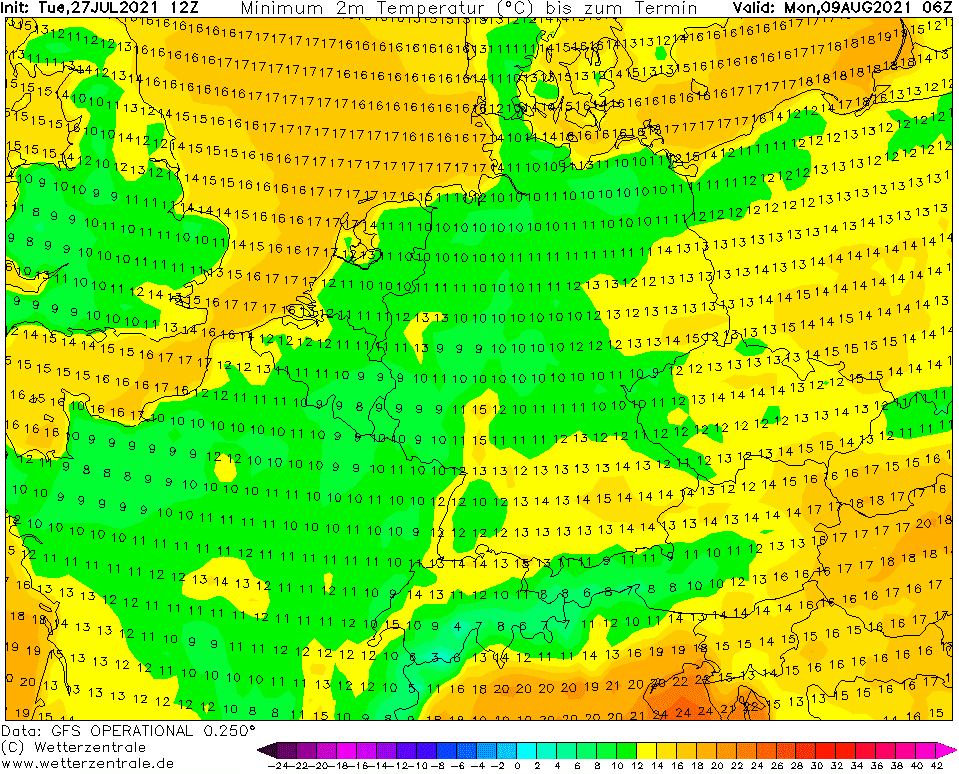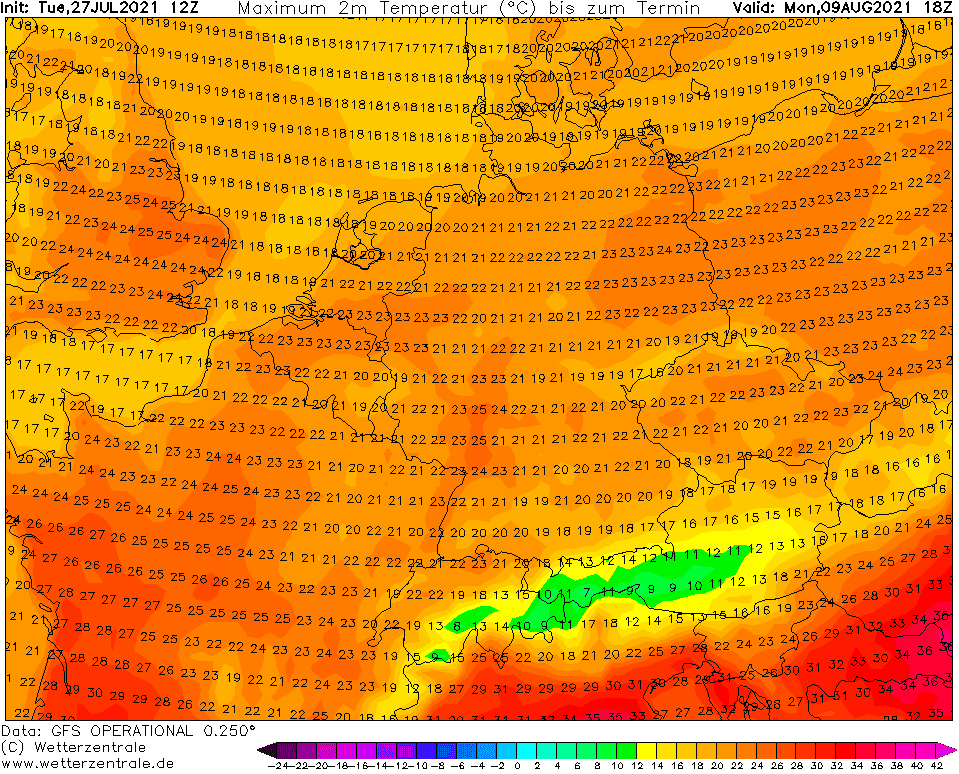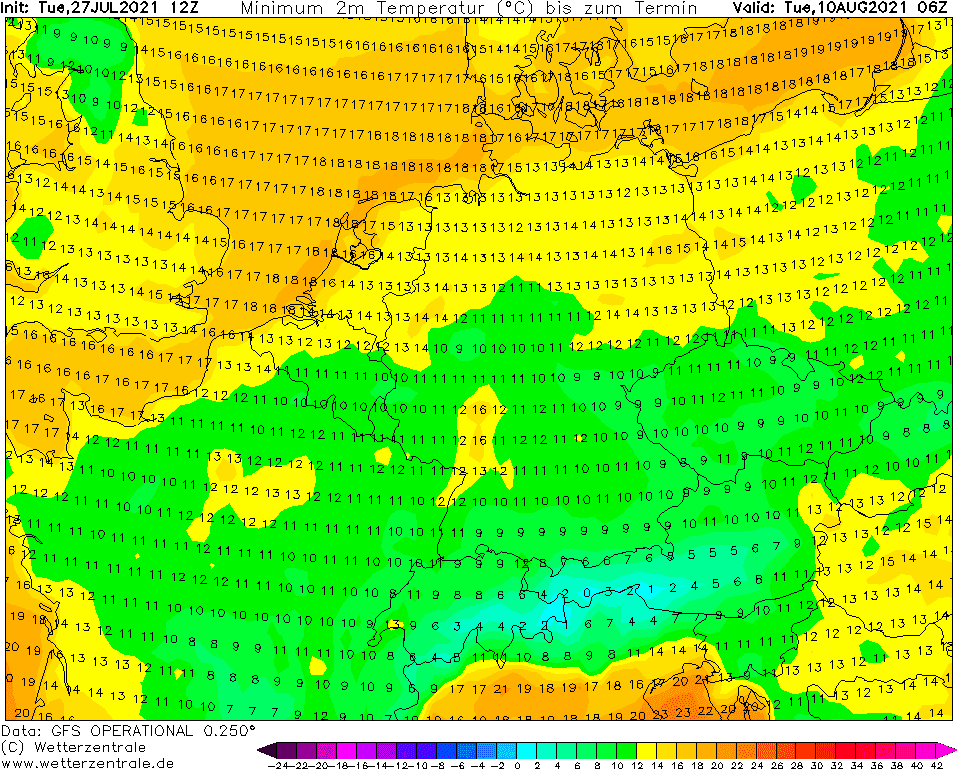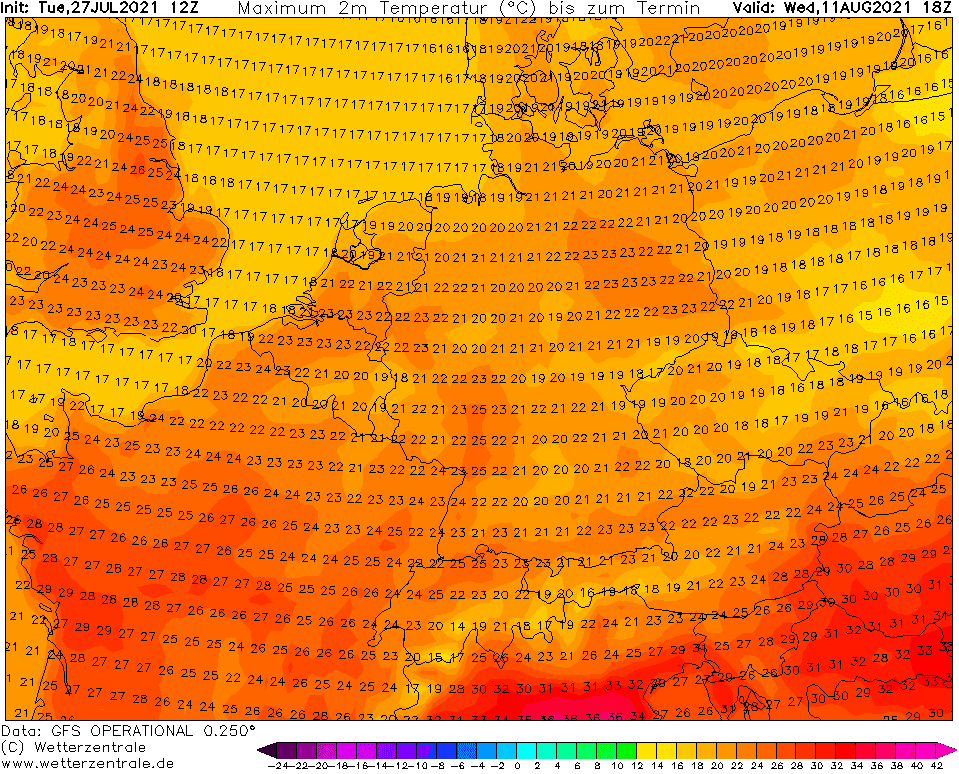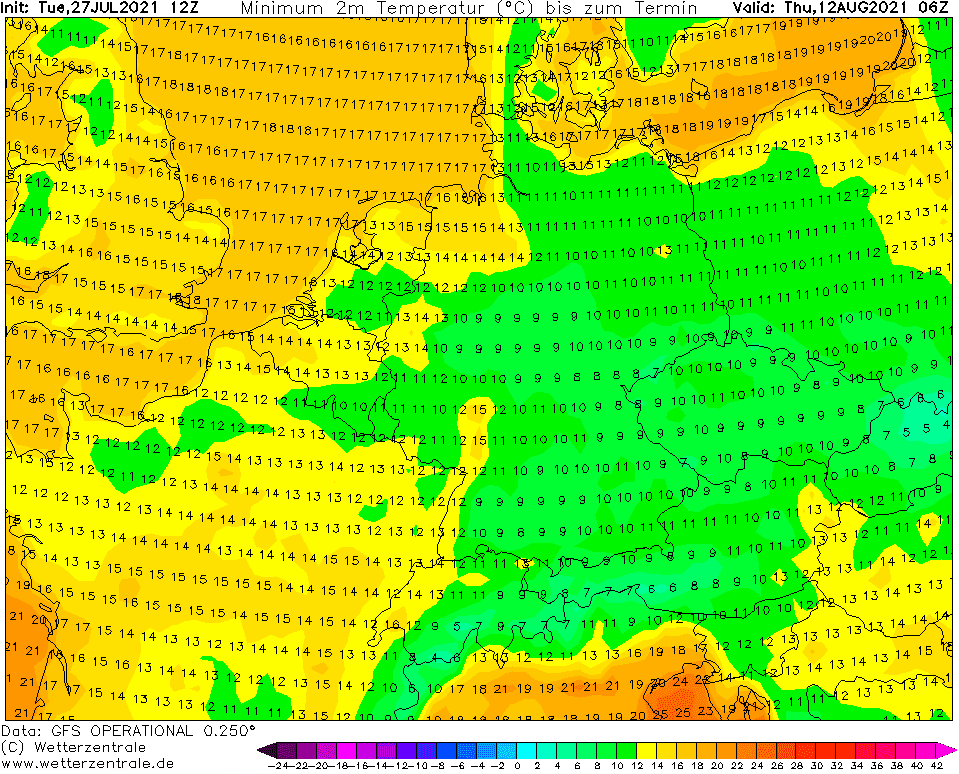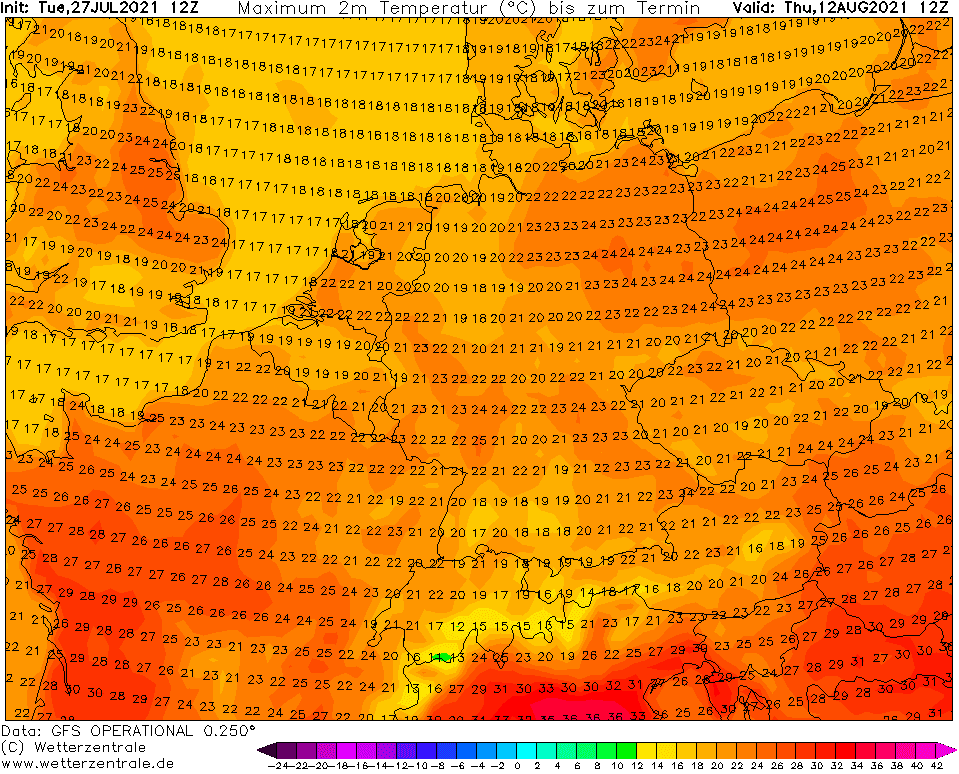 Selected outputs with colder, not summer minimum and maximum temperatures in Central Europe in August 2021 /wetterzentrale.de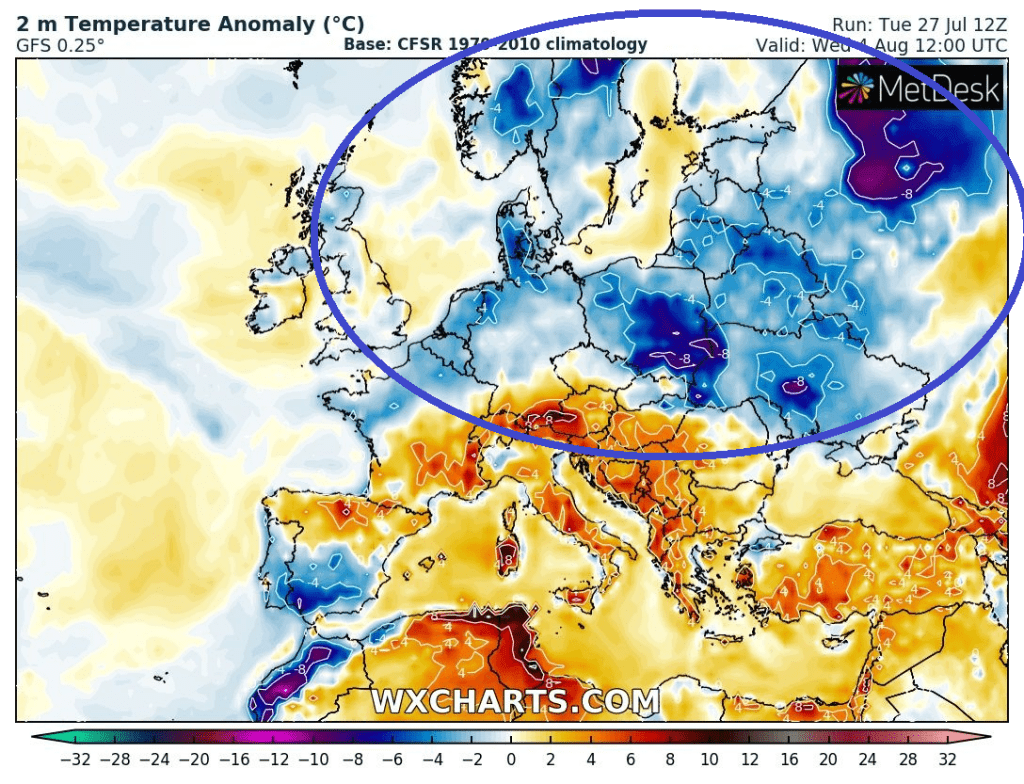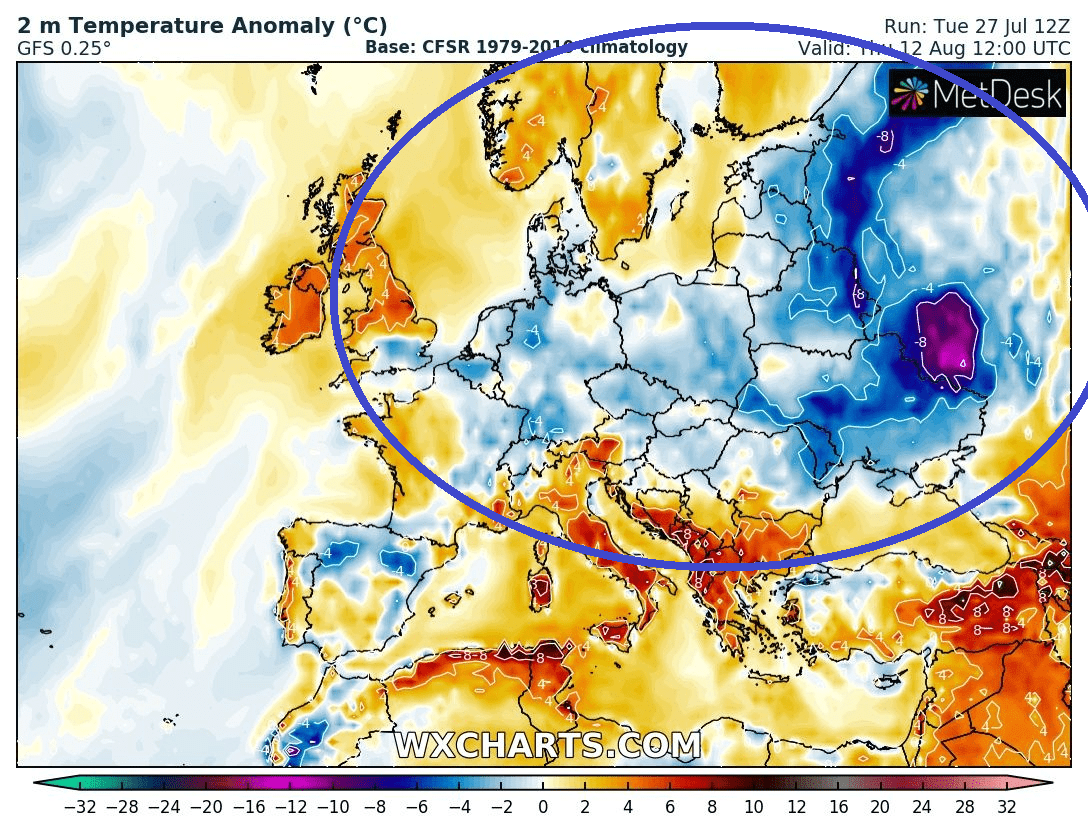 Source: wxcharts.com
ECMWF forecast for weeks between 26. July – 23. August 2021 /Source: https://apps.ecmwf.int/webapps/opencharts/products/extended-anomaly-2t?base_time=202107260000&projection=opencharts_europe&valid_time=202108020000