Southeastern Asia with extreme risk: Tropical system 99W Invest in Philippines, Vietnam, Cambodia, Thailand and Malaysia
After few weeks of break, Southeastern Asia is again "in" and thanks to ENSO – MJO – IOD phases combination, next tropical threats will appear in Australasia during next period.
About Tropical system 94S Invest and about Cyclones Yasa and Zazu in Australia and Oceania we have written in one of previous articles /https://mkweather.com/2020/12/19/next-tropical-system-for-northern-australia-christmas-stormy-in-queensland-sunny-in-south/; https://mkweather.com/2020/12/18/national-disaster-in-fiji-deadly-cyclone-yasa-in-holiday-paradise-category-5-with-350-km-h-wind-gusts-new-zealand-should-have-hard-christmas/; https://mkweather.com/2020/12/19/cyclone-zazu-hit-samoa-and-tonga-in-samoa-with-floods-landslides//.
Wet MJO phase, which is indicator for tropical activity in equatorial and subequatorial regions gradually shifts from Oceania westward, over Southeastern Asia and northern Australia, and after 99W Invest and 94S Invest, next tropical threats are possible minimally until cca 10. January 2021.
System 99W Invest already hit Philippines, where are until the New Year expected extreme rainfall amounts up to 2200 mm (!!!), where is bringing significant worsening of weather and next track of the system will be according to tropicaltidbits.com tool situated more southward, to Thailand and Malaysia, but according to current GFS more northward, to Vietnam and Cambodia.
Real influence of the system should be in all mentioned countries, mainly, with next floods in southern Vietnam, where system brings too strong winds. Impact in Cambodia, Thailand or Malaysia should be only little weaker.
As we should see on wxcharts.com forecast tool, heavy storms are expected too in Indonesia and Papua – New Guinea, closer to equator, only with ITCZ effects in zone with weak winds and shallow low pressure.
About possible floods in Southeastern Asia from 99W Invest (and in Australia from 94L Invest) and next tropical threats in the region we will inform during the next period
Infographics: tropicaltidbits.com, wxcharts.com, NOAA: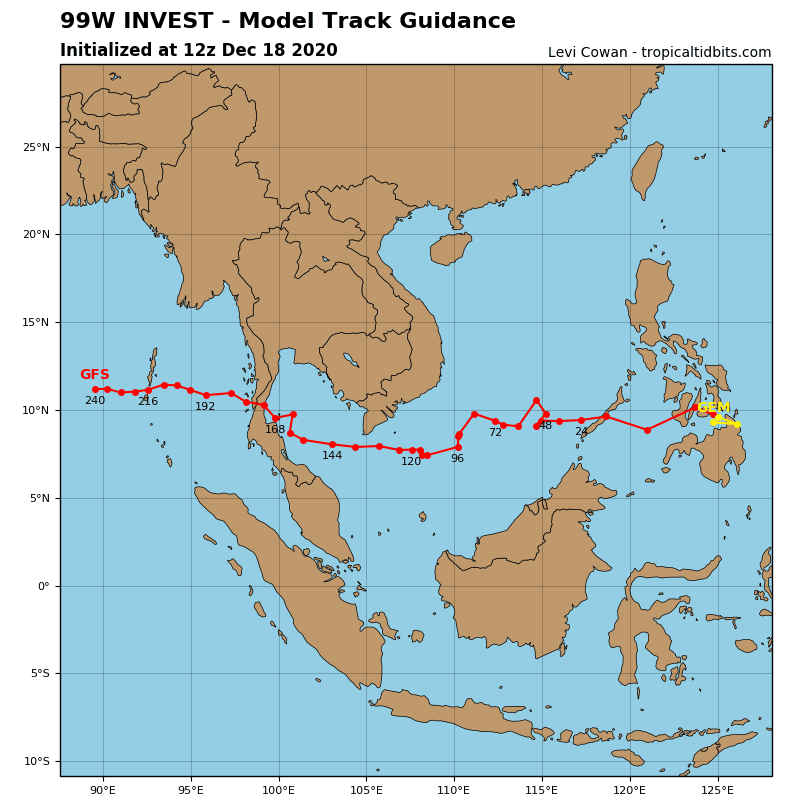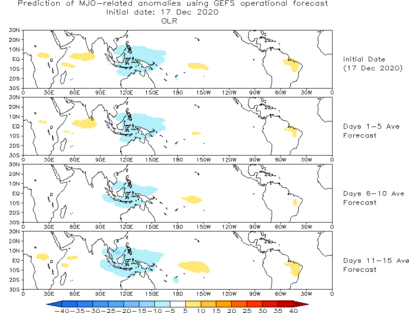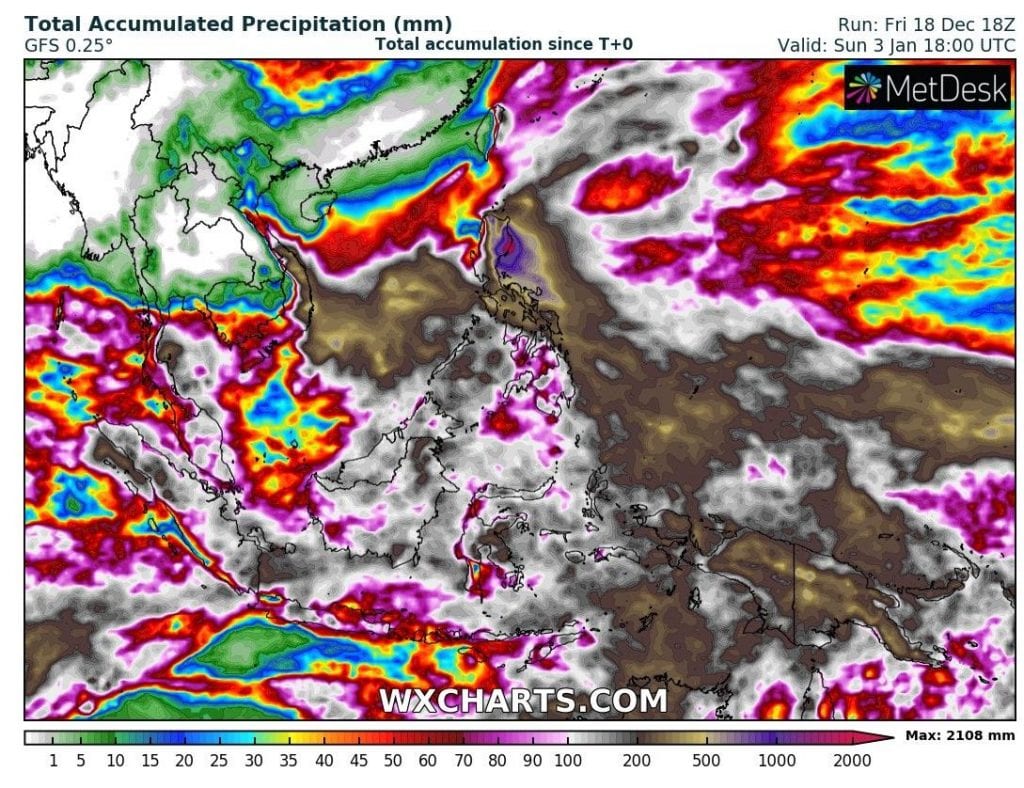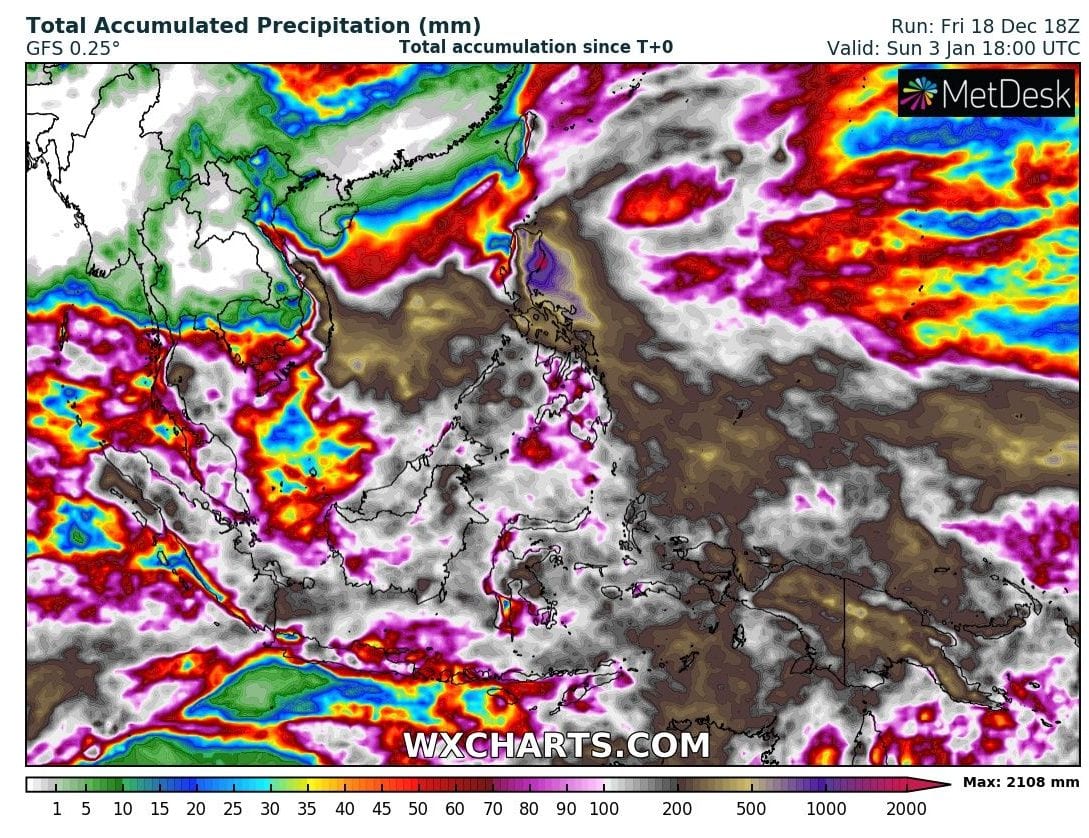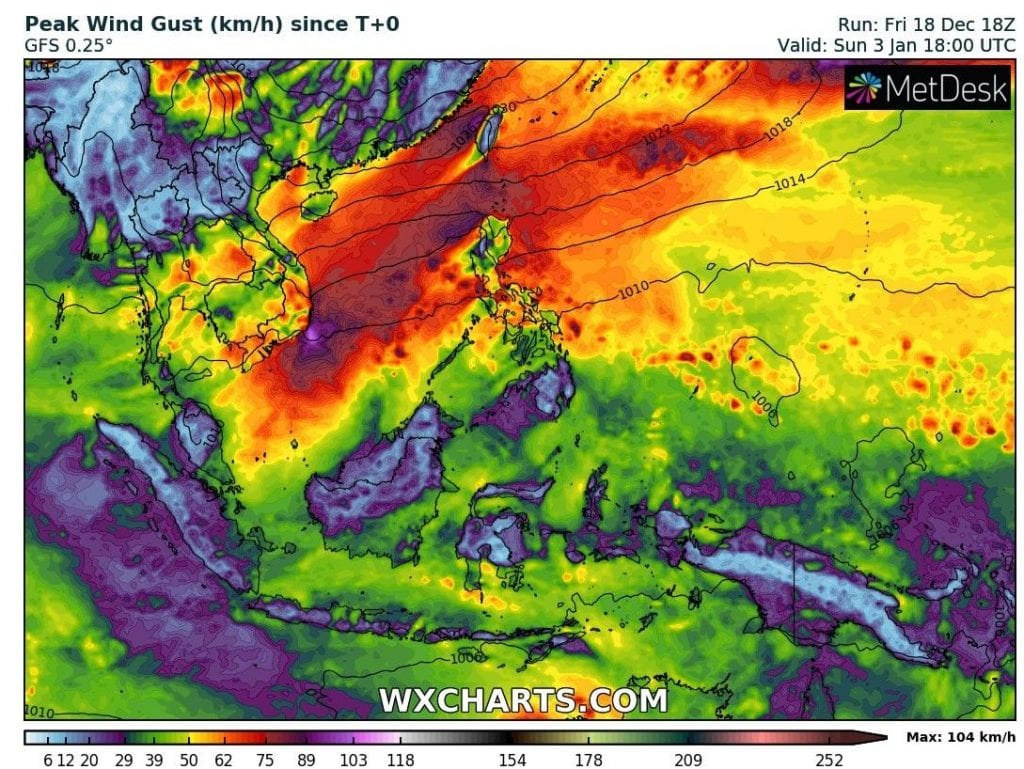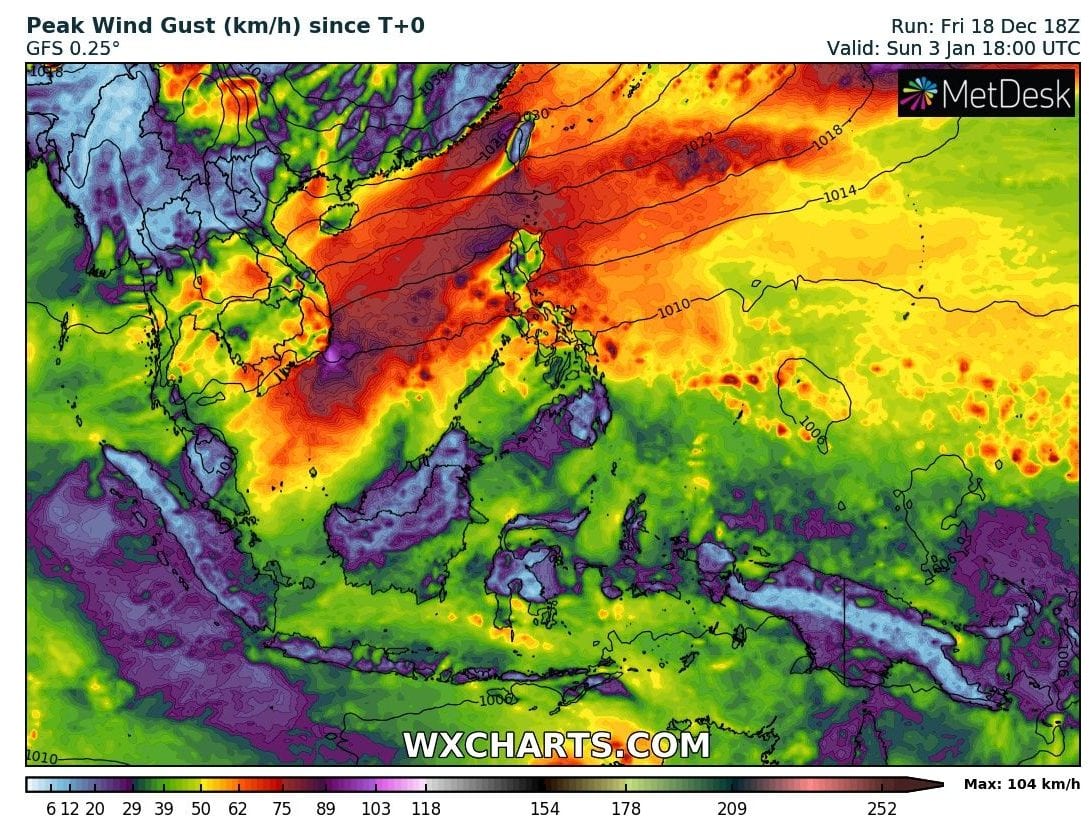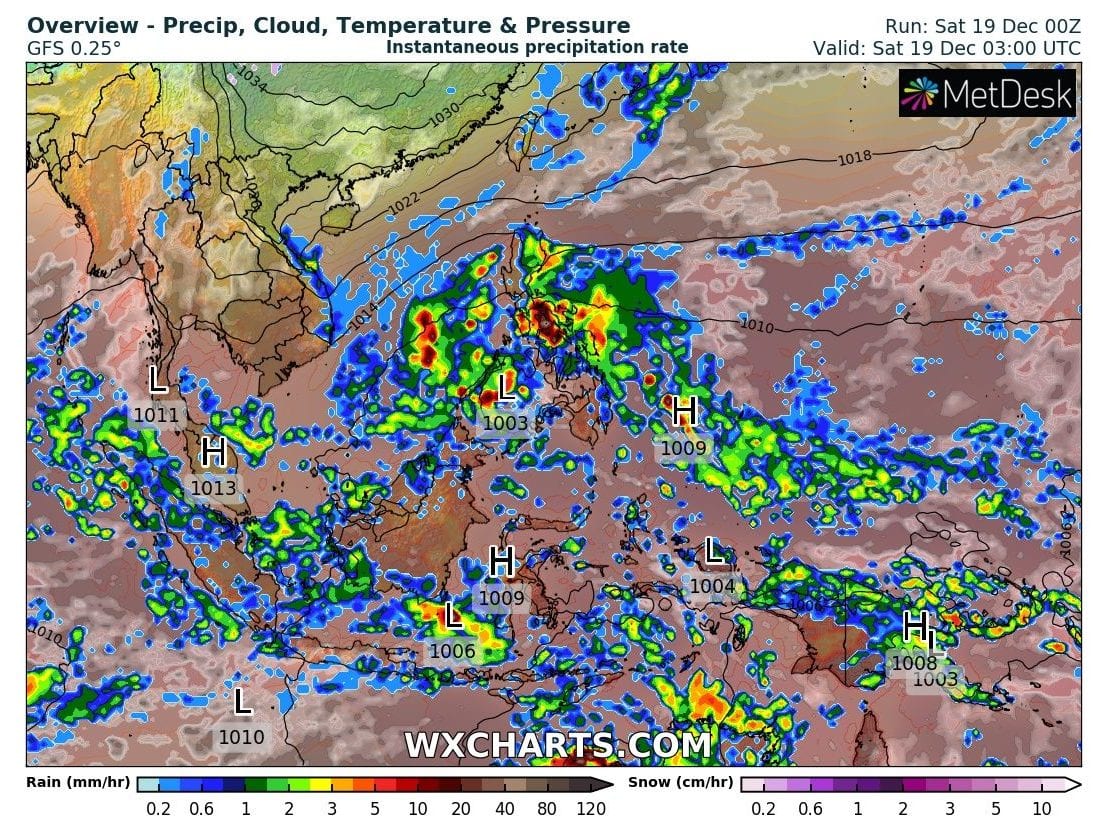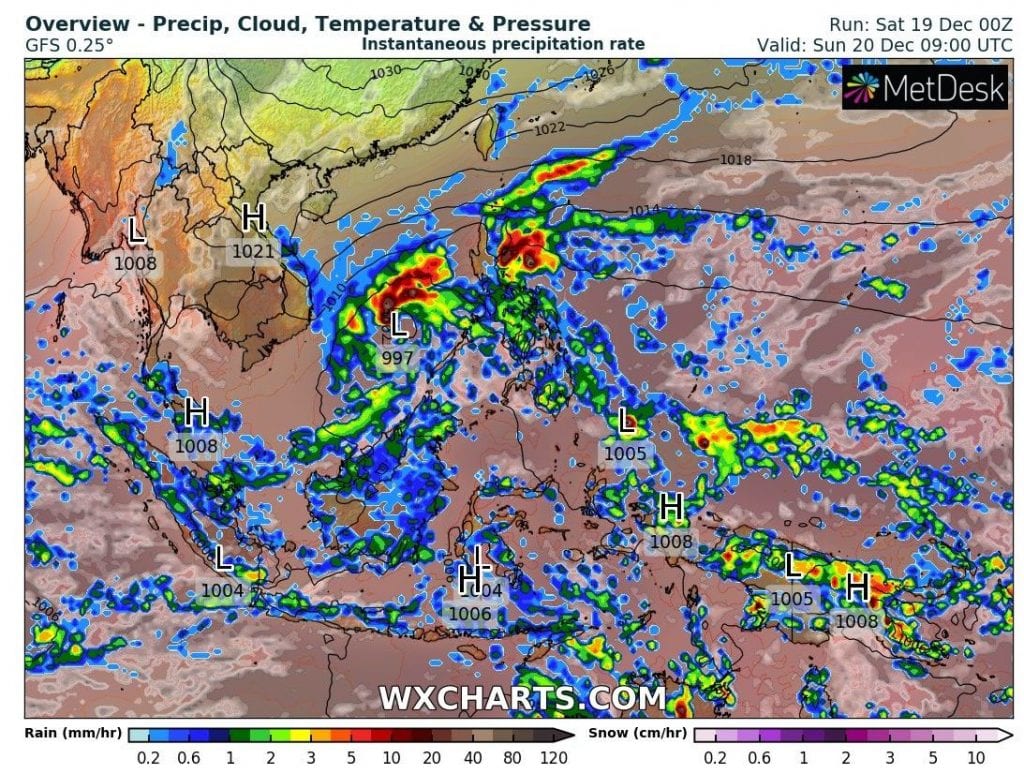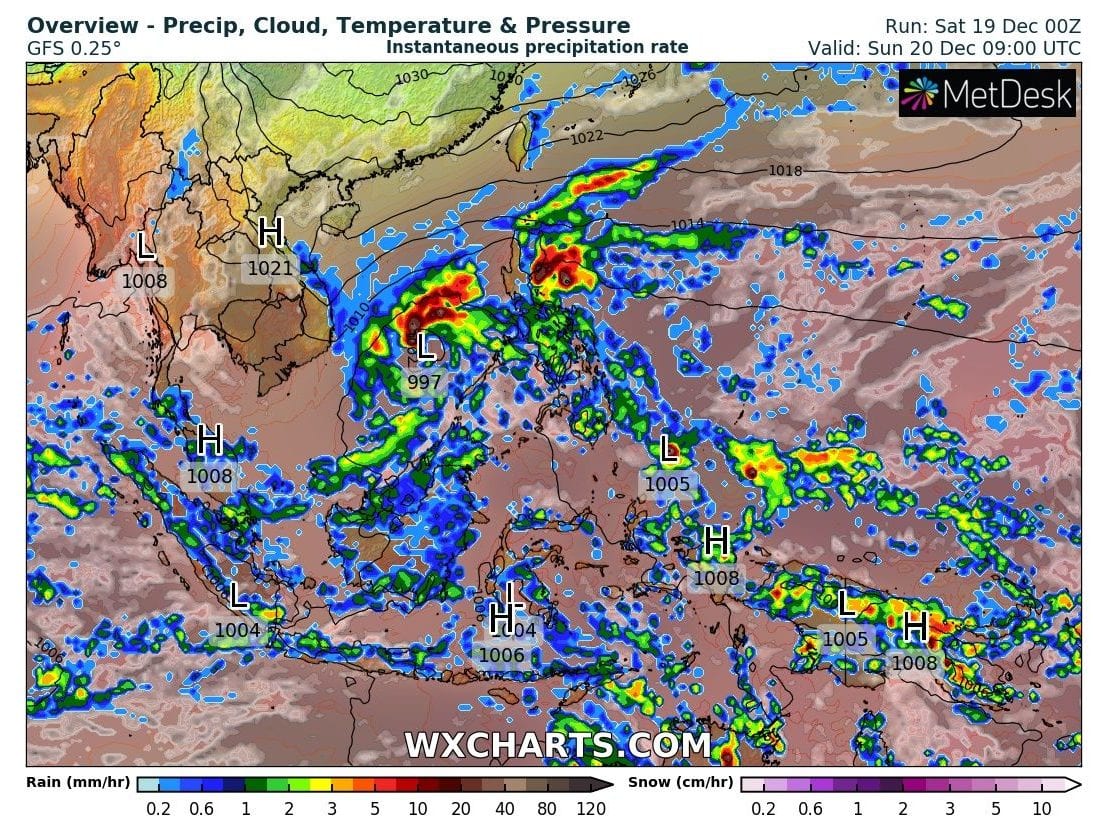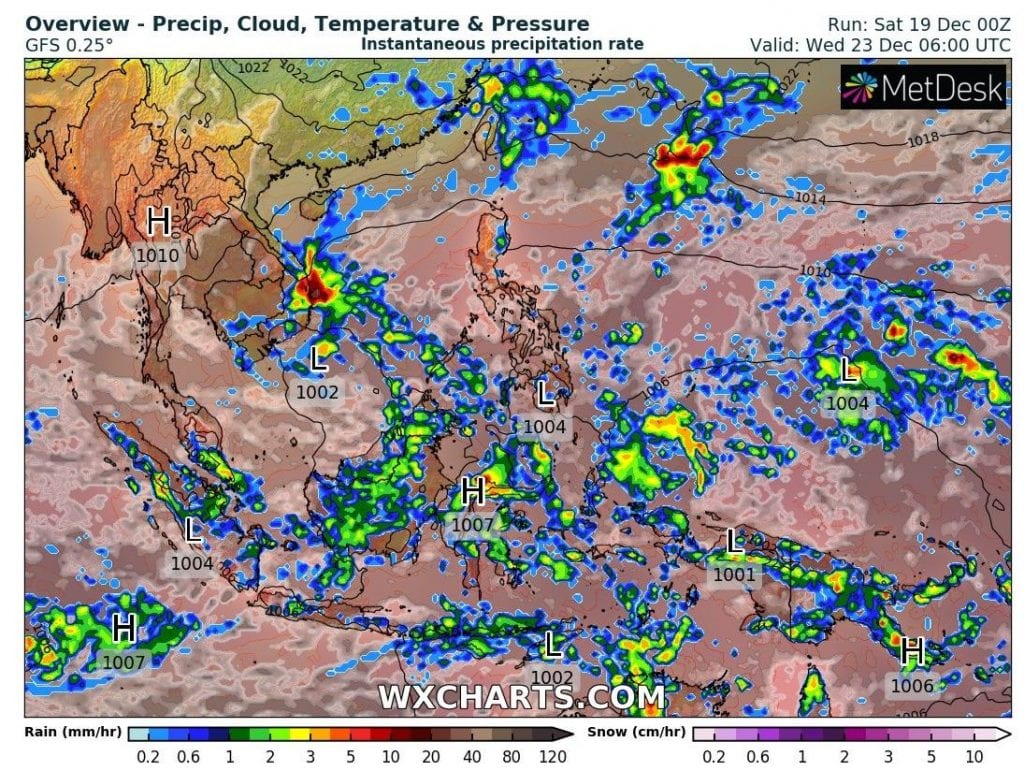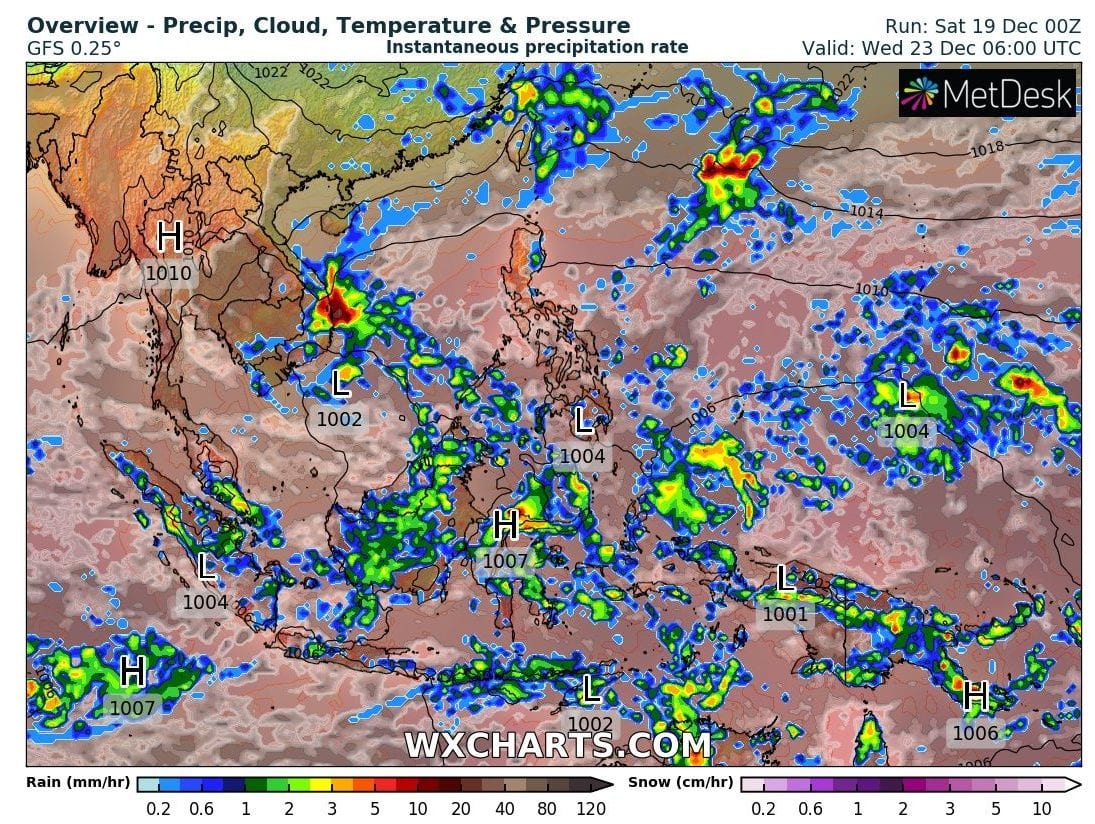 Read more: