Death Valley expects first 110°C of the year, heatwaves in West will persist until 15. May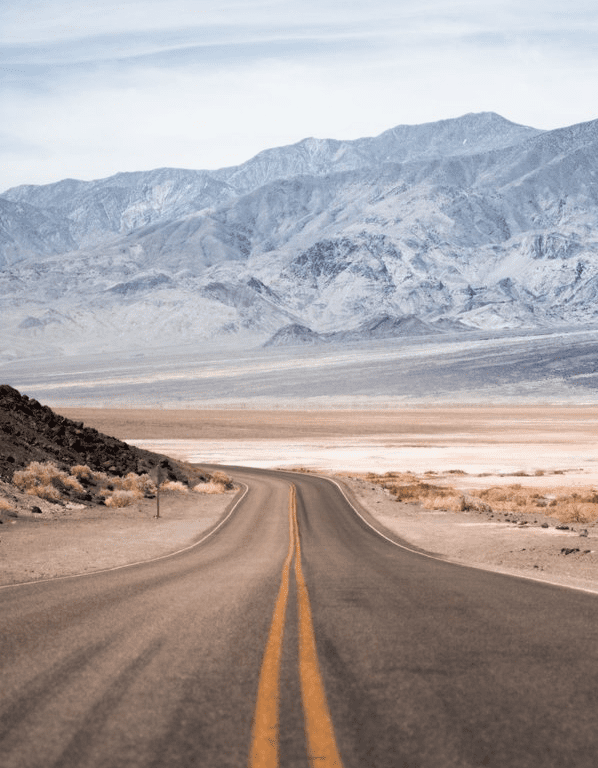 With only shorter breaks mainly in northwestern USA, hot and dry West expects long period with heatwaves and drought until 15. May 2021.
Heatwaves will be the strongest around 30. April, 7. May and 14. May 2021 and already on Friday, 30. April, should Death Valley see the first 110°F / +43,3°C of the year.
Only in last summer, Death Valley reported the highest temperature in the world /https://mkweather.com/right-now-death-valley-with-the-hottest-ever-recorded-temperature-on-the-planet-or-minimally-since-1931-130f-54-4c// and all-time temperature record, almost 50°C / 122°F, was measured in Los Angeles /https://mkweather.com/it-has-never-been-so-hot-so-late-or-ever-los-angeles-county-with-new-all-time-record-121f-494c-phoenix-50-days-over-110f-in-2020//.
Powerful heatwave hit West Coast in the USA and Canada already in April 2021, when temperatures up to +29,0°C were measured even near Vancouver, British Columbia.
Doses of extremely dry air will shift over the region from hot and dry Mexico, which is currently fighting with severe drought and wildfires /https://mkweather.com/mexico-city-the-worst-drought-in-30-years-85-of-mexico-with-severe-drought//.
It is possible, that wildfires and problems with water supplies will begin in western and especially southwestern USA, soon.
In populated desert regions should temperature in next period reach +40°C / 104°F and tropical days above +30°C / 86°F should appear in northern parts of the USA or even southwestern Canada.
Heatwaves should be powerful too in Rocky Mountains, but central and eastern USA expect next severe coldwaves mainly between 5.-15. May 2021.
Not only heatwaves in West and late frosts in East, but too several tornado outbreaks is until 15. May in the USA expected /https://mkweather.com/heatwaves-frosts-and-tornadoes-forecast-for-the-usa-until-15-may-2021//.
In the next Mkweather articles we will look at expected May 2021 coldwaves in the USA, which should be a big problem for agriculture and monthly forecast for May and MJJ forecast for the USA.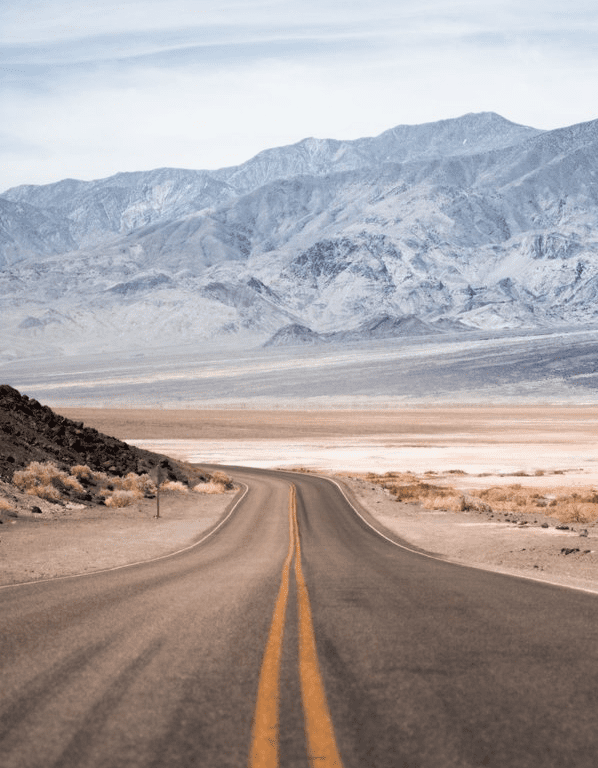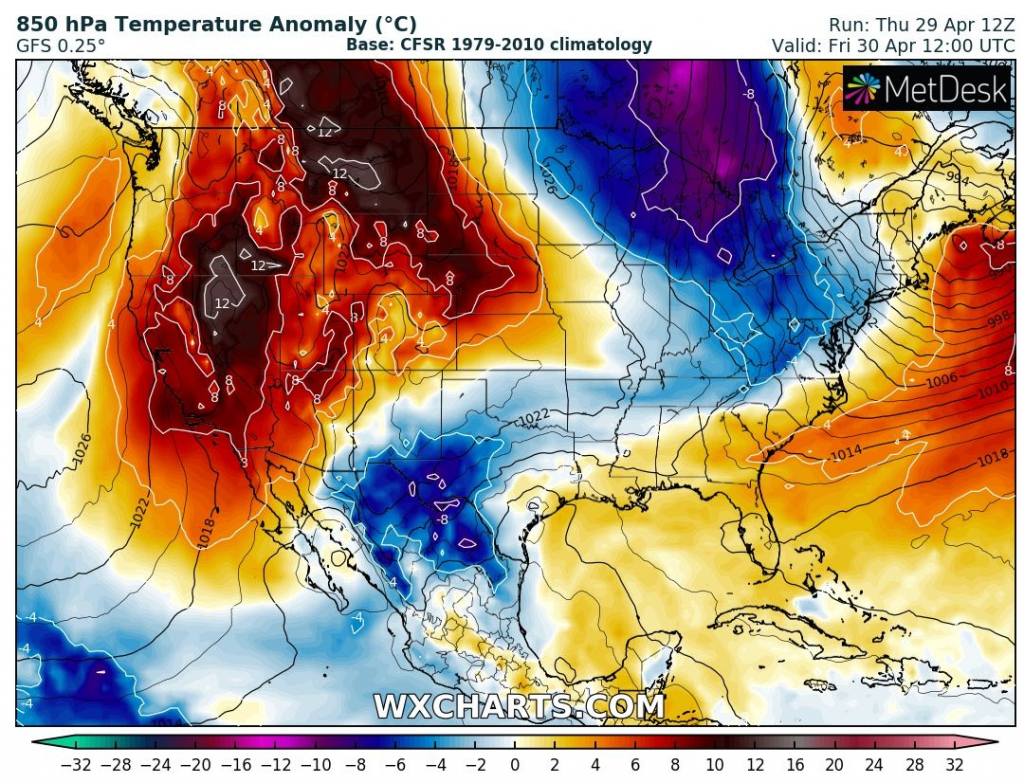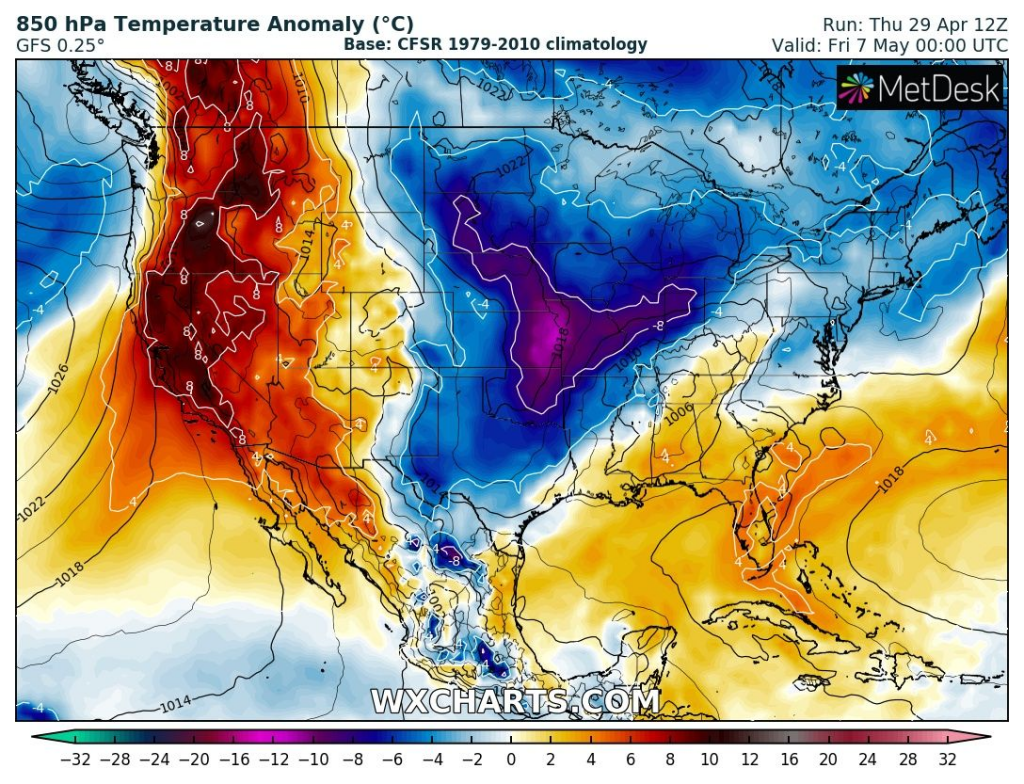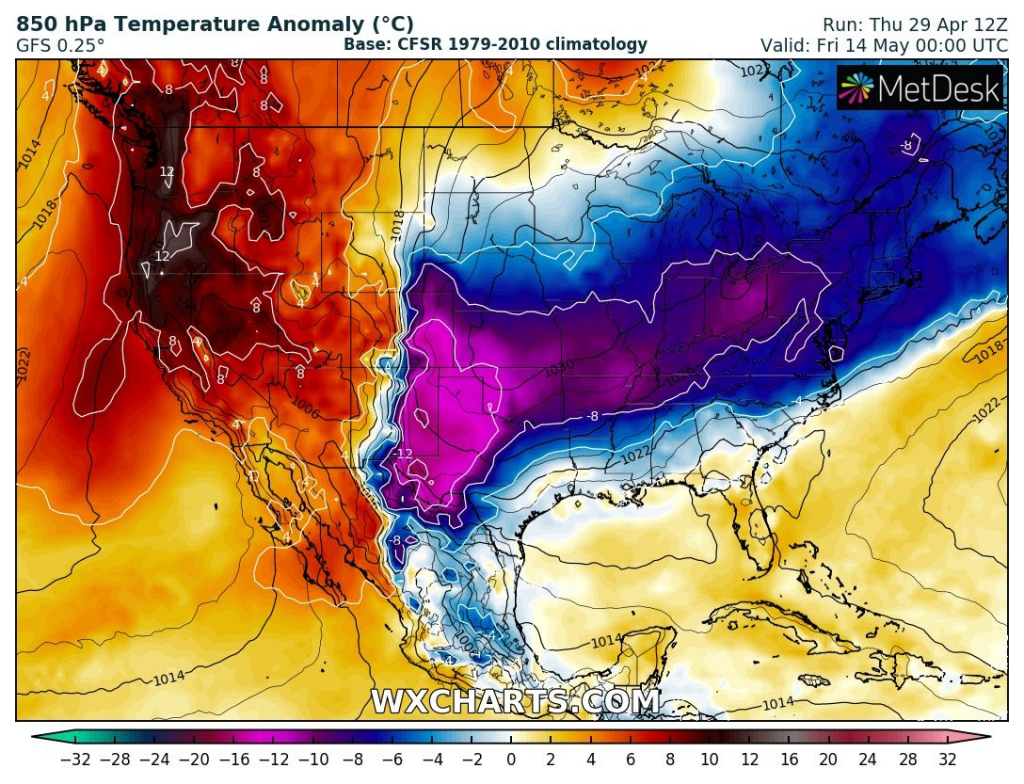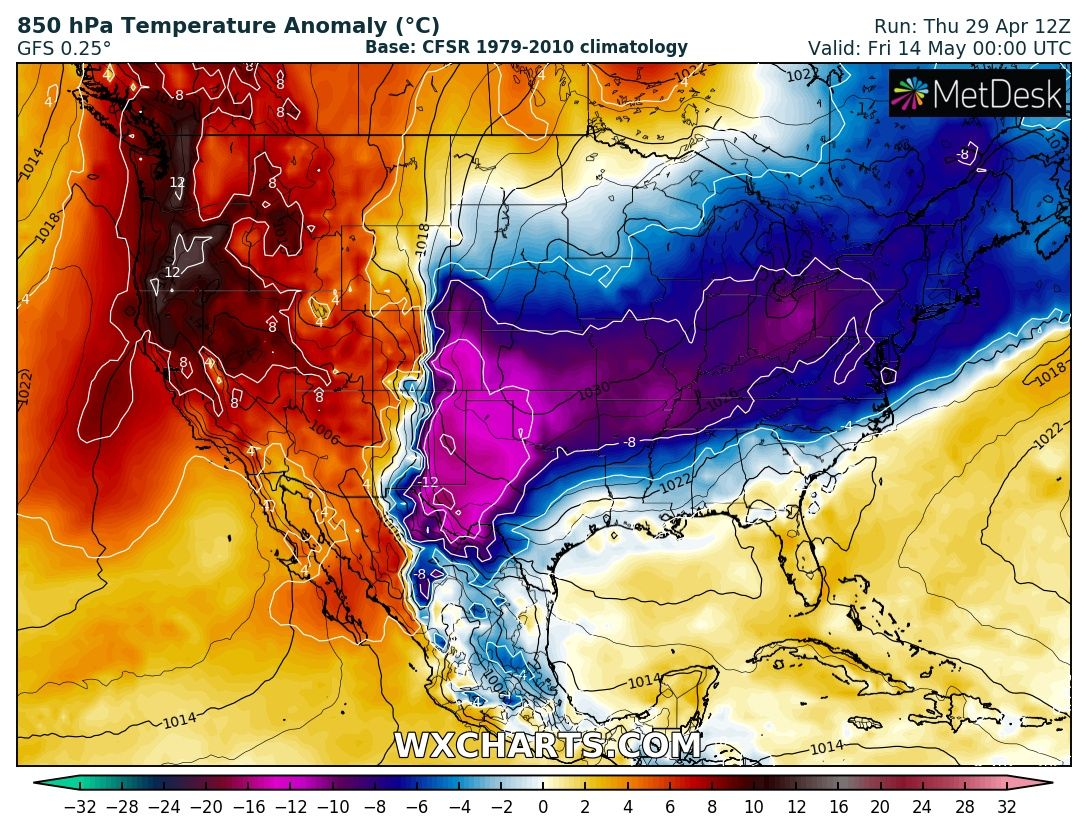 Read more: