As we have noticed in previous articles /https://mkweather.com/2020/12/24/a-peak-of-winter-2020-2021-in-europe-is-coming-blocking-situation-and-nao-until-24-january-2021-expected-then-strong-nao-until-the-end-of-winter-2020-2021/; https://mkweather.com/2020/12/22/january-2021-forecast-for-the-world-from-ecmwf//, a peak of winter in Europe very probably will come during 4 weeks after a Christmas 2020 – until cca 24. January 2021.
Before a powerful cooldowns however, series of extremely warm days have appeared in Europe, in maximum temperatures up to +25,0°C in Turkey, +22,2°C in Greece, +23,0°C in Spain, +20,4°C in France and +18,6°C in Norway /https://mkweather.com/2020/12/21/almost-a-new-winter-temperature-record-for-scandinavia-norway-186c/; https://mkweather.com/2020/12/23/little-summer-in-the-winter-spain-230c-france-204c-germany-156c//.
On 23. and 24. December 2020, next high temperatures have been observed – now in continental Europe – Serbia +17,3°C (Negotin) SW Germany +15,7°C (Freiburg) and Hungary +15,0°C (Sarmellek).
It was probably the highest temperatures in central European region until 24. January 2021, the highest temperatures aren´t in blocking regime and NAO- phase expected.
Above Europe will gradually thanks to unexpectedly strong decline of NAO and AO indices will shift next part of polar vortex, with frosts and snowy conditions across the continent during next 4 weeks.
Mkweather will watch development of extreme blocking situation over Siberia, but too regional manifestations of peak of winter in mid-latitudes and Mediterranean lows activity during next weeks.
Already on Christmas time (24.-26. 12. 2020), strong cooldown is ongoing in central parts of Europe, after it, freezing New Year´s night is expected and during the first decade of January 2021, even stronger frosts and possible snowfalls are expected according to GFS.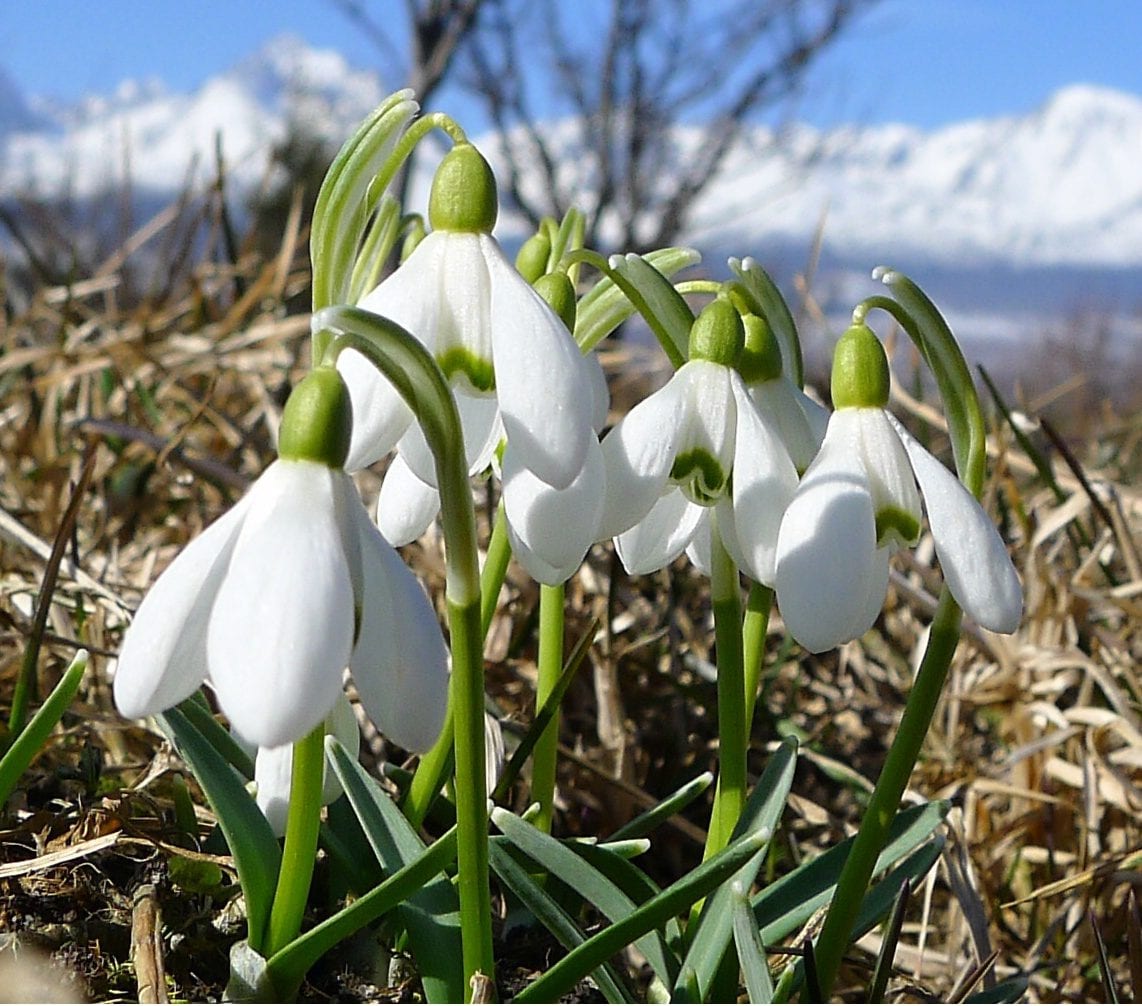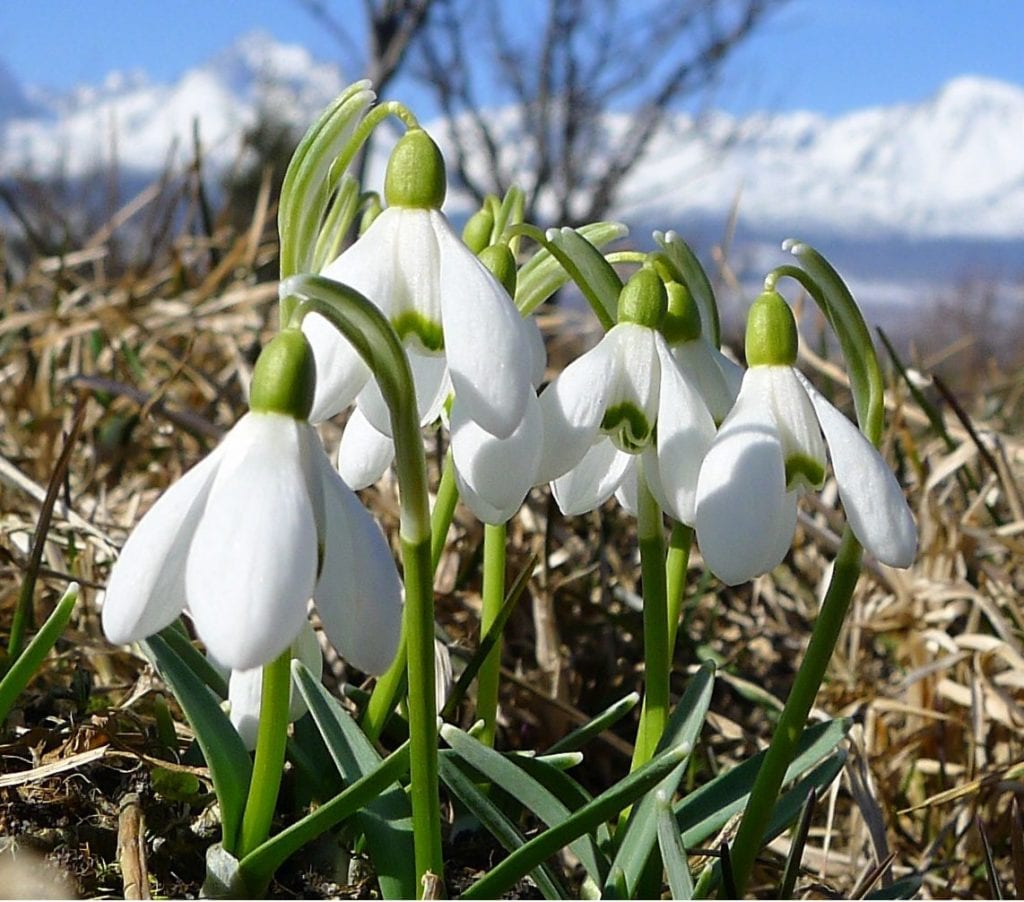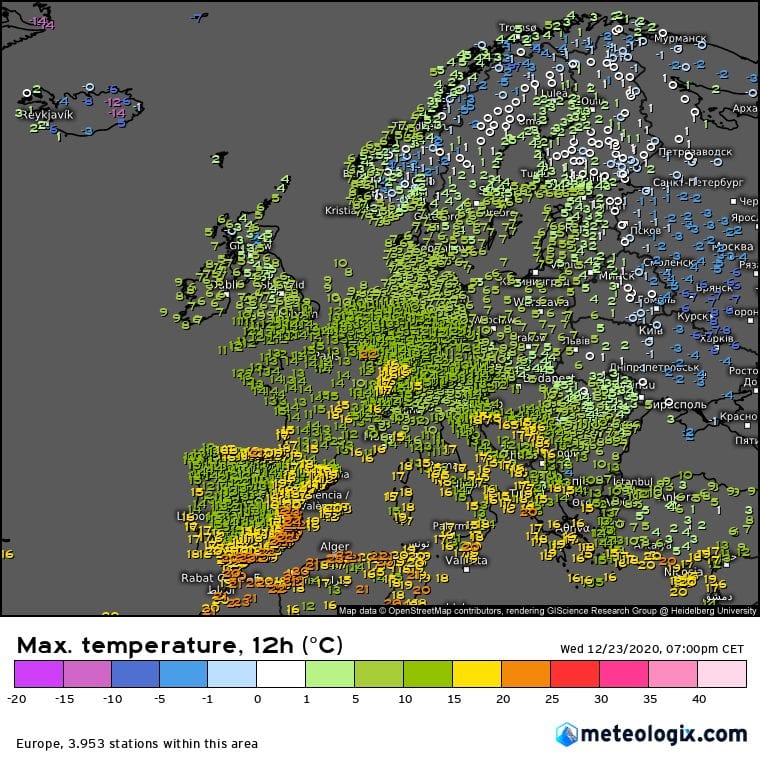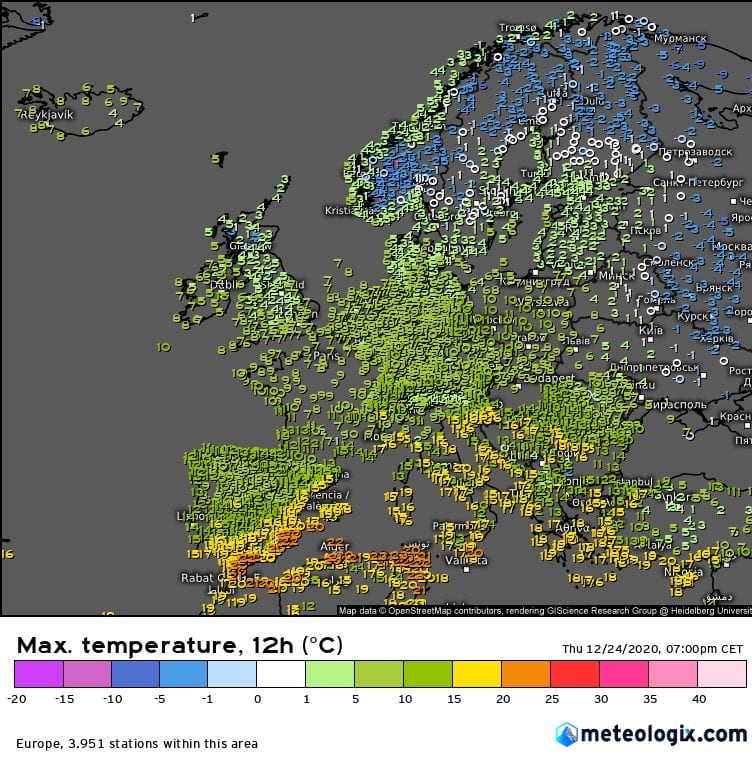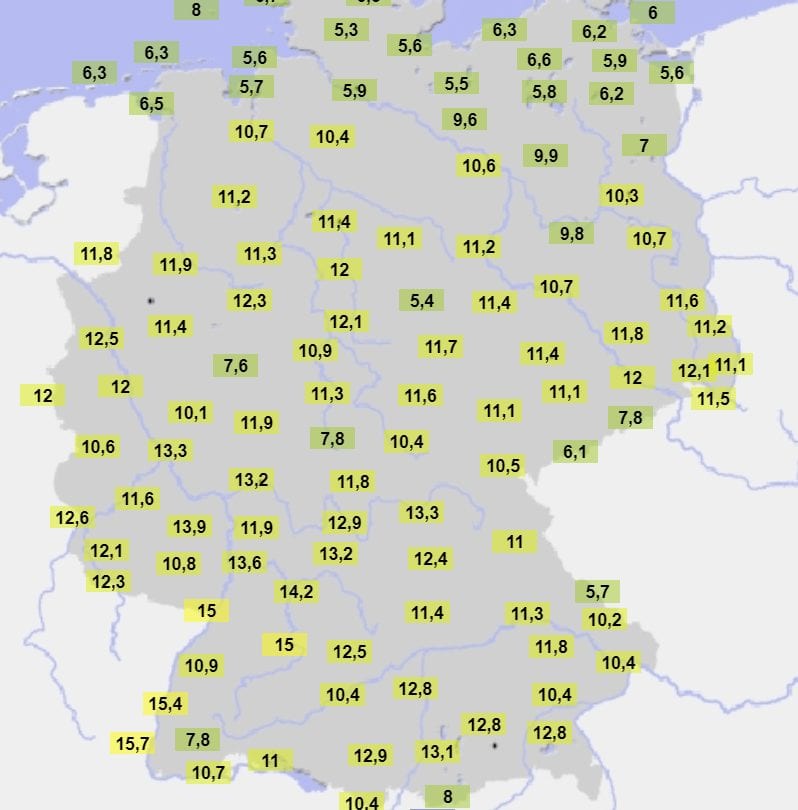 Read more:
(Visited 25 times, 1 visits today)