During last period Mkweather has warned before 2 powerful cyclones in southern Pacific – Cyclone Yasa and Cyclone Zazu /https://mkweather.com/2020/12/14/cyclone-yasa-aims-to-new-zealand-zazu-shifts-from-fiji-southeastward/; https://mkweather.com/2020/12/09/serious-tropical-threat-should-hit-new-zealand-after-fiji-vanuatu-new-caledonia//.
From Yasa, became the strongest cyclone, which hit Fiji in all-time history, with direct impact to more than 850 000 Fijians (95% of the population), with extreme wind gusts, flash flooding and severe coastal inundation with waves up to 12 meters.
Yasa such as cyclone Category 5 made landfall in Bua province on the northern island of Vanua Levu on Thursday evening, with winds up to 285 km/h and wind gusts up to 350 km/h across the archipelago.
Fiji on Thursday declared a state of natural disaster and ordered its entire population of nearly 1 million people to find shelters. Traffic was completely closed. Cyclone caused thanks to quick evacuations only 2 deaths.
Yasa now aims towards northern or western New Zealand, where ex-Yasa should hit around Christmas /24.-26. December 2020/, with possible severe rain in northern / western coast of the islands and in the mountains.
Christmas in New Zealand therefore should be hard, with tropical or post-tropical threat.
Videos and materials below are showing devastating effect of Cyclone Yasa in Fiji.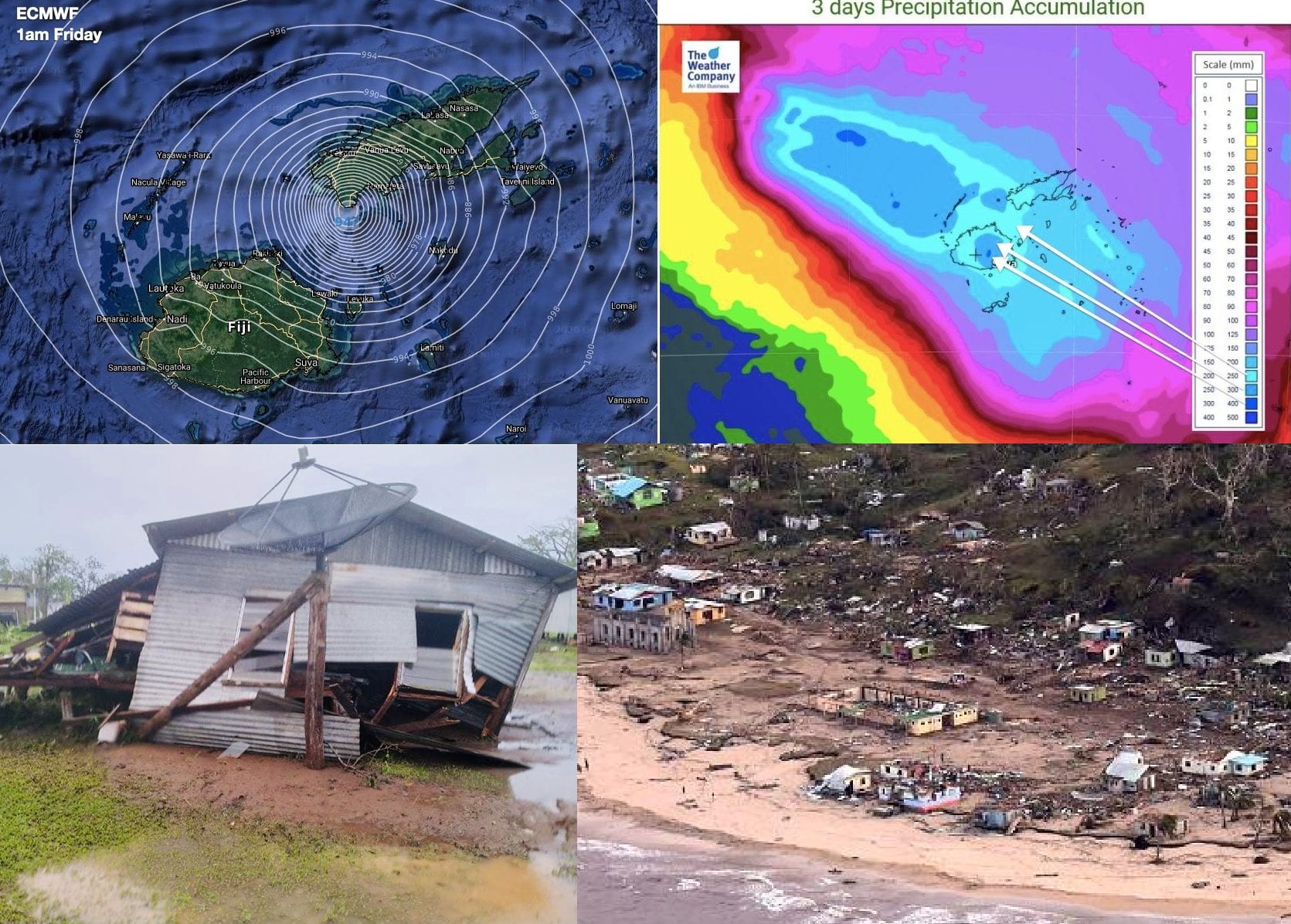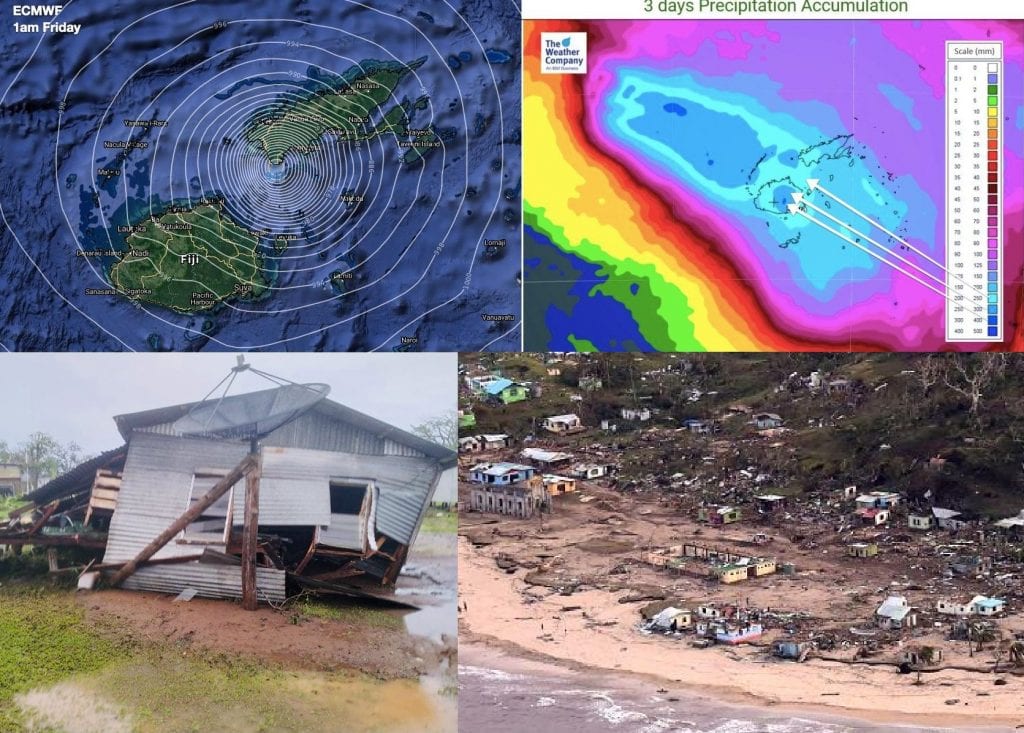 Infographics: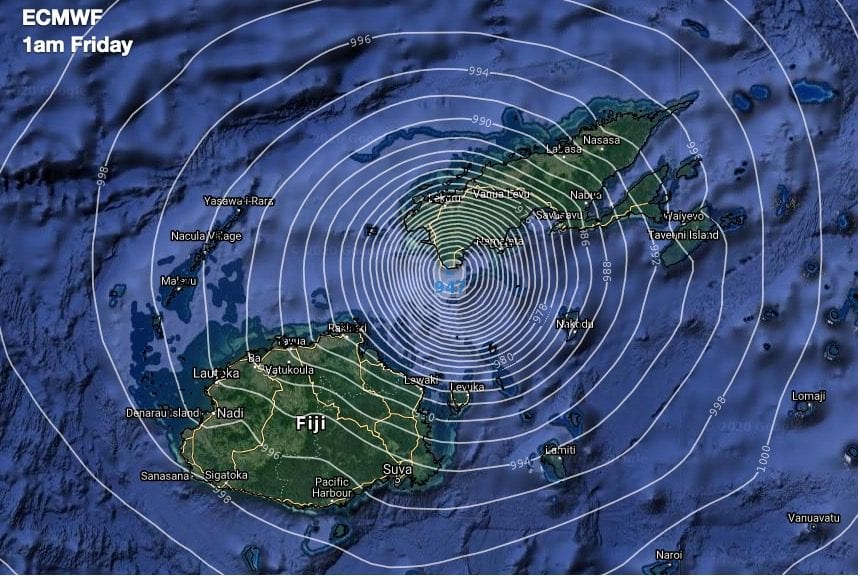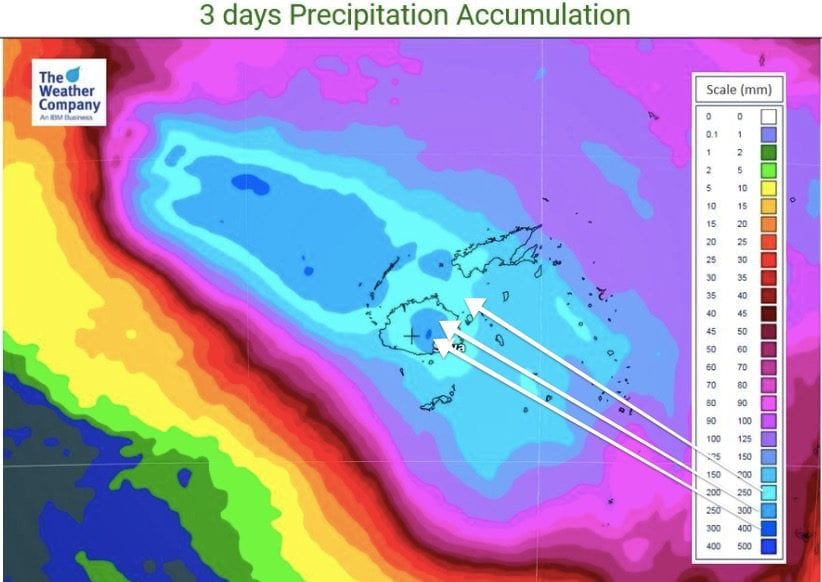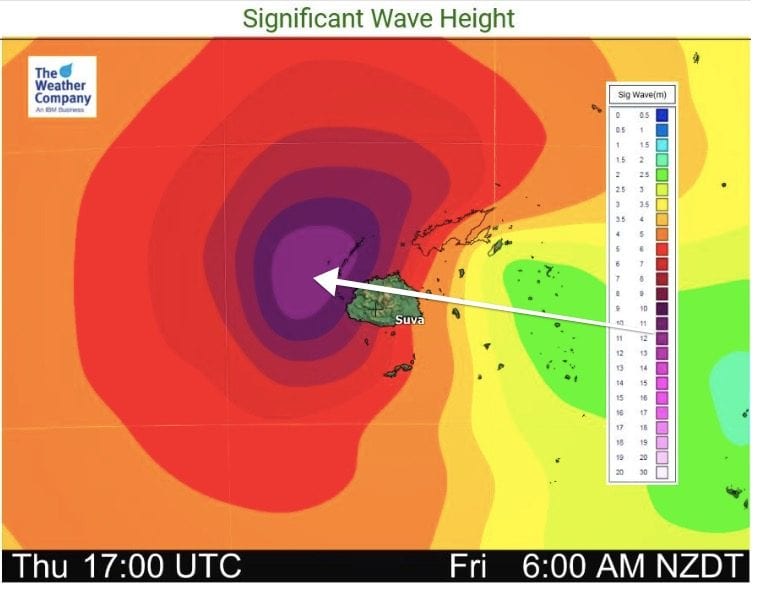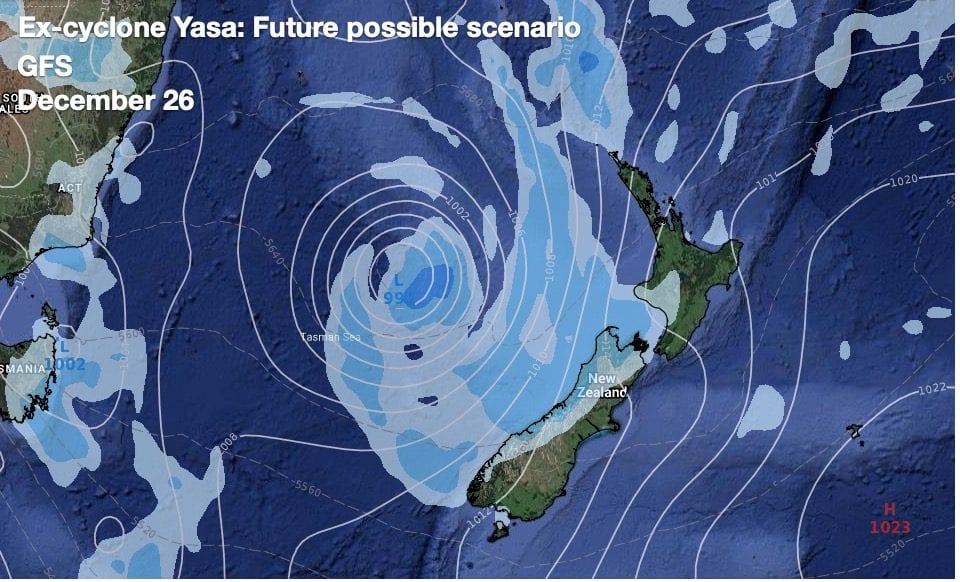 Current forecasts from tropicaltidbits.com: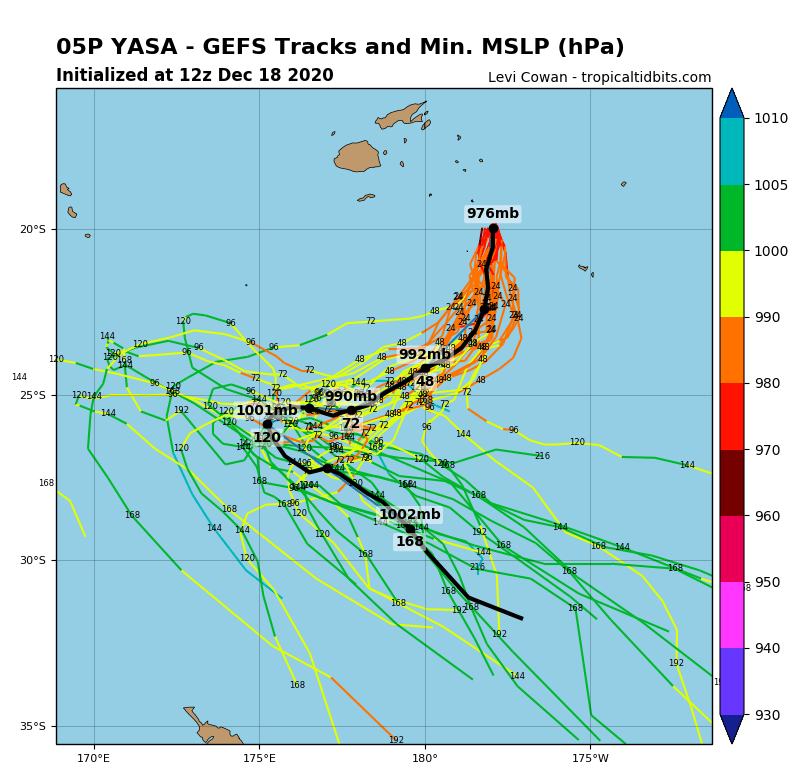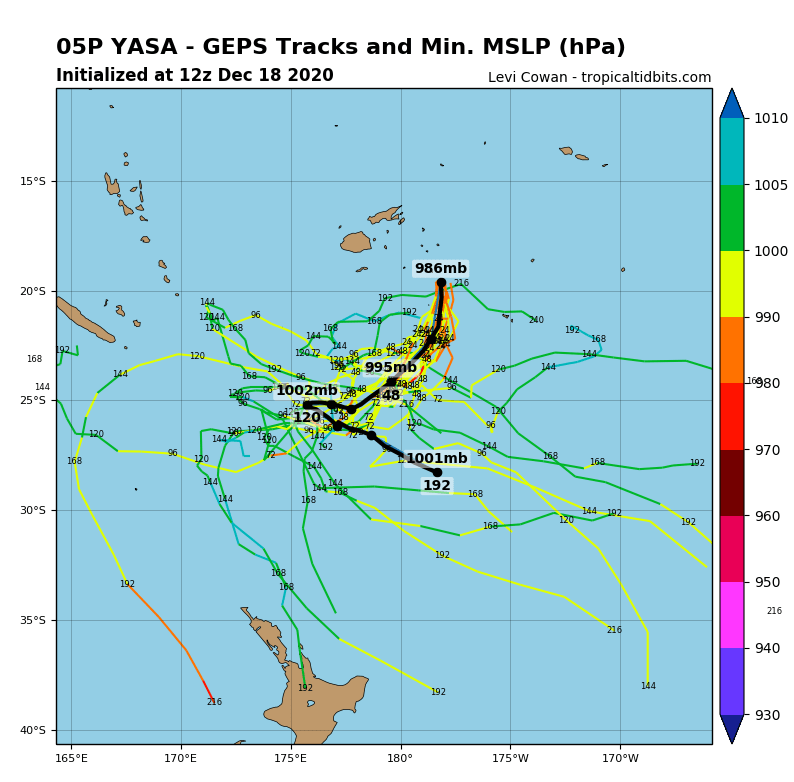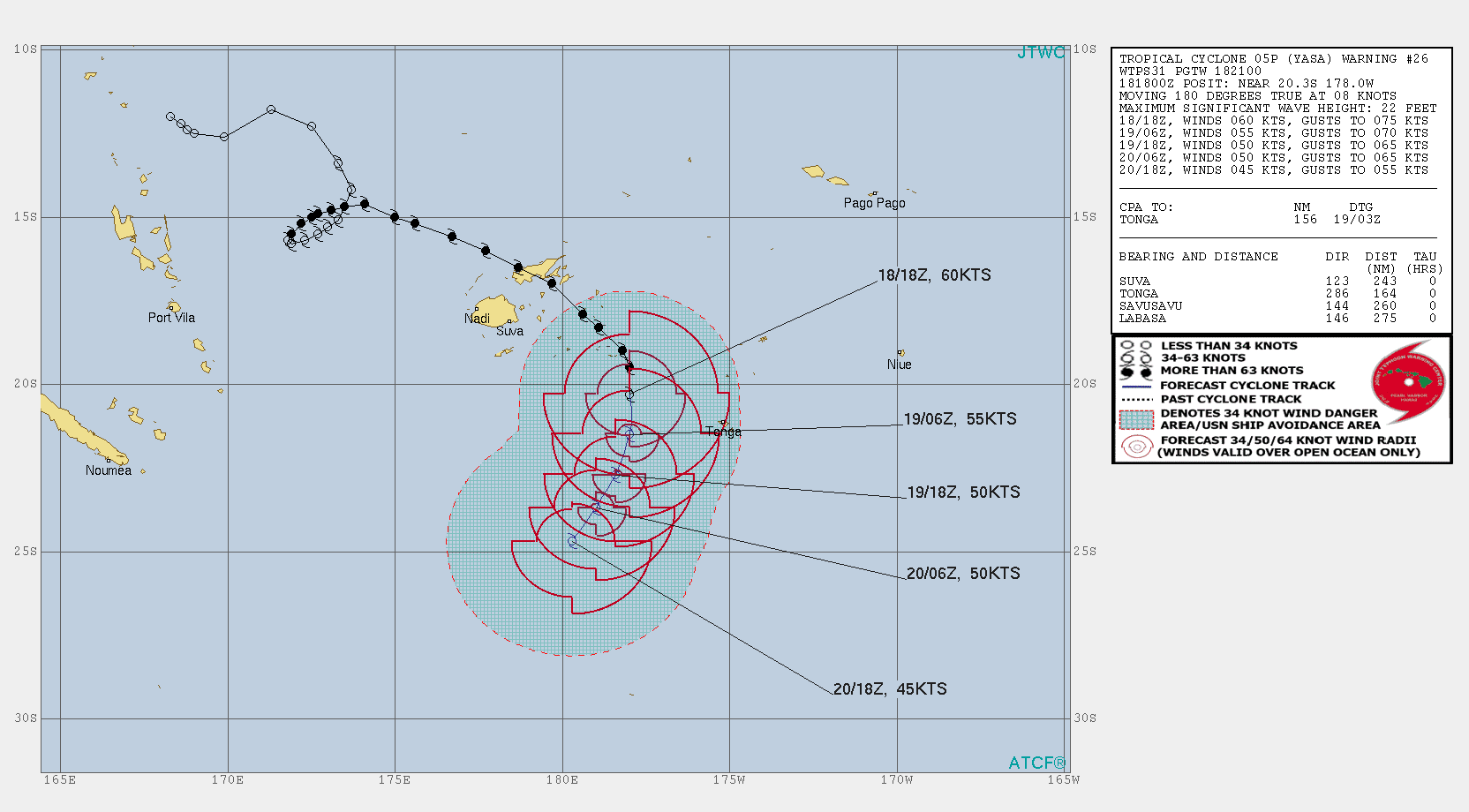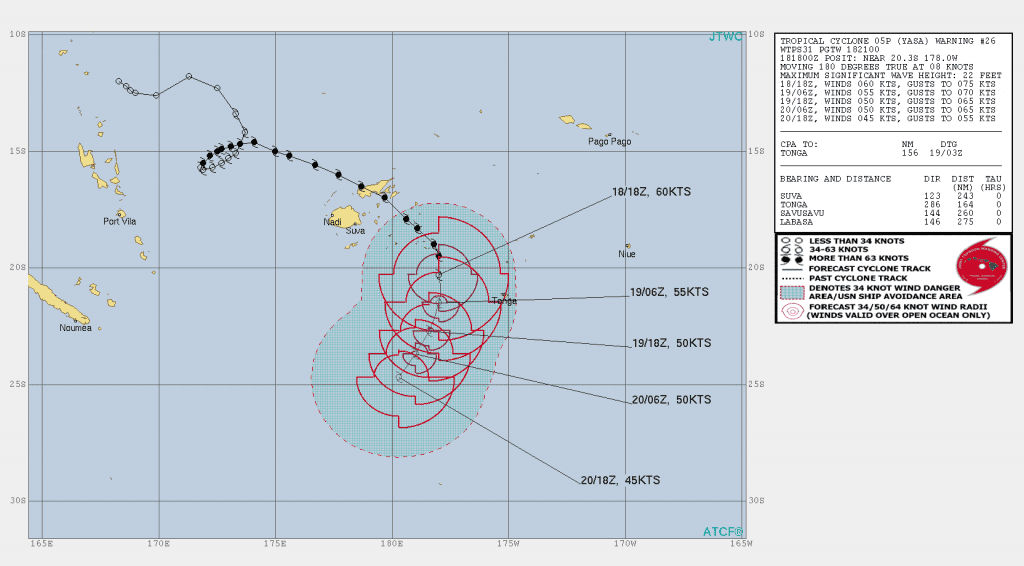 Youtube and Twitter:
Read more:
(Visited 41 times, 1 visits today)