Siberian high above Central Europe! -30°C on Monday!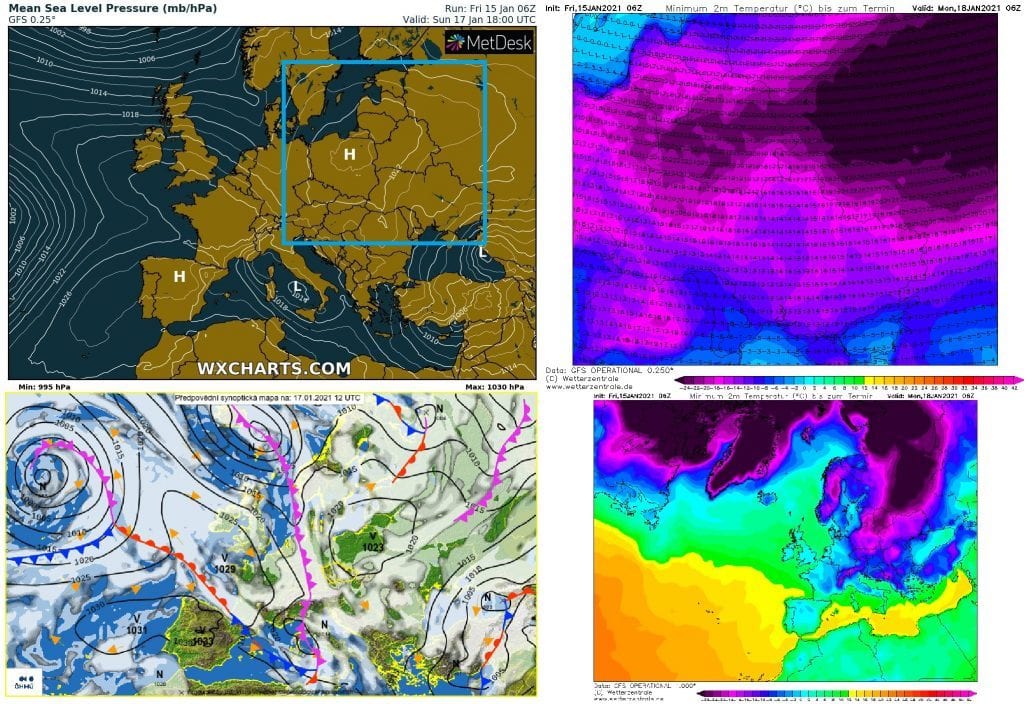 Siberian high directly above Central Europe!
Although around Saturday, low pressure system in extremely cold air brings next doses of snow in Central Europe, after snowing, skies make clear, and Siberian winter hits in pull power!
After shallow cyclone, Siberian high will shift over Poland, Carpathians and then Balkan from Sunday to Tuesday, with extremely freezing Monday´s morning, when minimum temperatures in larg region of continental Europe should drop below -30,0°C!
Already on Friday and Saturday, temperatures already dropped / will drop into the interval -20/-25°C /Friday´s -20°C in Czechia, Austria, but too forecast of -20°C for Greece a topics of the next articles/, on Sunday we expect temperatures in the interval -25/-30°C and the start of the next week will be the coldest.
Mainly Czechian, Polish, Slovakian, Ukrainian and Romanian Carpathians should be prepare on Monday, 18. January 2021 for rare overcoming of threshold -30°C, in lowlands, mainly in Poland, and Slovakia, temperatures rarely drop below -20°C, in Ukraine and Belarus below -30°C.
Extreme frosts below -25°C are forecasted for the coldest parts of Lithuania, Latvia and Estonia and frosts below -20/-25°C should appear in basins in Balkan. In the coldest places in Balkan, temperatures early next week temperatures drop below -30°C, too (not only in Romania).
Extreme frosts will return to the Alps, where -30°C should be overcame, too, in places such as Dolina de Campolouzzo, Italy, lower than -40°C is possible.
Warmer weather will come after Wednesday, 20. January 2021, but winter should return very quickly, during the 3rd decade of January.
Outputs related to the second possible Siberian coldwave we will publish during next days, if next cold times will be confirmed.
Now, the most wintery days of the Winter 2020/2021, but too one of the coldest times in continental Europe since 2000 are beginning, therefore stay safe and will be prepared for dose of untraditionally cold Siberian air masses.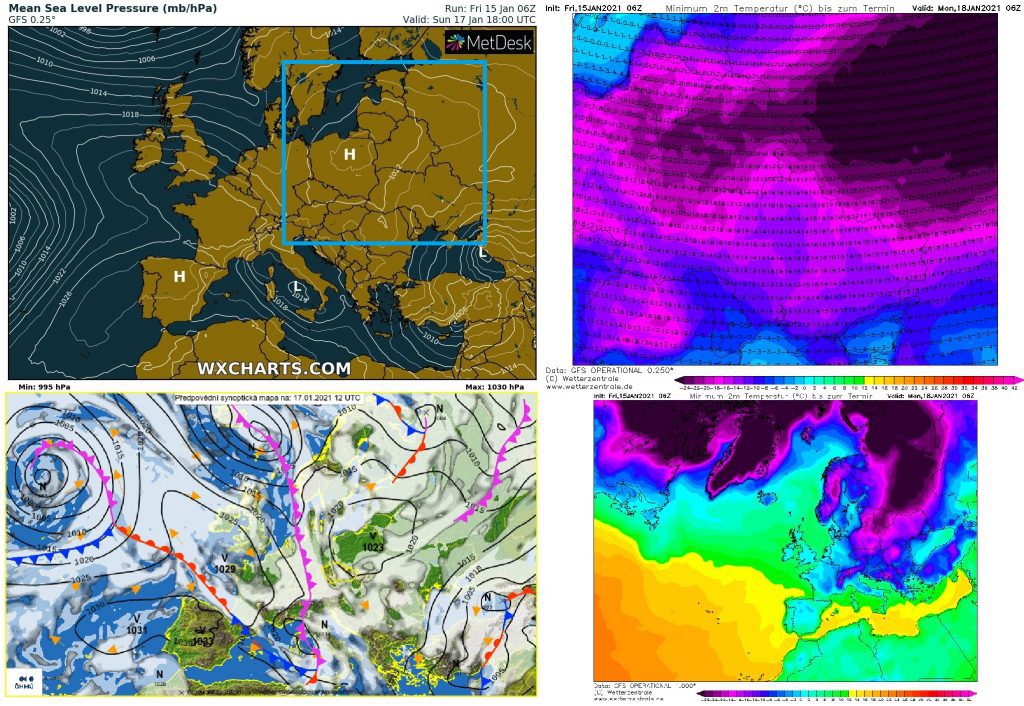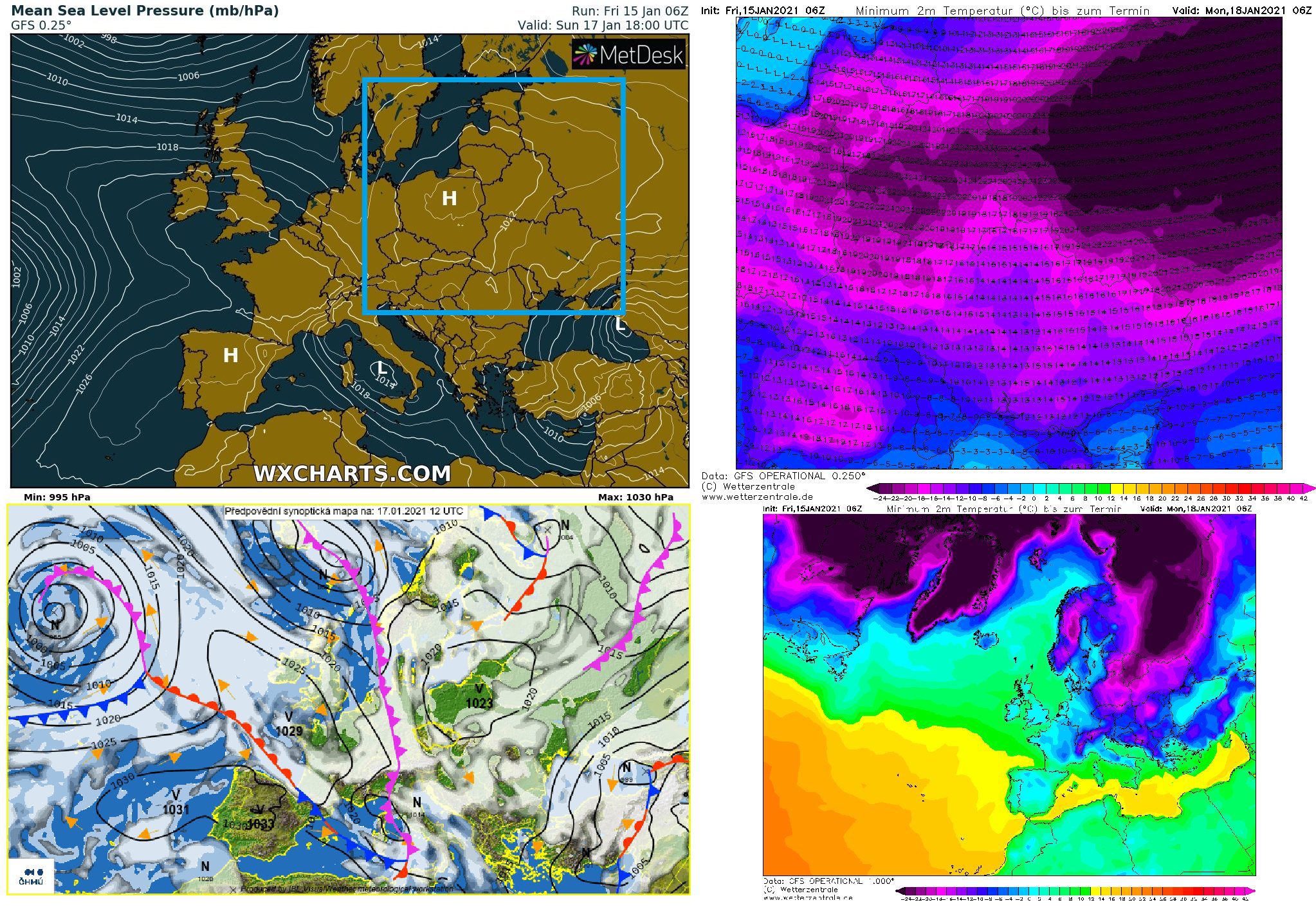 Infographics: wxcharts.com, wetterzentrale.de, CHMI, tropicaltidbits.com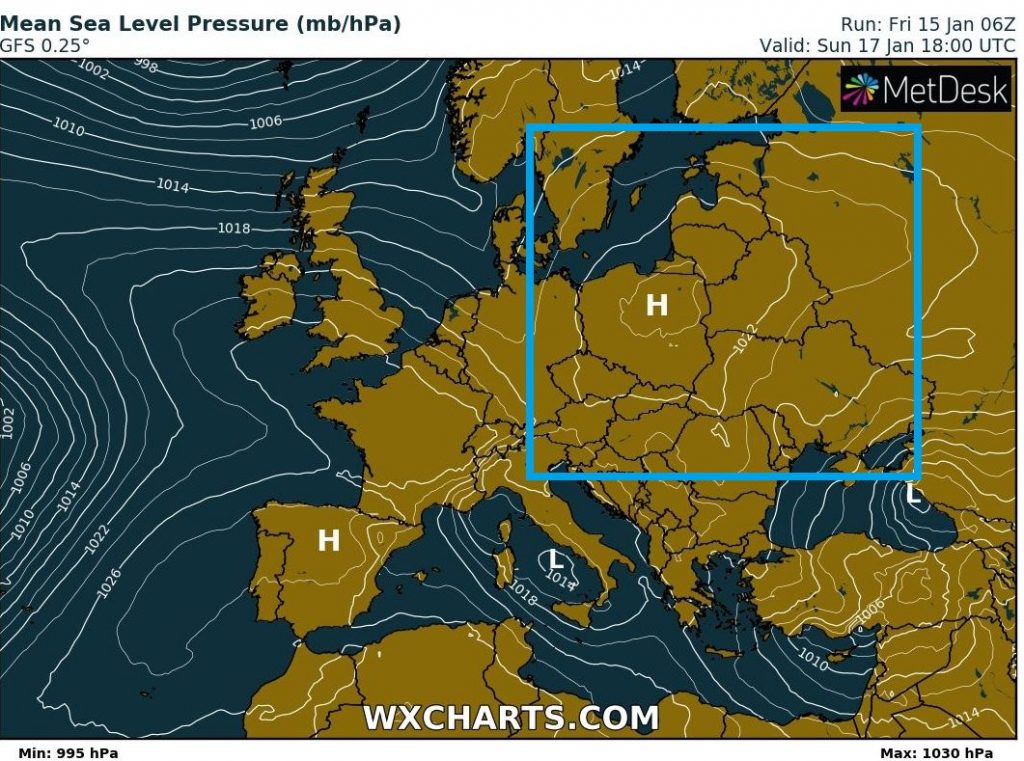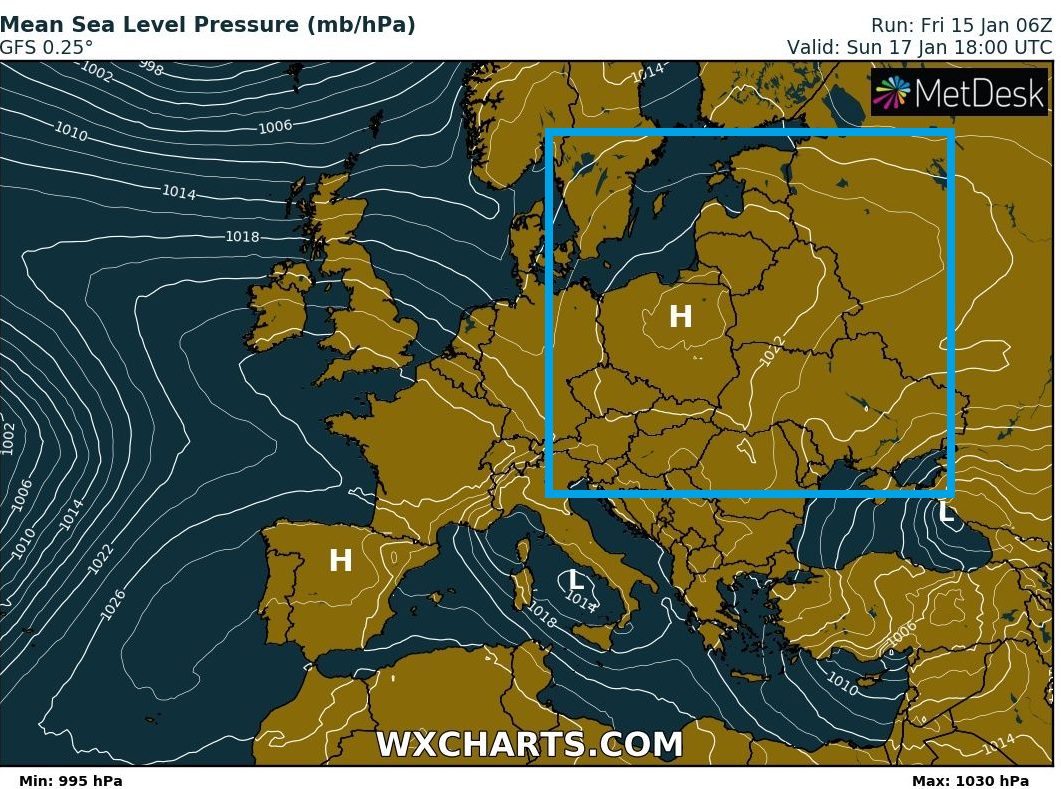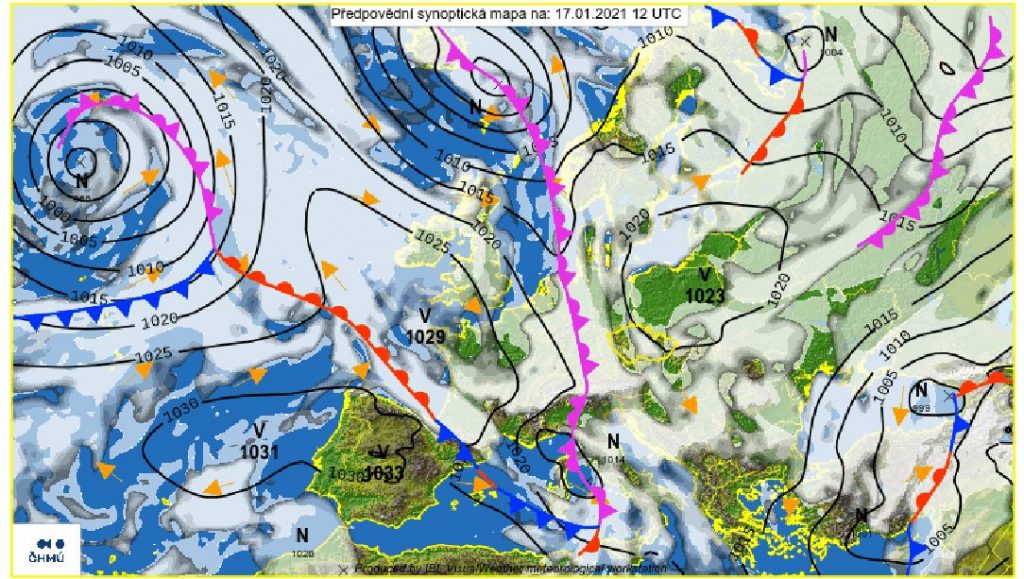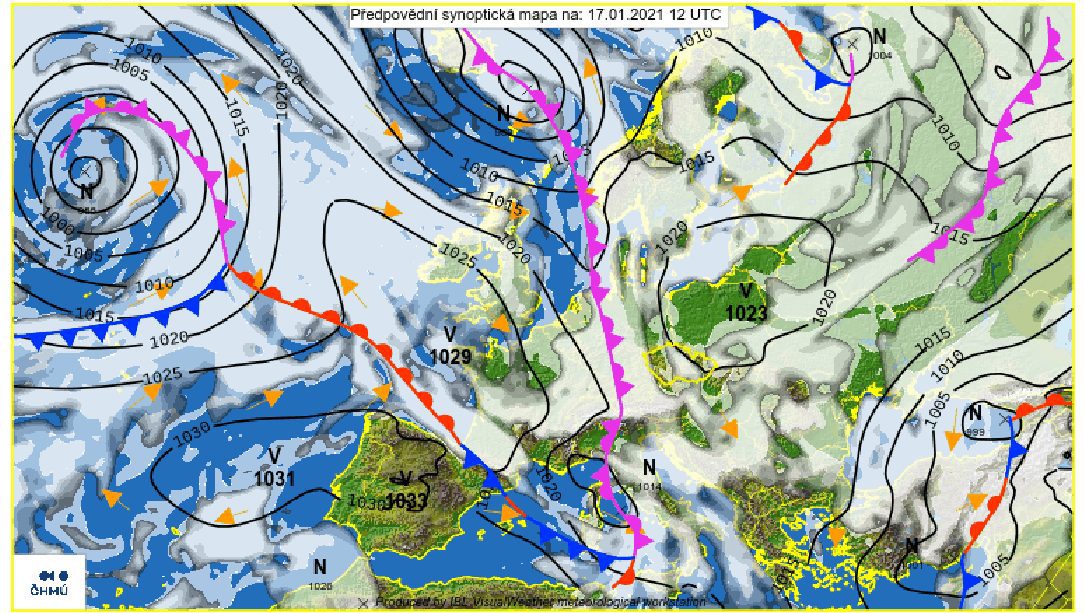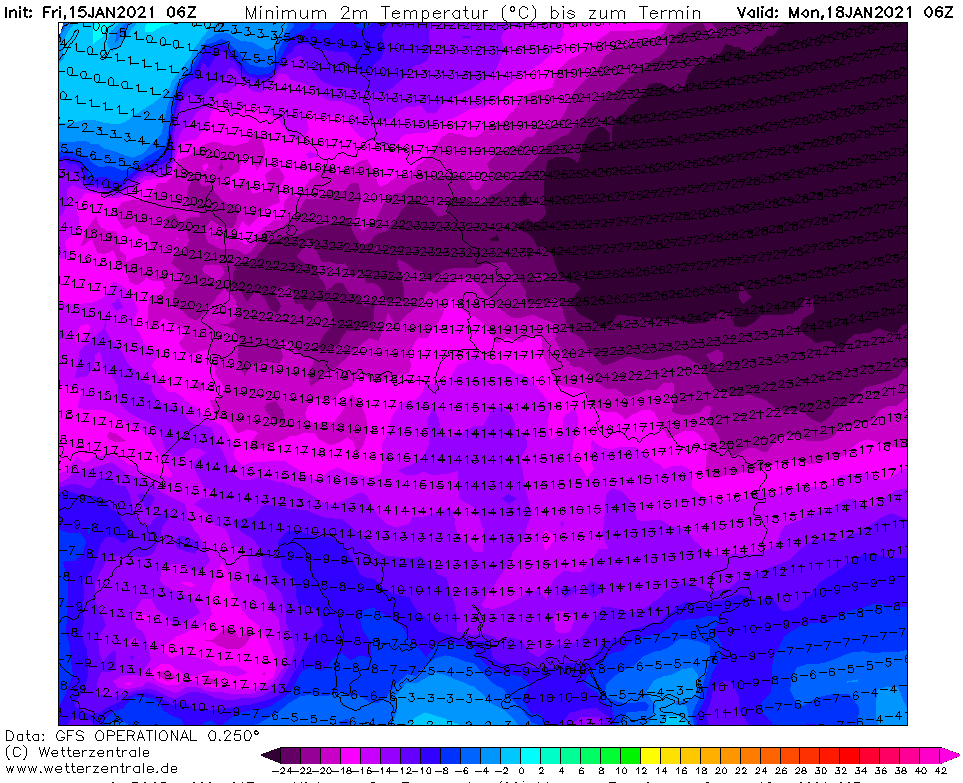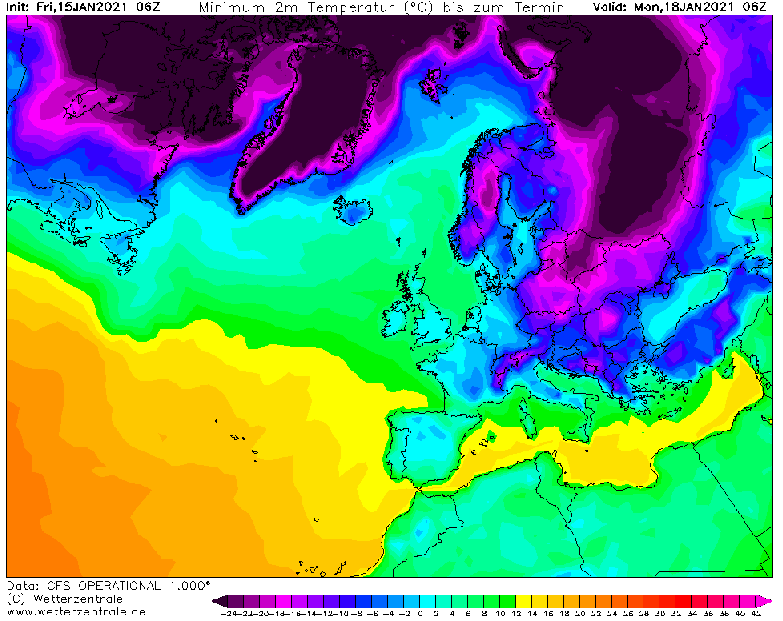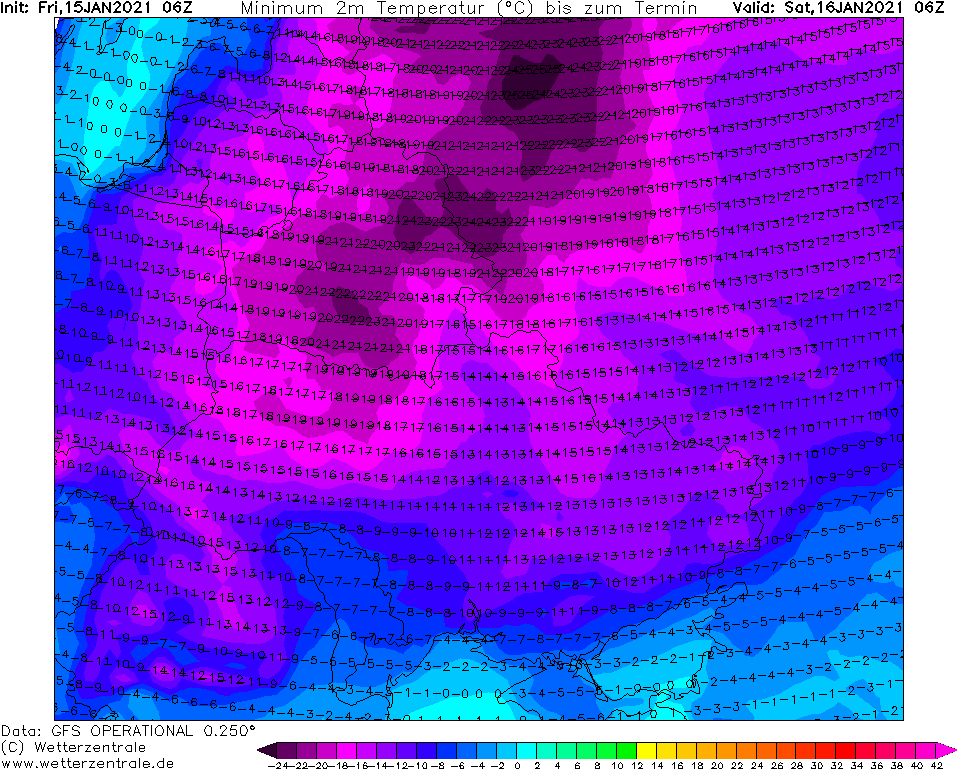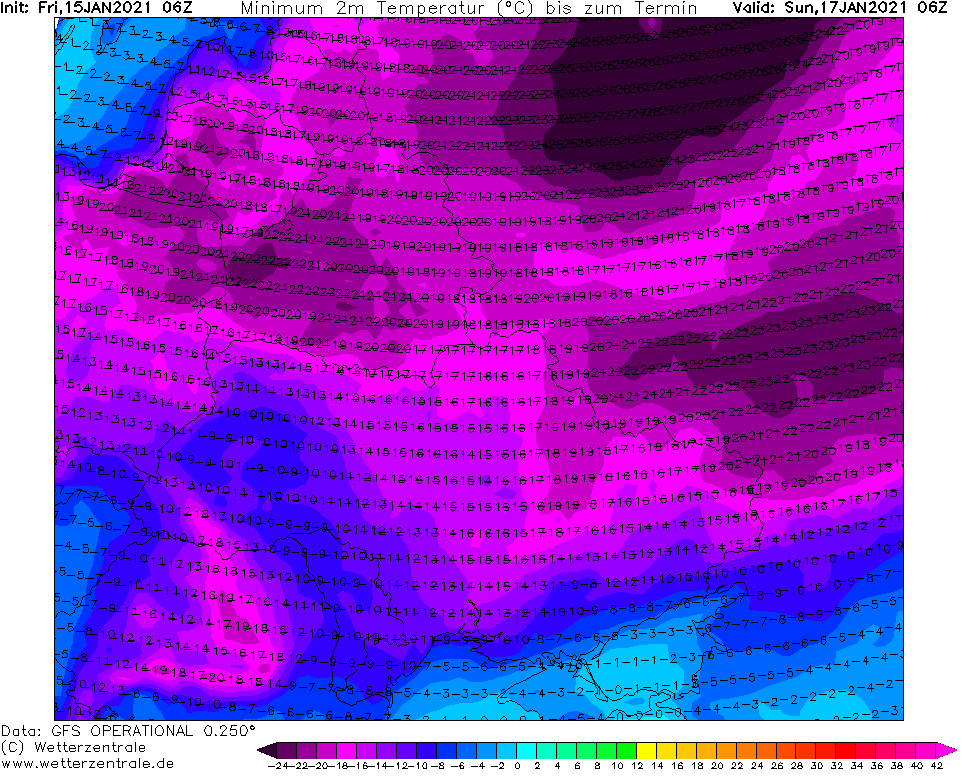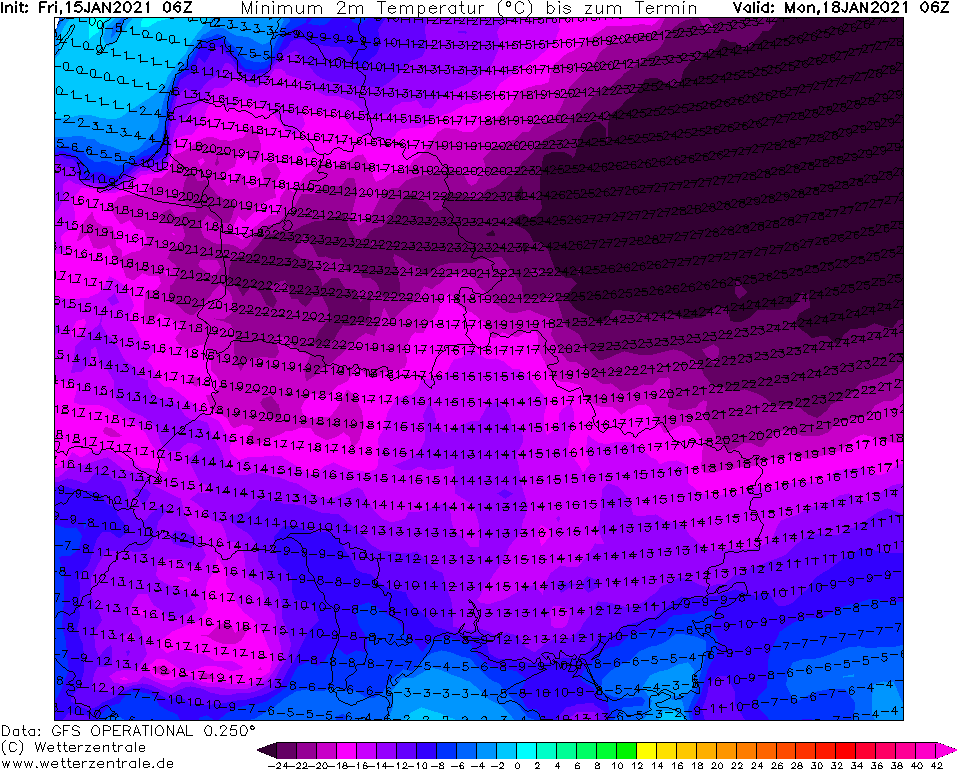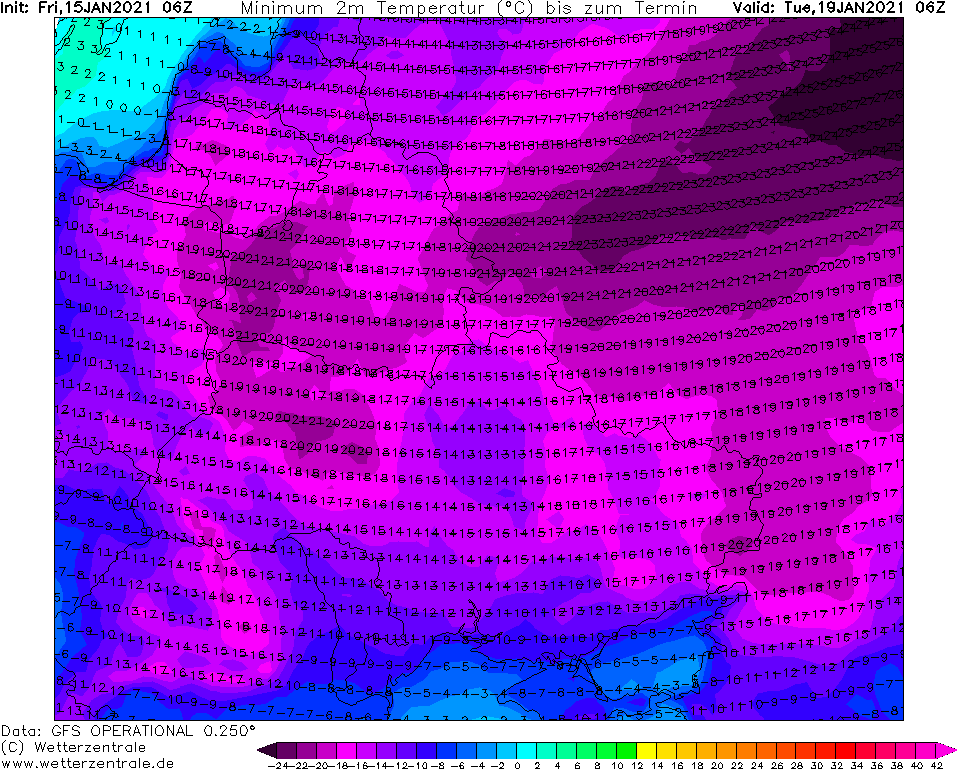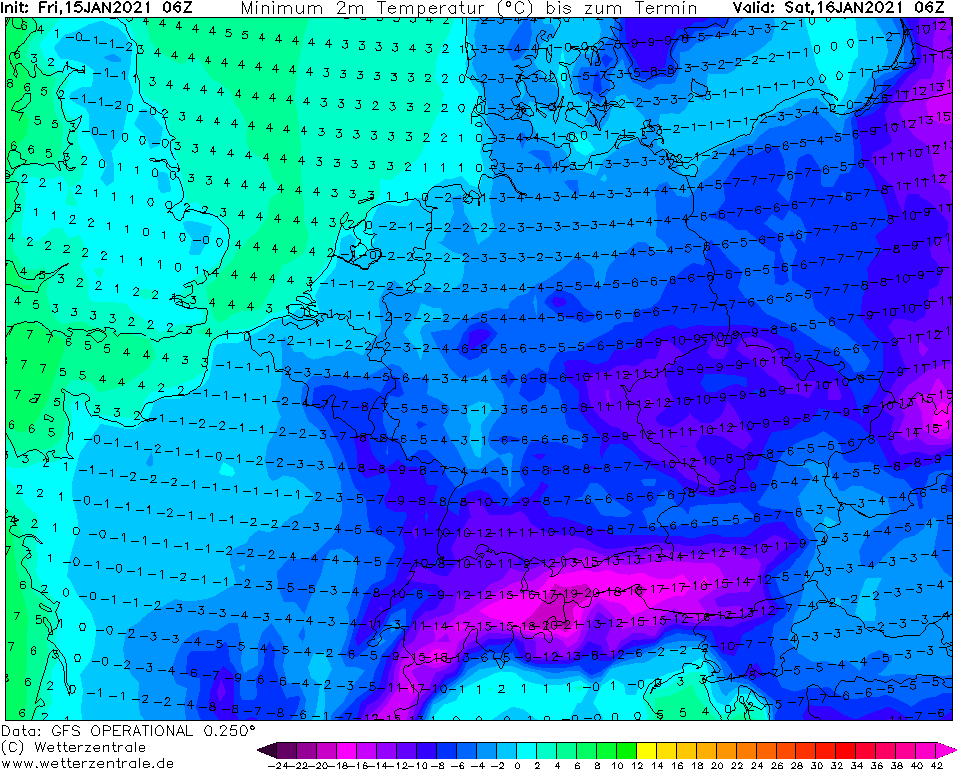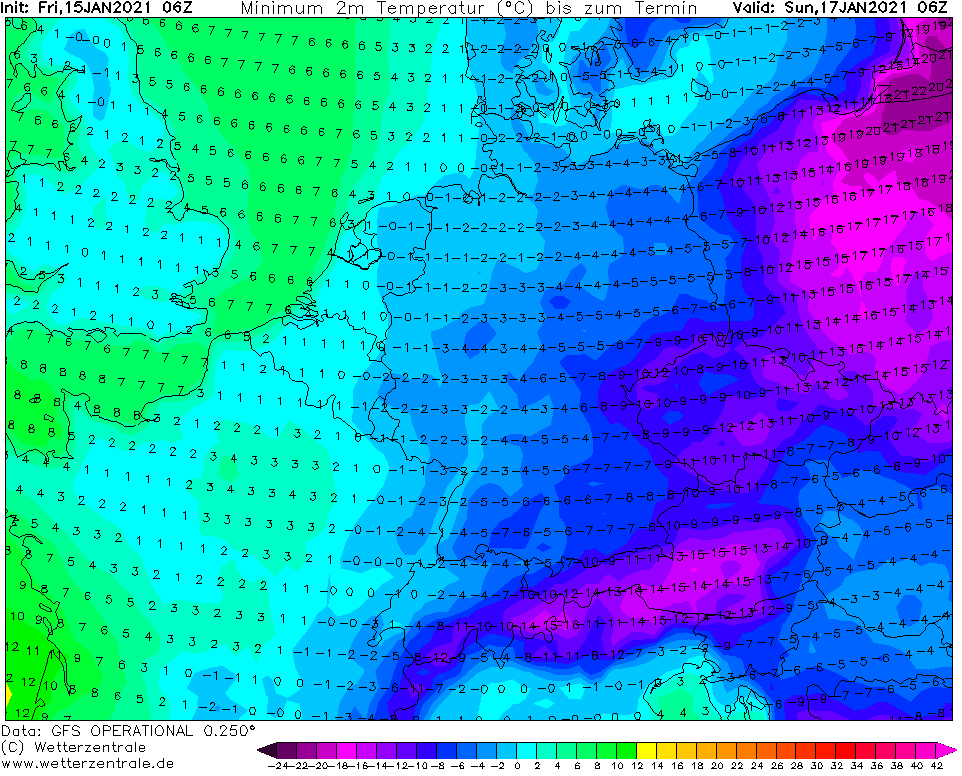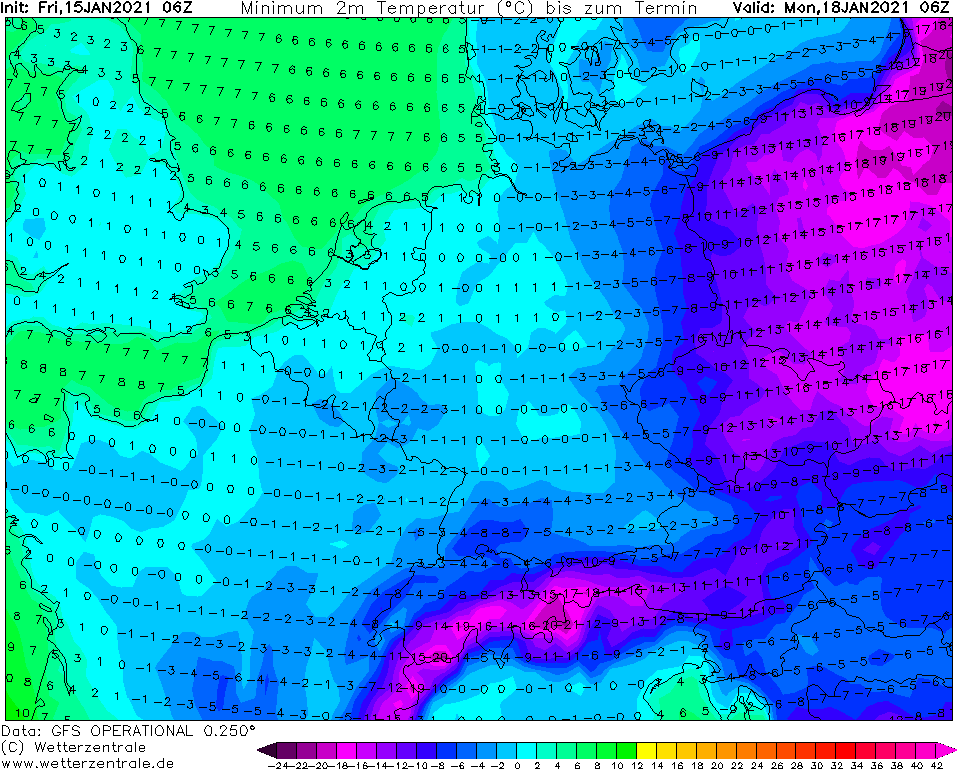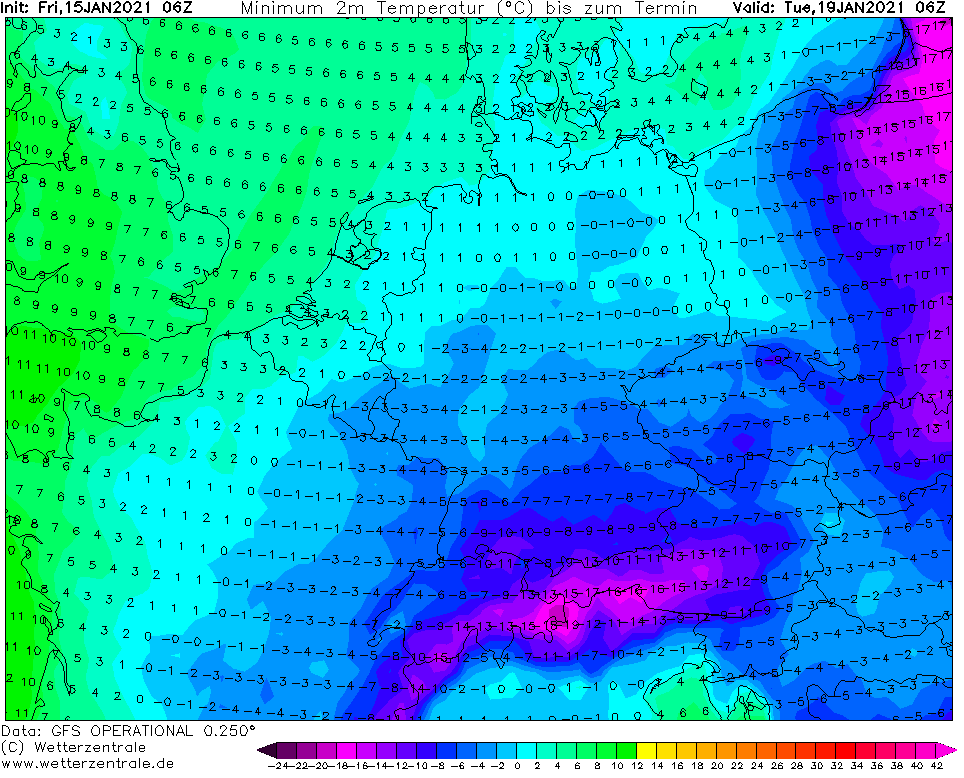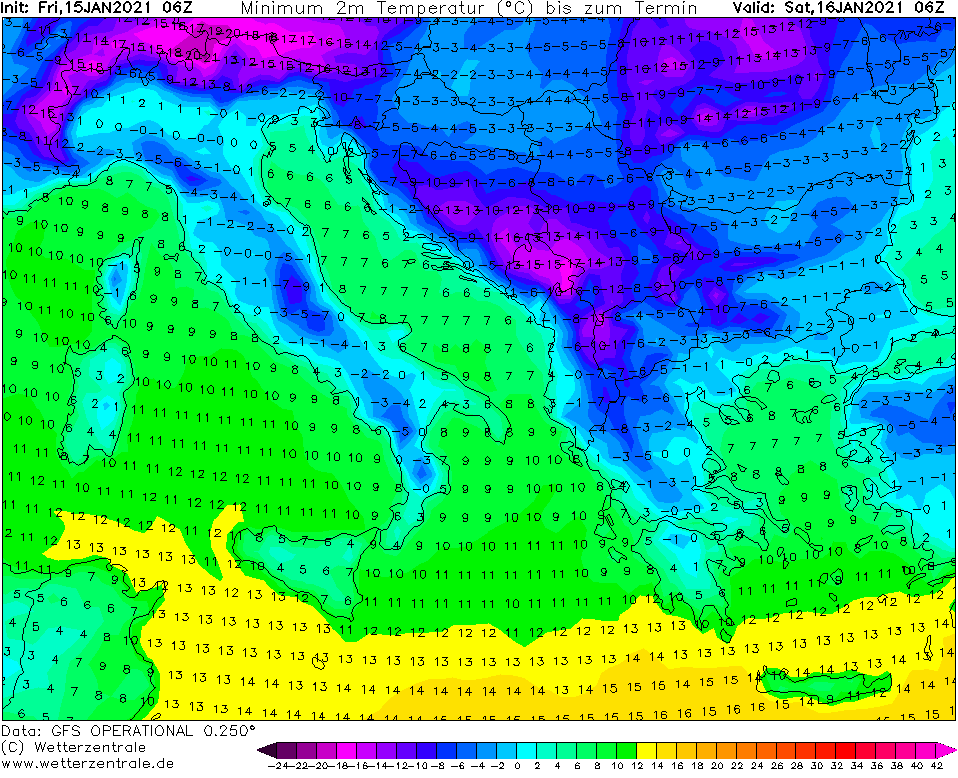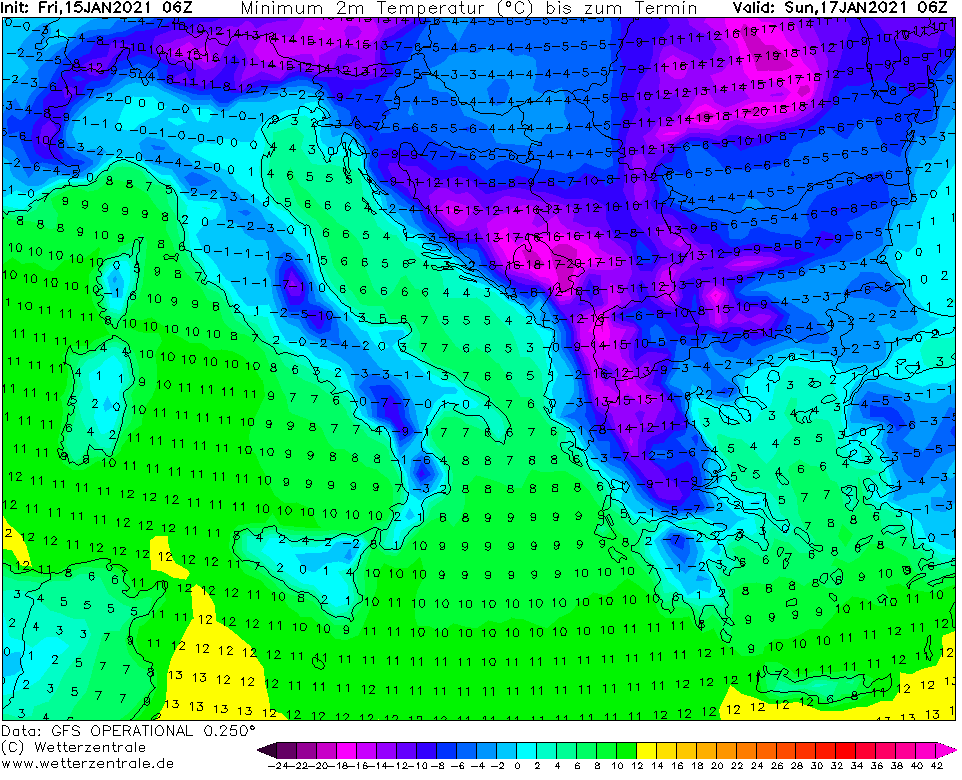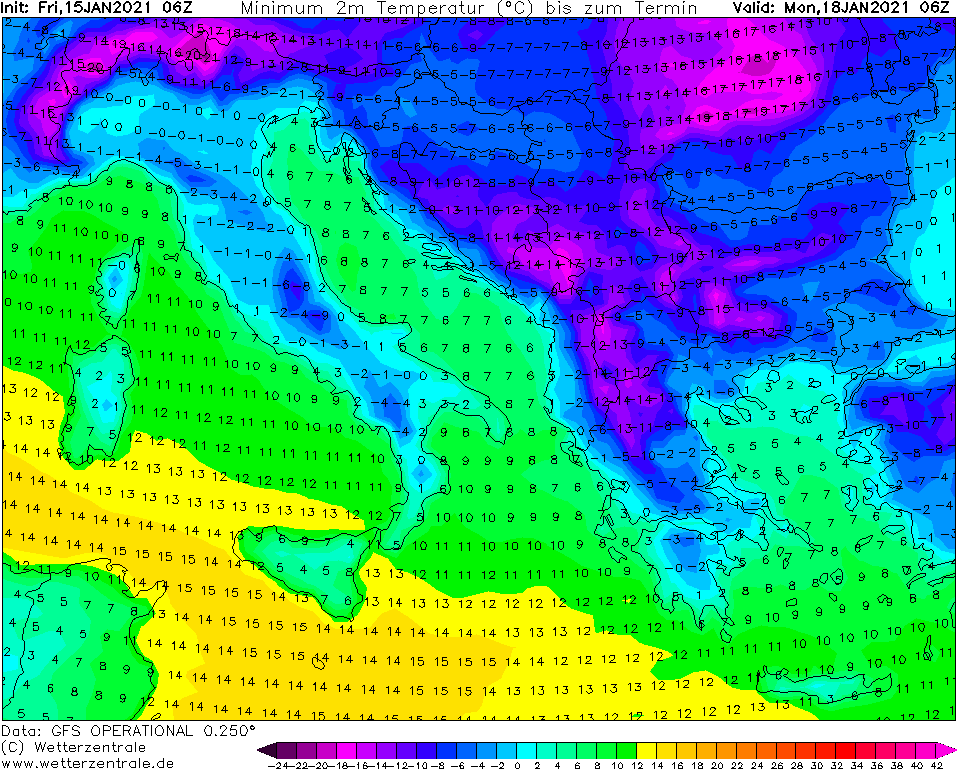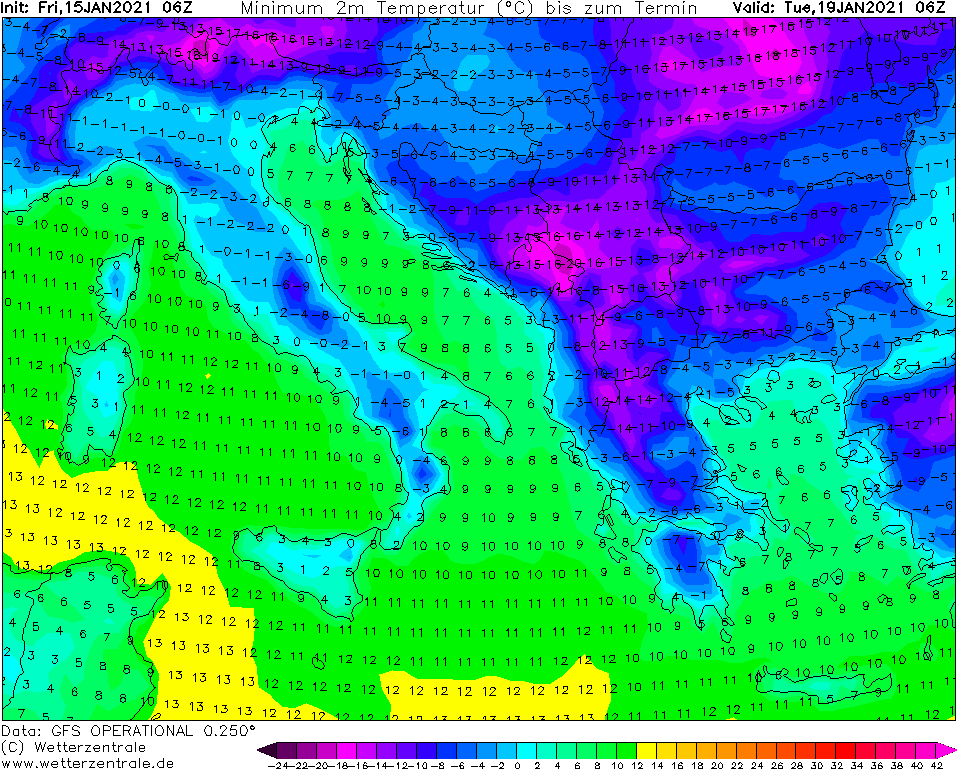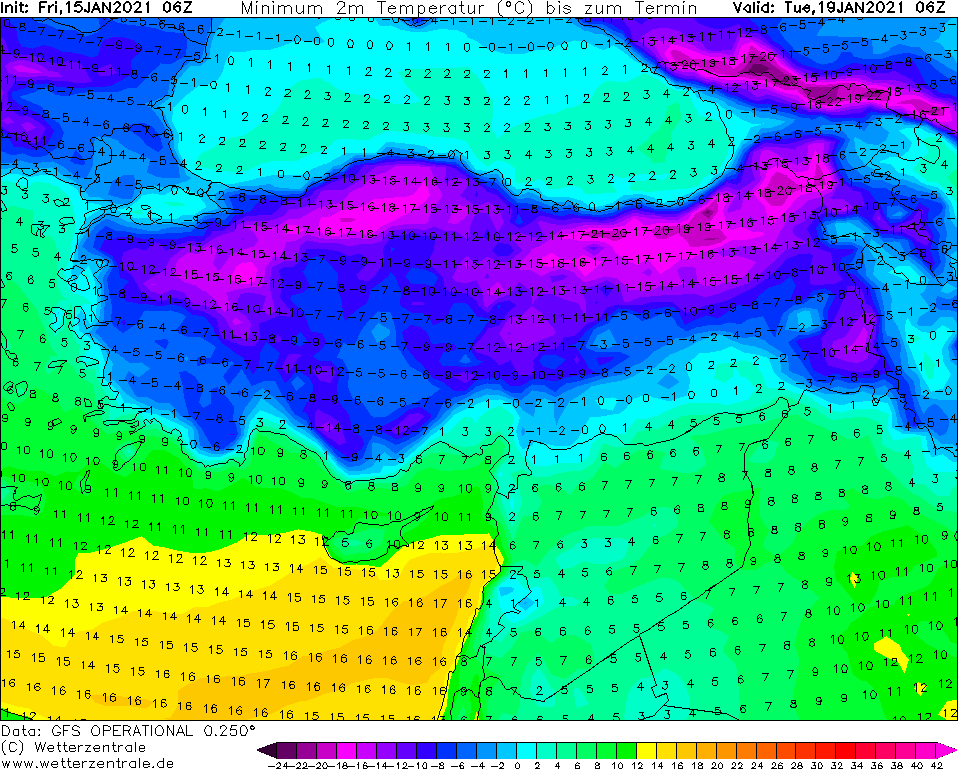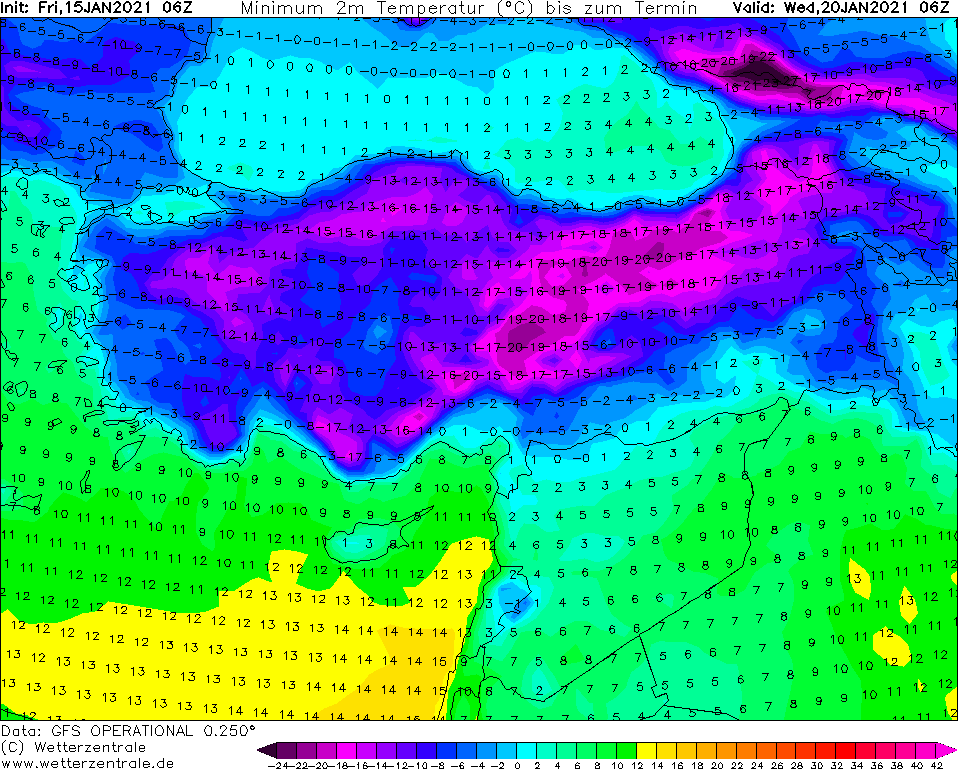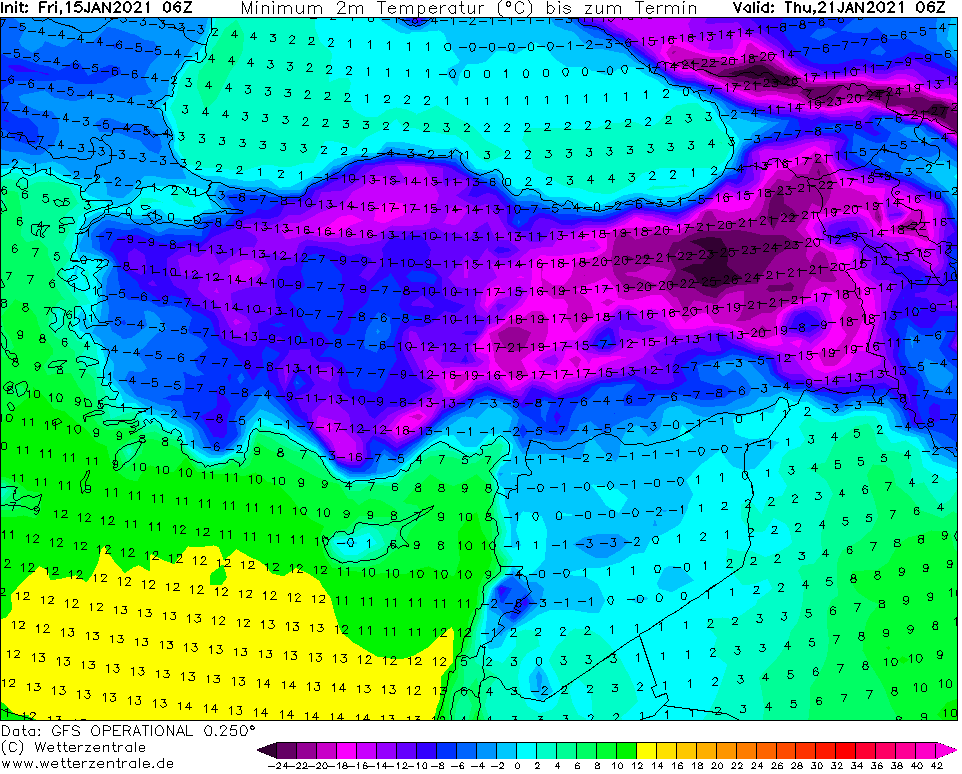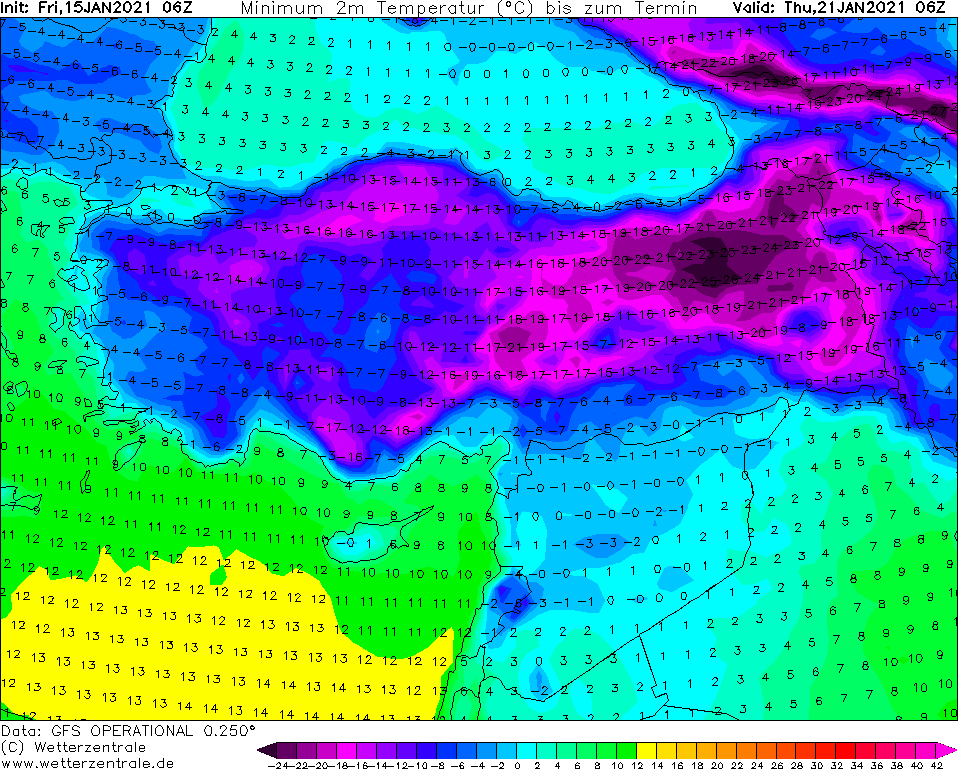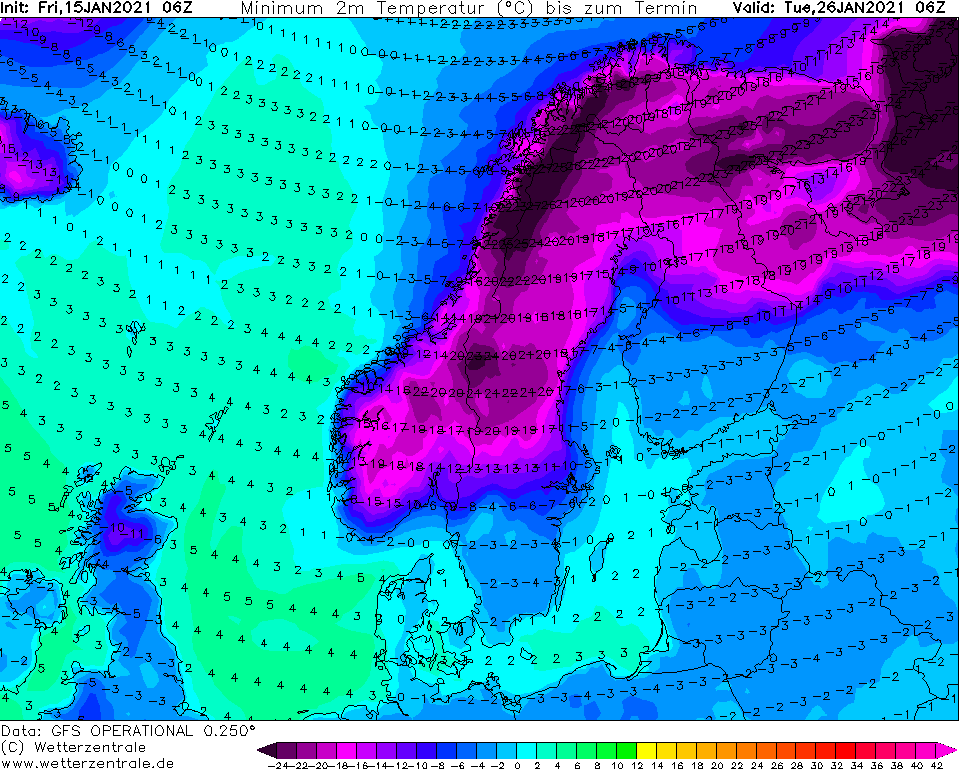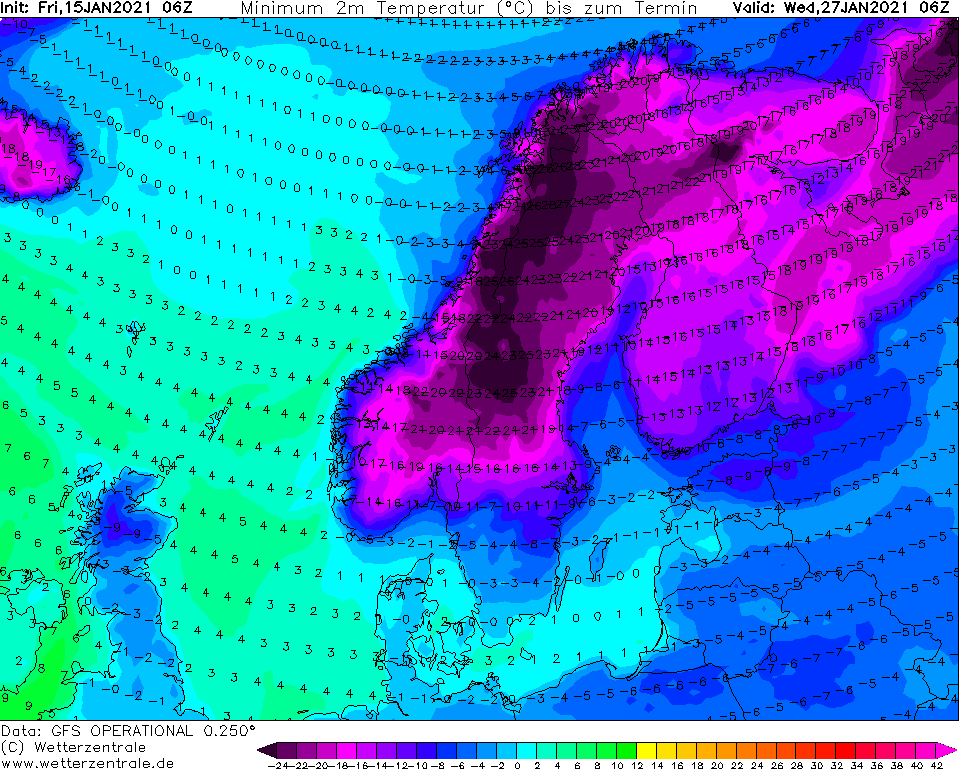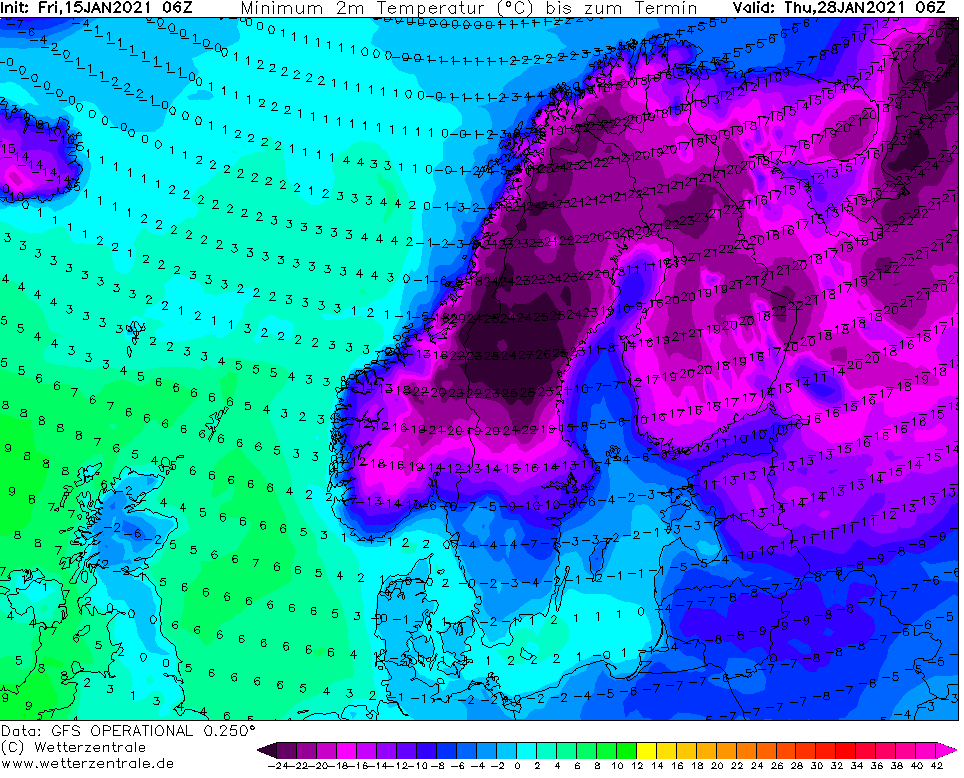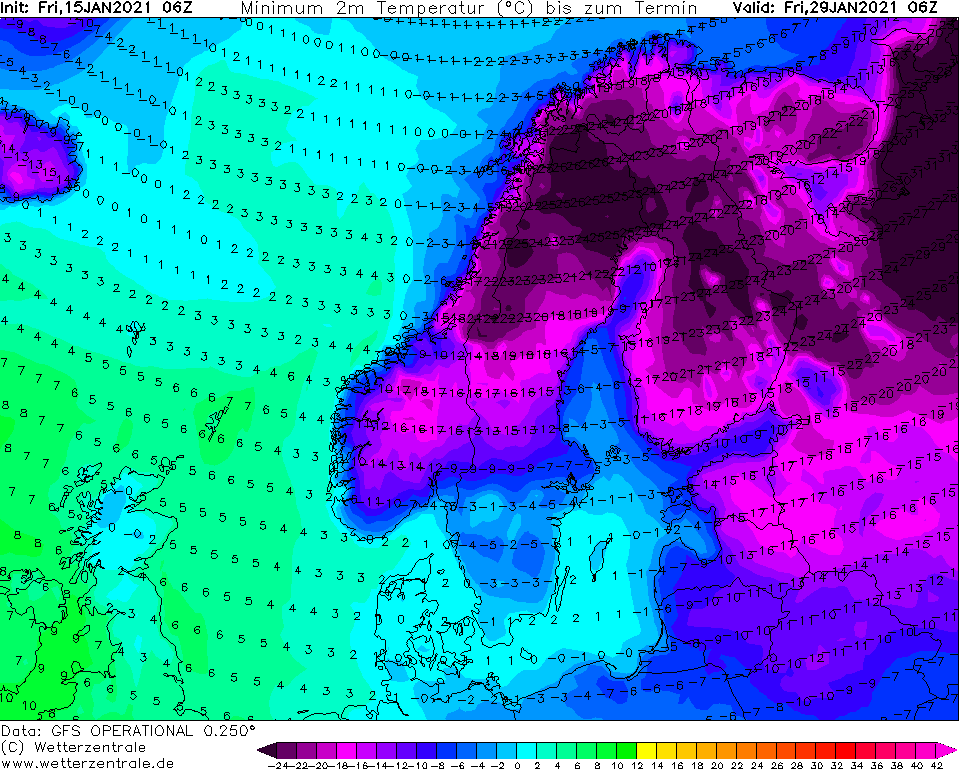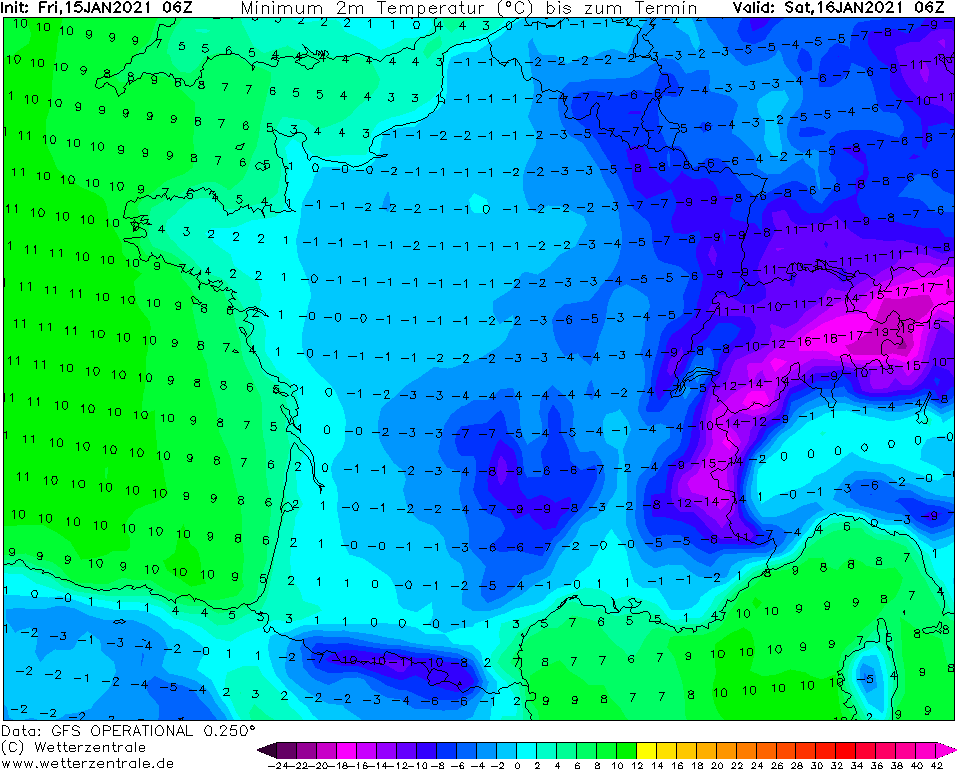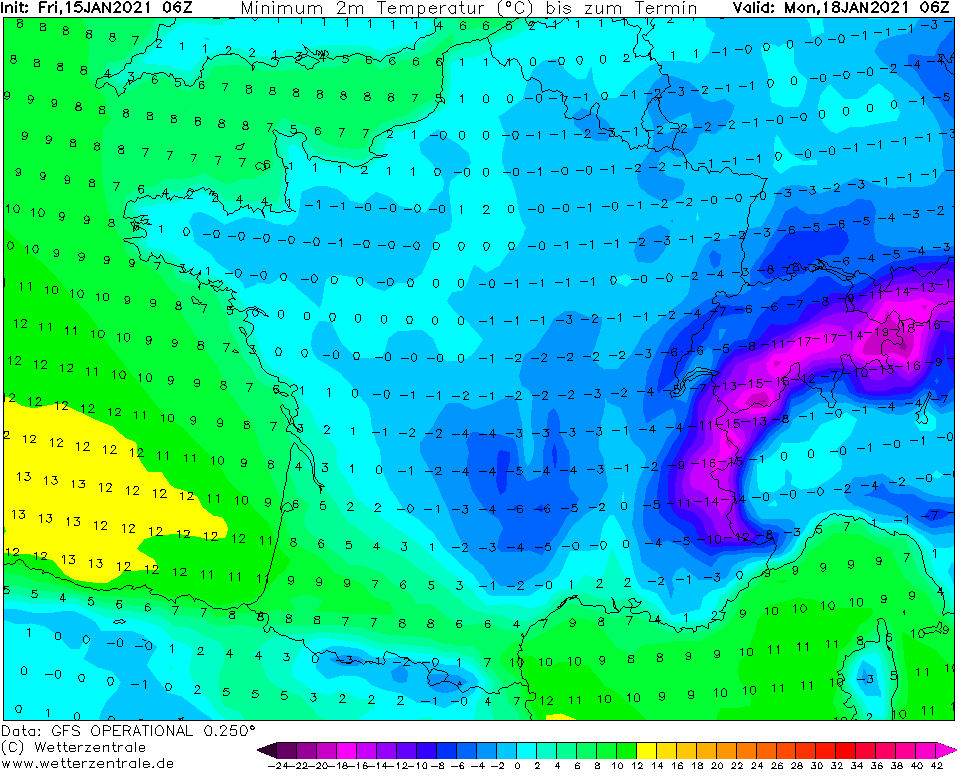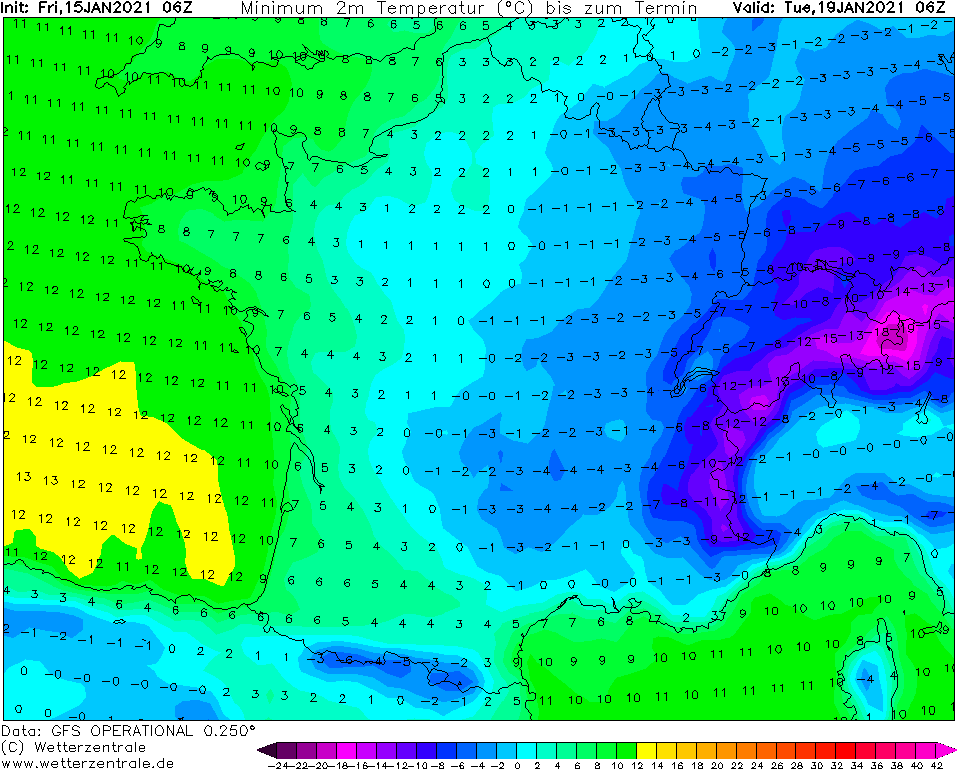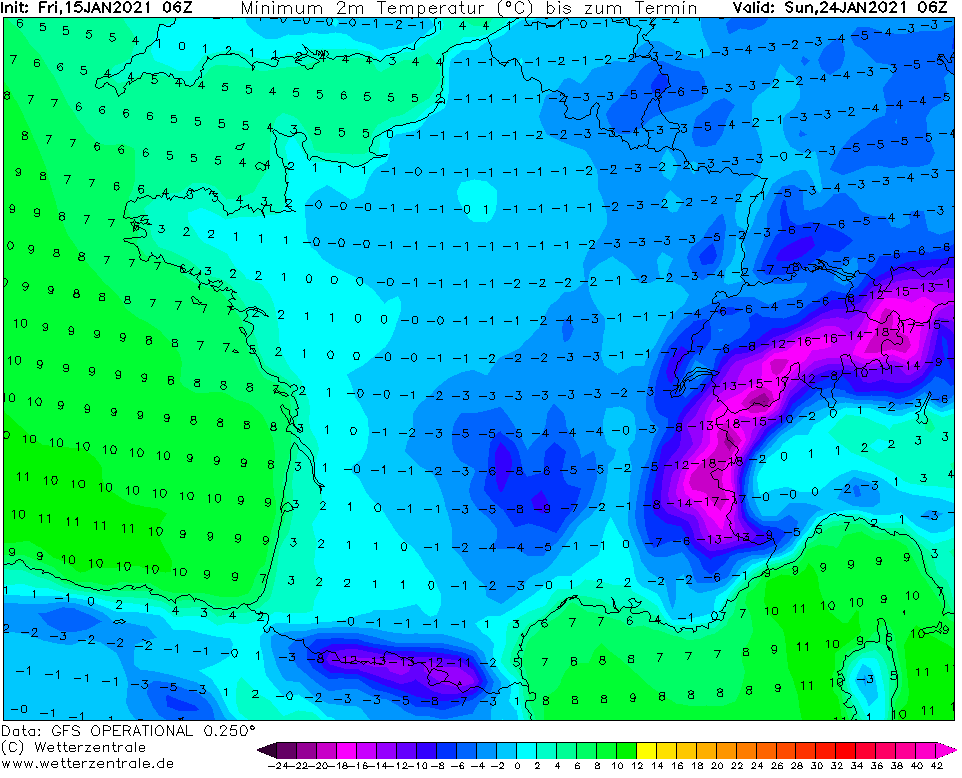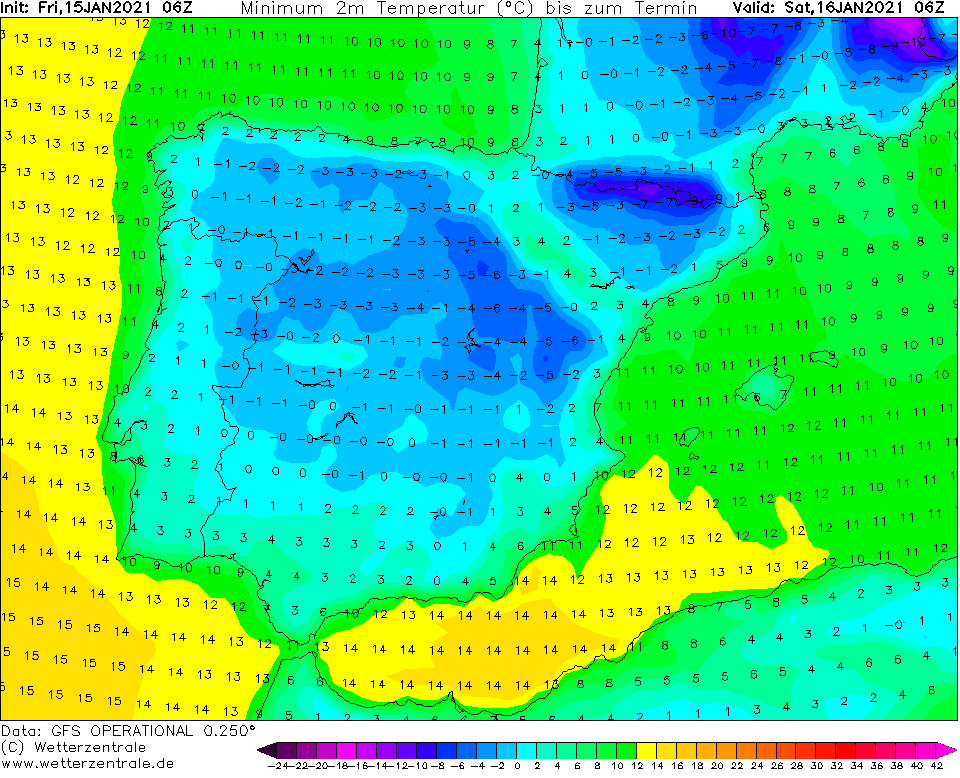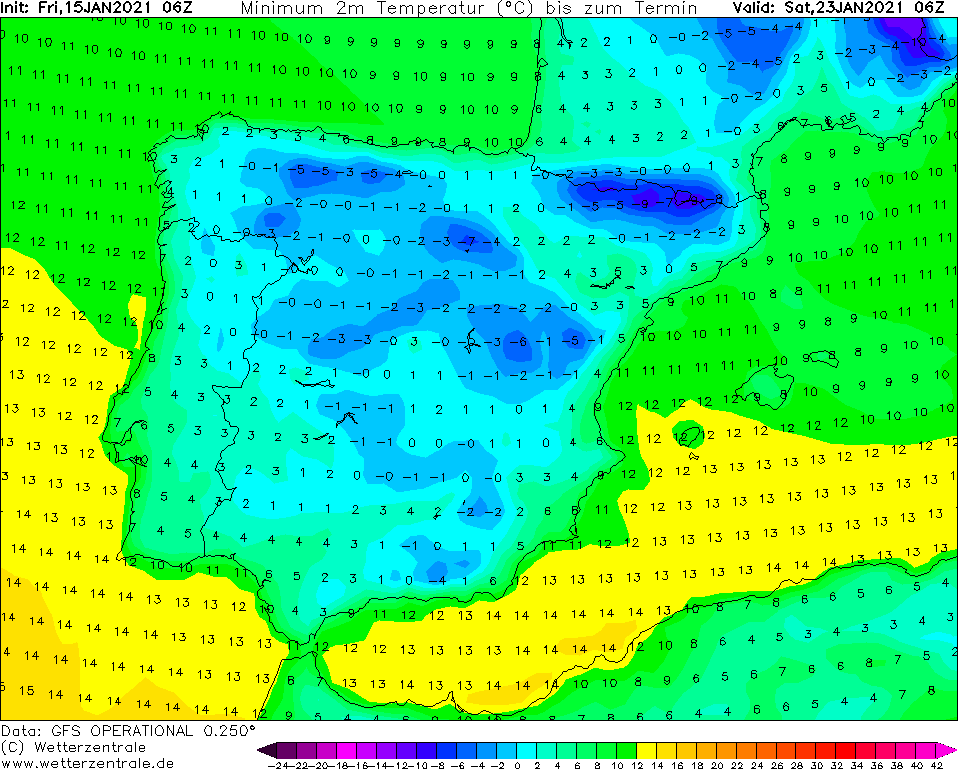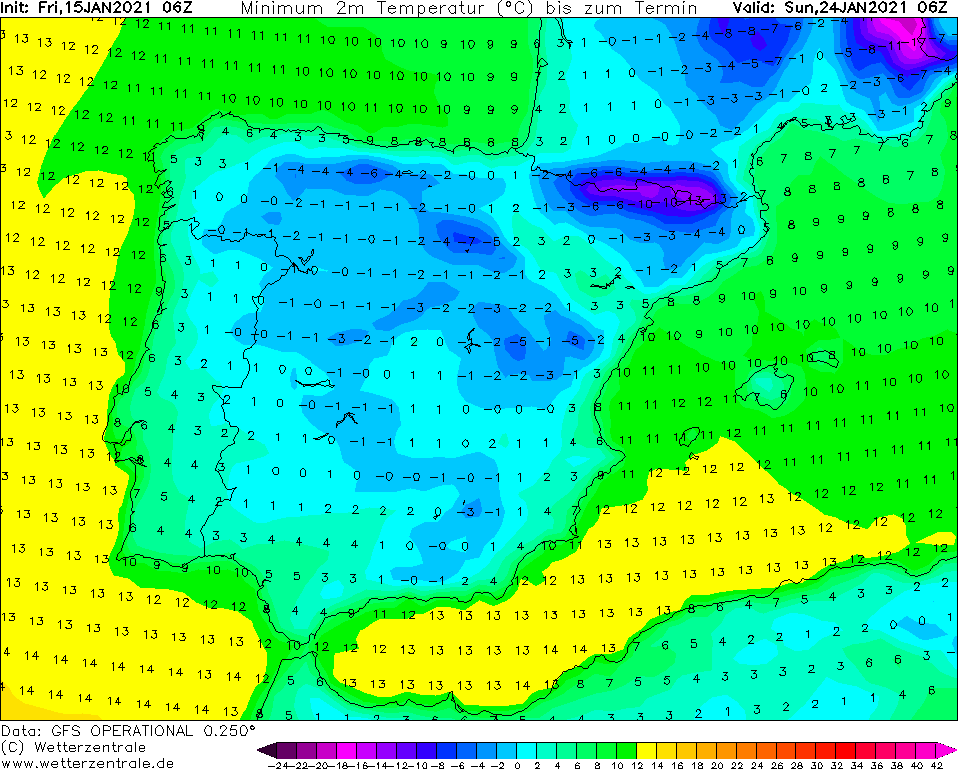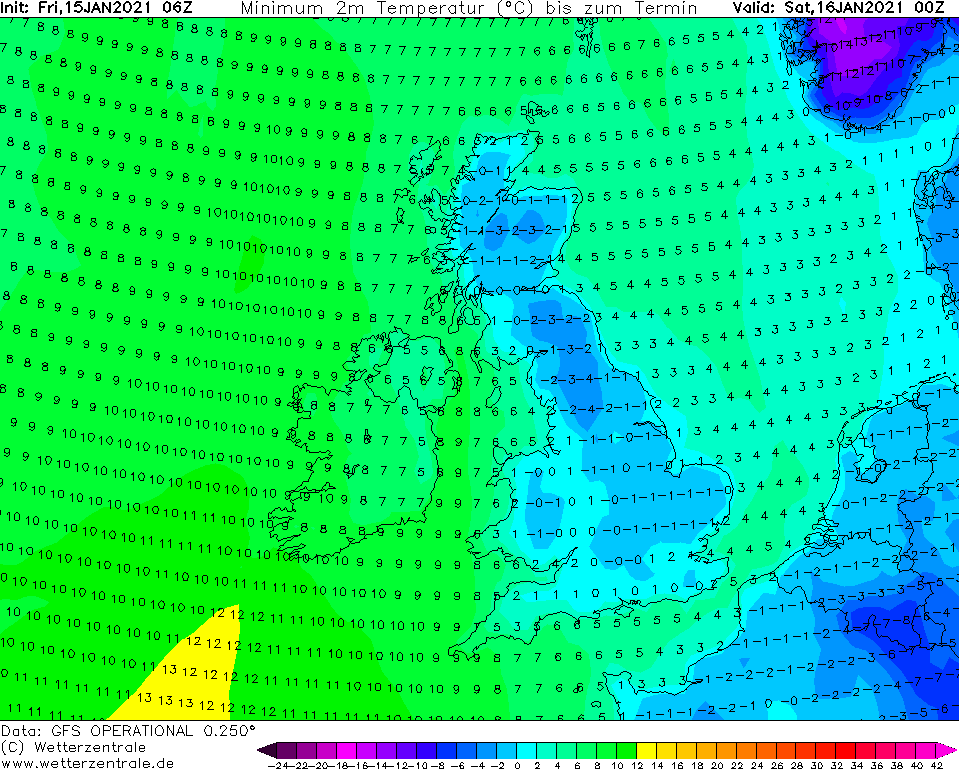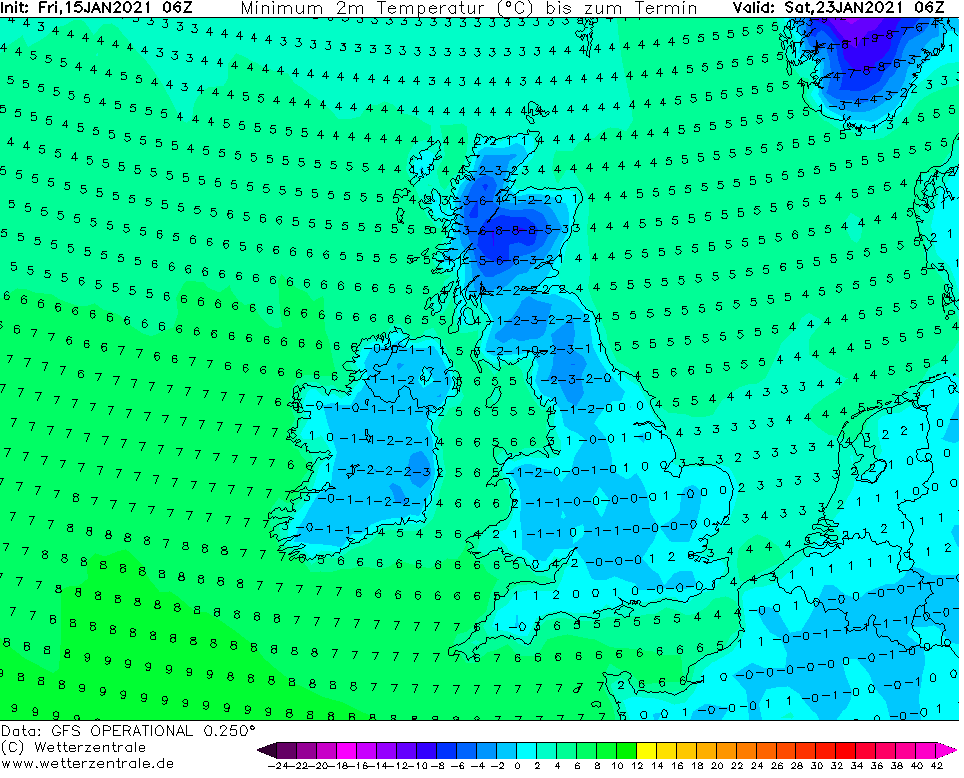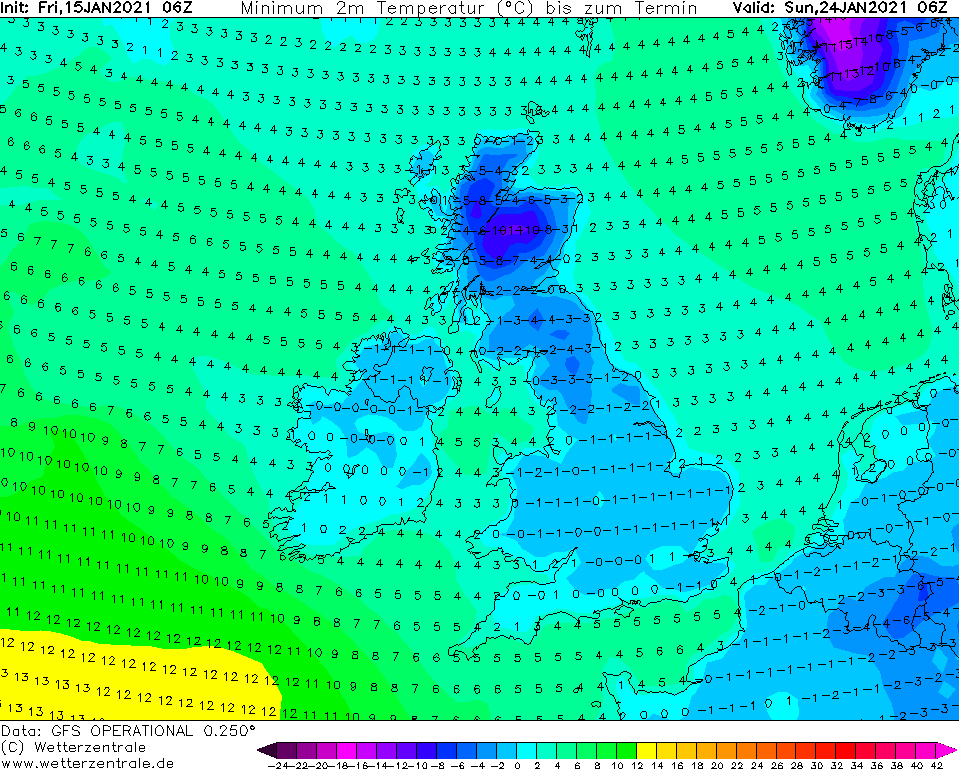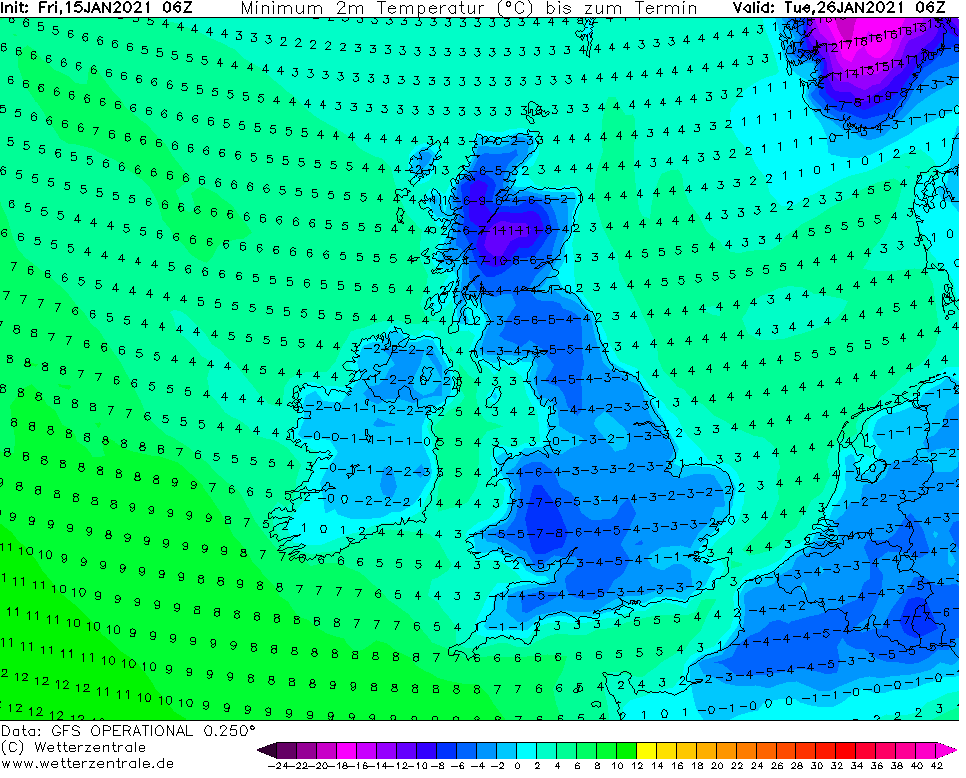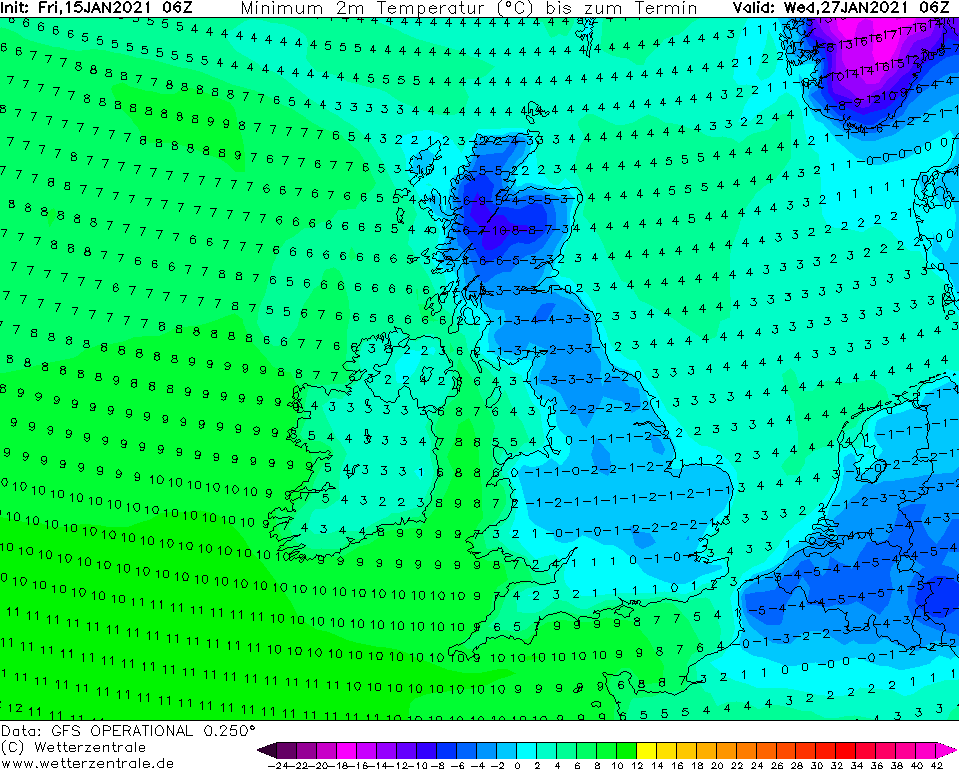 Read more:
(Visited 124 times, 1 visits today)