Perth with double-record: 10 days above +40°C in this summer and 6 consecutive days above +40°C! South Australia with once-in-a-decade floods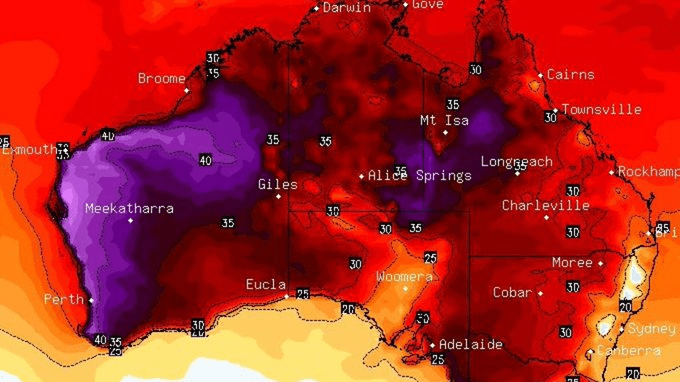 Severe heatwaves in Western Australia, how was predicted after an overcoming of all-time temperature record in the Southern Hemisphere (Onslow, Western Australia, +50,7°C: https://mkweather.com/the-highest-temperature-in-southern-hemisphere-in-all-time-history-onslow-australia-507c/), are still persisting and Perth region reported in the last period and practically all Summer 2021/2022 extremely hot times.
In the last days, a period of 6-consecutive days in the city above +40,0°C brought an overcoming 2 temperature records:
A) Never before appeared in the city a period with +40,0°C and higher temperatures during a long 6-day period.
B) Number of days above +40,0°C during the summer reached 10, which is the highest number of extremely hot days in Perth in the summertime in all-time history.
On 22. January 2022, the maximum temperature near the coast in Western Australia reached +46,1°C in Carnavorn, +45,9°C in Shark Bay, and +44,7°C in Geraldton.
Between 18. and 23. January 2022, maximum temperatures in Perth reached +40,8°C, +42,1°C, +40,5°C, +41,7°C, +41,1°C and +40,4°C.
All-time record for the city from 31. January 1991 has a value of +45,8°C.
Meanwhile in South Australia, after a long period of drought, severe floods in the last days appeared.
Locally fell up to 182 mm of rainfall in 24 hours and an event was described such as a "once-in-a-decade" flooding event.
In Pimba in the state's north, 160 mm of rainfall was reported on Saturday, 22. January 2022.
A 53-year rainfall record has been broken in Winter Springs, with 181,4mm of rain in the 24-hour period.
It is the most rain on a single day in any month since data was first recorded at the site 53 years ago /https://www.adelaidenow.com.au/news/south-australia/sa-weather-sandbags-roll-out-as-tropical-downpour-arrives/news-story/84925b8f5ad365be49b7cec942f69d0f/.
Summer 2021/2022 should be in Australia in the next weeks peaking with drier and hot weather with regional wildfires because the IOD pattern is slowly shifting from its negative to its positive phase (low-pressure systems mainly in western and northern Australia are despite La Nina weaker).
If you live in Australia, will be prepared for the peak of the season, but too a possible severe storms and flash floods.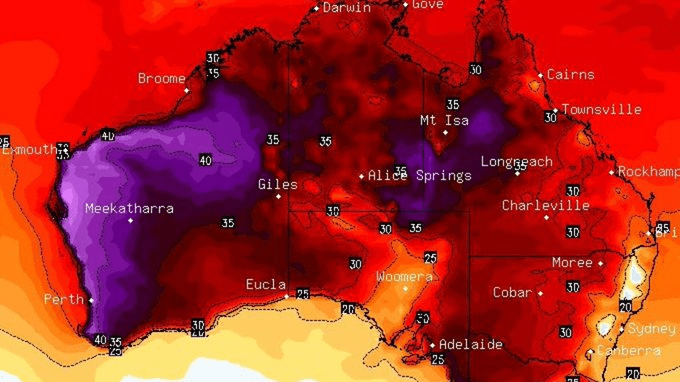 Illustration map: heraldsun.com.au