Several tornadoes occurred in Germany, France, Belgium, Netherlands and Switzerland on Monday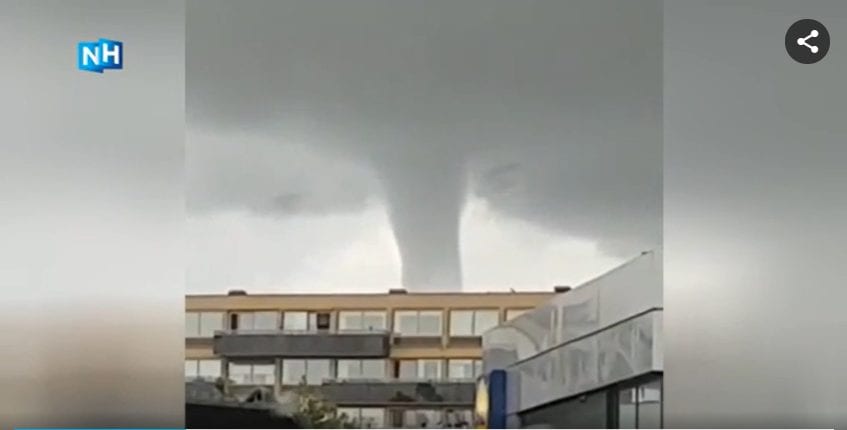 Above region, which reported a big heatwave last week, with maximum temperatures up to +41,9°C (Socoa, France), +38,4°C (Trier-Petrisberg, Germany) and around +37°C (Belgium, Netherlands and Switzerland) arrived cold air and except of temperature shock, people could see several tornado events, too.
During Monday´s morning, several tornado reports were recorded into European Severe Weather Database (ESWD; https://eswd.eu/cgi-bin/eswd.cgi) – the more cases in northern France and in neighbourhood in Belgium and one case in southern Germany, Switzerland and Netherlands.
Events such this are typical mainly for Mediterranean and Black sea climate, when heatwave is alternated by cold air above sea or coastal regions. Now, after anomalous heatwave, these cases were more often in northern regions, too.
We are brignging 3 photos from northern Netherlands, Friedrichshafen, southern Germany and Dunkerqe from northern France, other documentation and videos you will find on ESWD website.
Meanwhile, in Central Europe, Italy and Balkan is starting next storm round and during the next hours, we´ll bring next fresh information about this severe storm event.
ESWD database all/tornado reports from Monday, 3. August 2020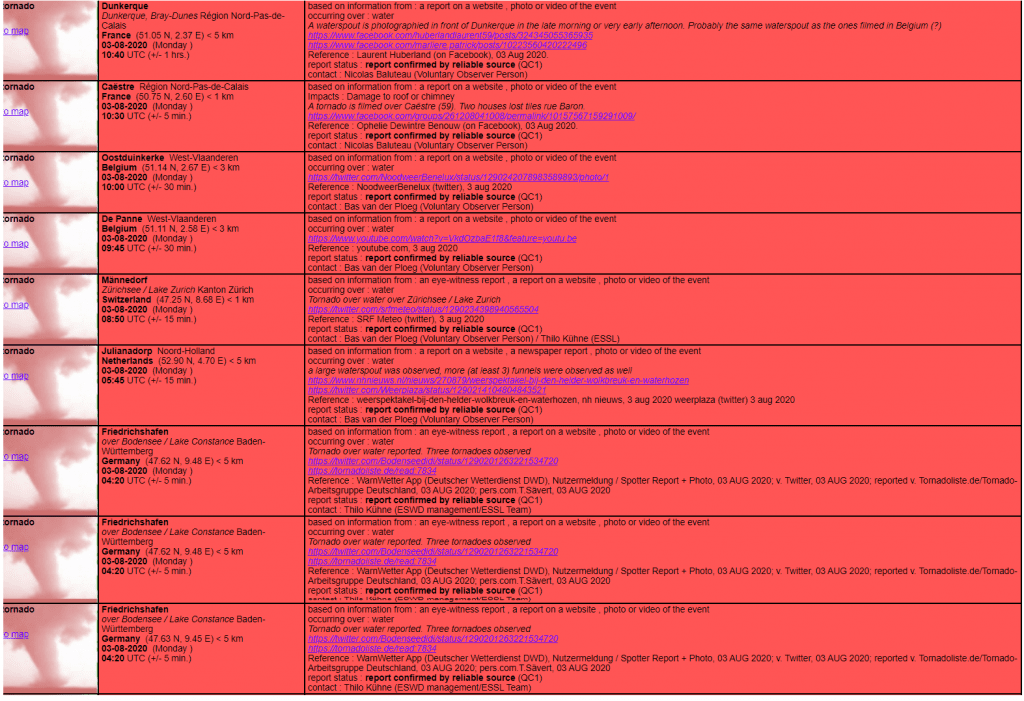 3 shots from northern Netherlands, Friedrichshafen, southern Germany and Dunkerqe from northern France /in order/