2 windstorms and one pressure low transit over Europe on their classic stormtracks during last days. All 3 systems has brought to Europe cold Arctic air masses with peak of coldwave on Friday, 28. August 2020 in Sweden, where in lower areas was measured only -5,0°C (Latnivaara, 453 MASL). Heavy frosts were reported too from Finland (-4,2°C, Salla Naruska, 213 MASL) and Norway (-4,9°C, Fileefjell, 955 MASL) during last 48 hours.
Its possible, that it is the lowest temperature of summer 2020 in Europe. Known is minimum temperature -4,2°C from southern Norway from cold July 2020 in region /https://mkweather.com/2020/07/24/norway-the-coldest-summer-in-nearly-30-years-with-wind-rain-and-frosts-in-friday-meteorologists-measured-in-southern-norway-41c-but-svalbard-are-expecting-20c-68f-first-time//. It appears, that autumn has arrived sooner than is normal in Northern Europe, similar as in Siberia /https://mkweather.com/2020/08/24/oymyakon-96c-147f-36c-from-absolute-august-record-this-year-the-autumn-season-came-to-the-republic-of-yakutia-early//.
Temperatures around -5°C are in summer in Scandinavian countries record-breaking and not very often. To occurrence of so strong coldwave not helped only August windstorms /https://mkweather.com/2020/08/25/2-windstorms-to-strike-uk-during-august-for-first-time-in-30-years//, but to situation in Arctic. As we can see in Infographics, Arctic front has started to create over European part of Arctic region and in contrary of rest of Arctic (with warm extensive pressure high linked often with Climate change related extremes), over European part is persisting low pressure these days.
Forecasts to the next days are cold and threeshold -5°C maybe will be reached again during next mornings. Moreover, next ex-hurricanes and tropical storms in September helps to create next powerful coldwaves in region, therefore, Scandinavia can looking forward to next premature cold times.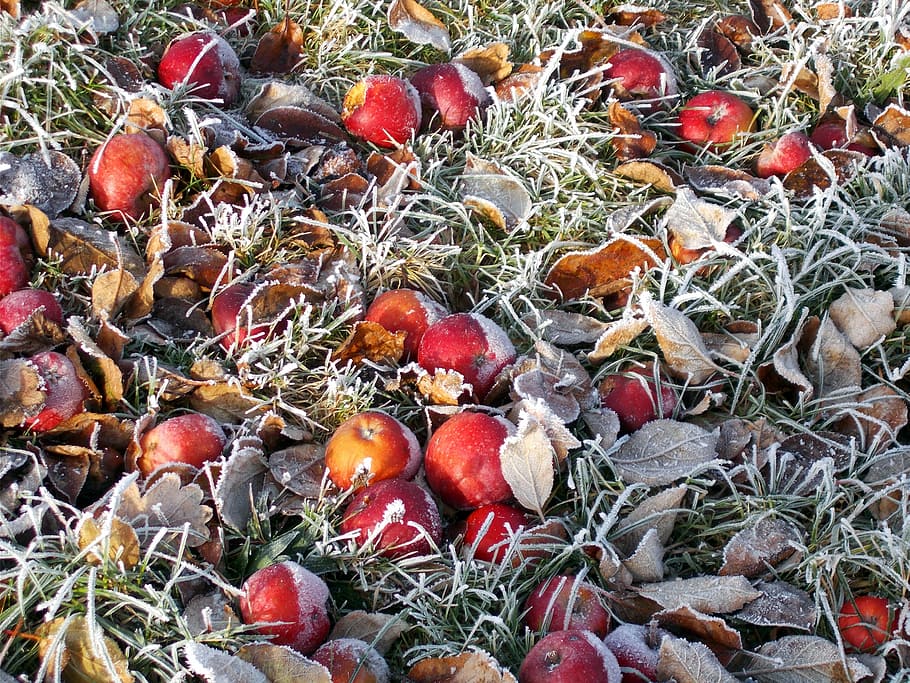 Infographics: Arctic front and low pressure over European sector of Arctic /wcxharts.com, measured Friday´s the lowest minimum temperatures in Europe /ogimet.com, T850 hPa, T850 and 2m temperature anomaly over Europe (below 0°C in 850 over parts of Scandinavia during next days /wxcharts.com: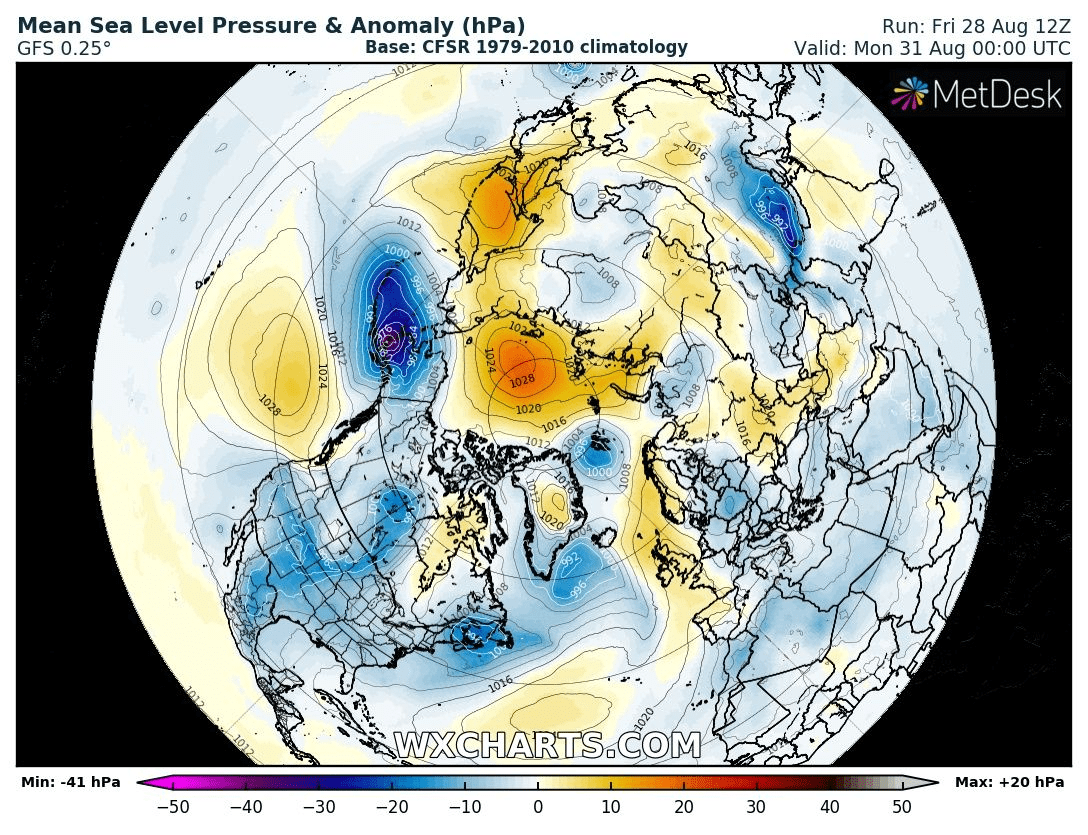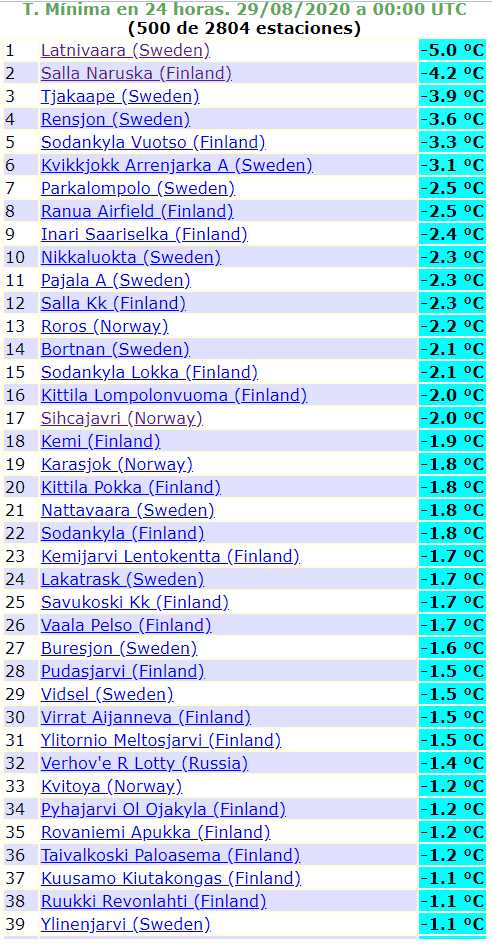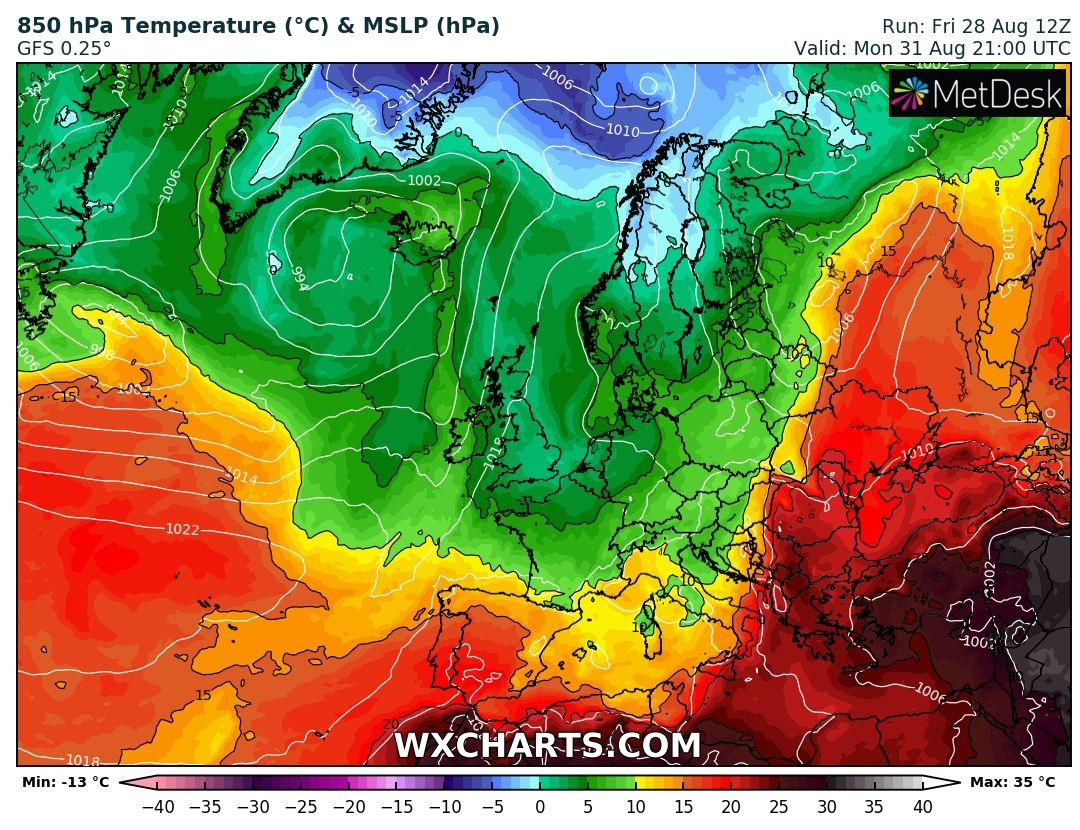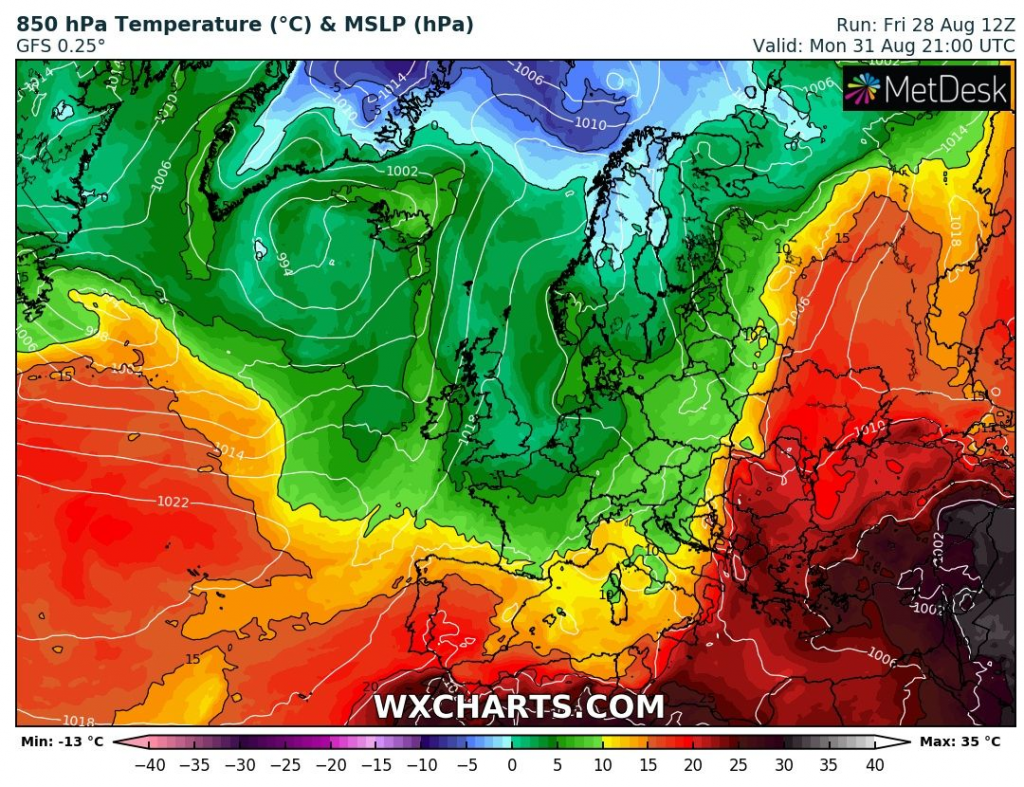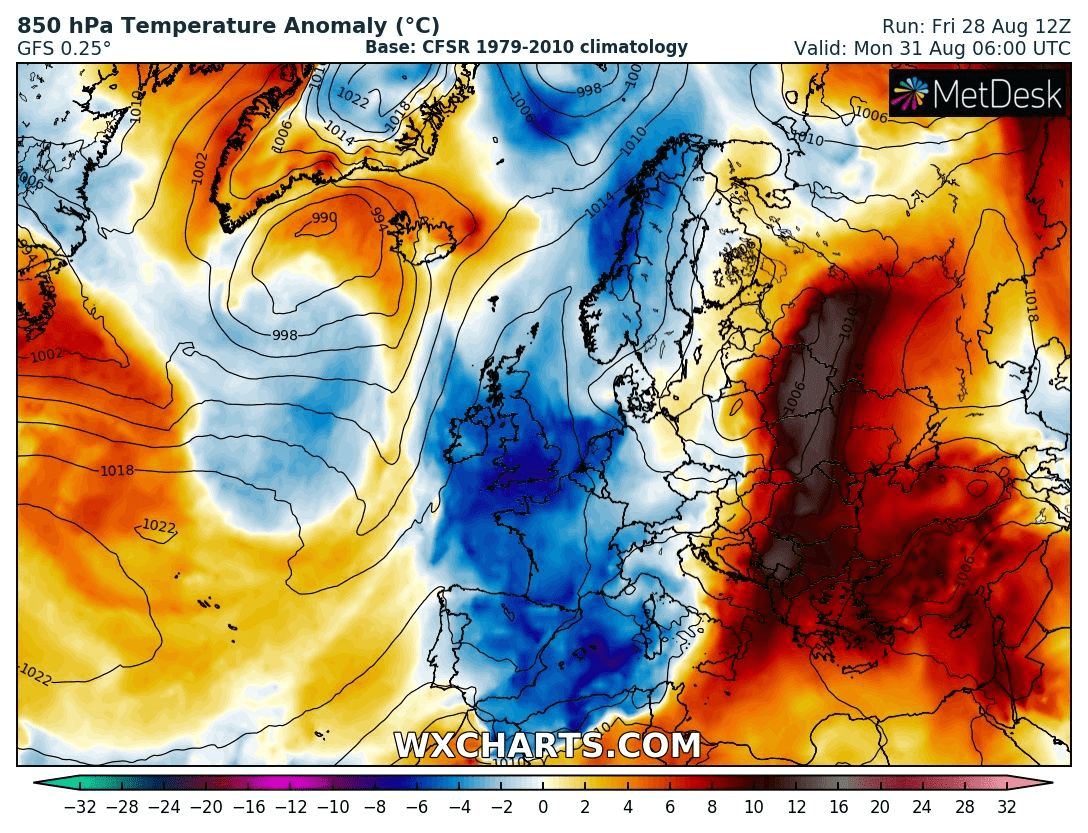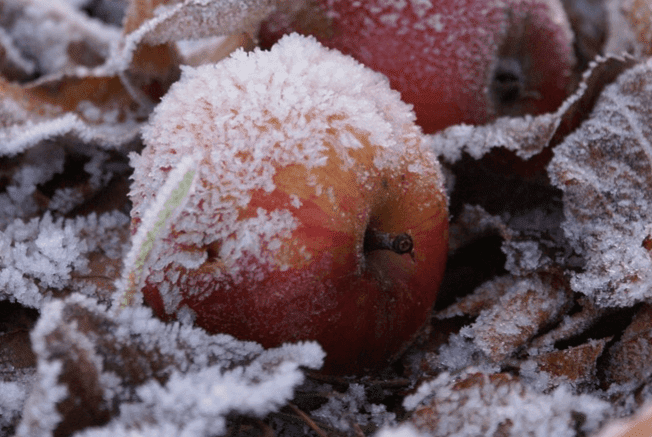 Sources:
https://www.pxfuel.com/en/free-photo-exjgg
https://blog.primrose.co.uk/2017/08/14/apple-tree-poor-crop/apple-frost/
(Visited 50 times, 1 visits today)