Tropical storm 12W Twelve hits Tokyo region coast on Sunday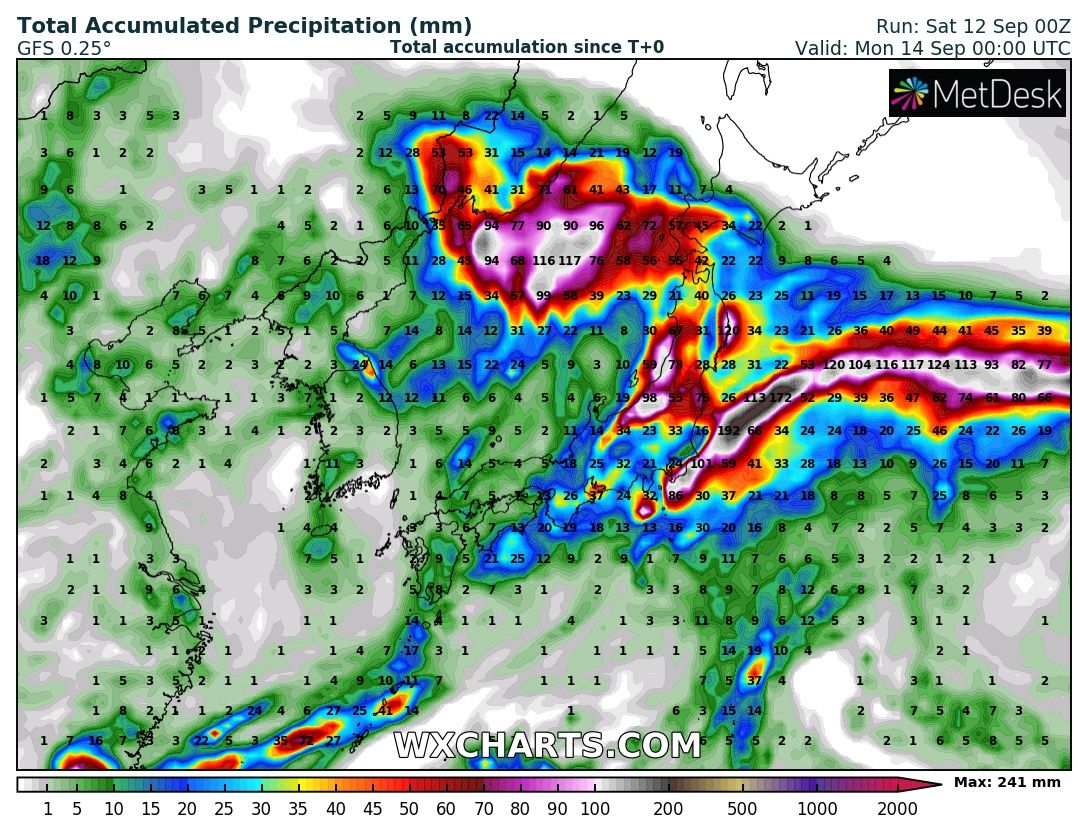 Only last few weeks parts of Japan hit typhoons Bavi, Maysak and Haishen and another tropical threat has appeared in the second half of current week.
Tropical storm 12W Twelve will be moving near Japan coast during next 72 hours, with expected heavy rain and local flooding impact in coast of Tokyo region, South-Central Honshu, Japan.
Storm arrives on the coast of Japan already on Sunday and it brings precipitation amounts up to cca 5 inches (125 mm) southerly from Tokyo.
Severe storms could bring similar precipitation amounts to western Honshu and southwestern Hokkaido till Monday´s evening.
Supertyphoon Haishen brought a lot of landslides to Japan previous weekend and precipitation up to 313 mm / 4 days in Miyjakonojo /https://mkweather.com/2020/09/07/supertyphoon-haishen-in-japan-and-south-korea-2-5-millions-evacuated-290-km-h-winds-videos//. According to more media news stories, wind gusts associated with Haishen have reached up to 290 km/h before arrival above Japan land at the weekend.
12W Twelve forecasts /tropicaltidbits.com, wxcharts.com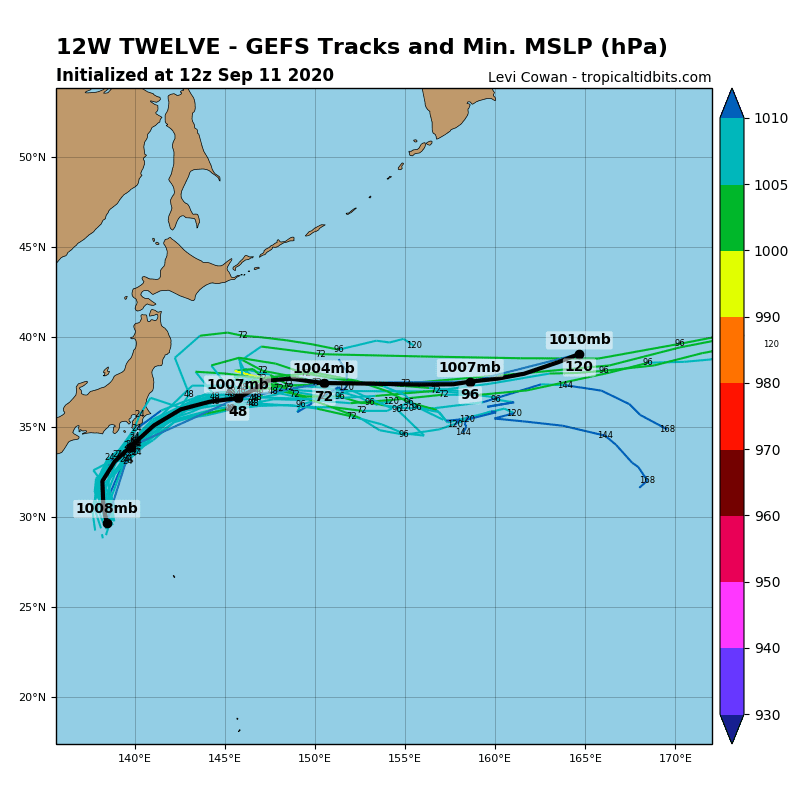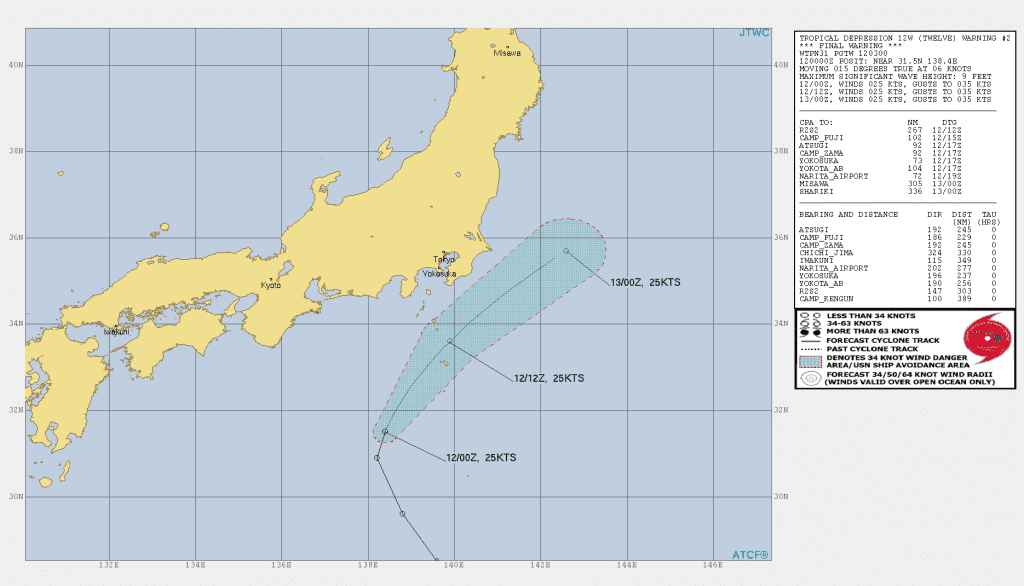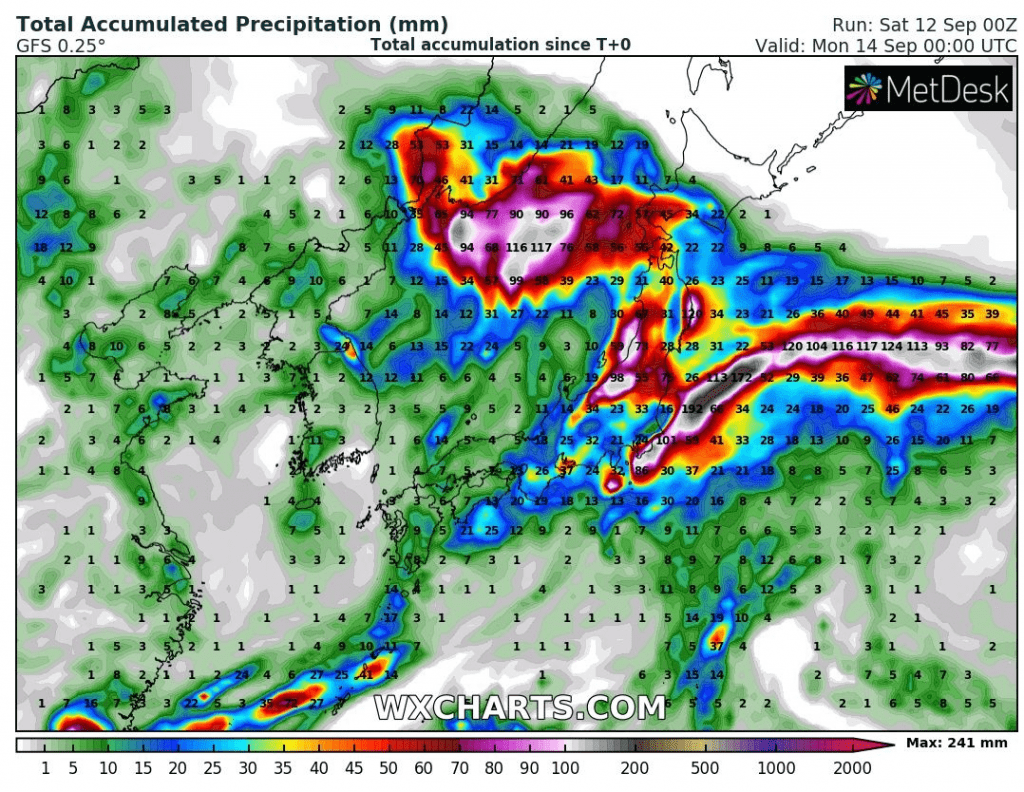 Read more: