Wadi full of water: Algeria thanks to NAO- with persisting storms and floods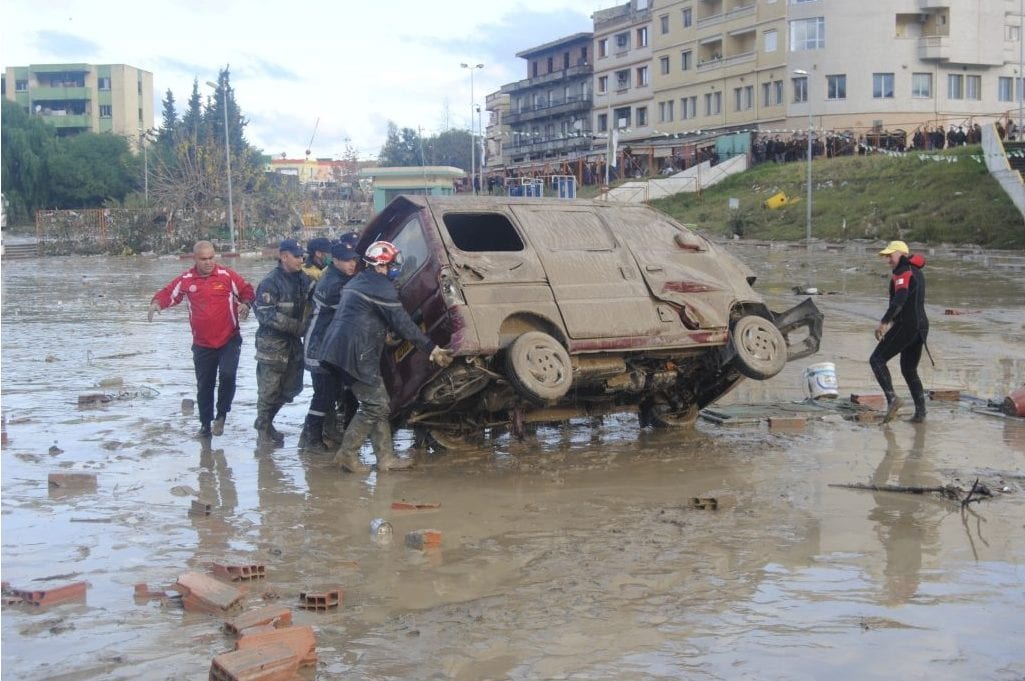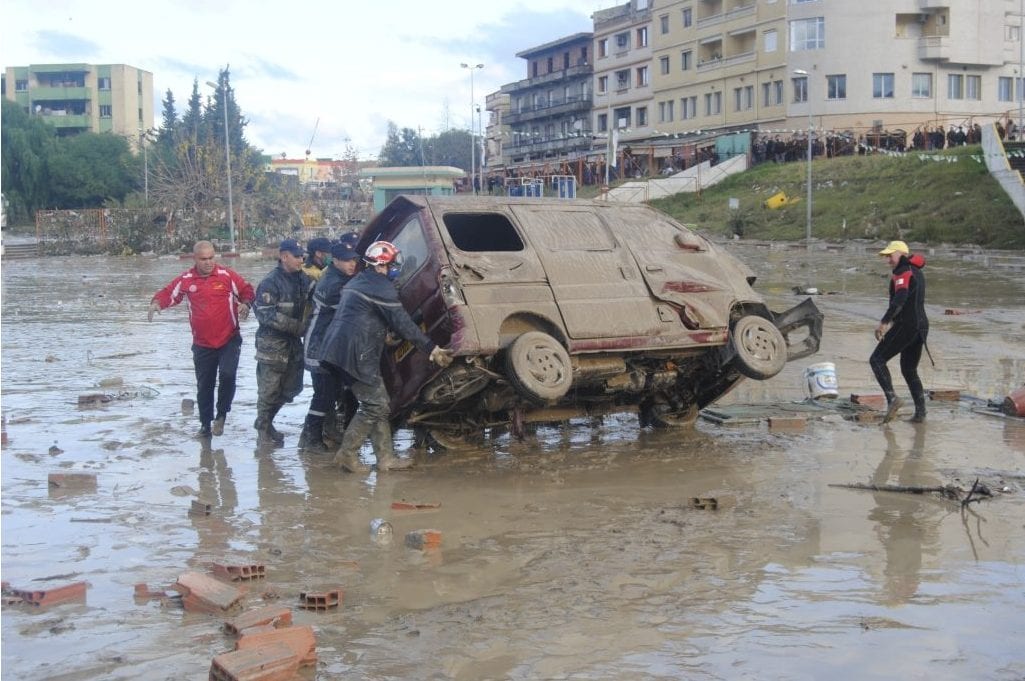 Another from series of local flash floods hit shortly before a Christmas Jijel province, northern Algeria.
Station Jijel-Achouat near Taher recorded over 140mm for 24 hours from 20. to 21. December, what mad local wadi full of water.
Water brought everything what was in its way, including many vehicles.
In Teher and Jijel cities, 17 people was rescued according floodlist.com.
Returning flash floods are result of persisting NAO- phase, which have held in Euro-Atlantic region since late November 2020.
Negative phase of North Atlantic oscillation is causing, that stormtrack of Icelandic cyclone is anomalously shifted to the south – over Mediterranean, partly Northern Africa, with unseasonably cold, stormy and rarely snowy weather.
Colder conditions were last days reported too e.g. from Turkey or Iraq /https://mkweather.com/2020/12/26/extreme-snowfall-and-ice-accumulation-in-turkey/; https://mkweather.com/2020/12/28/snow-surprised-north-iraq//, but stormy winter conditions have returned into many subtropical and tropical regions these days.
Cold weather, with next possible storms will persisting minimally until 15.-20. January and northern Africa expects next weeks peak of Winter 2020/2021.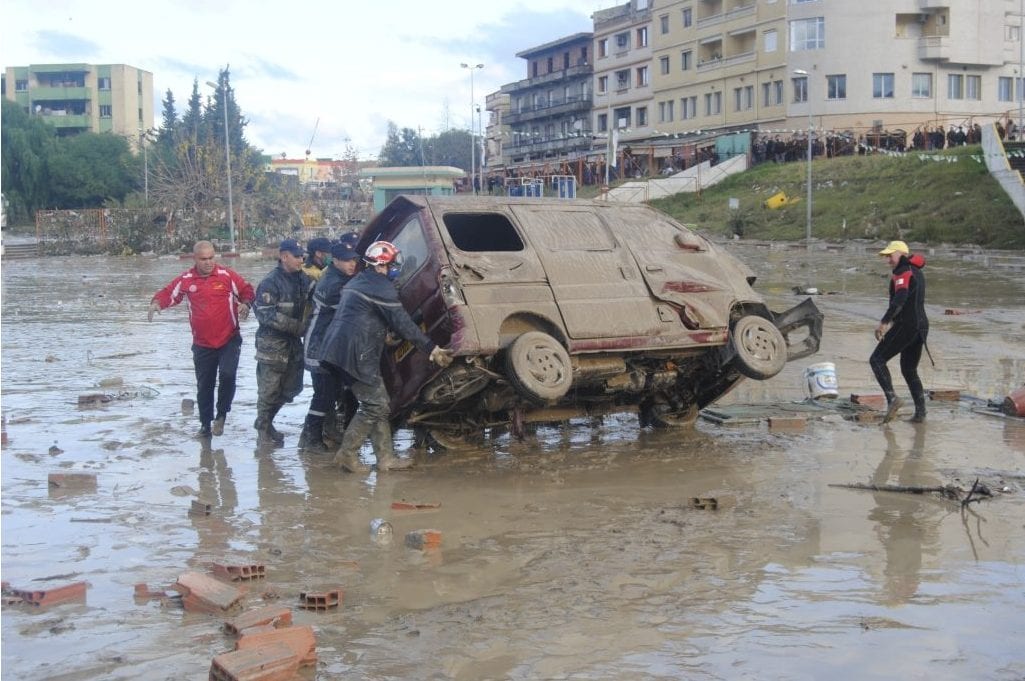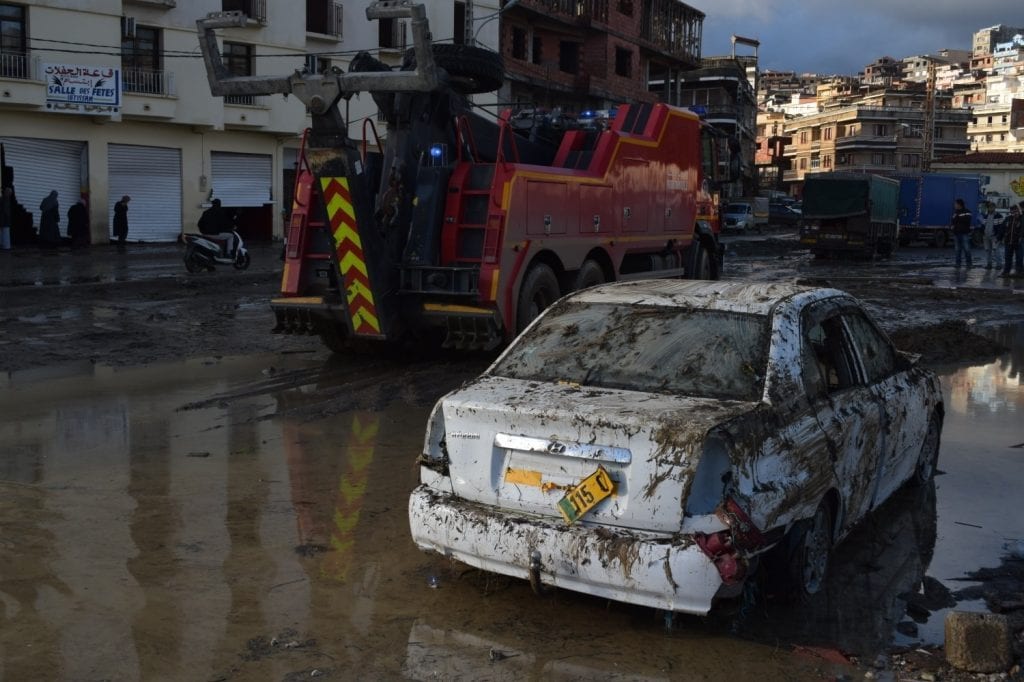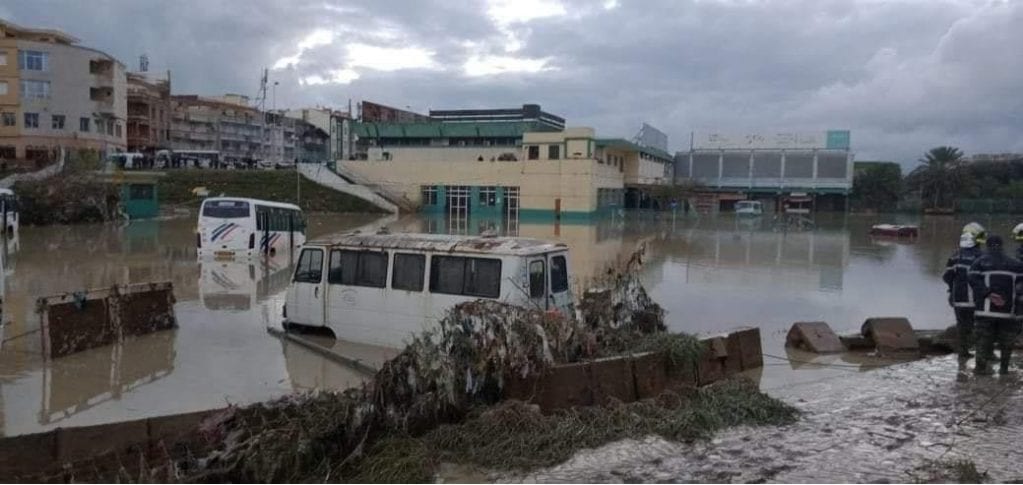 Read more: