Warm NAO+ spring again between 14.-28. March 2021, maybe longer?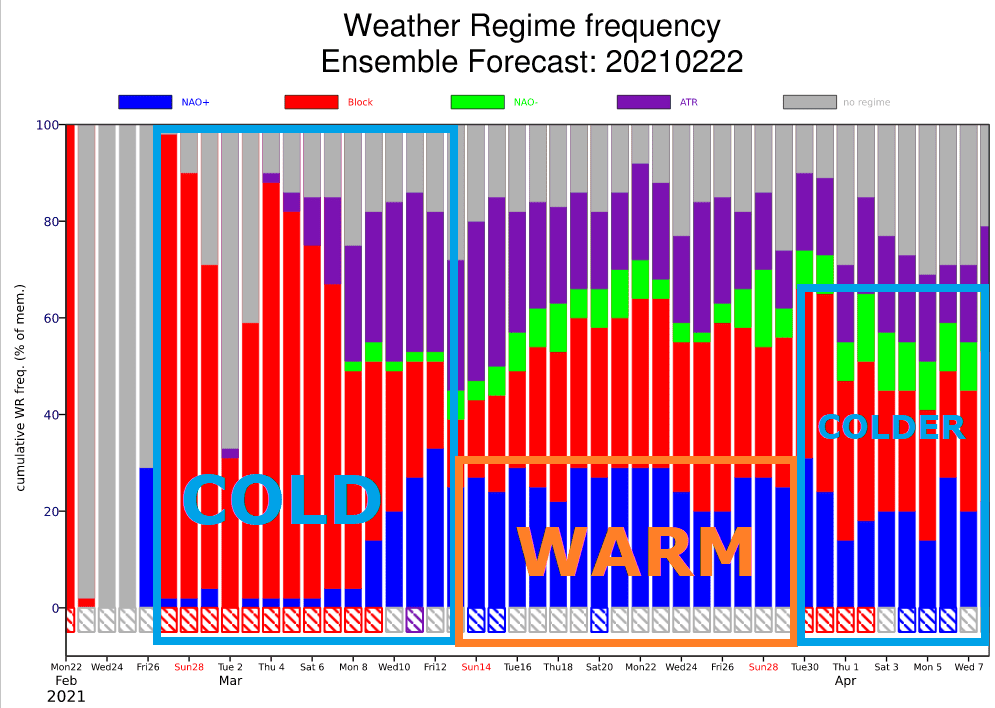 Behind current shift Azores high above continental Europe is short, but powerful NAO+ phase /https://www.cpc.ncep.noaa.gov/products/precip/CWlink/pna/nao.shtml/, with result of record (or only extremely) high temperatures in parts of France, Central Europe and Balkan /https://mkweather.com/2021/02/23/central-europe-20-23c-balkan-up-to-25c-winter-heatwave-will-be-even-stronger-2021//.
While extremely warm weather will stay above continent a few next days, yet, already at the weekend, and almost all the first half of March 2021 is prepared for Europe unwanted surprise – a possible return of Siberian winter from the east /https://mkweather.com/2021/02/23/a-big-return-of-siberian-winter-between-5-10-march-2021-something-very-cold-is-possible//.
According to long-term Weather Regime frquency forecast from ECMWF, however, very warm, spring weather is expected to return between 14.-28. March, with relatively high long-term score for the next NAO+ phase, what mean, that Azores high should move above continental Europe again, with really sunny and warm weather from London to Tel Aviv, Kyiv and Warsaw.
Only in Scotland, Scandinavia or northern half of European Russia should be during NAO+ cloudy, rainy, but too very warm.
It is a question, what will come in April 2021 – ECMWF expect atmospheric blocking, but warm temperature anomalies across Europe, with weaker NAO+, what should mean, that during the month, late, but not so strong frosts, should return.
According to Spring 2021 forecast for Europe, late April and May 2021 appeared on long-term outputs such as stormy, with strong Central-European monsoon /https://mkweather.com/2021/02/22/spring-2021-forecast-for-europe//, but summer should start with NAO+, sunny and hot June 2021. We will see, if these outputs will change yet, such have changed outputs for Winter 2020/2021, with 1 month+ of extreme cold weather in comparison with expectations.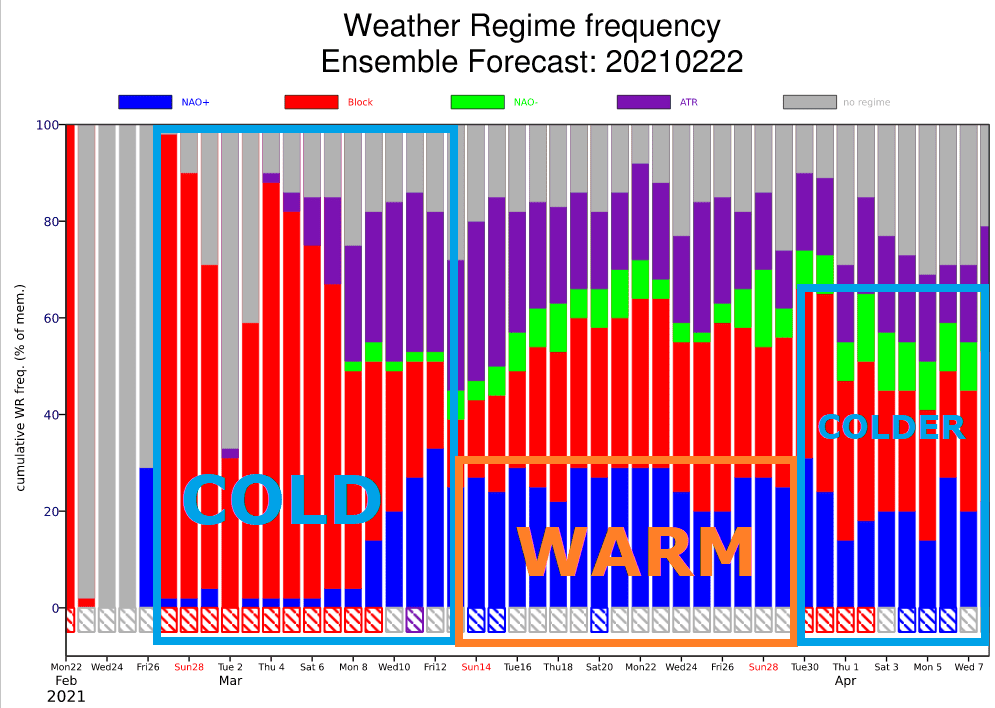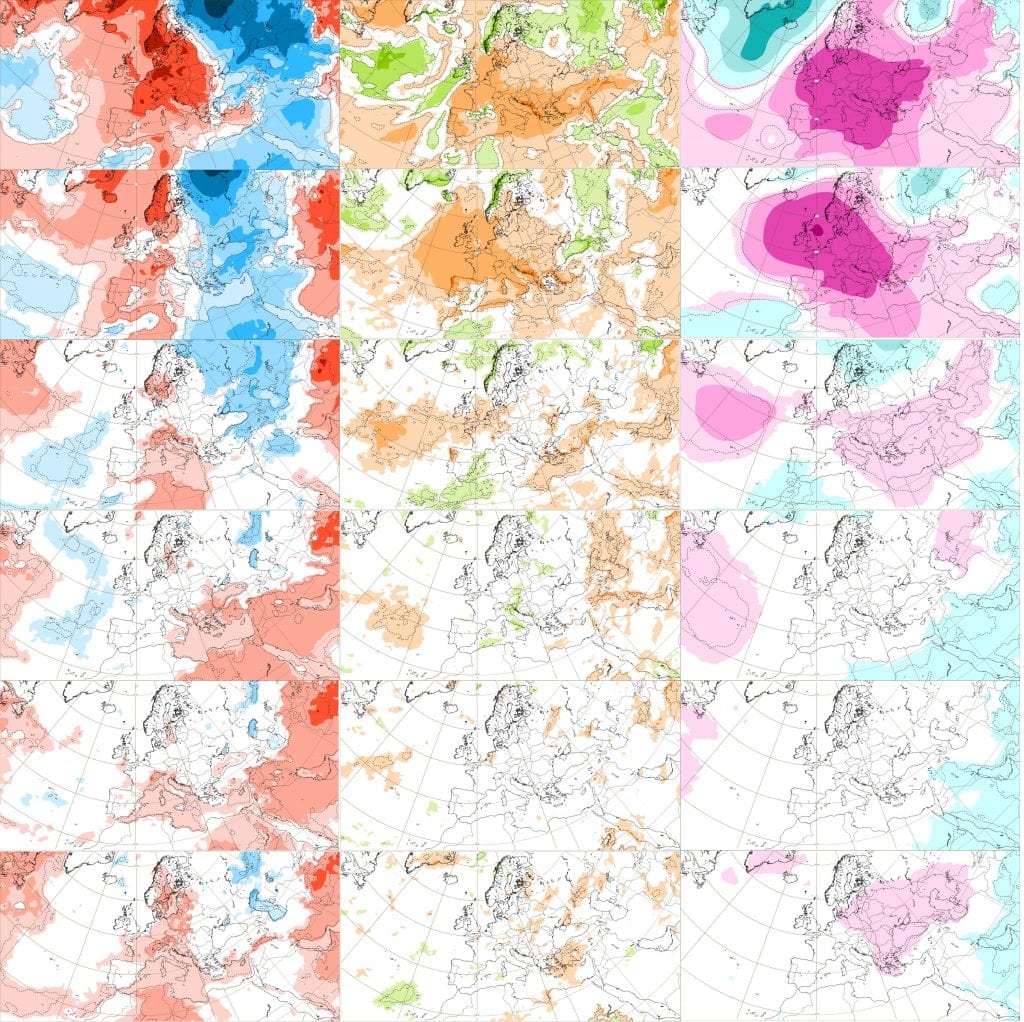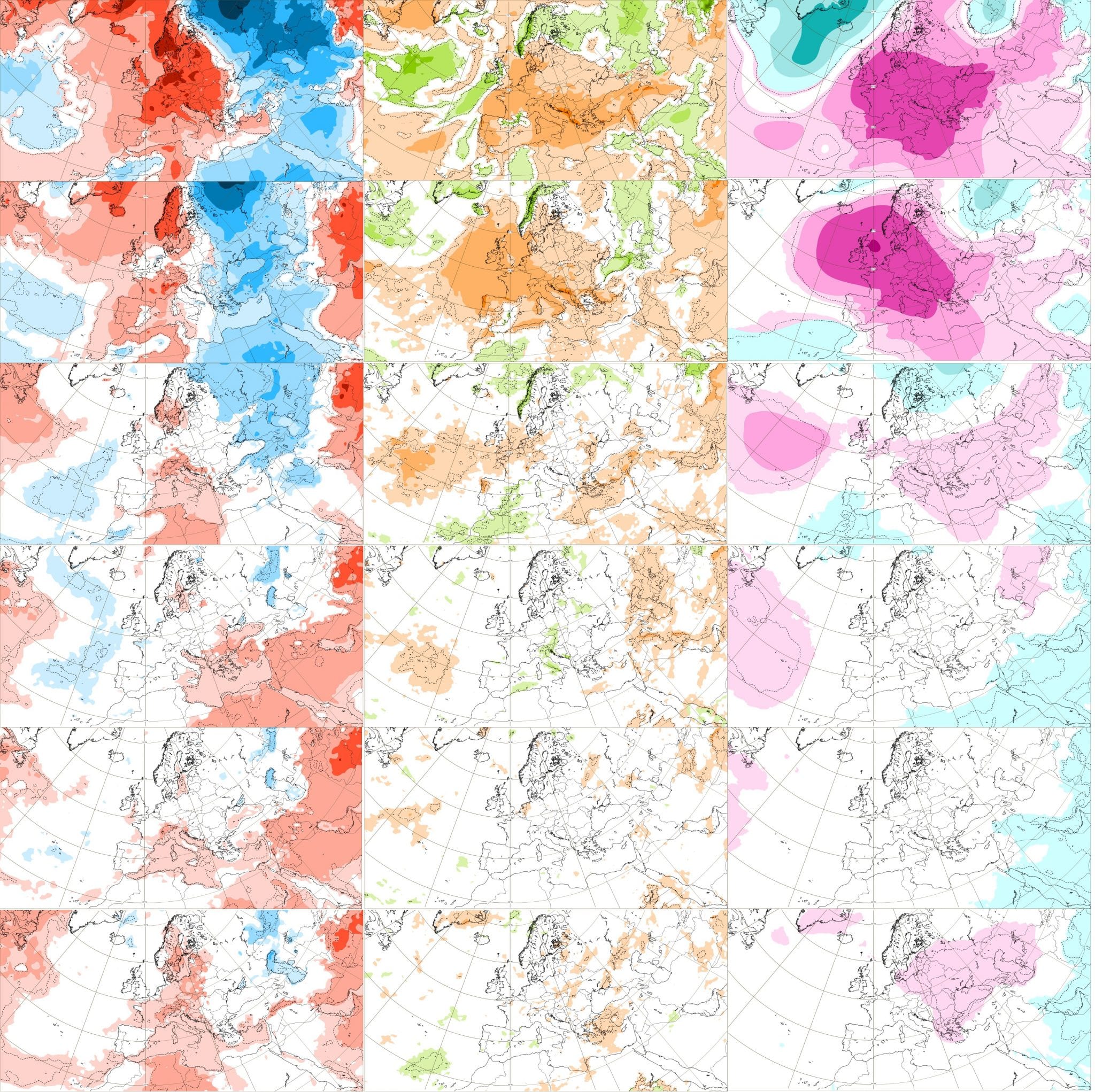 Read more: