In most of Europe, coldwaves with frosts, in colder regions the first snowing, should come between 20. September – 10. October 2021! A big ensemble forecast for European cities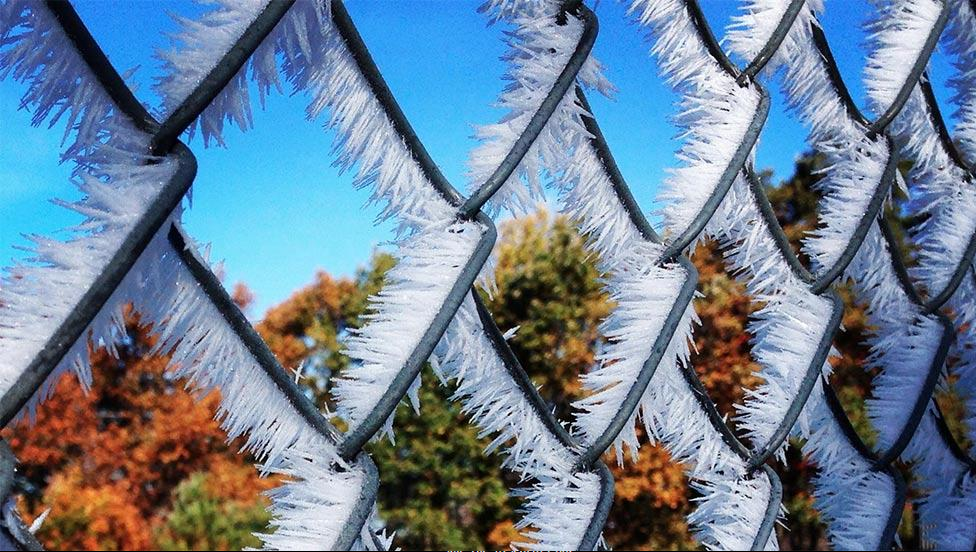 After late-summer and early-autumn coldwaves, Europe is currently enjoying hot summer, tropical or even supertropical weather /https://mkweather.com/spain-392c-france-367c-portugal-360c-heatwave-is-bringing-many-all-time-september-records-2021/; https://mkweather.com/uk-ireland-glenbeigh-ireland-286c-the-hottest-september-day-since-1906-gogerddan-wales-307c-northolt-england-301c-2021/; https://mkweather.com/long-and-even-stronger-heatwave-for-europe-france-and-iberia-38c-italy-and-balkan-35c-continental-and-eastern-europe-from-30-to-34c-england-and-baltic-states-30c-scan//.
This type of weather is forecasted to persist in many parts of Europe, with shorter cooldowns, until +/- 20. September 2021 and in many countries, the next Autumn 2021 coldwaves are prepared already after 20. September 2021.
While period until 20. September 2021 will be in many parts of Europe mostly above the temperature average, the period 20. September – 10 October 2021 is forecasted to bring mostly neutral or negative temperature anomalies, with the next powerful coldwaves, gradually with serious frosts or even snowing in northern Europe or mountainous valleys and basins.
On ensembles below, you should see GFS ensemble forecasts until 12. October 2021 for European cities. 2 of these cities – Longyearbyen on Svalbard and Arkhangelsk in the Russian Arctic, however, are showing the opposite trend, such as many European cities – the first-mentioned period will be colder and the second warmer (below / above average) what means, that changes in the Arctic will correspond with changes in Europe (warmer Arctic = colder Europe many times).
The strongest coldwaves should appear mainly in continental Europe and Central Mediterranean, where decline of temperature appears the sharpest, cooldown is however possible to see in other regions of Europe, too.
It´s possible, that change will come after a strong cold front, before which will be occurring in Europe the last summer and tropical days, and after which, the first serious frosts in lower situated regions and winter conditions in parts of northern Europe and the mountains will appear.
This colder period should be associated with a worsening of the virological situation, damages on harvest and crops, the start of the heating season, or the first regional problems on roads with snow or freeze in the mountains and in Scandinavia.
Mkweather soon will update the first forecasts of upcoming possible cooldowns (when will be available on GFS 16-day forecast maps), therefore stay watch weather furthermore with us.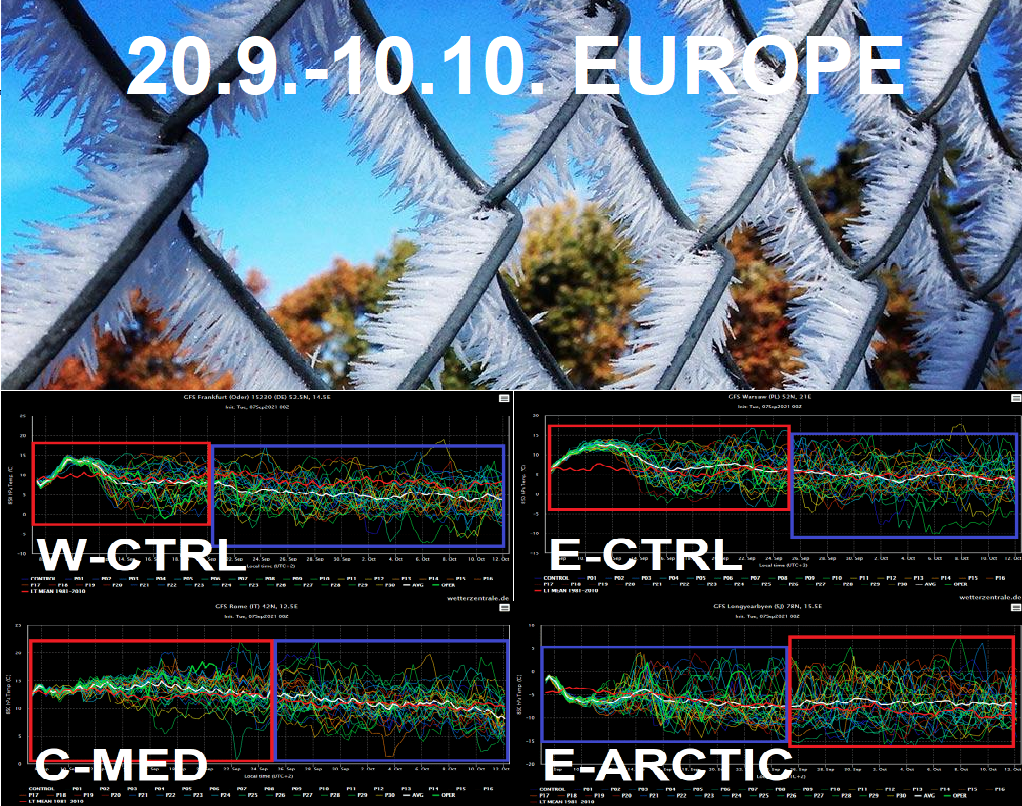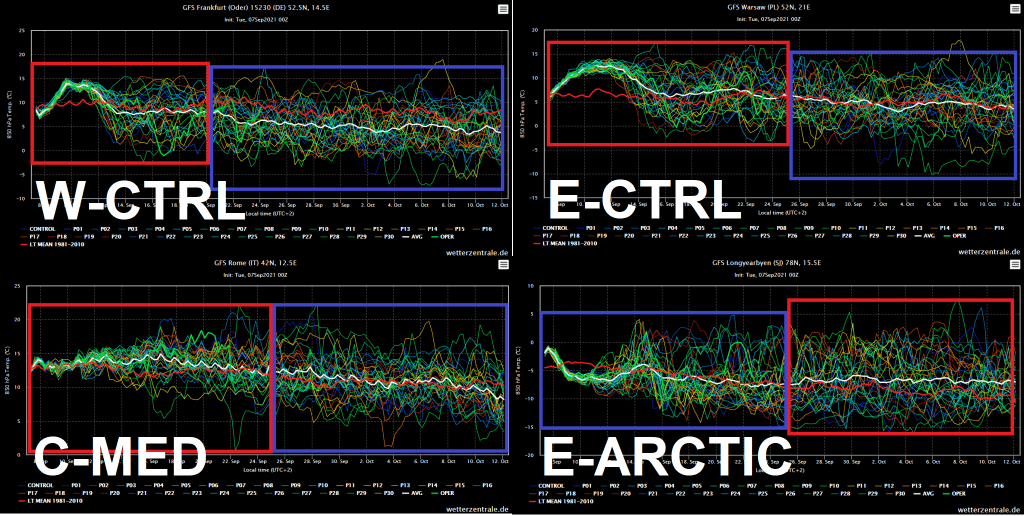 CENTRAL EUROPE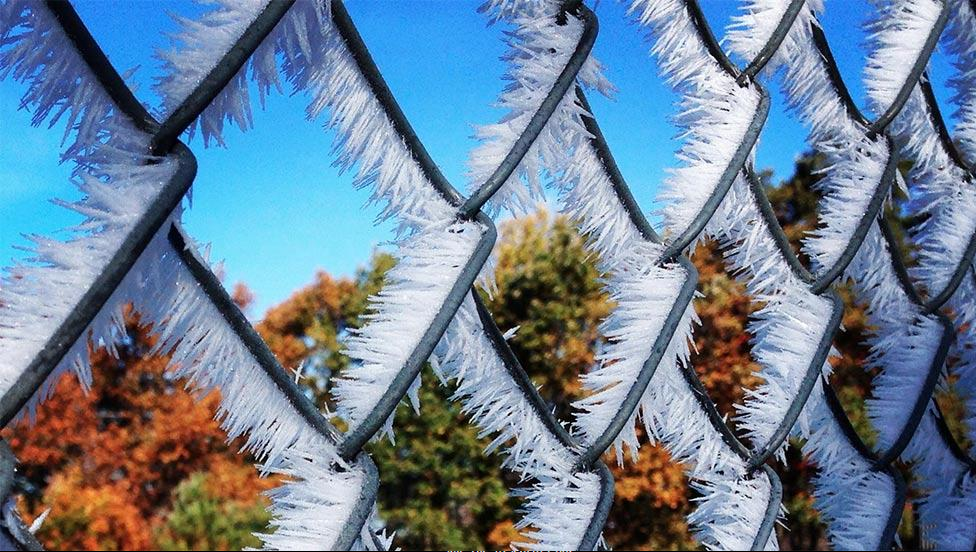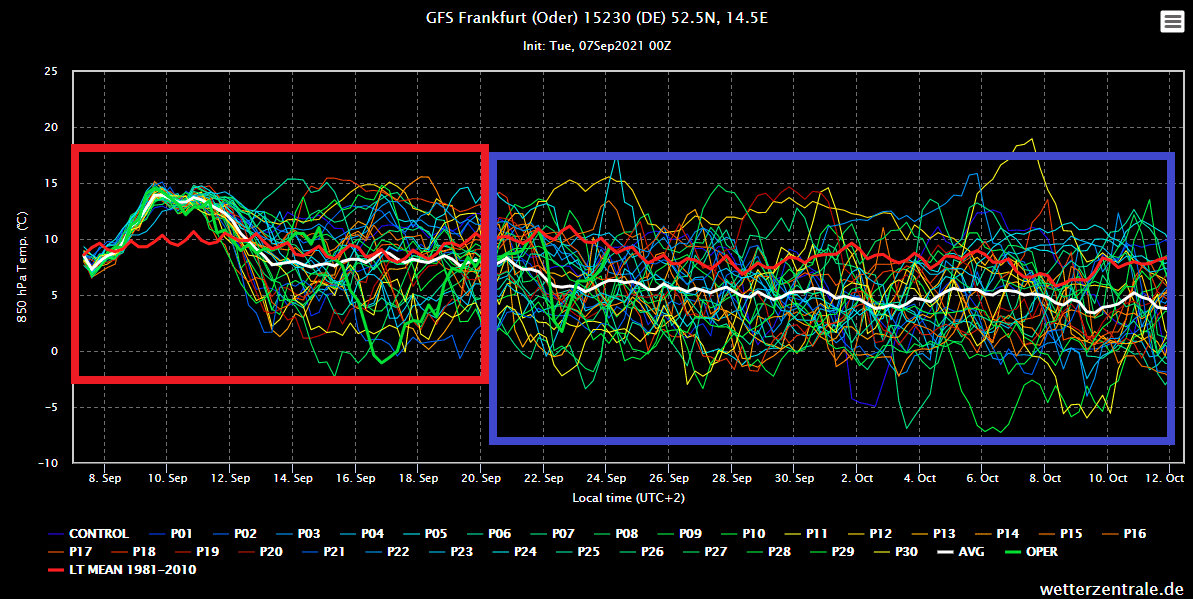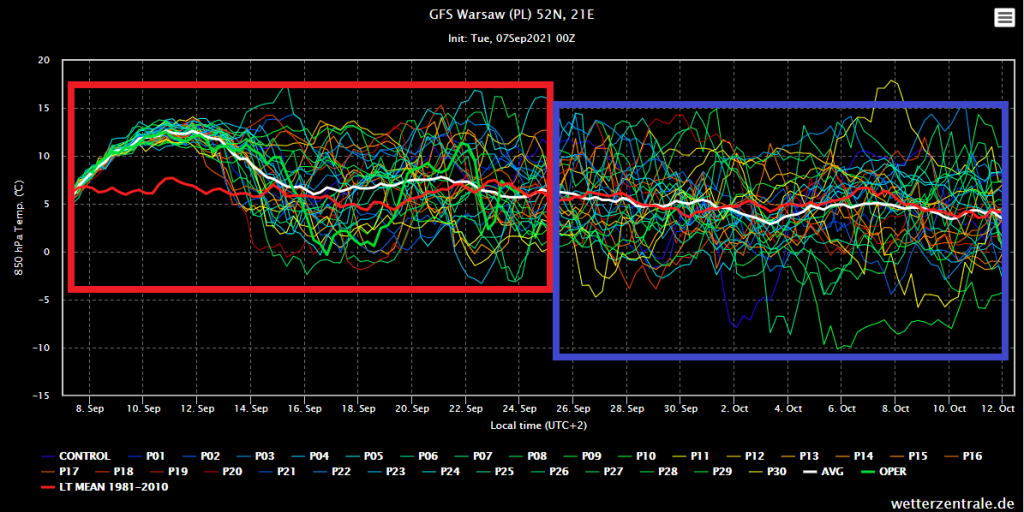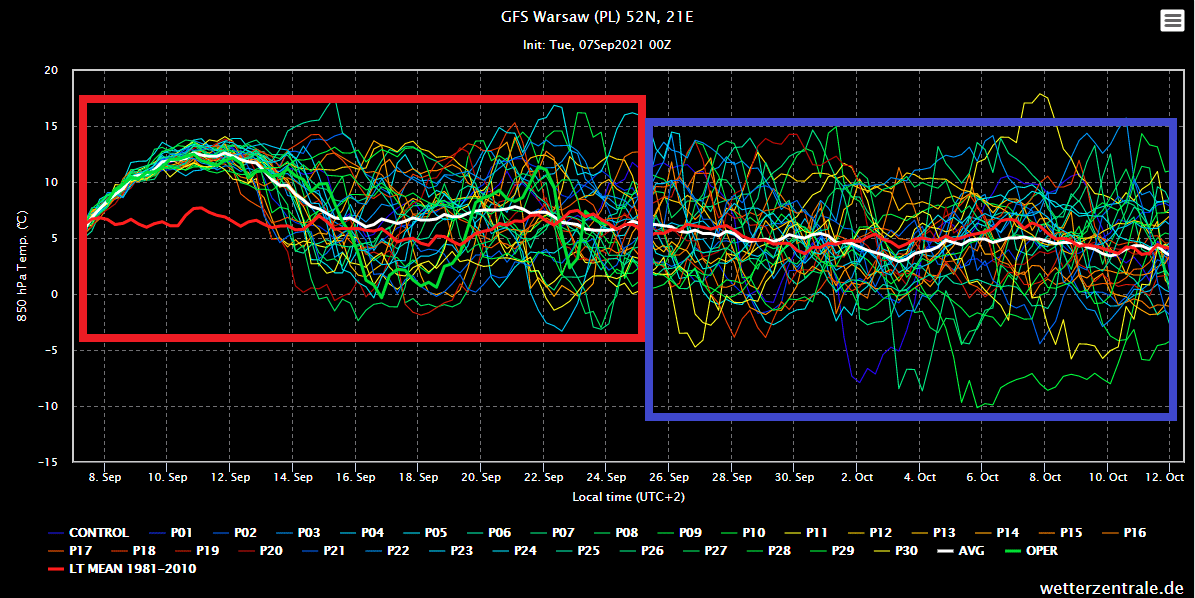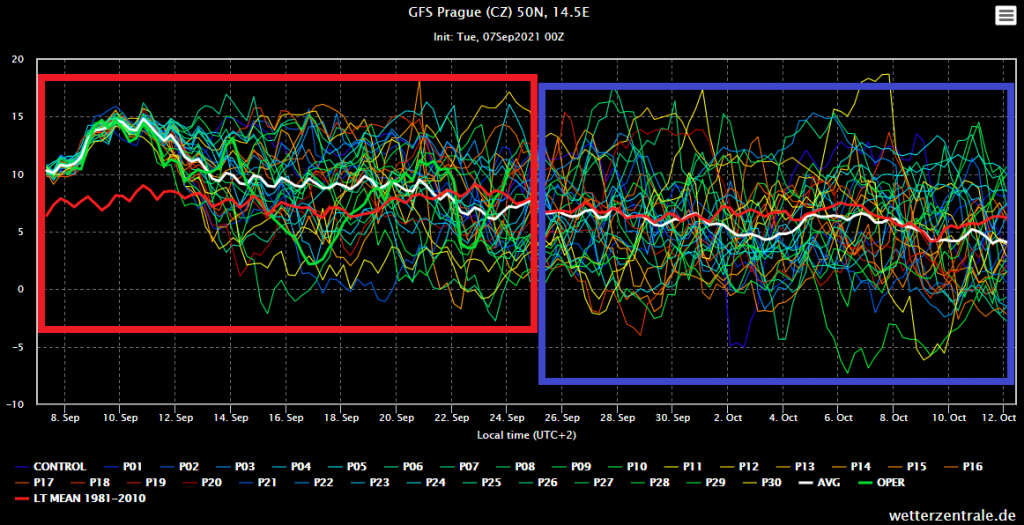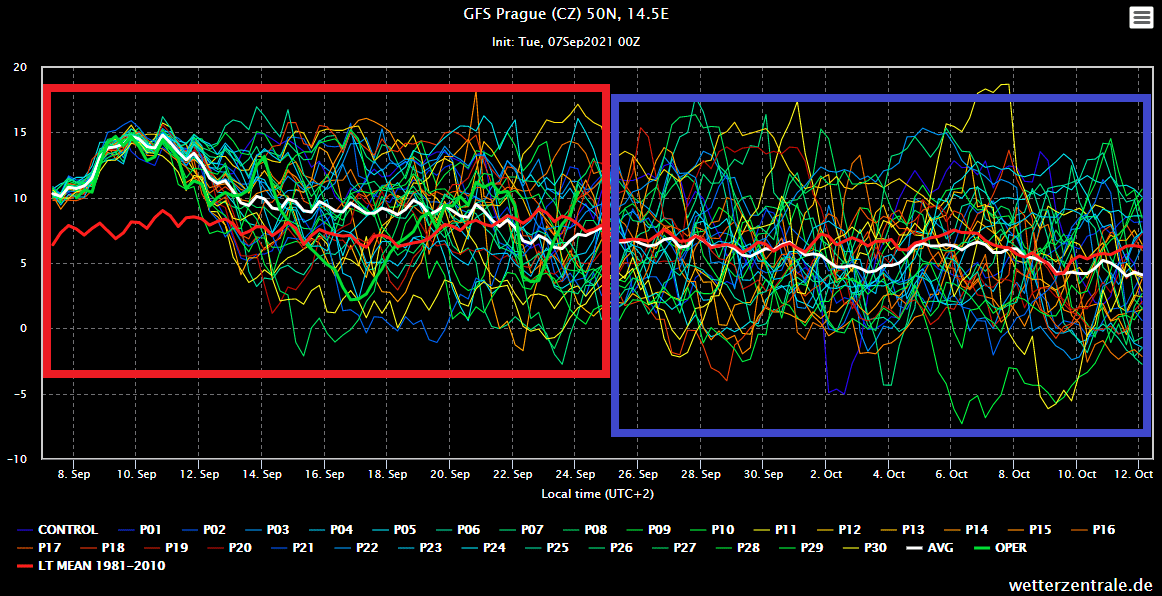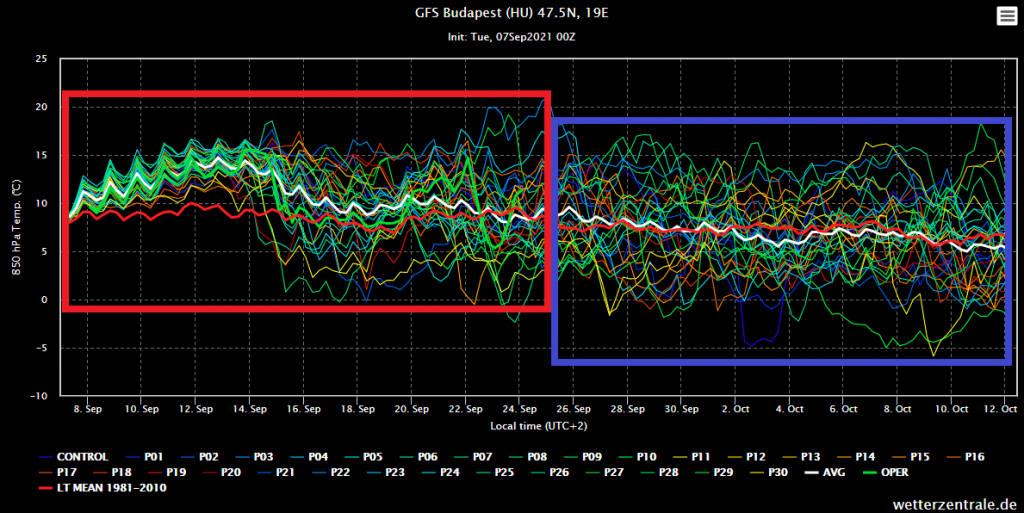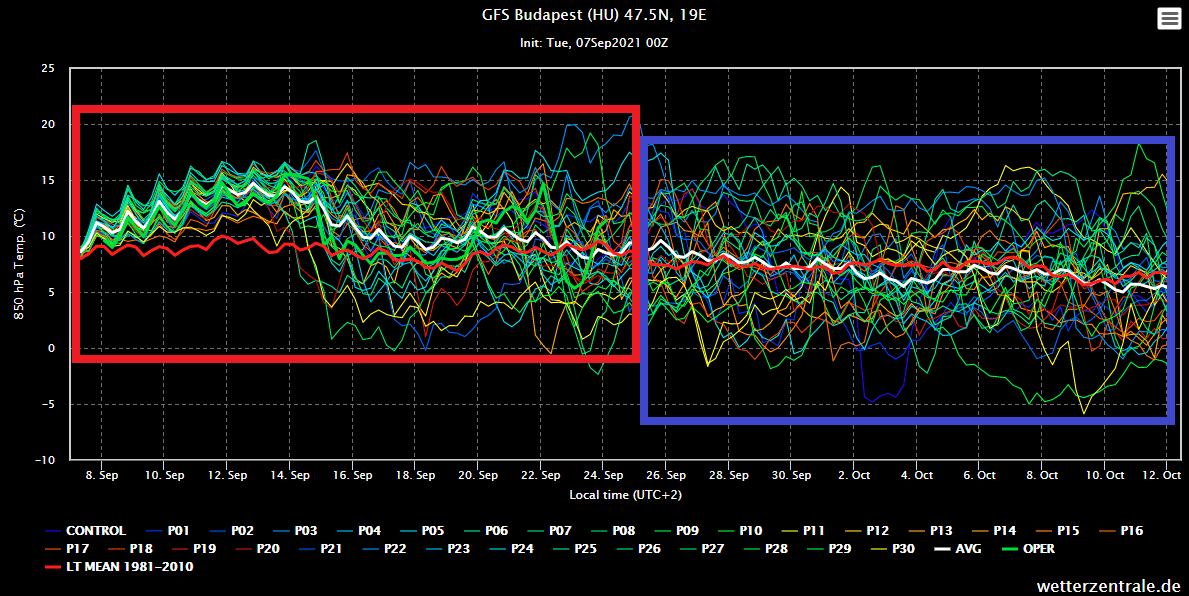 WESTERN EUROPE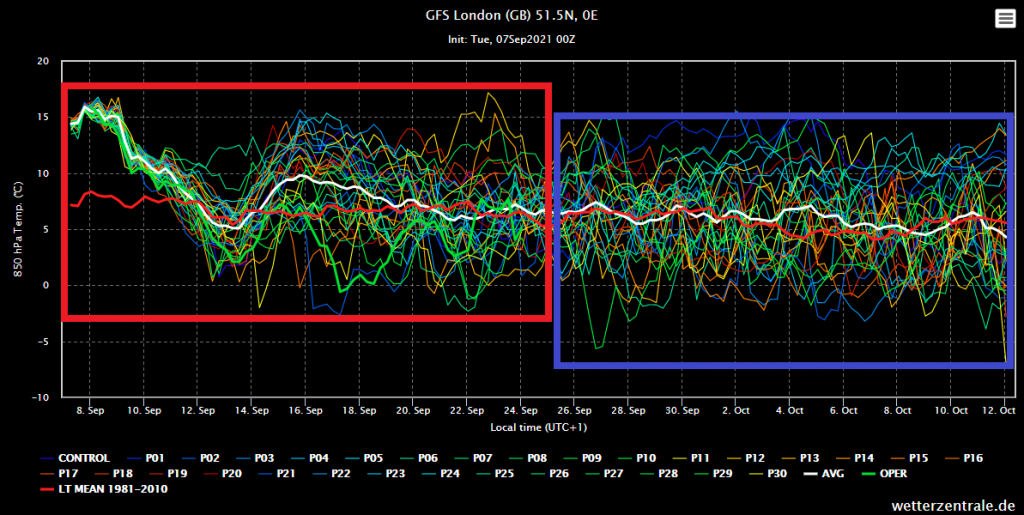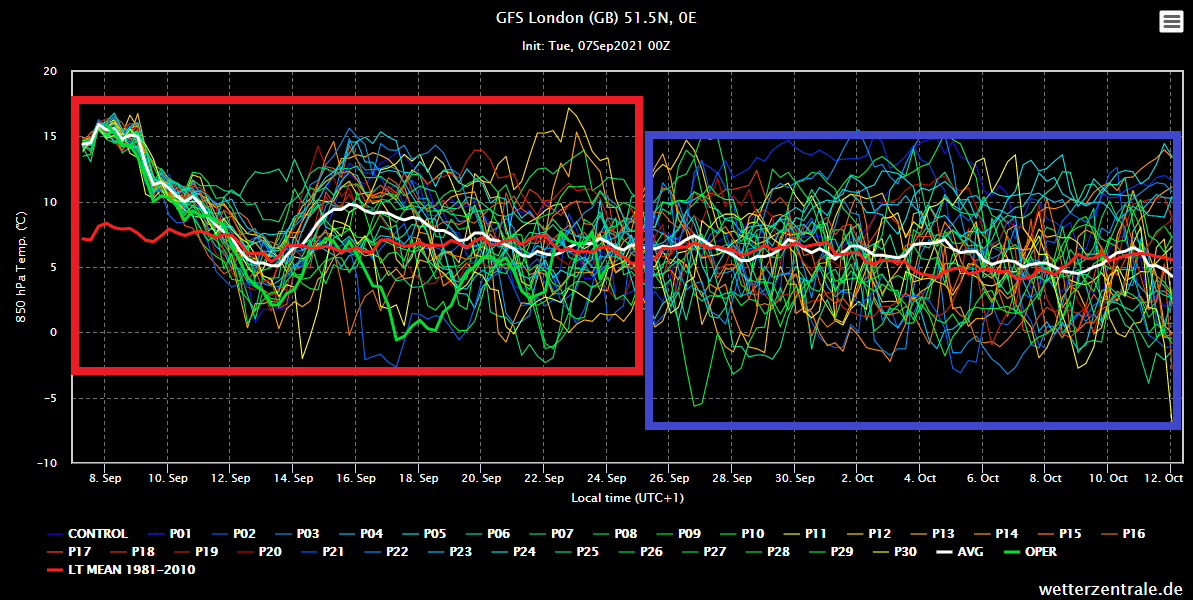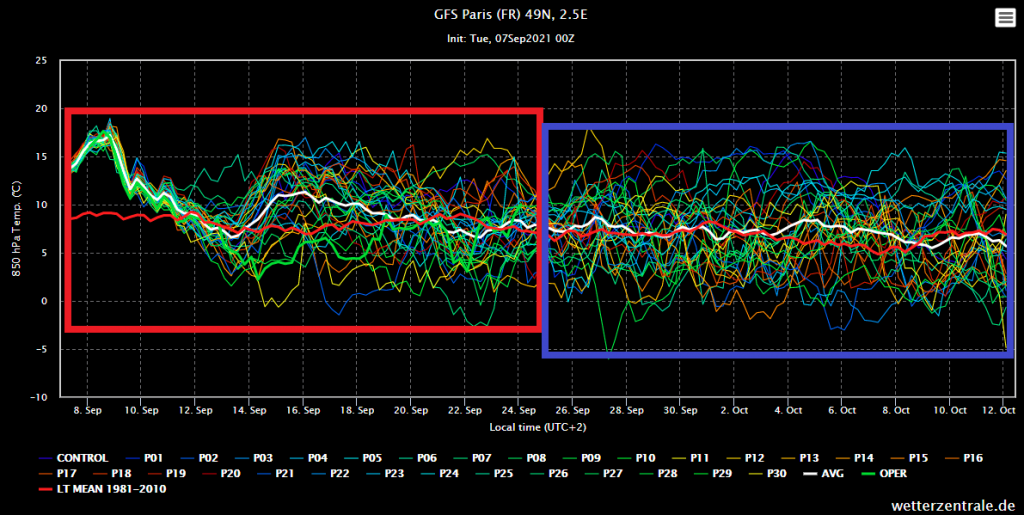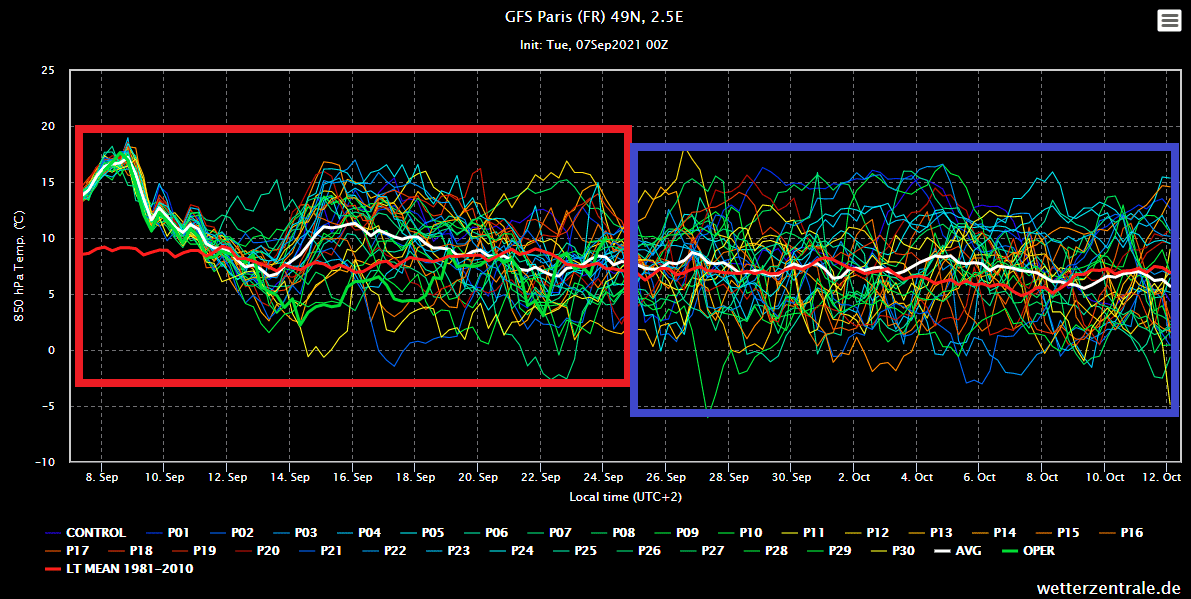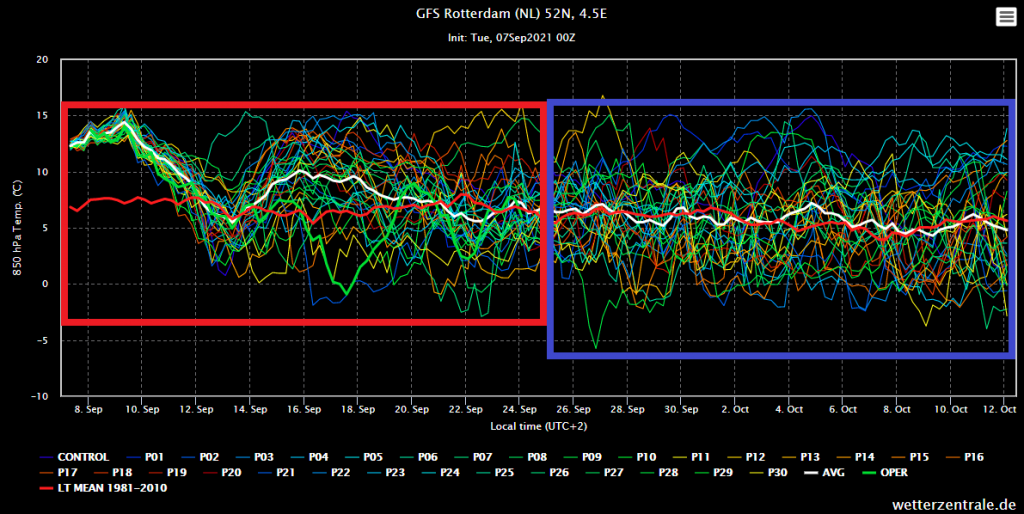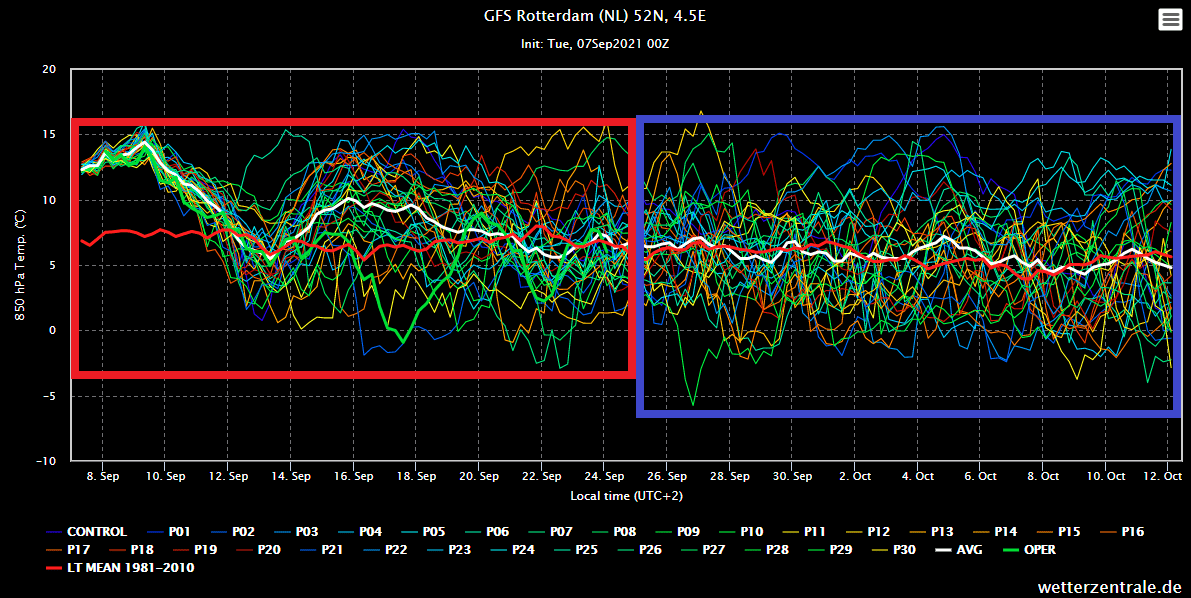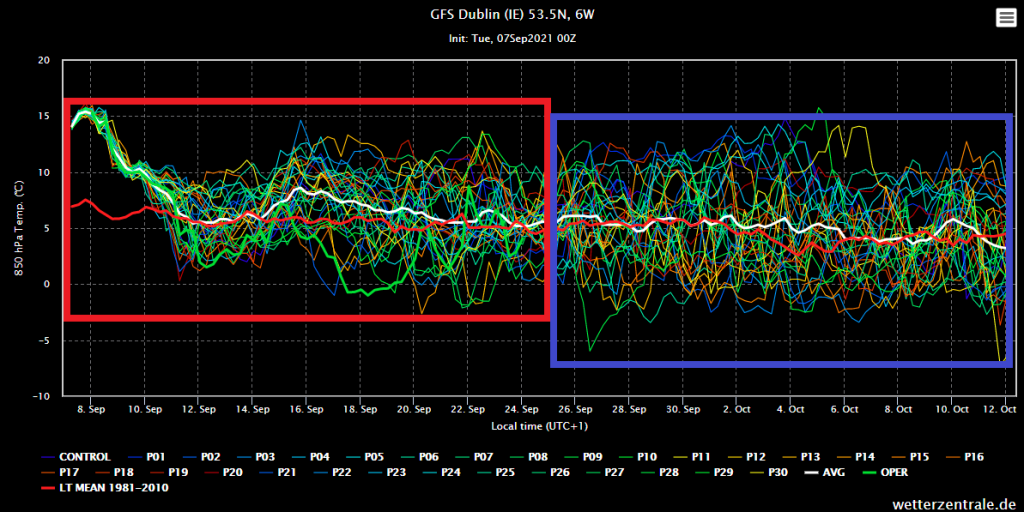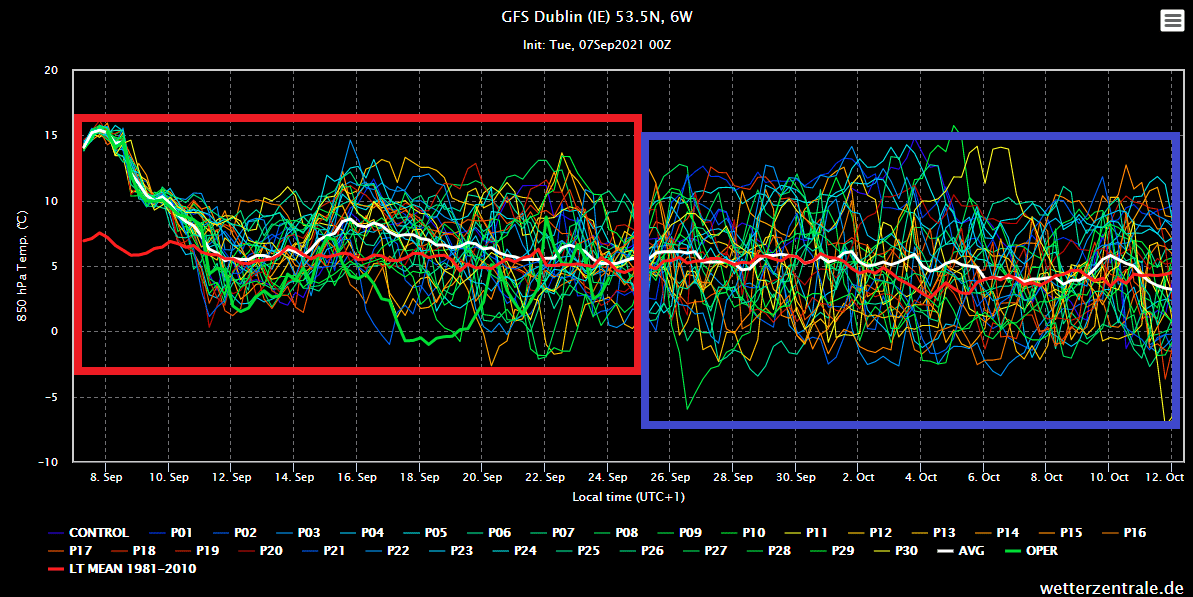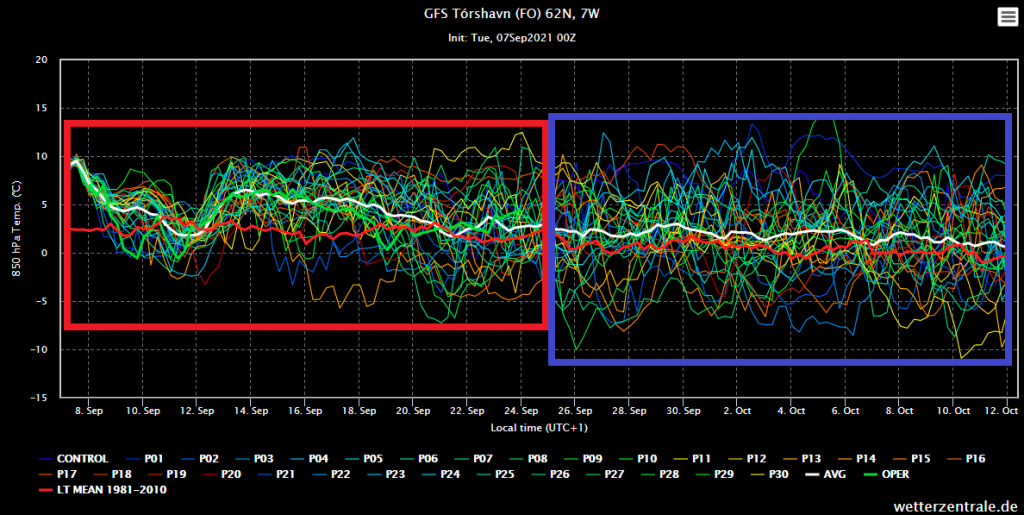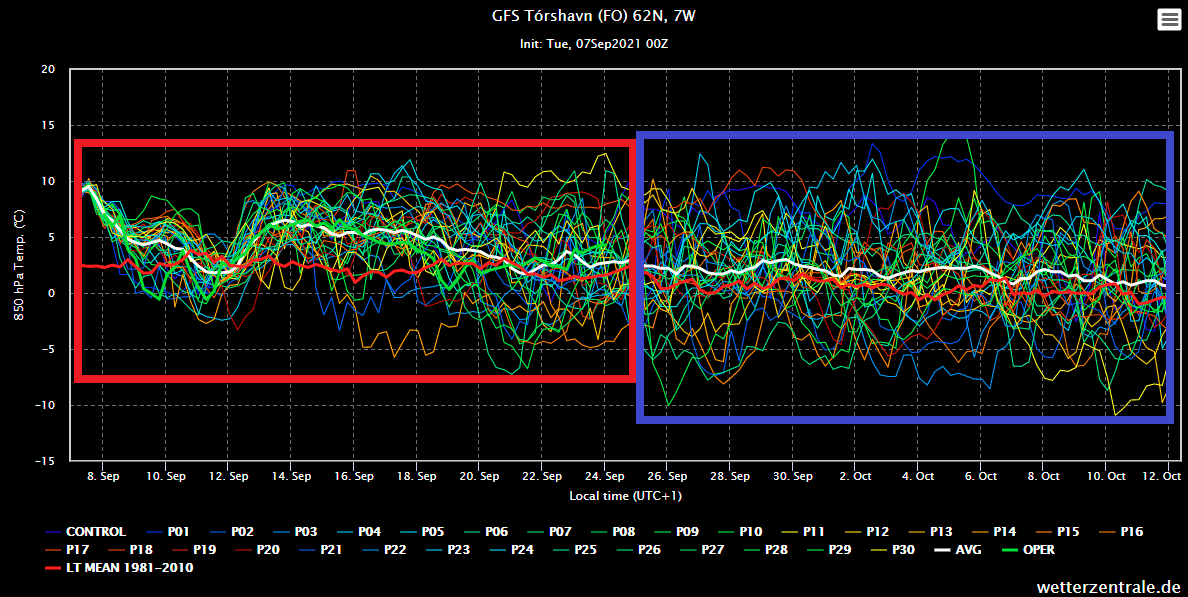 SOUTHWESTERN / SOUTHERN EUROPE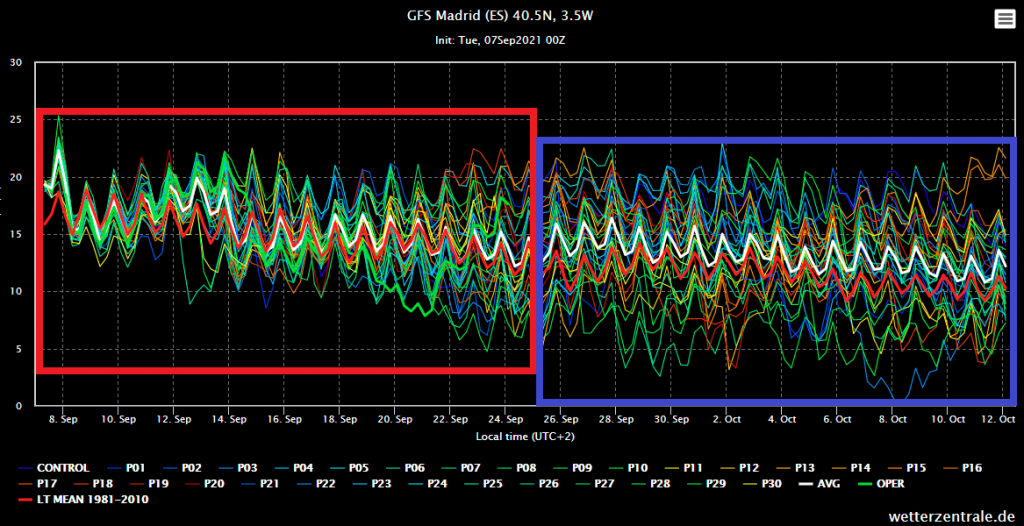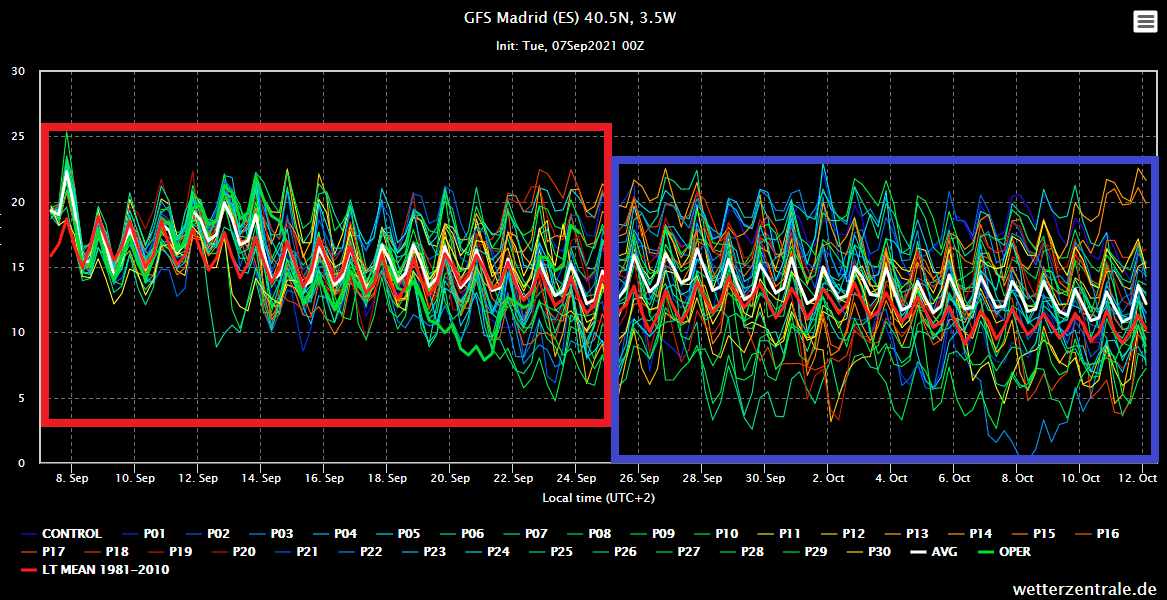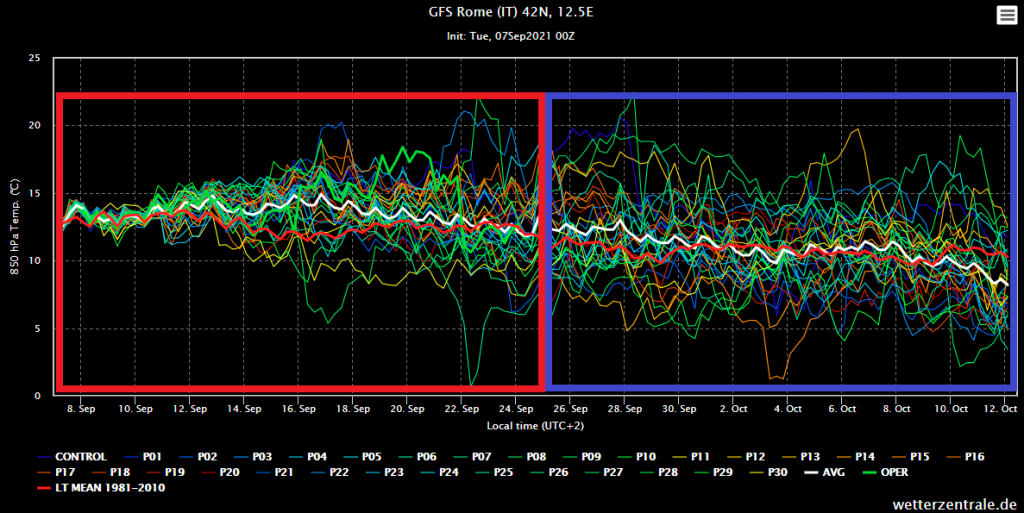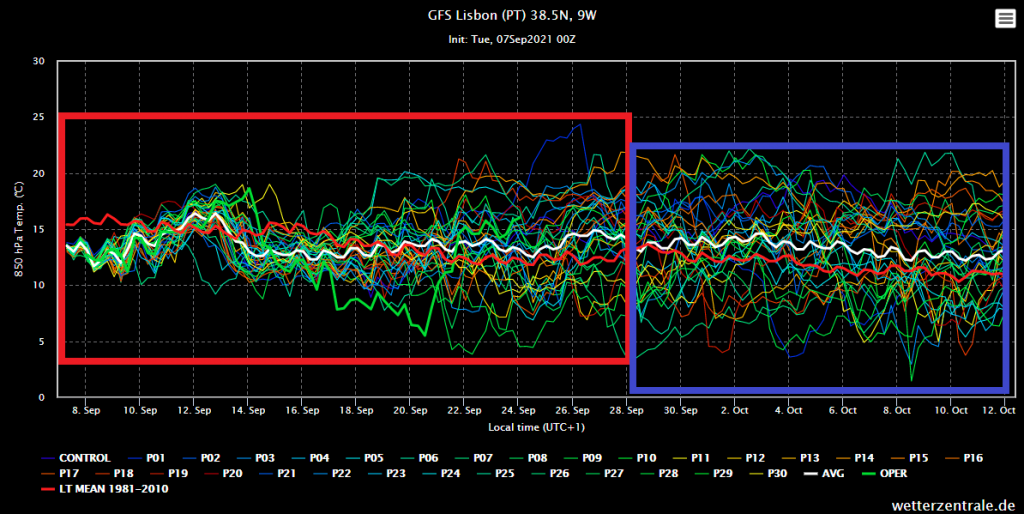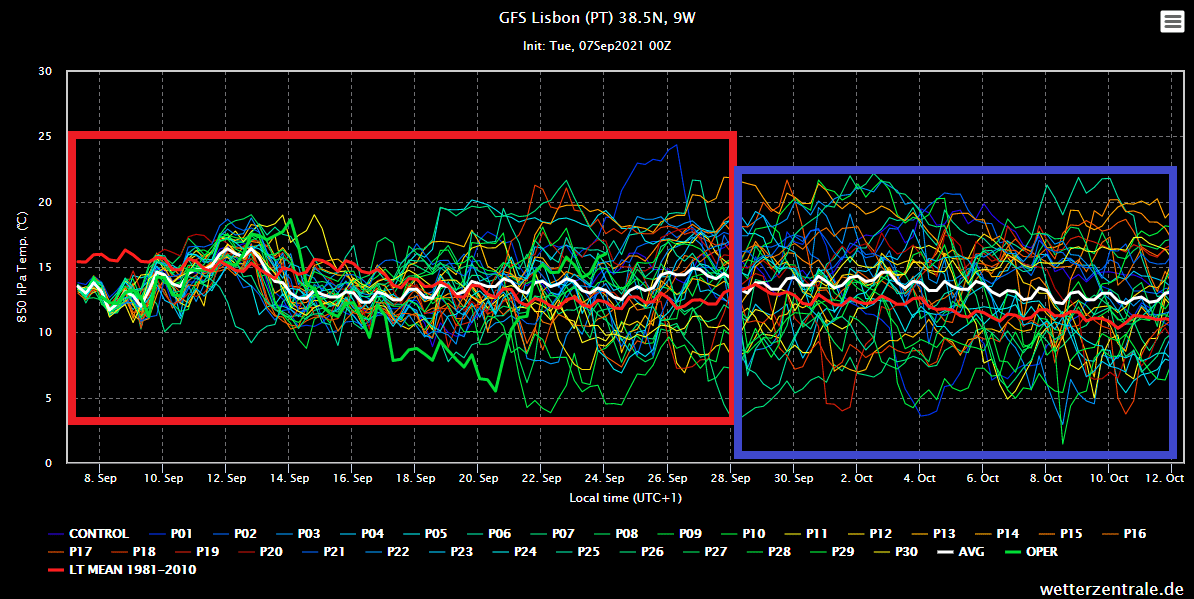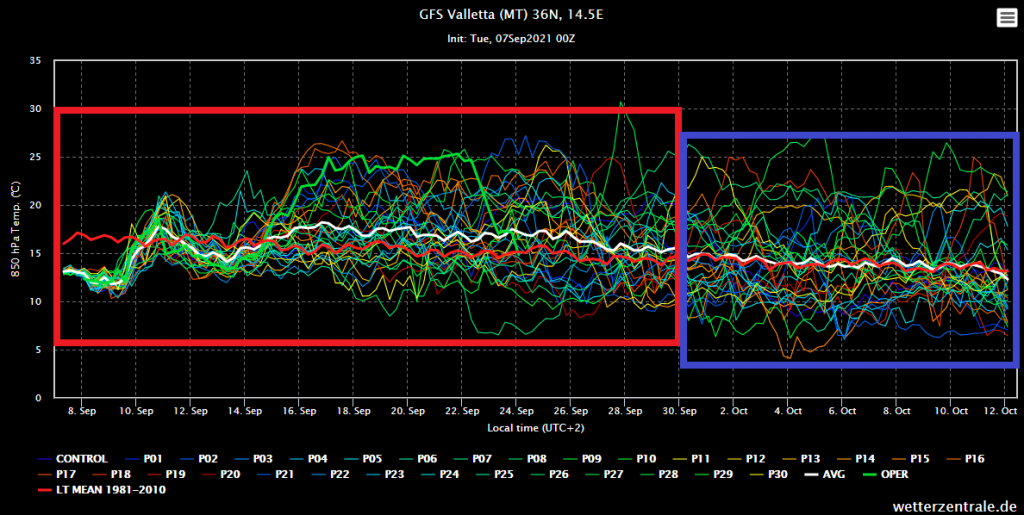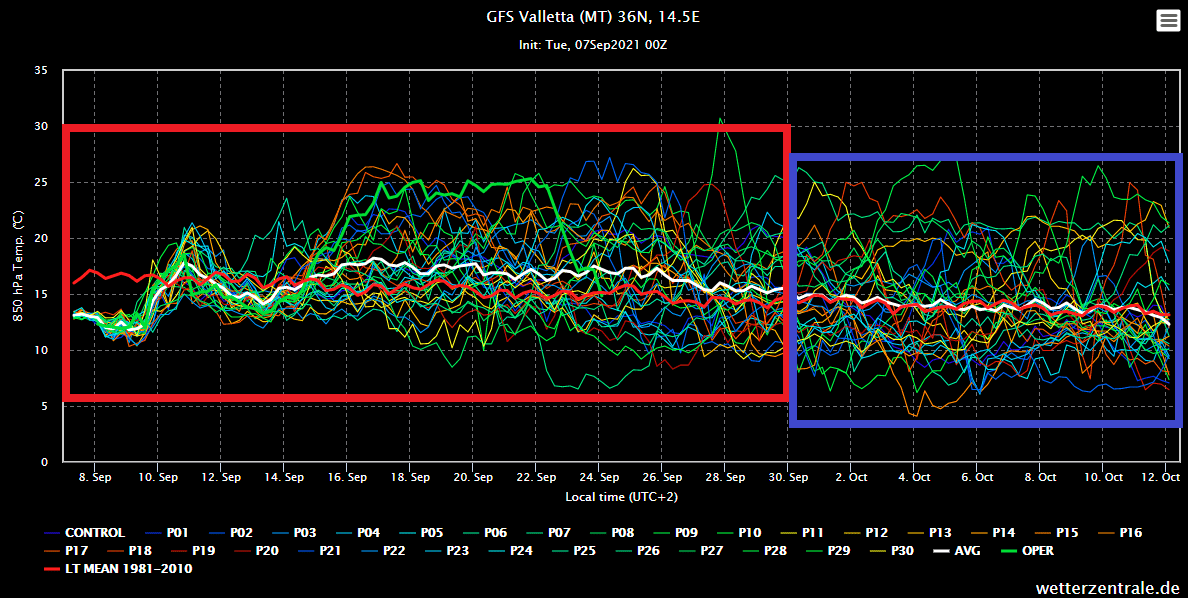 NORTHERN EUROPE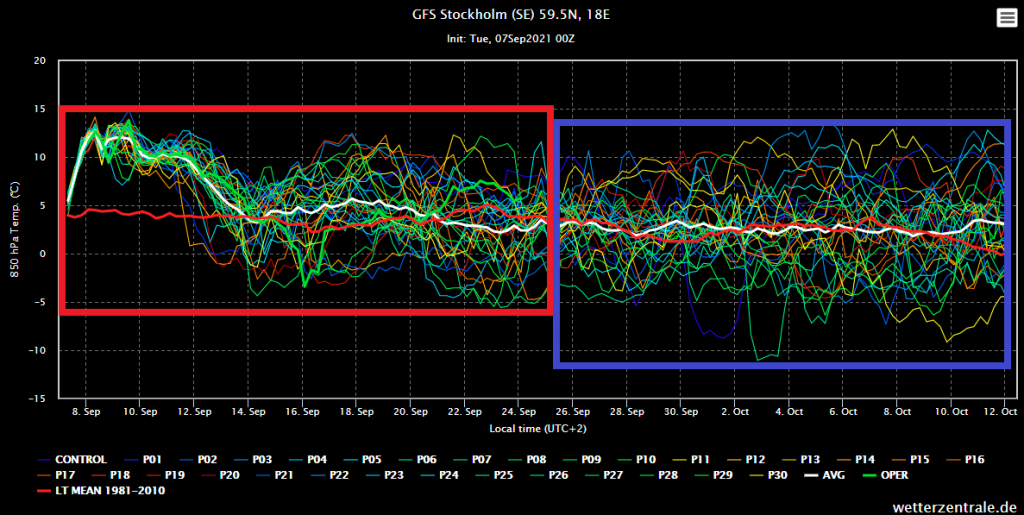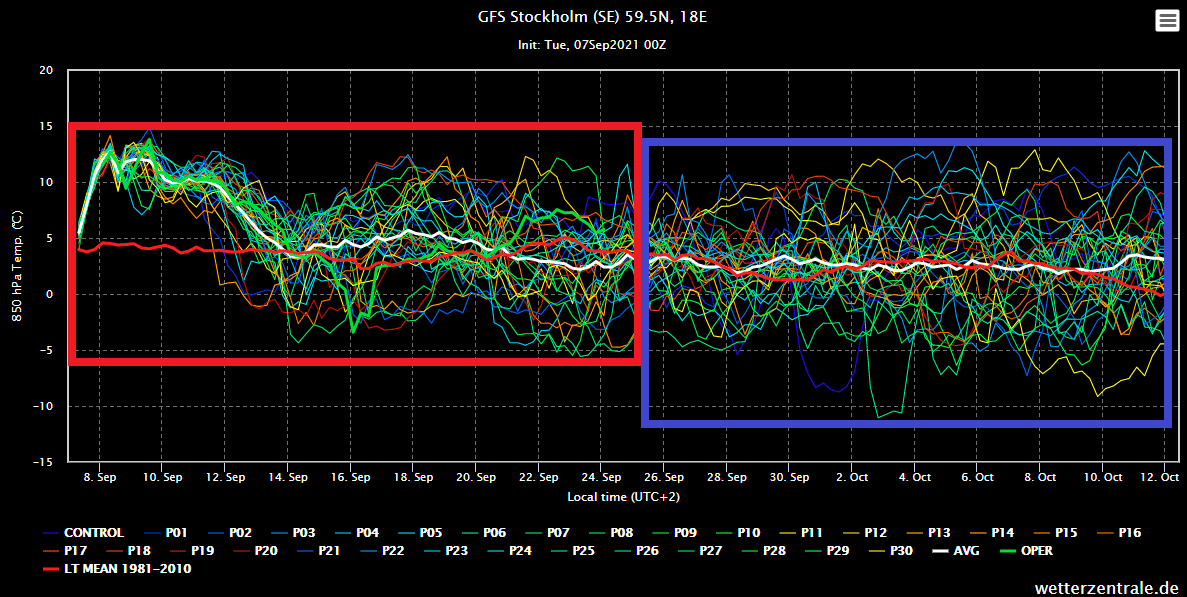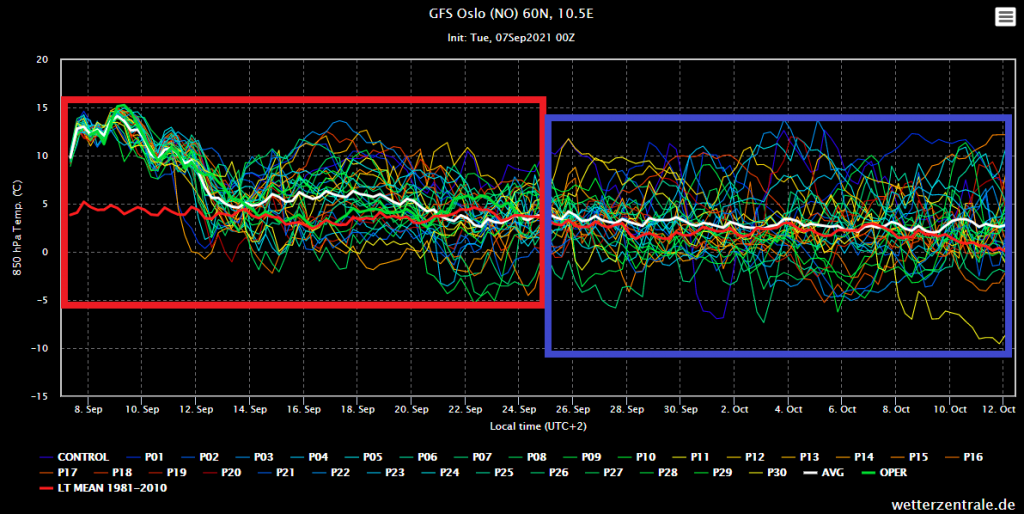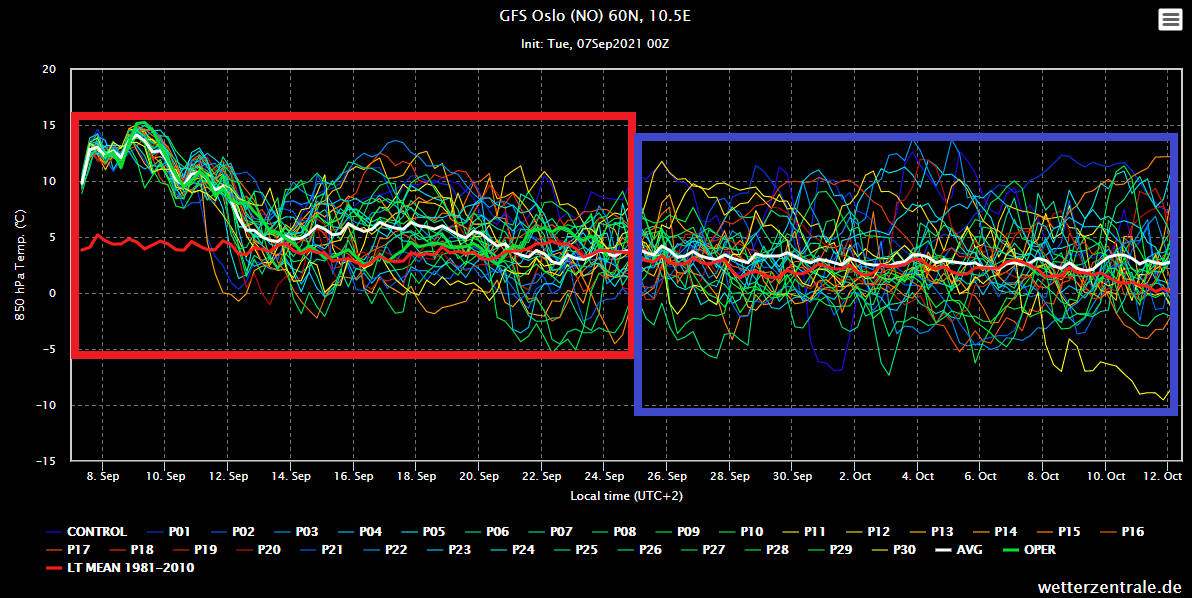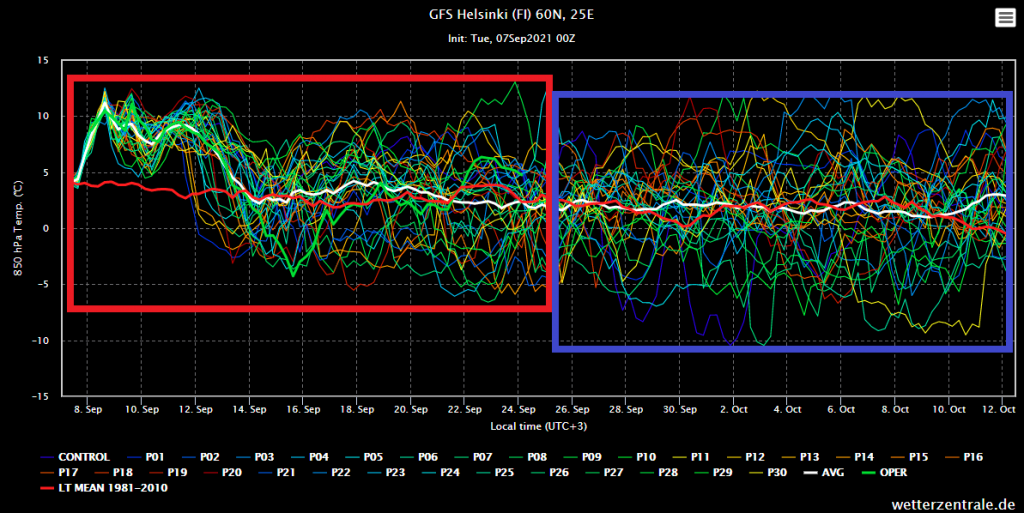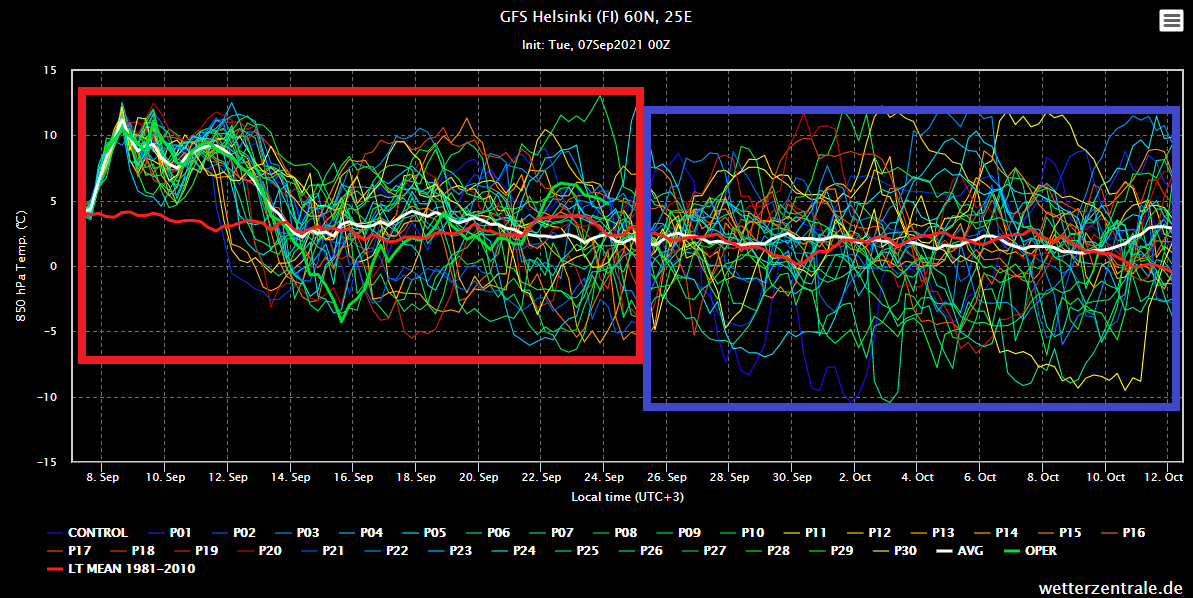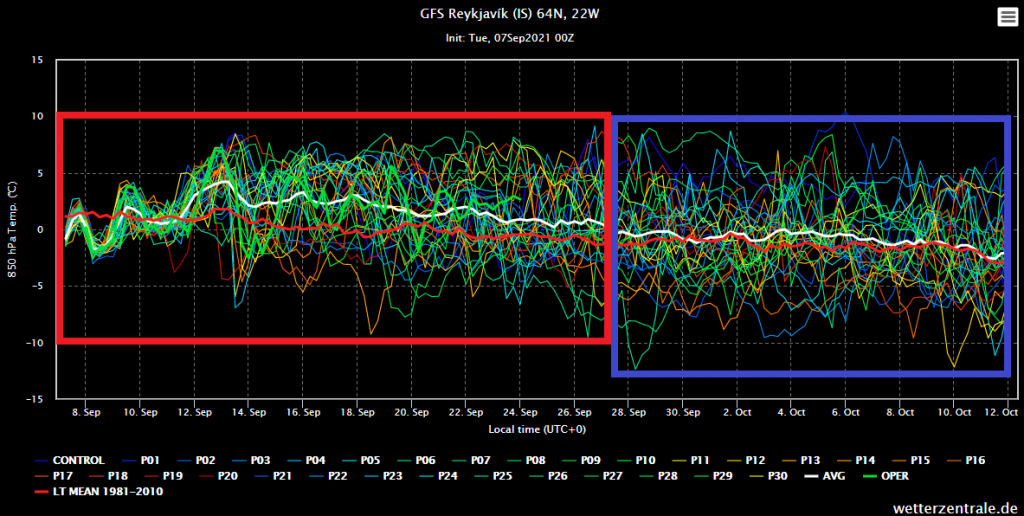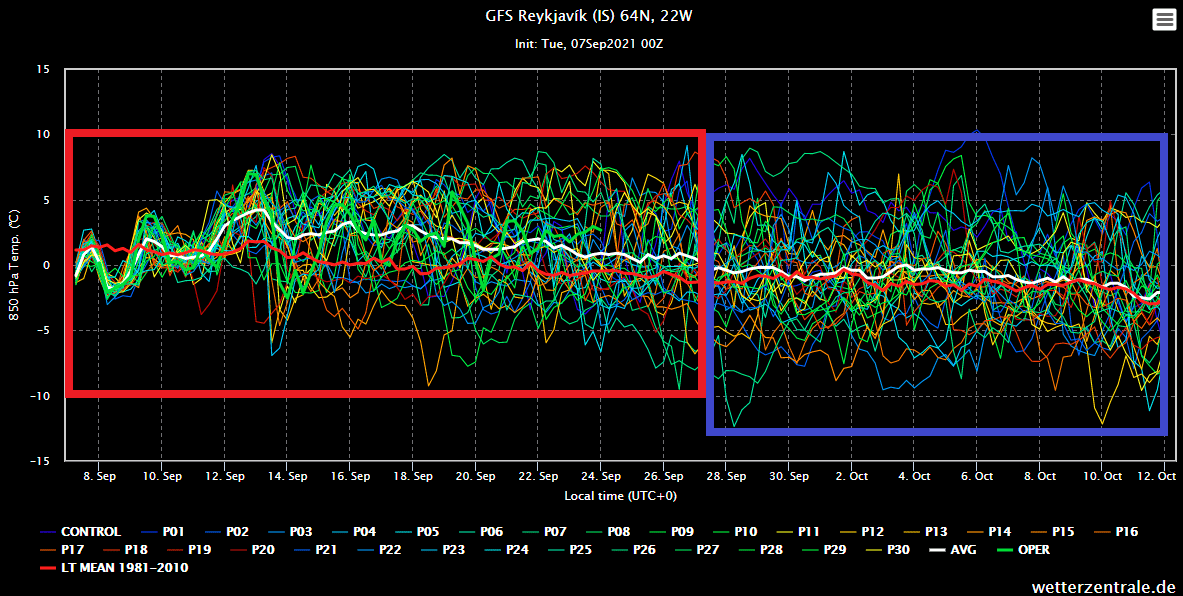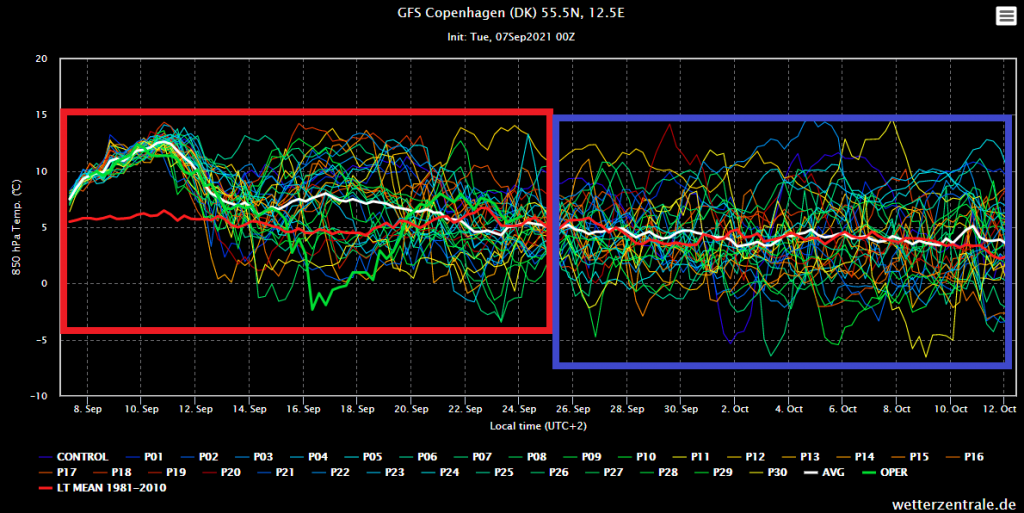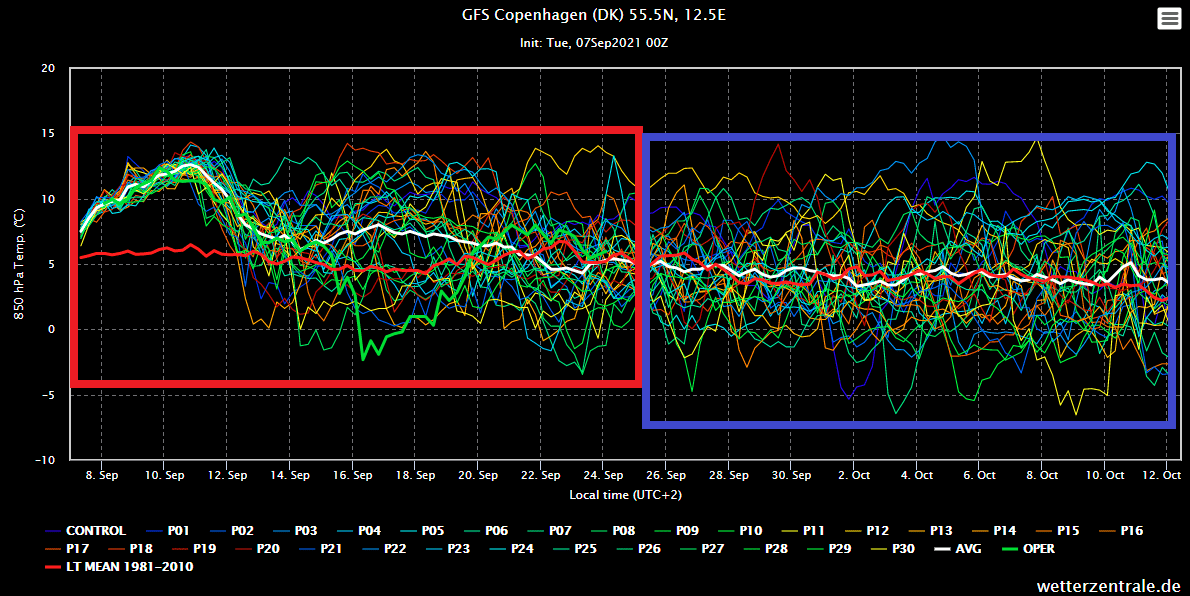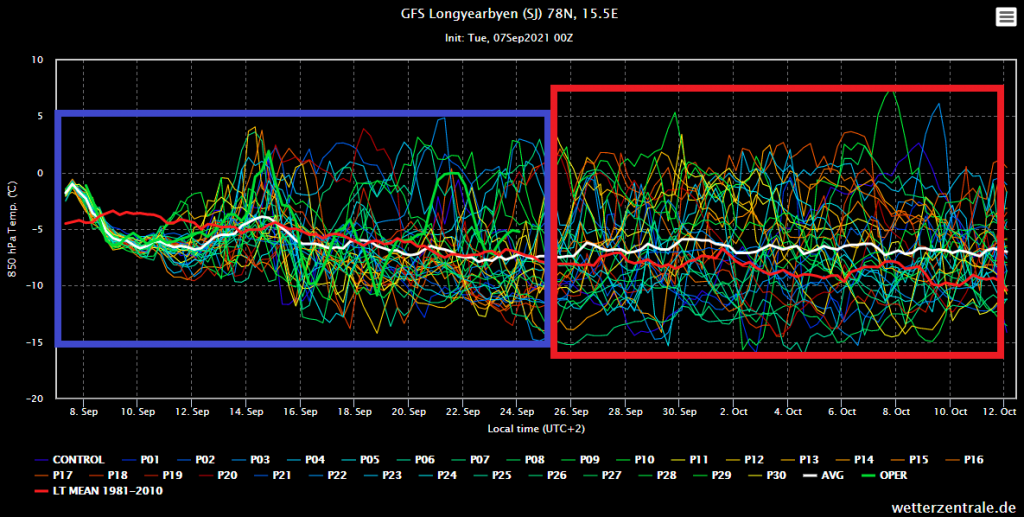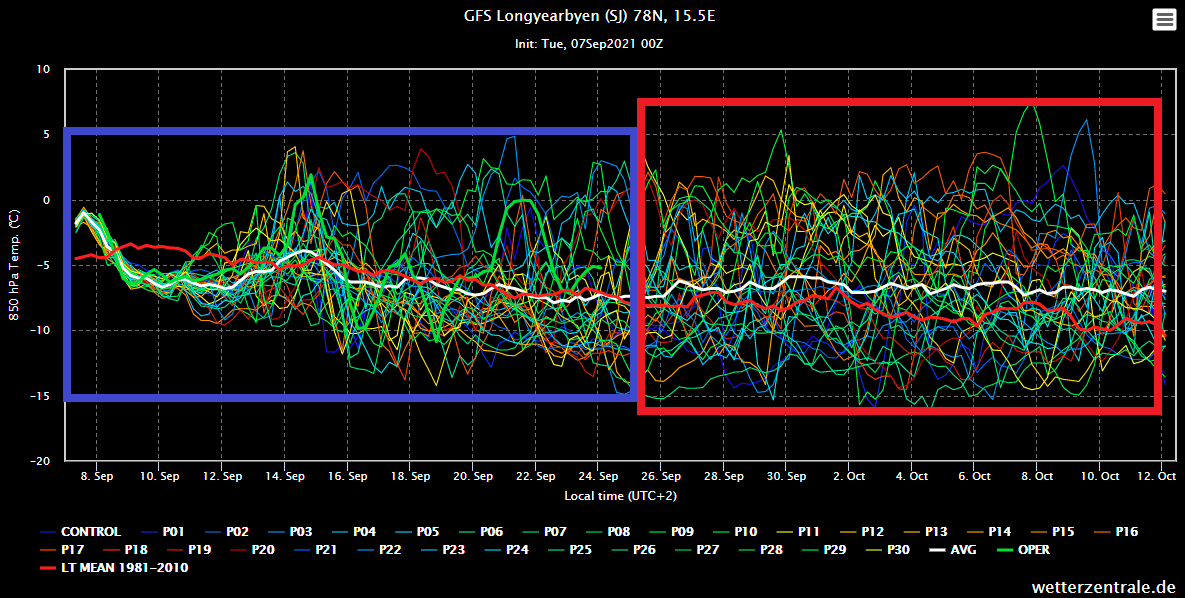 SOUTHEASTERN EUROPE / TURKEY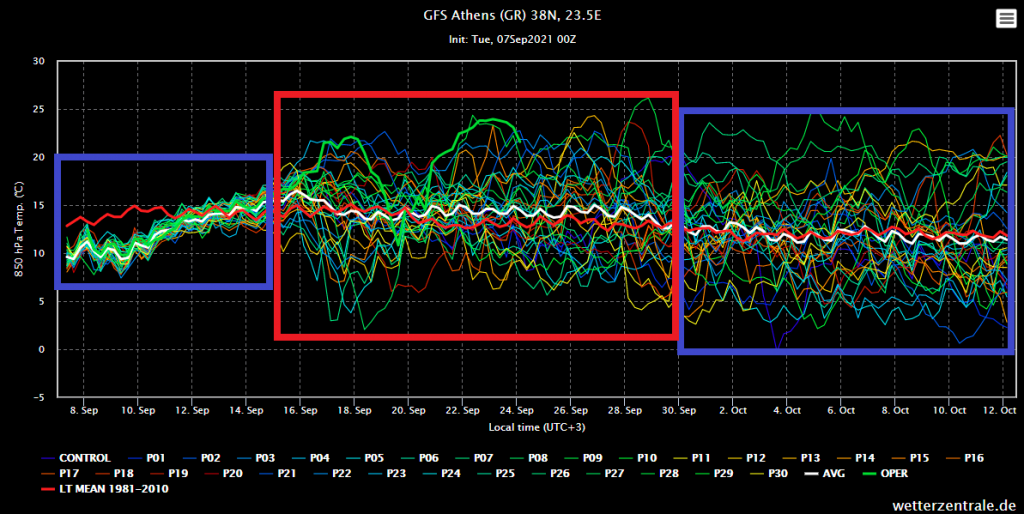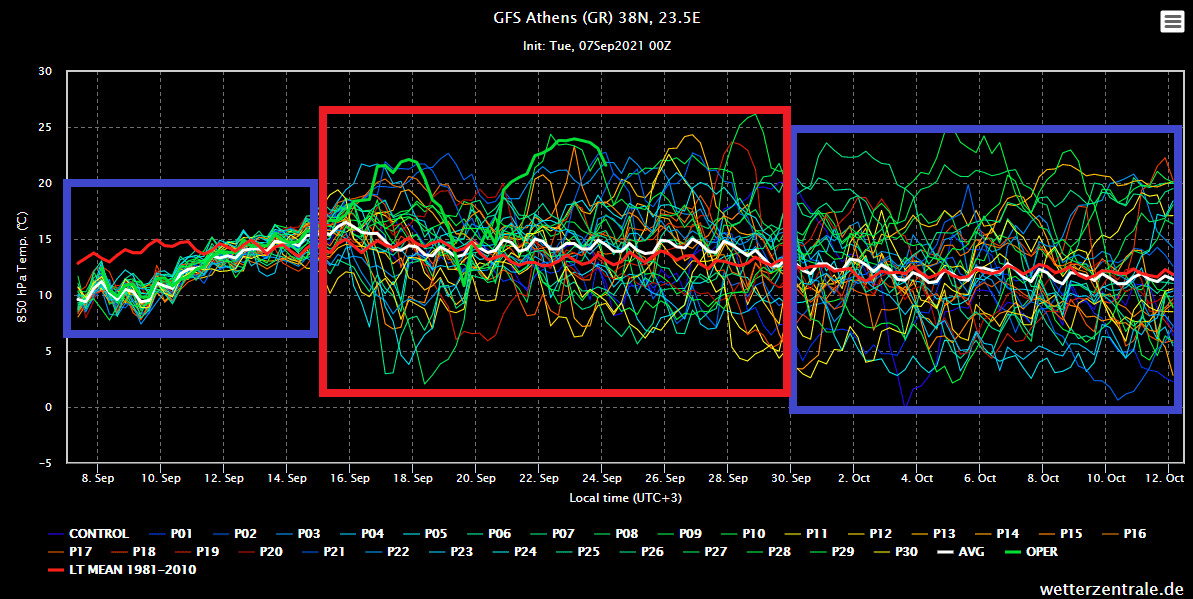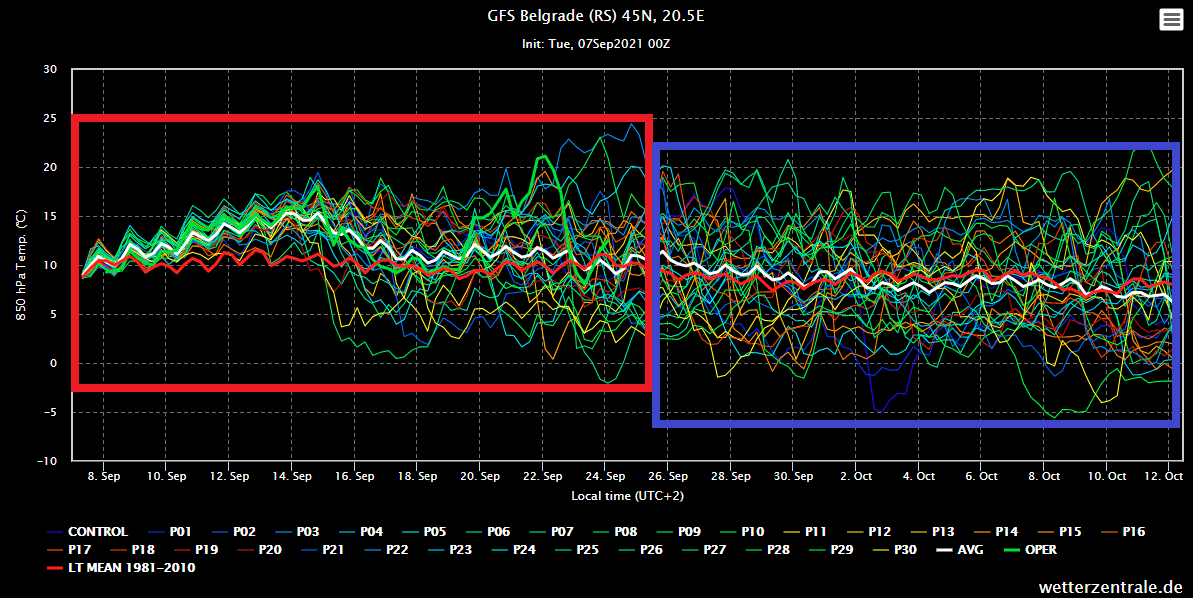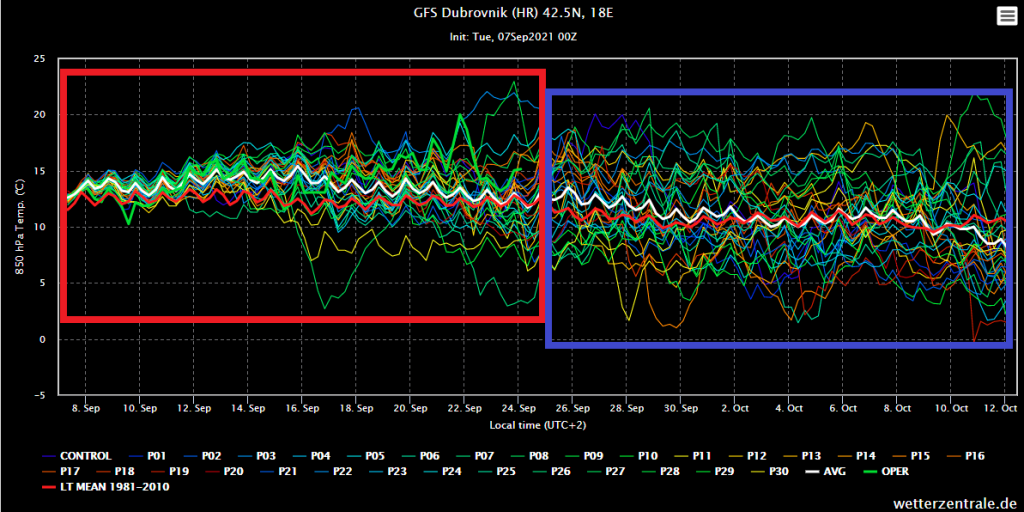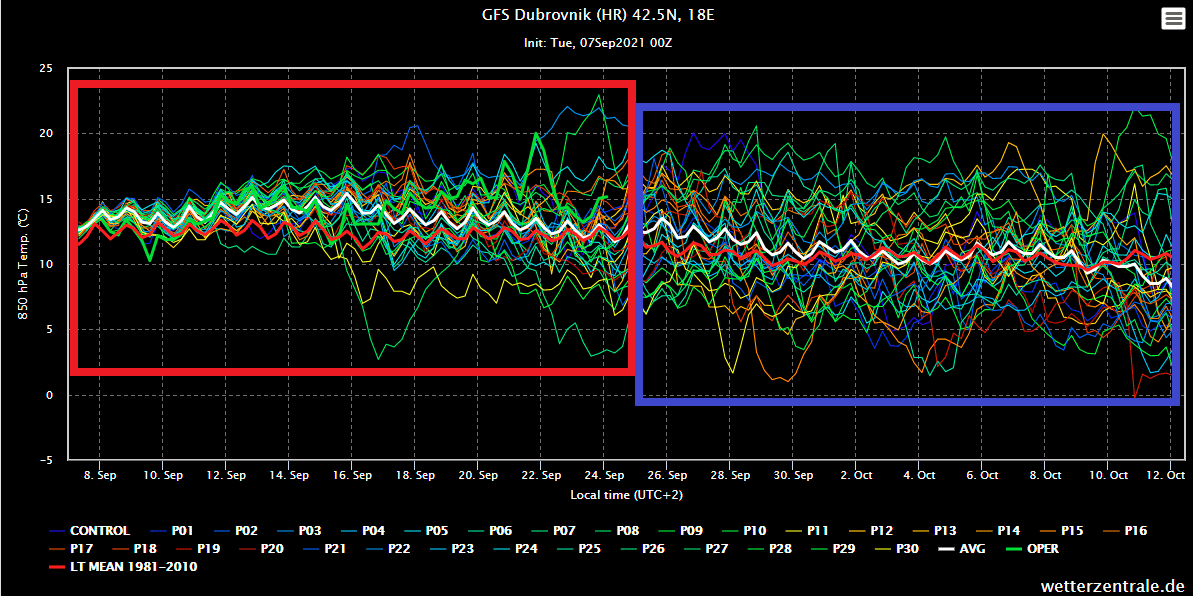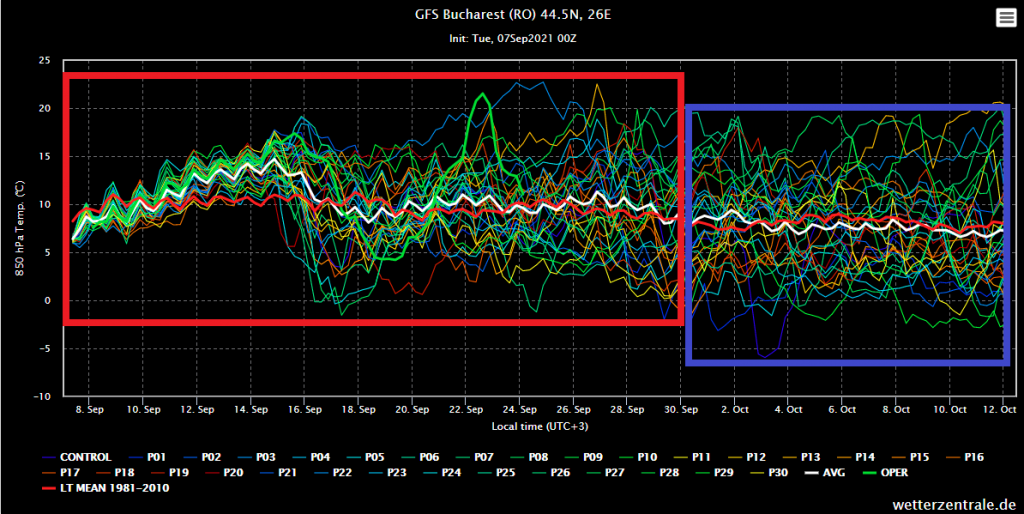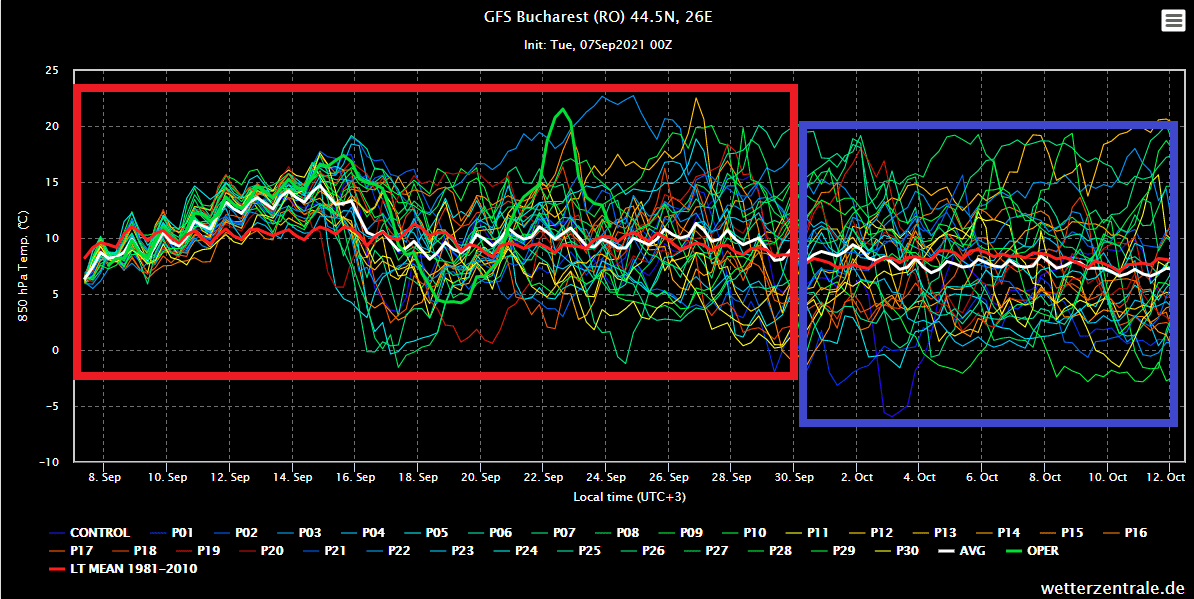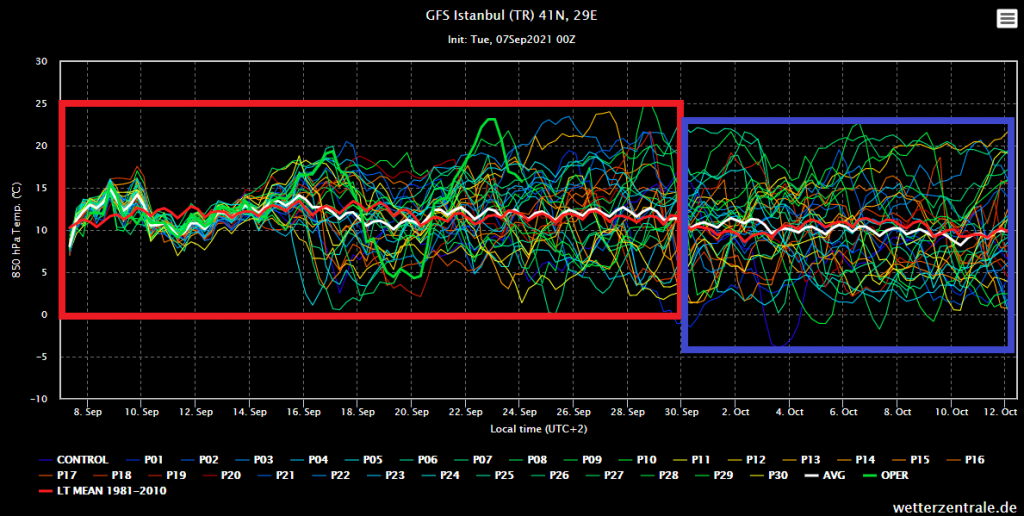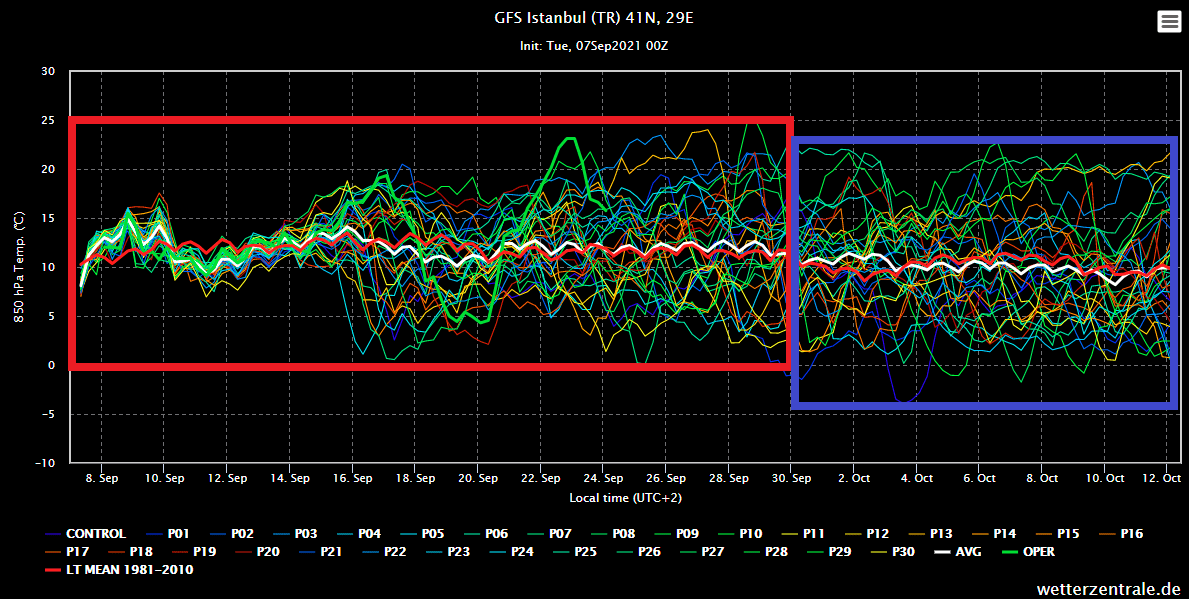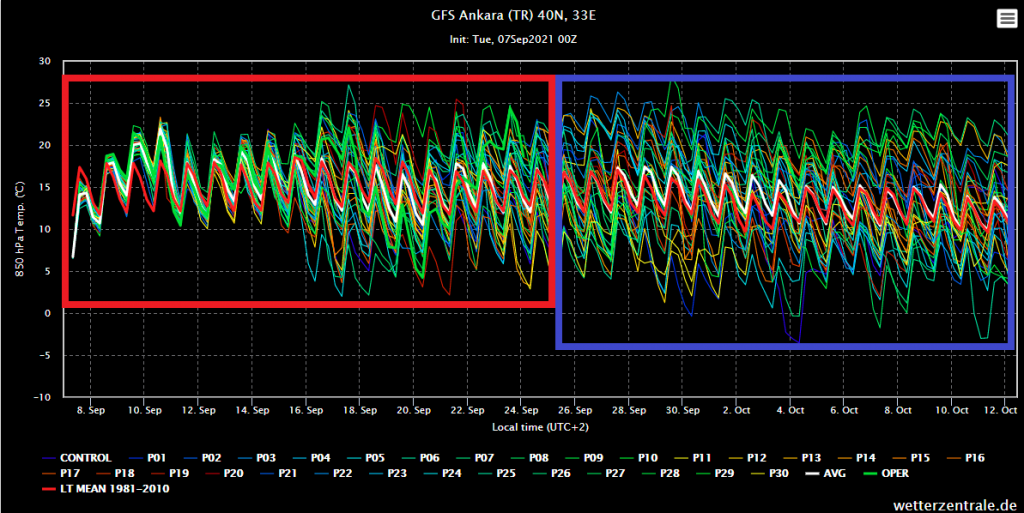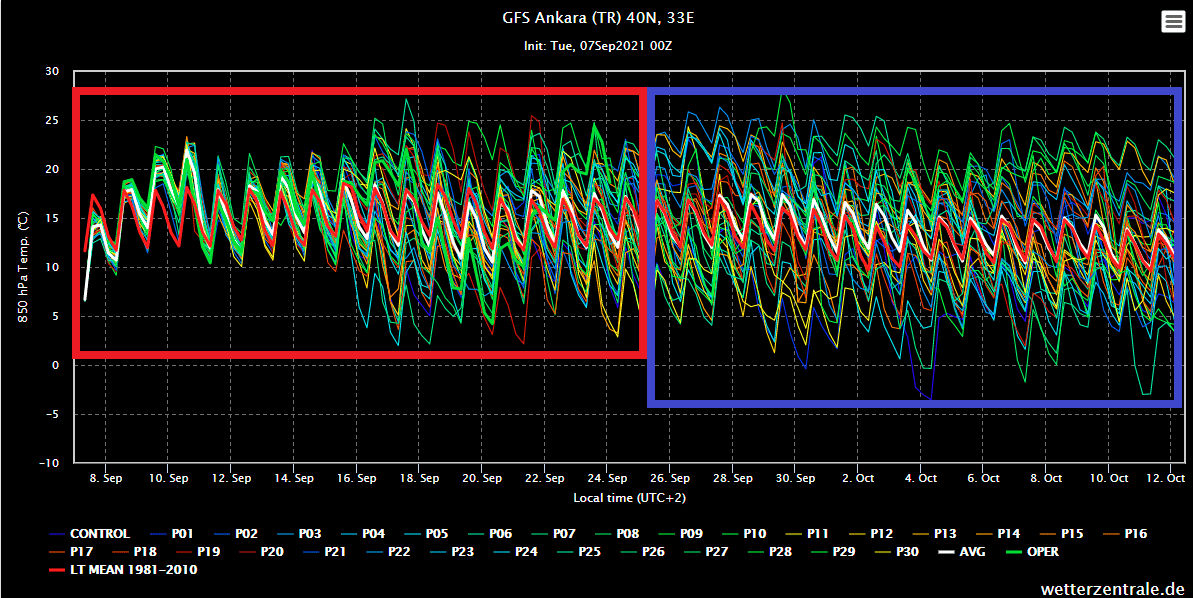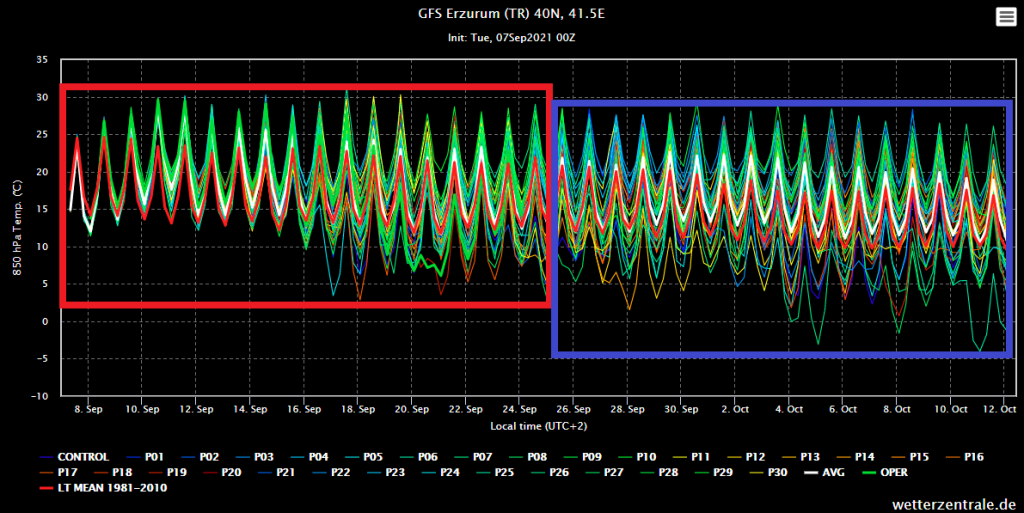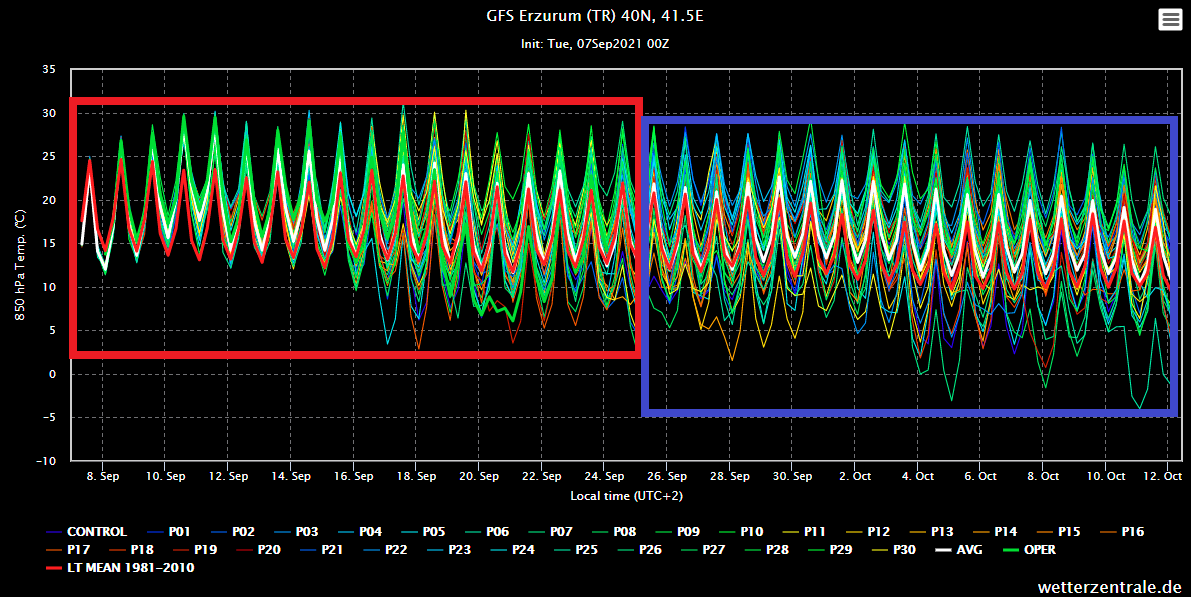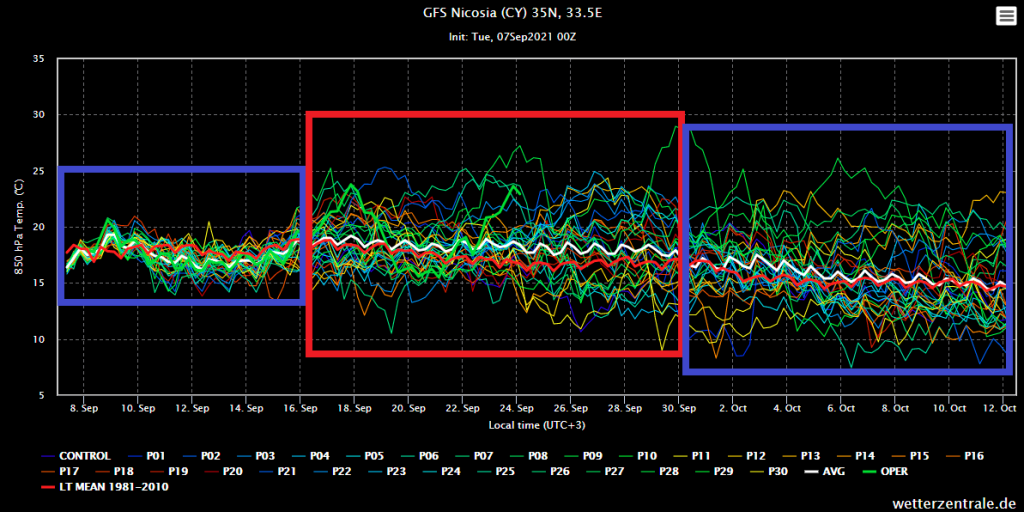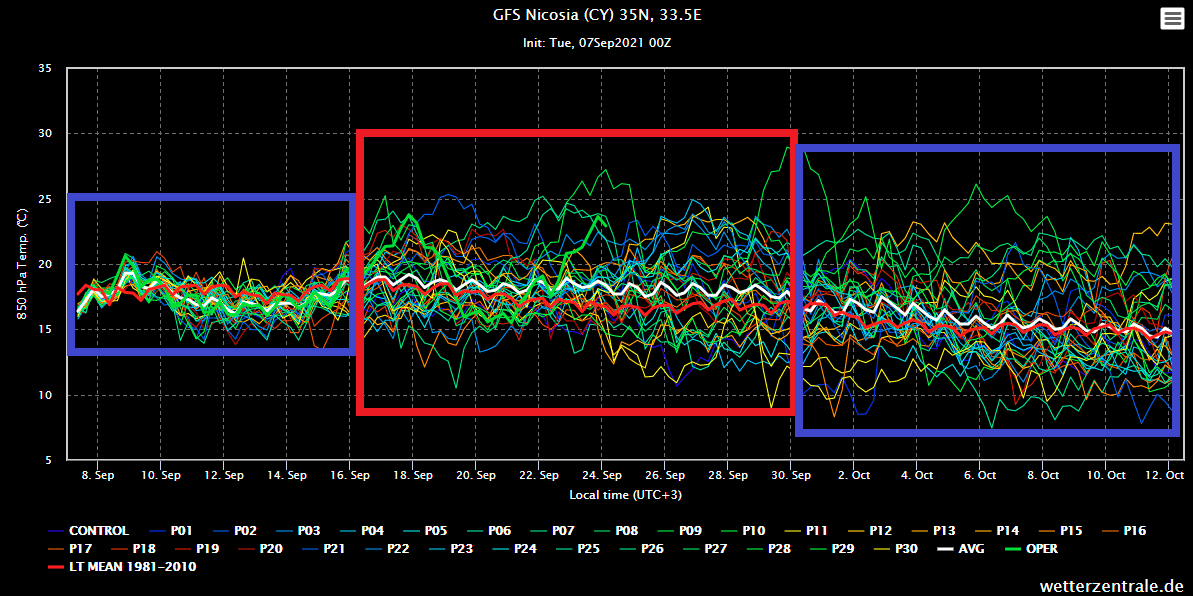 EASTERN EUROPE / BALTIC STATES / CAUCASIAN REGION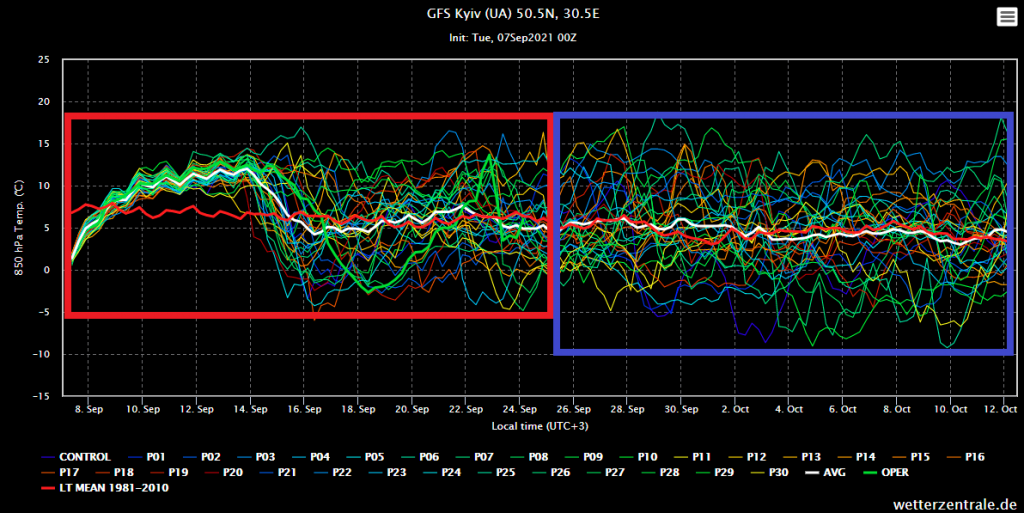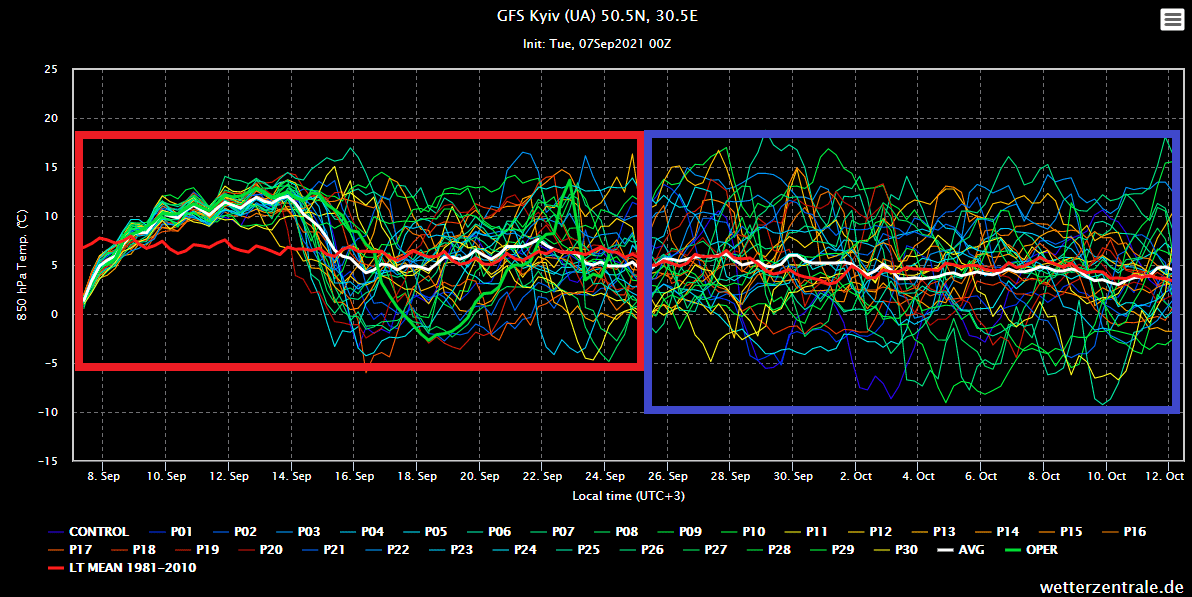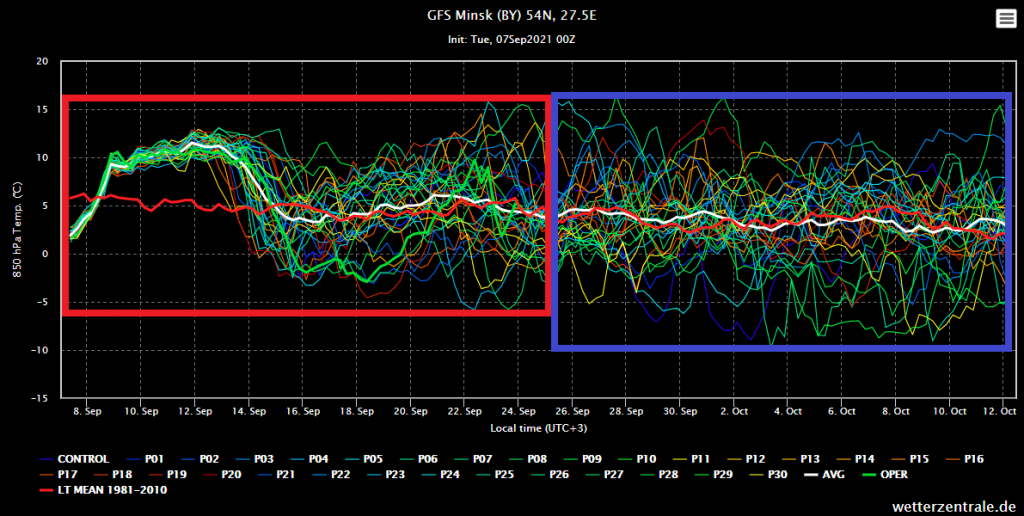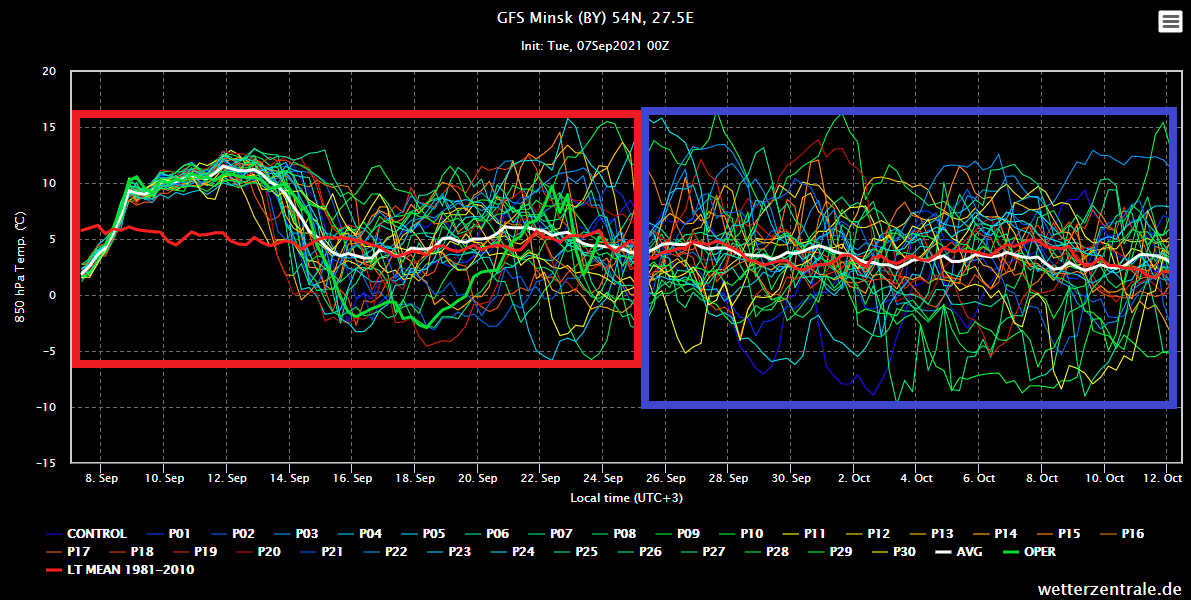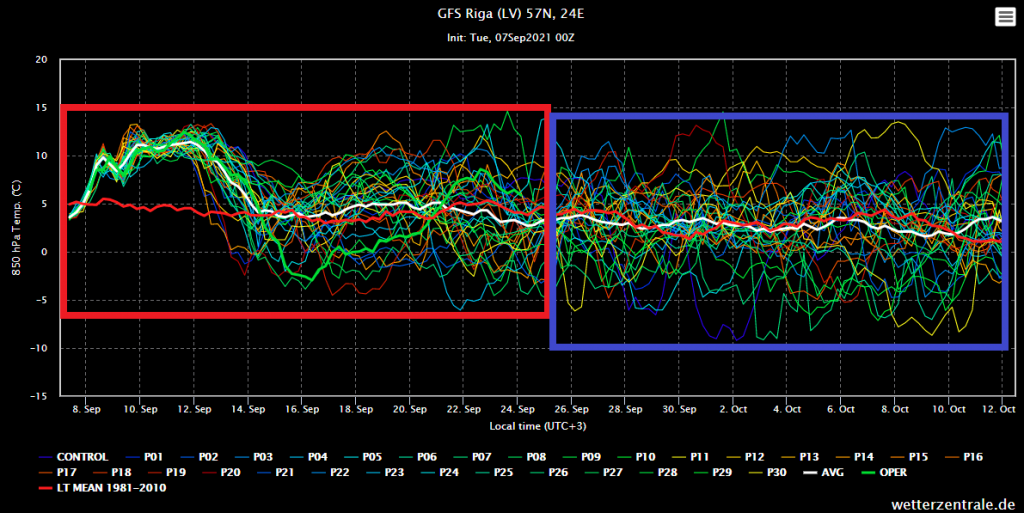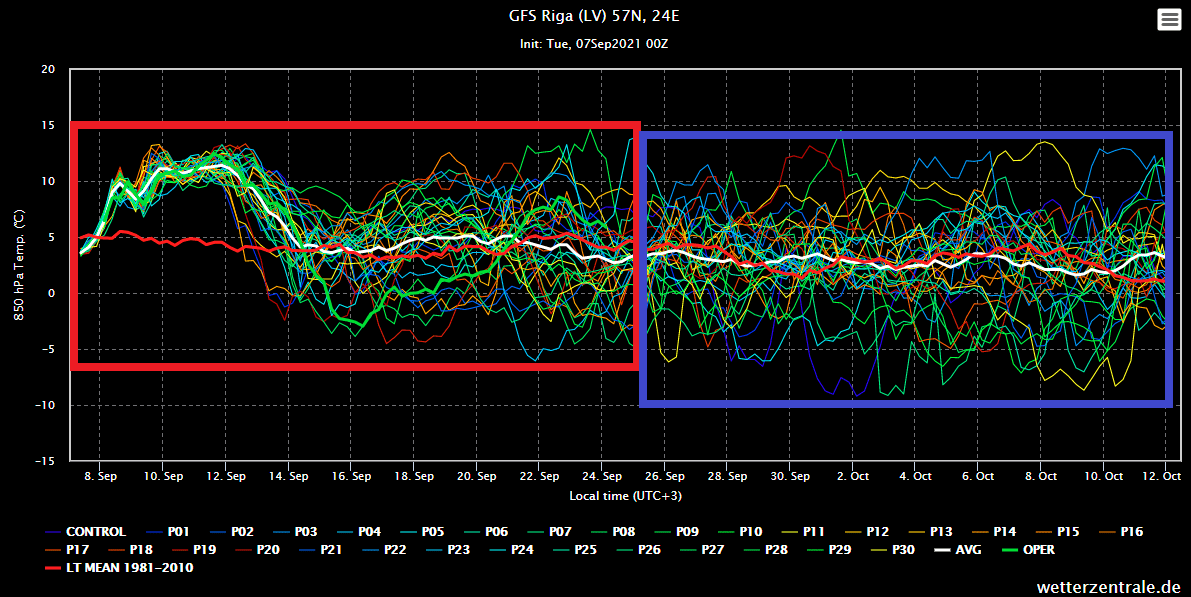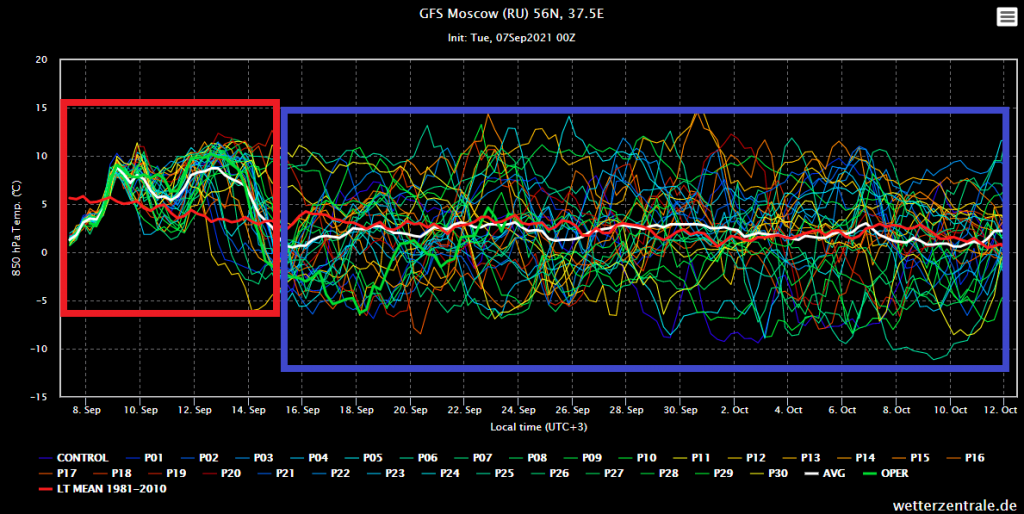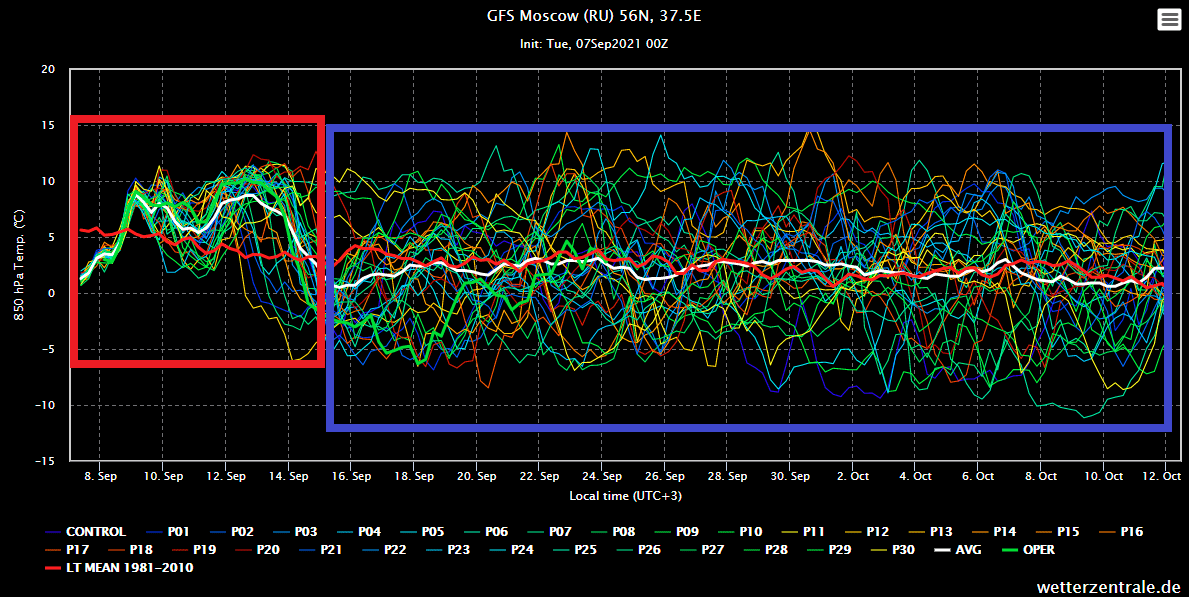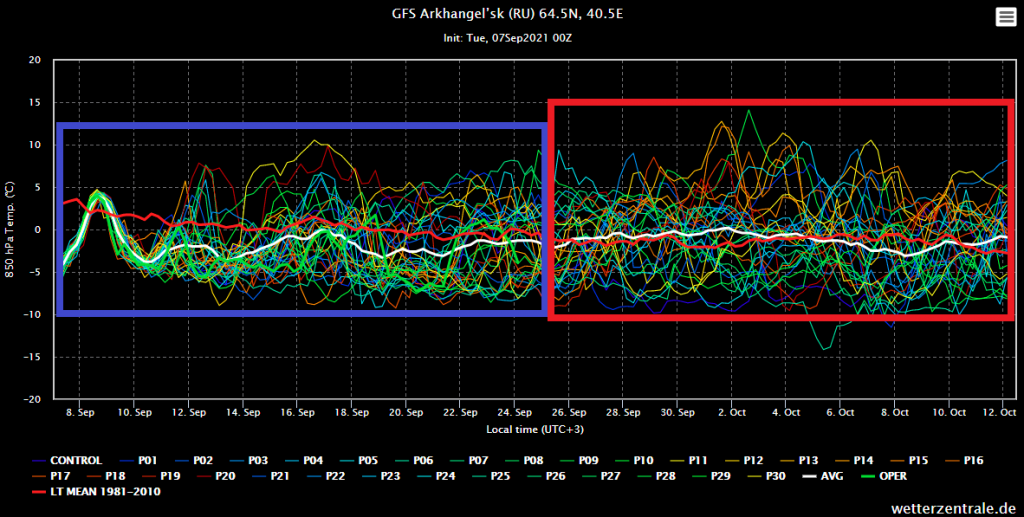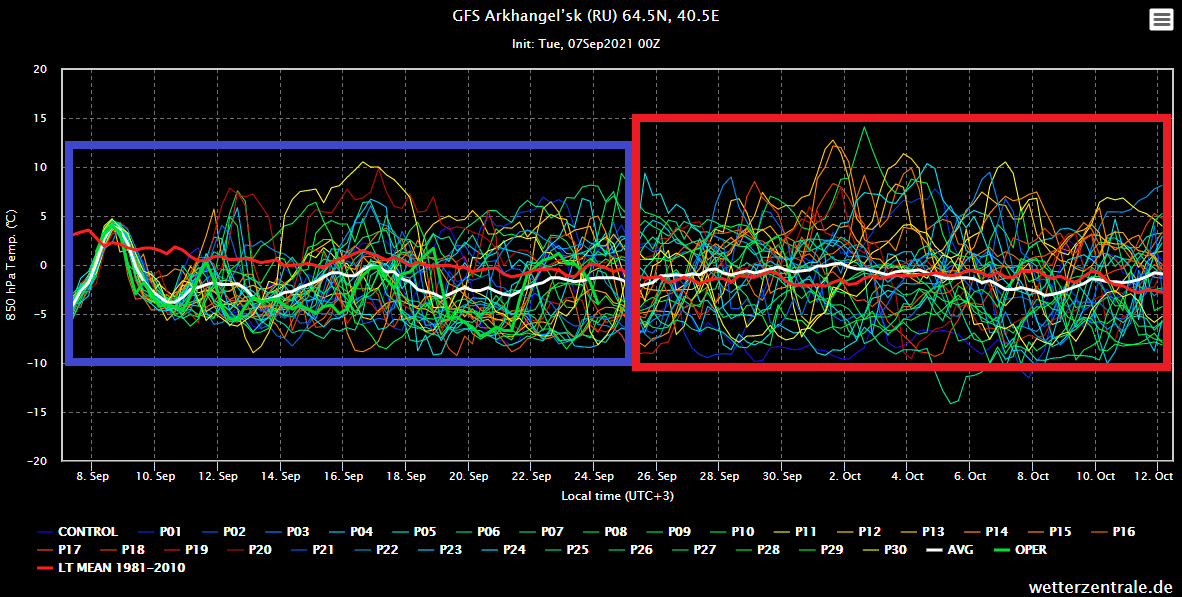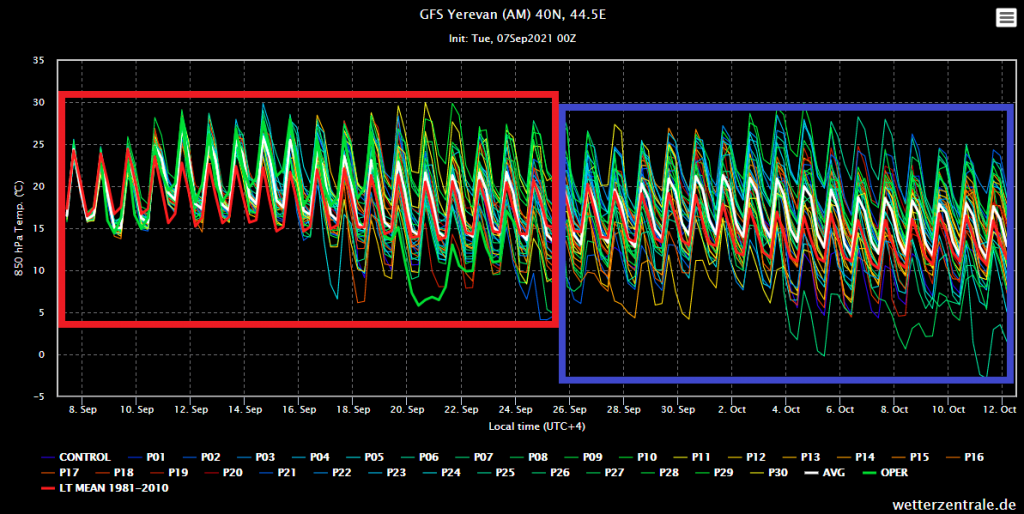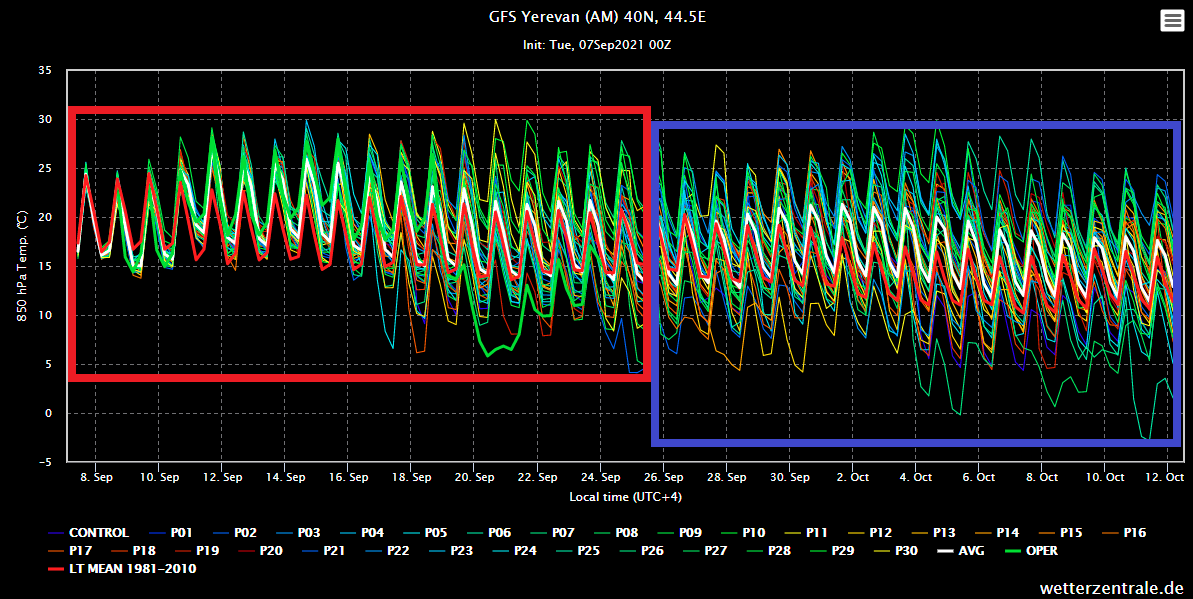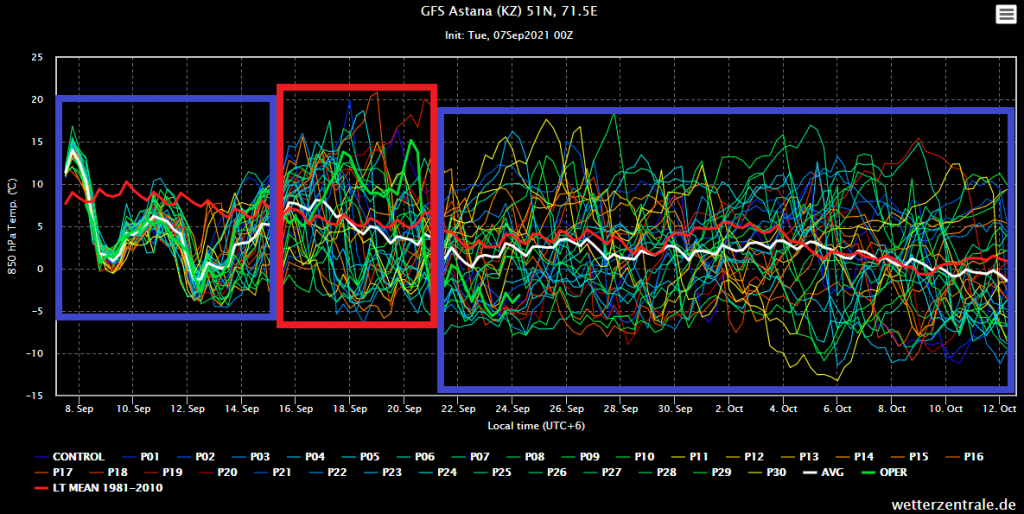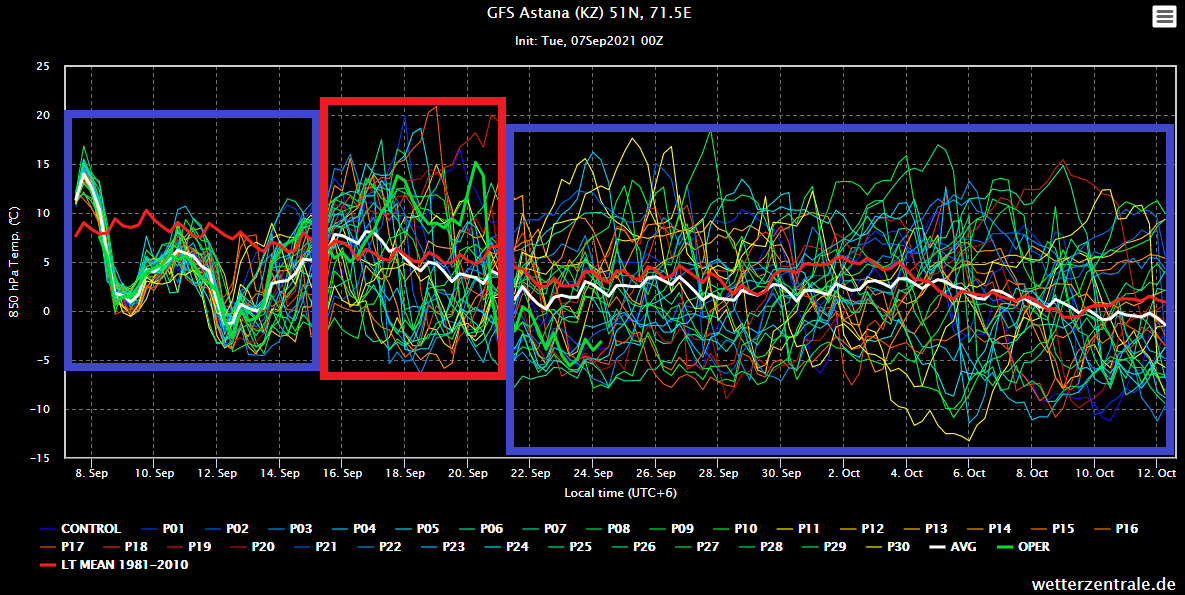 Source: https://www.wetterzentrale.de/de/show_diagrams.php?model=gfs&var=2&lid=ENS&h=0