Pozo Hondo, Argentina, +46,6°C, Paraguay with a new national record, +45,6°C! Hot and dry January 2022 is forecast!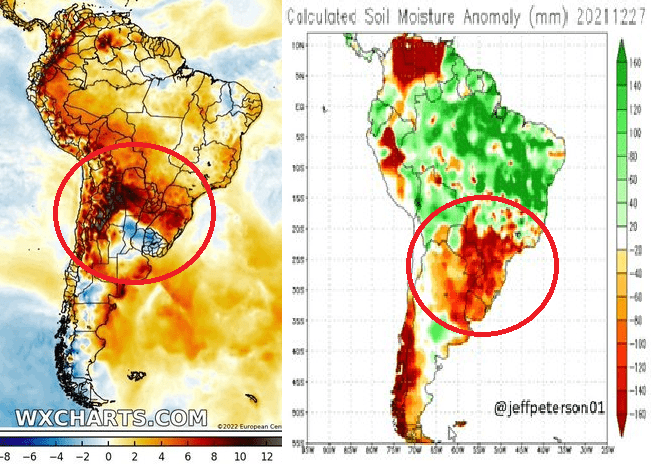 Only in the last article, we were informed about the heatwave and severe wildfires in Argentina and neighboring countries /https://mkweather.com/rividavia-argentina-460c-29c-below-all-time-record-paraguay-with-453c-w-new-december-national-record-buenos-aires-401c-new-december-record-and-patagonia-with-wi//, but now, we have to update statistics, because of a significant event in the region.
In Pozo Hondo, Argentina, anomalous +46,6°C was on 1. January 2022 measured, in Formosa (+42,5°C), Tartagal (+43,6°C), Santiago del Estero (+45,6°C) and Resistencia (+42,0°C) were set new monthly records.
Abnormally hot was in Paraguay, where +45,6°C was measured in Sombrero Hovy, which is the hottest day in Paraguay in all-time history!
Meanwhile, Uruguaiana, southern Brazil, reported +40,9°C, only 0,1°C below an all-time record!
Buenos Aires reported before a few days +40,1°C – a new December record.
Heatwaves and drought in southern and extreme storms and floods in northern /https://mkweather.com/31-dead-around-400-injured-and-77-000-homeless-and-05-million-affected-persisting-rains-and-floods-in-bahia-brazil// parts of South America were forecast before a few months in our Summer 2021/2022 forecast for South America /https://mkweather.com/summer-2021-2022-forecast-for-south-america-stormy-north-hot-and-dry-south-cold-and-dry-pacific-coast//.
It appears, that forecasts will be fulfilled, because very hot and dry January 2022 is in Argentina and in a large region of southern South America, predicted.
Meanwhile, above central and northern parts of the continent, an anomalously strong rain season is ongoing and still expected.
In Argentina and La Plata region, the next wildfires, but too regional extreme T-storms are in the next weeks possible, therefore stay safe and informed.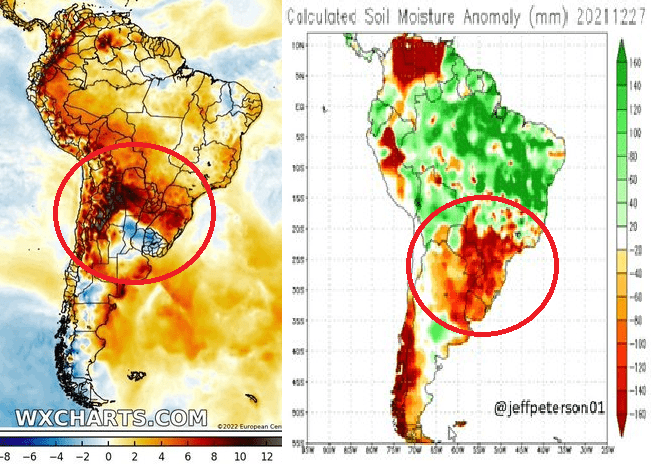 Illustration maps: wxcharts.com, Heartland Farm Partners from watchers on Twitter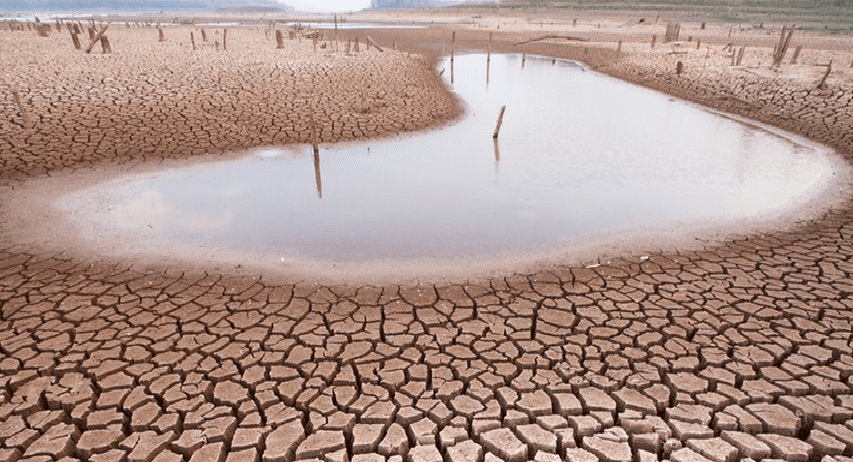 Illustration picture: https://www.consultancy.lat/news/191/drought-most-expensive-weather-disaster-in-argentinian-history