The first snow in South Africa!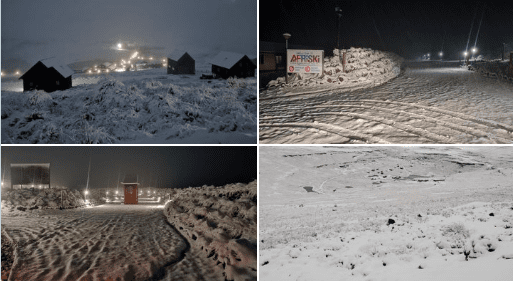 Only before a week we forecasted, that South Africa an Lesotho are waiting for the first snowing of winter season 2021.
Forecasts came true and populated, higher elevated parts of South Africa and Lesotho really hit snowstorm.
Lesotho is the coldest country in Africa an only one state in the world situated entirely above 1000 MASL. 80% of the country is elevated above 1800 MASL an snowy conditions are here very often not only during winter, but too in spring or autumn.
While Lesotho the first snow hit already in March 2021, populated parts of Drakensberg Mountains in South Africa above 1200 MASL reported the first snowing only last days at the end of April 2021 and the start of May 2021.
Hit was e.g. Bloemfontein elevated around 1395 MASL. Bloemfontein is the capital city of the Free State Province of South Africa and 7th largest city in South Africa.
Snowstorm hit too parts of neighboring Eastern Cape province.
South Africa also experience snow every year in about 4 of its 9 provinces: Northern Cape, KZN, Eastern Cape and Western Cape.
In winter months, snowing should appear in Cape Town, too, mainly in Devil´s Peak hill above the city.
The first winter Antarctic blast came into South Africa after period with extremely hot April weather with wildfires /https://mkweather.com/south-africa-with-a-new-april-record-448c-heatwave/; https://mkweather.com/the-second-notre-dame-in-cape-town-destructive-wildfires-destroyed-precious-university-library//.
Thanks to strong La nina, powerful Antarctic blasts should appear during upcoming winter season 2021 in South Africa, although winter should end above temperature average (cold blasts as a result of changed amplitudes of Rossby waves).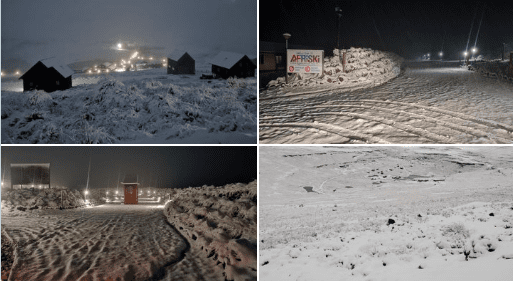 Read more: